Unmasking Moms for Liberty
The group advocates to modify curriculum to exclude the teaching of "critical race theory" & sex education in the name of "parental rights"


By Olivia Little | WASHINGTON – Moms for Liberty, a nonprofit claiming to advocate for "parental rights," appears to be using parents as pawns to advance a far-right agenda.
The group — which has quickly gained substantial media attention, becoming a right-wing sweetheart and mainstream spectacle — has attempted to paint itself as a grassroots entity driven entirely by passionate parents. But in reality, it benefits from right-wing funding and ties to traditional Republican political figures.
As issues related to parents, schools, and so-called "critical race theory" drive local organizing and elections, it is essential that media report on Moms for Liberty and similar groups with the appropriate context.
The Washington Post published a report on Moms for Liberty in October, framing the organization as "channeling a powerful frustration among conservative mothers." In fact, these well-connected partisans are opportunistically manufacturing outrage and selling it to parents under the guise of empowerment.
The article not only wrongly portrays the group as a grassroots organization and suggests that it's primarily member-funded, it also leaves out key details about the co-founders and the group's right-wing affiliations. For example, after interviewing the vice chairman of the Florida Republican Party about his enthusiasm for the group, the Post notes that his wife is "loosely aligned with Moms for Liberty." In reality, the group's initial incorporation documents list her as a co-director.
Moms for Liberty is run by Tina Descovich and Tiffany Justice, two former school board members serving in neighboring Florida counties. The group was incorporated on January 1 and has since "grown to 135 chapters in 35 states, with 56,000 members and supporters, according to the organization's founders," per the Post.
Moms for Liberty has county-specific chapters across the country that target local school board meetings, school board members, administrators, and teachers. The group advocates to strip districts of protective COVID-19 measures and modify classroom curriculum to exclude the teaching of "critical race theory" (CRT) and sex education, all in the name of "parental rights."
"Parental rights" means strategically harassing public schools
On October 4, Attorney General Merrick Garland released a memo condemning a "disturbing spike in harassment, intimidation, and threats of violence against school administrators, board members, teachers, and staff." Although Moms for Liberty is not the only factor in this spike in harassment, the group grew in membership during this same time period that school board members across the United States started facing an increase in threats from angry parents and community members.
Jennifer Jenkins, a Brevard County School Board member who unseated Moms for Liberty co-founder Tina Descovich, traced harassment in her district back to the beginning of Moms for Liberty protests during school board meetings. Writing in The Washington Post, Jenkins noted that the group first targeted the county's LGBTQ guidelines that protected students by allowing for "the right to dress and use bathrooms according to the gender they identify with." According to Jenkins, parents reportedly began calling school board members "pedophiles" and threatening them, saying, "We're coming at you like a freight train! We are going to make you beg for mercy. If you thought January 6 was bad, wait until you see what we have for you!"
She was later targeted by Florida state Rep. Randy Fine, a Moms for Liberty supporter and donor, who posted Jenkins' cell phone number on Facebook and instructed his followers to "stand up for your rights, call Jenkins RIGHT NOW and let her know exactly how you feel." Someone even falsely reported Jenkins for child abuse, she said, prompting an investigation from the Florida Department of Children and Families.
An administrator of the Facebook group for the Livingston County, Michigan, chapter posted a threatening message directed to anyone backing Biden's review of school board threats and violence: "Not a single person on the right side of the aisle better be backing this, if they are they better be prepared to be REMOVED 1776 style." (The "1776" reference is about the American Revolution; in far-right circles, "1776" often implies the threat of political violence.)
This sort of conduct is no surprise given the previous behavior of one of the group's co-founders. According to Vero News, a local news outlet for Indian River County, Florida, co-founder Justice visited her fifth-grade son's school to oppose the district's COVID-19 mask mandate and was "being so disruptive and disrespectful in her interactions with Beachland teachers and administrators" that the school's superintendent "warned she could be barred from the campus." The district's superintendent wrote a memo to the school board after Justice's visit, promising that "if this behavior continues, the district will initiate the process to trespass this individual through law enforcement."
Justice's behavior was not new. She was also criticized for her lack of professionalism while serving on the school board because of her frequent "inappropriate outbursts," and she even attacked local news coverage of the school board during her term.
Funding: more than just T-shirt sales
In a Washington Post interview, co-founder Descovich dodged a question about the group receiving financial support from GOP donors, saying, "If someone wants to give us a million dollars, we would take it, but it's just not happening." She claimed that instead, the organization is funded by individual memberships and proceeds from T-shirts sales.
In an interview with education news site The 74, Descovich once again hyped the claim that the group sells "a lot of T-shirts" and that's its "biggest funding source right now." Its annual budget is allegedly about $150,000 and, according to Descovich, "funded by mostly just small donors."
There are few, if any, financial disclosures available to review since the group is newly incorporated. But there is ample evidence, via donor lists posted from events and political action committee finances, to suggest that the group is supported by far more than just T-shirt sales and membership fees.
For example, Moms for Liberty Inc. (the group's official name) is the recipient of funds from Conservatives for Good Government, a right-wing Florida political action committee. The group also hosts a number of high-dollar fundraisers, such as an event on June 15 featuring former Fox News host Megyn Kelly. An archived version of the event page and a list of top sponsors show that the named sponsors alone gave $57,000 — and that doesn't include general admission tickets ($50), bonus promotional packs ($30), and any anonymous donors. The event also boasted several GOP-affiliated donors, including Florida state Sen. Debbie Mayfield and Florida House of Representative members Randy Fine and Tyler Sirois.
Moms for Liberty has serious GOP connections
Moms for Liberty presents itself as a grassroots effort led by parents, but in reality the organization is well-connected with a variety of Republican politicians and entities.
The group's most notable GOP affiliation comes from Christian Ziegler, vice chairman of the Florida Republican Party. Ziegler spoke to The Washington Post and praised Moms for Liberty, saying, "I have been trying for a dozen years to get 20- and 30-year-old females involved with the Republican Party, and it was a heavy lift to get that demographic. But now Moms for Liberty has done it for me."
He also said he expects Moms for Liberty's members to, as the Post put it, "become foot soldiers" for Florida Gov. Ron DeSantis' reelection campaign. Ziegler served as a "media surrogate" on Donald Trump's 2016 presidential campaign and was once a Heritage Foundation congressional fellow.
The Washington Post reported that Ziegler's wife is "loosely aligned with Moms for Liberty." In reality, Ziegler's wife, Sarasota County School Board member Bridget Ziegler, is listed on the initial Moms for Liberty incorporation document as a co-director of the organization, and Descovich credited her in a December 10, 2020, Facebook post as one of the creators of Moms for Liberty. (A February 8 amendment shows that Ziegler was later removed from the document as director.) Florida Gov. Ron DeSantis even reportedly praised her by name at an October 15 event.
.@GovRonDeSantis gives a shout out to @BridgetAZiegler, says we need more like her on all School Boards. pic.twitter.com/Qgq04MzIg0

— Jacob Ogles (@jacobogles) October 15, 2021
Moms for Liberty members have also been pictured with DeSantis, Sen. Rand Paul (R-KY), his wife Kelley Paul, Trump's son Eric Trump, and Rep. Thomas Massie (R-KY). Michigan Republican gubernatorial candidate Ralph Rebandt participated in a discussion in a closed Moms for Liberty chapter Facebook group in which he called the COVID-19 vaccine a "genetic altering shot."
Other right-wing and far-right affiliations
Moms for Liberty also enjoys the partnership and support of a number of right-wing and even far-right organizations. The organization has partnered with Parents Defending Education, a group of "corporate school privatizers going hard right to attack school boards, superintendents, principals, and teachers." PDE President Nicole Neily has been described as a "veteran political operative affiliated with the Koch network." According to Justice's Facebook post, Moms for Liberty partnered with PDE in May.
PDE Director of Outreach Erika Sanzi has been regularly interacting with Moms for Liberty's Twitter account since February. And Jill Simonian, director of outreach for propaganda outlet PragerU, also reached out to co-founders Justice and Descovich in June on Twitter, writing, "Hi ladies, please message me xo." Since then, the Moms for Liberty Twitter account has frequently interacted with both PragerU and Simonian, encouraging followers to watch PragerU videos and asking Simonian for resources to share. In October, Simonian thanked Moms for Liberty on Twitter for "standing UP."
Pictures from an October 15 Moms for Liberty event about CRT in public schools also revealed the conspiratorial basis for the group's claims. A projected slide from the event claimed that "globalists, utopians, socialists, totalitarians and the UN are using public schools to undermine freedom and Christianity."
Moms for Liberty regularly boosts the Heritage Foundation
Moms for Liberty also appears to be affiliated with — or at least a frequent promoter of — the Heritage Foundation, a right-wing Koch-funded think tank with a history of attempting to influence public education.
According to a recent report by the UnKoch My Campus campaign on "ultra right think tanks and critical race theory," the Heritage Foundation and other groups have "used their influence to generate and spread talking points, briefed state and federal legislators on model policy, and attempted to generate grassroots mobilization against local school districts."
The "resources for parents" page on Moms for Liberty's website is almost exclusively composed of links to the Heritage Foundation. The page first directs parents to a "Heritage Action for America" guide to filing an open records request. Next, the page directs parents to the Leadership Institute — an organization run by Morton Blackwell, who received the Heritage Foundation's "Titan of Conservatism Award." The Heritage Foundation's website is listed as the next resource. After that, the Heritage Foundation's guide to the Constitution is listed.
The Heritage Foundation has spent much of 2021 using scare tactics to boost opposition to CRT, publishing commentary, reports, and even a legislation tracker on the issue.
Becoming right-wing media sweethearts
One peculiar piece of the Moms for Liberty puzzle is the unusually quick amplification from right-wing media after the group was first launched. Descovich was a guest on The Rush Limbaugh Show on January 27, just weeks after the organization was incorporated and when it had few members. The unusually speedy reception of the group, as well as its right-wing and far-right media connections, should raise flags.
Other Moms for Liberty interviews and media appearances, and favorable mentions include:
It's critical to accurately report on Moms for Liberty (and affiliated groups) by seriously examining the organization's high-profile ties to right-wing elected officials, institutions, and media outlets. Without the spotlight of responsible media, the organization will continue to brand itself as ordinary moms banding together to fight for "parental liberties," when it's clear that powerful people and institutions on the right are actually pulling the strings.
********************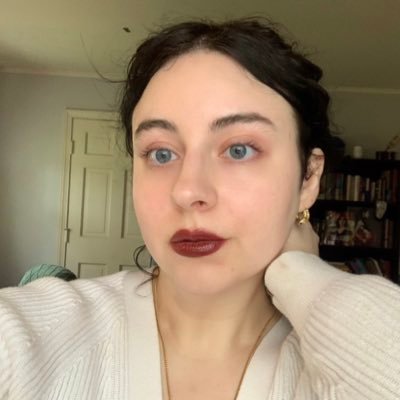 Olivia Little is a researcher at Media Matters. She holds a bachelor's degree in law and public policy from Indiana University. Olivia previously worked as a research associate for Sen. Bernie Sanders' 2020 presidential campaign.
The preceding article was previously published by Media Matters for America and is republished with permission.
Tech companies failing to stop dangerous conversion therapy disinfo
According to the report, "rainbow-washing" particularly aims at the trans community for conversion to cisgender identities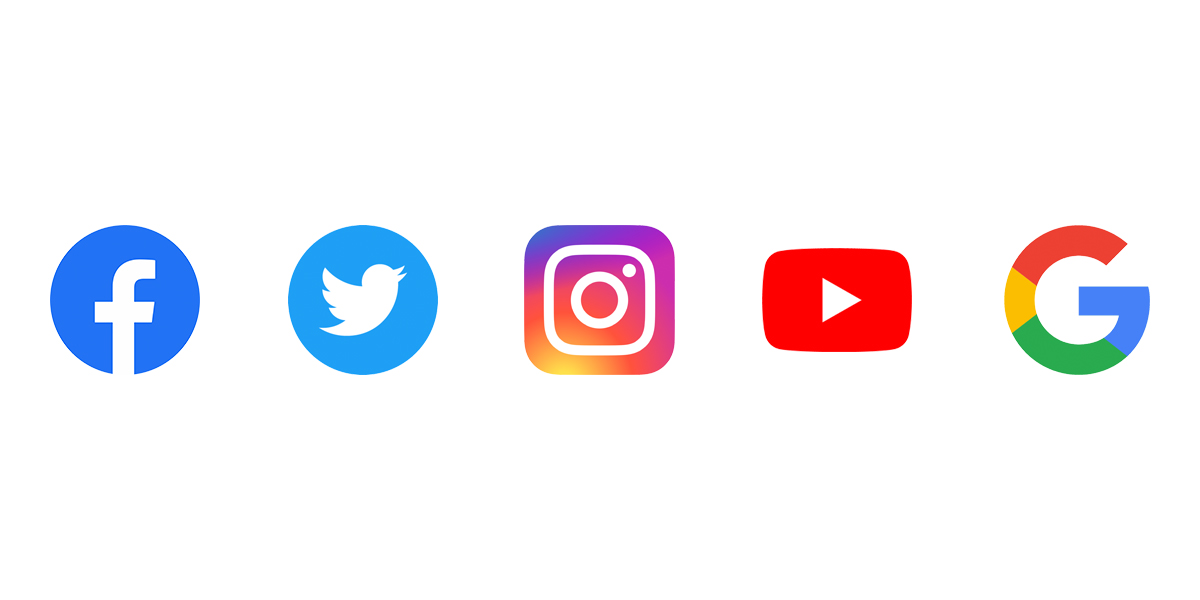 MONTGOMERY, Al. – Anti-LGBTQ groups "easily" spread dangerous disinformation online about the so-called conversion therapy as tech companies fail to de-platform such content, especially in non-English languages, according to two reports from the Global Project Against Hate and Extremism (GPAHE).
The reports detail that even though conversion therapy is a widely condemned practice, content related it is "distressingly easy" to find through simple searches on various platforms.
Though searches in English yielded problematic results, GPAHE found that non-English languages, especially Swahili in Kenya, led to much more anti-LGBTQ disinformation.
"Tech companies say they have taken steps to ban harmful content related to conversion therapy, but they have to do more, especially in non-English languages," said Wendy Via, president and co-founder of GPAHE and co-author of the report.
The group's research took place in English and Spanish in the U.S., English in Ireland and Australia, German in Germany, Spanish in Colombia, and English and Swahili in Kenya.
Conversion therapy has been condemned by dozens of medical and psychological organizations, including the American Medical Association (AMA), which also supports a nationwide ban on conversion therapy.
According to the Williams Institute, LGB people who have undergone conversion therapy are almost twice as likely to attempt suicide.
Conversion therapy is banned for minors and sometimes adults in seven countries: Brazil, Canada, Ecuador, Germany, Malta, France and Taiwan. Both France and Canada outlawed the debunked practice just last month.
The U.S. has no nationwide ban, but conversion therapy is outlawed in 20 states and more than 100 municipalities in the nation. Partial bans also exist in Mexico, Australia, and Spain.
"Until online searches lead people to only authoritative information about the dangers of conversion therapy, tech companies are complicit in spreading anti-LGBTQ+ hate and disinformation that causes mental and physical harm for individuals, and furthers societal harm," said Via.
Generally, Google, Twitter, Facebook, Instagram and, to some extent, YouTube have taken steps to curtail conversion therapy information, according to GPAHE's first report "Conversion Therapy Online: The Ecosystem." When the group searched the term "conversion therapy" on these platforms, they mostly found trustworthy information, except in Swahili.
However, in comparing social media platforms, the group found that YouTube's search mechanism returns disinformation and propaganda more frequently than Facebook or Twitter. GPAHE also said the platform is "rife" with pro-conversion therapy material.
"On YouTube, we point viewers to authoritative sources like the Trevor Project for conversion therapy related searches and remove hateful and harassing content against the LGBTQ+ community that violates our policies," Elena Hernandez, a YouTube spokesperson told the Blade in an email.
YouTube also provided a listing on background of the platform's policies:
Per our hate speech policy, we remove content promoting violence or hatred against protected individuals or groups, including the LGBTQ+ community. For example, content promoting conversion therapy violates this policy and will be removed

In Q3 of 2021, we removed over 44,000 channels, over 114,000 videos, and over 50 million comments for violation of our policy on hate speech.

Per our harassment policy, we also remove content that features prolonged name calling or malicious insults based on their intrinsic attributes, including sexual orientation or gender identity.

In Q3 of 2021, we removed over 70,000 channels, over 283,000 videos, and over 157 million channels for harassment & cyberbullying. 

Additionally, our hate and harassment policies include penalties for creators who repeatedly brush up against the line, including removal from the YouTube Partner Program.
Our Community Guidelines apply globally  in every country we operate. More than 20,000 people around the world, including many with non-English language expertise, work to detect, review and remove content that violates our policies.

We publish video removals by country in our quarterly Transparency Report – based on the IP address of the channel when a video was uploaded. This isn't an exact indication of language, but can be used as a loose proxy to demonstrate that we vigorously enforce our policies around the globe, including on non-English content.
Note that within the top 10 countries for videos removed, the vast majority are non-English speaking, for example Vietnam, India, and Brazil.

Our systems are trained to raise authoritative sources, like news organizations and experts, in search results, recommendations, and information panels for certain sensitive topics. We're always working to expand and improve these. 

For example, searches about "conversion therapy" and "reparative therapy" surface an information panel linking to The Trevor Project.
The company has come under fire in the past for policies surrounding conversion therapy. In 2019, the Human Rights Campaign (HRC) revoked its enforcement of Google over an app tied to conversion therapy. At the time, other major companies – like Apple and Amazon – removed the app.
Google eventually removed the app. "After consulting with outside advocacy groups, reviewing our policies, and making sure we had a thorough understanding of the app and its relation to conversion therapy, we've decided to remove it from the Play Store, consistent with other app stores," the company said in a statement to Axios.
Though initial search mechanisms generally didn't lead researchers to conversion therapy providers, Facebook and Twitter's algorithms did lead users down a dangerous conversion therapy "rabbit hole" once they found a provider, the report found.
The Blade could not reach Meta (Facebook) and Twitter for comment.
Last year, a Reuters report detailed how even though Facebook banned conversion therapy, the debunked practice continued to thrive in Arabic.
"Facebook led me to conversion therapy, and I'm not alone," said Omar, an Egyptian man who turned to Facebook when he began feeling sexually attracted to other men. He requested Reuters use only his first name because he has not yet come out to his family.
Though GPAHE's report did not study Arabic languages, it did find that languages other than English yielded more harmful search results.
In all languages and countries, GPAHE found that search results from Microsoft's Bing and Amazon's Silk and Alexa were "significantly less authoritative."
"These companies are rarely, if ever, challenged on their search algorithms despite serving hundreds of millions of people worldwide," the release said.
GPAHE suggested that Bing and Silk create search algorithms that surface authoritative information. In addition, Amazon should remove conversion therapy providers from the Smile program, the group said.
Both Microsoft and Amazon did not immediately return requests for comment.
Amazon has had a checkered past with anti-LGBTQ content, especially on its web store. However, the company did stop selling books prompting conversion therapy in 2019.
"It's time for the major internet and social media companies to wake up to their role in promoting harmful practices and disinformation," the report read. "Conversion therapy is dangerous. If someone is searching for this material on any internet platform, they should only find authoritative results that document the therapy's harms."
The group also found a "highly problematic" difference between results in English and Swahili in Kenya. Search results in English led to a mix of trustworthy and false information, while results in Swahil lead to material that disparages and mocks LGBTQ+ people and calls conversion therapy repuatable.
"Even the Wikipedia page in Swahili in Kenya is filled with hateful disinformation," a GPAHE press release read.
German search results yielded mostly accurate information about conversion therapy. The group said this was likely due to Germany's conversion therapy ban and strict hate speech laws.
"Unlike what GPAHE found in most other countries and languages, Google searches in German for various conversion therapy terms came up almost entirely with authoritative results," the report read.
However, the group did find one exception in searching "reintegrative therapie." The search term populated reintegrativethereapy.com, a conversion therapy provider, in all of the first four results. But mostly trustworthy information follows.
Using terms such as "reintegrative therapy" or "unwanted same-sex attraction" is a common way for conversion therapy providers and proponests to evade safeguards and prompt their content. According to the GPAHE report, such search terms led almost exclusively to unauthoritative and harmful disinformation.
GPAHE suggested that tech companies incorporate the terms "same-sex attraction" and "reintegrative therapy" into the algorithms to increase reliable and safe results.
Another method conversion therapy supporters use is hiding behind a so-called religious imperative or claiming that they are protecting kids, the report said.
"As conversion therapy providers constantly rebrand their malicious efforts and introduce new terms, tech companies need to keep up to protect their users," said Via.
GPAHE has sent its report to tech companies and will follow up with each over the coming months.
GPAHE added that it "hopes that the report will help tech platforms flag or ban harmful material and serve as an additional authoritative resource for those who search for these organizations or conversion therapy information in general."
Many of the world's most surfaced conversion therapy providers were detailed in the group's second report, "Conversion Therapy Online: The Players." GPAHE specifically laid out 25 organizations and their "sophisticated and extensive" online presence.
The report found that these providers are interconnected and are essentially composed of three major networks: the Alliance for Therapeutic Choice and Scientific Integrity, Core Issues Trust and Exodus Global Alliance.
These groups have moved into the space, rebranding in a process known as "rainbow-washing," where they claim to be "friends of the LGBTQ+ community" and feature "younger, hipper, more diverse faces," according to GPAHE. The groups say they are "victimized by modern society," co-opting ​​the "language of the LGBTQ+ rights movement to assert liberation for what they call the X-LGBT community."
According to the report, "rainbow-washing" particularly aims at the trans community for conversion to cisgender identities.
"In recent years, proposed bans on conversion therapy have motivated providers to organize and up their legislative and litigation games," the report read. "Their activities are bolstered and promoted by powerful social conservative organizations and relatively new X-LGBT groups, such as the Changed Movement, in various countries."
Of the 25 groups named by GPAHE, 13 were based in the U.S., the most of any country. The states they were located in included Utah, Florida, Virginia, Colorado, Kentucky, California, Missouri, Connecticut, Tennessee and Michigan.
Other top conversion therapy organizations were located in Northern Ireland, Brasil, Mexico, Germany, England, the United Kingdom, Switzerland and Norway. Others did not have a specific location listed.
In addition to websites, many of the groups were also on Facebook. Some of the anti-LGBTQ organizations were also on Instagram, YouTube and Twitter.
"Getting rid of this harmful material online is an important step toward creating a society where LGBTQ+ people are accepted and loved and nobody feels like they want or need to change who they are," said Heidi Beirich, report co-author and co-founder of GPAHE. "No more hate. That's the overall goal."
UCLA-led advances toward possible cure for HIV
"The study opens a new paradigm for a possible HIV cure in the future"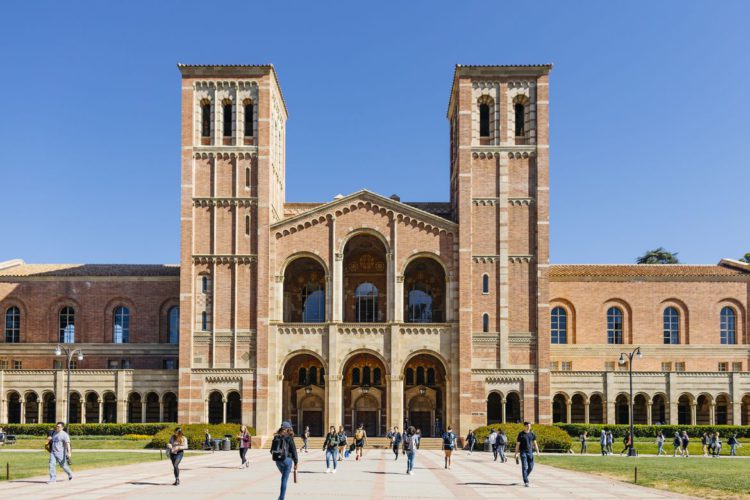 LOS ANGELES – A UCLA-led team of researchers made advancements in a method designed to kill HIV-infected cells, moving scientists a step closer to possibly eliminating the virus altogether, according to a study published in the peer-reviewed journal Nature Communications.
"These findings show proof-of-concept for a therapeutic strategy to potentially eliminate HIV from the body, a task that had been nearly insurmountable for many years," said Dr. Jocelyn Kim, the study's lead author, in a press release. "The study opens a new paradigm for a possible HIV cure in the future."
HIV, which was once considered a death sentence, has become manageable in recent years with antiretroviral medication designed to keep the virus at bay.
However, the virus still has the chance to elude the treatment by lying dormant in cells, according to UCLA. When a person stops taking the medication, the virus emerges from those reservoirs and replicates in the body.
The study builds on a "kick and kill" method originally developed in 2017. The approach uses cells naturally produced by the immune system to kill infected cells inside the body, according to Kim, assistant professor of medicine in the division of infectious diseases at the David Geffen School of Medicine at UCLA.
In the 2017 study, researchers gave mice whose immune systems had been altered to mimic those of humans antiretroviral drugs and infected them with HIV. They then administered a synthetic compound developed at Stanford University to activate the mice's dormant HIV. The study found that up to 25% of the previously dormant cells died within 24 hours.
"But a more effective way to kill those cells was needed," read the release.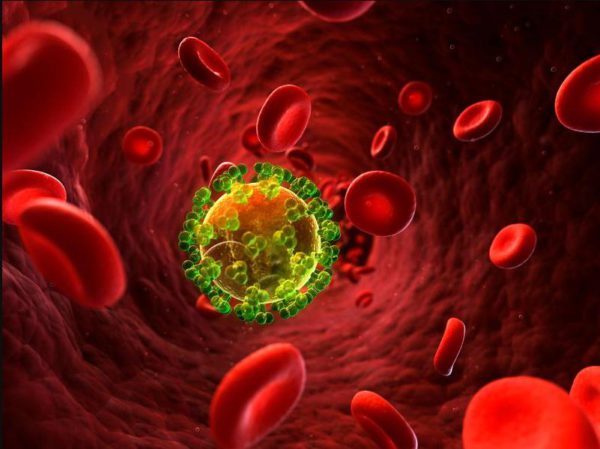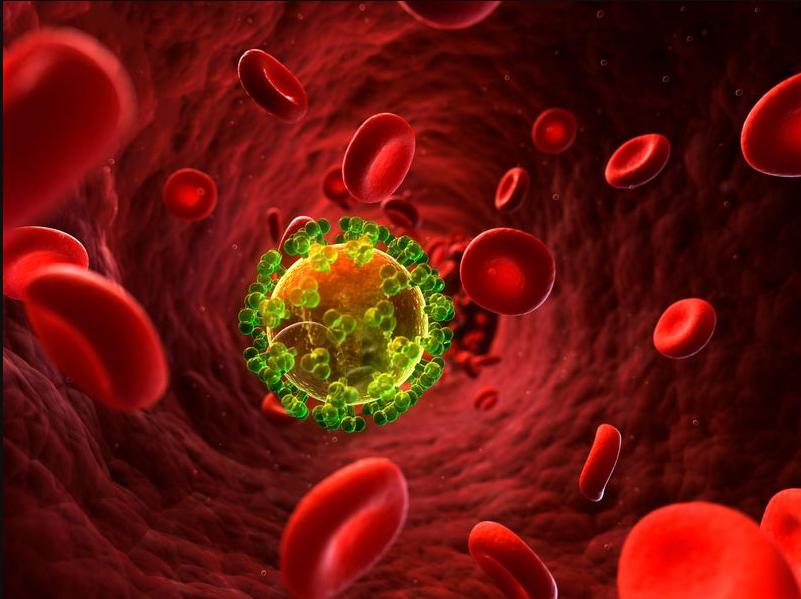 This time around, the researchers used the compound to "flush" HIV-infected cells out of hiding. Then, the mice were injected with healthy natural killer cells to kill the infected cells.
The new combination improved the numbers, completely clearing the HIV in 40% of the mice, according to the study.
As an additional step, the researchers also analyzed the mice's spleens, a place where HIV-infected cells could be hiding. Yet, they did not detect the virus there, suggesting that the HIV-infected cells were eliminated.
The team's goal is to refine the approach to eliminate HIV in 100% of the mice.
"We will also be moving this research toward preclinical studies in nonhuman primates with the ultimate goal of testing the same approach in humans," Kim said.
According to the Joint United Nations Programme on HIV/AIDS (UNAIDS), 38 million people are currently living with HIV. Since the virus began circulating, over 36 million people have died from complications due to the disease.
New poll illustrates impacts of social & political issues on LGBTQ+ youth
Amid the ongoing COVID-19 pandemic, 63% of LGBTQ youth, including 71% of transgender and nonbinary youth, feel scared about the future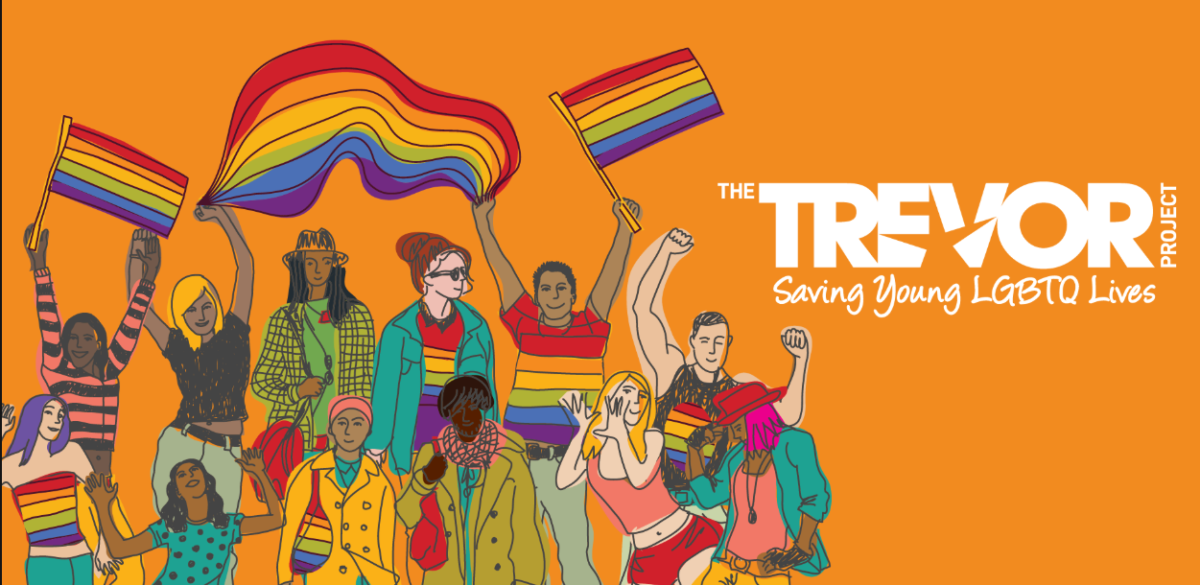 NEW YORK – The Trevor Project, the world's largest suicide prevention and crisis intervention organization for lesbian, gay, bisexual, transgender, queer & questioning (LGBTQ+) youth, released a new poll Monday that underscores the impacts of politics and current events on the mental health and well-being of LGBTQ+ young people.
85% of transgender and nonbinary youth say that recent debates around anti-trans bills have negatively impacted their mental health.
For LGBTQ+ youth, racism is the "most important" issue impacting the world; more than 65% also say issues like anti- LGBTQ+ hate crimes, police brutality, gun violence, climate change, and efforts to restrict abortion access often give them stress and anxiety. 
Amid the ongoing COVID-19 pandemic, 63% of LGBTQ+ youth, including 71% of transgender and nonbinary youth, feel scared about the future.
The poll was conducted by Morning Consult between September 14-November 5, 2021 among a national sample of 820 LGBTQ+ youth ages 13–24, including 318 transgender and nonbinary youth and 340 LGBTQ+ youth of color, 56% of whom are Black. The full polling data can be found here.
"These results underscore how recent politics and ongoing crises facing the globe can have a real, negative impact on LGBTQ+ young people, a group consistently found to be at significantly increased risk for depression, anxiety, and attempting suicide because of how they are mistreated and stigmatized in society," said Amit Paley, CEO & Executive Director of The Trevor Project. "It's clear that lawmakers should be taking an intersectional approach to public policy, not working overtime to target the most marginalized young people, particularly those who are transgender or nonbinary, for partisan political points. We all must play a role in promoting LGBTQ+ acceptance and creating a more supportive world for all young people."
85% of transgender and nonbinary youth—and two-thirds of all LGBTQ+ youth (66%)—say recent debates about state laws restricting the rights of transgender people have negatively impacted their mental health. A record number of anti-transgender bills were introduced and passed across the country in 2021, and transgender and nonbinary youth are experiencing a range of negative emotions as a result:
New policies that will ban transgender girls from playing on girls' sports teams and transgender boys from playing on boys' sports teams make 74% of transgender and nonbinary youth feel angry, 57% feel sad, 43% feel stressed, and nearly 1 in 3 feel scared.
Proposed legislation that would ban doctors from prescribing gender-affirming medical care like puberty blockers or hormone replacement therapy to transgender and nonbinary youth make 73% of transgender and nonbinary youth feel angry, 57% feel sad, 47% feel stressed, 40% feel scared, and more than 1 in 3 feel hopeless, helpless, and/or nervous.
Proposed legislation that would require schools to tell a student's parent or guardian if they request to use a different name/pronoun or if they identify as LGBTQ+ at school make 56% of transgender and nonbinary youth feel angry, 47% feel nervous and/or scared, 45% feel stressed, and more than 1 in 3 feel sad.
When asked in an open response question—"what social issue impacting our country/world is the most important to you?"—most LGBTQ+ youth across race/ethnicity and gender identity stated racism, followed by LGBTQ+ rights/equality, climate change, and homophobia. Then when provided a list of issues to measure sources of stress and anxiety, a majority of LGBTQ+ youth said that anti- LGBTQ+ hate crimes (58%) and homophobia (56%) give them stress and anxiety "very often," followed by not having enough money (50%) and racism (49%). Overall, more than 65% of LGBTQ+ youth also stated that police brutality, transphobia, gun violence, climate change, and efforts to restrict abortion access often give them stress and anxiety. 
Additional key findings include:
Amid the COVID-19 pandemic,  LGBTQ+ youth reported high rates of feeling scared about the future (63%), having anxiety about in-person learning (46%), and feeling stressed (50%) and nervous (40%) about the 2021-2022 school year. Transgender and nonbinary youth disproportionately reported (53%) having difficulty getting mental health care compared to cisgender LGBQ youth (28%) and the overall sample (39%). More than 1 in 3 LGBTQ+ youth said they struggle to afford the things they need.
Unprompted, most LGBTQ+ youth said that racism is the most important issue impacting the world. However, issue prioritization differed in intensity by race and gender identity. Black LGBTQ+ youth were significantly more likely to report racism as the most important issue to them while white LGBTQ+ youth were almost equally as likely to report racism as LGBTQ+ rights as the most important issue to them. Moreover, transgender and nonbinary youth were nearly four times more likely to cite transphobia as the most important issue to them.
When provided with the list of issues, four in five transgender and nonbinary youth reported that anti-LGBTQ+ hate crimes, homophobia, transphobia, police brutality, and racism often give them stress or anxiety—a rate significantly higher than that of their cisgender peers. Black LGBTQ+ youth were disproportionately more likely to report that racism (16%), police brutality (15%), and gun violence (9%) cause them stress/anxiety "very often." Conversely, white LGBTQ+ youth were more likely to report that transphobia (13%), anti-LGBTQ+ hate crimes (11%), and efforts to restrict abortion access (10%) cause them stress/anxiety "very often."

If you or someone you know needs help or support, The Trevor Project's trained crisis counselors are available 24/7 at 1-866-488-7386, via chat at TheTrevorProject.org/Get-Help, or by texting START to 678678.