Impact of Transgender Day of Remembrance must be felt year-round
"We mourn the disproportionately-targeted Trans lives stolen from us by hate & prejudice. There's a long road ahead to equality and justice"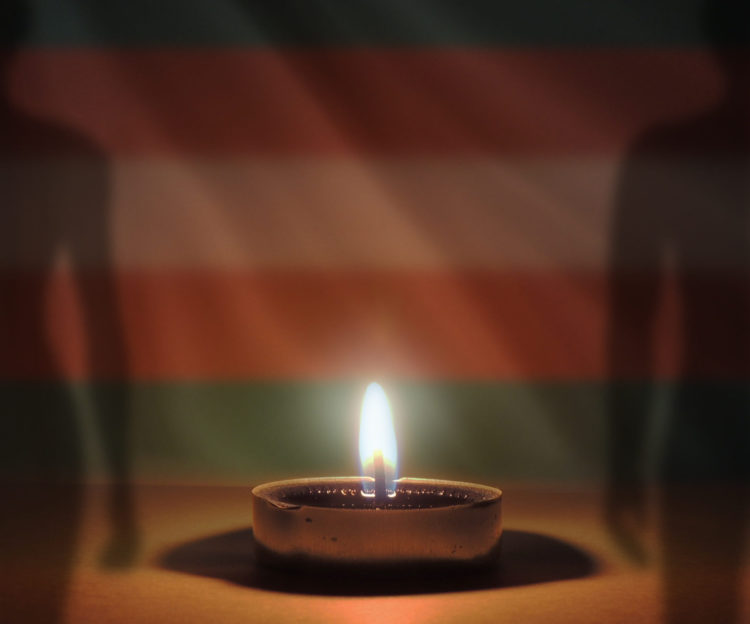 LOS ANGELES – One of the most difficult days in the calendar for Trans, non-binary and queer identified people is every November 20. Primarily because it marks a day to honour and remember those human beings who have lost their lives due to violence, hate and extremism.
This year is no different as it has marked yet another deadly year for the Trans community, especially for Trans women of colour.
Globally of the 375 trans people murdered worldwide in the last year, nine out of 10 (96%) were trans women or transfeminine people, and more than half (58%) were sex workers. The average age of those murdered is 30 years old; the youngest being 13.
Bamby Salcedo, founder of the Los Angeles-based [email protected] Coalition wrote in an email, "We mourn the disproportionately-targeted Trans lives stolen from us by hate and entrenched prejudice. There is a long road ahead to true, lived equality and justice for our Trans community."
She continued; "In Los Angeles County, and our country as a whole, diversity is our strength. It is what sets America apart from most other countries in the whole of human history, and it has inspired millions of dreams at home and abroad.
Our immigrant Trans siblings and their well-being are essential to the integrity of the American Dream. We must do everything in our power to ensure that their rights and dreams are equally protected."
Salcedo was also advocating for the critical point of who we as the LGBTQ+ community, elects to public office and their commitment to the Trans community matters. "We need leaders who understand and empathize with the unique, intersectional challenges we face," she wrote.
The purpose of her email was to endorse and then advocate that the community back a particular candidate running in a local race. Yet the issues and points she raised bears repeating.
In Washington today, the White House reviewed the actions of the Biden-Harris Administration and released a report highlighting over 45 key, early actions the Administration is taking to address the root causes of anti-transgender violence, discrimination, and denial of economic opportunity, including:
Taking steps to expand the availability of accurate Federal IDs for transgender and gender diverse Americans. Building on the State Department's announcement that it will offer a third gender marker on U.S. passports, the White House is convening an interagency policy committee to advance a coordinated federal approach to expanding access to accurate and inclusive federal identity documents for transgender and gender diverse people.

Expanding access to gender-affirming care as an essential health benefit. In 2021, the Biden-Harris administration approved the first ever application from a state to add additional gender-affirming care benefits to a state's essential health benefit benchmark plan.

Advancing health equity research on gender-affirming care. NIH will increase funding for research on gender-affirming procedures to further develop the evidence base for improved standards of care. Research priorities include a more thorough investigation and characterization of the short- and long-term outcomes on physical and mental health associated with gender-affirming care.

Ending the HIV crisis among transgender and gender diverse communities. The White House Office of National AIDS Policy will identity transgender and gender diverse communities as a priority population in the revised National HIV AIDS Strategy which will be released on World AIDS Day, December 1, 2021.

Expanding resources for transgender and gender diverse youth in care. The Children's Bureau at HHS will highlight the needs of LGBTQI+ children and youth in announcements for mandatory and discretionary funding that supports youth in or transitioning from foster care.

Advancing research to address the harms of so-called conversion therapy. The Substance Abuse and Mental Health Services Administration (SAMHSA) will update its 2015 publication Ending Conversion Therapy: Supporting and Affirming LGBTQ Youth to reflect the latest research and state of the field.

Advancing safety and justice for transgender and Two Spirit missing and murdered Indigenous people. President Biden signed an Executive Order on Improving Public Safety and Criminal Justice for Native Americans and Addressing the Crisis of Missing or Murdered Indigenous People. The Executive Order acknowledges that LGBTQI+ Native Americans and people who identify as Two-Spirit people are frequent targets of violence. The Executive Order directs federal agencies to work hand in hand with Tribal Nations and Tribal partners to build safe and healthy Tribal communities and to support comprehensive law enforcement, prevention, intervention, and support services to address the crisis of Missing and Murdered Indigenous People, including for transgender, gender diverse, and Two-Spirit Native Americans.

Advancing data collection and research on the needs of transgender older adults. To advance equity for transgender and gender diverse elders, the Administration for Community Living (ACL) will establish a technical advisory panel to advise on possible questions for the National Survey of Older Americans Act Participants regarding sexual orientation and gender identity.
To address the crisis of anti-transgender stigma and violence, during Pride Month the White House established the first Interagency Working Group on Safety, Opportunity, and Inclusion for Transgender and Gender Diverse Individuals (Working Group).
The Working Group, which is led by the White House Domestic Policy Council and Gender Policy Council, is charged with leading a coordinated federal approach to advance safety, economic opportunity, and inclusion for transgender and gender diverse people in the United States and around the world.
To inform the priorities of the Working Group, throughout the fall of 2021 the White House convened 15 listening sessions with transgender and gender diverse people, advocates, and civil rights leaders from across the country and around the world.
Today's report shares findings from these listening sessions and uplifts the voices and advocacy of transgender and gender diverse people throughout the United States and around the world.

Today's actions to honor the lives of transgender and gender diverse people lost to violence build on historic steps by the Biden-Harris Administration to advance LGBTQI+ equality and civil rights for transgender and gender diverse communities. Since taking office, the Biden-Harris Administration has taken critical steps to advance equality for transgender and gender diverse Americans:
The cycle of violence against the Trans community must be broken. While the Biden-Harris Administration is working on solutions and policies at the federal level, it is critical to continue the push at the state and local level as Salcedo pointed out.
More-so though there is a need to break the cycle so that less lives are lost to hate and extremism and that begins at the local level. Emphasis needs to be placed on unconditional support and advocacy- not just showing up to a candle-lit vigil to mourn and grieve another Trans life lost.
Advocacy should be to the community supporting sex workers, advocacy should be to show full throated support of Trans youth to be able to play the sports or participate in activities that mesh with their gender identity and not the societal determined "birth gender" construct. Advocacy should be to counter the lies and misconceptions about Trans people and to embrace their existence as human beings.
"Dehumanizing rhetoric has real-life consequences for the transgender community, particularly transgender women of color but especially Black transgender women. As we have seen an unprecedented number of bills introduced in state legislatures attacking transgender youth and trans adults, the moment we are in is clear. They have attacked transgender people's right to health care, right to exist in public, and right to live openly, with the ultimate goal of dehumanizing and erasing their lives and experiences," Joni Madison, interim president of the Human Rights Campaign, said.
The year long impact of the Transgender Day of Remembrance must be to honour those lost and prevent further uncessecary loss of life by taking those measures outlined and to create the awareness that Trans people are just that, people.
*********************
Troy Masters is the publisher of the Los Angeles Blade and Brody Levesque is the editor.
Thank you Madam Speaker: Karen Ocamb reflects on Nancy Pelosi
Whether comforting a friend with AIDS or pointing a powerful finger at Trump, Pelosi exemplifies the humble nobility of servant leadership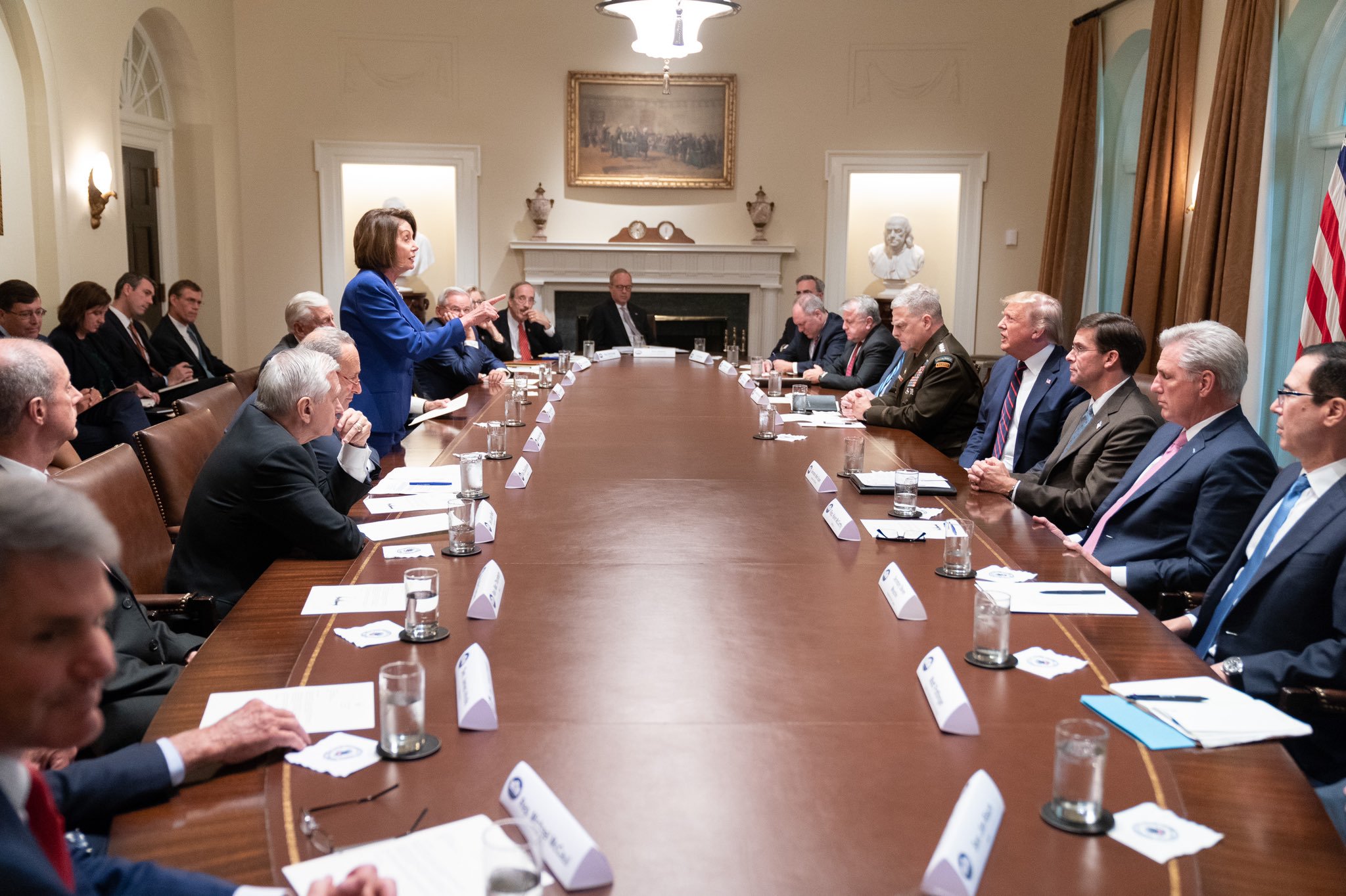 WEST HOLLYWOOD – Thank you, Speaker Nancy Pelosi! Let me add my gratitude to the praise that's poured in since Pelosi announced she would stay in Congress but was not seeking re-election as Speaker to make way for a younger generation.
In typical Trumpian fashion, CA GOP colleague Kevin McCarthy rudely absented himself as commentator after commentator – including some Republicans – called Nancy Pelosi the best Speaker in American history as she gave her "future plans" speech from the Floor of the House of Representatives.
Some commentators applauded how many extraordinary pieces of legislation she got passed – key among them ObamaCare, about which Pelosi repeatedly said: "Because of the Affordable Care Act – and I hope that every woman in America understands this – being a woman is no longer a preexisting medical condition. As a mother of five children, four daughters and one son, I'm very excited about this."
Thanks to one of those daughters, Alexandra Pelosi, who caught her mother's brave, caring and powerful reactions during the Jan. 6th insurrection when domestic terrorists where hunting her down, the world got to watch America's top Congressional leadership demur to the woman who is third in line of succession as she essentially served as Acting President of the United States and helped effectuate the Constitutional transition of power from Trump to Joe Biden.
I'd met and photographed Nancy Pelosi very briefly over the years when she came to Los Angeles for an event I was covering. But after the #ResistMarch in 2018, it occurred to me that so many of the young people raising their fists in exuberant agreement with her remarks probably had no idea who she really was. I got in touch with her terrific out deputy chief of staff Drew Hammill and asked for an interview. We were slated for 15-20 minutes but she wanted to go longer.
It was May 2018. We talked about Donald Trump and his threat to democracy; the looming midterm elections; how Republicans brand her as being from San Francisco – a "coded" gay slur; the Equality Act; and her Catholicism in the context of a Church that worked hard to oppose Prop 8, calls homosexuality "intrinsically evil," and excluded her from taking Communion in SF because of her views on abortion.
"As a Catholic, I was raised to respect every person. We're all God's children. In my family, there was never any question about that," Pelosi told me. "In Baltimore, we did have a growing LGBT community—we didn't call it that then but it was part of our lives and it was not any question that we would be any more respectful of one person than another. It wasn't even an issue with me and I didn't ever even describe it or associate it with Catholicism because Catholicism taught me something different. It didn't teach me discrimination. It taught me respect. And so it prepared me very well, my Catholicism, for being a representative in San Francisco."
"There's no question the Catholic Church in California was a participant in Prop 8 in a negative way," Pelosi said. "We were on the other side of that. But to me—it was their problem. It wasn't anything that was any moral imperative to me for me to follow the Church in enshrining discrimination in the law in California."
Ironically, in San Francisco, the Church "was more sympathetic to people when they had HIV/AIDS because they needed help then they were to people who weren't infected. It was the strangest, strangest thing," Pelosi said.
AIDS was – and is – deeply personal to the Speaker of the House.
"Some people criticized me for talking about AIDS on my first day in Congress (in 1987) and I realized that it was not just about getting funding for AIDS research and prevention and care but it was about ending discrimination against people with HIV and AIDS," Pelosi told me.
More from the my cover story:
Pelosi responds viscerally when asked about losing friends. "Oh, my gosh. Oh, my gosh. A little flower girl in my wedding. My dear, dear friends in the community in San Francisco. We were going to two funerals a day. I was visiting people in the hospital all the time and quite frankly, when I say losing people," Pelosi says, "I lost friends because I just walked away from them because they were not treating people with HIV and AIDS with respect. They would say to me, 'I don't know why you hire that caterer – don't you know that everybody there has HIV?' And I'd say, 'Don't bother to come to my house anymore if that's your attitude.' It just changed my whole view of them."…
"I'll never stop missing some of my dearest dear friends from then," she says. "Of course, we went from funerals to people saying help me make out my will because this is going to end soon, to those very same people looking for a job and then wanting to get married. So, everything has improved but I would never have thought 30 years ago when I started all this in Congress that we still wouldn't have a cure for AIDS. We've improved the quality of life, we've sustained life. Everything is better but it's not over, not finished."
Whether comforting a friend with AIDS or pointing a powerful accusing finger at Trump, Nancy Pelosi exemplifies the humble nobility of servant leadership with a touch of classy swagger.
Thank you, Nancy Pelosi, for representing so many of us who still haven't found our power
Read the entire story here:
******************************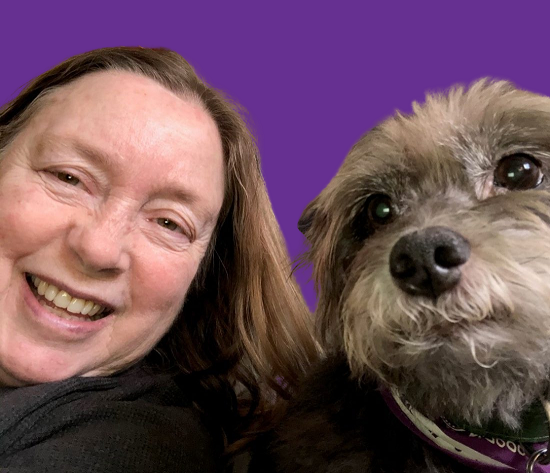 Karen Ocamb is the former news editor of the Los Angeles Blade. She is an award-winning journalist who, upon graduating from Skidmore College, started her professional career at CBS News in New York.
Ocamb started in LGBTQ media in the late 1980s after more than 100 friends died from AIDS. She covered the spectrum of the LGBTQ movement for equality until June 2020, including pressing for LGBTQ data collection during the COVID pandemic.
Since leaving the LA Blade Ocamb joined Public Justice in March of 2021 to advocate for civil rights and social, economic, and racial justice issues.
She lives in West Hollywood, California with her two rescue dogs.
******************************