Legal rights groups to Texas GOP: LGBTQ+ book ban unlawful
"Any such efforts raise serious First Amendment concerns, and is, in many ways, an attack on our informed democracy"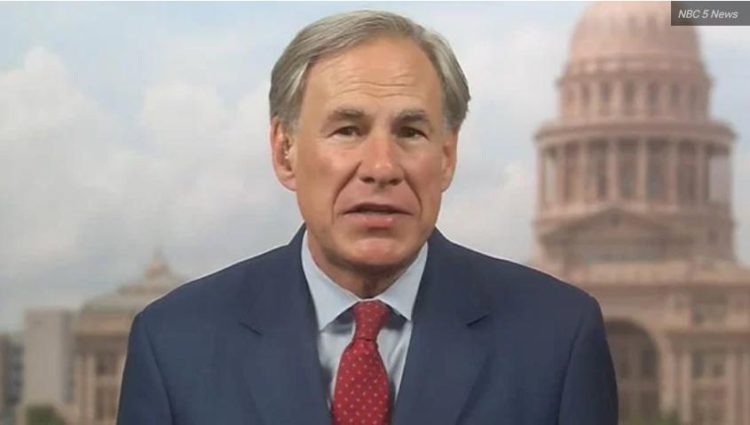 WASHINGTON – Two prominent national civil rights legal groups Tuesday denounced Texas politicians' efforts to force schools to begin pulling books from their classrooms and libraries shelves under the guise of state law.
The Lawyers' Committee for Civil Rights Under Law and Lambda Legal called Governor Greg Abbott's efforts to censor LGBTQ authors and State Rep. Matt Krause's book ban request unlawful. Both of these attempts at censorship come on the heels of a divisive legislative session that enacted bills censoring critical and fact-based classroom discussions on racism and sexism and restricting transgender students from participating in school sports.
On October 25, 2021, Rep. Krause, using his role as Chair of the General Investigations Committee in the State House of Representatives, sent a letter to the Texas Education Agency and the superintendents of unnamed school districts demanding that they identify the location of books corresponding with a list of 850 titles targeted by Krause.
He also asked districts to identify other books and materials that address human sexuality, HIV, AIDS and any material that "might make students feel discomfort, guilt, anguish, or any other form of psychological distress" because of their race or sex.
In the wake of Krause's letter, on November 8, 2021, Governor Abbott sent a letter directing the Texas Education Agency, the Texas State Library and Archives Commission, and the State Board of Education to immediately develop statewide standards to restrict access to certain content in public schools, but highlighted as examples books by LGBTQ authors that tell the stories and explore the identities of LGBTQ people.
Two days later, Governor Abbott sent another letter directing the Texas Education Agency to investigate school content for potential criminal activity, further suggesting that he is targeting literature that merely discusses sexuality and/or gender.
These letters are part of a continuing extremist campaign to intimidate educators into selective self-censorship on issues critical to young people's learning and development.
"Governor Abbott's and Rep. Krause's political stunts are part of a larger effort, nationwide, to remove information and materials from public schools that politicians disfavor. Any such efforts raise serious First Amendment concerns, and is, in many ways, an attack on our informed democracy," stated Avatara Smith-Carrington, staff attorney at Lambda Legal. "Krause's investigation and Gov. Abbott's letters labeling coming-of-age stories as pornography simply because they involve LGBTQ people are attempts to create educational environments rife with censorship of ideas and topics that students deserve to have access to. Students need materials and information created with them in mind, in which they can see their own identities and experiences reflected. We will not stand by and watch politicians play games with the education and wellbeing of our children."
"Rogue politicians must be called in check and right now, Rep. Krause is well outside the bounds of our Constitution. For decades, our courts—including the U.S. Supreme Court—have held that the First Amendment protects the right to information and ideas and library books are at the core of this protection," stated David Hinojosa, director of the Educational Opportunities Project at the Lawyers' Committee. "We are not going to stand idly by as Krause, Governor Abbott or anybody else cast these veiled threats to force schools to begin pulling important books on racism, sexism, genderism, among other topics, solely because they disagree with those ideas."
The groups are calling on educators, families and students to unite and stand against efforts to ban legitimate books.
Should persons have questions or concerns with their local schools or districts pulling books and materials out of their libraries, please contact the Lawyers' Committee at [email protected] or Lambda Legal's Help Desk.
BREAKING: 19 killed in Texas Elementary School shooting
The victims were students at the Robb Elementary School in Uvalde, Texas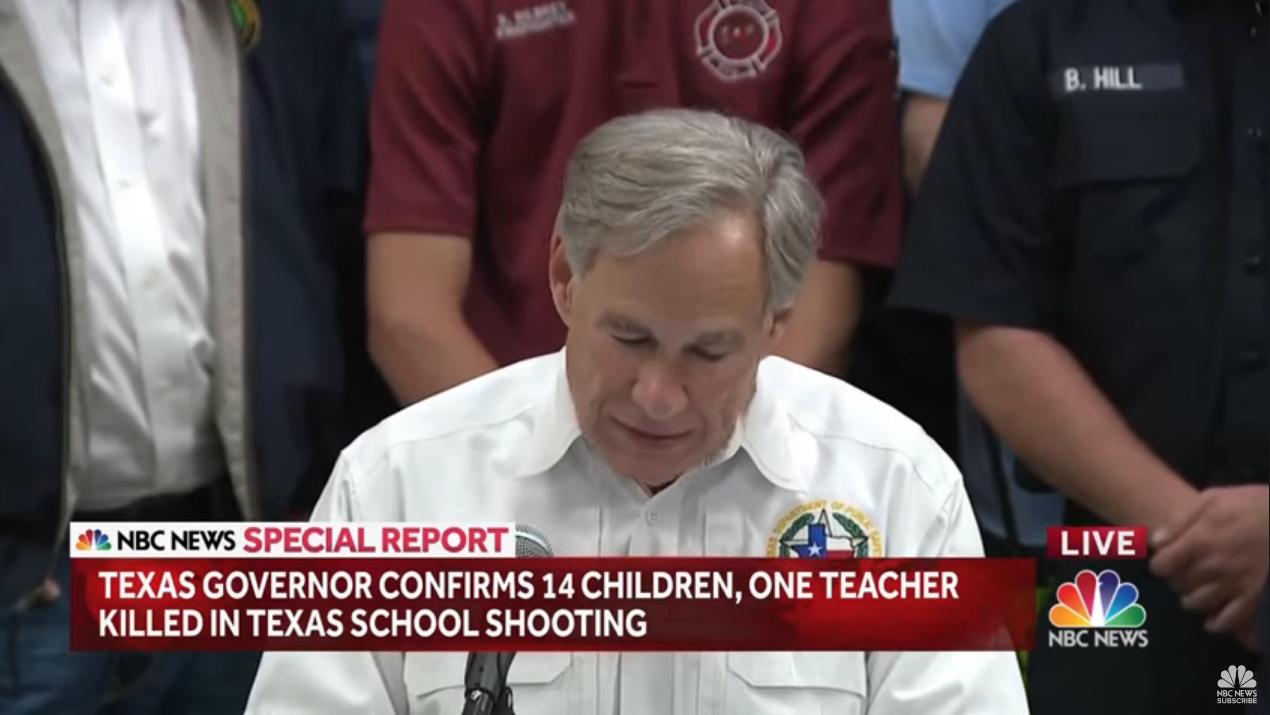 UVALE, Texas – Eighteen students and one teacher were killed in a shooting Tuesday morning at a Texas elementary school, Gov. Greg Abbott said. The suspect, an 18-year-old man, who might have had a handgun and rifle, was fatally wounded by responding law enforcement.
The victims were students at the Robb Elementary School in Uvalde, Texas.
UPDATE: A State senator briefed by Texas Rangers and speaking on CNN says the death toll is now at 18 children.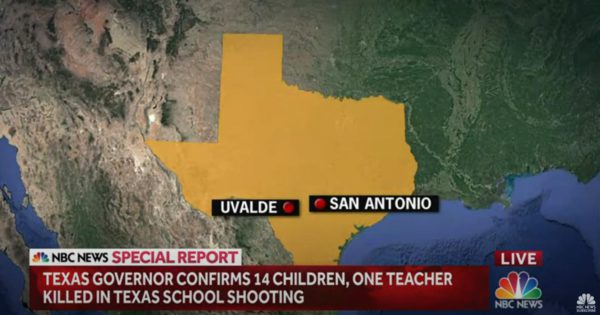 California state Senator Scott Wiener released the following statement regarding the mass shooting in Uvalde, Texas:
"14 more children (and their teacher) have been murdered — their families and communities devastated — because of our nation's refusal to stop the tidal wave of easy-to-get mass killing machines.
These mass murders aren't inevitable. It doesn't have to be this way. We need fewer guns. Congress must act."
In Sacramento California Governor Gavin Newsom tweeted out his outrage and White House Press Secretary Karine Jean-Pierre acknowledged that President Biden was being briefed and updated on the events in Texas:
14 children and a teacher dead.

Another shooting. And the GOP won't do a damn thing about it.

Who the hell are we if we cannot keep our kids safe.

This is preventable. Our inaction is a choice.

We need nationwide, comprehensive, commonsense gun safety NOW.

— Gavin Newsom (@GavinNewsom) May 24, 2022
President Biden has been briefed on the horrific news of the elementary school shooting in Texas and will continue to be briefed regularly as information becomes available.

— Karine Jean-Pierre (@PressSec) May 24, 2022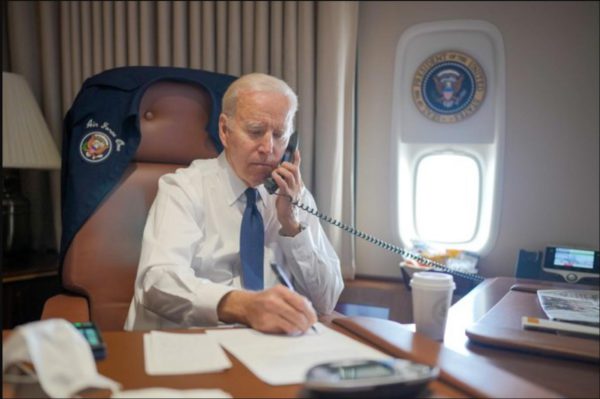 In response to a question from an anchor on Fox News regarding the mass shooting at Robb Elementary School in Uvalde, Texas Attorney General Ken Paxton replied; "We can't stop people from doing bad things .. they're not gonna follow gun laws."
Nightly News Full Broadcast – May 24
Uvalde shooter wore body armor, fired at police on scene:
Texas will resume anti-Trans youth abuse investigations
"To be clear the Supreme Court has not directed Commissioner Masters & DFPS to continue investigating parents of trans youth for child abuse"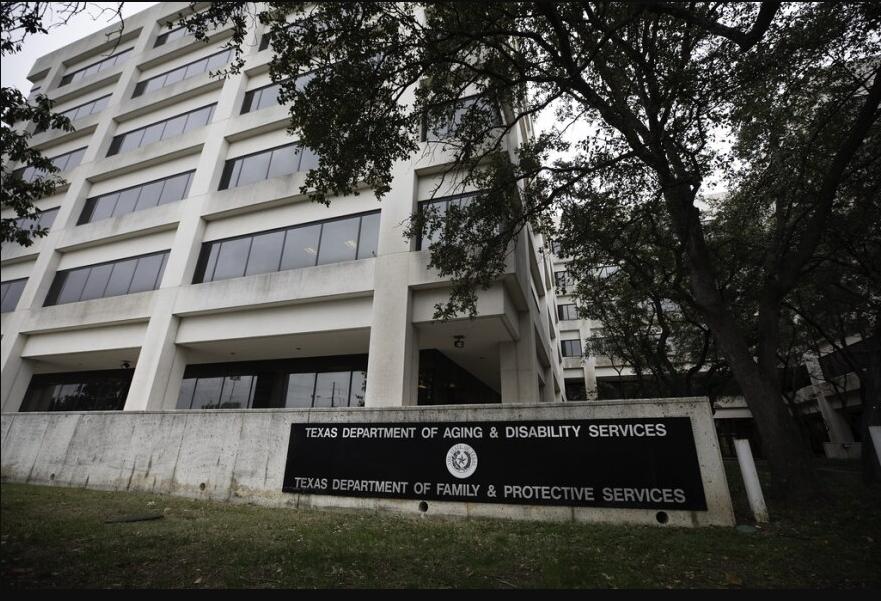 AUSTIN – In a statement issued Thursday, the Texas Department of Family and Protective Services (DFPS) agency announced that it will resume abuse investigations into families with transgender kids.
"DFPS treats all reports of abuse, neglect, and exploitation seriously and will continue to investigate each to the full extent of the law," the statement read.
The Dallas Morning News reported that the DFPS statement, while not addressing the investigations into medical treatments for trans youth, indirectly indicated that these probes will now continue.
Current state law does not explicitly define gender affirming medical treatments, such as puberty blockers and hormone therapy as child abuse. A DFPS spokesman did not comment when asked if the agency plans to continue investigating such treatments as child abuse, the Dallas Morning News noted.
The Texas Supreme Court ruled last week that DFPS can continue to investigate families in the state who provide medically necessary care for their Trans children, excluding the parties in the litigation that brought the matter forward in a lawsuit filed in March.
In its decision, the court emphasized that neither Attorney General Paxton nor Governor Abbott has the power or authority to direct DFPS to investigate the provision of medically necessary lifesaving health care for transgender youth as child abuse. But the court limited the order blocking all investigations to the specific plaintiffs who filed suit.
Trans activist Landon Richie who has been deeply involved in the efforts to mitigate the anti-trans actions by Texas lawmakers and has led protests against the transphobic actions by Texas Governor Greg Abbott and Attorney General Ken Paxton told the Blade:
"To be clear, the Texas Supreme Court has not directed Commissioner Masters and DFPS to continue investigating parents of trans youth for child abuse. While the decision means now only the named plaintiffs in the lawsuit have protection, it reiterates that Attorney General Paxton's opinion and Governor Abbott's letter are not binding and not enforceable, meaning DFPS's actions moving forward are at the discretion of Commissioner Masters only and not the state leadership's directives. The Texas Supreme Court allowing for the district court to provide a temporary injunction is a good sign for people's protection.
It bears reminding families in Texas and around the country that today's decision (and yesterday's regarding gender-affirming care at UT Southwestern and Texas Children's) reaffirms what we already know: opinions are only opinions and the people in power cannot abuse that power to abuse trans people. We know decisions can change at a moment's notice and that this fight will take years, but to our families and communities under attack, please remain strong and take a moment to breathe. We're in this together. "
An employee of DFPS who was a litigant in the lawsuit is represented by the ACLU of Texas.
Brian Klosterboer, an attorney with the ACLU of Texas who is on the team representing that unnamed employee, said the state's decision to reopen the cases is unfortunate and unlawful. He said his team believes that the high court's decision removes any responsibility for Texans to report trans youth getting treatments, the Dallas Morning News reported.
"We are going to be closely monitoring what the agency does. We would encourage families that have any reason to believe that they have an investigation to seek legal help," Klosterboer said.
"Abbott's letter and Paxton's opinion did not change Texas law," he added. "Gender affirming health care is still legal in all 50 states."
Equality Texas launches video to highlight LGBTQ+ rights struggle
Trans kids have been the target of political attacks, and lawmakers have been abusing their authority to bully health care providers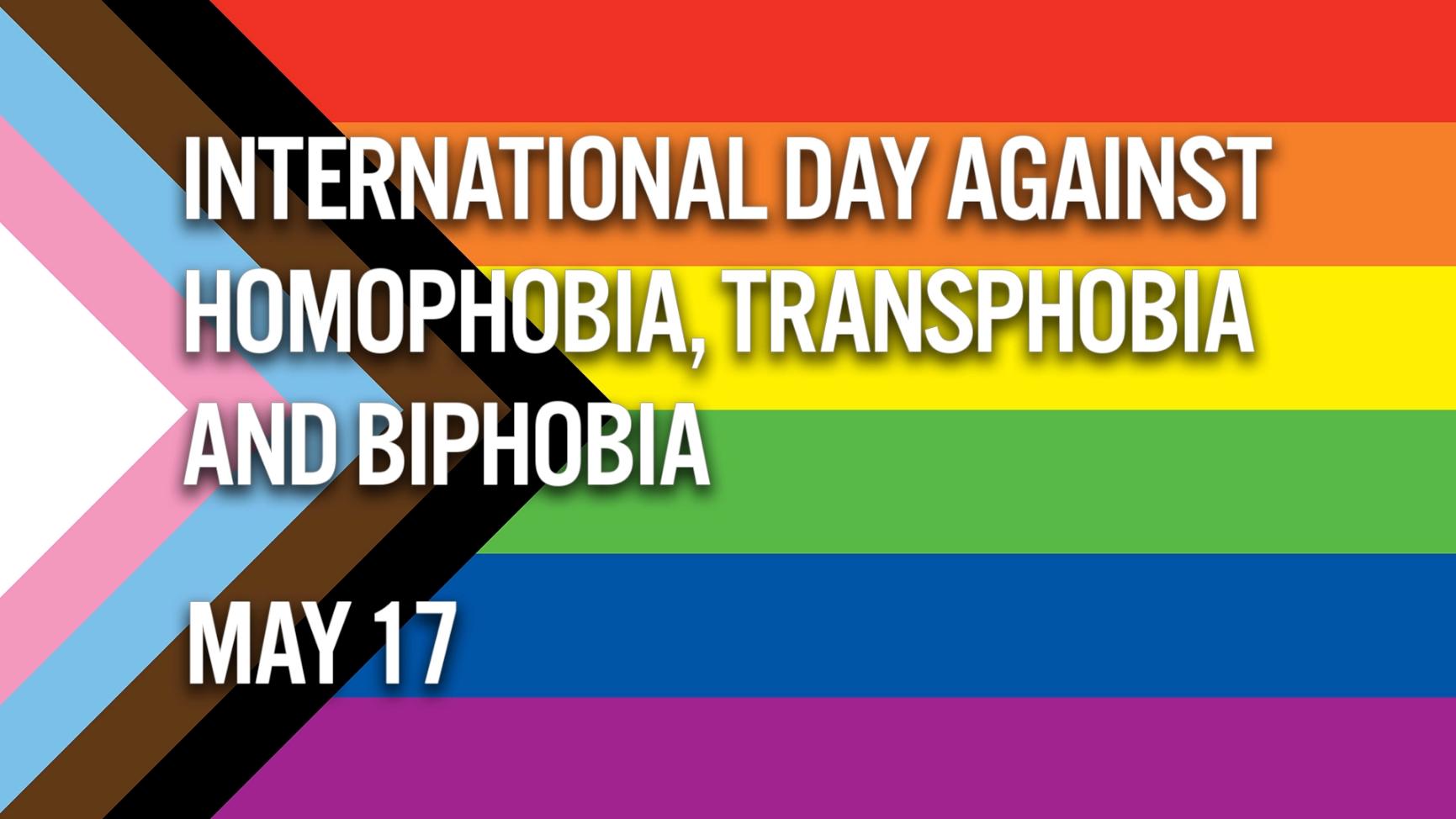 AUSTIN – On the International Day Against Homophobia, Biphobia, and Transphobia, Equality Texas announces the launch of a short animated video that highlights the struggle of Texas trans kids and their families.
For the past two years trans kids have been the target of political attacks, and lawmakers have been abusing their authority to bully health care providers from caring for their trans patients. Children's health care decisions should be a collaboration between parents, their doctors, and the patients themselves.
This video illustrates the pain that parents and trans kids feel when politicians insert themselves into the doctor's office.
Fear thrives on misinformation. Many Texans, including Texas politicians, don't understand the lived experience of trans people. But they don't need to. We all live in our own bodies 24/7, and we each understand our own healthcare needs better than anyone else.
Full Length English Version:
https://vimeo.com/710377667

Full Length Spanish Version:
https://vimeo.com/710424262

30 second PSA preview English version:
https://vimeo.com/710447381

30 second PSA preview Spanish version:
https://vimeo.com/710496797
Equality Texas is the largest statewide organization working to secure full equality for lesbian, gay, bisexual, transgender, and queer Texans through political action, education, community organizing, and collaboration.