Georgia prison refused to investigate sexual assaults of trans woman
Over two periods of incarceration, Diamond has been sexually assaulted 18 times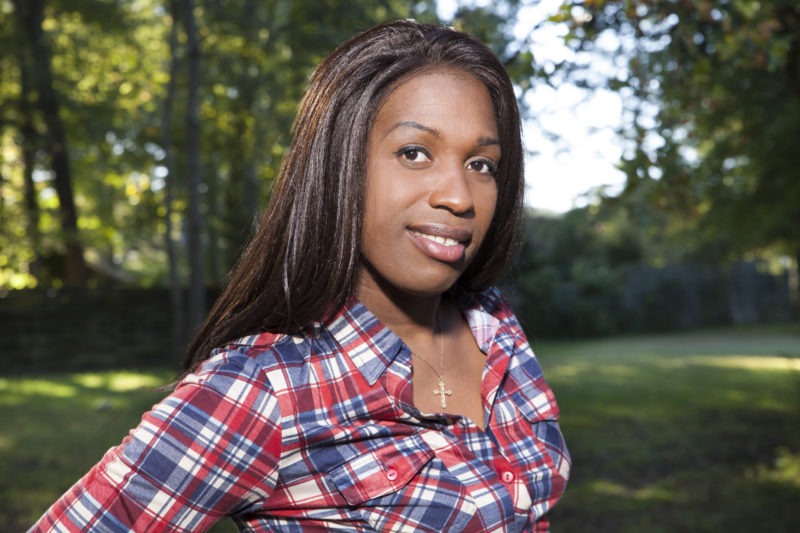 MACON, Ga. – Ashley Diamond, a Black transgender woman, submitted new evidence to the court overseeing her case against the Georgia Department of Corrections (GDC) Tuesday and once again asked the court to order a transfer from the male prison where she has endured repeated sexual assaults and relentless sexual harassment.
Since a hearing in May, where Diamond detailed abuse by both incarcerated men and prison officials, she has suffered two more sexual assaults, including one by multiple men. Conditions have grown so dangerous that Diamond, an activist who for years has championed the rights of incarcerated and trans people, recently attempted suicide. 
"As a result of the retaliation I've described, and because all of my efforts to report sexual abuse and mistreatment have been disregarded, reporting sexual assaults within GDC continues to feel dangerous as well as pointless," said Diamond. "I still fear for my life if I report assaults and sexual misconduct by gang-affiliated aggressors, of which there are several. And although I'm sexually harassed so often it is impossible for me to document each incident, my complaints to GDC staff have also gone nowhere."
Exactly one year after Ms. Diamond filed her lawsuit, lawyers from the Southern Poverty Law Center and the Center for Constitutional Rights today filed a renewed request for emergency relief on Ms. Diamond's behalf. Since the May hearing, they say, GDC has refused to take any responsive or corrective measures or to transfer her to a female facility, where she would be safer. Evidence recently released by GDC shows that it has summarily dismissed all of Ms. Diamond's reports of sexual assault, refusing to review camera footage and dismissing eyewitness accounts.
"Contrary to defendants' arguments, prison officials cannot justify the failure to protect Ms. Diamond from sexual assaults by failing to properly investigate more than a dozen assaults under their watch," said Beth Littrell, SPLC Senior Attorney.
"Intentional ignorance is not a constitutional excuse."
The need to take protective measures could not be more urgent, attorneys say. In Coastal State Prison, where GDC insists on keeping Ms. Diamond, she faces ubiquitous dangers. Beyond the numerous sexual assaults, the times she has been grabbed, groped, propositioned, threatened, and harassed are too numerous to count, according to the court filing. She is routinely threatened with death if she so much as looks in the direction of certain men and once narrowly escaped when a group of men with knives stormed her dorm.
"Placing transgender women in mens' prisons where they are certain to face sexual abuse and assault is the definition of cruel and unusual punishment under the Eighth Amendment,"  said Chinyere Ezie, a Senior Attorney at the Center for Constitutional Rights.
Over two periods of incarceration, Diamond has been sexually assaulted 18 times. Based on her history of activism – her first lawsuit resulted in a defeat for the department, and both lawsuits have led to DOJ investigations into their failures, her attorneys say GDC's refusal to protect or transfer her is beyond negligence, it seems more like revenge.
First incarcerated in 2012 and sentenced to 12 years in prison after pawning a saw her boyfriend had stolen, she was housed in a series of medium- and maximum-security prisons for men where she faced repeated sexual assaults while officials ignored her pleas for protection. Officials also denied critical hormone therapy that she had been receiving for 17 years and placed her in solitary confinement for "pretending to be a woman." 
Diamond brought a lawsuit demanding that GDC provide both safe placement for transgender prisoners and medically necessary care. In February 2016, after she had been released, she reached a landmark settlement that led to significant reforms; GDC agreed, for example, to provide hormone therapy. But little changed for transgender people in Georgia's prisons, as Diamond discovered firsthand when she was reincarcerated on a technical parole violation in 2019.
In 2020, she filed a second lawsuit against GDC, demanding transfer from a male prison and adequate care for gender dysphoria.
In response to her legal advocacy, GDC launched what her lawyers call a "smear campaign" to punish her and diminish her chances of early release by charging her with a barrage of specious infractions. The recent summary dismissals of her complaints of sexual assaults, say her attorneys, are part of that pattern of retaliation.
Although her 2016 settlement secured important reforms, Diamond has essentially been fighting the same legal fight for years, and the risks she faces have only grown more acute. The motion filed today asks the court to protect Diamond by transferring her to a women's facility and otherwise instituting measures to keep her safe from the onslaught of sexual assault and abuse.
Georgia high school athletic association bans Trans youth playing sports
"Their actions, to move so hastily & without consideration of the harms this will do, will ultimately hurt Trans kids throughout Georgia"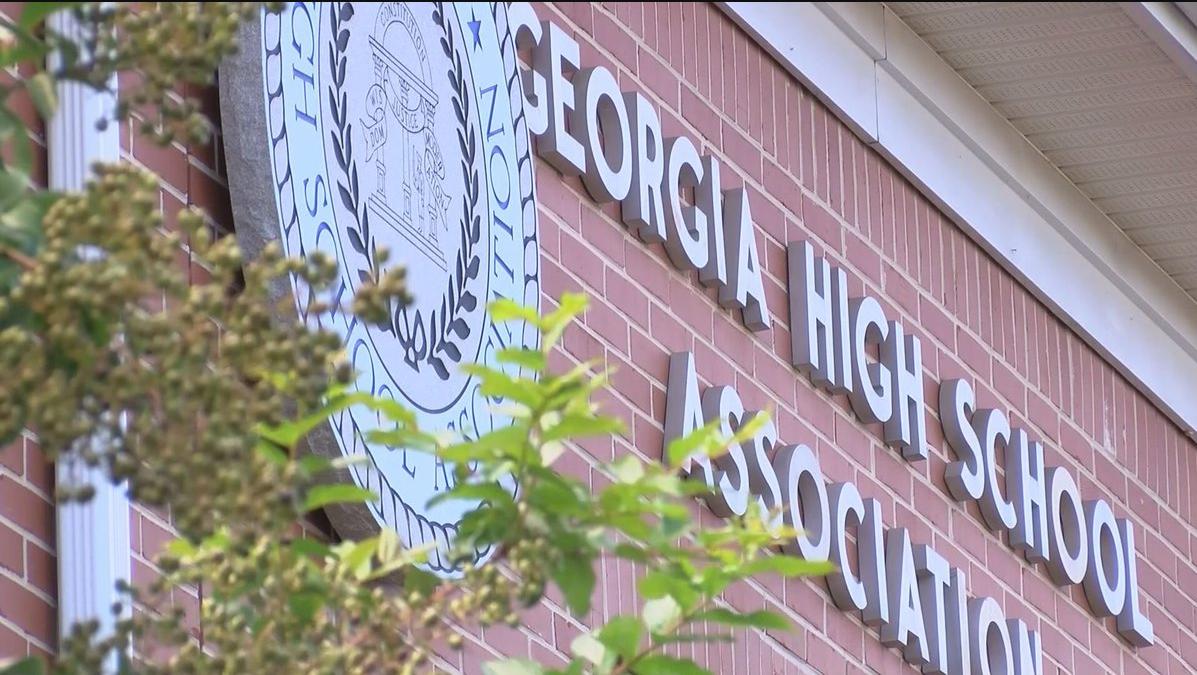 ATLANTA – The Georgia High School Association's (GHSA) executive committee voted Wednesday to implement a statewide ban on Trans youth from playing on sports teams that correspond with their gender identities.
GHSA Executive Director Robin Hines said that Wednesday's vote will return the GHSA's policies to prior to 2016 when the state association had allowed individual schools and school boards to decide which teams Trans youth athletes could play on.
In a last minute legislative maneuver last month, Georgia Republican lawmakers added language to House Bill 1084 that allowed the GHSA the ability to ban Transgender girls on K-12 public school sports teams from competing. Republican Governor Brian Kemp signed the measure into law on April 28.
Jeff Graham, executive director of the state LGBTQ advocacy group Georgia Equality, criticized GHSA for quickly passing the ban.
"Their actions, to move so hastily and without consideration of the harms that this will do, without actually researching the complexities and nuances of this issue, will ultimately hurt kids throughout Georgia," Graham said.
He said that the The GHSA's decision could also violate Title IX, the federal law prohibiting sex discrimination in schools, as well as previous federal court rulings and President Joe Biden's executive order prohibiting discrimination based on gender identity.
Georgia Governor signs laws; bans Trans youth athletes, 'offensive' books
A recent survey showed that 65.1% of LGBTQ+ people in Georgia had reported experiencing depression in the prior two weeks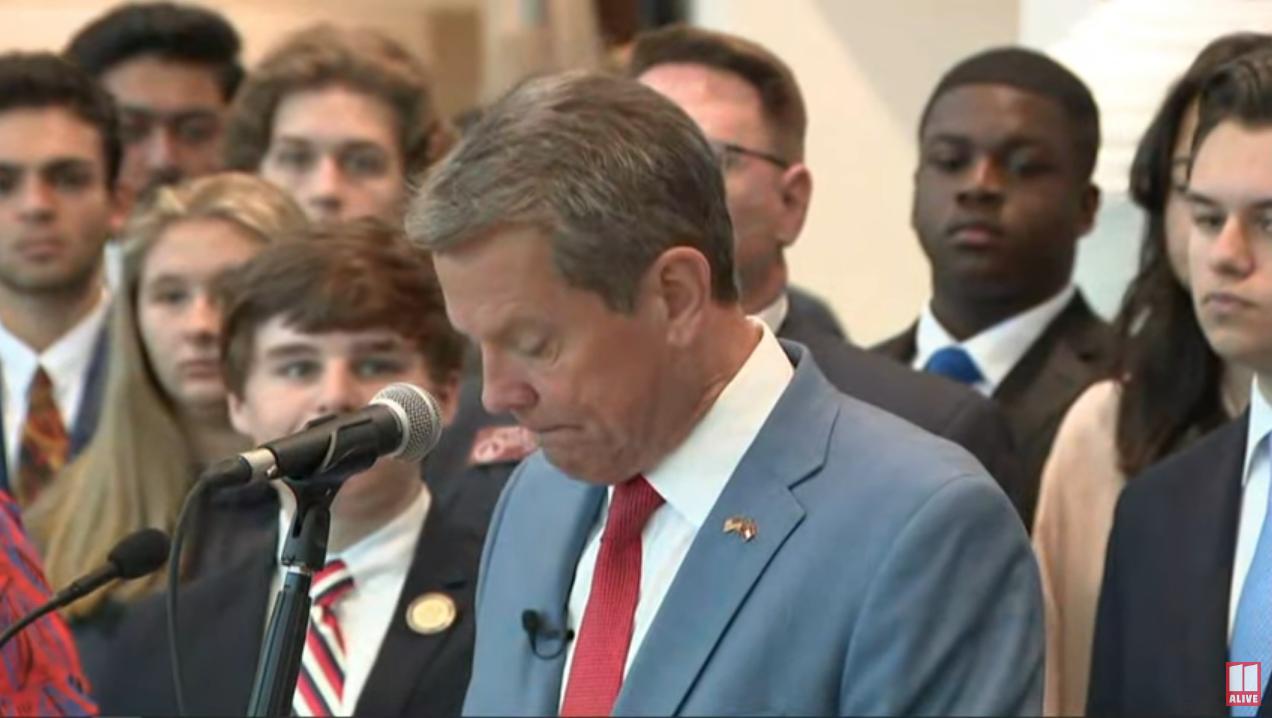 ATLANTA – Republican Governor Brian Kemp in an event Thursday at the Forsyth County Arts Learning Center, in the suburban Northeastern Atlanta area, signed several bills into law including HB 1084, known as the "Protect Students First Act," HB 1178, known as the "Parents' Bill of Rights," and SB 226, which bans literature or books deemed to be offensive in nature from school libraries.
HB 1084 creates an athletic executive oversight committee that has the authority to establish a ban on Trans females participating on sports teams consistent with their gender at high schools in the state. The bill also addresses what is seen by conservatives as "divisive concepts" such as teaching students that "the United States of America is fundamentally racist; an individual, by virtue of his or her race, is inherently or consciously racist."
HB 1178, mirrors Florida's recently enacted 'Don't Say Gay' law that alerts to parents and legal guardians regarding what their students are being taught and can be used to prevent classroom discussions of LGBTQ+ people in Georgia.
SB 226, bans literature or books deemed to be offensive in nature from school libraries. Critics charge that the law will be weaponized to exclude LGBTQ+ materials.
During today's signing, Kemp stated; "We put students and parents first by putting woke politics out the classroom and off the ball field."
A recent survey showed that 65.1% of LGBTQ+ people in Georgia had reported experiencing depression in the prior two weeks — more than three times the number of non-LGBTQ+ Georgians reporting the same.
"Brian Kemp had the opportunity to emulate his fellow Republican governors in Utah and Indiana, who saw through efforts in their states to limit the access of transgender young people to sporting activities and vetoed similar discriminatory bills," said Dewayne Johnson, HRC's Georgia State Director.
"They knew, as Gov. Kemp surely knows, that there is no basis for this legislation. The bill's attacks on gender and race are fundamentally arbitrary and not a legitimate legal basis for discrimination. The governor and legislative leaders are continually creating these false dilemmas that fail to connect with the real issues faced by everyday Georgians. Transgender kids are not creating problems by participating in school sports. Singling them out for discriminatory treatment – preventing them from playing with their friends and enjoying the benefits of athletic activity – serves no one except those who want to fearmonger and further divide Georgians. This law will make it much harder to be a transgender young person in Georgia, and Gov. Kemp is directly responsible. He should be ashamed."
Jeff Graham (he/him), executive director of Georgia Equality, released the following statement in response to Gov. Kemp's signing of HB 1084:
"Gov. Kemp continued efforts to rally his political base by signing into law a bill that is both harmful and ill conceived. HB 1084 aims to keep 'divisive concepts' out of Georgia classrooms by restricting discussions of race from kindergarten through 12th grade and creates additional state bureaucracy to oversee school sports.
"All students in Georgia, without exception, should have access to the highest quality education and extracurricular activities, and that should be the Governor's priority. His actions today to insert himself in classrooms across the state and to stifle teaching will degrade the quality of a Georgia education for years to come. By limiting training on diversity and inclusion for school personnel, students who come from marginalized communities, including those from minority religious backgrounds, will face additional barriers to a quality education. The great diversity of those who call Georgia home should be seen as a strength to be embraced. This new law stifles that concept and could set the state back depending upon how it is implemented.
"The legislation also reinforces the status quo that the Georgia High School Association has the authority to determine eligibility for participation in high school sports in our state and creates an athletics oversight committee that could consider eligibility for transgender athletes. Our own Speaker of the House, David Ralston, has said he hopes trans kids won't be targeted or singled out, and we're committed to working with the association and committee to ensure all Georgia students have the opportunity to participate in school sports. I don't know what impact his actions today will have on his future political ambitions, but his work to garner votes will have harmful, lasting effects on all Georgia's students."
Gov. Kemp signs controversial education bills into law:
Georgia lawmakers deflect- allow athletic association to ban Trans athletes
House Speaker Ralston compared the decision to how the NCAA regulates transgender participation in college sports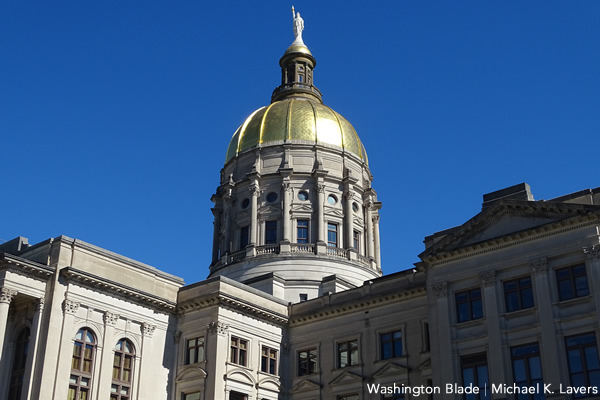 ATLANTA – In a last minute legislative maneuver, Georgia Republican lawmakers added language to House Bill 1084 that allows the Georgia High School Association the ability to ban Transgender girls on K-12 public school sports teams from competing.
An earlier attempt to pass legislation that would ban Trans youth from participating on teams that matched their gender identity passed the state Senate but House Speaker David Ralston had blocked that measure.
WGXA News reported that House Bill 1084 passed the House 98-71 and then, after the clock crept past the customary midnight adjournment time, it passed the Senate 32-21.
Speaker Ralston compared the decision to how the NCAA regulates transgender participation in college sports.
"We're going to let them make those determinations," Ralston told reporters after lawmakers adjourned for the year. "And we have an oversight committee on that. But that's really where these determinations need to be made."
"This bill targets the most vulnerable Georgians, transgender youth," said Rep. Matthew Wilson, an openly gay Democrat who is running for insurance commissioner. "It sets us up not only to be on the wrong side of history and morality, but on the wrong end of litigation."
Georgia's Republican Governor Brian Kemp had urged lawmakers to pass a transgender ban including hours before the compromise language was drafted to add to House Bill 1084.
House Bill 1084 which is also set to ban teaching of what it terms divisive concepts ie: the Critical Race Theory, does not explicitly give the association the power to ban from competition transgender girls who play for private schools. A number of private schools are also members of the association, WGXA noted.
Democrats warned that transgender children are already vulnerable to suicide and that excluding them could only lead more kids to harm themselves.
"Doing something like this, which takes extra feeling of belonging away from children who are at higher risk is something that at a minimum would deserve a floor debate," said Rep. Rebecca Mitchell, a Democrat. She said she wanted transgender children to understand "some of us are out here fighting for them and valuing them and we want them alive and included more than anything."