Virginia school system returns LGBTQ+ books to high school libraries
"We are writing to ask you to reject calls to remove Maia Kobabe's 'Gender Queer' and Jonathan Evison's 'Lawn Boy' from schools libraries"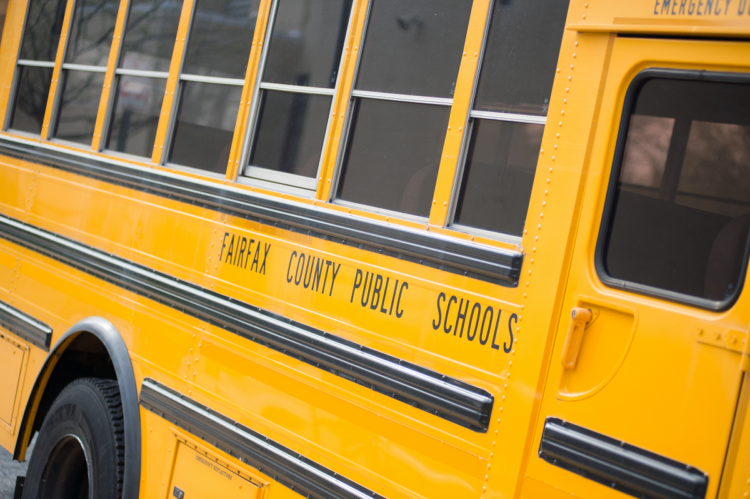 FAIRFAX COUNTY, Va. – The Fairfax County Public Schools announced on Tuesday that following a detailed review by two committees appointed by school officials it has returned two LGBTQ themed books to its high school libraries that had been temporarily withdrawn after being challenged by critics who claimed they included sexually explicit content inappropriate for students.
The two books, "Lawn Boy," a novel by author Jonathan Evison, and "Gender Queer: A Memoir," which is described as an illustrated autobiography by non-binary author Maia Kobabe, each contain descriptions of sexual acts.
But supporters of the books have argued that they have won praise by literary critics and, while describing intimate relationships, they tell stories that do not fall into the category of pornography. 
The school system, on Tuesday said in a statement that a thorough review of the books by two committees consisting of educators, school officials, parents and some students found that neither book contained content that could be considered to depict pedophilia as claimed by some parents and others opposing the two books.
School officials announced they had temporarily withdrawn the two books from school libraries following a Sept. 23 meeting of the Fairfax County School Board where strong objections to the two books were raised by parents.
"Two books that were subject to formal challenge have been deemed appropriate for high school readers following a two-month review process and will be reinstated to Fairfax County Public Schools (FCPS) libraries," Tuesday's statement by the school system says.
"The decision reaffirms FCPS's ongoing commitment to provide diverse reading materials that reflect our student population, allowing every child an opportunity to see themselves reflected in literary characters," the statement continues. "Both reviews concluded that the books were valuable in their potential to reach marginalized youth who may struggle to find relatable literary characters that reflect their personal journey," the statement says.
The statement says the final decision to reinstate the books was made by Noel Klimenko, the Fairfax County Public Schools' assistant superintendent for its Instructional Services Department.
The two books have received favorable reviews in various literary publications. Both have received the American Library Association's Alex Award, an annual award that recognizes the year's 10 books written for adults that the association says have a special appeal to young adults ages 12 through 18.
"The robust committee process took place over several weeks and considered whether the books flouted regulations by being obscene or harmful to juveniles as defined by the Code of Virginia," the school system statement says. "The members also considered the work in line with an excerpt from the FCPS Student Rights and Responsibilities Handbook pertaining to possessing obscene visual imagery as defined in the Code of Virginia," the statement says.
"After careful consideration, neither books were deemed to have fallen foul of these regulations," it concludes.
The decision by Fairfax school officials to reinstate the two books came about six weeks after more than 425 LGBTQ students and allies from over 30 Fairfax County public high schools sent a letter to the school board and the school system's superintendent urging them to reinstate the two books.
The Pride Liberation Project, a coalition of LGBTQ and allied students in Fairfax County, organized the joint letter.
"Student representatives from over 30 schools, including nearly every high school in Fairfax County Public Schools, have signed this letter, and many of us are students of color, low-income, gender expansive and not out to our families and communities," the letter states.
"We are writing to ask you to reject calls to remove Maia Kobabe's 'Gender Queer' and Jonathan Evison's 'Lawn Boy' from Fairfax County Public Schools libraries," the letter says.
It points out that "hundreds of books in our schools already depict heterosexual relationships and physical intimacy," and says singling out LGBTQ themed books with similar stories of intimacy for rejection is unfair.
Virginia school board says no to grant from LGBTQ nonprofit
"The LBGTQ agenda in schools is about indoctrination and grooming our children into an evil and wicked lifestyle"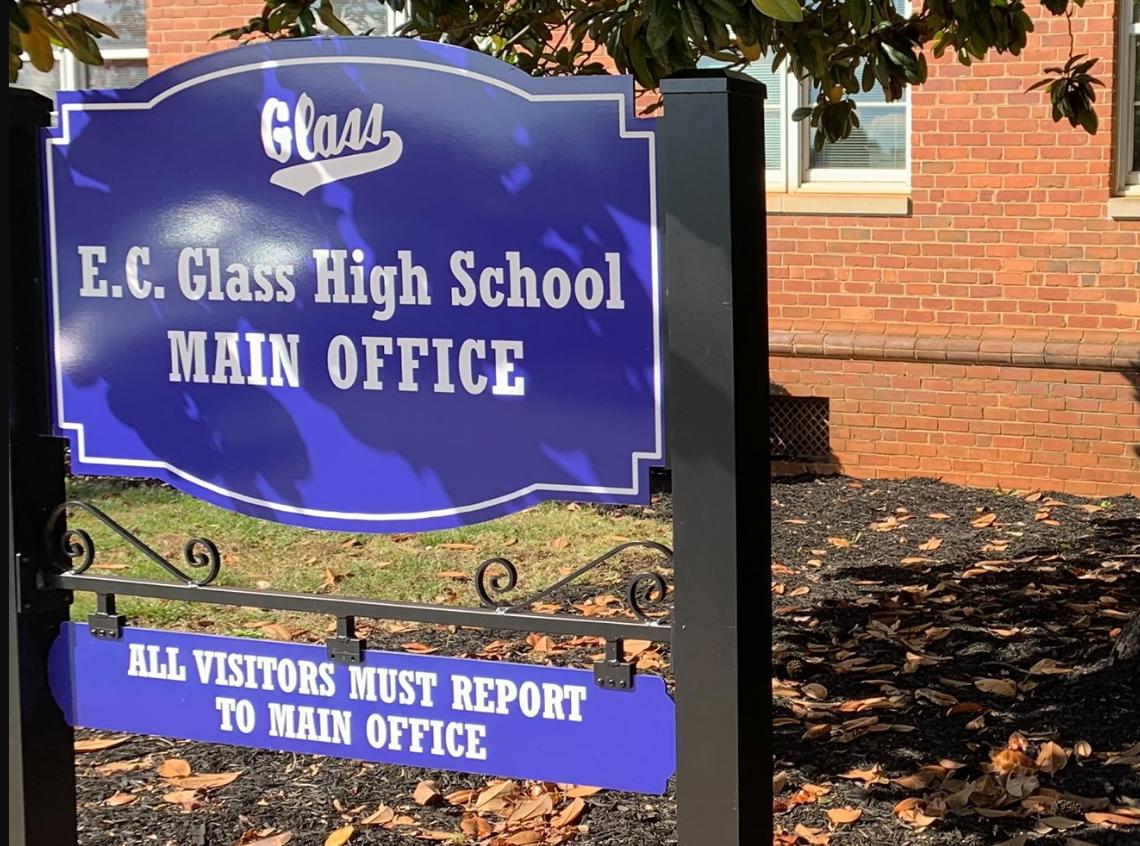 LYNCHBURG, Va. – At its regular board meeting last week, the Lynchburg City School Board voted 7-2 against accepting a grant from the LGBTQ-focused nonprofit It Gets Better Project. The Lynchburg News and Advance reported that the $10,000 grant was earmarked to develop a safe-space or "quiet room."
The E.C. Glass High School Gender and Sexuality Alliance (GSA) club was awarded the grant back in August as part of the non-profit's "50 States 50 Grants 5,000 Voices" program, an "initiative to fund projects that support and uplift LGBTQ+ identity in schools across the U.S. and Canada."
In an interview with Lynchburg's WSET ABC 13 News, Brittany Harris, co-president of the GSA Club, said that E.C. Glass was the first school in Virginia to be awarded the money from the grant.
"We worked so hard to get this," Harris said. "We submitted videos and testimonials from our students and how they have conquered so much; it was so surreal to be awarded the grant."
During the October 24 school board work session meeting, Board Chairman Dr. Atul Gupta and LCS Superintendent Dr. Crytsal Edwards told E.C. Glass principal Daniel Rule to provide more information on it and answer questions about the grant. This was also requested of the student GSA officers.
"Many schools within LCS already have such rooms and they have been shown to promote student self-regulation and are correlated to better student outcomes," Rule told the board at that meeting.
"The students selected this project due to the high rate of bullying that the LGBTQIA+ community experiences, but the entire school would be welcomed and encouraged to use the room. The budget for the room includes flexible seating, interactive sensory devices, non-intrusive lighting and white noise machines," Rule added.
During the Nov. 14 meeting the Lynchburg News and Advance reported that five E.C. Glass students and GSA club members told the board why they applied for the grant and why they picked the projects it's intended to fund.
"Many students, including myself, struggle with mental health. School can be overwhelming just by itself, but a lot has happened in the last three or four years, what with the uncertainty of COVID along with the many lockdowns and how those have affected students," junior Lindley Crosby said.
"Students have skipped school because they don't feel safe or they don't feel supported and these classrooms can be disruptive and chaotic and sometimes it can be too much. We want to provide this safe room so they have somewhere to go and breathe for a second."
There were points that the meeting became contentious, a grandparent and guardian of an E.C. Glass student, Greg Barry, spoke in opposition to the grant: "Let me be very clear, the LBGTQ agenda in schools is about indoctrination and grooming our children into an evil and wicked lifestyle, all while circumventing the rights and responsibilities of parents," he said.
Related:
Lynchburg school board rejects grant for LGBTQ+ high school safe space: