Congregation Kol Ami marks World AIDS Day
This year marks 40 years since the first cases of AIDS were reported in the United States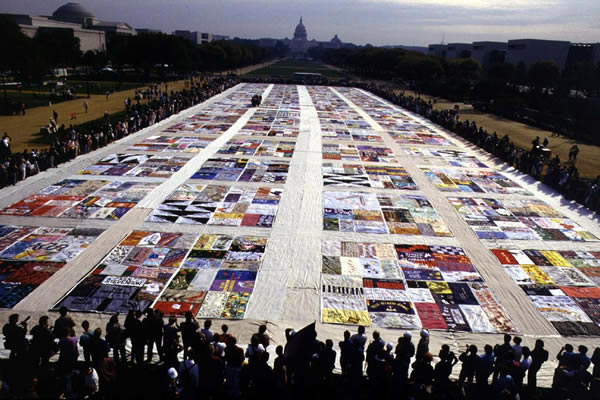 WEST HOLLYWOOD, CA – Congregation Kol Ami marks World AIDS Day with a special interfaith observance, combining awareness, remembrance, and speaking out against HIV stigma, Wednesday, December 1, 2021 at 7:00 PM.
The national theme for the 2021 observance is "Ending the HIV Epidemic: Equitable Access, Everyone's Voice," and Confirmed speakers for the West Hollywood event include Dr. Michael Gottlieb, the immunologist known for being the first to identify AIDS in 1981 and who has led HIV/AIDS activism and philanthropic efforts associated with HIV/AIDS treatment since then. 
Wednesday, December 1, 2021 at 7:00 PM
at Congregation Kol Ami and online at kol-ami.org
Other speakers include Hon. John D'Amico (West Hollywood City Council), Hon. Mitch O'Farrell (Los Angeles City Council 13th District), Rev Denyse Barnes Pastor (LaCrescenta Methodist Church LGBTQIA+ Advocacy Coordinator for the Methodist Church.), Vallerie Wagner Clinic Director, APLA Health Gleicher/Chen Health Center, Rev. Keith Cox (Center for Spiritual Living), Rev. Janice Steele (West Hollywood UCC), Rev. Keith Mozingo (MCC) and Kol Ami's Rabbi Denise L. Eger.
AS part of the event, Congregation Kol Ami has partnered with the National AIDS Memorial and will bring panels of the AIDS Memorial Quilt to West Hollywood as part of World AIDS Day observances. It will be displayed mid-November to mid-December. The Quilt is the largest community arts project in the world. Its first panels were created nearly 35 years ago during the darkest days of the pandemic and today, consists of 50,000 individually-sewn panels with the names of more than 110,000 people who have died of AIDS.
This year marks 40 years since the first cases of AIDS were first reported in the United States. Dr. Gottlieb, our keynote speaker was the first to write about the symptoms in 5 people in his practice for the CDC. During that four decade span, more than 700,000 lives have been lost in this country to HIV/AIDS, with still no cure. Today, HIV is on the rise, particularly among young people, communities of color and in southern states.
Alongside her historic work bringing LGBT acceptance to Reform Judaism, Rabbi Denise L. Eger is known for her work in the LGBT community caring for and supporting people with HIV in a commitment to "help healing the world." Rabbi Eger would feed those too weak to do it themselves, often removing her mask and gloves, providing a rare dose of human touch. Then she'd move to another patient and another hospital, all while she was coming out publicly.
"The early years of the AIDS epidemic was a nightmare. A diagnosis of AIDS seemed like a certain death sentence," Rabbi Eger says. "Better treatments, care and education have enabled People with HIV to live long lives. Our support group has continued through the years to provide support, caring, connection and Jewish community."
Congregation Kol Ami, serving LGBTQ and allied Jews and their families in West Hollywood, was founded by Rabbi Eger during the height of the AIDS crisis. Since then, the congregation has been a prominent source of care for people living with HIV, with its HIV+ support group, the longest running Jewish support group in the nation, continuing today. It accepts new members, regardless of religion, gender expression, and sexual orientation.
This event is one of several the congregation has held throughout the year. In April, Rabbi Eger brought together community members and specialists from Israel and West Hollywood to hold a "City-to-City Dialogue" about cure and prevention of HIV.
The event is co-sponsored by Center for Spiritual Living, Founders MCC (Metropolitan Community Church) and ICAN: Israeli-American Civic Action Network.
Full list of speakers: Rabbi Denise L. Eger, Rev. Keith Cox, Dr. Michael Gottlieb, Hon. John D'Amico (West Hollywood City Council), Mr. Michael Sugar (long time survivor living with AIDS), Rev. Denyse Barnes (Pastor, LaCrescenta Methodist Church), Hon. Mitch O'Farrell (Los Angeles City Council 13th District), Rev. Janice Steele (West Hollywood UCC), Rev. Keith Mozingo (MCC).
Patti LaBelle, Gladys Knight dazzle World AIDS Day concert 
"As millions remain affected by HIV/AIDS, World AIDS Day provides an opportunity to honor those we've lost and those living with HIV/AIDS"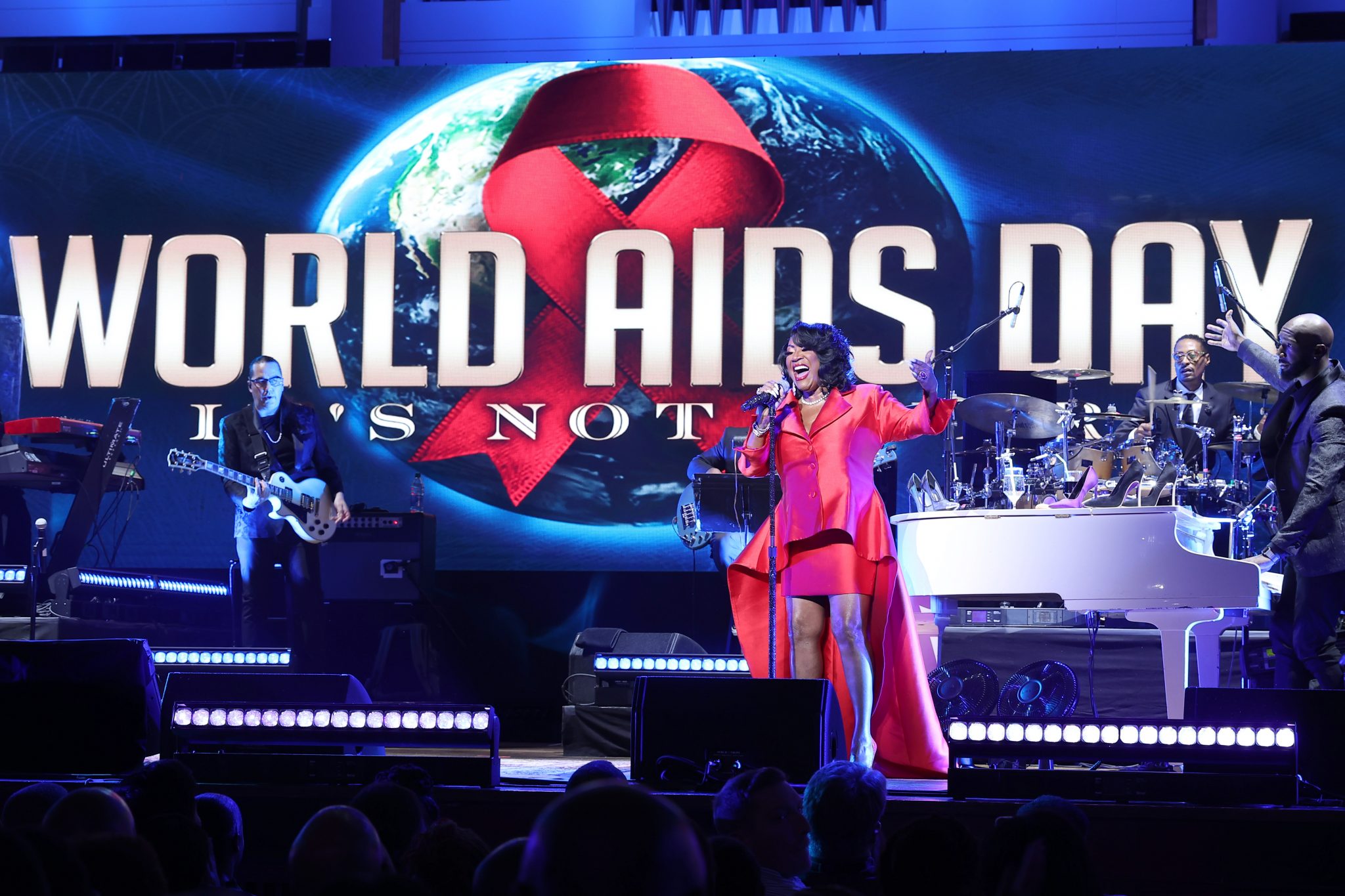 WASHINGTON – The AIDS Healthcare Foundation (AHF) hosted its 2022 World AIDS Day Concert on Wednesday, Nov. 30, in the concert hall of The John F. Kennedy Center for the Performing Arts in the nation's capital.
Renowned multi-Grammy Award-winning vocalists Patti LaBelle and Gladys Knight delivered show-stopping performances to the packed crowd, which included supporters, dignitaries such as: Harold Phillips, Director of the White House Office of National AIDS Policy; White House Senior Advisor for Public Engagement, Mayor Keisha Lance Bottoms, Congresswoman Sheila Jackson Lee, and New Orleans Mayor, Mayor LaToya Cantrell, and more, in a night of hope and celebration.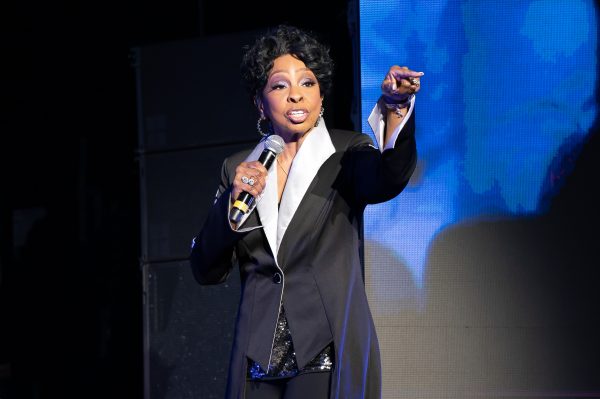 AIDS Healthcare Foundation (AHF), is the world's largest HIV/AIDS care provider, currently operating in 45 countries. The concert is held every year to commemorate World AIDS Day, observed internationally each year on Dec. 1. This year also marked the global organization's 35th anniversary. 
At the event, longtime humanitarian and AIDS advocate, Princess Diana was honored, posthumously, with AHF's Lifetime Achievement Award. Under its "Keep the Promise!" banner, AHF also acknowledged progress made in the global fight against HIV and AIDS and continues to raise awareness about "The Other Pandemic" as a reminder of the significant work still to be done on HIV/AIDS, as well as remembering the lives that have been lost over the years.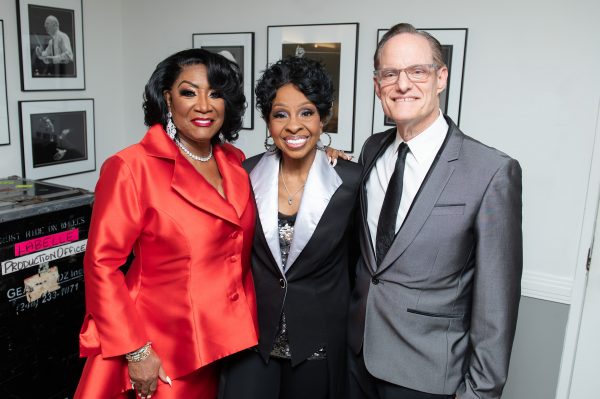 Michael Weinstein, President of AHF, said, "As millions remain affected by HIV/AIDS around the globe, World AIDS Day annually provides an opportunity to honor those we've lost and those living with HIV/AIDS today, as well as reminding leaders and the community of the work that still remains to address this epidemic. From providing compassionate AIDS hospice care in those darkest early days to growing to become the largest global AIDS organization today, now providing lifesaving care and treatment to more than 1.7 million people around the globe, we also celebrate the tireless work of all those who help make today's AHF possible: our staff, Board, affiliate organizations and affinity groups, friends, family and elected officials and community partners across the globe, but most of all, our clients and patients—with our annual 2022 World AIDS Day event. It was a momentous night to host our World AIDS Day concert at The Kennedy Center for the first time, and welcome back the legendary Patti LaBelle, and have another great American icon, Gladys Knight join us, while also being able to honor the legacy and humanitarian work of the late Princess Diana."