'The Power of Stories,' WarnerMedia rethinks Equity & Inclusion
The focus for Warner's review was entirely on the diverse nature of the workforce spread out amongst its brand components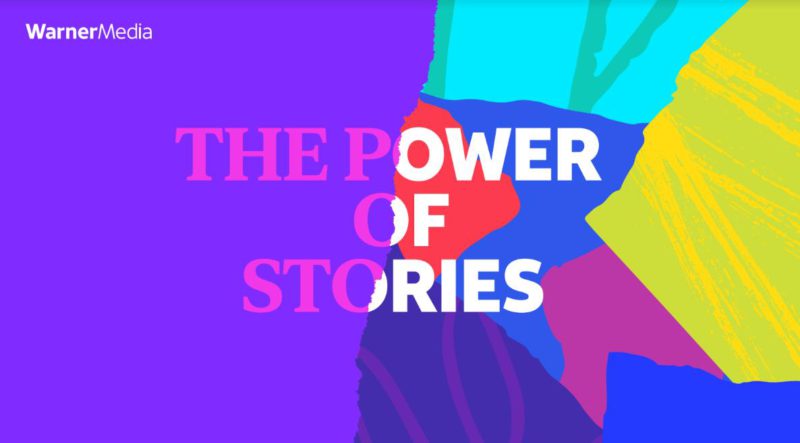 NEW YORK – The last two years have brought significant changes to American corporate culture, particularly by way of treatment of the workforce.
Fostered in a societal climate influenced by the global coronavirus pandemic and accentuated by social unrest over the deaths of Black people at the hands of law enforcement and the Black Lives Matter movement which resulted from those deaths, many businesses found themselves struggling to best serve underrepresented minorities within the ranks of their employees.
Perhaps the most impacted firms in corporate America were the media conglomerates of which the top four, Comcast, the Walt Disney Company, AT&T/WarnerMedia and ViacomCBS, found themselves rethinking their strategy.
In October one of the four, WarnerMedia, released its findings from the company's 2020/21 Equity and Inclusion (E&I) report, The Power of Stories. The focus for Warner's review was entirely on the diverse nature of the workforce spread out amongst its brand components of Cartoon Network, CNN, DC, HBO, HBO MAX, TNT and Warner Bros. Television and Pictures.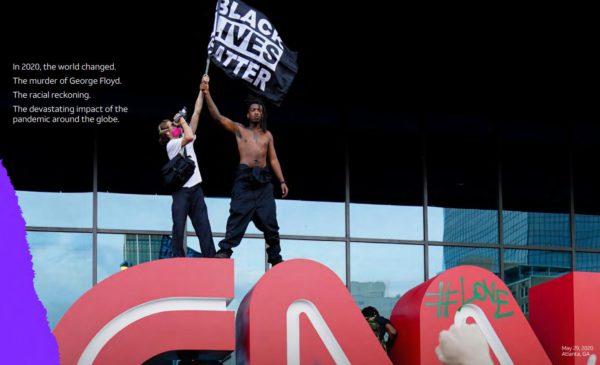 The company looked at how it as a employer, but more-so how its employees navigated significant moments in 2020-2021 and did so by using personal stories and accounts as the basis for the report's foundational structure that highlights equity and inclusion across four areas at WarnerMedia:
Workforce (including workforce composition and business resource groups for employees)
Content (including scripted TV, films, news, and animation)
Programs (including creative development and pipeline programs)
Community (including industry and local outreach partnerships and initiatives).
Workforce Global Gender analysis shows 54% of the workforce are men and 46% women.
U.S. Ethnicity and Race analysis shows a workforce that is 58% White, 12% Asian American 12% Black, 11% Hispanic/Latinx, 3% two or more races, 0.3% Native Hawaiian/ Pacific Islander, 0.1% Native American/Native Alaskan and 3% declined to state.
WarnerMedia U.S.-based Scripted Shows On-Screen Representation: 36% women, up 2% from 2019. 29% people of color, up 5% from 2019.
Warner Bros. Pictures' On-Screen Representation: 30% women, down 4% from 2019. 29% people of color, up 5% from 2019.
WarnerMedia U.S.-based Scripted Shows Behind-the-Camera Representation: 28% women, up 5% from 2019. 29% people of color, up 6% from 2019.
Warner Bros.' Pictures' Behind-the-Camera Representation: 27% women, up 4% from 2019. 27% people of color, up 4% from 2019.
Animation: 54% of animated protagonists in development at Cartoon Network are female and 52% of lead characters in development at Warner Bros. Animation are female.
With emphasis on contextualizing the experiences of its workforce, WarnerMedia across all brands examined itself with a workforce that also included the LGBTQ+ community and the uniqueness of the experiences of those employees.
"I firmly believe that talent is distributed equally in the world we live in today, but opportunity is not always evenly distributed," said Christy Haubegger, EVP, Communications and Chief Inclusion Officer at WarnerMedia.
"That is why we have an Equity & Inclusion strategy that has been put into place to open those opportunities — across our workforce, our content, our pipeline programs, and the work we do within our communities. It is not about random acts of diversity. It's about ongoing, measured and systemic change if we are going to achieve true equity for everyone."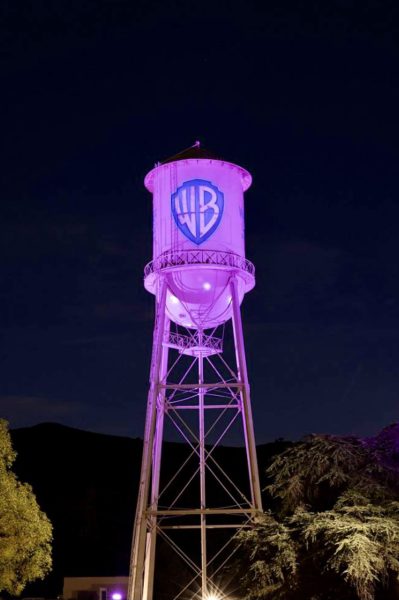 The company laid out its goals:
An action plan:
To ensure equity and inclusion are core to our business priorities, we shared the tenets of our strategy.
Transparency
We want our leadership team to reflect the talent of our community, so we're sharing the
metrics of our race and ethnicity. This will hold us accountable as we focus on recruiting, hiring, development and retention.
Measurement
We know that what gets measured gets done, so our diversity numbers are included in the leadership team's weekly operational report, along with financial and other
essential business metrics.
Pay
We're making adjustments to ensure that people who are doing the same job, with the same level of experience, skills and performance are not paid differently.
Accountability
We'll be adjusting our internal performance management process
to include how we perform on inclusion initiatives.
Development
We're building our own talent development programs focused
on increasing visibility, access and opportunities for underrepresented
groups at all levels of the company.
Storytelling
The stories we tell, and who gets to tell them, matters. We're making
changes to ensure that we have creators and stories that reflect the breadth of our global audiences.
Training and education
The education we all need to unravel a century's history in our
industry is immense, so we are expanding our inclusion learning
and development work.
"Effectuating inclusion for any identity group, particularly those who've been historically marginalized and ignored, requires a restructuring of systems that were, in many cases, designed to perpetuate inequality. We must be intentional in our efforts to be better and understand that social impact work is quickly becoming an expected and essential element of doing business. Failing to understand the nuances of identity and experiences is simply not an option for any business that intends to engage with diverse employees and consumers," Dennis Williams, SVP, Corporate Social Responsibility, WarnerMedia told the Blade.
"Not only do we get to work on this, but we get to work on this at scale. We are a missionary team of nearly 30,000 team members… inspired, passionate and, of course, with the potential to do far more. And that is a good thing given there is so much more to do. These were important steps towards making WarnerMedia more equitable and inclusive. And yet we all acknowledge that the bulk of the work is still in front of us," said Jason Kilar, CEO at WarnerMedia.
What if you
don't know how to have tough
conversations?

Jim Cummings EVP, Chief Human Resources Officer
"But just because there's a willingness to talk about systemic issues like racism doesn't mean
that everyone can do it easily, or comfortably or constructively. It can be really daunting to have conversations with Black colleagues about race when you are white. Or conversations about the experiences women have when you're male, or the LGBTQ+ experience if you're straight.
Real inclusivity, real diversity means everyone. So we asked the Equity and Inclusion team to create an expert-led program that not only gives people the tools and language to have those conversations, but also a space in which to be clumsy, to ask difficult questions," Jim Cummings the EVP, Chief Human Resources Officer noted in the report.
One WarnerMedia source told the Blade that even having these conversations and a report laying out the type of ambitious plan for real equity and inclusiveness for the company's employees is a solid goal- but there needs to be follow though and meaningful dialogue.
Fox host says no link between Club Q shooting & hate speech
Carlson pushes back on those who called out the link between anti-LGBTQ rhetoric and anti-LGBTQ violence like Saturday's attack in Club Q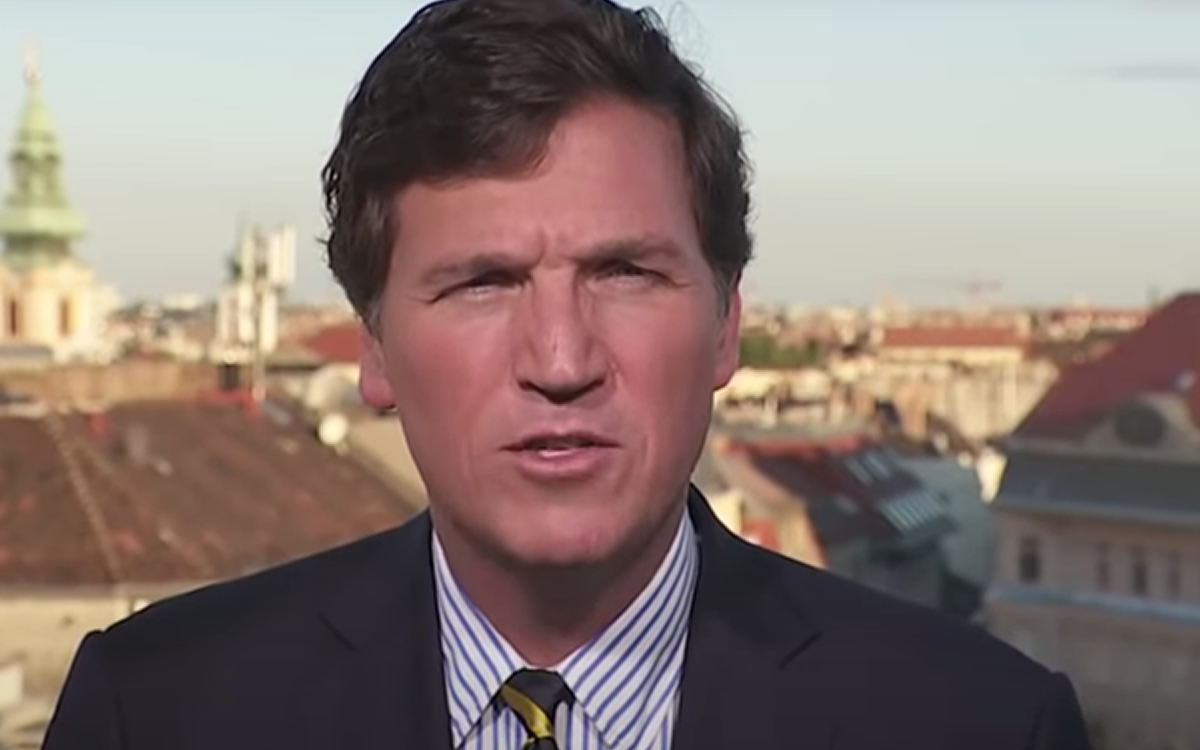 WASHINGTON – Shortly after five people were murdered and dozens injured over the weekend when a gunman opened fire in a Colorado Springs LGBTQ nightclub, Fox News host Tucker Carlson defended his and his allies escalating use of incendiary anti-LGBTQ rhetoric.
During his show on Monday night, Carlson inveighed against individuals and groups that responded to the tragedy by pointing out the link between acts of violence motivated by hate and the spread of inflammatory lies about LGBTQ people, often by public figures on the right.
"These horrifying murders in Colorado over the weekend quickly became a pretext for yet more censorship of your speech," Carlson said. "You are responsible for this, they told you, because you said the wrong thing."
Carlson then accused the groups and individuals that he said were calling for "censorship" — in this case, the LGBTQ community and its allies — of engaging in, perpetuating, or suborning the "genital mutilation" and sexual abuse and exploitation of children.
"This is exactly the kind of false and inflammatory rhetoric that willfully misinforms the public and encourages violence," responded GLAAD, a nonprofit that fights the spread of defamatory anti-LGBTQ rhetoric in media and entertainment.
Carlson's statements during the segment were irresponsible, absurd, and cruel, containing lies that are pathetic, dangerous, and a threat to public safety, GLAAD said, in a statement shared with the Washington Blade. "This program, hosts and pandering guests are part of the problem and they just don't care," the group added. "Viewers and Fox News should."
The expectation should be that in the aftermath of a tragedy like the shooting at Colorado Springs' Club Q, media figures would focus on the actual victims and the local communities that were impacted rather than doubling down on dangerous misinformation and hate as Carlson did, Media Matters LGBTQ Program Director Ari Drennen told the Blade by phone on Tuesday.
Media Matters, which tracks and monitors extremism and hate spread by right-wing news outlets and on social media, has documented Carlson's extensive history of propagating malicious lies about LGBTQ people while simultaneously casting himself, his viewers, and his supporters as the truly aggrieved; or the "real" victims.
After his show aired on Monday night, other critics were quick to point out Carlson's history of attacking the LGBTQ community and its allies on his program, which is also chronicled in GLAAD's Accountability Project.
Just stop it, @TuckerCarlson. You know exactly why, and you've more than contributed to the problem. Stop spewing the nightly hateful and dishonest rhetoric (that you yourself argued legally can't be taken as truth), and then pretending you have no idea why these things happen. https://t.co/0MFeZqEzNr

— Spencer Davidson (@SDavidsonWKTV) November 22, 2022
Drennen said another manipulative tactic on display during Monday's segment was Carlson's seamless transitioning between and among different unrelated topics. The host began by denouncing the violence encountered by patrons on Saturday at the LGBTQ nightclub before switching to the medical interventions administered to trans youth and then addressing matters concerning child sexual exploitation and abuse.
The intended effect of this sleight of hand was to make these topics seem related, when of course they are not, Drennen said. Thus, Carlson has laid the groundwork to defend his and his ideological allies' attacks on LGBTQ people, having framed them as active participants in or complicit observers of crimes against children.
GLAAD and Media Matters dispel the dangerous anti-LGBTQ lies from Carlson's show
While Carlson did take the opportunity to go after President Joe Biden during the 15-minute segment about Saturday's shooting, he spent significantly less time on his argument that the president had opportunistically exploited the tragedy to call for a renewal of the federal assault weapons ban.
Instead, Carlson sought to deny the link between anti-LGBTQ language and anti-LGBTQ violence before doubling down on some of his most virulent lies and attacks against the community.
On Sunday, GLAAD President Sarah Kate Ellis responded to the Colorado Springs shooting with a statement on the well established relationship between acts of violence and inflammatory rhetoric. On his program the following day, Carlson said that Ellis had "declared that because of Saturday's shooting, you need to shut up while activist doctors mutilate children."
Also in Carlson's crosshairs was Boston Children's Hospital, which the host accused of "performing double mastectomies on children for no medical reason at all," adding, "There is no scientific justification for sexually mutilating kids. They are not doing it for a scientifically defensible reason."
As GLAAD noted in its statement Tuesday to the Blade, in reality, health interventions for trans minors as performed in U.S. hospitals follow the guidance of every mainstream American and overseas biomedical organization with relevant clinical knowledge and experience, including the Endocrine Society, the American Medical Association, the American Psychological Association, and the American Academy of Pediatrics.
Recommendations governing care for trans youth that are provided by these groups are backed by rigorous research. For example, the Endocrine Society's Clinical Practice Guidelines for Gender Dysphoria/Gender Incongruence contain more than 260 scientific studies.
None of the healthcare practitioners engaged in this evidence based care share "the grotesque fixation on children's body parts this [Carlson's] program continues to obsess over," GLAAD told the Blade.
"But it's not just the sexual mutilation of children in hospitals," Carlson said during the segment. "This is part of a larger trend and the trend is this: adults crossing the line, and it has always been a bright line into deep involvement with the sexuality of children.
The lone example Carlson cited as evidence was a controversial ad from Balenciaga that ran on Instagram and was subsequently removed. Drennen told the Blade that the media personality's aim was to perpetuate the idea that "the sexualization of children" is "part of a broader cultural force" despite the absence of any connection between LGBTQ people and the sexual abuse and exploitation of children.
"It can be true that the ad is in poor taste," Drennen said, but the onus isn't on queer people to police the luxury French fashion house's "weird ad buy." Nevertheless, she added, Carlson "wanted the take-away from viewers to be that something sinister is going on," ergo his inclusion of the topic in a segment about a facially unrelated matter: the massacre of LGBTQ people in a nightclub.
GLAAD's email to the Blade also noted that "experts in child abuse say smearing people with "groomer" rhetoric undermines the understanding of how predators abuse children." When the lie that LGBTQ people are likelier to abuse minors is circulated online, apart from the impact of that rhetoric on the LGBTQ community, it makes helping survivors more difficult, advocates say.
"It feels like child sex abuse prevention is being hijacked by people to fit an agenda that has absolutely nothing to do with preventing child sexual abuse," Jenny Coleman, director of Stop It Now!, a nonprofit working to stop the sexual abuse of children, told USA Today.
Ample evidence of link between hateful rhetoric and acts of violence
Following the tragedy over the weekend, the Human Rights Campaign (HRC) pointed out that "Nearly 1 in 5 of any type of hate crime is now motivated by anti-LGBTQ+ bias and reports of violence and intimidation against LGBTQ+ people have been making news across the country."
America's largest LGBTQ organization cited, as examples, incidents in which, "White nationalists targeted a Pride event in Idaho; Proud Boys crashed Drag Queen story hour at a local library in California to shout homophobic and transphobic slurs; and Boston Children's Hospital's patients and providers have found themselves the targets of multiple violent threats following a campaign of disinformation on Twitter."
According to the FBI, there have been dozens of bomb threats against Boston Children's, which has been targeted with "a sustained harassment campaign based on dissemination of information online" about health treatments for trans minors, Rachael Rollins, the U.S. attorney for Massachusetts, said.
All-ages LGBTQ events like family-friendly drag shows and drag queen story hours have also increasingly suffered campaigns of violent intimidation and harassment by far-right extremists, who are driven by online misinformation and disinformation accusing those involved in such events of sexualizing and "grooming" children.
Far-right YouTuber and former video journalist for Vice and Fusion TV, Tim Pool, implied the massacre at Club Q was justified or at least that it can be explained because the nightclub had an all-ages drag show planned for the following day.
"We shouldn't tolerate pedophiles grooming kids," he wrote on Twitter, where he is followed by more than a million users. "Club Q had a grooming event. How do [sic] prevent the violence and stop the grooming?"
The evidence is not just anecdotal. According to the Brookings Institution, a social science research think tank, "A range of research suggests the incendiary rhetoric of political leaders can make political violence more likely, gives violence direction, complicates the law enforcement response, and increases fear in vulnerable communities."
In the same statement addressing the Club Q attack, HRC explained the rise of hate and hate-motivated violence against LGBTQ people. "The highest known single-year total of fatal deaths of transgender and gender non-conforming people was in 2021, when at least 57 trans & gender non-conforming people were violently killed," the group wrote.
Clip from Nov. 21 episode of Tucker Carlson Tonight