Iowa Republican; felony charges for teachers over 'obscene' books
Sen. Brad Zaun said he supported charging teachers who allow students to read "obscene" books, including LGBTQ+ themed books, with felonies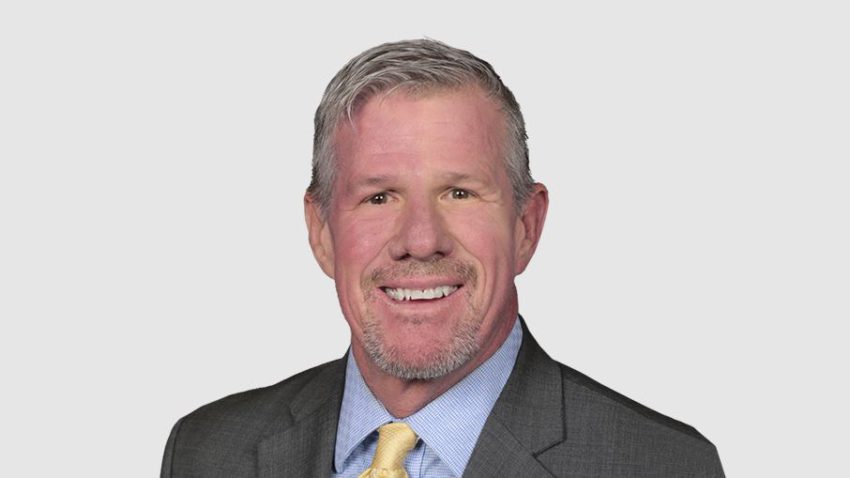 JOHNSTON, Ia. — During a Johnston Community School District committee meeting last month, Republican Iowa state Sen. Brad Zaun said he supported charging teachers who allow students to read "obscene" books, including LGBTQ+ themed books, with felonies.
At the initial reconsideration committee meeting on November 10, Zaun said he believed books about exploring identities and sexualities are inappropriate for students, reports the Iowa Starting Line. He added that he would work hard to create legislation to charge teachers with felonies if they allowed students to read such books.
"My warning to all the teachers and the administrators is you're going to be in jail," he said. "Because this is distributing pornography. And I will work my tail end off and it will become law."
Zaun, who is president of the state Senate Judiciary Committee, added: "I would have to say I'm sick to my stomach that it's going to take another meeting. In the meantime, this garbage curriculum or books are being taught to our kids. And I can assure you that I will be working on this legislation next year in regards to enhancing the penalties."
According to the Starting Line, Republican Iowa state Sen. Jake Chapman, president of the Iowa Senate, made similar comments at the second meeting on November 18.
"I can tell you, if this material was in my school, I'd be going to law enforcement. I would be asking for a criminal investigation. I would be asking for every single teacher who disseminated that information to be held criminally responsible," said Chapman. "If we need to, as the state of Iowa, provide deeper clarity when it comes to that and enhance those penalties, I will do that."
The books in question during the meetings were "The Absolutely True Diary of a Part-Time Indian" by Sherman Alexei and "The Hate U Give" by Angie Thomas, according to the publication.
Alexei's novel deals with a Native teenage boy living in poverty but attending a wealthy, mostly white high school.
Thomas' book deals with a similar theme, as a teenage Black girl balances life living in a poor neighborhood but attending a private school. She witnesses a childhood friend killed by a police officer in the story.
The young adult books received praise on Goodreads, both receiving over four-star ratings.
Iowa law states that serious literature, accredited schools and public libraries are exempted from obscenity laws.
According to the Starting Line, two parents complained about the mentions of sex, race and the way society responds to race. However, the committee recommended that the books stay on the shelves.
The news comes as Republicans nationwide continue to push to ban books dealing with race, sexuality and gender identity. The Blade reported Wednesday that the American Library Association (ALA) has documented 155 separate incidents of efforts to remove or ban books that document LGBTQ+ or Black experiences.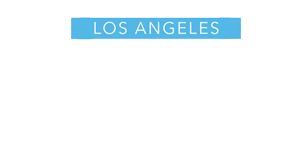 Iowa State Appeal Board settles lawsuits by anti-LGBTQ religious groups
The Christian groups claimed the university had violated their constitutional rights to free speech and the free exercise of religion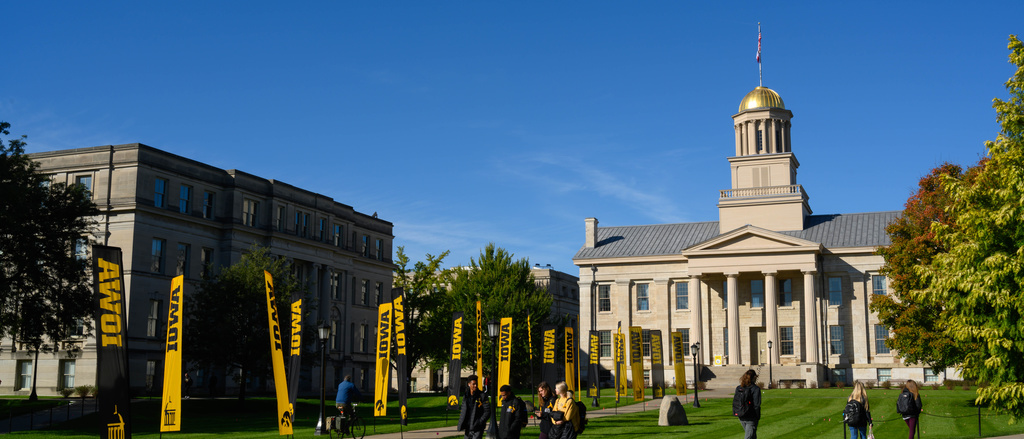 DES MOINES – The Iowa State Appeal Board, made up of Iowa state Treasurer Michael Fitzgerald, Auditor Rob Sand and Department of Management Director Kraig Paulsen, approved disbursing nearly $2 million in state funds to settle two Federal lawsuits brought against the University of Iowa in 2017 after a religious group denied an openly gay student a leadership role. 
According to the Associated Press in a U.S. News article Monday, lawyers for the student group Business Leaders in Christ were awarded $1.37 million in fees and costs for litigating their case. A second student group, Intervarsity Christian Fellowship, won their federal court case and will be paid $20,000 in damages and about $513,000 in attorney fees.
The groups claimed the university had violated their constitutional rights to free speech and the free exercise of religion.
The monetary amounts were negotiated between the university and the plaintiffs in both cases and approved by a federal judge. Monday's approval by the State Appeal Board authorizes the state to make the payments the AP reported.
In March of this past Spring, the 8th U.S. Circuit Court of Appeals ruled in favor of Business Leaders in Christ after the University of Iowa had ordered group was dismantled in 2017 after claiming the student group violated its Human Rights Policy.
As reported by The Daily Iowan, Marcus Miller, a UI sophomore at the time, filed a discrimination complaint against the Business Leaders in Christ after the group  revoked a leadership position from Miller upon finding out his sexual orientation.
A new law that requires state universities and community colleges to adopt policies that prohibit them from denying benefits to a student organization based on the viewpoint of the group was implemented in 2019.
"In addition, a public institution of higher education shall not deny any benefit or privilege to a student organization based on the student organization's requirement that the leaders of the student organization agree to and support the student organization's beliefs, as those beliefs are interpreted and applied by the organization, and to further the student organization's mission," the law reads.
Trans student banned after he's been using boys bathroom for a year
"I have every right to be treated the same as every other male student in there"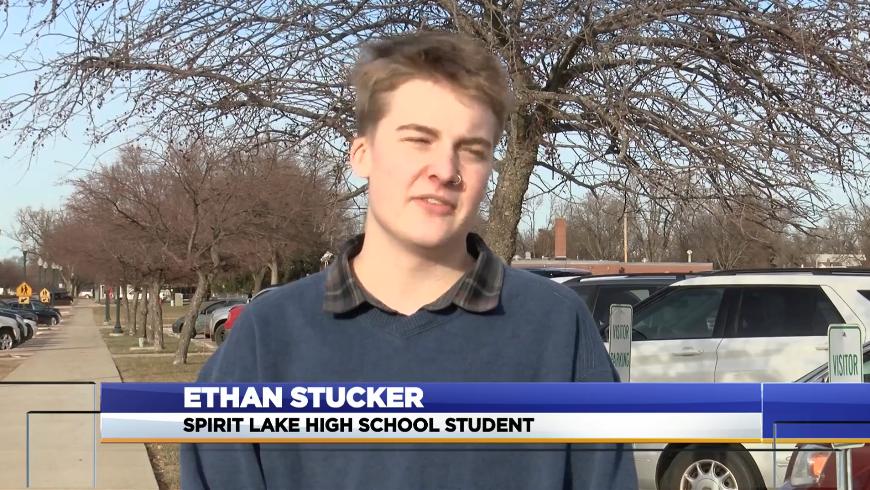 SPIRIT LAKE, Ia. – A sixteen-year-old Trans teen was abruptly banned from using the boy's restrooms at Spirit Lake High School this week after he used them for three previous semesters without issues or controversy. Ethan Stucker said that several faculty members informed him that he was now required to use the unisex bathroom that's located in the teachers' lounge or face consequences.
Speaking with reporter Dillon Adams from ABC News affiliate KCAU TV 9 in Sioux City, Stucker said "So after school, I went down to the office and the guidance counselors told me that if I continue to use the male restroom that I will have to speak to the principal and will be disciplined for that." The teen who identifies as a Trans male said that he argued this new mandate by school officials violates both the 2007 Iowa Civil Rights Act and Iowa Department of Education guidelines.
Also speaking to KCAU, Stucker's mother, Jennifer Larson told the station; "They told me that there was no concern on safety, but it was rather a student's feelings of maybe being uncomfortable in the bathroom with transgender students."
Larson, said new mandate came without explanation an prior notification;
"I was not aware that there was any issue prior to them calling Ethan," Larson said. "And after the fact Ethan called me from school and he was crying and very upset."
A spokesperson for Dr. David Smith, the Superintendent of the Spirit Lake Community School District, declined comment instead referring to the following public media statement:
"We are investigating the current regulations and are sensitive to both sides of the issue. We have and continue to provide multiple restroom facilities attempting to accommodate both positions on the issue so all our students feel emotionally and physically safe."
According to KCAU, the high school's Principal Casey O'Rourke provided the following statement;
"We are aware of the request and are meeting to accommodate the matter. We do not see this as an issue as we are very sensitive to transgender issues."
Stucker's mother however, tells KCAU that she sees this as more than a transgender issue;
"It's ostracizing those students and making them feel separate from everyone else and I don't get how, the school is all about bringing us together and being one with the community and a one school equality thing and this does not fall in line with what they claim they want to do," Larson said.
In addition to starting an online petition, which garnered 700 plus signatures as of Tuesday, Stucker is also refusing to comply with the new restriction; "[…] I don't plan to," he said. "Because I have every right to be treated the same as every other male student in there."
"It really is important because there's a lot of especially younger trans kids in the school who really need a safe place to grow up and the school isn't providing that right now," said Stucker.