Trans mayor for a small city elected in majority-Muslim Bangladesh
Ritu is the first mayor in Bangladesh who is "third gender", the official designation for transgender people in the Muslim-majority country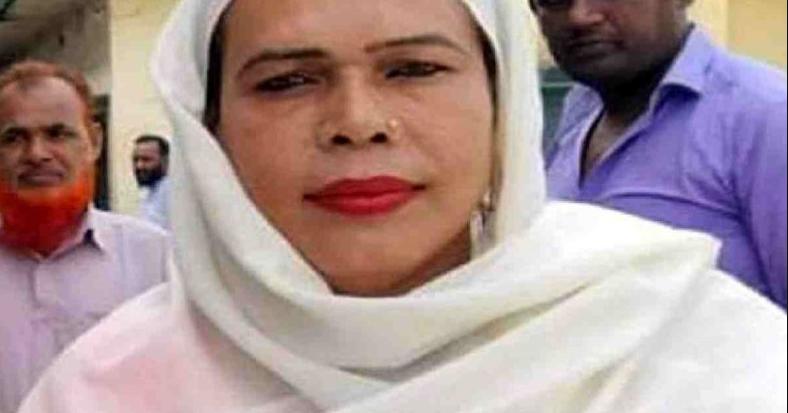 TRILOCHANPUR, Kaliganj upazila, Jhenaidah, Bangladesh – A 45-year-old Transgender independent candidate beat a political rival late last month becoming the first elected first Trans mayor in this majority-Muslim, South-Central Asian nation.
Nazrul Islam Ritu garnered 9,569 votes against the Awami League-backed candidate, Nazrul Islam Sana who received 4,517 votes. Speaking with a reporter from Al Jazeera, Ritu said her victory showed growing acceptance of the "Hijra" community, an umbrella term for those born male but do not refer to themselves as either a man or woman.
"The victory means they really love me and they have embraced me as their own," she added. "I will dedicate my life to public service."
This nation of around 164.7 million people has a Trans population estimated to be approximately 1.5 million or less, a significant majority who are forced to live by begging or working in the sex trade, often faced daily with threats of violence and anti-Trans discrimination.
Transgender men are often times more at risk than their female counterparts.
In October 2017 Human Rights Watch interviewed six transgender men living in different parts of Bangladesh. All of them spoke of bullying at school, barriers to employment, difficulty accessing health care, as well as harassment and verbal abuse in both public and private spaces.
On top of these difficulties, they feared for their safety amid a climate of impunity for attacks on minorities by religious extremists and feared that, if they were targeted, authorities would deny that they were targeted because of their gender identity rather than come forcefully to their defense.
Interviewees also highlighted the difficulties that arise because their gender identity does not match the gender listed on diplomas, passports, or other legal documents, including their ability to get jobs and to travel.
There has been some progress as the country's growing tolerance for the rights of sexual minorities has seen a raft of new laws under Prime Minister Sheikh Hasina.
In 2013, transgender people were officially identified as a separate gender and, in 2018, they were allowed to use "third gender" when registering to vote. In November of 2020, Bangladesh's first religious school for transgender people opened.
According to the BBC, more than 150 students will study Islamic and vocational subjects free of charge at the privately-funded seminary, or 'madrassa', in the country's capital city of Dhaka.
This past June, the country's government declared a tax rebate for companies hiring transgender people to boost the government's social inclusion efforts, Al Jazeera reported.
"I propose to enact special tax incentives with a view to providing employment and ensuring rise in living standards and social and economic integration of the members of the third gender," Finance Minister AHM Mustafa Kamal announced as he unveiled the national budget for the 2021-22 financial year.
Speaking to reporters after her election, Mayor Ritu said that one of her main goals of is to "eradicate corruption and uproot the drug menace" in her town of 40,000 people.
Bangladesh judge convicts six men of murdering activist, USAID employee
Xulhaz Mannan hacked to death in 2016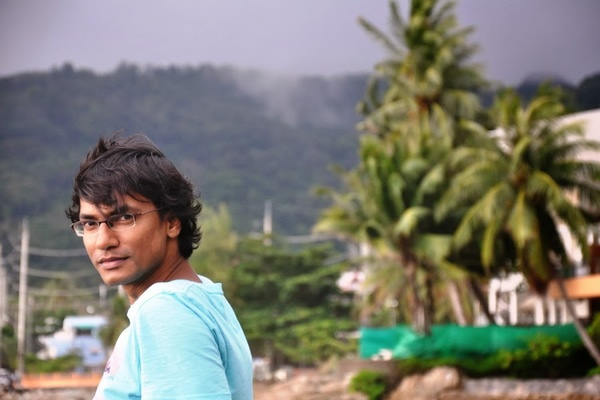 DHAKA, Bangladesh — A judge in Bangladesh on Tuesday found six men guilty of the murder of an LGBTQ activist and U.S. Agency for International Development employee.
The Daily Star, a Bangladeshi newspaper, reported Judge Md Majibur Rahman of the Anti-Terrorism Special Tribunal of Dhaka in the country's capital sentenced the six men to death for the murder of Xulhaz Mannan and Mahbub Rabbi Tonoy, a fellow LGBTQ activist.
Mannan and Tonoy were hacked to death inside Mannan's Dhaka apartment on April 25, 2016.
Mannan was the co-founder and publisher of Roopbaan, the country's first LGBTQ magazine. Mannan also worked for the U.S. Embassy in Dhaka for eight years before joining USAID in September 2015.
Ansar al-Islam, the Bangladeshi branch of al-Qaida, claimed responsibility for the murders.
The Daily Star reported the six men who the judge convicted are members of Ansar al-Islam.
Two of the six convicted men remain at-large. The judge acquitted two other men who had been charged.
"On April 25, 2016, our hearts were broken when we learned of the brutal murder of our friend and colleague Xulhaz Mannan, a native of Bangladesh and beloved locally-employed member of USAID's mission in Dhaka," said USAID Administrator Samantha Power in a statement she released on Tuesday. "Xulhaz was a vibrant, selfless, and loving person, a fierce champion of human rights, and a courageous advocate for equality, pluralism, and inclusion for all people — including ethnic, religious, gender and sexual minorities."
Power said Mannan "was targeted and killed for his activism and dedication."
"He exemplified the best of Bangladesh — and USAID feels privileged that he was part of our team," stressed Power. "Each year, USAID honors his legacy through the Xulhaz Mannan Inclusive Development Award, which recognizes a staff member who carries Xulhaz's spirit of inclusion in our programs and policies."
"Today, a Dhaka court handed down a guilty verdict to six perpetrators of Xulhaz's murder," added Power. "We at USAID remain committed to Xulhaz's memory as we continue to advocate for the dignity and human rights of people around the world."