Black Trans woman shot in Oakland, 50th violent death of this year
Black and Latinx transgender women make up the majority of the victims- "The people who kill them feel that they're not worthy"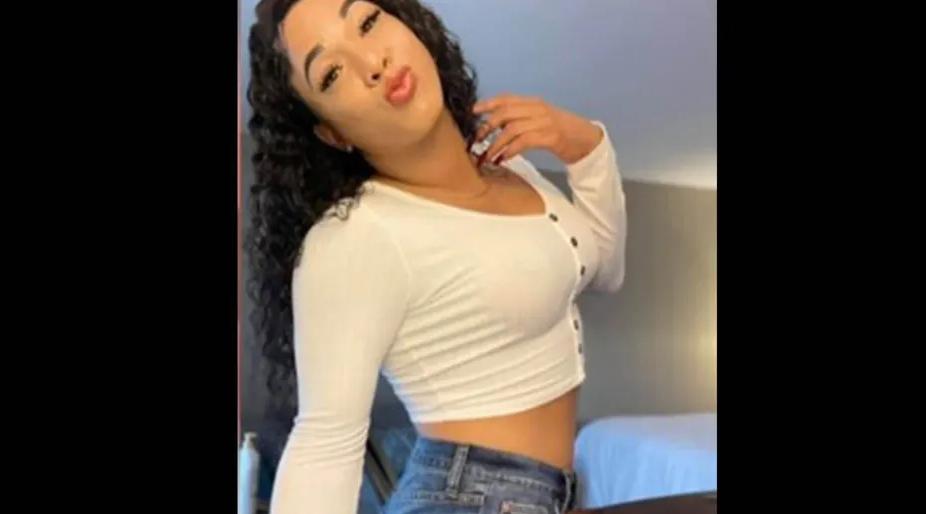 OAKLAND – Police units responding to reports of a shooting on Castro Street in West Oakland early this past Saturday morning Dec. 4, 2021, found Nikai David, a 33-year-old Black transgender woman, suffering from gunshot wound to the head. She died at the scene.
Her death is at least the 50th violent killing of a transgender or gender non-conforming person in 2021 according to the Human Rights Campaign.
The shooting marks Oakland's 129th homicide so far this year. At this time, the Oakland Police investigators said there is no evidence of a hate crime. Anyone with information about David's case is asked to call the Oakland Police Department's Homicide Section at 510-238-3821 or the department's tip line at 510-238-7950.
Speaking with local Oakland media outlet, KTVU Fox 2, Joe Hawkins, co-founder and CEO of Oakland LGBTQ Community Center, said transgender homicides are on the rise. "In general, people are ready to attack transgender people, just because they're transgender," he said.
Reflecting on the disturbing trend of violent crime this year against Trans people, Hawkins said Black and Latinx transgender women make up the majority of the victims. He said discrimination in housing and employment are factors putting their lives at risk.
"The people who kill them feel that they're not worthy. Who's gonna care," said Hawkins, "Black transgender people deserve and need the support that they have not been given."
Nikai David, a model and aspiring social media influencer who dreamed of opening her own clothing boutique was well-known at the Oakland LGBTQ Community Center and they are planning to honor her life. For more information on the memorial, follow their Facebook page. Ashlee Banks, a friend of David, remembered her as being "really sweet. She was a happy, fun person." Banks said she was "really devastated" to find out about David's death.
"Every time we step out the door, we are at risk, of never returning home again. Sometimes we don't even have to leave the house; there is no safe space for transgender people in America. We live in a different world that most couldn't comprehend. 
I'm devastated by this news; this young lady deserves to model like she wanted to. She deserves all the good life has to offer. But here we are again, grieving another young Black trans woman murdered," Ebony Harper, the Executive Director of Sacramento-based California TRANscends told the Blade Tuesday.
"To go through all the crap that we have to endure in this society and then be murdered hits me right in the heart. We are strange fruit. The 2012 murder of Brandy Martell is replaying in my mind and how they were debating if it was a hate crime. Here we are almost ten years later, and they are still discussing whether it was a damn hate crime? We won't stop until our babies can walk, talk, and have relationships divinely trans. Justice for Nikai David and praying for the hearts of her family and friends," Harper added.
"Learning about Nikai David's death is disheartening and alarming. In the year that we've marked as the deadliest year on record for our community, we continue to see a frightening rate of fatal violence against transgender and gender non-conforming people. We must all continue to demand that the violence cease. David was a young person with so much life ahead of her. For her future to have been violently taken away from her serves as a reminder that we remain with so much work ahead of us to ensure a safe and loving world for all," Tori Cooper, HRC Director of Community Engagement for the Transgender Justice Initiative said in a statement.
Black & Trans people more often searched during police stops in California
Officers used force against people perceived as Black at 2.6 times the rate of individuals perceived as White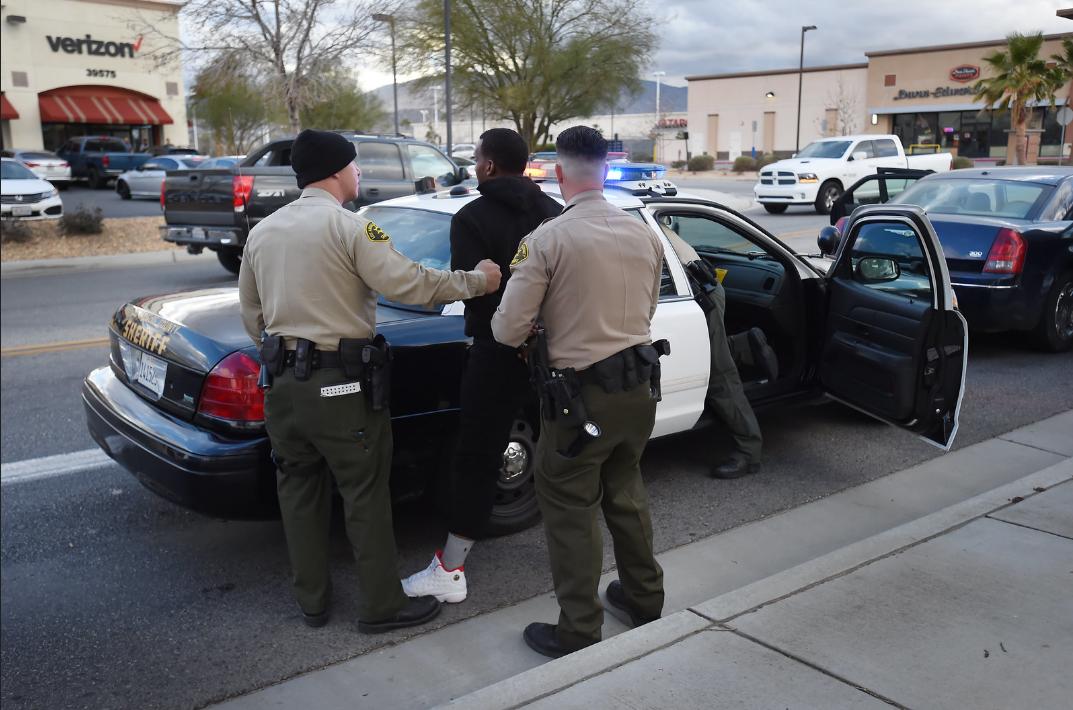 SACRAMENTO – Newly data released in the fifth annual California Racial and Identity Profiling Advisory Board report last Friday, revealed that traffic and pedestrian stops by law enforcement agencies dropped significantly in 2020 compared to the year before.
However, the data collection effort found that Black or transgender people were still more likely to be searched than white or cisgender people by California police officers.
California Racial and Identity Profiling Advisory Board report: People perceived as Black were searched at 2.4 times the rate of people perceived as White
The Advisory Board collected, examined, and collated data from 18 law enforcement agencies, including the 15 largest agencies in the state on approximately 2.9 million vehicle and pedestrian stops.
The state's largest law enforcement agencies, including the California Highway Patrol, provided data for the report. But CHP's data was not included in the section of the report analyzing stops based on gender identity due to a reporting error.
The data includes how law enforcement officers perceive an individual's race or gender, even if it's different than how the person identifies, because the officer's perception is what drives bias. This was especially noted in data regarding those people perceived to be transgender women which were 2.5 times more likely to be searched than women who appear to be cisgender.
"This fifth annual report from the Racial and Identity Profiling Advisory Board provides important analysis of police stops, use of force, and the differential experiences with law enforcement of California's diverse communities," said Steven Raphael, Co-Chair of the Board and Professor of Public Policy at UC Berkeley.
"The data collection effort has been building towards and will soon achieve universal reporting of stops, uses of force, and civilian complaints from all law enforcement agencies in the state, setting a new national standard for transparency. The analysis in this year's report breaks new ground on the experiences with law enforcement of those with mental and physical disabilities, the experiences of members of the LGBTQ+ community, in addition to the detailed analysis of stop outcomes by race, ethnicity, and gender contained in past reports," Raphael pointed out.
"The data in this and future reports is critical to fostering dialogue between California residents and law enforcement and will also inform policy devoted to ensuring fair and bias-free policing practices. I am grateful for the tireless work of the DOJ legal and research staff as well as for the efforts and dedication of fellow board members and members of the public who participate in our meetings throughout the year," he added.
All law enforcement agencies in California are required to commence reporting the data in 2023. The board's work informs agencies, the state's police office training board and state lawmakers as they change policies and seek to decrease racial disparities and bias in policing.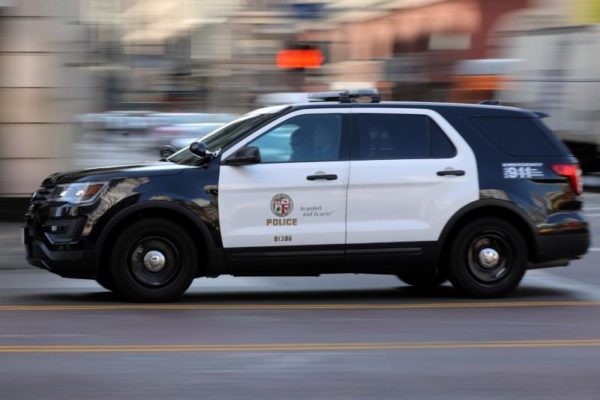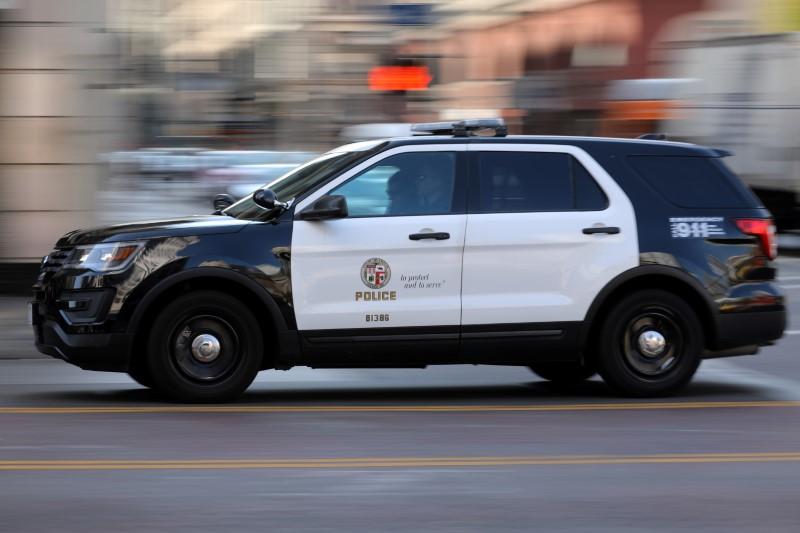 "The data in this report will be used by our profession to evaluate our practices as we continue to strive for police services that are aligned with our communities' expectations of service," said Chief David Swing, Co-Chair of the Board and Past-President of the California Police Chiefs Association.
"Our goal is that information in this report will result in collaborative conversations that strengthen partnerships and relationships with the communities we serve. Thank you to my colleagues on the Board and the staff of the Department of Justice for your contributions and commitment to enhancing policing in California."
In a review of the data disclosed by the Advisory Board included:
Number of Stops: In 2020, 18 law enforcement agencies, including the 15 largest agencies in California, collected data on approximately 2.9 million vehicle and pedestrian stops. This represents a 26.5% reduction in comparison to the number of stops reported in 2019, most likely as a result of COVID-19.
Search Rates: People who were perceived as Black were searched at 2.4 times the rate of people perceived as White. Overall, officers searched 18,777 more people perceived as Black than those perceived as White. In addition, transgender women were searched at 2.5 times the rate of individuals perceived to be cisgender women.
Result of Stop: At the conclusion of a stop, officers must report the outcome, e.g., no action taken, warning or citation given, or arrest. For individuals perceived as Black, officers reported "no action taken" 2.3 times as often as they did for individuals perceived as White, indicating that a higher rate of those stopped who were perceived as Black were not actually engaged in unlawful activity.
Use of Force Rates: Officers used force against people perceived as Black at 2.6 times the rate of individuals perceived as White. In addition, officers used force against individuals perceived to have a mental health disability at 5.2 times the rate of individuals perceived not to have a disability.
Traffic Violation Stops: A higher proportion of traffic violation stops of people perceived as Hispanic or Black were for non-moving or equipment violations as compared to individuals who were perceived as White. For instance, the proportion of such stops initiated for window obstruction violations was nearly 2.5 times higher for people perceived as Hispanic and 1.9 times higher for people perceived as Black as compared to people perceived as White.
Population Comparison: Using data from the 2019 American Community Survey, people who were perceived as Black were overrepresented in the stop data by 10 percentage points and people perceived as White or Asian were underrepresented by three and nine percentage points, respectively, as compared to weighted residential population estimates.
Of all the recorded stops in 2020, 40% of people were believed to be Hispanic, 16.5% Black, 31.7% white, 5.2% Asian, and 4.7% Middle Eastern or South Asian. Black people make up just 6.5% of the state's population. Officers stopped 445,000 more white people than Black people, but took action against 9,431 more Black people, according to the report.
Overall, Black people were most likely to be searched, detained, handcuffed and ordered to exit their vehicles. Officers were more likely to use force against Black and Hispanic people, the data showed. People perceived as Asian had a lower chance of having force used against them than white people.
"California is leading the charge in collecting and analyzing police stop data," said California Attorney General Rob Bonta. "To date, the state has provided the public with an in-depth look into nearly 9 million police stops. This information is critical and these annual reports continue to provide a blueprint for strengthening policing that is grounded in the data and the facts. I'm grateful to the RIPA Board and all the staff at the California Department of Justice for making this latest report possible. As a legislator, I was proud to co-author the bill that led to this effort and, now as Attorney General, I am committed to carrying that work forward."
The 18 law enforcement agencies that reported 2020 RIPA data, which include three early reporting agencies, were the Bakersfield Police Department, California Highway Patrol, Davis Police Department, Fresno Police Department, Long Beach Police Department, Los Angeles County Sheriff's Department, Los Angeles Police Department, Los Angeles Unified School District Police Department, Oakland Police Department, Orange County Sheriff's Department, Riverside County Sheriff's Department, Sacramento County Sheriff's Department, Sacramento Police Department, San Bernardino County Sheriff's Department, San Diego County Sheriff's Department, San Diego Police Department, San Francisco Police Department, and San Jose Police Department.
For more on the RIPA data, members of the public are encouraged to review the online RIPA data dashboards available on OpenJustice. The dashboards provide a unique look at the data and will be updated with the new data to help increase public access to information on the millions of stops and searches conducted across California in 2020.
History-making Trans 'Jeopardy!' contestant robbed at gunpoint
Schneider has racked up 25 wins and has earned $918,000 for her efforts, which is also the most money a woman has ever won on the show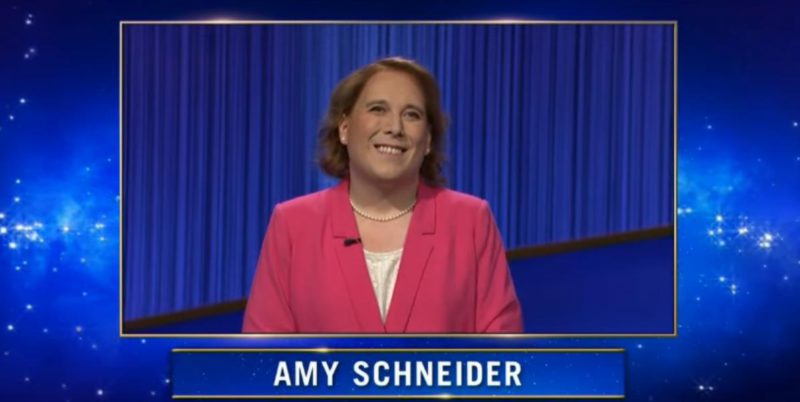 OAKLAND – "Jeopardy!" champion Amy Schneider, who became the first trans contestant to qualify for the Tournament of Champions in November, was robbed at gunpoint over the New Year's weekend in her home city of Oakland.
Schneider, the show's highest-earning woman, took to Twitter on Monday to tell her over 55,000 followers that she was OK after being robbed.
"Hi all! So, first off: I'm fine. But I got robbed yesterday, lost my ID, credit cards, and phone," she said. "I then couldn't really sleep last night, and have been dragging myself around all day trying to replace everything."
According to the Associated Press, Oakland police said they are investigating the armed robbery that occurred on Sunday afternoon. No arrests have been made.
The robbery took place just days after Schneider won her 21st consecutive game, surpassing Julia Collins as the most winning woman in the show's history.
To date, Schneider has racked up 25 wins and has earned $918,000 for her efforts, which is also the most money a woman has ever won on the show.
In an email statement to NBC News, a "Jeopardy!" spokesperson said, "We were deeply saddened to hear about this incident, and we reached out to Amy privately to offer our help in any capacity."
Schneider, an engineering manager from Oakland, has been an inspiration to many during her historic run on the show.
"Seeing trans people anywhere in society that you haven't seen them before is so valuable for the kids right now that are seeing it," she told ABC affiliate KGO-TV in November, adding: "I'm so grateful that I am giving some nerdy little trans kid somewhere the realization that this is something they could do, too."

Newsom declared a state of emergency in 20 California counties
The Office of Emergency Services is warning that while there is currently a break in the severe weather, more storms are expected next week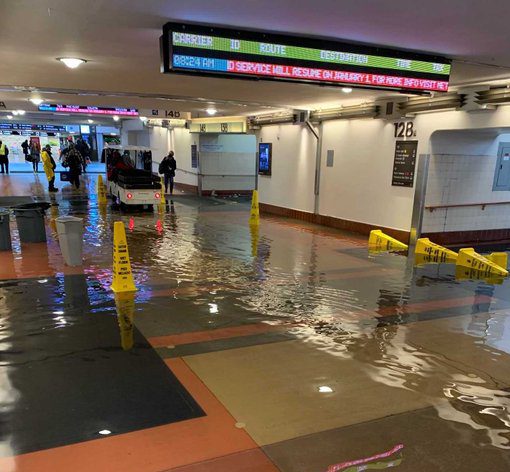 SACRAMENTO – California Governor Gavin Newsom has declared a state of emergency in 20 California counties including Los Angeles as winter storms continued to pound the state with record snow and rainfall that has knocked out power, shut down major roads and freeways, and caused debris flows, among other hazards.
The emergency proclamation supports response and recovery efforts, including expanding access to state resources for counties under the California Disaster Assistance Act to support their recovery and response efforts, directing the California Department of Transportation (Caltrans) to request immediate assistance through the Federal Highway Administration's Emergency Relief Program in order to obtain federal assistance for highway repairs or reconstruction, and easing access to unemployment benefits for those unemployed as a result of the storms.
Governor Newsom yesterday released a statement on emergency response efforts now underway across the state and provided an update on the state's actions to mitigate the impact of weather conditions. Caltrans also issued a press release urging drivers to avoid non-essential travel to the Sierra due to record snowfall.
The text of today's proclamation can be found here.
Across Los Angeles County crews continue clean-up operations. KTLA reported that travelers passing through Los Angeles Union Station Thursday were ankles-deep in water as a section of the historic station flooded amid heavy rains. The flooding in the pedestrian passageway began about 6 a.m., a Los Angeles Metro spokesman told KTLA.
By 1 p.m., L.A. Metro said the water had been cleared.
We have additional staff on scene to assist passengers. Thank you for your patience. pic.twitter.com/KpF6iF4Nhe

— LA Metro (@metrolosangeles) December 30, 2021
The Governor's Office of Emergency Services is warning that while there is currently a break in the severe weather, more storms are expected next week.
There is a break in the weather over the weekend, but another storm is expected early next week. If traveling to the snow, take time now to plan ahead and prepare for unsettled conditions/outages with this checklist 👇

More tips: https://t.co/PVMet4gss5 pic.twitter.com/AX56LwUDC6

— Cal OES (@Cal_OES) December 30, 2021
On Thursday morning, the National Weather Service's Los Angeles office released precipitation totals for L.A. and Orange counties, revealing how much rain and snow the area has received since Wednesday.
The highest rainfall total to date in the Los Angeles area is the approximately 7 inches recorded at Cogswell Dam in the San Gabriel Mountains, which is located in the Bobcat Fire burn scar.
But many other areas of the counties received several inches of rain.
More than 5 inches of precipitation as recorded in the Topanga (5.38), Woodland Hills (5.27) and Brentwood (5.10) areas over the two-day period, weather service data showed. Those were three of the top six rainfall amounts thus far.
In Ventura County — also handled by NWS's L.A. office — 5 inches of rain has been recorded at Circle X Ranch. That area is nestled in the western part of the Santa Monica Mountains, within the mountain's Recreation Area. The Santa Susana Mountain's Rocky Peak is also approaching the 5-inch mark.
Other impressive rainfall amounts were recorded throughout L.A. County, including 4.33 inches in Bel-Air, 3.96 inches in Agoura Hills, 3.82 inches in Newhall, 3.73 inches in Hawthorne, 3.71 inches in Culver City, 3.60 inches in downtown Los Angeles and 3.51 inches in Alhambra.
A number of areas in Ventura County also received at least three inches of rain over two days, among them Saticoy (3.92 inches), Oxnard (3.80 inches), Westlake Villa (3.37), Fillmore (3.13) and Camarillo (3.02 inches).
As far as snowfall totals in L.A and Ventura counties, Mountain High — at an elevation of 7,000 feet — had by far the highest two-day amount: 12 to 18 inches, according to the weather service.
Mount Baldy had the second-most snow with 8 inches. The measurement was recorded at a slightly lower elevation of 6,500 feet,
Mount Wilson and Mount Pinos (along the Ventura County border) tied for third, recording 6 inches apiece.
Snowfall totals can be found here.
Weather related rescues included 22 rescued as downpours flood Leo Carrillo State Park campsites in Malibu.