After 1,000 pages, you'll hunger for more Highsmith
Acclaimed queer novelist revealed in new tome of diaries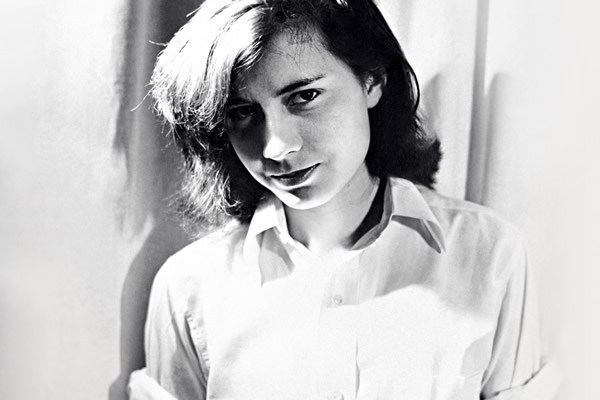 'Patricia Highsmith: Her Diaries and Notebooks: 1941-1995′
Edited by Anna Von Planta
c.2020, Liveright
$39.95/1,024 pages
"The unfortunate truth is that art sometimes thrives on unhappiness," queer novelist Patricia Highsmith, who lived from 1921 to 1995, wrote in her journals.
Fortunately, for aficionados of charming murderers, Hitchcock and queer folk on the cultural scene decades before Stonewall, this was true for Highsmith.
The creative process will always remain mysterious. Yet, in "Patricia Highsmith: Her Diaries and Notebooks: 1941-1995," brilliantly edited by Anna Von Planta, we gain insight into how Highsmith made art while living a hard-working, hard-drinking, hard-loving life. Along with gossip and fascinating glimpses of Highsmith's travels.
But fair warning: seeing how literary sausage is made isn't always pretty.
Highsmith lived an often unhappy, misanthropic life. As she got older, she came to prefer snails to people and dedicated one of her books to her cat.
Yet, Highsmith created more art than most of us could even dream of.
Over half a century, Highsmith wrote numerous short stories and 22 novels. Some of her best-known works are embedded in the cultural landscape.
Her novel "Strangers on a Train" was made into an unforgettable movie with the same name by Alfred Hitchcock. If you can sleep soundly after watching the amusement park scene in "Strangers," you're a more intrepid movie fan than I.
Her 1952 novel "The Price of Salt" (later reissued as "Carol") is one of the first novels to feature lesbian characters with a happy ending. (The characters don't die or go to prison.) In 2015, "Carol" was made into a movie by Todd Haynes.
Her Ripley novels featuring the captivating murderer Tom Ripley have also been adapted into movies.
If you're entranced by murder, you're likely a Highsmith fan. And, you're in good company. Gore Vidal called Highsmith "one of our great modernist writers." Graham Greene dubbed her "the poet of apprehension."
Sometimes an iconic writer's work stops being relatable. Not so with Highsmith.
Her novels, in which murderers routinely disguise themselves and identities shift, are more timely than ever in this age of avatars and catfishing.
A film adaptation of HIghsmith's novel "Deep Water," starring Ben Affleck and Ana de Armas, is forthcoming in 2022.
Yet, despite her popularity, during her lifetime, Highsmith hid much of her private life.
Born in Texas, she went to Barnard College and lived in Greenwich Village in New York in the 1940s. After that, she lived in Europe.
Her last home in Switzerland, her friends said, was "practically windowless." They likened it to "Hitler's bunker."
It's not surprising that Anna Von Planta has said that it took 25 years to edit Highsmith's diaries and notebooks.
At some 1,000 pages, the volume is a lot to read. Yet, after Highsmith died, 8,000 pages of diaries and notebooks were found.
Unless you're an indefatigable, insatiable scholar or fan, you wouldn't want to read Highsmith's diaries and notebooks in one sitting. It would be like eating five holiday feasts without a break. No matter how delicious, the food would be too filling, and, boring, by the fifth go-around.
These journals and notebooks are meant to be dipped into and savored morsel by morsel.
In her diary entries, Highsmith recorded the events of her life – the gossip, the sex, the drinking, the break-ups – the parties.
"Why can't I go to a resort, pick up a girl, have a whirl, and drop her?" Highsmith writes in her diary in June 1950.
Highsmith's notebook entries contained her thoughts on writing and writers. "Why writers drink: they must change their identities a million times in their writing," Highsmith writes in a August 1951 notebook entry. "This is tiring, but drinking does it automatically for them. One minute they are a king, the next a murderer, a jaded dilettante, a passionate and forsaken lover."
In her journals, Highsmith is witty, observant, bitter, narcissistic and bigoted (as, when, as she aged, she became increasingly anti-Semitic). But, she is, always, alive.
"I am ravenously hungry for a woman" she writes in her diary in 1950.
Long after reading Highsmith's last journal entry, where she writes "death's more like life, unpredictable," you'll hunger for more Highsmith.
Cunningham's 'Day' is one of the best books of the year
Characters are resilient, even hopeful, in the midst of disease, death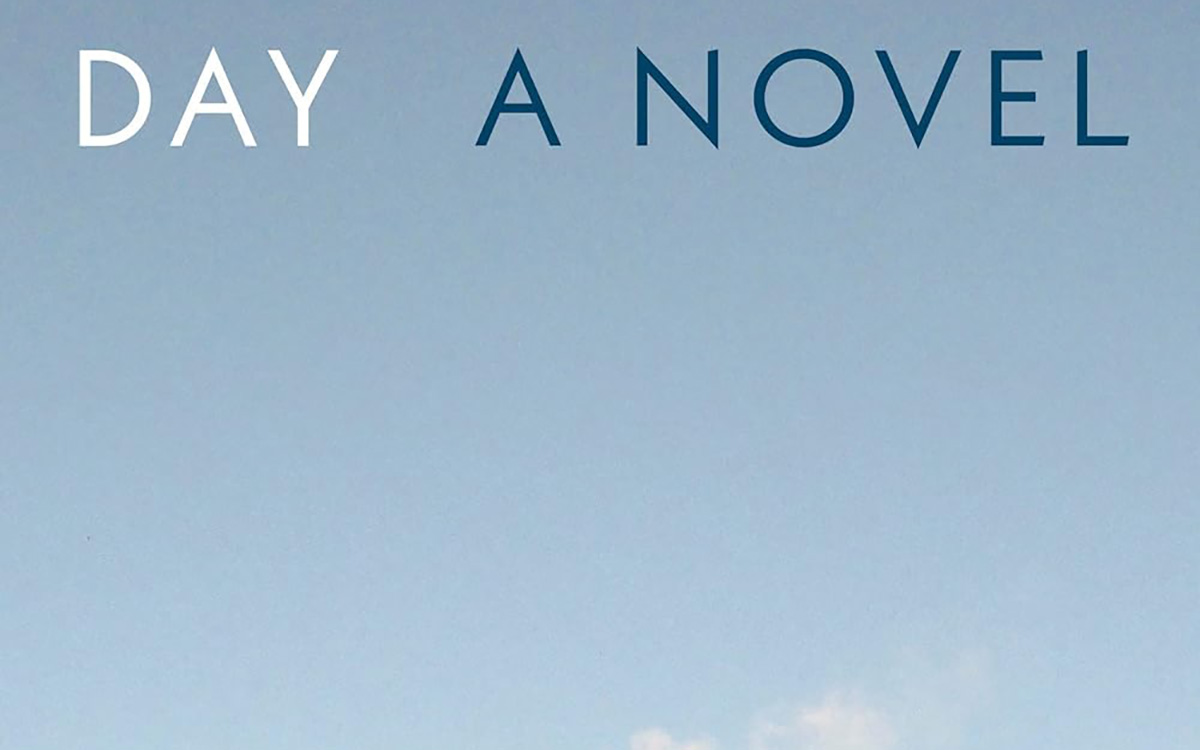 'Day'
By Michael Cunningham
c. 2023, Random House
$28/273 pages
"She always had the feeling that it was very, very dangerous to live even one day," Virginia Woolf, the groundbreaking, queer, gender-bending, feminist, novelist and essayist, writes in "Mrs. Dalloway" of Clarissa, a society woman, wife of a Parliament member and mother, who's giving a party on a June day in 1920s London.
Since the pandemic, at the height of the AIDS epidemic, during the Lavender Scare, going back to the dawn of time, who, especially if they're queer, hasn't often felt like Clarissa? Even on lovely June days.
"Day," a new novel by Michael Cunningham, his first novel since "The Snow Queen" in 2014, beautifully and eerily reflects this feeling. Its characters are fearful and fragile, yet, resilient, even hopeful, in the midst of disease and death.

Like "Mrs. Dalloway," "Day," takes place during one day – April 5. Only, the day is spread over three years.
The morning of the day is in April 2019 – before the pandemic. When no one's talking about, let alone heard of, COVID.
The afternoon of the day is in April 2020 – at the height of the pandemic. Before the COVID vaccines have been developed. When everyone (except low-income, essential workers) is locked down by themselves or with their loved ones.
The evening of the day is in April 2021 when people, wondering what to make of the "new normal," are beginning to emerge from the pandemic.
As it is in several of Cunningham's novels, the main characters of "Day," are a family (along, with a few friends and relations, who are supporting characters).
As with "Mrs. Dalloway," and with Cunningham's luminous "The Hours," in "Day," the city, New York, and the passing of time, itself, are characters.
"A man pulls up the metal shutter of his shoe repair shop," Cunningham writes in "Day," "A young woman, ponytailed, jogs past a middle-aged man who, wearing a little black dress and combat boots, is finally returning home."
Dan, his wife Isabel, and their two children — five-year-old Violet and 10-year-old Nathan — live in a brownstone in Brooklyn. Dan is a musician. He's had his struggles with cocaine and has performed in a rock band. Now, he does a lot of house husband/child care tasks as Isabel, a photo editor, works hard to keep her magazine from dying.
Isabel's charming younger gay brother lives in their attic loft. It's a New York City real estate/break up thing. Robbie, a sixth grade school teacher, has just broken up with his boyfriend. He can't afford to live on his own. He questions why, 15 years ago, he decided against going to medical school.
Dan and Isabel decide that Robbie has to move out and find a place of his own because their kids are too old to share a bedroom.
Though, "Day" references George Eliot, it's a 21st-century narrative. When Robbie, after the virus (never explicitly called COVID) enters the world, gets stuck in Iceland, he develops Wolfe, an idealized version of himself on Instagram.
You never see the word "COVID" or "pandemic" in "Day." Yet it's clear that a virus (likely COVID) has entered the characters' world. Their world, as with real life at the time, has reminders of AIDS. Rob develops a cough that's reminiscent of a symptom at the height of the AIDS epidemic.
Dan and Isabel's marriage is becoming strained. They are both in love with Robbie. Thankfully, it's not what you think! It's not a lust thing. Robbie represents something ideal to them.
Few have more evocatively channeled the sensibility and style of Woolf than Cunningham.
Woolf – her awareness that a novel about a day featuring nothing more than a woman giving a party; a man, at a street corner, taking off his hat to greet a woman he knows; or a wife trying to calm her husband, a "shell-shocked" World War I vet; can be as interesting as murder-and-battle-filled fiction – is as tightly etched in Cunningham's DNA as a pair of skinny jeans.
As a teenager in Pasadena, Calif., he devoured Virginia Woolf's novels as avidly as his friends turned on to Jimi Hendrix and Janis Joplin, Cunningham told me when I interviewed him for the Blade before the release of "The Hours," the 2002 movie of his Pulitzer Prize-winning novel of the same name.
("The Hours" was adapted into an opera with the same name in 2022.)
But Cunningham, who is married to psychotherapist Ken Corbett and Professor of the Practice in Creative Writing at Yale University, is no mere imitator of Woolf.
The alchemy of Cunningham's talent is his own. "Day" was well worth waiting almost a decade for. It's one of the best books of this or any year.
The Blade may receive commissions from qualifying purchases made via this post.