Jay Gilliam appointed to lead USAID LGBTQ initiatives
Former HRC staffer worked for agency during Obama administration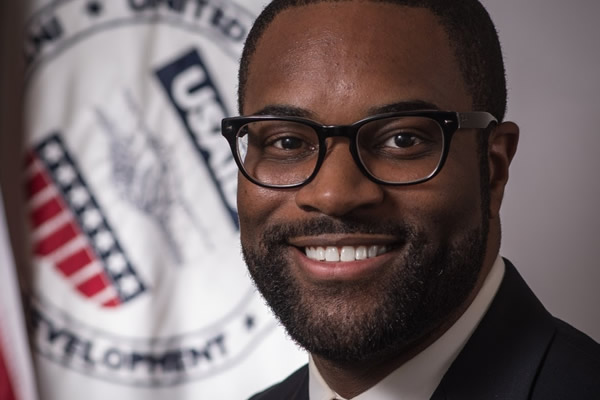 WASHINGTON — The U.S. Agency for International Development has appointed Jay Gilliam to lead its efforts to promote LGBTQ rights around the world.
Gilliam was previously the director of the Human Rights Campaign Global program.
The Texas native worked at USAID from 2012-2016. Todd Larson, a retired U.N. official who became USAID's senior LGBTQ coordinator in 2014, is among those with whom Gilliam worked.
"Both of those experiences taught me about the importance of being able to really talk about this work and amplify it and the ways to do that safely, but also the ways that it's really important for the U.S. government to be able to lead in this space," Gilliam told the Los Angeles Blade on Dec. 15 during a telephone interview.
"Being in touch with so many strong advocates and leaders from around the world through that position I think gives me a stronger sense of the needs of the community, the connections," he added, referring to his HRC work. "Hopefully I can bring into the work that USAID is doing and open doors and get support and resources to those advocates and leaders."
Gilliam's position, senior LGBTQI+ coordinator, is within USAID's Bureau for Development, Democracy and Innovation. He said he has "an open line to" USAID Administrator Samantha Power, who is a vocal champion of LGBTQ rights.
Power on Dec. 6 tweeted a picture of her meeting with Gilliam.
"With decades of global human rights experience, including many years at USAID and HRC, Jay has trained advocates across the globe to advance LGBTQI+ equality," tweeted Power. "We're thrilled to have his expertise in this role."
Great to meet Jay Gilliam, @USAID's new Senior LGBTQI+ Coordinator. With decades of global human rights experience, including many years at USAID and @HRC, Jay has trained advocates across the globe to advance LGBTQI+ equality. We're thrilled to have his expertise in this role. pic.twitter.com/cbT7bdGr3B

— Samantha Power (@PowerUSAID) December 6, 2021
Gilliam told the Blade his "overall vision" is to "make it easier for USAID staff and our partners" to advance LGBTQ-specific issues and to "make it easier" for activists around the world "to engage with the agency."
"For me, this kind of means helping us to recognize advocates better understand USAID's work," he said. "This means learning from LGBTQI+ people around the world about their needs and co-creating and resourcing projects that best respond to those needs."
"This means creating and sharing tools necessary for those of us at USAID and our partners, as well as the broader global development community and global LGBTQI+ community, to better integrate the needs identified for LGBTQI+ persons," added Gilliam.
Gilliam said he will work to ensure USAID is "giving rightful attention to all parts of our community, the L, the G, the B, the T, the Q and I and all those along the spectrum so that we can really understand and help and support and get people or maybe more attention to those that haven't gotten it yet." Gilliam also told the Blade that he is committed to intersectionality.
"I always like to think about it from my own perspective of being black and gay and sitting in many different communities and seeing the way that I am included or not included in that work," he said. "And I think about that in relation to the needs from the global LGBTQI+ community and the way that they might have multiple identities that include privileges, that include being marginalized by broader society."
"There's thinking through and working with colleagues at USAID who are also working with marginalized communities and making sure that we are also paying attention to where our work intersects and being able to shine a spotlight and address the needs coming out of those intersectional communities," added Gilliam. "For me, it actually also means working in an integrated way across our development space. And so, while there is clearly a need to focus on human rights efforts with LGBTQI+ community and addressing needs of violence, stigma, discrimination, criminalization, there's also lots of other ways and needs that our community has that USAID is working on."
Gilliam said expanding economic and educational opportunities are among the other aspects of USAID's work that directly impact LGBTQ people.
"Focusing on the way that we are integrating LGBTQI+ issues across the agency and the work that it does, it's also for me and intersectional way to look at this work," he told the Blade.
The Biden administration in February issued a memorandum that committed the U.S. to promoting LGBTQ rights abroad. Gilliam told the Blade his position "is a reflection of how USAID is able to" implement the directive.
"It gives me the opportunity to engage with people around the agency to say that this is an administration priority that is really important for folks to be able to work on," said Gilliam.
LGBTQ+ leaders on reproductive justice & civil rights meet at White House
The importance of right to reproductive decision-making & privacy & the importance of reproductive health care for LGBTQI+ people highlighted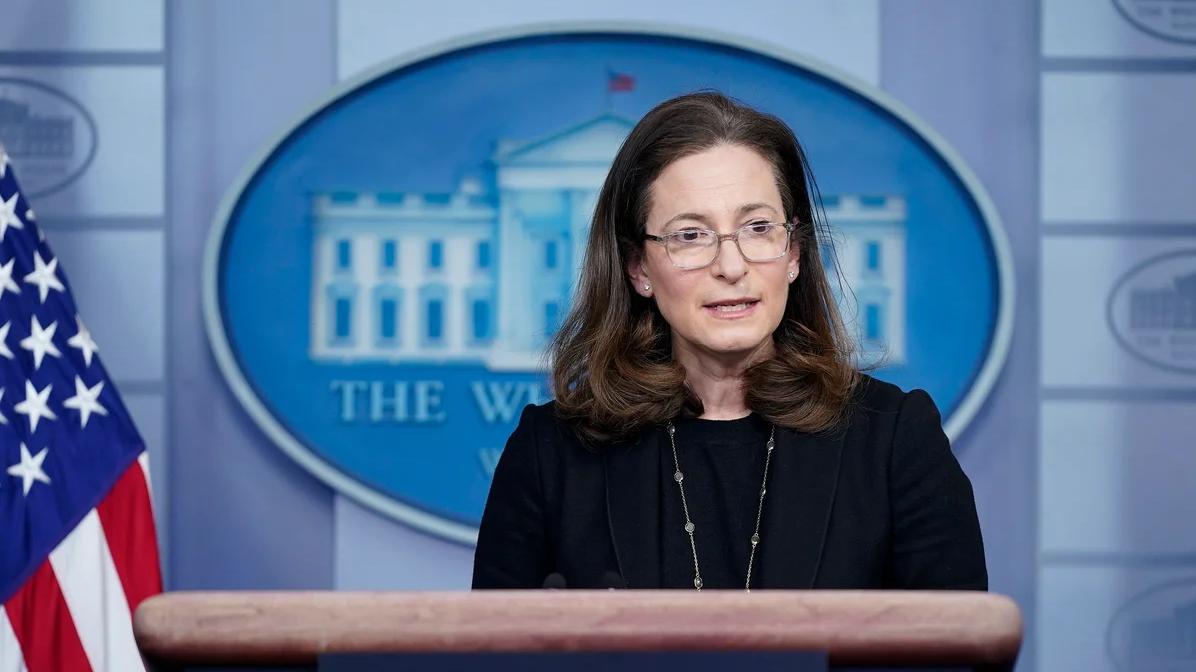 WASHINGTON – White House Gender Policy Council Director Jennifer Klein and White House Deputy Assistant to the President for Racial Justice and Equity Chiraag Bains convened a meeting with national LGBTQI+ leaders on protecting access to reproductive health care and protecting LGBTQI+ civil rights.
Advocates discussed the importance of protecting access to abortion for the LGBTQI+ community, and the need to protect critical and foundational LGBTQI+ civil rights, including marriage equality.
Participants also highlighted the importance of the right to reproductive decision-making and privacy, and the importance of reproductive health care for LGBTQI+ people as they start families, and cited fears about the challenges LGBTQI+ families are facing as states pass extreme laws restricting access to critical health care, including reproductive health care and gender-affirming care.

Senior Administration officials highlighted the President's unwavering commitment to LGBTQI+ civil rights, reproductive rights, and safeguarding LGBTQI+ couples and families.
Participants included representatives from:
Equality Federation
Family Equality
Lambda Legal
Freedom for All Americans
Human Rights Campaign
National LGBTQ Task Force
National Center for Lesbian Rights
National Center for Transgender Equality
National Women's Law Center
President Biden addresses Americans on Texas shooting
"I will just say to the people of Uvalde: Please know that we grieve with you. And we are praying for you, and we stand with you"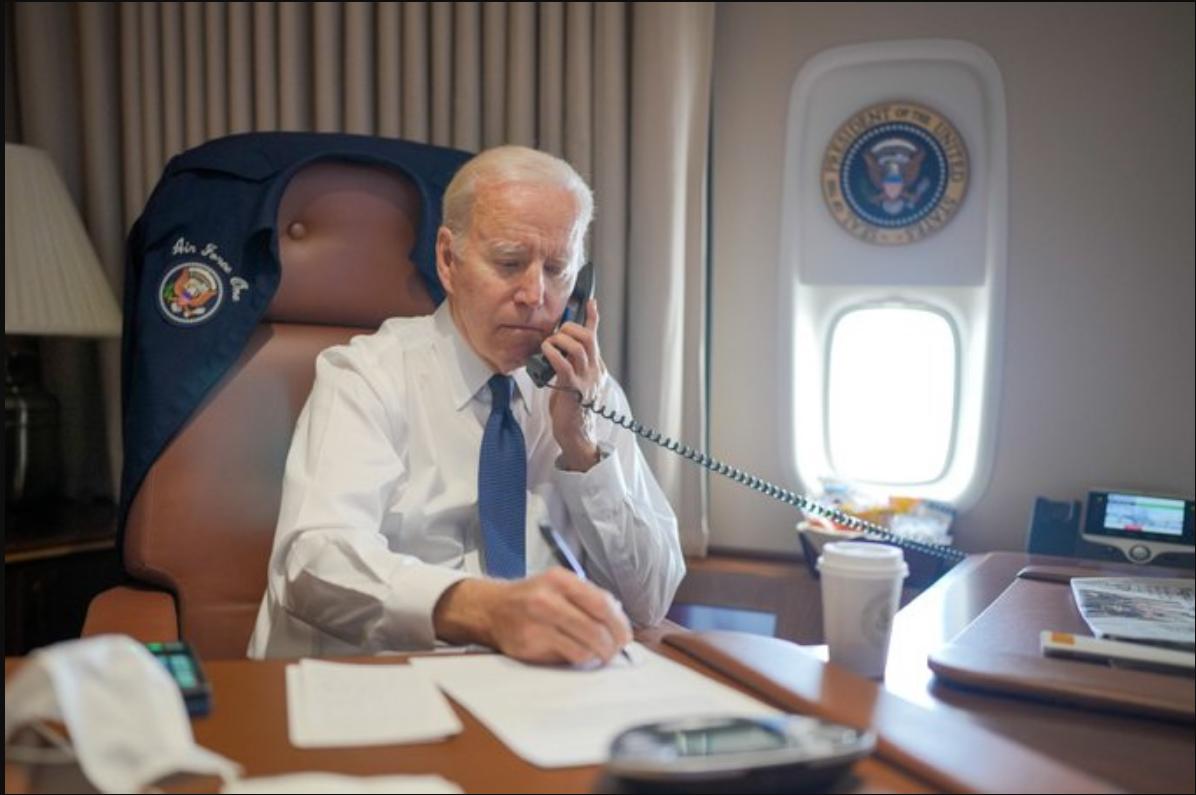 WASHINGTON – A somber President Joe Biden, accompanied by First Lady Dr. Jill Biden spoke to the American people Tuesday night addressing the horrific mass shooting of 18 elementary children and their teacher at the Robb Elementary School in Uvalde, Texas.
Biden learned about the shooting while traveling aboard Air Force One returning to Washington after his recent trip to Asia. The president's anger and palpable disgust over yet another mass shooting, occurring less than a week after the Buffalo New York mass shooting incident at the Tops supermarket in a predominately Black neighborhood that killed 10 people at the hands of an avowed white supremacist suspect- also 18-years-old, was visible.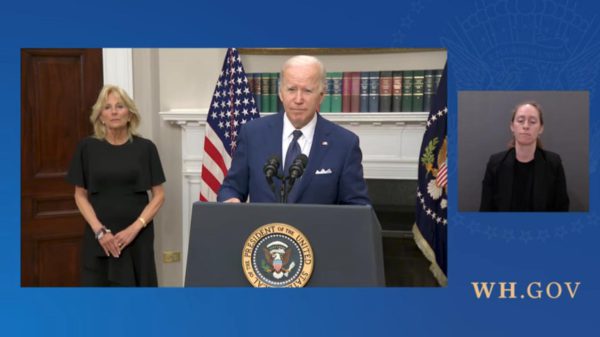 "I'd hoped, when I became president, I would not have to do this again. Another massacre at a Texas elementary school. Beautiful, innocent second, third, fourth graders," the President, clearly emotional and choked up, said. "As a nation, we have to ask: When in God's name are we going to stand up to the gun lobby? When, in God's name, will we do what we all know in our gut needs to be done?"
"I am sick and tired of it. We have to act. And don't tell me we can't have an impact on this carnage," he said. "For God's sake, we have to have the courage to stand up to the industry."
He added, "if an 18-year-old can walk into a gun store and buy two assault weapons, it's just wrong. What in God's name do you need an assault weapon for except to kill someone? Deer aren't running through the forests with Kevlar vests on, for God's sake. It's just sick."
"Why are we willing to live with this carnage?"
Earlier, Vice-President Kamala Harris, speaking at the Asian Pacific American Institute for Congressional Studies 28th Annual Awards at Washington's Renaissance Hotel spoke to the attendees about the shooting.
"Tonight is a rough night. We planned for a great celebration, but I'm sure most of you have heard the tragic news about what has happened in Texas. So I had prepared comments about tonight, which I will speak, but I just first want to begin by saying a few words about the tragedy that occurred today in Uvalde, Texas.

As many of you now, the reports are that there was a mass shooting at an elementary school, and the preliminary reports are that 14 children have been killed. And the details are still coming in, and of course the President and I are monitoring the situation closely.
So while we don't know all the details yet, we do know that there are parents who have lost children, families that have lost children and their loves ones, of course, and many others who may have been injured.

So, I would normally say in a moment like this — we would all say naturally — that our hearts break, but our hearts keep getting broken.

You know, I think so many — there's so many elected leaders in this room. You know what I'm talking about. Every time a tragedy like this happens, our hearts break, and our broken hearts are nothing compared to the broken hearts of those families. And yet, it keeps happening.
So, I think we all know and have said many times with each other: Enough is enough. Enough is enough.

As a nation, we have to have the courage to take action and understand the nexus between what make for reasonable and sensible public policy to ensure something like this never happens again.
So, the President will speak more about this later. But for now, I will just say to the people of Uvalde: Please know that this is a room full of leaders who grieve with you. And we are praying for you, and we stand with you.

And it is difficult at a time like this to think about much else, but I do look around this room and I know who is here, and I know this is a room full of American leaders who know and have the courage to take a stand. And so let us, tonight, as we do every time we all get together, recommit ourselves to having the courage to take action."
President Biden Delivers Remarks on the Horrific Elementary School Shooting in Uvalde, Texas:
White House condemns Oklahoma ban on abortions starting at fertilization
"Roe has been the law of the land for almost 50 years, and basic fairness and the stability of our law demand that it not be overturned"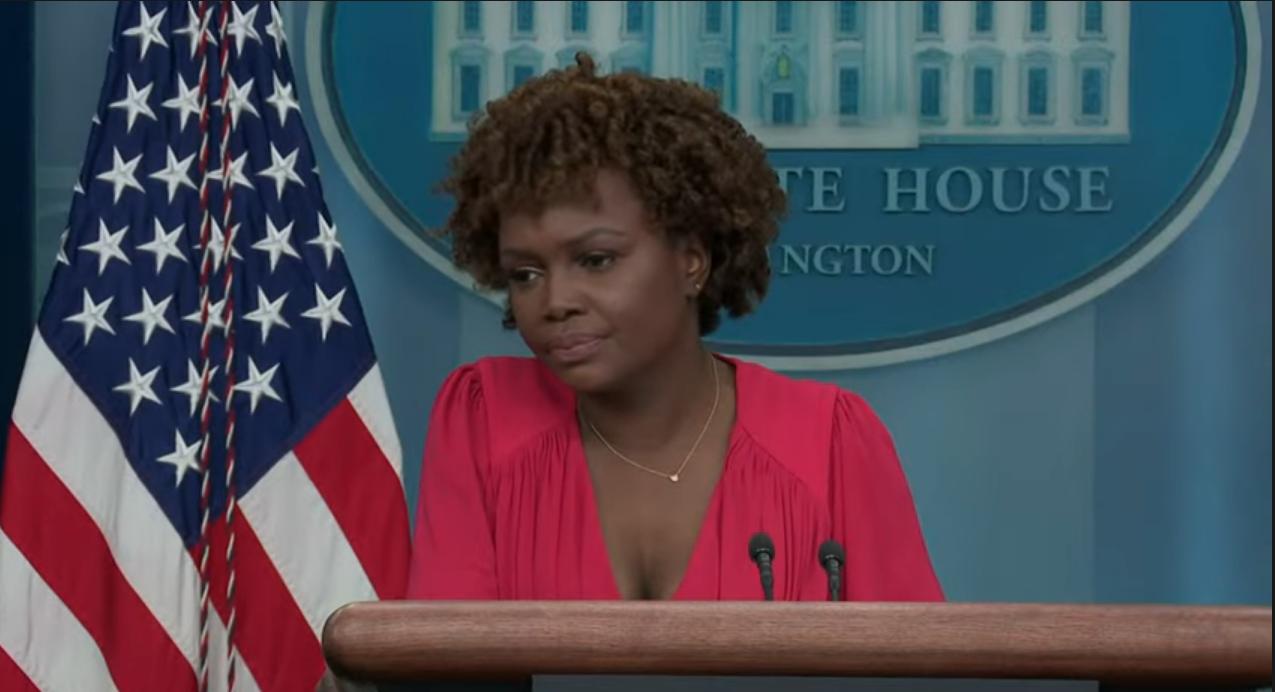 WASHINGTON – White House Press Secretary Karine Jean-Pierre issued a statement Thursday night condemning the Oklahoma Abortion Bill passed earlier in the day banning nearly all abortions starting at fertilization, which would make it the nation's strictest abortion law.
The New York Times noted that the bill is modeled on one that took effect in Texas in September, which has relied on civilian instead of criminal enforcement to work around court challenges. But it goes further than the Texas law, which bans abortions after about six weeks of pregnancy.
"The President believes that women have the fundamental right to make their own reproductive health choices. Roe has been the law of the land for almost 50 years, and basic fairness and the stability of our law demand that it not be overturned.  Today's action by the Oklahoma legislature is the most extreme effort to undo these fundamental rights we have seen to date.  In addition, it adopts Texas' absurd plan to allow private citizens to sue their neighbors for providing reproductive health care and helping women to exercise their constitutional rights," Jean-Pierre said.
"This is part of a growing effort by ultra MAGA officials across the country to roll back the freedoms we should not take for granted in this country.  They are starting with reproductive rights, but the American people need to know that other fundamental rights, including the right to contraception and marriage equality, are at risk.  The President is committed to standing up for these constitutional rights, and for protecting Americans' fundamental freedoms," she added.
The bill subjects abortion providers and anyone who "aids or abets" an abortion to civil suits from private individuals. It would take effect immediately upon signature by Republican Governor Kevin Stitt, who has pledged to make Oklahoma the most anti-abortion in the nation.
Oklahoma One Step Closer To Banning Abortions At Conception: