Florida bill could close hate crime loophole
The law lets prosecutors pursue hate crime charges when a crime involves defacing properties owned by local governments or organizations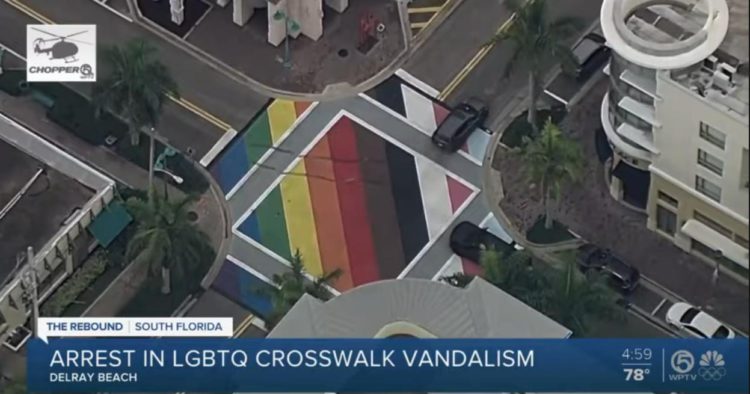 TALLAHASSEE – Two Florida lawmakers are working to close a loophole in the state's hate crime law that allowed a man who vandalized gay Pride display in Delray Beach, Florida, to avoid such charges over the summer. 
State Sen. Tina Polsky (D) and State Rep. Emily Slosberg (D) sponsored bills, H.B. 883 in the House and S.B. 1208 in the Senate, earlier this month that would let prosecutors pursue hate crime charges when such a crime involves defacing properties owned by local governments or organizations.
Over the summer, 20-year-old Alexander Jerich was accused of using his vehicle to leave tire marks across a gay Pride mural in Delray Beach. Jerich – who was participating in a parade celebrating former President Donald Trump's birthday, according to court documents – turned himself in after the incident was caught in a viral video.
Jerich was charged with criminal mischief over $1,000 and reckless driving, but not a hate crime. He is currently awaiting trial and could face up to six years in prison if convicted – he would have faced a possibility of 20 with hate crime enhancements.
In a press release voicing support for the bill, Florida State Attorney Dave Aronberg referenced the case, which "did not meet the existing standard for hate crime penalties because the city itself was the victim – not an individual."
Under the proposals, "local governments for the first time can be considered victims of crimes of prejudice," according to Aronberg.
"This important bill will close a glaring loophole in state law that allows defendants to avoid hate crime charges even though their actions were motived by prejudice," Aronberg said. "This bill gives prosecutors the tools needed to hold fully accountable those who harm our community with hateful conduct."
Malik Leigh, an attorney and former law teacher, told the Sun Sentinel that even if the bill passes the Republican-controlled legislature and is signed by GOP Gov. Ron DeSantis, it's unclear if the bill would stand up to a legal challenge.
"You'd have to ask him his mindset and charge based on that, and so that would make it subjective," he said. "In many cases, you can charge a crime like murder if someone commits a murder, but you can't always guess their mindset."
Polsky said she was "proud" to sponsor the bill in a tweet.
"Hate has no place anywhere," she said.

Proud to sponsor this bill to expand hate crimes to those who damage govt property. Hate has no place anywhere. @EmilySlosberg @aronberg https://t.co/bIjFbWL47d

— State Senator Tina Polsky (@TinaPolsky) December 21, 2021
Florida Senate Committee advances bill empowering anti-LGBTQ+ parents
"As a gay man, to sit here in committee, to hear that, there was no book that I read that brought me to who I am"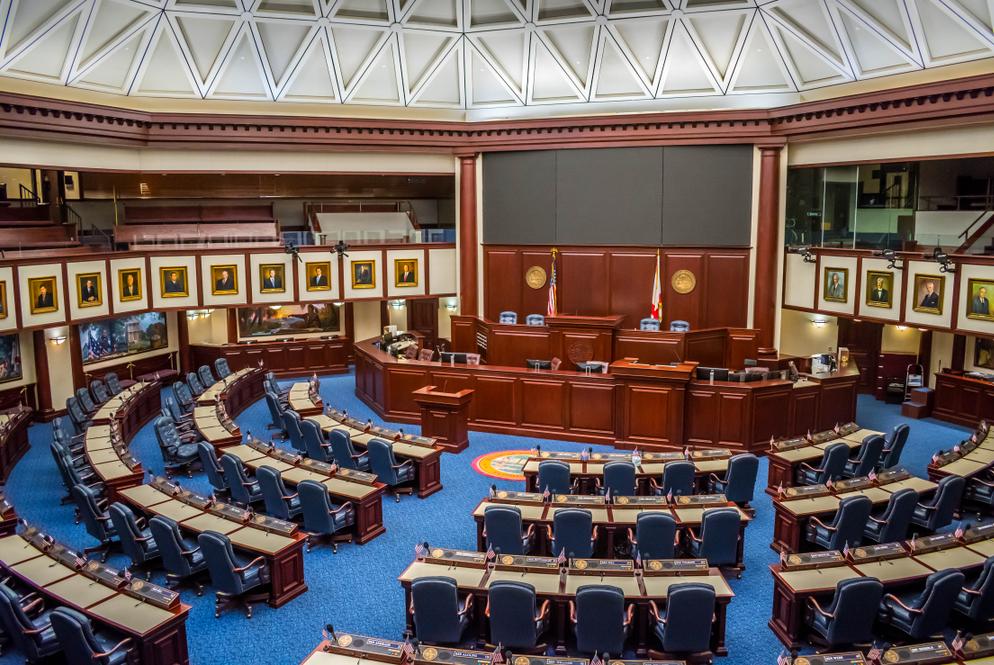 TALLAHASSEE – After a tense session Tuesday, Florida's Senate Education Committee advanced a measure that critics charge would simply empower homophobic parents to challenge reading materials that contain affirming LGBTQ+ characters or content.
The text of Senate Bill 1300 reads in part:
Each district school board must adopt a policy regarding
  121  an objection by a parent or a resident of the county to the use
  122  of a specific instructional material, which clearly describes a
  123  process to handle all objections and provides for resolution.
  124  The process must provide the parent or resident the opportunity
  125  to proffer evidence to the district school board that:
  126         a. An instructional material does not meet the criteria of
  127  s. 1006.31(2) or s. 1006.40(3)(d) if it was selected for use in
  128  a course or otherwise made available to students in the school
  129  district but was not subject to the public notice, review,
  130  comment, and hearing procedures under s. 1006.283(2)(b)8., 9.,
  131  and 11.
  132         b. Any material used in a classroom, made available in a
  133  school library, or included on a reading list contains content
  134  that is pornographic or prohibited under s. 847.012, is not
  135  suited to student needs and their ability to comprehend the
  136  material presented, or is inappropriate for the grade level and
  137  age group for which the material is used.
Numerous persons that were testifying in favor of the proposed law alleged that students exposed to LGBTQ+ affirming books and materials "would feel forced to turn queer" based on the content.
A representative of the right-wing group BEST SOS, Karen Moran, told senators; "We have porn, we have critical race [theory], we have gender confusion and other objectionable materials in our schools," Moran said, before reading aloud from a book called "It Feels Good To Be Yourself," which explains gender identity to children.
Moran added that allegedy there were 112 copies of the book in Palm Beach County Libraries. 
Out state Senator Shevrin D. "Shev" Jones, who represents parts of Southern Broward and Northern Miami-Dade after sitting through anti-LGBTQ+ testimony presented to the committee and visibly exasperated after Moran's attacks, told those in the hearing room; "As a gay man, to sit here in committee, to hear that, there was no book that I read that brought me to who I am," he said. "And even your children. I don't care what you may try to do to think that you are protecting them. The one thing you are obligated to do, like my mother and my father did, is to love them for who they are."
He then noted that students would be more damaged from the accusations and ugly insults they would have heard during the committee hearing than anything they could possibly read in a book.
"I'm not going to speak about the politics of this because all of that is going to go out the window eventually. My ask is that as you all speak, just realize that there are individuals who hear you and might be in the shoe of someone who your words are hurtful towards," he said. "It's not me. I'm fine, I'm a grown man and can take care of myself."
Brandon J. Wolf, the Press Secretary for Equality Florida, told the Los Angeles Blade Wednesday in an email;
"The authoritarian march toward DeSantis' Surveillance State of Florida continues as GOP leaders hijack an unrelated bill to try and force costly book banning onto Floridians. We should be using state funding to fill our public schools' bookshelves with resources to expand the knowledge and wonder of our youth, not emptying them out through government censorship. Processes already exist for parents to weigh in on learning materials via school boards and those processes work. The Florida legislature should focus its energies on solving for the needs of Floridians, not turning our education system into the next political battleground in their culture wars."
Brenda Harmer Fam, a Fort Lauderdale attorney testified about a boy who allegedly watched a film in school with gay men and came home crying, fearful he would be forced to marry a man when he grew up. "The teacher said it's the law," Fam claimed. "This little boy has been traumatized."
That prompted pushback from several of the committee's Democratic Senators including Sen. Tina Polsky who represents an area of Southern Palm Beach County. Polsky took aim at testifiers who asserted the state's public schools were teaching classes on oral sex or requiring students to describe foreplay in sex education tests.
"There are no books on sex acts," said Polsky. "Don't mistake health with pornography."
"You have a choice. If you don't like what you see in the schools… then don't go. Then homeschool your kid," Polsky added. "If you want them insulated so much that they shouldn't learn about the outside world, you can homeschool or you can send them to a religious private school with voucher money. We have made that immensely available."
Florida NPR station WMFE reported that SB 1300 was originally a proposal by Republican Sen. Joe Gruters aimed at knocking school board salaries following two years of battles over school closures, quarantines and mask-wearing.
Gruters's proposal tries to counter a House plan that would strip local school board members of their salaries—instead, Gruters wants to place a cap on those salaries so they don't exceed what state lawmakers make.
He also amended his bill to include lengthy language around instructional materials—and how they are approved and vetted. The plan requires school boards to post those materials online, have a process for approval and removal, and give parents a bigger say in what stays and what goes. Review committees would have to include parents with children in public schools.
Where Gruters sees an effort to increase transparency, others see censorship NPR noted.
"You're having other people make choices for other peoples' children. I don't think you should ban books because someone is bothered. Because the reality is there are transgender kids…it's the biology of sexual orientation. We're not all heterosexuals. And most people with a loving heart, I would hope, are not offended by that," said a person who identified themself as Susan Etker.
Last week, a Republican majority Florida House Education & Employment Committee passed HB 1557, the Parental Rights in Education bill, colloquially referred to as the "Don't Say Gay" bill advancing the measure to the full House.
Florida House committee passes "Don't Say Gay" bill
"LGBTQ people are your neighbors, family members, and friends. We are a normal, healthy part of society and we will not be erased"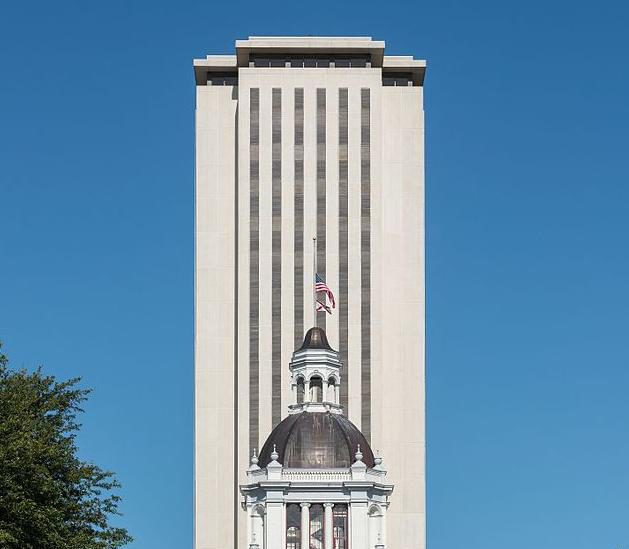 TALLAHASSEE – A Republican majority Florida House Education & Employment Committee passed HB 1557, the Parental Rights in Education bill, colloquially referred to as the "Don't Say Gay" bill advancing the measure to the full House.
HB 1557 and its companion Senate bill SB 1834, would ban classroom discussions about sexual orientation and gender identity in schools, erasing LGBTQ identity, history, and culture — as well as LGBTQ students themselves.
The bill also has provisions that appear to undermine LGBTQ support in schools and include vague parental notification requirements which could effectively "out" LGBTQ-identifying students to their parents without their consent.
"The Trevor Project's research has found that LGBTQ youth who learned about LGBTQ issues or people in classes at school had 23% lower odds of reporting a suicide attempt in the past year. This bill will erase young LGBTQ students across Florida, forcing many back into the closet by policing their identity and silencing important discussions about the issues they face," said Sam Ames, Director of Advocacy and Government Affairs at The Trevor Project. "LGBTQ students deserve their history and experiences to be reflected in their education, just like their peers."
In an email to the Blade, Brandon J. Wolf, the Press Secretary for Equality Florida noted; "Governor DeSantis' march toward his own personal surveillance state continues. Today, the Don't Say Gay bill, a piece of legislation to erase discussion of LGBTQ people from schools in Florida, passed its first committee and became another component of an agenda designed to police us in our classrooms, doctor's offices, and workplaces. Make no mistake — LGBTQ people are your neighbors, family members, and friends. We are a normal, healthy part of society and we will not be erased."
This will kill kids, @RonDeSantisFL. You are purposefully making your state a harder place for LGBTQ kids to survive in. In a national survey (@TrevorProject), 42% of LGBTQ youth seriously considered attempting suicide last year. Now they can't talk to their teachers? https://t.co/VtfFLPlsn3

— Chasten Buttigieg (@Chasten) January 20, 2022
The Trevor Project's 2021 National Survey on LGBTQ Youth Mental Health found that more than 42% of LGBTQ youth seriously considered attempting suicide in the past year, including more than half of transgender and nonbinary youth.
According to a recent poll conducted by Morning Consult on behalf of The Trevor Project, 85% of transgender and nonbinary youth — and two-thirds of all LGBTQ youth (66%) — say recent debates about state laws restricting the rights of transgender people have negatively impacted their mental health.
When asked about proposed legislation that would require schools to tell a student's parent or guardian if they request to use a different name/pronoun or if they identify as LGBTQ at school, 56% of transgender and nonbinary youth said it made them feel angry, 47% felt nervous and/or scared, 45% felt stressed, and more than 1 in 3 felt sad.
If you or someone you know needs help or support, The Trevor Project's trained crisis counselors are available 24/7 at 1-866-488-7386, via chat at TheTrevorProject.org/Get-Help, or by texting START to 678678.
'Beloved' 24 year-old Trans hairdresser murdered in Jacksonville, Florida
Her death marks at least the second violent death of a transgender or gender non-conforming person this year, less than a week into 2022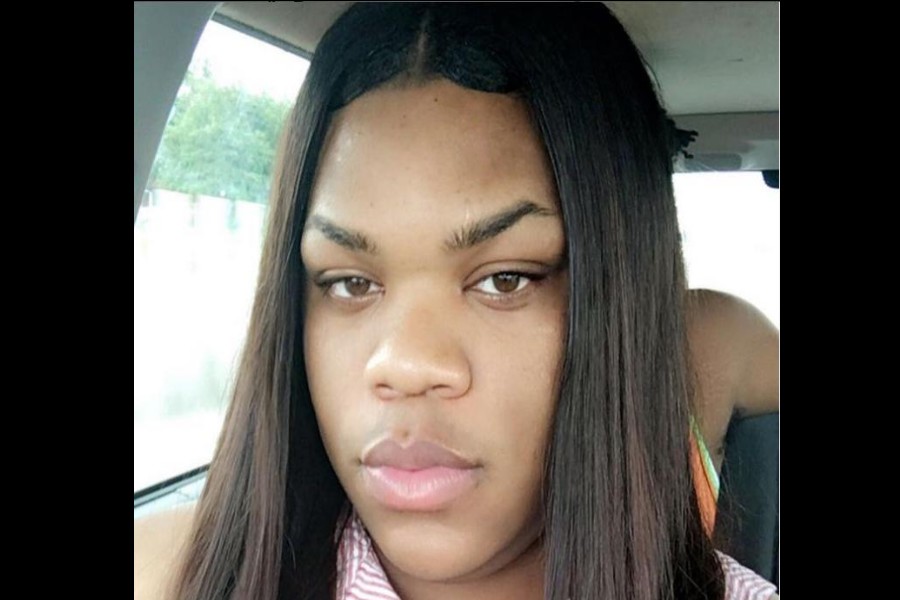 JACKSONVILLE – Police are actively investigating the shooting death of 24-year-old Duval Princess found unresponsive in a car at the Highland Square shopping center on Dunn Avenue in Jacksonville earlier this month.
Identified by police and family members in local media reports by her pre-transitioning name and gender, she was a well-known hairstylist specializing in wigs and weaves who was active in the LGBTQ+ community. According to friends who knew her, Princess was in the early stages of transitioning and identified as transgender.
An aunt, Raschel Campbell, told Jacksonville's CBS affiliate WJAX-TV News; "There's nobody who did not know Duval Princess."
WJAX reported: "Security video given to Action News Jax from a nearby business shows someone waiting at the corner of a business that morning. The car we are told Robinson is in pulls up, the person goes to the driver side window first, then walks to the passenger side door.
They appear to have a conversation and then again, the person goes back to the driver side. Shortly after, it appears as if the person hops into the passenger seat. Roughly 10 minutes go by and then there's a flash, which we opted not to show. Moments later the person is seen running away."
Family members told the station that according to messages, she was meeting up with someone known to her.
"I have never known a pain like this and we just want answers," Campbell said. "This was a senseless act of violence, it was a hate crime."
Police are asking anyone with further information is asked to contact investigators or call Crime Stoppers at 1-866-845-TIPS.
On social media, friends, family and clients of Princess are sharing fond memories of their times with her, noting that she was beloved, with one client sharing that she was "so sweet and genuine." Another said there was "never a dull moment when we linked."
The Human Rights Campaign noted:
"Her death marks at least the second violent death of a transgender or gender non-conforming person this year, less than a week into 2022. We say "at least " because too often these deaths go unreported — or misreported, as is the case of Princess. She was repeatedly misgendered and deadnamed in several media reports."