No posers allowed: Inside a sesh with Aunt Skatie
Southern California, the birthplace of skateboarding, is also home to its evolution, welcoming women and LGBTQ riders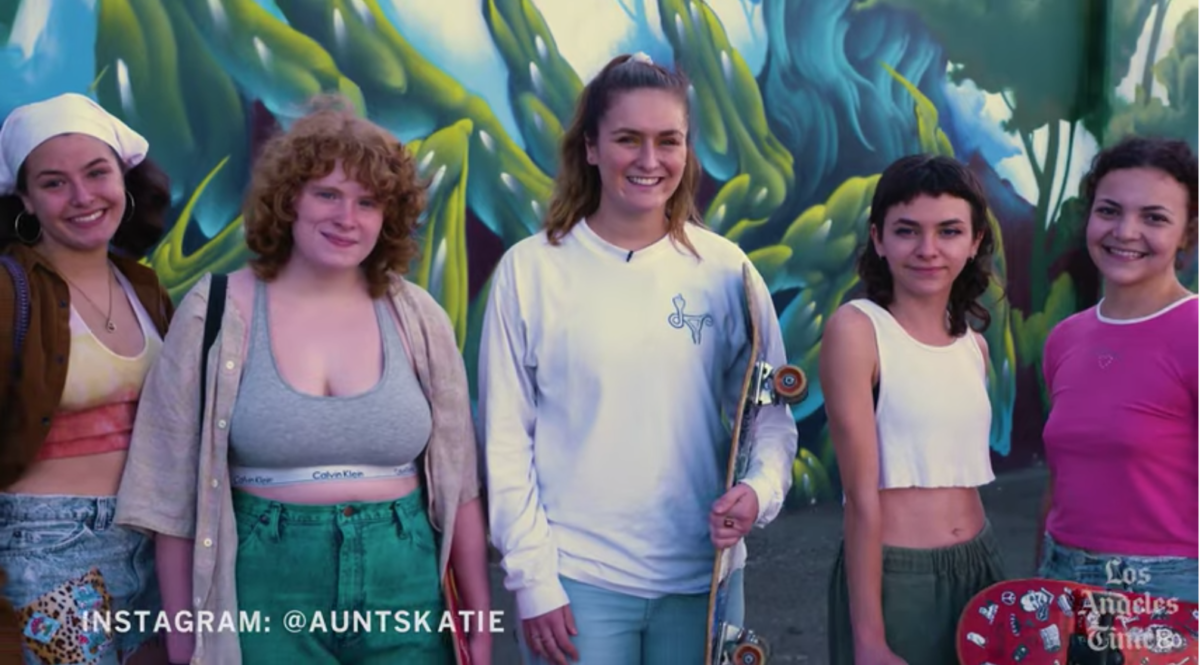 LOS ANGELES – Skateboarding has evolved from its early days when young white men were the only ones catching air. The crews crowding skateparks now, from South Pasadena to Koreatown to just east of downtown, also include Blacks, Latinos, women and queer people.
"It's friendly," Lily Alonso says of the atmosphere at L.A.'s El Sereno Skatepark. "It's honest."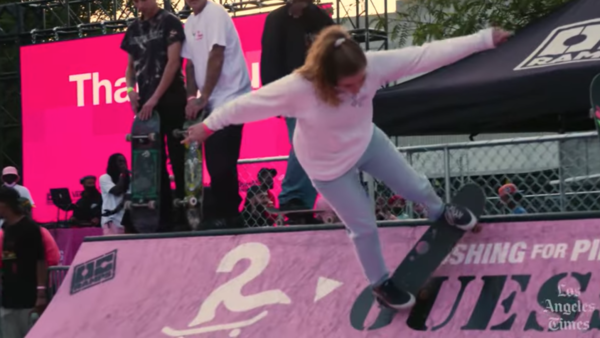 Although there had always been a small percentage of kids of color, the most famous skateboarder in the world, Tony Hawk, told the Los Angeles Times recently that this increase in diversity is the result of urbanization. "That's where you saw more kids from different backgrounds."
The Times cited a recent survey in reporting Black people and Latinos now account for almost one-third of the estimated 9 million skaters in the U.S. That's according to Sports Marketing Surveys, an international research agency. Of those 9 million, about 2.7 million identify as female and an estimated 7.4% of respondents identified as LGBTQ.
Maggie Bowen started her Aunt Skatie crew in her sophomore year of college. "I try to do weekly meetups and try to just people to come to events," Bowen told reporter David Wharton for a YouTube video.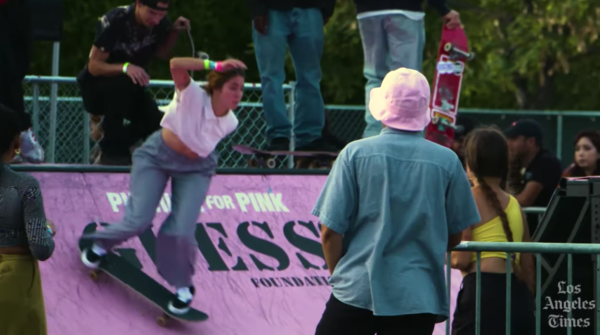 "It's really cool to have a group of queer women skaters," said Ginger Gordon. But Dan Haase wishes they saw more people like them. "I think if there were more people who looked like me or other people who are underrepresented in skateboarding, at the skatepark, then it would just be easier for everyone to join in."
"There's just too many dudes," Bowen noted. Gabriela Levy agreed, adding, "Usually, I'm the only girl at the skatepark just since it's still a male dominated field."
And that field can sometimes be found on a public plaza, like Liberty Park in Koreatown. Regulars call it JKwon. Although Hawk's Skatepark Project has raised more than $10 million to build hundreds of skate parks nationwide, he told the Times: "The urban landscape can be a skate park. You can do it anywhere."
Even Tokyo, Japan, where skateboarding debuted as an Olympic event for the very first time in July 2021. Alana Smith made history as one of only a handful of nonbinary athletes out of the 160 out LGBTQ competitors at the Summer Games.
Despite their pronouns, "they/them," appearing right on their skateboard, Smith was misgendered by broadcasters. Even so, they walked away feeling like a winner just for being able to compete, dismissing the fact they went home without a medal. "For the first time in my entire life, I'm proud of the person I've worked to become," Smith posted on Instagram. "I chose my happiness over medaling."
Boyle Heights native Briana King told the newspaper she adapted the Instagram skills she learned in launching her modeling career to attract other women and LGBTQ skaters. She even convinced a skateboard manufacturer to provide funding to send her across the country to hold clinics, or training sessions, called "sesh" in skateboard lingo. Like Bowen, she organizes the meet-ups on social media.
"There are usually like 60 people minimum," she told the paper. "The majority feel very comfortable being around women and nonbinary or queer people."
But despite her many tricks, King admits sometimes she herself feels uncomfortable, as the only Black woman in a gathering. "I need a bigger gang of friends," she said. "I'll have more girls to skate with."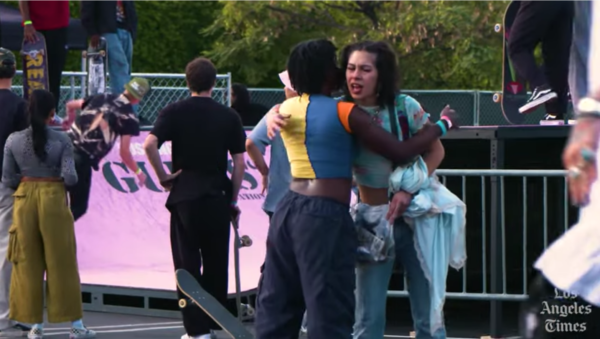 University of Southern California conducted a study of skateboarders in 2019 that found that race, gender and sexual orientation don't seem to matter as much when kids skate. One of those researchers, USC scholar Neftalie Williams, is a visiting fellow at Yale writing a book on what she calls "skateboard diplomacy," which she told the Times could provide a model for inclusion across society. 
"Skaters are working through the problems of the world," said Williams, noting that young people have built communities through skateboarding without the typical rules and coaches in organized sports. "It was such a great way to be social as an individual or a collective."
"We talk a lot about how skateboarding helps your mental health and has a really strong network and a strong community," Bowen said. "Skateboarding gives you that kind of resilience and determination that not a lot of other activities can provide."
"It's more important that more girls get into it, and more queer people, more nonbinary people get into it," said Haase. "I think it teaches good life lessons."
"It's super important to have women figures show how accessible it is," added Gordon, "so that everyone can see women skaters on the map, to encourage more women to do it."
********************
How women and the LGBTQ skate community are revitalizing skateboarding culture
This skate crew, run by Maggie Bowen, was made in an effort to create safe and supportive spaces for female and LBGTQ skaters:
World's largest LGBTQ sporting event returning to Las Vegas 
Registration is open for the largest LGBTQ sporting event globally. Also nominations are open for the 2nd annual Ken Scearce Leadership Award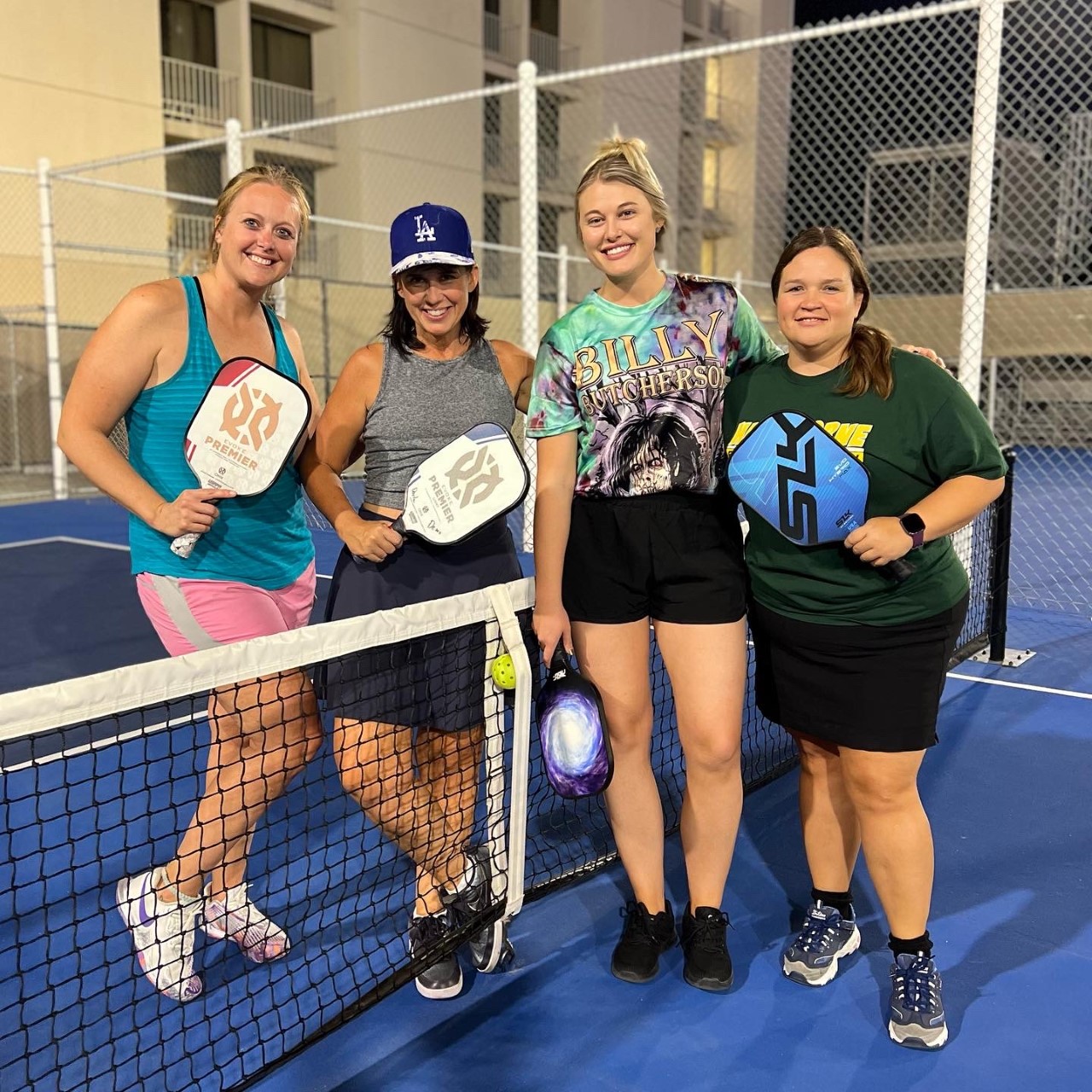 By John McDonald | LAS VEGAS – More than 10,000 athletes are expected in Las Vegas January 12-15, 2023 for the Sin City Classic. The event features 24 sports and draws participants from around the globe, said co-executive director Jason Peplinski.
"For a lot of people, LGBT sports are their safe space and they like to travel to be a part of an athletic family," Peplinski said.
Peplinski is commissioner of the Greater Los Angeles Softball Association (GLASA). His organization created the Sin City Classic back in 2008 as a way to provide a safe space for LGBT athletes to compete and connect.
"Sin City Classic continues to grow and evolve," Peplinksi said. "This year we see the addition of pickleball, one of the fastest growing sports in the world, and sand volleyball, adding to the diverse lineup of competitions and events that the festival offers. We're excited that the festival continues to expand and offers ways for all members of our diverse community to participate."
This is the Sin City Classic's first year of full operations since the COVID-19 pandemic and the Flamingo Hotel, the oldest hotel on the Las Vegas strip, is the host hotel. Lexus is the presenting sponsor and nightclubs Piranha and The Garden are hosting events during the MLK holiday weekend.
Additionally, nominations are open for the second annual Ken Scearce Leadership Award which honors the memory and legacy of the former executive director who passed away in 2021.
To sign-up or for more information, visit www.sincityclassic.org