Thank you, Betty White, for being such a good friend
The LGBTQ community owes Betty White an immense debt of gratitude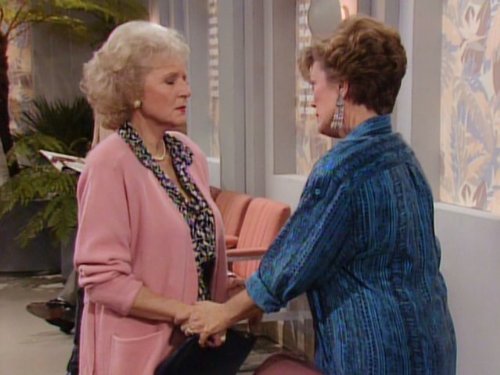 By Karen Ocamb | WEST HOLLYWOOD – Betty White has died, just 18 days away from what would have been her 100th birthday on Jan. 17. The airwaves and social media are ablaze with tributes to this television pioneer – her first TV appearance was in 1939 — and how she used her wit, her wile, her humanity and her sassy self to stay relevant for more than seven decades.
White hosted and produced her own shows in the dawn of the television era, going on to become a fun guest on variety shows and a spot-on game show contestant, especially on "Password," hosted by her beloved husband Allen Ludden.
Most of us got to know her through her cheeky star-turn as sex-enthralled Sue Ann Nivens aka "The Happy Homemaker" on "The Mary Tyler Moore Show" in the 1970s with her friend Mary Tyler Moore, then as sweetly naïve, St. Olaf, Minnesota story-teller Rose Nylund on The Golden Girls alongside other senior dream girls Bea Arthur, Rue McClanahan and Estelle Getty living in the mid-80s in Miami, Florida.
In 2010, she thumbed her nose at youth culture in "Hot in Cleveland" with Valerie Bertinelli, Jane Leeves and Wendie Malick. White became a social media star after doing a Snickers commercial that year, which sparked a Facebook campaign to get her to host "Saturday Night Live."
But for all the well-deserved accolades — especially for being such a devoted animal rights activist — the LGBTQ community owes Betty White an immense debt of gratitude. Not only was The Golden Girls LGBTQ-inclusive from its pilot episode in 1985 and throughout its run until 1992, the show was sensitive and real in how the golden girls reacted to LGBTQ characters at a time when hate crimes against us were de rigueur and evangelical preachers were proclaiming that AIDS was God's punishment for homosexuality.
Two Betty White episodes stand out as subtle but critical gifts to national cultural competence. In the 1986 episode "Isn't It Romantic?," Dorothy's college friend Pat (Lois Nettleton), who is in mourning following the death of her partner, comes for a visit. Dorothy decides not to tell Rose or Blanche that Pat is a lesbian.
When Pat develops a crush on Rose, who responds favorably to the new friendship, Dorothy tells Blanche the secret, only to have Blanche become miffed because Pat chose Rose over her. That night, Rose shares her bed with Jean, who confesses her romantic feelings. Rose pretends to be asleep – but the camera sees her wide-eyed surprise. Embarrassed the next morning, Jean decides to cut her visit short. Rose says that while she doesn't share the romantic feelings, she's flattered and is sympathetic to Jean's loss. The two remain friends.
Pat is neither a joke nor is she whisked away to be "cured." And the reaction from Betty White's Rose — while she is in bed with a woman professing romantic love in Ronald Reagan's America — is honest and kind. It's an episode for which White and Nettleton win Primetime Emmy nominations and director Terry Hughes wins a Primetime Emmy and a Directors Guild Award.
But for anyone who received an HIV test during the Second Wave of the AIDS crisis, the 1990 episode "72 Hours" still reverberates with meaning. Rose receives a letter from the hospital where six years earlier she had gallbladder surgery. The hospital advises that she get tested since the blood for her transfusion may have been tainted with HIV.
Betty White's Rose embodies the panic and misconceptions swirling in the public imagination at the time. Blanche, who has already had an AIDS test as a realistic response to her sexualized lifestyle, serves as a calming voice of reason as the episode plays out the frenzied distress Rose feels while waiting three days for her test results.
"Blanche: Hi Rose, what's goin' on?
Rose: Oh I'm just sitting here kicking myself for not taking care of my gallbladder, and for going to that hospital for the operation, and for letting them give me blood without asking first, 'Oh excuse me, are you sure this isn't going to kill me one day'?
Blanche: Now, now, Rose, take it easy.
Rose: Why does everyone keep saying that? I don't *feel* like taking it easy. I might have AIDS, and it scares the hell out of me. And yet every time I open my mouth to talk about it, somebody says 'There, there, Rose, take it easy'.
Blanche: I'm sorry, honey.
Rose: Why me, Blanche? I'm tired of pretending I feel okay so you won't say, 'Take it easy', and I'm tired of you saying 'Take it easy' because you're afraid I'm going to fall apart. Dammit, why is this happening to me? I mean, this isn't supposed to happen to people like me. You must've gone to bed with *hundreds* of men. All I had was one innocent operation.
Blanche: [insulted] Hey, wait a minute! Are you saying this should be me and not you?
Rose: No! No, I'm just saying that I am a good person. Hell, I'm a goody-two-shoes!
Blanche: AIDS is not a bad person's disease, Rose, it is not God punishin' people for their sins!
Rose: [quietly] You're right, Blanche.
Blanche: Well you're damn straight I'm right!
Blanche: [pause] I'm sorry I yelled at you.
Rose: Oh, don't apologize, I mean this is what I want. Oh, God, this waiting is driving me crazy! Blanche, when you were tested, how did you make it through?
Blanche: Just kept it to myself, and acted like a real bitch to everybody else.
Rose: No wonder we never knew!"
But what would even a very serious Golden Girls episode be without at least one story from St. Olaf?
"Rose: [waiting for her AIDS blood test] I haven't been this scared since 1952, when St Olaf's most active volcano threatened to erupt. Luckily, there were some Druid priests who were in town for the opening of Stonehengeland, and they said they could stop it, if they could sacrifice the town's dumbest virgin. I don't know why I raised my hand. It must've just been the excitement of the moment. But, they said the only way to prevent the eruption was for me to crawl through their legs, up the volcano, while they gave me my birthday whacks. Well – and you're not going to believe this – it turns out they weren't Druid priests at all, just a bunch of Shriners looking for a good time."
These two episodes may not be included in the volumes of stories now being told about her life. But at the time, no one but Betty White could have held up such an important mirror to our humanity – then dart out from behind with such a catching smile that allowed us to enjoy and learn from our Golden Girl lesson. Thank you, Betty White!
*********************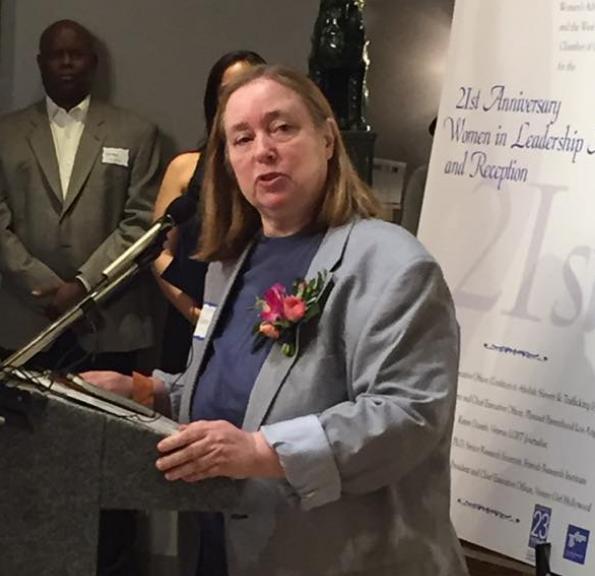 Karen Ocamb an award winning veteran journalist who now works for Public Justice, has chronicled the lives of LGBTQ+ people in Southern California for over 30 plus years.
Shocking Tallahassee Schools policy requires Outing transgender kids
School board refused to put transgender student and parent, or any transgender person, on policy advisory committee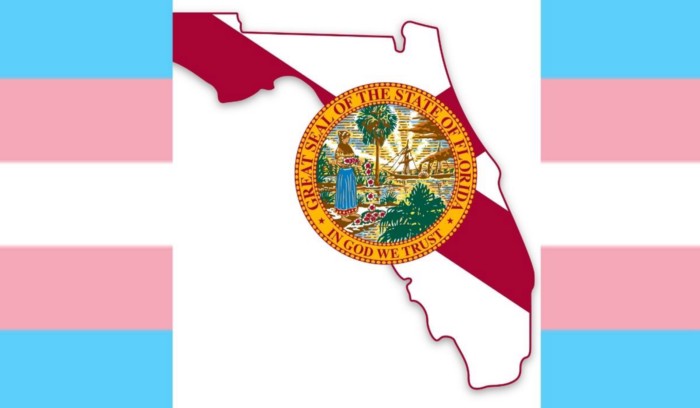 By James Finn | DETROIT – My column today is about a shocking new anti-LGBTQ policy in Tallahassee schools, but first, let me briefly revisit disturbing events in Orange County. As I recently wrote, Orlando-area school principals came away from a meeting late last month believing their district-level bosses want them to out LGBTQ kids to non-supportive parents, misgender trans kids in class, remove photos of same-sex partners from their classrooms, and take down rainbow safe-space stickers — all in response to Gov. DeSantis's Don't Say Gay law.
Florida schools grow increasingly dangerous for LGBTQ kids
A spokesperson for Orange County Public Schools contacted me over the weekend to say media reports about those issues are rumors, that district policies do not require those actions.
But he stopped responding when I asked him to help me understand why two principals who don't know each other reached out to me independently with strikingly similar accounts of pressure they claim OCPS officials are putting on them.
It strains credibility to believe those professional educators are just making it up, especially given how similar their accounts are to accounts that have appeared in several Orlando media outlets, including ABC affiliate WFTV. Stay tuned. If I find out more, I'll let you know.
The situation in Tallahassee schools is just as shocking
As Brody Levesque reported Saturday in the Los Angeles Blade, the Leon County School Board is targeting transgender students with outing, in a manner trans students say will put them at great risk of harm.
The board just approved new guidelines that require parents to be notified if a trans student will be participate in their child's physical education class or go on an overnight trip.
* You have a responsibility to protect and nurture the students in your school district, not hand them over to the mob, which is what you're doing in effect. *
The board's actions rise to the level of branding transgender kids with a scarlet letter. The new policy promises to usher in witch hunts as it broadcasts the presumption that trans students are dangerous and tells transphobic parents where to find them.
Local reports characterize the board meeting where the policy was approved as "hateful," with many parents rising to shout Bible verses and morally condemn LGBTQ students and their supporters. Members of Moms For Liberty, an anti-LGBTQ extremist group that, according to the LA Blade, calls LGBTQ people and supporters "pedophiles" and "groomers," were at the meeting "providing input" to board members.
The board approved the policy based on advice from a 15-member committee that included Moms for Liberty but no transgender people. Benjamin, a transgender student who attends Leon County Schools, told the Tallahassee Democrat that he and father applied to join the committee but did not receive a response.
Trans kids and their parents are scared to death.
"Sending out a parent notification could be seen as placing a target on a student's back," said Lauren Kelly-Manders, a Tallahassee resident.
Kailey Sandell, a Leon County high school student who spoke at the meeting, agreed: "The notification to all the parents can create a very stressful and unwanted situation to trans and LGBTQ students. A lot of times kids assume that kids are gay or trans; they will easily be able to hurt them." [emphasis mine.]
Nonetheless, the board unanimously approved the new "witch hunt" policy, calling it a "compromise" that made neither side happy.
I have a question for Leon County School Board members-
If you think painting targets on the backs of trans students is a compromise, what would genuinely harmful policy look like to you? Kicking trans kids out of school? Barring them from PE and school trips?
The mind boggles.
The new policy isn't even internally coherent. Language in one section explicitly says a student's sexual orientation, gender identity or expression "should not be shared with others without their input and permission." But then the required parental notification negates that language, forcing school employees to out trans students to other students' parents.
The policy language is vague enough that it isn't clear if parents must be notified of the trans student's name or simply notified that an unspecified trans student will be in PE class or on a trip. But the damage will be done one way or the other.
Let's be crystal clear about something, Leon County School Board members —
Trans students are not dangerous to other students. Zero evidence suggests they are. Mountains of evidence show the opposite is true. Trans students are vulnerable, at high risk of bullying and assault, which the Williams Institute of the UCLA School of Law has documented as epidemic in U.S. schools, including Florida schools. Sending out parental notifications merely because a trans student will be participating in a class or a trip will feed that epidemic.
I'm certain you understand that.
Your new policy will cause real kids to suffer real harm for no reason other than bigotry. No parent has the right to know the sexual orientation or gender identity of other parents' children. That you would hand them that information even in the face of the over-the-top hatred you saw at that meeting is … words fail me.
It's deeply frightening.
And it's wrong. Your policy is morally untenable. You have a responsibility to protect and nurture the students in your school district, not hand them over to the mob, which is what you're doing in effect.
You must reconsider your decision and recommit to honoring the privacy of ALL students in your school district, not just cisgender students. You must include transgender students and/or their parents on all further advisory committees formulating policy impacting transgender students.
To my readers, please understand how bad things are getting. As I wrote in my column about Orange County Public Schools, this feels like something straight out of a dystopian novel.
Please consider contacting your elected representatives, including Leon County School Board members, and ask them to protect LGBTQ students.
************************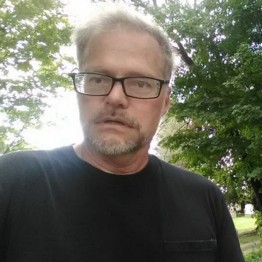 James Finn is a columnist for the LA Blade, a former Air Force intelligence analyst, an alumnus of Queer Nation and Act Up NY, and an "agented" but unpublished novelist. Send questions, comments, and story ideas to [email protected]
********************
The preceding article was previously published by Prism & Pen– Amplifying LGBTQ voices through the art of storytelling and is republished by permission.
LGBTQ+ people to Feds: Stop Proud Boys & other terrorist groups!
Federal law enforcement agencies have the power to intervene when local police can't or won't do their jobs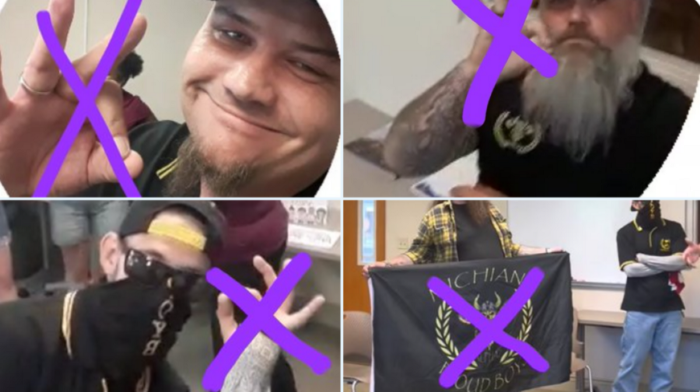 By James Finn | DETROIT – LGBTQ Pride month in the U.S. this year was marred by violence, threats of violence, and organized attacks by white nationalist groups like the Patriot Front and the Proud Boys.
The Proud Boys have particularly targeted family Pride events, succeeding in having several postponed or cancelled through acts of disruption designed to sow fear and even terror.
Law enforcement agencies have done little to defend LGBTQ people trying to come together in peace. In one egregious incident, sheriff's deputies bantered and fist bumped members of the racist group as they terrorized small children.
We LGBTQ people must have the right to peaceably assemble without self-proclaimed "white nationalists" swarming in screaming obscenities and shutting our events down.
Local law enforcement often prove unwilling to defend LGBTQ people and familes. If police and sheriff's deputies won't keep the peace, then it's time for federal agencies to step in and crack down.
Here are just a few accounts of Proud Boys terrorism this Pride season:
Proud Boys attack gay bar in California, patrons forced to defend themselves while police watch
"Fuck you, pedophile motherfuckers!" shouted the masked man as patrons of the Mojo Lounge bar and restaurant in Woodland, California pepper sprayed him to stop him and other members of the Proud Boys from forcing their way inside.
"Fuck you, pedophile motherfuckers!" shouted the masked man as patrons of the Mojo Lounge pepper sprayed him to stop him and other members of the Proud Boys from forcing their way inside.
Mojo patrons, who had come to see an "all ages drag show" to celebrate Pride month, had to defend themselves last week because (as you can see for yourself in the video below) members of the Woodland Police Department weren't helping. Even though police had turned out in force to respond to threats of violence, and even though the Proud Boys contingent had gathered across the street chanting obscenities and homophobic/transphobic slurs, the cops stood back and away from the door as Proud Boys protestors tried to force their way inside.
Terrified patrons had to defend themselves, and the day's drag show and other celebrations were cancelled.
When peaceful citizens have to resort to pepper spray because the police won't defend them from masked thugs, then as the saying goes, "Houston, we have a problem."
Alleged Proud Boys members attempt to get into The Mojo in Woodland, CA and are met with pepper spray. The bar had planned an all ages Drag Show tonight, which was postponed due to security concerns pic.twitter.com/7Boln64uJ6

— Luke Cleary (@LukeCleary) July 1, 2022
Library Pride event disrupted then canceled after Proud Boys rampage for 40 minutes
Also last week, according to the Los Angeles Blade, members of the Proud Boys terrorized library staff and children at a Rainbow Story Hour at South Bend, Indiana's Tutt Library. According to the Indiana Mutual Aid Coalition, which tweeted video, Proud Boys members flashed white supremacist hand signals and "harassed the presenter, event organizer, staff, and library patrons until police were called."
Those library patrons were parents who brought their small children to the library to celebrate Pride in peace — by hearing stories about diversity, acceptance, and love.
"We're stopping them from introducing shit to kids," one of the Proud members told a police officer, who instead of arresting and jailing the Proud Boys for disrupting the event, or at least forcing them out of the library, had a calm discussion with them.
Library staff then canceled the reading out of safety concerns, saying they may reschedule it "in a few months."
Children flee Nevada Pride event when Proud Boy approaches with a gun
Also last week, members of the Proud Boys terrorized LGBTQ families at a library in Sparks, Nevada, a small town near Reno. According to the LA Blade, a group of Proud Boys disrupted a drag queen story hour, chanting obscenities and homophobic/transphobic slurs while screaming that the parents who brought their children to Pride are "groomers" and "molesters."
* More importantly, federal law enforcement agencies have the power to intervene when local police can't or won't do their jobs. *
Reno police had been monitoring, but when protesters began to drift away, officers left the scene. Then one of the Proud Boys pulled out a gun and approached the crowd of parents and children. Some witnesses report that the masked man screamed and waved his gun, others that he "merely" held it as he approached a group of small children and parents. Witnesses say the families fled into the library, some of the children screaming and crying.
The police have not explained why they left the scene while masked members of the white supremacist group were still protesting. Nor have police issued an apology to LGBTQ people for failing to protect them from a group known for instigating violence. The police have not pledged to do better in the future.
Sheriff's deputies in North Carolina actively help Proud Boys terrify families with toddlers
According to patrons at a Pride story event in the Pine Valley branch of the New Hanover, NC library system, a group of 15 masked Proud Boys terrorized them on June 21 with the active assistance of sheriff's deputies. Families with children as young as 17 months old were forced to flee through a side door, and the library was unable to be used for its ordinary purpose for as long as 90 minutes.
Throughout the incident, a group of deputies failed to stop the white supremacists from screaming obscenities and slurs. Reportedly, the deputies engaged in light-hearted banter with the masked Proud Boys and even fist bumped them in a show of solidarity.
It's time for the U.S. to join Canada and New Zealand in treating the Proud Boys as a terrorist group
The New Zealand government declared the Proud Boys a terrorist organization last week, citing their role in the Jan. 6 Capitol riots, racist ideology, hyper-nationalism, and violent messaging.
The New Zealand government say the group's activities meet definitions of terroristic acts "carried out for the purpose of advancing an ideological, political, or religious cause," intended to "intimidate a population" or "cause the death of, or serious bodily injury to, one or more persons."
Canada added the Proud Boys to its list of domestic terror groups back in March, after which point one Canadian branch disbanded for fear of legal consequences.
The U.S. doesn't classify domestic groups as terror groups the same way NZ and Canada do, but our federal government has mechanisms for putting domestic groups on watch lists and turning up the heat.
More importantly, federal law enforcement agencies have the power to intervene when local police can't or won't do their jobs.
I'm thinking about that other group of masked terrorists who haunt American history, the ones who wore white and whose masks ended in pointy tips. When local law enforcement colluded with the KKK or failed to take strong enough steps against them, the FBI often took point instead.
The Proud Boys aren't lynching people, and I'm not trying to suggest victims of their violent threats have suffered the way Black people suffered under KKK terror, but how about we put a stop to things before they get that far?
Violent threats against Pride events this year have shocked LGBTQ families and communities. Nobody suspected going to Pride would ever be about fear, but that's what's happening, a change driven primarily by groups like the Patriot Front and the Proud Boys, racist organizations that hate LGBTQ people as much they hate Black people, immigrants, and Jews.
They're running amok, and local law enforcement is all too frequently encouraging them or treating them in a "neutral" manner that lets them get away with terrorizing minorities.
So, how about we stop being neutral?
How about we start treating terrorists like terrorists? And how about if police departments and sheriff's offices won't do the job, the feds step in and bring the hammer down?
I don't know about you, but I don't want to live in country where masked racists have free reign to shut down Pride events by screaming obscenities at little children.
Our federal government is run by Democrats right now. If they won't help LGBTQ people, will anyone? Ever?
************************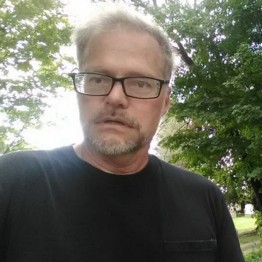 James Finn is a columnist for the LA Blade, a former Air Force intelligence analyst, an alumnus of Queer Nation and Act Up NY, and an "agented" but unpublished novelist. Send questions, comments, and story ideas to [email protected]
********************
The preceding article was previously published by Prism & Pen– Amplifying LGBTQ voices through the art of storytelling and is republished by permission.
Florida school district to force teachers to Out LGBTQ+ students
Florida's 'Don't Say Gay' is doing EXACTLY what LGBTQ advocates warned it would do even though formal written LGBTQ policies not yet released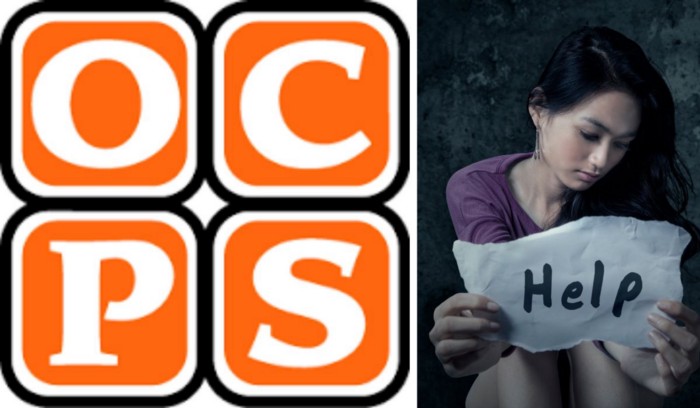 By James Finn | ORLANDO – The 9th largest school district in the U.S. just advised its 25,000 teachers and staff that they must inform parents if a student "comes out" to them.
That's just for starters. Keep reading, because Don't Say Gay exploded this week in Orange County, Florida, home of Orlando and a dense population that includes 205,000 public school students.
LGBTQ advocates and teachers in Florida are shouting, "We told you so!" as Orange County Public Schools announces policies to enforce Governor Ron DeSantis's Don't Say Gay law, formally known as the Parental Rights in Education Act. Advocates have warned for months that the law's vague wording and provisions to allow parents to sue school districts would prompt draconian anti-LGBTQ regulations. That's exactly what's happening in Orange County today.
* Outing LGBTQ teens to unsupportive parents isn't just bad policy. It's a moral outrage, an affront to human decency. *
ABC affiliate WFTV reported on Monday that Orange County Public Schools held an administrators-only seminar last week to advise principals on what behaviors would and would not be permissible under the new law. They also report that representatives of the Florida Classroom Teachers Association (CTA) have informed them of new policies they've learned about through other channels.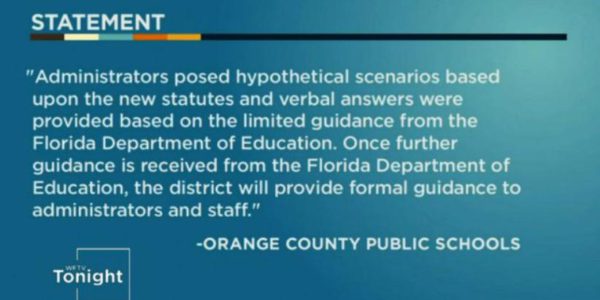 Here's the lowdown so far on Orange County schools and new LGBTQ polices:
Teachers must report to parents if a student 'comes out' to them.
Teachers must use pronouns assigned at birth, regardless of what the parents allow, meaning teachers must misgender trans students in class.
Teachers must remove stickers denoting a particular classroom is a "safe space" for LGBTQ students and others.
Teachers cannot wear rainbows on their clothing, "including lanyards distributed by the district last year."
Elementary-level teachers are discouraged from putting pictures of their same-sex spouse on their desk or talking about them to students. Teachers are not being discouraged from putting pictures of opposite-sex spouses on their desks.
Teachers are alarmed and speaking out
Several LGBTQ teachers in Florida's Miami/Dade and Orange counties have reached out to me privately saying they've quit their jobs or they're planning to soon. The Washington Post and NBC News reported recently that LGBTQ teachers in Florida are leaving the profession in significant numbers. Many, however, are staying, determined to fight for justice and equality, and to provide a safe haven for LGBTQ kids.
CTA President-Elect Clinton McCracken is on the record urging Orange County Public Schools to rethink policies: "It will be alarming if our district chooses to interpret this law in the most extreme way. We want them to protect student privacy. We want them to make sure that they're creating and helping to create safe classrooms. We believe our school board supports that."
The consequences of outing are STAGGERING.
According to the Trevor Project, LGBTQ students are already at a high risk for anxiety, depression, and suicidal ideation. These risks multiply bigtime if a student is outed to unsupportive parents.
Also, outing teens to unsupportive parents dramatically increases their risk of homelessness. The Williams Institute at UCLA School of Law has found that 45 percent of homeless youth in the U.S. identify as LGBTQ, a hugely disproportionate number. They further found that 43 percent of LGBTQ youth were kicked out of the home by unsupportive parents.
Outing LGBTQ teens to unsupportive parents isn't just bad policy. It's a moral outrage, an affront to human decency.
Mandatory misgendering of trans students will cause serious harm
I don't know if anyone at the district level thought the misgendering policy through, but the implications, as with outing, are staggering. Many trans students attend schools where their peers have no idea they're trans, often because they transferred into the district fully presenting as their gender. Usual school privacy practice around the nation requires teachers not to out these students, regardless of what's on their birth certificate.
I can't imagine the justification for suddenly forcing teachers to violate student privacy instead of protect it. I can, however, imagine the anguish that will result. And the jeers. And the bullying. And the tragic consequences.
I can also imagine the anguish of newly transitioning students who started their summer vacations thinking of school as a safe, supportive space where they were free to be themselves, only to return in the fall to a school where their teachers must misgender them.
Forbidding rainbows and safe-space stickers sends a cruel, bullying message
Little rainbow flags and stickers that let LGBTQ kids know they are safe and truly welcome do a great deal of good and no harm. They say, "We value you for who you are. You can come here to this space, and know you will find an adult you can trust. You can report bullying here and be assured the adult you're reporting it to accepts and values LGBTQ people."
Forcing teachers to remove those symbols doesn't just remove the safe space, it sends a toxic message to the entire student body: "LGBTQ people and ideas are too controversial to be open about in school. Rainbow flags are not positive symbols of diversity, love and, acceptance. They're so toxic, and some people hate what they stand for so much, that they have no place in school."
I don't care if you're gay, straight, bi, cis, trans, or nonbinary, that message spreads intolerance and even hatred.
Discouraging same-sex married teachers from being open about their families also spreads intolerance and hatred
We Americans live in a pluralistic society where people of all races, ethnic origins, and religions live and work together. An overwhelming majority of people in the U.S. have no problem with same-sex marriage, and while a loud minority have a serious problem with it, it's legal and common and not going anywhere.
Telling gay and bisexual teachers not to talk about their families or display photos of their families in circumstances where straight teachers ordinarily do so sends a terrible message to school employees and students. "Something is wrong with you and your family, so wrong that students must not see or hear anything about your family."
That message is not pluralistic, it's not American, and it's certainly not healthy. It demonizes LGBTQ people as it promotes shaming and discrimination. Utterly unacceptable.
None of this is set in stone yet. Raise your voice!
According to WFTV, that district-wide meeting with administrators last week did not include formal written LGBTQ policies, which have not yet been released. There's still time to tell Orange County Public Schools policy makers that their proposals will do great harm, that their leaked policies are toxic and morally outrageous.
Outing LGBTQ kids to unsupportive parents? What are they THINKING? Reach out to Orange County Public Schools today, right now, and demand they do do better.
You can contact the district office here, and find contact information for school board members here.
************************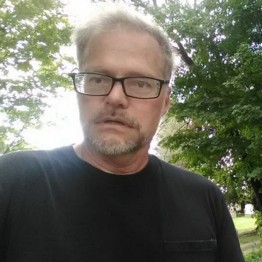 James Finn is a columnist for the LA Blade, a former Air Force intelligence analyst, an alumnus of Queer Nation and Act Up NY, and an "agented" but unpublished novelist. Send questions, comments, and story ideas to [email protected]
********************
The preceding article was previously published by Prism & Pen– Amplifying LGBTQ voices through the art of storytelling and is republished by permission.