Lesbian pop star Denise Ho arrested then released in Hong Kong
She came Out in 2012 and began her political activist in 2014 as a member of the student-led Umbrella Movement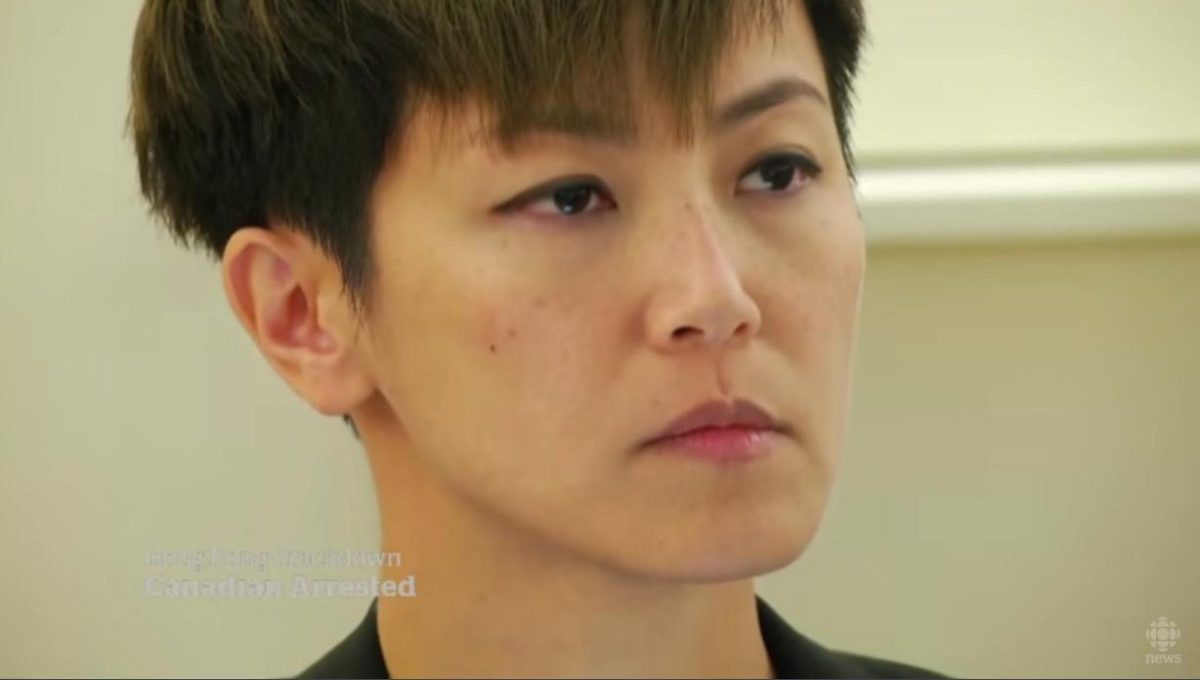 HONG KONG – Chinese and Hong Kong government authorities last week held a series of raids targeting Stand News, a pro-democracy media outlet, arresting staff and current and former board members including Out Canadian Denise Ho, all charged with conspiring to publish seditious materials.
In a press conference held last week, Steve Li, senior superintendent of the Police National Security Department told reporters that over 200 national security police officers were deployed to raid the Kwun Tong offices of the non-profit online outlet the Hong Kong Free Press reported.
Ho, a former board member was arrested at home. She was among at least seven others detained including Stand News deputy assignment editor and head of the Hong Kong Journalists Association Ronson Chan, acting chief editor Patrick Lam and former democratic legislator Margaret Ng.
Police superintendent Li also related during the press conference that the arrested individuals held "important roles in the company's editorial direction and strategy." During the newsroom raid, officers found computers, mobile phones and HK$500,000 in cash, he said, adding that other arrest warrants have been issued.
According to Li, Stand News was publishing "seditious materials between the enactment of the security law last June and November 2021 with intent to cause hatred towards the government, the judiciary and cause discontent among the public, which may lead them to disobey the law or the government's orders."
The Hong Kong Free Press noted that Li added "such articles were typically written by people who were arrested or in self-exile overseas who acted as bloggers for the platform, Li said. Some were also exclusive interviews with such figures, where interviewees described how they lobbied foreign officials to impose sanctions without reservation."
In the case of Ho, the singer-actress-activist was released and tweeted to her followers; "Thank you friends for all your kind messages, I have been released on bail and have returned home safely."
Thank you friends for all your kind messages, I have been released on bail and have returned home safely.♥️🙏🏿

— Denise Ho (@hoccgoomusic) December 30, 2021
Ho, full name: Denise Ho Wan-see, is a Hong Kong-based Cantopop singer and actress. She was born in Hong Kong but was raised in Canada and is a Canadian citizen. The 44 year-old is also a pro-democracy and Hong Kong human rights activist.
She came Out in 2012, rare for a celebrity in Hong Kong and began her political activist in 2014 as a member of the student-led Umbrella Movement. In addition to participating in street protests and rallies against an aggressively worsening situation for pro-democracy supporters targeted by the Hong Kong government under pressure by the regime of Chinese President Xi Jinping in Beijing, Ho became a global voice for Hong Kong's pro-democracy movement.
In an action that angered Hong Kong's top leader, Carrie Lam, who was appointed by the Beijing government of President Xi Jinping, Ho spoke to the United Nations Human Rights Council in Geneva in July 2019 to seek support and protection for Hong Kong's residents. She also requested that China be removed from the council.
In a related announcement another pro-democracy news outlet in Hong Kong announced that it was ceasing operation Sunday, January 2. (Monday, January 3 Hong Kong Time.)
We announced with a heavy heart that CitizenNews will cease operation starting from Jan 4 (Tue).
To our subscribers and readers, we sincerely thank you for your support. We shall always treasure this incredible journey in the past five years. pic.twitter.com/32nSlQFAZR

— 眾新聞 CitizenNews (@hkcnews_com) January 2, 2022
U.S. continues to push for Asian Development Bank LGBTQ+, intersex safeguard
Chantale Wong says Biden administration continues 'to press our position'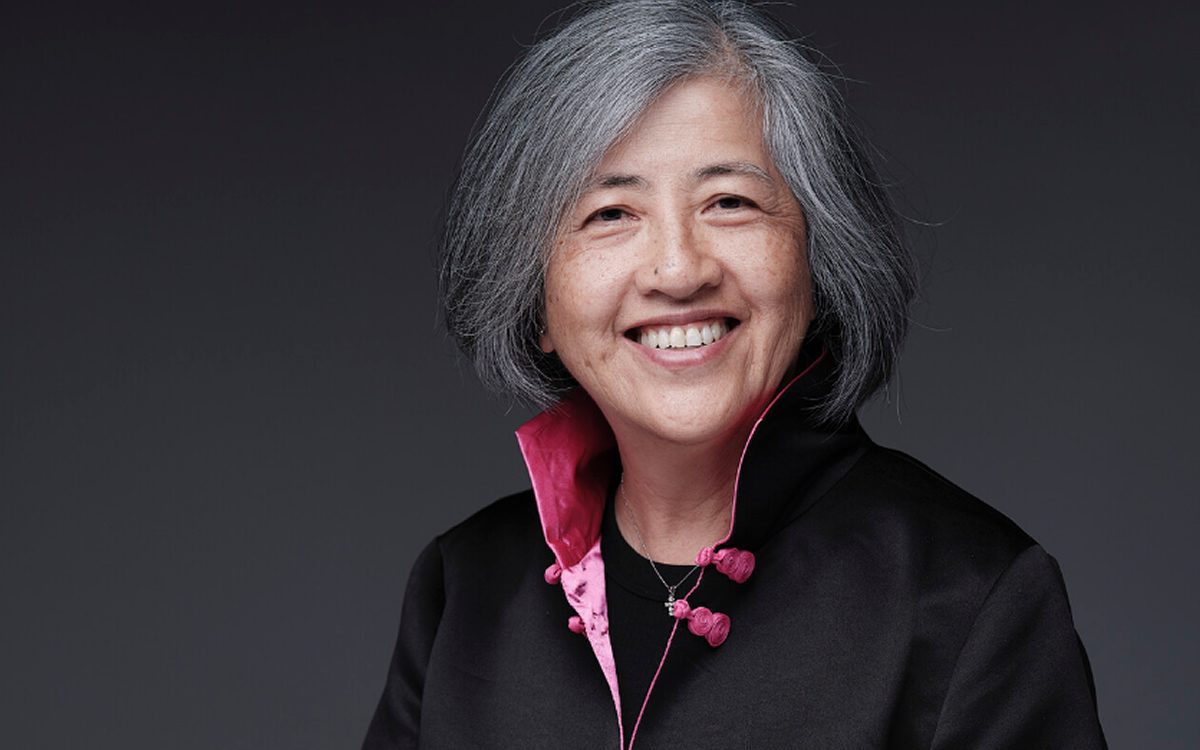 WASHINGTON — The U.S. director of the Asian Development Bank last month said the Biden administration continues to push for the inclusion of sexual orientation and gender identity to the institution's safeguards.
"We continue to press our position, the U.S. government position," Amb. Chantale Wong told the Washington Blade on Oct. 15 during a telephone interview.
The ADB, which is based in the Philippines, seeks to promote economic and social development through the Asia-Pacific Region. Wong, who is the first openly lesbian U.S. ambassador, spoke with the Blade while she was in D.C. to attend the annual World Bank Fall Meetings.
The Treasury Department has endorsed the safeguard. Wong said Assistant Secretary for International Trade and Development Alexia Latortue, who headed the U.S. delegation to the ADB's annual meeting that took place at its Manila headquarters in late September, raised the safeguard throughout the gathering.
"Alexia would bring up the safeguards and what the U.S. government's proposal is and we were urging them to adopt that," said Wong. "That was very powerful."
The ADB board is expected to vote on the proposed safeguard in late 2023.
Wong recently met with activists in Bhutan, Palau
President Joe Biden in 2021 issued a memo that committed the U.S. to promoting LGBTQ+ and intersex rights abroad as part of his administration's overall foreign policy. Wong is one of seven American ambassadors who are openly gay or lesbian.
U.S. House Speaker Nancy Pelosi (D-Calif.) during an Aug. 1 speech to the American Chamber of Commerce in Singapore spoke in support of LGBTQ+ and intersex rights.
Wong was among those who attended the speech, which coincided with a Congressional delegation to Singapore, Malaysia, Taiwan, South Korea and Japan that Pelosi led. Singapore Prime Minister Lee Hsien Loong on Aug. 21 announced his country will decriminalize consensual same-sex sexual relations.
"I was really pleased to see and hear the speaker bring up LGBTQ issues and how they're (LGBTQ+ and intersex people) productive members of society and that criminal laws have no place in modern society to hamper a whole group of people of who they love, who they are," said Wong. "It was incredible for me to be witness to the speaker's message there."
Wong early last month traveled to Bhutan to attend the Subregional Conference on ADB Gender Equality and Social Inclusion Framework in South Asia.
Lawmakers in the small kingdom in the Himalayas that borders India and China in 2020 voted to amend portions of the country's Penal Code that had been used to criminalize consensual same-sex sexual relations.
Wong said she met with government officials, LGBTQ+ and intersex activists and representatives of other civil society organizations from Bhutan and five other countries — India, Nepal, Sri Lanka, Bangladesh and Maldives — while at the conference. Wong noted Bhutanese King Jigme Khesar Namgyel Wangchuck told her that his wife, Queen Jetsun Pema, publicly supported the decriminalization of homosexuality in the country.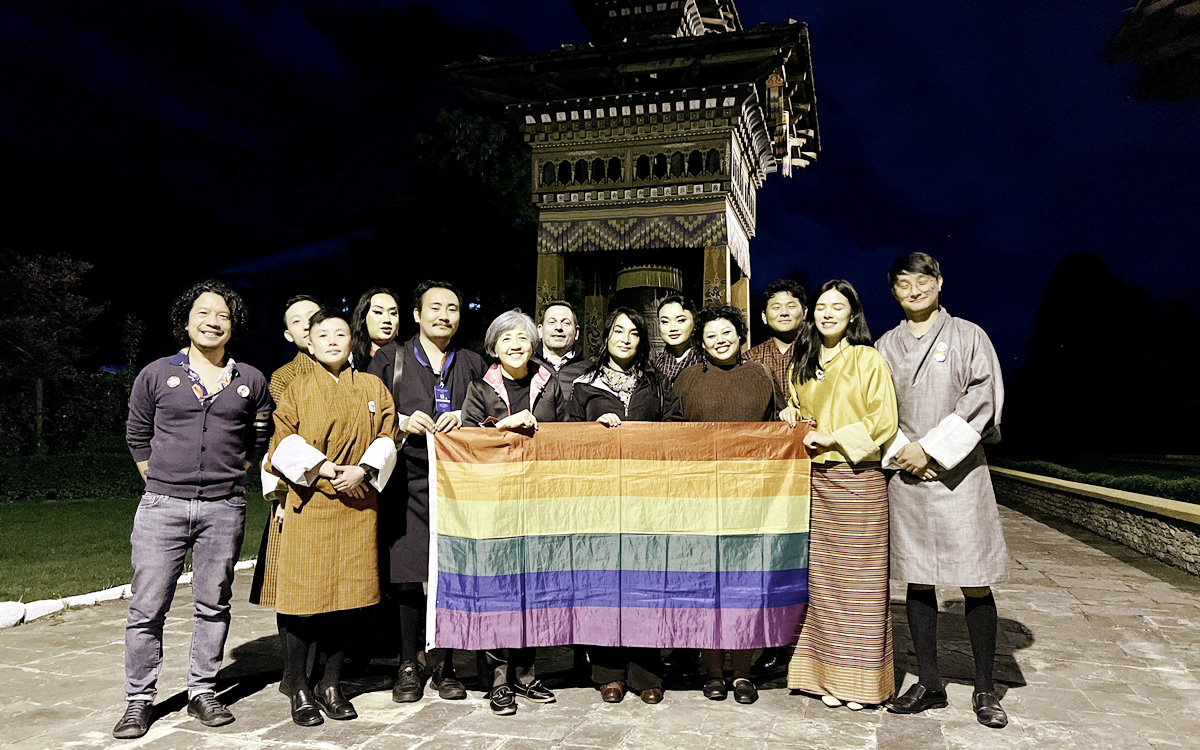 Wong in September met with members of Living All Inclusive in Belau, an LGBTQ+ and intersex rights group in Palau, an island country in the Western Pacific.
She told the Blade that Palauan Finance Minister Kaleb Udui during their meeting initially said there is no discrimination based on sexual orientation and gender identity in his country because there are no discriminatory laws in place.
"When I spoke with the LGBTQ activists in Palau, they said yes, there is prejudice going on and it has an impact on their ability to get services and there's consequences from those prejudice areas," said Wong. "I was able to take their feedback and actually give it back to the minister. He was like, 'oh, I didn't know that and that's good to know."
Wong said she tries to meet with LGBTQ+ and intersex activists in the countries she visits and raises their concerns with government officials.
"I try to meet with the local LGBTQ activists in various places just to understand what their particular situation is and their plight and what their particular challenges are," said Wong. "I try not to promise what ADB can do or not do, but certainly if there is anything that ADB is doing that's harmful, I want to know that."
Wong acknowledged anti-LGBTQ+ and anti-intersex laws remain on the books in many countries in the Asia-Pacific Region. Wong also said it will be a "huge challenge in implementing" the ADB safeguards.
"We fully recognize that," she said. "But because of criminal laws, members of the community are very much the most vulnerable of the vulnerable … an institution like ADB needs to step up to provide and protect those that are most vulnerable."