Mother of nonbinary adult accuses Delta of discriminatory ticketing policy
According to the Movement Advancement Project, 21 U.S. states allow individuals to identify as a gender option other than "male" or "female"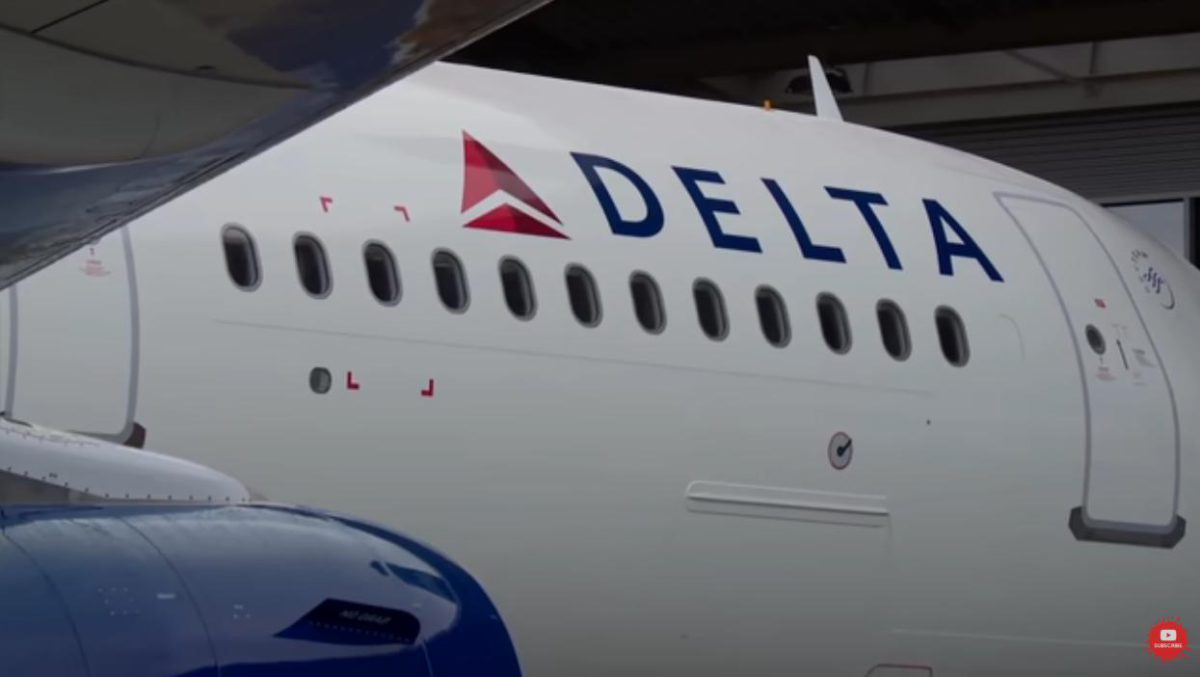 TUCSON, Az. – The mother of a nonbinary adult is accusing Delta Air Lines of discriminating against gender-nonconforming individuals after she was unable to buy a ticket for her child without inaccurately marking their gender as "male" or "female."
"@Delta is discriminating against #nonbinary individuals and not allowing them to fly despite legal ID issued by states that allow X on birth certificates and state-issued IDs," the mother, Aurora Dawn, tweeted.
Dawn voiced her frustration with Delta for not having a gender-neutral option when booking in the now-viral Twitter thread.
"I first discovered this problem when trying to make an online reservation to buy a ticket as a Christmas present for my #nonbinary adult child," she said. "The only gender options in @Delta and @AlaskaAir online reservation systems is male or female."
Dawn called Delta and connected with a representative who "was really trying to help," but could not change the gender marker to "X."
After waiting over 30 minutes on hold, Dawn said she was told to use the gender marker on the birth certificate. But the birth certificate also had an "X" designation, she said.
Dawn was concerned because the marker on her child's I.D. wouldn't match the gender on their ticket.
"I explained again that my adult child is #nonbinary and #LGBTQ and their ID is X and TSA requires them to match," she said.
After a heated exchange between Dawn and a Delta supervisor, she was "upset" and hung up the phone.
"I still have no airline ticket for my #nonbinary adult child," she said.
In a statement to the Blade, a Delta spokesperson said the company is a "proud, long-time supporter of the LGBTQ+ community."
In 2019 Delta, along with other major airlines, said it was planning to add a gender-neutral option for ticketing in what advocates hailed as a "significant step forward for nonbinary individuals."
However, Delta said the COVID-19 pandemic sidetracked the plans.
"While we quickly shifted focus due to COVID in early 2020 to help customers navigate the rapidly changing environment and government regulations, we are back on track to be able to offer a non-binary gender option in our booking systems in 2022," the statement read.
The spokesperson added that Delta has made other LGBTQ-inclusive policy changes, including having flight attendants use gender-neutral greetings – swapping language like "ladies and gentleman" for "everyone." 
According to the Movement Advancement Project (MAP), 21 U.S. states and the District of Columbia allow individuals to identify as a gender option other than "male" or "female."
Provincetown welcomes LGBTQ+ travelers from across the globe
A year filled with theme weeks, events, & experiences for the LGBTQ+ community in the world's premier destination for LGBTQ+ travelers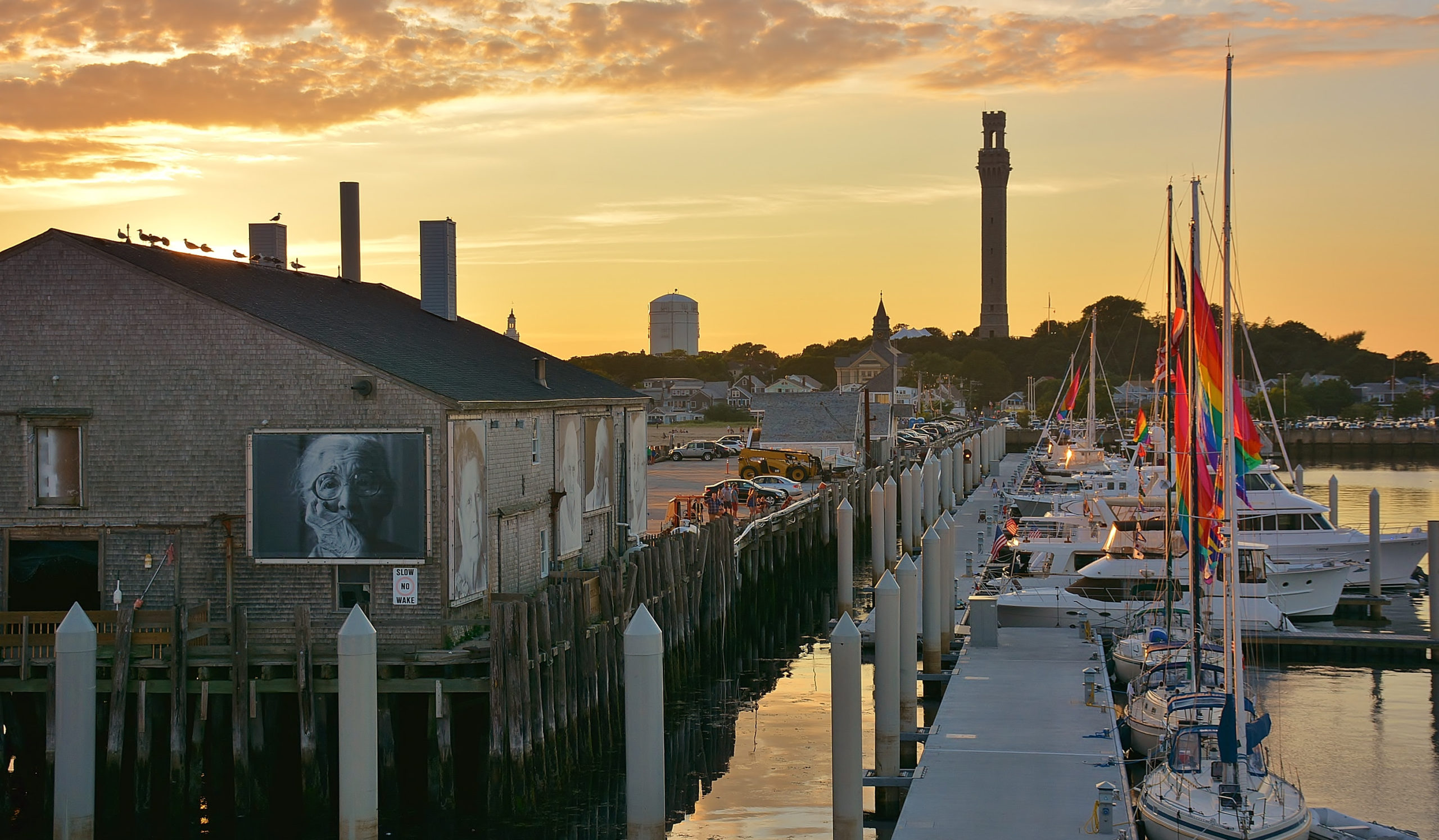 PROVINCETOWN, MA. – Provincetown welcomes travelers from across the globe to discover why Ptown is the world's premier destination for LGBTQ+ travelers. Classic queer events and theme weeks like Independence Weekend, Bear Week, Girl Splash, Carnival, and Holly Folly are joined by art and theatre festivals, new wellness-focused getaways, and the return of music, food, and wine festivals that debuted in 2021.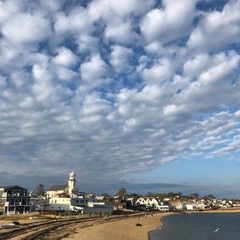 Whether you want to experience a quintessential Provincetown Summer, a wellness-focused vacation, or a cozy winter escape, travelers will find all of these experiences and so much more in the magical town at the tip of Cape Cod.
Tickets are on sale now for select 2022 events, including the Let's Get Kraken Carnival cruise and all-new Pride queer comedy showcase. Plan and book your Provincetown getaway now at ptown.org.

Womxn of Color Weekend– June 2 – 5, 2022A celebration of pride and diversity for LGBTQ+ women, trans, nonbinary and genderfluid people of color, and their allies.

Provincetown Pride– June 3 – 5, 2022Celebrate the full spectrum of the LGBTQ+ community with a rally, parties, and a special queer comedy showcase at Town Hall at the 5th Anniversary of Provincetown's Official Pride. New this year: Feet Over Front Street 5K – Pride Edition. Front is the original name of Provincetown's main street (now Commercial St.)

Pride Wellness Retreat– June 6 – 12, 2022A 6-night all-inclusive gay men's retreat featuring yoga, meals, accommodations, excursions, bike rentals, and more.

Provincetown International Film Festival– June 15 – 19, 2022The 24th annual 5-day festival showcases independent narrative, documentary, animated features, shorts, panel discussions, and special events.

Frolic: Men of Color Weekend– June 16 – 20, 2022Men of Melanin Magic welcome you to Frolic State University for 2022's Men of Color Weekend theme of homecoming.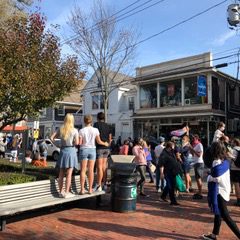 CabaretFest– June 21 – 26, 2022The theme of the 22nd Anniversary festival is "Hooray For Hollywood!" featuring movie-focused entertainment and masterclasses.

Independence Weekend– July 1 – 4, 2022Celebrate the 4th of July with dazzling fireworks and explosive parties all week long, hosted by the Crown & Anchor.
Bear Week– July 9 – 17, 2022Bears, cubs, wolves, otters, and their admirers venture to Provincetown during this annual event to enjoy cruises, pool parties, discos, shows, and more.

Girl Splash– July 20 – 23, 2022The annual summer getaway for women, produced by Provincetown for Women, features entertainment, pool parties, beach relaxation, and more.

Family Week– July 23 – 30, 2022The largest annual gathering of LGBTQ+ parents and their children in the world. 2022 is the 28th anniversary of this week of workshops, family fun, and community-building.

Carnival– August 13 – 20, 2022One of the largest outdoor celebrations in Massachusetts and Provincetown's original summer celebration is back! Carnival-goers will enjoy and express themselves at costume parties, live entertainment, drag brunches, and the famous Carnival Parade (August 18) through the theme of Monsters, Myths & Legends. New this year: Feet Over Front Street 5K – Carnival Edition. Front is the original name of Provincetown's main street (now Commercial St.)

Swim for Life & Paddler Flotilla Weekend– September 9-11, 2022Join swimmers, volunteers, kayakers, and cheerleaders for the 35th annual event to raise money for AIDS, women's health, and other services for the Cape community.

The Provincetown Tennessee Williams Theater Festival– September 22 – 25, 2022Tutti Frutti Tennessee Williams — Cool, Tasty and Refreshing! The 17th season features a lineup of All-Tennessee plays, the first time since 2006.

Mates Leather Weekend XXV– September 29 – October 3, 2022A weekend of parties, relaxation, and contests for people in leather, rubber, and uniforms.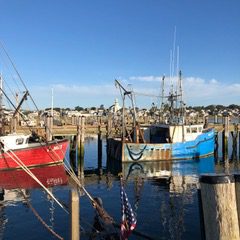 ArtProvincetown– October 8 – 10, 2022A 3-day festival of art exhibitions, special events, parties, and more.

Washashore Festival– October 8 – 10, 2022The union of live music, good beer, and the everlasting singularity of Provincetown. Performers and events embody free expression, individuality, beauty, acceptance, and joy.

Women's Week– October 10 – 16, 2022A week of events for women, including music, comedy, dance parties, art exhibitions, film screenings, dune tours, sports events, and more.

Single Women's Weekend– October 12 – 15, 2022Speed meeting, dance parties, scavenger hunts, great food, and so much more. Make new friends and maybe meet Ms. Right.

Fantasia Fair, The Original Transgender Week– October 15 – 23, 2022 The longest-running transgender event in the world is part learning experience, part social gathering, and part reunion. This total immersion experience welcomes everyone.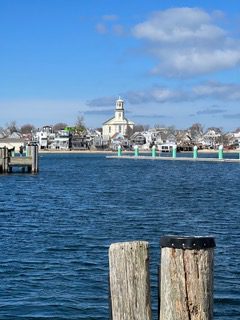 Provincetown Food & Wine Festival– November 2 – 5, 2022Global wines and diverse menus will honor this year's theme of Celebrate Portugal.
Mr. New England Leather– November 18 – 20, 2022The annual pageant to crown Mr. New England Leather 2023.

Holly Folly– December 2 – 4, 2022One of the only LGBTQ+ holiday festivals in the world and celebrating its 25th anniversary in 2022, Holly Folly offers holiday shopping at local businesses, The Canteen's holiday market, the Jingle Bell Run and Champagne Brunch, dance parties, sing-alongs, and drag bingo. New this year: Light the Night Holiday Stroll, where attendees are encouraged to wear illuminated costumes and accessories as they walk down Commercial St. and Hung with Care, a queer holiday burlesque spectacular at Town Hall.

First Light– December 30, 2022 – January 1, 2023Ring in the New Year on the tip of Cape Cod with this 3-day celebration of parties, performances, the New Year's Eve Lite Bright Bike Ride, fireworks, and the annual Polar Bear Plunge on New Year's Day.

For more details on these theme weeks and events, visit the Provincetown Business Guild.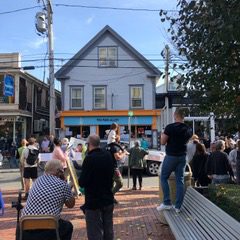 Provincetown Business Guild Signature Events- The Provincetown Business Guild is a nonprofit organization promoting and supporting the lesbian, gay, bisexual, transgender, and queer business community in Provincetown, MA.
The Guild is committed to improving the Provincetown community by advocating for the acceptance of diversity and tolerance through projects, programs, and education.
The Guild welcomes residents and visitors to experience America's first LGBTQ+ tourist destination. For more information about the Provincetown Business Guild, visit www.ptown.org and on Instagram @VisitPtown.
Alaska Airlines announces flat fee-based subscription service
After 2 years of staying close to home, people are ready to travel again. Alaska has100 daily flights from 16 airports throughout California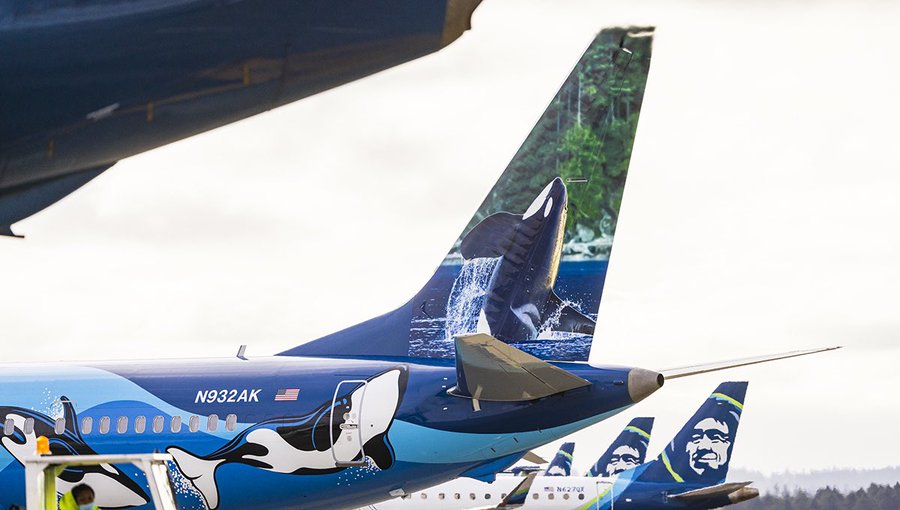 SEATAC, Wa. – Alaska Airlines announced that they will be launching a flat fee-based subscription service Wednesday. In a news release the airline said the subscription starts at $49 per month.
Alaska Airlines managing director of business development and products Alex Corey noted that this new service will let travelers head to a number of airports in the western U.S. – most are in California but Reno and Las Vegas, Nevada as well as Phoenix, Arizona are also included.
"After two years of staying close to home, guests are ready to travel again and with 100 daily flights from 16 airports throughout California and between California to Reno, Phoenix and Las Vegas, Flight Pass will take them there," said Corey.
Corey also pointed out that with the new travel trend reports showing that Americans plan to take vacations domestically in 2022, especially to destinations with warm weather and beaches, the airline is hopeful that this service will be attractive enough to draw in customers.
The airline listed the benefits: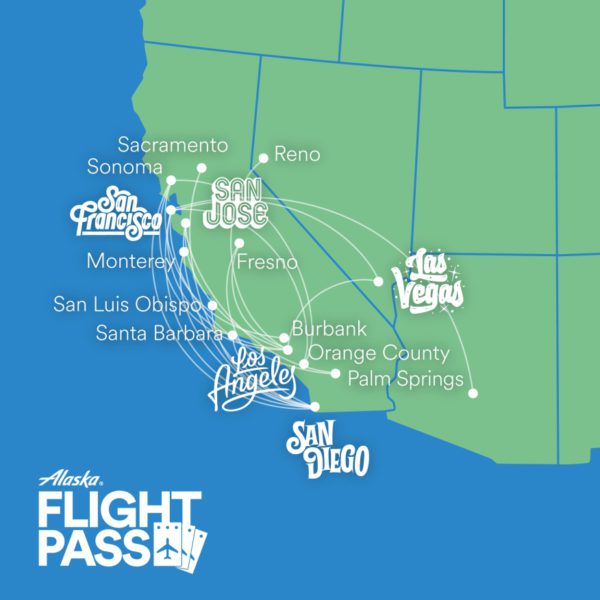 Discounts. – The price of a monthly Flight Pass subscription is cheaper than the average price of a ticket on eligible flights. In exchange for your business for the next year, Alaska provides you with a great deal on a price that doesn't change.
Peace of mind. – With Flight Pass, you lock in the price of your travel for the next year – your monthly membership fee will not change. This allows you to plan and budget your trips with ease knowing that prices won't increase.
Freedom to explore. – With a wide range of great destinations to choose from, you are able to travel more frequently than ever before to amazing destinations. Visit family or friends, get away for a relaxing weekend, work remotely, or simply go on an adventure – with Flight Pass, frequent travel is at your fingertips.
There are two types of memberships, Flight Pass, which starts at $49 per month and requires booking at least 14 days in advance, and Flight Pass Pro, which starts at $199 per month and allows same-day booking up to two hours before flying.
According to Alaska Airlines, that there will be costs beyond the subscription fee, but the airline says most will amount to less than $15. Flyers still have to pay the government taxes and airport fees for each flight, as well as a nominal fare, which Alaska says is as low as $0.01 for "most flights."
Other limitations are that the deal is only good for roundtrip flights, not one-way fares, and the credits expire if they aren't used before the next set arrives.
Love's around the world & this adorable traveling couple will take you there
Michael had recognized a soul mate in Matthew- They made contact, and three weeks later, Michael flew to see Matthew in Seattle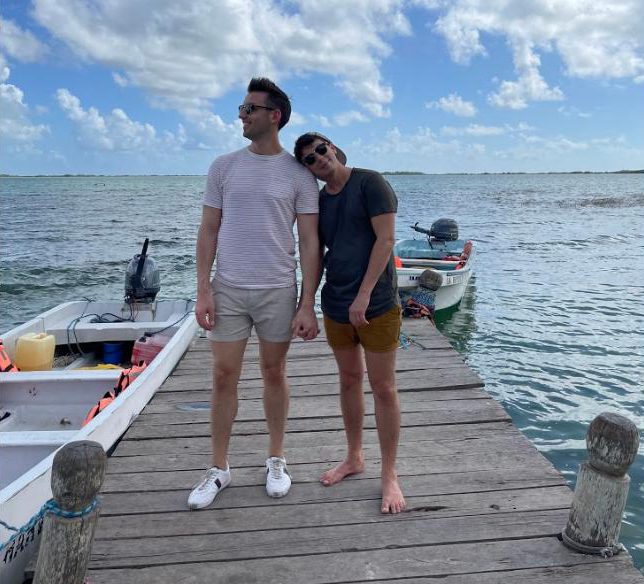 HOLLYWOOD – A young man named Matthew Schueller made a You Tube video. It was not his first video, nor was it the first of its kind. It was, however, the one that would change the trajectory of his entire life.
It was his "coming out" video. He sat in front of the camera trying to decide what to say, and how to say it. "I am gay… that's the crux of it…" he blurted out when he got on camera. He went on to describe the feelings he had in which he defined himself as a human mistake. He lamented a period of darkness where he was completely emotionally alone. He backed this up by sharing how his then best friend helped confirm that he was indeed a mistake: when he told her he was gay, she pledged to pray for him to be changed. At the time, both he and she thought this gesture was helpful and supportive. It eventually drove him to a suicide attempt. His parents got him the help he needed, even they did not know sexuality was the core of his issues.
In the video, he pledges to lay down his pain, and resolves to move on in a wave of light and love, and gratitude. "The world would be so boring if everyone was straight. I am so grateful to be a gay guy in this crucial time in history… anyone listening, you are wonderful, beautiful, perfect—just the way you are," he told the video audience. He pledged his support of anyone struggling with their sexuality, especially if they felt it conflicted with their religious beliefs.
Nearly 333,000 people were listening. Among them, was one young man in particular, who related on a very deep level. His name was Michael Lindsay. He lived 1300 miles away, and he too was gay, but had not come out yet himself. Matthew's words and strength gave him hope.
A year later, Matthew asked his followers to submit their own coming out videos to him. Michael's was sent immediately, and was the first Matthew received.
Michael had recognized a soul mate in Matthew, and when Matthew watched Michael's video, that recognition became mutual. They made contact, and three weeks later, Michael flew to see Matthew in Seattle. The weeks before their meeting in person were spent getting to know each other deeper, and neither disclosing the growing love they had for the other. "Spirituality was very important to each of us, we both had just come out and were trying to find ourselves in conjunction to our beliefs, and not sure what was coming next in life for us. Neither of us knew the next step," Matthew told me when we sat down on the Rated LGBT Radio podcast.
In story books, their week together when they met in Seattle would have been written as one of glamor and romance. That was not the reality. Just after Michael had arrived, and while Matthew was playing tour guide, there was an active shooter on Matthew's college campus. "We were riding back across the sound to the city when we heard about the shooting. We immediately went into full support mode of the victims, shock over the events, candlelight vigils. It took where we were on a superficial 'Oh I think you are cute' to a much deeper life or death level. Together, we were looking at life differently," Matthew shared. "He was there for me in a tremendous way through a situation with a lot of trauma. It was monumental."
In the next years that followed, Matthew took a leap of faith and moved to Nebraska to be with Michael as he finished dental school. "I was in love. I needed to give it a try."
A few years later, Michael proposed in Copenhagen, after a boat trip. Amongst the bright and beautifully colored buildings and romantic canals, there is a bridge full of "love locks" representing love forever. Michael insisted on a final picture… and went down on one knee. It was not until he started opening the ring box that Matthew realized what was happening.
They got married and moved to Portland where Matthew is a fulltime freelance photographer, and Michael is a dentist. They have chronicled buying their first house on their blog.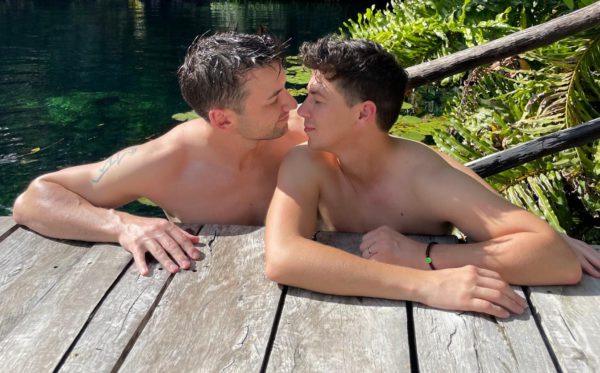 Since living life to the fullest, and in one's most authentic way, is a core value of the couple, they decided to share adventures of world exploration with their thousands of followers. They are on a quest to visit both exotic and familiar locales and share the breadth of sights and flavors that are available for LGBTQ couples.
Their travel blog includes some over-all guidance such as the most up to date travel sites to follow and how to deal with travel during COVID-19 times.
They also take us on journeys with them. In Puerta Vallarta, we go on both gorgeous hikes, and then an eating tour of ten great places to eat. In Portland, Oregon, we explore their new hometown. We go with them on a Scottish Highland adventure – and if those highlands are not enough, they bring us to a stateside "highland", and exploration of the Appalachians.
They write of places from Ecuador to Oahu, Hawaii to Juneau Alaska; and in between, explore the best of San Diego and the San Francisco-area East Bay.
Michael also throws in helpful guidance on recycling dental products. He is a world travelling dentist, after all.
They advise researching areas thoroughly before you travel. There are many areas where being LGBTQ is not treated well. Connecting with the local LGBTQ resources is also important.
On their future plans, India tops the list. "I hear it blows your mind, I am in awe of it," Matthew states. Australia and New Zealand are also projected trips post pandemic.
They are a couple in love. Their romance grew from a journey that started with self-acceptance, a realization and embrace of their true selves, and an integration of their strengths through trauma. They have now expanded that journey to one across the geographic world, sampling culture, color and flavor. It is a journey of fun and in finding all that is fabulous.
And they want to take you with them. Go.
You can follow them on their journeys below:
https://www.michaelandmatt.com/
https://www.instagram.com/michaelandmatt/?hl=en
https://www.youtube.com/channel/UCEzpZObez51nBnI6E1TQRwg
********************
********************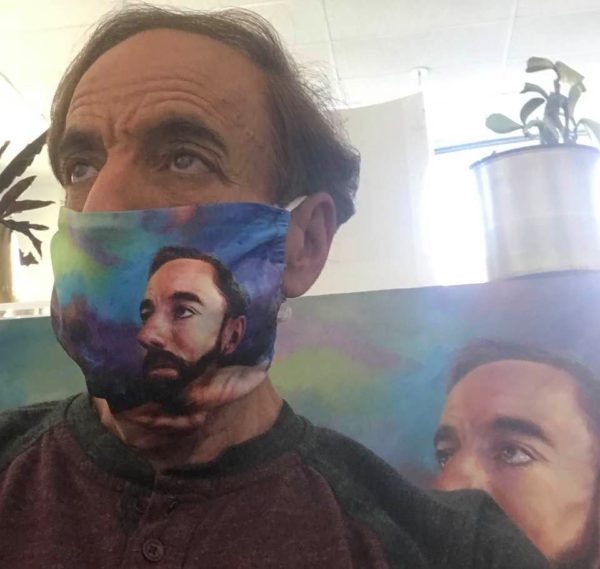 Rob Watson is the host of RATED LGBT RADIO, a national podcast and he's one of the founders of the evolequals.com.
A gay dad, business man, community activist and a blogger/writer, Watson is a contributor to the Los Angeles Blade covering entertainment, film, television, and culture with occasional politics tossed in.