President Biden oks change to filibuster for voting rights
Biden and the Vice-President Kamala Harris address the urgent need to pass legislation to protect the constitutional right to vote
ATLANTA – President Biden, after paying tribute to civil rights pioneer Dr. Martin Luther King Jr. by leaving a wreath on his grave, brought the strength of his presidency to bear in a speech Tuesday in an effort to reform U.S. Senate rules to enact voting rights legislation.
"I'm making it clear, to protect our democracy, I support changing Senate rules whichever way they need to changed to prevent a minority of senators from blocking basic voting rights," Biden said.
Biden has indicated before he supports changes to longstanding rules the Senate requiring 60 votes to end a filibuster and proceed with debate on legislation, but the speech marks an elevation of viewpoint in a more formal way and increases the pressure on fellow Democrats like Joe Manchin (W.Va.) and Kyrsten Sinema (Ariz.), who oppose such a change.
Based on his words, Biden's position on filibuster reform appears limited to voting rights legislation, which like so much other legislation has passed in the House and has stalled out in the Senate. The Washington Blade has placed a request in with the White House seeking comment on why, if Biden supports changing the filibuster for voting rights, why hasn't he made the case for other issues, such as police reform or LGBTQ civil rights.
A major reason cited by Biden to bring the force of his presidency down on this issue: The attack on U.S. Capitol on Jan. 6, 2021 instigated by President Trump, who falsely claimed he won the 2020 election against Biden.
Biden conjured images of the long road in the civil rights journey in the United States and a "violet riot" at the Capitol that Biden said undermined the process.
The recently enacted voter law in Georgia, which makes mail-in voting illegal, limits hours and locations for ballot drop boxes and bars the delivery of food and water to persons waiting in line to vote, was another major focus for Biden, who pointed out Republican lawmakers in Georgia put it in place after he won the state in 2020 and Trump pressured officials there to find more votes for him.
As a result, Biden said the "threat to democracy is so grave" he supports changes to the filibuster, which came about in use in the Senate from senators seeking to block civili rights legislation.
"If that bare minimum is blocked, we have no choice but change the Senate rules, including getting rid of the filibuster for this," Biden said.
Biden identified two bills in his speech: the John Lewis Voting Rights Act, which seeks to rectify a U.S. Supreme Court decision undermining the Voting Rights Act and the Freedom of the Vote Act, which would dramatically reform voting process, including the expansion of voting by mail and early voting.
Joining Biden in Atlanta in favor of changing rules to advance voting rights was Vice President Kamala Harris, who said "nowhere — nowhere — does the Constitution give a minority the right to unilaterally block legislation."
"Over the past few years, we have seen so many anti-voter laws, that there is a danger of becoming accustomed to these laws, a danger of adjusting to these laws as though they are normal, a danger of becoming complacent, complicit," Harris said. "Anti-voter laws are not new in our nation, but we must not be deceived into thinking they are normal."
********************
President Biden and Vice President Harris deliver voting rights speech in Atlanta:
********************
Full text of the president's remarks:
In our lives and the lives of our nation — the life of our nation, there are moments so stark that they divide all that came before from everything that followed.  They stop time.  They rip away the trivial from the essential.  And they force us to confront hard truths about ourselves, about our institutions, and about our democracy.

In the words of Scripture, they remind us to "hate evil, love good, and establish justice in the gate."

Last week, [Vice] President Harris and I stood in the United States Capitol to observe one of those "before and after" moments in American history: January 6th insurrection on the citadel of our democracy.

Today, we come to Atlanta — the cradle of civil rights — to make clear what must come after that dreadful day when a dagger was literally held at the throat of American democracy.

We stand on the grounds that connect Clark Atlanta — Atlanta University, Morehouse College, and near Spelman College — the home of generations of advocates, activists, educators and preachers; young people, just like the students here, who have done so much to build a better America. 

We visited the sacred Ebenezer Baptist Church and paused to prayed at the crypt of Dr. and Mrs. King, and spent time with their family.  And here in the district — as was pointed out — represented and reflected the life of beloved friend, John Lewis.

In their lifetimes, time stopped when a bomb blew up the 16th Street Baptist Church in Birmingham and murdered four little girls.

They [Time] stopped when John and many others seeking justice were beaten and bloodied while crossing the bridge at Selma named after the Grand Dragon of the Ku Klux Klan.

They stopped — time stopped, and they forced the country to confront the hard truths and to act — to act to keep the promise of America alive: the promise that holds that we're all created equal but, more importantly, deserve to be treated equally.  And from those moments of darkness and despair came light and hope.

Democrats, Republicans, and independents worked to pass the historic Civil Rights Act and the voting rights legislation.  And each successive generation continued that ongoing work.

But then the violent mob of January 6th, 2021, empowered and encouraged by a defeated former president, sought to win through violence what he had lost at the ballot box, to impose the will of the mob, to overturn a free and fair election, and, for the first time — the first time in American history, they — to stop the peaceful transfer of power.

They failed.  They failed.  (Applause.)  But democracy's — but democracy's visi- — victory was not certain, nor is democracy's future.

That's why we're here today to stand against the forces in America that value power over principle, forces that attempted a coup — a coup against the legally expressed will of the American people — by sowing doubt, inventing charges of fraud, and seeking to steal the 2020 election from the people.

They want chaos to reign.  We want the people to rule. 

But let me be clear: This is not about me or Vice President Harris or our party; it's about all of us.  It's about the people.  It's about America.

Hear me plainly: The battle for the soul of America is not over.  We must stand strong and stand together to make sure January 6th marks not the end of democracy but the beginning of a renaissance of our democracy. 

You know, for the right to vote and to have that vote counted is democracy's threshold liberty.  Without it, nothing is possible, but with it, anything is possible.

But while the denial of fair and free elections is un-democratic, it is not unprecedented.

Black Americans were denied full citizenship and voting rights until 1965.  Women were denied the right to vote until just 100 years ago.  The United States Supreme Court, in recent years, has weakened the Voting Rights Act.  And now the defeated former president and his supporters use the Big Lie about the 2020 election to fuel torrent and torment and anti-voting laws — new laws designed to suppress your vote, to subvert our elections.

Here in Georgia, for years, you've done the hard work of democracy: registering voters, educating voters, getting voters to the polls.  You've built a broad coalition of voters: Black, white, Latino, Asian American, urban, suburban, rural, working class, and middle class. 

And it's worked: You've changed the state by bringing more people, legally, to the polls.  That's how you won the historic elections of Senator Raphael Warnock and Senator Jon Ossoff. 

You did it — you did it the right way, the democratic way.

And what's been the reaction of Republicans in Georgia?  Choose the wrong way, the undemocratic way.  To them, too many people voting in a democracy is a problem.  So they're putting up obstacles.

For example, voting by mail is a safe and convenient way to get more people to vote, so they're making it harder for you to vote by mail. 

The same way, I might add, in the 2020 Election, President Trump voted from behind the desk in the White House — in Florida. 

Dropping your ballots off to secure drop boxes — it's safe, it's convenient, and you get more people to vote.  So they're limiting the number of drop boxes and the hours you can use them. 

Taking away the options has a predictable effect: longer lines at the polls, lines that can last for hours.  You've seen it with your own eyes.  People get tired and they get hungry.

When the Bible teaches us to feed the hungry and give water to the thirsty, the new Georgia law actually makes it illegal — think of this — I mean, it's 2020, and now '22, going into that election — it makes it illegal to bring your neighbors, your fellow voters food or water while they wait in line to vote.  What in the hell — heck are we talking about?

I mean, think about it.  (Applause.)  That's not America.  That's what it looks like when they suppress the right to vote. 

And here's how they plan to subvert the election: The Georgia Republican Party, the state legislature has now given itself the power to make it easier for partisan actors — their cronies — to remove local election officials. 
Think about that.  What happened in the last election?  The former president and allies pursued, threatened, and intimidated state and local election officials.

Election workers — ordinary citizens — were subject to death threats, menacing phone calls, people stalking them in their homes.

Remember what the defeated former president said to the highest-ranking election official — a Republican — in this state?  He said, quote, "I just want to find 11,780 votes." 

Pray God. He didn't say that part. 

He didn't say, "Count the votes."  He said, "find votes" that he needed to win.

He failed because of the courageous officials — Democrats, Republicans — who did their duty and upheld the law. 

But with this new law in Georgia, his loyal- — his loyalists will be placed in charge of state elections. What is that going to mean?  Well, the chances for chaos and subversion are even greater as partisans seek the result they want — no matter what the voters have said, no matter what the count.  The votes of nearly 5 million Georgians will be up for grabs if that law holds.

It's not just here in Georgia.  Last year alone, 19 states not proposed but enacted 34 laws attacking voting rights.  There were nearly 400 additional bills Republican members of state legislatures tried to pass.  And now, Republican legislators in several states have already announced plans to escalate the onslaught this year.

Their endgame?  To turn the will of the voters into a mere suggestion — something states can respect or ignore.

Jim Crow 2.0 is about two insidious things: voter suppression and election subversion.  It's no longer about who gets to vote; it's about making it harder to vote.  It's about who gets to count the vote and whether your vote counts at all.

It's not hyperbole; this is a fact. 

Look, this matters to all of us.  The goal of the former president and his allies is to disenfranchise anyone who votes against them.  Simple as that.  The facts won't matter; your vote won't matter.  They'll just decide what they want and then do it.

That's the kind of power you see in totalitarian states, not in democracies. 
We must be vigilant.

And the world is watching. I know the majority of the world leaders — the good and the bad ones, adversaries and allies alike. They're watching American democracy and seeing whether we can meet this moment. And that's not hyperbole.

When I showed up at the G7 with seven other world leaders — there were a total of nine present — Vice President Harris and I have spent our careers doing this work — I said, "America is back." And the response was, "For how long?" "For how long?"
As someone who's worked in foreign policy my whole life, I never thought I would ever hear our allies say something like that.

Over the past year, we've directed federal agencies to promote access to voting, led by the Vice President.  We've appointed top civil rights advocates to help the U.S. Department of Justice, which has doubled its voting rights enforcement staff.

And today, we call on Congress to get done what history will judge: Pass the Freedom to Vote Act.  Pass it now — which would prevent voter suppression so that here in Georgia there's full access to voting by mail, there are enough drop boxes during enough hours so that you can bring food and water as well to people waiting in line. 

The Freedom to Vote Act takes on election subversion to protect nonpartisan electors [election] officials, who are doing their job, from intimidation and interference.

It would get dark money out of politics, create fairer district maps and ending partisan gerrymandering. 

Look, it's also time to pass the John Lewis Voting Rights Advancement Act. 

I've been having these quiet conversations with the members of Congress for the last two months.  I'm tired of being quiet! 

Folks, it'll restore the strength of the Voting Rights Act of '65 — the one President Johnson signed after John Lewis was beaten, nearly killed on Bloody Sunday, only to have the Supreme Court weaken it multiple times over the past decade.

Restoring the Voting Rights Act would mean the Justice Department can stop discriminatory laws before they go into effect — before they go into effect.  
The Vice President and I have supported voting rights bills since day one of this administration.  But each and every time, Senate Republicans have blocked the way.  Republicans oppose even debating the issue.  You hear me?

I've been around the Senate a long time.  I was Vice President for eight years.  I've never seen a circumstance where not one single Republican has a voice that's ready to speak for justice now.

When I was a senator, including when I headed up the Judiciary Committee, I helped reauthorize the Voting [Rights] Act three times.  We held hearings.  We debated.  We voted.  I was able to extend the Voting Rights Act for 25 years.

In 2006, the Voting Rights Act passed 390 to 33 in
the House of Representatives and 98 to 0 in the Senate with votes from 16 current sitting Republicans in this United States Senate.  Sixteen of them voted to extend it.

The last year I was chairman, as some of my friends sitting down here will tell you, Strom Thurmond voted to extend the Voting Rights Act.  Strom Thurmond.

But, folks, then it was signed into law, the last time, by President George W. Bush.

You know, when we got voting rights extended in the 1980s, as I've said, even Thurmond supported it.  Think about that.  The man who led the longest filibu- — one of the longest filibusters in history in the United States Senate in 1957 against the Voting Rights Act [Civil Rights Act].  The man who led and sided with the old Southern Bulls in the United States Senate to perpetuate segregation in this nation.  Even Strom Thurmond came to support voting rights.

But Republicans today can't and won't.  Not a single Republican has displayed the courage to stand up to a defeated president to protect America's right to vote.  Not one.  Not one.

We have 50-50 in the United States Senate.  That means we have 51 presidents.  (Laughter.)  You all think I'm kidding. 

I've been pretty good at working with senators my whole career.  But, man, when you got 51 presidents, it gets harder.  Any one can change the outcome.

Sadly, the United States Senate — designed to be the world's greatest deliberative body — has been rendered a shell of its former self.  It gives me no satisfaction in saying that, as an institutionalist, as a man who was honored to serve in the Senate.

But as an institutionalist, I believe that the threat to
our democracy is so grave that we must find a way to pass these voting rights bills, debate them, vote. 

Let the majority prevail.  And if that bare minimum is blocked, we have no option but to change the Senate rules, including getting rid of the filibuster for this.

You know, last year, if I'm not mistaken, the filibuster was used 154 times.  The filibuster has been used to generate compromise in the past and promote some bipartisanship.  But it's also been used to obstruct — including and especially obstruct civil rights and voting rights.

And when it was used, senators traditionally used to have to stand and speak at their desks for however long it took, and sometimes it took hours.  And when they sat down, if no one immediately stood up, anyone could call for a vote or the debate ended.

But that doesn't happen today.  Senators no longer even have to speak one word.  The filibuster is not used by Republicans to bring the Senate together but to pull it further apart.

The filibuster has been weaponized and abused.

While the state legislatures' assault on voting rights is simple — all you need in your House and Senate is a pure majority — in the United States Senate, it takes a supermajority: 60 votes, even to get a vote — instead of 50 — to protect the right to vote.

State legislatures can pass anti-voting laws with simple majorities.  If they can do that, then the United States Senate should be able to protect voting rights by a simple majority. 

Today I'm making it clear: To protect our democracy, I support changing the Senate rules, whichever way they need to be changed — (applause) — to prevent a minority of senators from blocking action on voting rights. 

When it comes to protecting majority rule in America, the majority should rule in the United States Senate.  

I make this announcement with careful deliberation, recognizing the fundamental right to vote is the right from which all other rights flow.

And I make it with an appeal to my Republican colleagues, to those Republicans who believe in the rule of law: Restore the bipartisan tradition of voting rights. 

The people who restored it, who abided by it in the past were Richard Nixon, Gerald Ford, Ronald Reagan, George H.W. Bush, George W. Bush.  They all supported the Voting Rights Act.

Don't let the Republican Party morph into something else.  Restore the institution of the Senate the way it was designed to be.

Senate rules were just changed to raise the debt ceiling so we wouldn't renege on our debt for the first time in our history and prevent an economic crisis.  That was done by a simple majority.

As Senator Warnock said a few weeks ago in a powerful speech: If we change the rules to protect the full faith and credit of the United States, we should be able to change the rules to protect the heart and soul of our democracy.  He was right.

In the days that followed John Lewis's death, there was an outpouring of praise and support across the political spectrum.

But as we stand here today, it isn't enough just to praise his memory.  We must translate eulogy into action.  We need to follow John Lewis's footsteps.  We need to support the bill in his name.

Just a few days ago, we talked about — up in the Congress and in the White House — the event coming up shortly to celebrate Dr. King's birthday.  And Americans of all stripes will praise him for the content of his character.

But as Dr. King's family said before, it's not enough to praise their father.  They even said: On this holiday, don't celebrate his birthday unless you're willing to support what he lived for and what he died for.  The next few days, when these bills come to a vote, will mark a turning point in this nation's history.

We will choose — the issue is: Will we choose democracy over autocracy, light over shadows, justice over injustice? 

I know where I stand.  I will not yield.  I will not flinch.  I will defend the right to vote, our democracy against all enemies — foreign and, yes, domestic. 

And the question is: Where will the institution of the United States Senate stand?  Every senator — Democrat, Republican, and independent — will have to declare where they stand, not just for the moment, but for the ages.

Will you stand against voter suppression?  Yes or no?  That's the question they'll answer.  Will you stand against election subversion?  Yes or no?  Will you stand for democracy?  Yes or no?

And here's one thing every senator and every American should remember: History has never been kind to those who have sided with voter suppression over voters' rights.  And it will be even less kind for those who side with election subversion.

So, I ask every elected official in America: How do you want to be remembered? 

At consequential moments in history, they present a choice: Do you want to be the si- — on the side of Dr. King or George Wallace?  Do you want to be on the side of John Lewis or Bull Connor?  Do you want to be on the side of Abraham Lincoln or Jefferson Davis?

This is the moment to decide to defend our elections, to defend our democracy. 

And if you do that, you will not be alone.  That's because the struggle to protect voting rights has never been borne by one group alone.

We saw Freedom Riders of every race.  Leaders of every faith marching arm in arm.  And, yes, Democrats and Republicans in Congress of the United States and in the presidency.

I did not live the struggle of Douglass, Tubman, King, Lewis, Goodman, Chaney, and Schwerner, and countless others — known and unknown.

I did not walk in the shoes of generations of students who walked these grounds.  But I walked other grounds.  Because I'm so damn old, I was there as well. 

You think I'm kidding, man. It seems like yesterday the first time I got arrested.  Anyway —

But their struggles here — they were the ones that opened my eyes as a high school student in the late — in the late '50s and early '60s.  They got me more engaged in the work of my life.

And what we're talking about today is rooted in the very idea of America — the idea that Annell Ponder, who graduated from Clark Atlanta, captured in a single word.  She was a teacher and librarian who was also an unyielding champion of voting rights.

In 1963 — when I was just starting college at university — after registering voters in Mississippi, she was pulled off a bus, arrested, and jailed, where she was brutally beaten.

In her cell, next to her, was Fannie Lou Hamer, who described the beating this way, and I quote: "I could hear the sounds of [the] licks and [the] horrible screams…They beat her, I don't know [for] how long.  And after a while, she began to pray, and asked God to have mercy on those people."

Annell Ponder's friends visited her the next day.  Her face was badly swollen.  She could hardly talk.

But she managed to whi- — whisper one word: "Freedom."  "Freedom" — the only word she whispered.

After nearly 250 years since our founding, that singular idea still echoes.  But it's up to all of us to make sure it never fades, especially the students here — your generation that just started voting — as there are those who are trying to take away that vi- — vote you just started to be able to exercise. 

But the giants we honor today were your age when they made clear who we must be as a nation.  Not a joke.  Think about it.  In the early '60s, they were sitting where you're sitting.  They were you.  And like them, you give me much hope for the future.

Before and after in our lives — and in the life of the nation — democracy is who we are, who we must be — now and forever.  So, let's stand in this breach together.  Let's love good, establish justice in the gate. 

And remember, as I said, there is one — this is one of those defining moments in American history: Each of those who vote will be remembered by class after class, in the '50s and '60s — the 2050s and '60s.  Each one of the members of the Senate is going to be judged by history on where they stood before the vote and where they stood after the vote. 

There's no escape.  So, let's get back to work. 

As my fath- — my grandfather Finnegan used to say every time I walked out the door in Scranton, he'd say, "Joey, keep the faith."  Then he'd say, "No, Joey, spread it." 

Let's spread the faith and get this done. 

May God bless you all.  And may God protect the sacred right to vote. Thank you.  I mean it.  Let's go get this done.  Thank you. 
Anti-Trans far-right pundit Matt Walsh says gender affirming is evil
Walsh, who has over a million Twitter followers which includes the anti-LGBTQ Libs of Tik-Tok, called gender-affirming surgery "mutilation"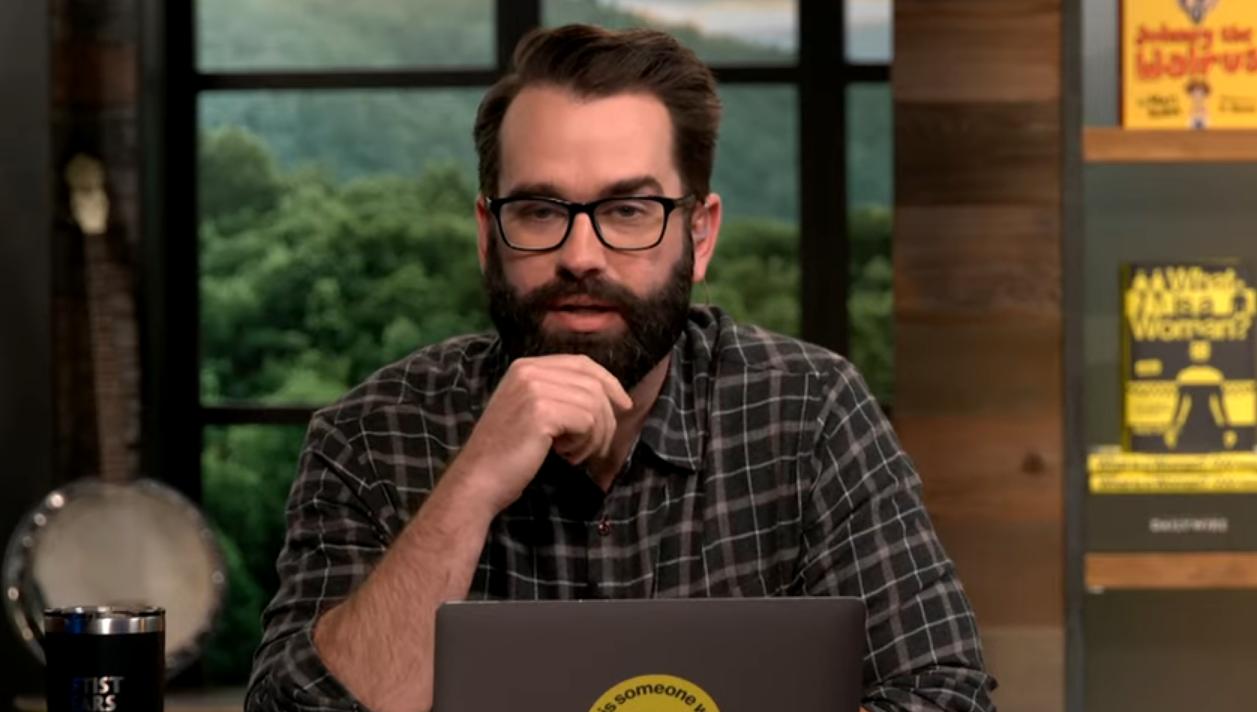 NASHVILLE – Daily Wire host and far-right extremist anti-transgender activist Matt Walsh went on Twitter Monday attacking trans people writing: "I believe that gender ideology is one of the greatest evils in human history. There is nothing they can threaten that would make me back down from this fight. I'd rather be dead than surrender to this madness. It's as simple as that for me."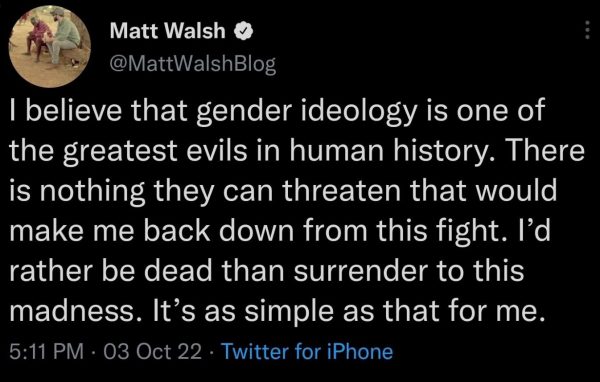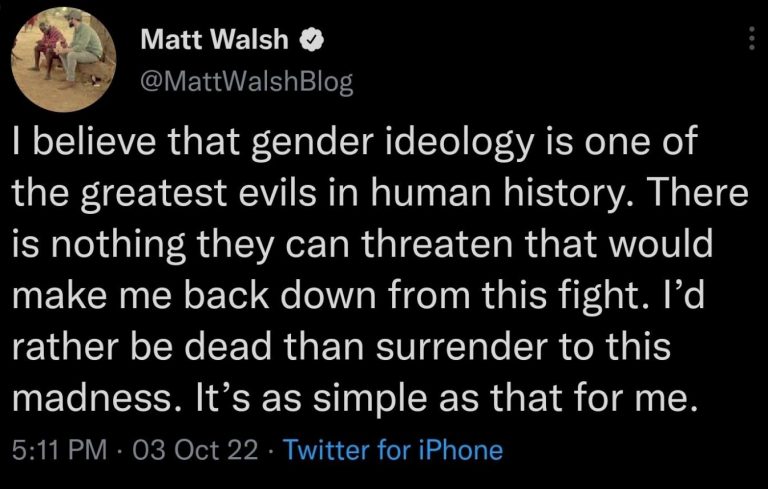 Walsh, who has over a million followers which includes the anti-LGBTQ activist account Libs of Tik-Tok, has called gender-affirming surgery human body mutilation, added in another tweet: "The medical establishment, Big Tech, and the federal government conspire to punish those of us who criticize the accepted narrative. This is full on tyranny, and it will of course be defended by every single leftist who spends every day whining about "fascism."
Alejandra Caraballo, a Clinical Instructor at Harvard Law School's Cyberlaw Clinic and a former staff attorney at the Transgender Legal Defense and Education Fund and a Staff Attorney at the LGBTQ Law Project at New York Legal Assistance Group, noted on Twitter that Walsh's tweet could incite violence against Trans Americans.
"This is a direct threat and incitement of violence against trans people. When he says "gender ideology," he really means trans people. Matt says he's willing to die to fight it. Some of his followers may take him up on that and engage in real violence," Caraballo wrote.
This is a direct threat and incitement of violence against trans people. When he says "gender ideology," he really means trans people. Matt says he's willing to die to fight it. Some of his followers may take him up on that and engage in real violence. pic.twitter.com/9QhTHcnG4b

— Alejandra Caraballo (@Esqueer_) October 3, 2022
Most recently attacks on American hospitals providing trans healthcare, especially those with clinics treating trans youth have been targeted by anti-Trans extremists led by Walsh and Brooklyn, New York-based Chaya Raichik, a former real estate agent whose 'Libs of Tik-Tok' have spread misinformation and lies about gender-affirming surgery which has fostered attacks on those healthcare facilities by far-right extremist elements.
Alarmed at the increase of violence, in a letter sent Monday to U.S. Attorney General Merrick Garland, the American Medical Association joined with the American Academy of Pediatrics (AAP), and Children's Hospital Association asking the Department of Justice investigate [the] increasing "threats of violence against physicians, hospitals and families of children for providing and seeking evidence-based gender-affirming care."
Referencing Walsh's declaration and others who complain that their anti-trans view points are free speech and being censored, including the recent 7 day suspension of Raichik that expired Monday as well as the letter asking the U.S. Attorney General and the Justice Department to investigate , Caraballo noted:
"The instigators of the anti-LGBTQ moral panic are now pushing the narrative that they are going to be prosecuted by DOJ for their speech. They won't be prosecuted. They haven't violated the law. However, they need to fuel further outrage and feign persecution."
The instigators of the anti-LGBTQ moral panic are now pushing the narrative that they are going to be prosecuted by DOJ for their speech. They won't be prosecuted. They haven't violated the law. However, they need to fuel further outrage and feign persecution. pic.twitter.com/wcMG0afcFj

— Alejandra Caraballo (@Esqueer_) October 3, 2022
LA Mayoral race tight- Luna maintains lead over Sheriff Villanueva
In the race to replace Eric Garcetti as Mayor, Rep. Karen Bass is leading billionaire businessman Rick Caruso – 34% to 31% among all voters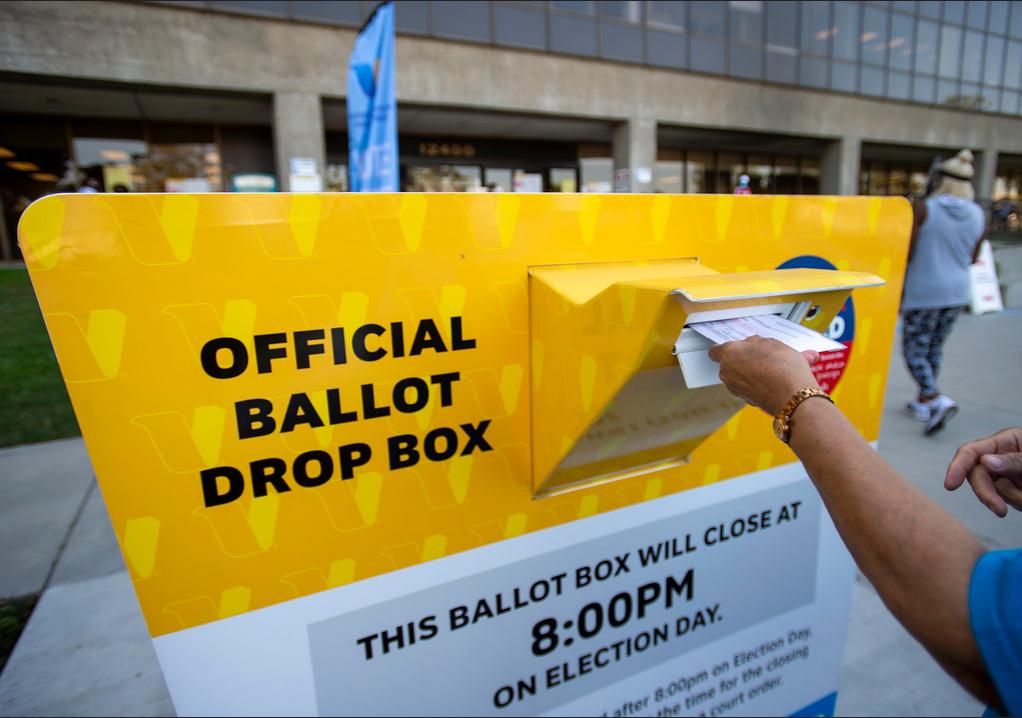 LOS ANGELES – New polling released Monday showed that in the race to replace Eric Garcetti as Mayor of Los Angeles, Rep. Karen Bass is leading billionaire businessman Rick Caruso – 34% to 31% among all voters.
In the new UC Berkeley Institute of Governmental Studies survey, Caruso is now just 3 points behind — which is within the poll's margin of error. In August, Caruso trailed by 12 points although the poll found that among likely voters, Bass still leads by 15 points – 46% to 31%.
In the race for Los Angeles County sheriff, the Los Angeles Times reported Monday that retired Long Beach Police Chief Robert Luna has a formidable, 10-point lead among likely voters over the incumbent, Alex Villanueva, a new UC Berkeley Institute of Governmental Studies/Los Angeles Times poll showed.
With little more than a month until the Nov. 8 runoff election, 36% of likely voters polled said they are planning to cast ballots for Luna, while 26% said they favor Villanueva.
Race to the Midterms: Victory Fund touts 450+ candidates
"The Victory Fund's nonpartisan – So we don't talk about 'holding the House' so much as 'keeping the forces who want to harm us at bay'"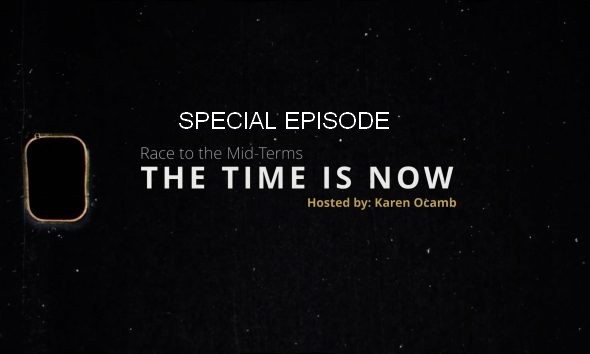 By Karen Ocamb | WEST HOLLYWOOD – With just six weeks until the Nov. 8 midterm elections, Democrats are furiously working to stop MAGA Republicans from hanging democracy with the noose they propped up for then-Vice President Mike Pence on January 6.
The possibility of GOP Minority Leader Kevin McCarthy winning the five seats necessary to take back the House and gavel from Speaker Nancy Pelosi and Republican Senate Minority Leader Mitch McConnell having power to shape the judiciary with prompting from The Federalist Society — LGBTQ people, people of color and women could be in for decades of rule by straight white supremacist Trump cultists.
The overturning of Roe v Wade, taking away the right to bodily autonomy, is just the beginning of the unraveling of individual privacy protections, the dismantling of equal justice under law and the murder of democracy by MAGA ideologues with the power to invalidate votes.
But all is not lost just yet. Power is still in the hands of voters who prize real patriotism over fantasies about Trump's Big Lie. And a lot of those patriots are LGBTQ candidates running for elected office across the nation.
In this special episode of Race to the Midterms, we talk with former Houston Mayor Annise Parker, now President and CEO of the LGBTQ Victory Fund and the Victory Institute. The Victory Fund has now endorsed and promoted more than 450 out candidates seeking congressional seats and down-ballot state and local seats. Victory is also on the ground campaigning and getting out the vote in states such Texas, Florida, North Carolina, Minnesota, Kentucky, New York, Rhode Island, Pennsylvania, Vermont, and Connecticut.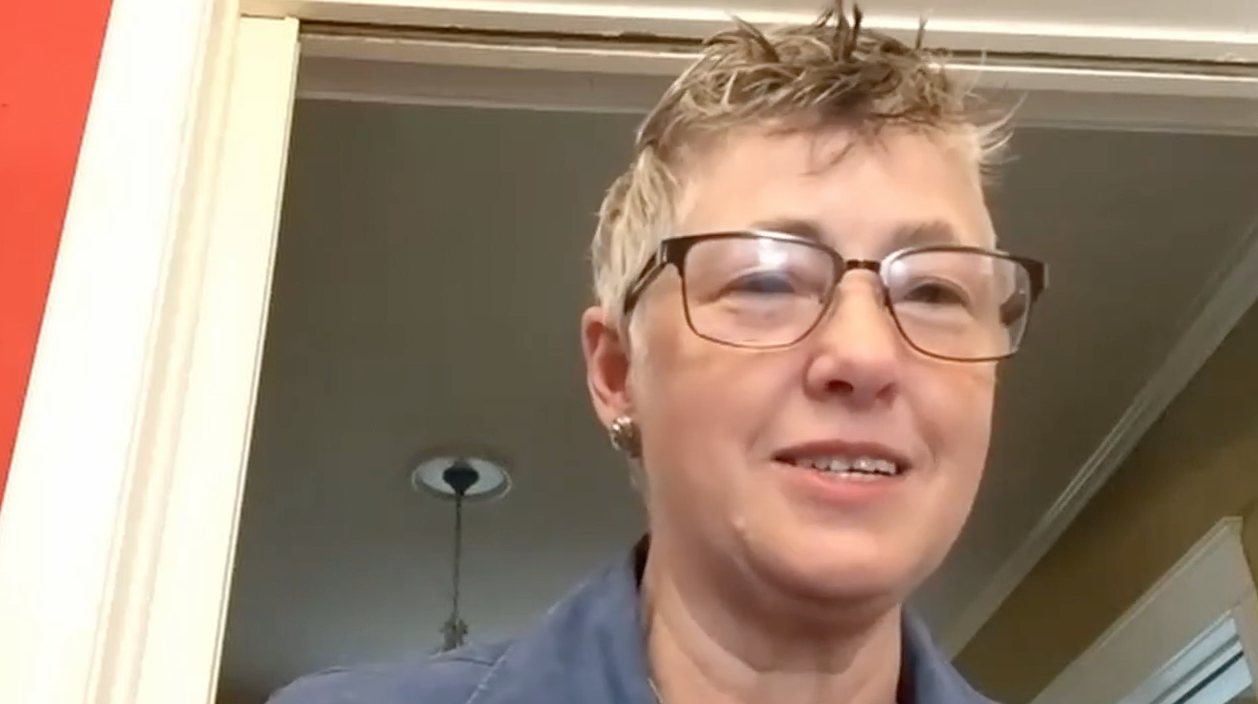 The Victory Fund, founded in 1991, endorsed two people that year Sherry Harris for Seattle City Council candidate in Seattle and Los Angeles-based attorney Bob Burke, who was running for the California State Assembly. "This year we have more than 450 candidates so you can see the tremendous growth," Parker says.
Victory was able to identify more than 1100 out LGBT candidates but they also have a strict viability standard. "We are trying to push the envelope. And amazingly, our candidates are 30% more diverse than the general candidate pool. If you go to VictoryInstitute.org, you can look at our some of our research" showing demographics of all of the candidates in United States and then the LGBT candidates.
Victory's Spotlight candidates, in particular, illustrate the essential intersectionality of LGBTQ candidates. "We are part of every community and we understand that," says Parker. "But what is also happening is that more and more candidates of color from across the political spectrum are bringing their full selves to their races. I'm not going to say that it's helpful to be openly LGBT. But I'm going to be really clear — it's not a negative.
"Our candidates win at the same rate that any other candidates win," Parker continues. "When you control for your experience and the demographics of the district and the quality of the campaign, which is a really good sign. , and the fact that more and more people are acknowledging their gender identity or their sexual orientation — for us, having been in this game for so many decades with a singular purpose, whether someone is successful, I mean, we do want to see candidates win, but whether they ultimately are successful at the ballot box — when they run as their authentic selves, they're true to themselves, they're comfortable in their own skin, it has a transformative effect. And we're excited about the possibilities this year."
While Victory has endorsed numerous congressional candidates, our strength as an organization is really down ballot from there. No other national organization does down ballot races," Parker says. State house races are really, really important because "the really stupid stuff starts in the state house and the really bad anti-LGBTQ stuff starts in the state houses and it can metastasize. In fact, there are organizations that stamp out some of these really ugly bills like cookie cutter, stamping them out and sharing them with right wing legislators, cross country so we really work hard at that level."
And there have been victories, including helping three Black LGBT leaders win their primaries. "They will be the first Black members of the Texas legislature," says the woman who became the first out lesbian mayor of a major city, identifying former Houston City Council member Jolanda Jones in Houston, longtime HIV and Dallas community activist Venton Jones, and in Beaumont, Christian Manuel Hayes.
Parker also notes that the Victory Fund is a nonpartisan organization and we do support Democrats — and Republicans. So we don't talk about 'holding the House' so much as 'keeping the forces who want to harm us at bay.' Parker mentions Sharice Davids as "not only a great example of an amazing member of Congress, but as an intersectional person — as an Indigenous woman, a Native American woman. This is her third run. She was elected twice, but redistricting was not good to her district — it was just eviscerated in Kansas. This is a tough state. So, I'm a little worried about Sharice."
Redistricting and voter registration is also working against the congressional reelection campaigns of Angie Craig in Minnesota and Chris Pappas in New Hampshire. There are new candidates, too, such as Will Rollins running in Palm Springs against anti-gay Ken Calvert, "who is no friend of the community, voted to against the repeal of Don't Ask, Don't Tell, voted for the Defense of Marriage Act. They're neck and neck out there. For most voters, congressional races all turn on these national issues — where people were on January 6th and the Big Lie about Trump and that he won the last election, that sort of thing. The down ballot races are run on local issues — and that's why our candidates do so well."
Another interesting congressional race is New York's Third District in Long Island. Victory has endorsed Democrat Robert Zimmerman. But his Republican opponent, George Santos, is also openly gay. "They both have deep ties to the district. No carpetbaggers. They're credible candidates. And they raise good money. They have their party's nomination," says Parker. "Unfortunately, from our viewpoint, Santos was on the mall on January 6 and was part of the Big Lie trying to overturn the election, which made him not suitable for our endorsement."
Parker also highlighted three governors' races: Colorado Gov. Jared Polis is running for reelection "and should be OK. But we could take Massachusetts with Maura Healey and we can take Oregon with Tina Kotek. Maura is doing really well. Tina Kotek is in a three-way race. The interesting thing there is all three are women: a Republican and Democrat and independent. Tina Kotek is the Democrat. Any one of them could win."
Annise Parker closed out the interview talking about her intersectional family — she's been with her wife Kathy Hubbard for 31 years and they have a Black son Jovan and two bi-racial/Black daughters and a third daughter who is Anglo Hispanic.
Jovan, now 46, was a 16-year-old gay street kid when 17-year old Treyvon Martin was murdered. "He was on and off the streets of Houston and he was being raised by his grandparents and they just — they kept trying to force the gay out and he'd run away or they'd throw him out and back and forth," Parker says. "And then we finally said 'Enough with that' and invited him into our family."
Parker had her own motherly response when Treyvon Martin was killed and President Obama said that if he had a son, he would look like Treyvon. In fact, Obama said at the time in 2012, he looked like Treyvon growing up.
"When Obama said that I couldn't help thinking my mother adored my son Jovan. My mother at the time was living in Charleston, South Carolina," she says. "Jovan was about 30 the first time he ever went to visit her on his own and drove over to Charleston. And I had to have this conversation with him before he went. It's like, 'she's an older white woman living by herself. Don't let her give you a key. Make sure you knock on the door. She opens the door. Anybody driving by can see that you're going in. That she's welcoming you in. Just be really, really careful.'
"And I shouldn't have had to have that conversation," Parker says. "Nobody should have to have that conversation. But that's the reality of the world we live in still."
WATCH: