Signature block pronouns ok'd for Air Force- no set policy other branches
"The change request was driven by awareness of a restrictive policy that was being used against transgender Airmen and Guardians"
ARLINGTON, Va. – In a December 2021 update to the Department of the Air Force writing guide, The Tongue and Quill, now allows Airmen and Guardians to include pronouns in their signature block.
The Tongue and Quill provides formatting standards and guidelines for a number of official documents, including email, memoranda, letters and papers.
"An inclusive force is a mission-ready force, and I'm thankful to the LGBTQ Initiatives Team for helping us realize this opportunity to be a more inclusive force," said Under Secretary of the Air Force Gina Ortiz Jones.
The LGBTQ Initiatives Team, or LIT, a part of the Department of the Air Force Barrier Analysis Working Group, advocated for this change, one of the latest initiatives the DAF undertook to address barriers to service and promote a more inclusive culture.
"The change request was driven by awareness of a restrictive policy that was being used against transgender Airmen and Guardians who were authentically representing themselves," said Lt. Col. Bree Fram, a LIT Transgender Policy Team co-lead. "It was also important for many individuals often confused as being a different gender in their communications."
This effort was led by the LIT, with support from the Pacific Islander/Asian American Community Team, and the Women's Initiatives Team.
Master Sgt. Jamie Hash, the other LIT Transgender Policy Team co-lead, also explained that the explicit permission to use pronouns, a practice that is now common in the civilian sector, gets the DAF further down the road of explicitly acknowledging the existence and dignity of non-binary military members and civilians. She added that this change eliminates confusion for people with non-Anglo/Western or gender-neutral names.
"The LIT provided an opportunity to streamline the process for this change," Hash said, explaining that this change was a request she started from her installation's Diversity and Inclusion committee. "It is an example of how the teams are addressing barriers, collaborating, and executing solutions in ways that have not been seen before to help Airmen and Guardians thrive."
Official signature blocks should include name, rank, service affiliation, duty title, organization name, phone numbers and social media contact information. Pronouns such as he/him, she/her, or they/them are now authorized but not required. An example is:
ANGEL ALONSO, Capt, USAF (he/him/his)
Occupational Therapy Element Leader
48th Operational Medical Readiness Squadron
RAF Lakenheath, UK
DSN: 555-1212
Pronouns can be placed immediately after the name in parentheses or on separate lines within the signature block.
"A foundational competency of the DAF is to foster inclusion," Fram said. "The use of correct pronouns is an easy way to show care and respect for Airmen and Guardians as individuals, and can help the DAF retain highly qualified individuals. Allowing pronouns in an individual's signature block is a quick and simple way to eliminate confusion and promote a more inclusive culture."
The Military Times reports that the Army is weighing its options while the Navy and Marine Corps have not at this time determined that a pronoun usage policy is necessary.
"Currently, the use of pronouns is the service member's choice to include or not," Neal Fisher, deputy director of public affairs for the Chief of Naval Personnel, told Military Times. "The Navy does not have a standing policy on email signature lines that address the use of personal pronouns, [and it] has not mandated, encouraged, discouraged nor considered the use of pronouns in signature blocks."
As for the Marine Corps, it will follow the Navy's lead. Marines and sailors alike are allowed to include in their signature block what they believe is necessary to ensure clear and effective digital communication, according to Capt. Ryan Bruce, a media operations officer with the HQMC Communication Directorate.
"The Marine Corps does not have a specific policy dictating what can or cannot be included in an email signature block," Bruce noted. "The Naval Correspondence Manual describes several complimentary email closings, but generally defers to following customs and courtesies."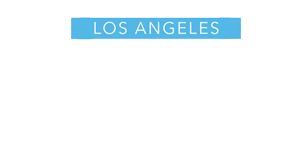 HIV-positive soldier commissioned with U.S. Army National Guard
More than 50 people who attended were family members, friends, LGBTQ rights advocates, and fellow service members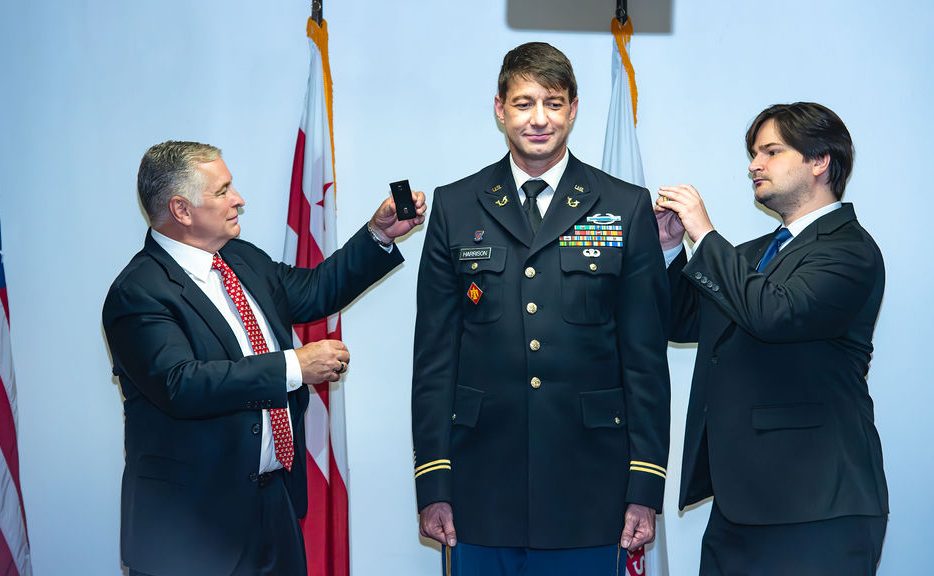 WASHINGTON – Gay D.C. attorney Nicholas Harrison, a longtime member of the U.S. Army National Guard, was officially commissioned as a First Lieutenant in the D.C. Army National Guard at an Aug. 5 ceremony.
The ceremony at the D.C. National Guard Armory located next to RFK Stadium took place a little over a year after Harrison, who was diagnosed with HIV in 2012, successfully challenged the military's longstanding policy of banning soldiers with HIV from becoming commissioned officers in a lawsuit initially filed in 2018.
In what LGBTQ and AIDS activists consider a landmark ruling, the U.S. District Court for the Eastern District of Virginia handed down a decision in April 2022 declaring the military's HIV restrictions unconstitutional. The decision ordered the U.S. Department of Defense to discontinue its policy of refusing to deploy and commission as officers members of the military with HIV if they are asymptomatic and otherwise physically capable of serving.
Two months after that ruling, the Biden administration announced it would not contest the court ruling in an appeal, and a short time later U.S. Secretary of Defense Lloyd Austin issued a memorandum announcing changes in the military policy that would allow members of the military with HIV to be deployed and become officers in accordance with the court ruling.
The memorandum states that individuals "who have been identified as HIV positive, are asymptomatic, and who have clinically confirmed undetectable viral load will have no restrictions applied to their deployability or to their ability to commission while a service member solely on the basis of their HIV-positive status."
Kevin Jennings, CEO of Lambda Legal, the LGBTQ litigation organization that represented Harrison in his lawsuit and who attended Harrison's commissioning ceremony, called the court ruling and the Biden administration's decision not to appeal the ruling an important advancement in efforts to remove barriers to people with HIV who wish to serve in the military.
"Today is a historic day in Washington, D.C., as we witness the commissioning of Nick Harrison," Jennings and Lambda Legal Senior Attorney Kara Ingelhart said in a statement. "Although the journey to wearing his officer's bars took several years, Nick's perseverance, along with his legal team and other involved service members, helped to realize his dream of becoming an officer in the District of Columbia Army National Guard," Jennings and Ingelhart said.
Among the more than 50 people who attended Harrison's commissioning ceremony were family members, friends, LGBTQ rights advocates, and fellow service members.
Serving as master of ceremonies at the event was Dr. Joshua Fontanez, chair of the board for the Modern Military Association of America, the nation's largest organization representing LGBTQ military service members, their spouses, family members, and veterans. The association joined Lambda Legal in supporting Harrison's lawsuit to overturn the military's HIV policy.
Donald Cravins Jr., the U.S. Under Secretary of Commerce for Minority Business Development, administered the oath of office commissioning Harrison to the rank of First Lieutenant.
And Jennings of Lambda Legal and Baraq Stein, Harrison's partner, performed the ceremonial "Pinning of Rank" by attaching the lieutenant's rank insignia on each side of the shoulder of the Army uniform that Harrison was wearing at the ceremony.
"This commissioning ceremony, steeped in long-standing military tradition, is intentionally focused on honoring the network of support and inspiration that brought me to this juncture," Harrison said in remarks following his official commissioning.
"My own path has been far from conventional, leading me into the heart of a storm that allowed me to become part of a larger narrative – challenging the military's discriminatory HIV policies through a landmark court case brought by Lambda Legal and the Modern Military Association of America," he said.
A native of Oklahoma, Harrison joined the U.S. Army in September 2000 at the age of 23, at the time he was about to enter his third year as a student at the University of Central Oklahoma. He said he served for three years as an airborne paratrooper with a Parachute Infantry Regiment in Anchorage, Alaska.
After completing his initial enlistment in the Army, he resumed his university studies while joining the Oklahoma National Guard. He graduated in May 2005 with a bachelor's degree and "proceeded to Oklahoma City University's law school," he told the Blade in a statement.
In March 2006, while enrolled in law school, he was deployed to Afghanistan with the Oklahoma National Guard's 45th Infantry Division, he recounted in his statement. Upon his return, he said he had to restart his law school studies at the University of Oklahoma in August 2007.
After receiving a law degree and Master of Business Administration degree he was deployed once again, this time to Kuwait and Iraq. "On my return, I passed the bar and began job hunting, which led me to Washington, D.C. in July 2013," he says in his statement.
In October of 2013, he transferred his National Guard membership from Oklahoma to D.C. by joining the D.C. National Guard, where he was assigned to a military police company with the rank of sergeant, he said. During that same year, he was selected for a Judge Advocate General position, which involves duties similar to a civilian judge.
Having been diagnosed with HIV the previous year, he requested a waiver from the military's HIV policy that would have allowed him to take on his new JAG position. But his request was turned down, prompting him to initiate a campaign to challenge what he and many others believed to be an outdated policy denying fully capable people with HIV from serving in positions as military officers.
A short time later, through support from Lambda Legal and an organization that later became the Modern Military Association of America, he filed his lawsuit challenging the military's HIV policy that has led to what his supporters are calling the landmark event on Aug. 5 during which he became a commissioned officer.
Harrison, however, said the Army has interpreted the changed HIV rules in a way that has forced him to take his case once again to court to challenge a decision by Army officials to have him reapply to join the National Guard under the new policy rather than commission him as an officer retroactively based on his 23 years of military service.
Having to reapply, Harrison told the Washington Blade, would require him to serve in the National Guard for another eight years, even though he became eligible to retire in 2020. He has contested the decision to require him to reapply before the same court that overturned the military's discriminatory HIV policy and before the Army Board for the Correction of Military Records, which he says has the authority to "rectify" the Army's position on reenlistment.
Jennings of Lambda Legal said at Harrison's commissioning ceremony that Harrison's ongoing dispute with military officials indicates that some details related to Harrison's case must still be worked out.
"But today we really should just celebrate Nick's perseverance," Jennings told the Blade. "His determination, and the fact that he has made history has paved the way for thousands of people."
In his remarks following his commissioning, Harrison said among the lessons he has learned in his many years in the military is the need to be respectful of the military as an institution and to engage in "respectful disagreement" when at odds with others.
"When I chose to don the uniform, to become part of an institution that has had its share of failures, it was not a decision made lightly," he said. "I embarked on this journey because I believe in the potential for change from within, in the power of standing up from within a marginalized community to serve, protect, and defend a nation that doesn't always reciprocate in kind," he told the gathering.
Harrison currently serves as managing partner for the downtown D.C. law firm Harrison-Stein.