Bill to stop 'gay panic defense' clears New Hampshire House
New Hampshire could soon join over a dozen other states which ban the use of 'gay panic' as a defense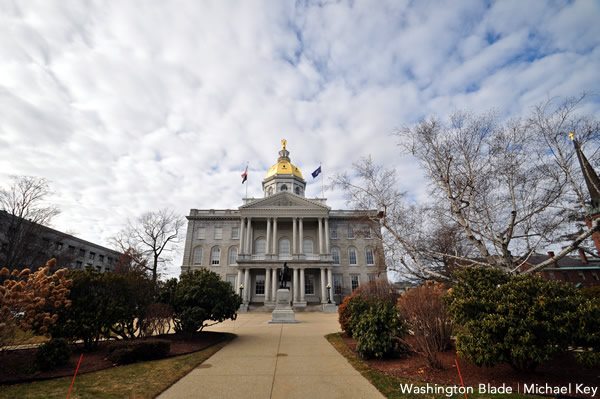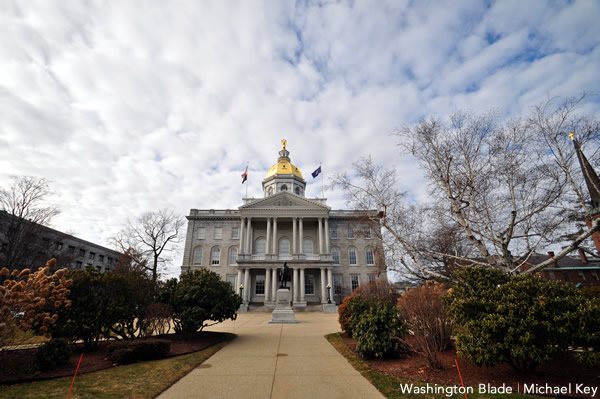 CONCORD – Legislation prohibiting defendants accused of manslaughter from using the victim's gender, gender identity or sexual orientation as a defense, which had died in committee during the 2021 regular session of the New Hampshire House of Representatives, was reintroduced this session and passed with a 223-118 vote last week.
House Bill 238, stirred up controversary from opponents who claimed that state statues already covered murder and manslaughter. During a Criminal Justice committee hearing last Spring, Rep. Dick Marston, a Manchester Republican, voiced opposition, saying that the laws already cover murder and manslaughter and that "there's no way in heck that you're going to be able to say 'Well because he or she was some deviant sexuality that I'm not–'"
Marston was cut off by committee chairman Daryl Abbas, a Salem Republican, who gaveled him down and rebuked him for the derogatory language the Concord-Monitor reported.
Later, the committee Republicans blocked an effort to move the bill out of committee alleging it needed more work and was not necessary because a jury could already strike down a similar attempted defense. The bill was then stalled in the committee, effectively killing it from being pushed further in last year's session.
As the measure now heads to the state Senate, New Hampshire could soon join over a dozen other states which ban the use of the 'gay panic' as a defense.
New Hampshire's Republican Governor to veto "Don't Say Gay" bill
"This bill is antithetical to all the work we have done to ensure individuals in the LGBT community can live a life free from discrimination"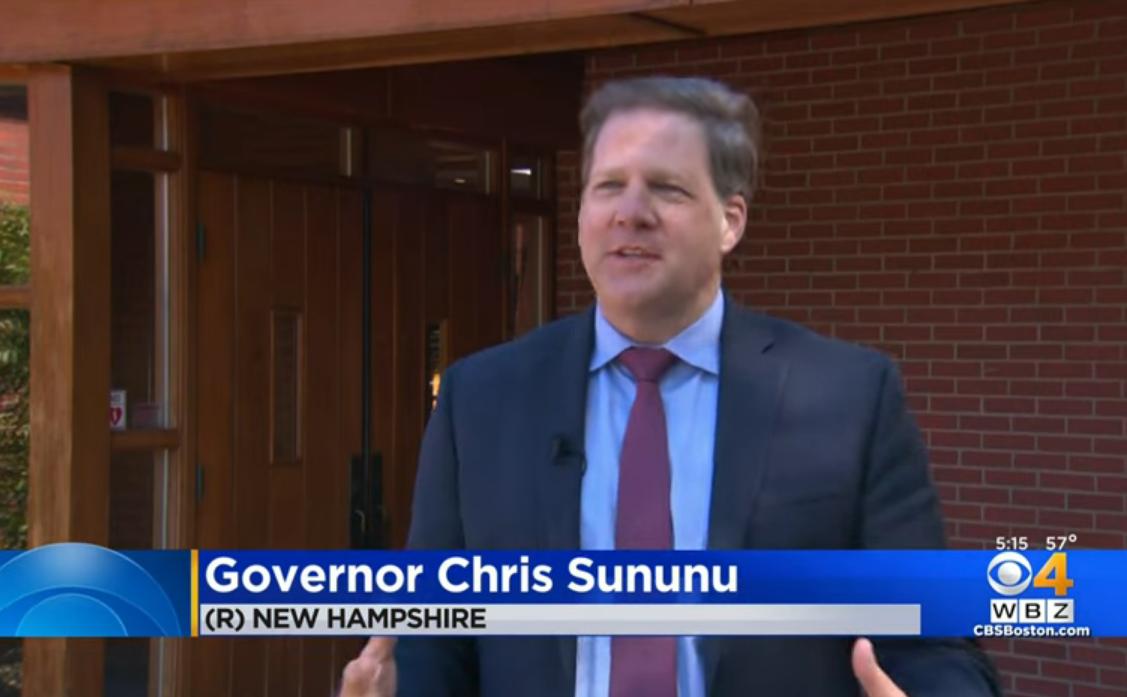 CONCORD – New Hampshire's Republican Governor Chris Sununu announced Thursday that he will veto HB 1431, titled as the "Parental Bill of Rights," legislation that would force school officials and faculty to take on the role of outing students to their families.
"This bill as written creates numerous challenges for kids," the governor said. "I share the concerns of the attorney general and, as such, will veto the bill if it reaches my desk."
The bill had undergone several changes with a final amended version working through both chambers pushed by Republican leadership.
The New Hampshire Bulletin reported Thursday that the bill has been opposed by the New Hampshire Attorney General's Office, LGBTQ+ rights groups, civil rights advocates, and teachers unions, who noted that the legislation would require schools to "out" trans students to their parents. They argued that doing so could be dangerous for some students and might discourage others from seeking help at school.
Sununu says he will veto bill critics say would force schools to out LGBT children https://t.co/iRGeXvFNTr

— WMUR TV (@WMUR9) May 19, 2022
In interviews with Manchester's ABC News affiliate WMUR-TV 9, supporters claimed it would allow parents to be more involved with their children's school lives.
"They don't know my child like I do," said state Sen. Bill Gannon, R-Sandown. "I'm the one responsible for them. The child doesn't have capacity on his own to give up whether or not he's going to get certain medical treatment. I want to know what's going on in my kid's life."
"So, there are a lot of cases where things are going on in a school system, and the parents are never informed, and this will allow for notification to the parents, and there's a long list of things that would be notified – everything from bullying to failing grades," said JR Hoell, treasurer of Rebuild NH, a group that organized around opposing COVID-19 vaccine mandates.
LGBTQ+ advocacy groups and ally lawmakers decry the measure WMUR reported:
Opponents are blasting the bill, saying it would mean that if a student joins a specific club or confides in an adviser or teacher, schools would then inform parents, essentially outing gay, lesbian and transgender students.
"This bill is antithetical to all the work we have done in the state to ensure that individuals in the LGBT community can live a life free from discrimination," said state Sen. Becky Whitley, D-Hopkinton.
"It's totally inappropriate for school officials to take on the role of outing students to their families, and coming out should always be an intimate moment within a family, not a clumsy event," said Chris Erchull, of GLBTQ Legal Advocates & Defenders.
Last December a diverse group of educators, advocacy groups, and law firms filed a federal lawsuit challenging a New Hampshire classroom censorship law, contained within state budget bill HB2, which discourages public school teachers from teaching and talking about race, gender, sexual orientation, disability, and gender identity in the classroom.
"This unconstitutionally vague law disallows students from receiving the inclusive, complete education they deserve, and from having important conversations on race, gender, disability, sexual orientation, and gender identity in the classroom," said Gilles Bissonnette, Legal Director of the ACLU of New Hampshire at the time of the lawsuit. "It is an attack on educators who are simply doing their job. Just four months into the school year, teachers are reporting being afraid to teach under this law for fear of being taken to court. This law, through vagueness and fear, erases the legacy of discrimination and lived experiences of Black and Brown people, women and girls, LGBTQ+ people, and people with disabilities."
New Hampshire state Rep. may have defamed drag queens during hearing
Derry Town Councilor, Joshua Bourdon, said he, his wife and children attended calling it a positive experience with no inappropriate behavior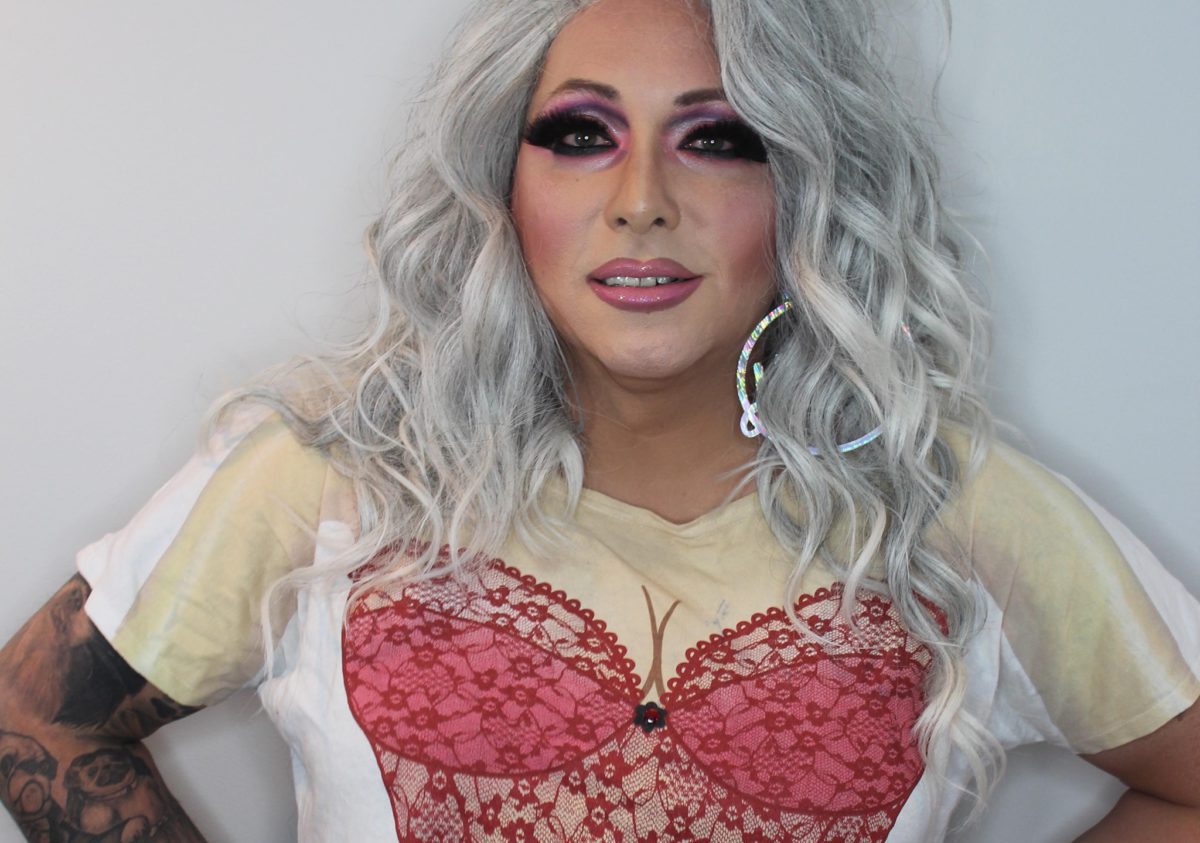 DERRY, Nh. – A New Hampshire state Representative may have made false and defamatory claims about two drag queens when speaking at a committee hearing in support of his bill requiring public libraries to vet employees and volunteers with background checks to protect children.
During Feb. 10 House Labor, Industrial and Rehabilitative Services Committee hearing for the legislation, H.B. 1529-FN, Rep. David Love (R-Derry) said he "decided to go forward with this bill as a result of a 'drag queen story hour,' they called it."
Love alleged that Michael McMahon, who goes by Clara Divine in drag, performed inappropriately in front of children at the Tupelo Music Hall in Derry, New Hampshire, last June. The event was initially supposed to occur at a public library, then a park, but "outrage" caused moved the event to the private venue.
"This individual was dancing with kids, rubbing butts, just really going way too far, and there was never a background check done on him," said Love, who did not attend the event.
However, McMahon told the Manchester Ink Link, none of that happened.
"I had over 500 people in attendance and they can all vouch that none of those things happened," McMahon said. "Literally, he's making up something. It doesn't make any sense."
Republican Derry Town Councilor Jim Morgan, a gay man, wrote a letter to the committee, refuting Love's claims.
"I find it distasteful that an elected member of the House would blatantly lie to the committee to provide a sense of reason to pass such a flawed bill," Morgan wrote, according to the publication.
Another Derry Town Councilor, Joshua Bourdon, said he and his wife and children attended the show, calling it a positive experience with no inappropriate behavior.
"I was disappointed to hear that Rep. Love lied to his peers," Bourdon said, according to the Ink Link. "Nothing like that was there."
The owner of Tupelo Music Hall also spoke to the online news site, denying that McMahon performed inappropriately and suggesting that "maybe David should go to some of these shows, and learn something about love and inclusion."
During the hearing, Love also said he heard of a similar drag story hour at a public library in Nashua, New Hampshire, at a public library. He said it was later alleged that the drag queen at the show, Monique Toosoon, "​​was a convicted sex offender."
But Robert Champion, who performs as Monique Toosoon, completely denies the claims.
"I've been in the public eye for probably 20 years for being a drag queen, and I have never ever been accused of being a sex offender," Champion told the publication, adding that he wouldn't have been able to complete an adoption in 2019 if he was a registered sex offender.
Both Champion and McMahon are seeking legal counsel about the potentially defamatory claims, according to the publication.
Love told the Ink Link that constituents told him about McMahon "rubbing butts" with children and said he remembers reading about Champion in a newspaper.
"I don't know if it was a Boston Herald or the Union Leader or what," Love said. "I've done more research on that and haven't found it."
But he still doesn't think drag is appropriate for children.
"All things aside, it's adult entertainment. … I don't know why we're going to this extreme, societally-wise. But to me it's not right," Love said. "If you want to do it as adult entertainment, have at it. But for kids, leave it alone."
Right-wing group offers 'bounty' on public school teachers in Granite State
"Live free or die" has given way to "shut up or else." New Hampshire lets public turn in teachers for violation of its new anti-divisive law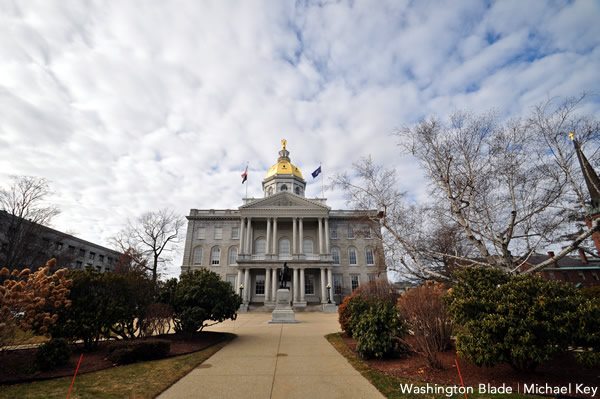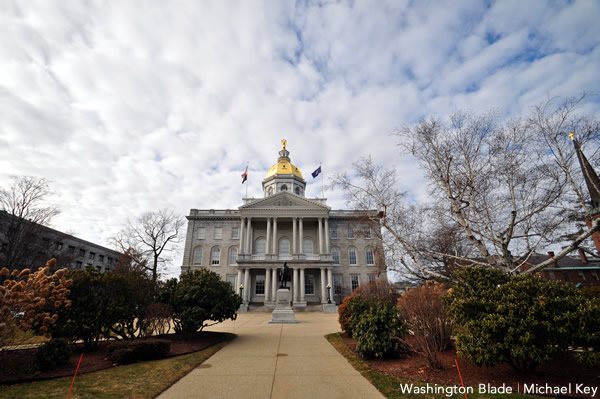 CONCORD – The Florida-based Moms for Liberty, a nonprofit claiming to advocate for "parental rights," which has been working to advance a far-right agenda of banning the instruction of 'Critical Race Theory' and gender studies- which includes transgender people, is offering a cash bounty to parents or others who turn in public school teachers for violation of New Hampshire's new anti-divisive subject matter law.
Peter Greene, a retired high school English teacher and senior contributor to Forbes magazine writes; "Live free or die" has given way to "shut up or else." New Hampshire has set up a system for letting the public turn in public school teachers for violation of its new anti-divisive subject matter law, and Moms for Liberty have offered a cash reward to parents who use it."
The Republican controlled legislature had inserted language into the state's annual budget legislation earlier this year that forbids the teaching of "divisive concepts" related to race and gender. Critics of the bill charge that the language used in the measure is vague, with some questioning its constitutionality.
The Washington Post reported that after the Republican Governor of New Hampshire, Chris Sununu, signed the measure nearly three-quarters of his diversity council quit.
We've got $500 for the person that first successfully catches a public school teacher breaking this law.

Students, parents, teachers, school staff… We want to know! We will pledge anonymity if you want. https://t.co/hA7fqvj62u

— Moms for Liberty NH (@Moms4LibertyNH) November 12, 2021
Forbes reports that teachers who violate the law can be brought before state authorities and lose their license if it is found they have "discriminated against an individual or identified group."
Additionally the state has now set up a website to let parents and students to turn in teachers that they believe have violated the law. Students and parents may fill out this form, a questionnaire that can be submitted to the state. There's a space to describe "what action was taken against you that you believe to be discriminatory" which can include any differentiation in privileges, discipline, harassment, or retaliation. It asks the parent if they have filed a complaint with the court of the Department of Education, and gives the option of giving race and national origin of the complainant Forbes notes.
"Live free or die" has given way to "Shut up or else." New Hampshire And Moms For Liberty Put Bounty On Teachers' Heads via @palan57 https://t.co/Xb5W6ZJ0bJ

— Peter Greene (@palan57) November 13, 2021