Bill to stop 'gay panic defense' clears New Hampshire House
New Hampshire could soon join over a dozen other states which ban the use of 'gay panic' as a defense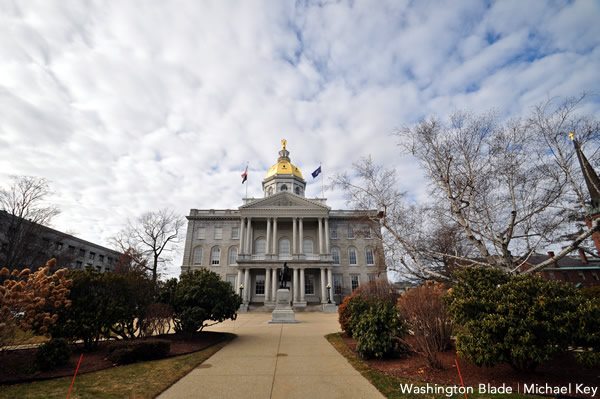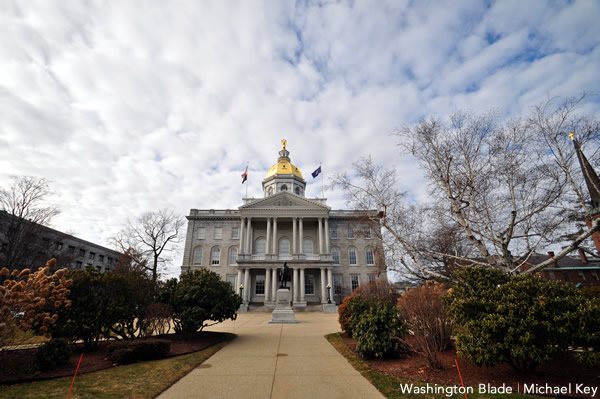 CONCORD – Legislation prohibiting defendants accused of manslaughter from using the victim's gender, gender identity or sexual orientation as a defense, which had died in committee during the 2021 regular session of the New Hampshire House of Representatives, was reintroduced this session and passed with a 223-118 vote last week.
House Bill 238, stirred up controversary from opponents who claimed that state statues already covered murder and manslaughter. During a Criminal Justice committee hearing last Spring, Rep. Dick Marston, a Manchester Republican, voiced opposition, saying that the laws already cover murder and manslaughter and that "there's no way in heck that you're going to be able to say 'Well because he or she was some deviant sexuality that I'm not–'"
Marston was cut off by committee chairman Daryl Abbas, a Salem Republican, who gaveled him down and rebuked him for the derogatory language the Concord-Monitor reported.
Later, the committee Republicans blocked an effort to move the bill out of committee alleging it needed more work and was not necessary because a jury could already strike down a similar attempted defense. The bill was then stalled in the committee, effectively killing it from being pushed further in last year's session.
As the measure now heads to the state Senate, New Hampshire could soon join over a dozen other states which ban the use of the 'gay panic' as a defense.
New Hampshire council moves to ban all art after LGBTQ mural
Town board has also taken aim at local theatre company production of La Cage Aux Folles, the 1983 Tony Award-winning musical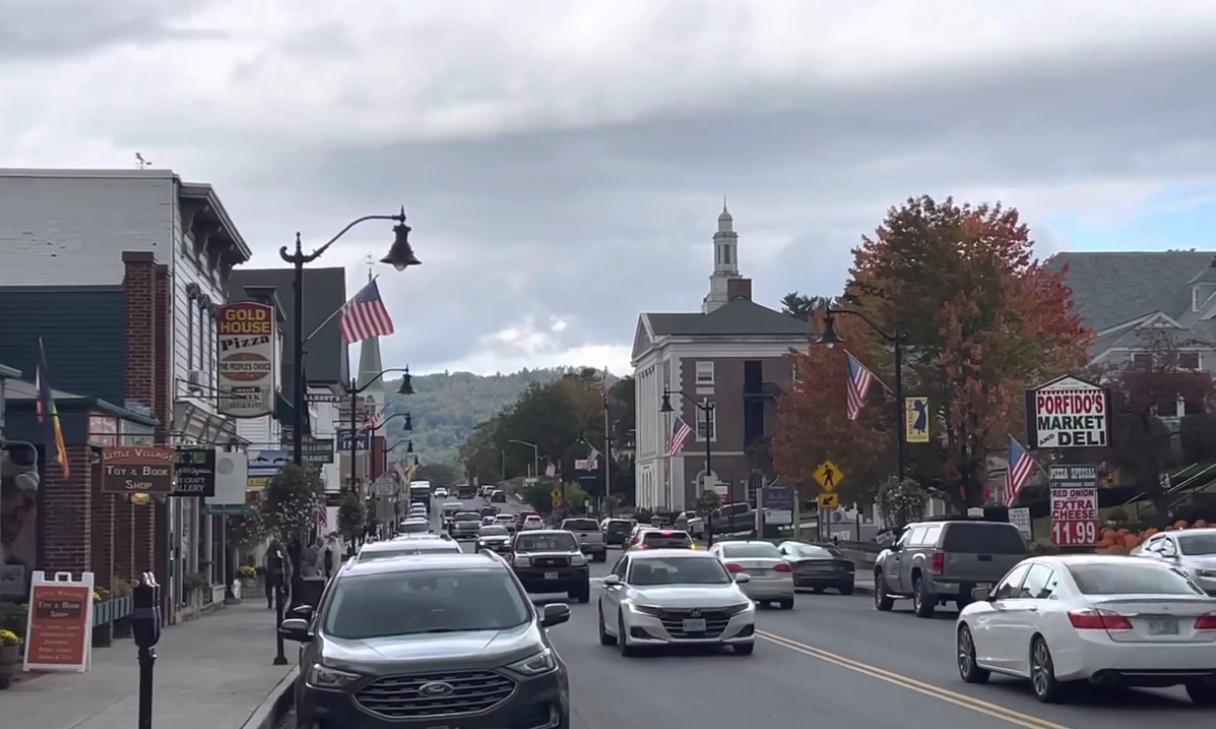 By Rob Salerno | LITTLETON, N.H. – Picturesque Littleton, New Hampshire frequently ranks near the top of lists of the best or most quintessential small towns in America, thanks to its bustling main street, fine dining options, and local arts scene.
But the anti-LGBTQ animus of the town's small Board of Selectmen is threatening to destroy that hard-won reputation, and it's all because of a small mural celebrating diversity installed on the side of a Chinese restaurant.
This summer, North Country Pride, which hosts an annual Pride Festival in the town, collaborated with local artists and the United Way to install the murals. While the artwork generated mostly positive feedback from the community, they have led the three-person board to consider banning all public art.
"Are we the county in Footloose?" says Kerri Harrington, one of the organizers of North Country Pride. "It's frightening and kind of humorous."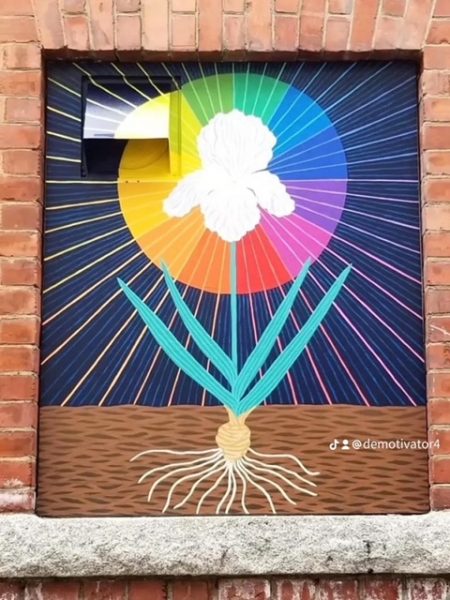 Board member Carrie Gendreau, a conservative Republican who is also a state Senator, first complained about the murals at a town board meeting in August. Gendreau elaborated to The Boston Globe that she believes "homosexuality is an abomination" and explained that she follows to the writings of doomsday cultist Jonathan Cahn.
Among Cahn's fringe theories is a belief that rainbows are demonic symbols that power the ancient Mesopotamian goddess Ishtar, who wants vengeance on Christianity for marginalizing her.
The board, which leans conservative even though the town voted nearly 50-50 Biden-Trump in 2020, wanted to ban all LGBT art, but found that there wasn't a way they could do that without running afoul of anti-discrimination and free speech laws. So instead, the board announced they would consider banning all art in public places.
As soon as the bans were floated, Harrington says she contacted the ACLU of New Hampshire, which is now monitoring the town in case the ban is put into law.
The proposal has understandably created tension and division in the small town. The September meeting where the ban proposal was first discussed drew 300 people – from a town of just over 6000 – to speak against it.
Although the ban has not advanced, Harrington says groups opposed to it are ensuring that 25 to 30 people attend all monthly town board meetings to ensure that board doesn't try to introduce it without notice.
"People are upset," Harrington says. "People are starting to say, 'Well, I don't want to visit your town.'"
The murals aren't the only queer art in the town board's sights.
A local production of the classic gay musical La Cage Aux Folles in the town Opera House has also been the target of attempted censorship by the town board.
The 1983 Tony Award-winning musical by Jerry Harmon and Harvey Fierstein tells the story of a gay couple who own a drag nightclub and try to pretend to a be a straight couple when their son becomes engaged to the daughter of a conservative politician. It was adapted into the 1996 film The Birdcage.
Theatre UP President Courtney Vashaw says the company was inspired to put on La Cage after far-right protestors disrupted a drag queen story hour at the local library.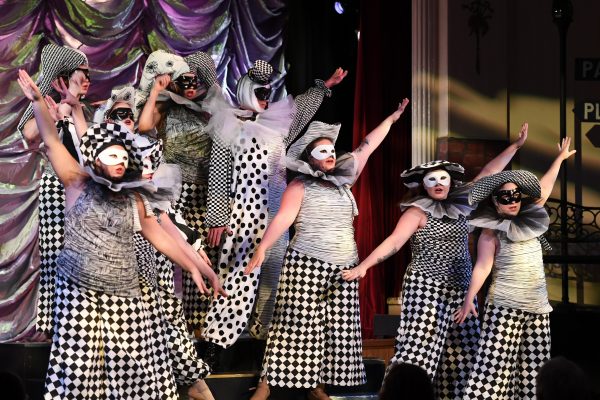 "It was very ugly. White supremacists were getting involved, 80-year-old librarians were being threatened in their homes. We thought, how can we bring voice to this issue in a way that was palatable to the North Country public?" Vashaw says.
Vashaw says the company was told the board wanted to cancel the production, but it was unable to do so because the company had a contract with the town-owned Opera House. But the city general manager has told them that the board may block the company's contract when it comes up for renewal in May.
"When we first heard that Carrie [Gendreau] was speaking out about the LGBTQ artwork, we knew that it was also about us. The fact that it was still part of the conversation was kind of gut-wrenching," she says. 
The town board's antipathy to the company may also directly cause Littleton to lose a multi-million-dollar infrastructure investment. The company has secured grants and donations to build a new home, but is now reluctant to go ahead in Littleton.
"We have millions of dollars that we are looking to invest in a community performing space. Right now, there's no way we're making a commitment to partner with the town of Littleton," Vashaw says.
Despite the threats from the city, the company pressed ahead with its show, which opened last Friday.
"We didn't know what to expect going in. We had police presence in case things got weird, but the outpouring of love and support was absolutely magnificent," she says.
Vashaw says that the controversy has actually helped drive attention to the theatre, with the first three shows being completely full houses – a rarity for most small-town theatres.
"This whole crazy issue has been both a blessing and a curse. It has brought people to the theatre that we don't know if we would have gotten otherwise," she says. "That's what makes it worth doing a show to begin with – to get texts and emails from people about how they felt seen and they cried five times because they could relate to the songs so well."
Whatever the town board does, residents will get to weigh in soon. Gendreau is up for reelection to the town board in March and to the New Hampshire senate next November.
"I'm hopeful that more level heads will prevail, and some good candidates will show up that will be a better fit for our communities," Varshaw says.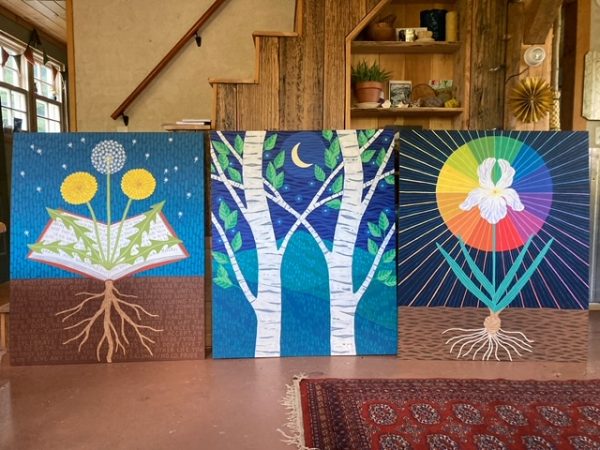 As for the murals, Harrington says she's not afraid the town is going to be able to stop public art.
"There's plans for lots more art. No one's going anywhere," she says.
******************************************************************************************
Rob Salerno is a writer and journalist based in Los Angeles, California, and Toronto, Canada.