Lawmakers & activists vow to defend LGBTQ+ gains in Virginia
"Given the new political climate in Virginia, we know that many are worried about the future of LGBTQ equality in our commonwealth"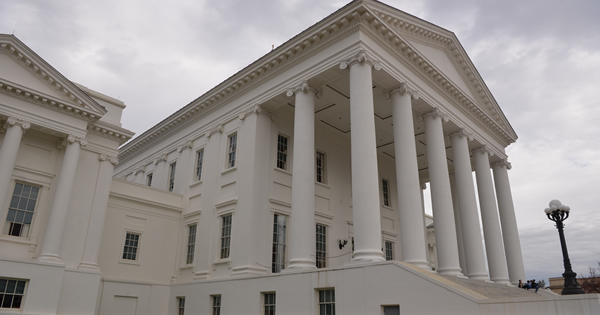 RICHMOND – The Virginia General Assembly's 2022 legislative session began on Wednesday amid concerns that Republicans will try to curtail LGBTQ rights.
Republicans last November regained control of the Virginia House of Delegates, and now have a 52-48 majority. Democrats still maintain a 21-19 majority in the Virginia Senate.
Governor-elect Glenn Youngkin, Lieutenant Gov.-elect Winsome Sears and Attorney General-elect Jason Miyares take office on Saturday. All three defeated their Democratic challengers — Terry McAuliffe, former state Del. Hala Ayala (D-Prince William County) and outgoing Attorney General Mark Herring respectively — last November.
Democrats, who in 2019 regained control of the General Assembly for the first time since the 1990s, passed a series of LGBTQ rights bills that outgoing Gov. Ralph Northam signed. These include the Virginia Values Act, which added sexual orientation and gender identity to Virginia's nondiscrimination law, and a ban on so-called conversion therapy for minors.
Northam in 2020 signed a law that repealed the state's statutory ban on marriage and civil unions for same-sex couples. Virginia that same year became the 38th state to ratify the Equal Rights Amendment.
The Virginia Department of Education in 2020 issued guidelines that are designed to protect transgender and non-binary students.
Youngkin during his campaign against McAuliffe expressed support for Tanner Cross, a gym teacher at a Leesburg elementary school who was suspended from his job after he spoke out against the policy. Youngkin has also said he does not support allowing trans children to play on sports teams that are consistent with their gender identity.
Vee Lamneck, executive director of Equality Virginia, a statewide LGBTQ rights group, on Wednesday in an email to the Washington Blade noted Youngkin has nominated former Heritage Foundation President Kay Coles James to become the next Secretary of the Commonwealth. Lamneck notes the Heritage Foundation "has a long history of spreading harmful, anti-LGBTQ rhetoric" and James herself has said the Equality Act, which would add sexual orientation and gender identity to federal civil rights laws, is "anything but equality."
"This is unacceptable," said Lamneck.
State Sen. Travis Hackworth (R-Tazewell County) last month introduced Senate Bill 20, which would eliminate the requirement that school districts must implement the Department of Education's trans and non-binary student guidelines. State Del. Danica Roem (D-Manassas), who in 2018 became the first openly trans person seated in any state legislature in the U.S., on Tuesday told the Blade during a telephone interview that she expects SB 20 "would be dead on arrival" in committee.
"I would strongly encourage LGBTQ folks and our allies and champions to contact their state senators about SB 20, let them know that this is a thing and that they do need to oppose it," said Roem. "This is a year where if there is a state legislator who introduces anti-LGBTQ legislation we should as a community and as a Democratic Party specifically should really make a statement and defeat that loudly and make a very, very clear statement that as long as we have at least divided government, we are not going back on what we have done to make Virginia one of the most LGBTQ-inclusive states in the country."
Roem also reiterated her pledge to fight for trans youth in Richmond.
"I will be a brick wall on the House floor, and I will fight my heart out defending trans kids," she said.
State Dels. Mark Sickles (D-Fairfax County) and Dawn Adams (D-Richmond), who are openly gay and lesbian respectively, both won re-election. State Sen. Adam Ebbin (D-Alexandria) remains the only openly gay member of the Senate.
Ebbin on Wednesday told the Blade during a telephone interview that Youngkin since his election has not specifically indicated whether he will try to rescind the Department of Education guidelines.
"We have to be vigilant and be weary of executive actions and be ready to combat any," added the Alexandria Democrat.
Lamneck echoed Ebbin and Roem.
"Given the new political climate in Virginia, we know that many are worried about the future of LGBTQ equality in our commonwealth," said Lamneck.
They acknowledged the House is "less friendly," but added the Senate "remains unchanged."
"We will work with the Senate's pro-equality majority to act as a crucial back stop against harmful legislation and efforts to roll back our hard-earned wins passed during the last two years," said Lamneck. "Bills have already been introduced that would weaken both the Virginia Values Act and the Virginia Department of Education's guidelines for the treatment of transgender students. We can't allow this to happen. We will continue to build bipartisan partnerships and mobilize advocates to change hearts and minds so that we can prevent any anti-LGBTQ bills from becoming law."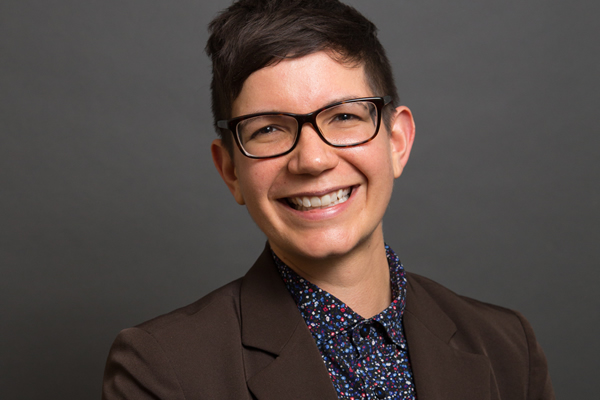 State Sen. Steve Newman (R-Bedford County), who, along with former state Del. Bob Marshall (R-Prince William County), co-authored an amendment to the state constitution that defines marriage as between a man and a woman, co-chairs Youngkin's transition team.
Virginia voters approved the Marshall-Newman Amendment in 2006. Roem in 2017 defeated Marshall.
The General Assembly last year approved a resolution that seeks to repeal the Marshall-Newman Amendment. It must pass in two successive legislatures before it can go to the ballot.
Ebbin last month introduced the resolution. He told the Blade that he remains "hopeful" it will pass, but "I'm trying not be over confident."
A law that requires Virginia's Department of Motor Vehicles to offer driver's licenses with a "non-binary" gender marker took effect in 2020. Roem told the Blade she is considering a bill that would allow marriage certificates with non-binary gender markers.
Roem introduces bill to cap FOIA fees
Virginia legalized marijuana in 2020.
Ebbin said he plans to introduce bills that would further regulate marijuana sales in the state.
Roem has put forth measures that would reform Virginia's court-appointed adult guardianship system, expand funding for transportation safety measures and cap fees that municipalities can charge journalists who file Freedom of Information Act requests. Roem has also introduced a bill that would expedite the process through which students can receive free meals at school.
"How about instead of singling out and stigmatizing kids … we feed them instead," she said.
Hate legal group ADF sues Virginia school board over Trans policies
The Virginia Department of Education issued a model policy on the treatment of trans students & required all schools to adopt similar policies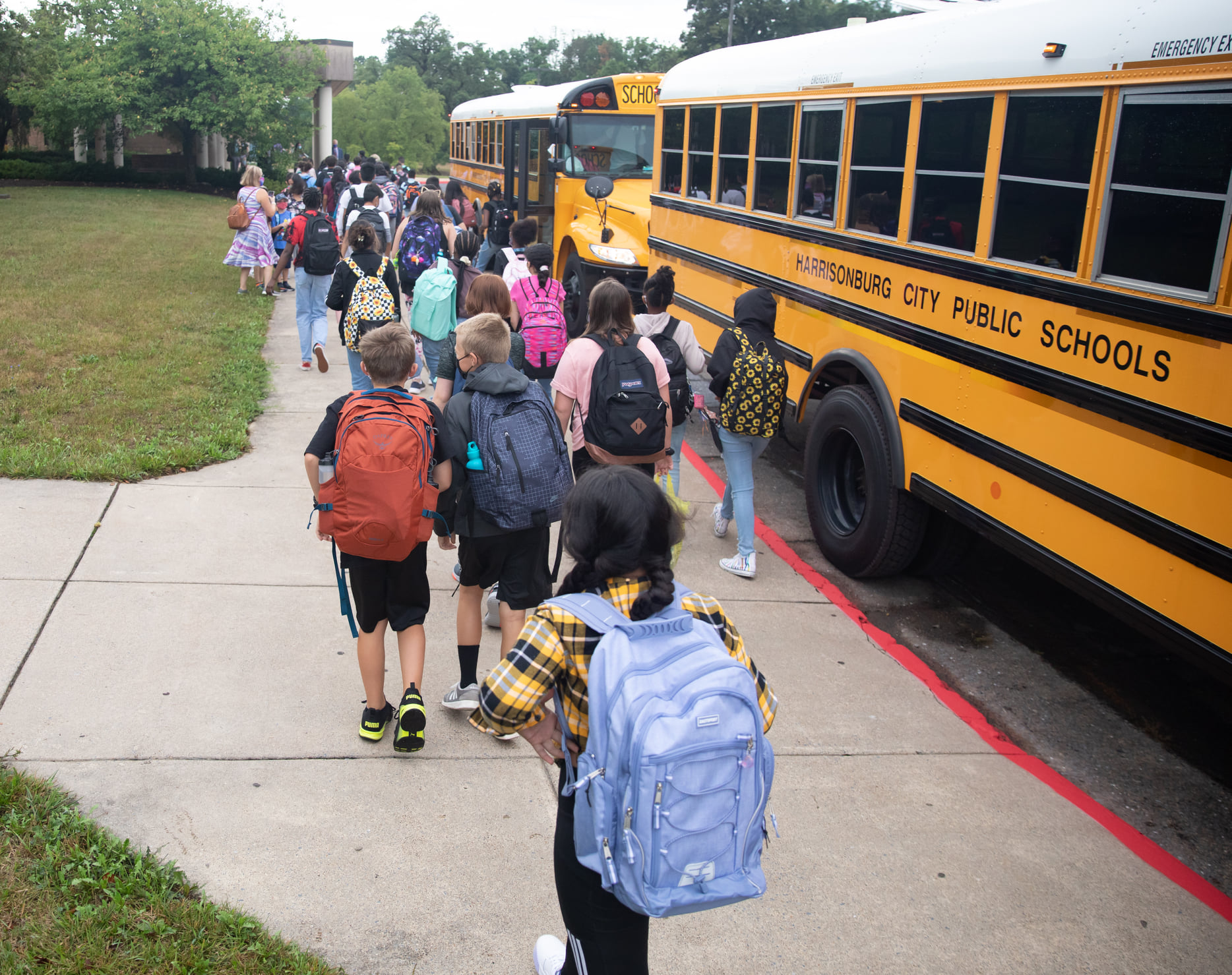 HARRISONBURG, Va. –  The Alliance Defending Freedom, a Christian legal advocacy group based in Scottsdale, Arizona listed by the Southern Poverty Law Center as an anti-LGBTQ+ hate group for its lies and duplicitous propaganda about LGBTQ people has sued a school board over its inclusive Trans policies.
The ADF, representing a a group of six parents and teachers sued Harrisonburg City Public Schools. The lawsuit, filed in Rockingham County Circuit Court, alleges the policy violates their First Amendment rights to freedom of religion and freedom of speech.
Harrisonburg's WHSV News 3 reported the policy in question requires teachers to ask students what their preferred names and pronouns are and to utilize those from that point forward.
If a student's preferred name and pronoun differ from their biological sex at birth, the information is shared with a guidance counselor who will facilitate a conversation on gender identity with the student. However, teachers are not permitted to notify a student's parents of the request.
The policy was adopted last August after the Virginia Department of Education issued a model policy on the treatment of transgender students and required all school divisions in the Commonwealth to adopt similar policies.
The lawsuit claims that the HCPS policy requirements go beyond what is set in stone by the Department of Education.
 Amanda Reiman Johnson, a lawyer and legal analyst at AC Reiman Law Firm in Culpeper, Virginia spoke to News 3 offering her perspectives on the suit and its implications.
"The Virginia Supreme Court has routinely upheld that parents should have the ultimate say in dictating how their child is brought up whether that is regarding their education or their own religious beliefs," she said.
"One of the key arguments in this entire case hinges on something that we saw earlier this year and in years prior regarding the COVID vaccine and what exactly does a sincere religious belief mean?" she added.
"Not just a closely held religious belief but a sincere religious belief. Then ultimately it might be able to tie into their defense that 'hey this violates our First Amendment against our freedom of religion and our freedom of speech," said Johnson.
"The defendants are saying listen we have to adhere to these state rules that provide some type of guidance when it comes to adhering to what the students want to be called," said Reiman-Johnson.
Harrisonburg City Public Schools released the statement below in regard to the lawsuit.
"Our School Board has general nondiscrimination policies within its Policy Manual and maintains a strong commitment to its inclusivity statement, all of which is available on our website. In specific student situations, the focus is always to foster a team approach that includes and supports the unique needs of the student and family on a case-by-case basis. HCPS also has systems in place to listen to and respond to employee concerns. We are dismayed that this complaint is coming to us in the form of a lawsuit in lieu of the collaborative approach we invite and take to address specific needs or concerns, an approach that we believe best serves the interests of our students, staff, and families."
Small Virginia town in suburban Washington D.C. says NO to Pride Month
Lovettsville Mayor Nathaniel Fontaine expressed disagreement with the body's decision following the proclamation's failure to advance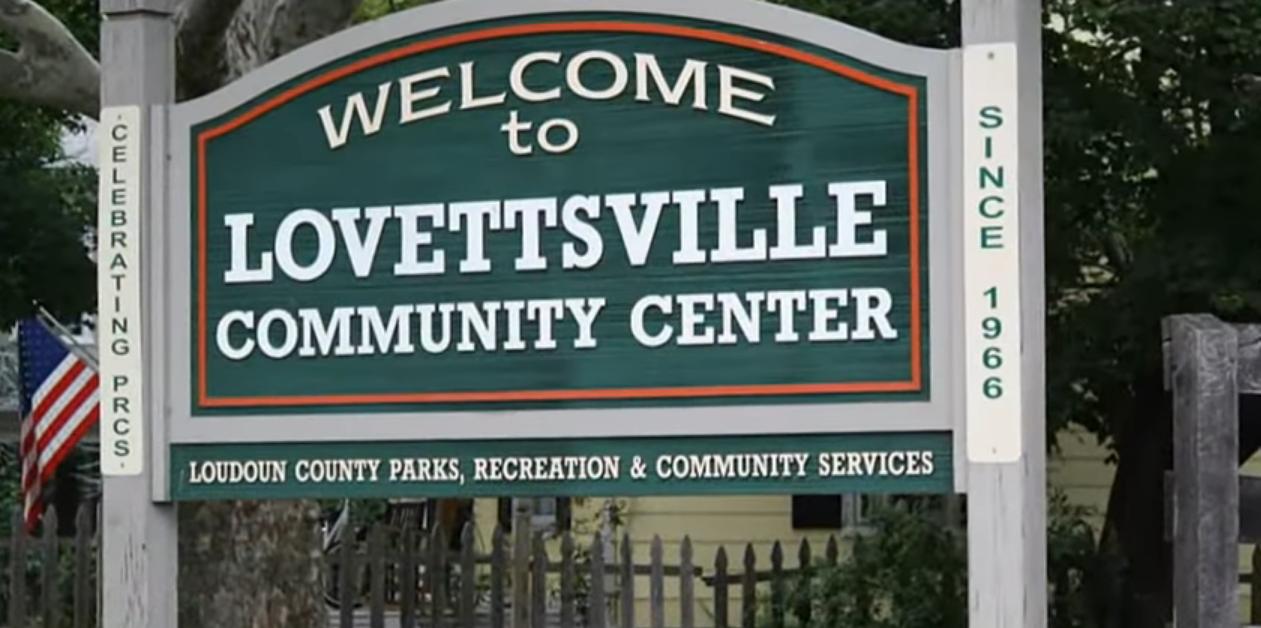 LOVETTSVILLE, Va. – The Lovettsville Town Council is drawing criticism from community groups after denying passage of a proclamation last Thursday that would have recognized June as Pride month.
After a motion was made by Councilwoman Renee Edmonston to take up the proclamation submitted to the Council by members of the public, the motion was denied both discussion and a vote after failing to receive support from a second member.
In her closing statement, Edmonston explained why she believed collaborating with community members and sponsoring the motion were necessary.
"The LGBTQ+ community along with everyone in our great town should be able to live without fear of prejudice, discrimination, violence and hatred based on race, religion, gender identity or sexual orientation," Edmonston said.
Some Council members offered their rationale behind declining to move the proclamation forward, a measure they also rejected in 2021.
"I don't believe that seconding or making a proclamation of a statement that is not signifying an event of one of our organizations, our community member service — and that's what we discussed last year — is in the vein of what was proposed," Vice Mayor Christopher Hornbaker said.
But for some Council members and members of the public present at the meeting, such arguments weren't sufficient.
Lovettsville Mayor Nathaniel Fontaine, a non-voting Council member, expressed disagreement with the body's decision following the proclamation's failure to advance.
"That was a proclamation that was celebratory of and getting recognition to a portion of our populace here," Fontaine said. "I don't understand why we could not even get a second to even have that discussion here this evening."
Against a national background of anti-LGBTQ legislation and pushes to restrict conversations pertaining to the community, local advocates are similarly denouncing the Council's decision.
Equality Loudoun, a local LGBTQ support and advocacy organization operating in Loudoun County where Lovettsville is located, is one group pushing back.
Cris Candace Tuck, president of Equality Loudoun's board of directors, commented on the decision on behalf of the organization.
"Our community faces constant harassment, abuse and violence," Tuck said. "These efforts lead to both children and adults feeling afraid, feeling lost, and feeling like they don't belong in their own community."
Current data shows the true impact to which Tuck alluded.
Statistics from a survey the Trevor Project, conducted earlier this year suggested consistently lower rates of attempted suicide among LGBTQ youth who perceived their communities as more accepting of their identity.
Tuck made mention of Lovettsville's own history with such when explaining how the proclamation could have broad effects on the community.
"This simple passage could have saved a child's life like the Lovettsville teenager who died by suicide a few years ago because of a lack of acceptance," Tuck said. "We implore the Council to correct this action and pass a proclamation so that all citizens feel like they belong in their own community."
Tuck conveyed the absence of action to be a statement in and of itself.
"The silence in this case was deafening," said Tuck.
Trans Virginia state Delegate announces her run for the state Senate
"The reason I'm running for state Senate in 2023 is to keep continuing the constituent work that I've been doing"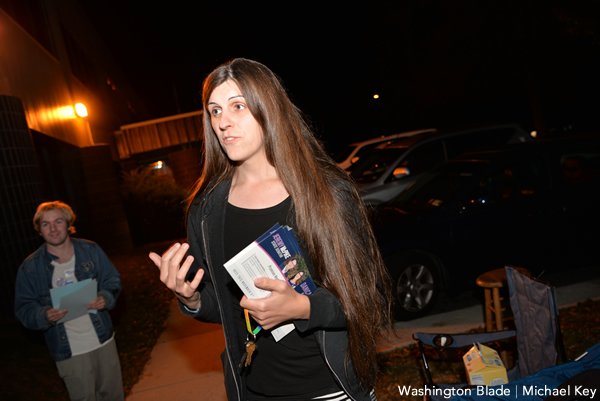 MANASSAS PARK, Va. – Virginia state Del. Danica Roem on Monday announced she is running for the state Senate. Roem, 37, is running to represent the newly redistricted Senate District 30, which includes western Prince William County and the cities of Manassas and Manassas Park.
"I know the issues," Roem told the Washington Blade before her announcement. "I am just as comfortable defending the Rural Crescent (in Prince William County) from development as I am about talking about Route 28 in Manassas."
Roem in 2018 became the first openly transgender person stated in a state legislature in the U.S. Roem in 2019 became the first out trans state legislator to win re-election.
Delaware state Sen. Sarah McBride in 2020 became the first out trans person elected to a state senate in the U.S. Roem would become the second openly trans state senator in the country if she were to win her race in 2023.
Former Manassas City Council member Ian Lovejoy is the only Republican who has announced he is running for the seat. Roem is the only Democrat who has thus far entered the race.
"The reason I'm running for state Senate in 2023 is to keep continuing the constituent work that I've been doing," Roem told the Blade.
Roem noted 32 of her bills have passed in the General Assembly since her election.
Former Gov. Ralph Northam, a Democrat, last year signed Roem's bill that bans the so-called LGBTQ panic defense in Virginia. Roem's measure that expanded the state's free school breakfast and lunch programs also took effect in 2020.
Roem noted to the Blade that she voted to expand Virginia's Medicaid program. Roem also pointed out that one of her nine bills that Republican Gov. Glenn Youngkin has signed will reform the state's guardianship program.
"We did big things this year with my legislative agenda and we took care of constituent service requests," said Roem, while noting her platform before the 2023 election will be "fixing roads, feeding kids."
Roem declared her state Senate candidacy roughly six months after Youngkin defeated former Gov. Terry McAuliffe and Democrats lost control of the House of Delegates.
Democrats maintain a 21-19 majority in the state Senate.
Youngkin last month signed a bill that will require school boards to notify parents about "sexually explicit materials in the classroom." The measure did not specifically define "sexually explicit content," and activists have expressed concern that Virginia Republicans will seek to limit student access to LGBTQ materials.
Resolutions to repeal a state constitutional amendment that defines marriage as between a man and a woman died in the General Assembly earlier this year.
Roem noted she "spoke out on the House floor and told the stories of my LGBTQ constituents who are same-sex couples." Roem in March also corrected state Del. Rob Bell (R-Albemarle County) on the House floor when he misgendered her during a debate over a bill that would once again allow local police and prosecutors to withhold information about inactive cases if they receive a Freedom of Information Act request.
"I'm a good Democrat who also has a very strong bipartisan record," said Roem. "You don't pass 32 bills into law as a trans woman without infinite patience."
Roem acknowledged she is "not getting a world of emails" from her constituents about efforts to repeal LGBTQ rights in Virginia, "but it has come up in conversations one on one." Roem further reiterated that she will continue to take "on the very people who are stigmatizing trans kids."
"We're going to be taking them on directly," she said. "I don't attack my constituents. We serve them. They need to see someone in the halls of power who looks like them."
"My name is the equality part of that platform," added Roem. "My presence on the ballot as a trans woman running is the equality part of my platform."