'Beloved' 24 year-old Trans hairdresser murdered in Jacksonville, Florida
Her death marks at least the second violent death of a transgender or gender non-conforming person this year, less than a week into 2022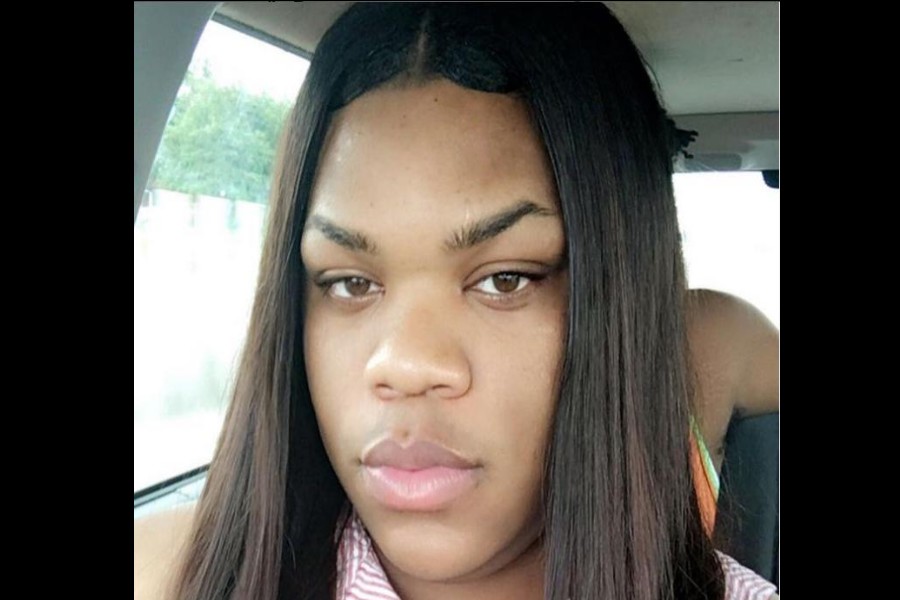 JACKSONVILLE – Police are actively investigating the shooting death of 24-year-old Duval Princess found unresponsive in a car at the Highland Square shopping center on Dunn Avenue in Jacksonville earlier this month.
Identified by police and family members in local media reports by her pre-transitioning name and gender, she was a well-known hairstylist specializing in wigs and weaves who was active in the LGBTQ+ community. According to friends who knew her, Princess was in the early stages of transitioning and identified as transgender.
An aunt, Raschel Campbell, told Jacksonville's CBS affiliate WJAX-TV News; "There's nobody who did not know Duval Princess."
WJAX reported: "Security video given to Action News Jax from a nearby business shows someone waiting at the corner of a business that morning. The car we are told Robinson is in pulls up, the person goes to the driver side window first, then walks to the passenger side door.
They appear to have a conversation and then again, the person goes back to the driver side. Shortly after, it appears as if the person hops into the passenger seat. Roughly 10 minutes go by and then there's a flash, which we opted not to show. Moments later the person is seen running away."
Family members told the station that according to messages, she was meeting up with someone known to her.
"I have never known a pain like this and we just want answers," Campbell said. "This was a senseless act of violence, it was a hate crime."
Police are asking anyone with further information is asked to contact investigators or call Crime Stoppers at 1-866-845-TIPS.
On social media, friends, family and clients of Princess are sharing fond memories of their times with her, noting that she was beloved, with one client sharing that she was "so sweet and genuine." Another said there was "never a dull moment when we linked."
The Human Rights Campaign noted:
"Her death marks at least the second violent death of a transgender or gender non-conforming person this year, less than a week into 2022. We say "at least " because too often these deaths go unreported — or misreported, as is the case of Princess. She was repeatedly misgendered and deadnamed in several media reports."
Florida middle schoolers post racist photo using N-word to social media
School district officials confirmed the photo was authentic. They said it was taken by students at Hidden Oaks Middle School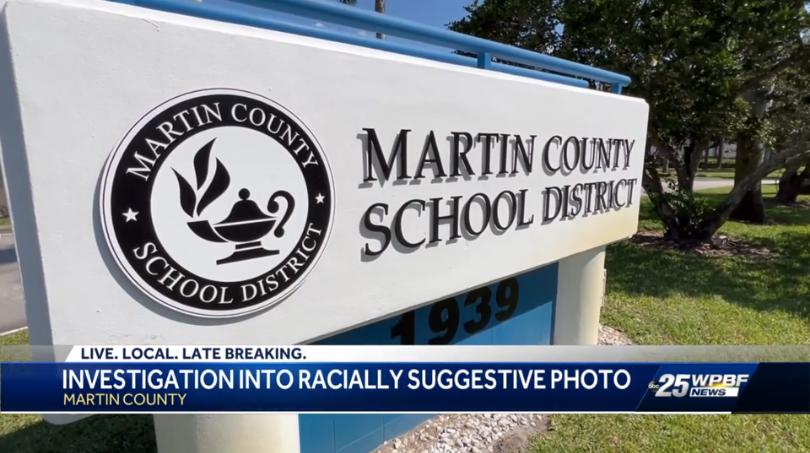 STUART, FL. – A picture of six Martin County School District middle school students, each holding up at letter that spells out the highly offensive epithet N-word is circulating on social media and has prompted an investigation by officials.
Dr. John D. Millay, Superintendent of Schools for the Martin County School District in Florida notified the district's community Tuesday evening after a board meeting regarding actions officials are taking in a statement:
"Last night, the Martin County School District launched a comprehensive investigation into the origin and authenticity of an inappropriate and disturbing photo circulating on social media. We are moving with all deliberate speed to interview all those who may have been involved in this shameful incident, and, unfortunately, can confirm that the photo is authentic. We expect to have our investigation finalized within the next 48 hours," Millay wrote.
(Editor's note; WARNING: The following image is graphic and is offensive in nature, racial slur.)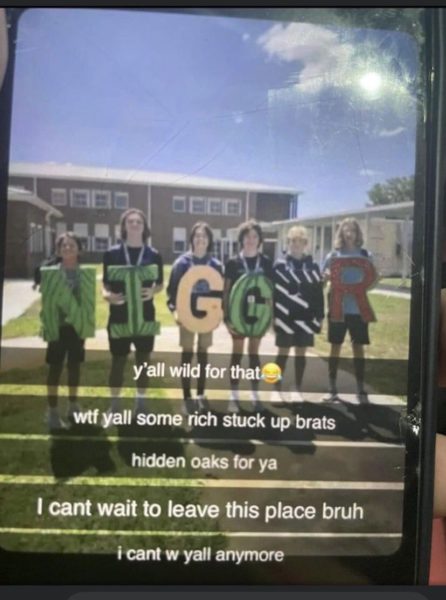 "Students who were involved in this disgraceful incident will be provided the due process afforded under federal and state law, and our investigation will not compromise those rights.
"The District is, however, appalled, and saddened by this incident which is contrary to our values, and the ideals that are instilled in our students.
"Upon the completion of its investigation, the District will mete out appropriate disciplinary consequences to any students who participated in this behavior, pursuant to the District's Code of Student Conduct. Federal law precludes us from identifying specific students and the specific disciplinary actions taken.
"The Martin County School District reaffirms, without reservation, to all our students, our families, our employees and this community that the Martin County School District is committed to promoting and maintaining a learning environment free of hateful, racist and discriminatory actions or conduct. We will not condone or allow any conduct that may harass any student or class of students, has the effect of substantially interfering with any student's educational performance, or has the effect of substantially disrupting the orderly operation of any school.
"We have and will continue to enforce a zero-tolerance policy in this regard. I will work towards partnering with the leaders in our community to reinforce our values in this regard and will continue to strive towards fostering a learning environment free of bigotry and racism," Millay said.
WPBF ABC News 25 reported Tuesday afternoon, school district officials confirmed the photo was authentic. They said it was taken by students at Hidden Oaks Middle School in Palm City.
Officials said the students made the letters in an art class.
"It's disgusting," said district spokesperson Jennifer Deshazo. "And it's against everything that the Martin County School District stands for."
The president of the Martin County chapter of the NAACP, Jimmy Smith, told 25 News it's about so much more than just a photo.
"I was very heartbroken," said Smith. "We all have made mistakes," Smith said. "But when you get to that degree and that depth to come up with an idea like that, there's something else going on."
The incident with the Hidden Oaks Middle School students comes on the heels of racially motivated violence in Buffalo, New York after a gunman radicalized by online hate groups opened fire in a predominately Black Buffalo neighborhood Tops Supermarket killing 10 people.
"Don't Say Gay" student walk-out leader is barred from student government
Jack Petocz organized a state-wide student protest against Florida's "Don't Say Gay" bill & annoyed administrators suspended him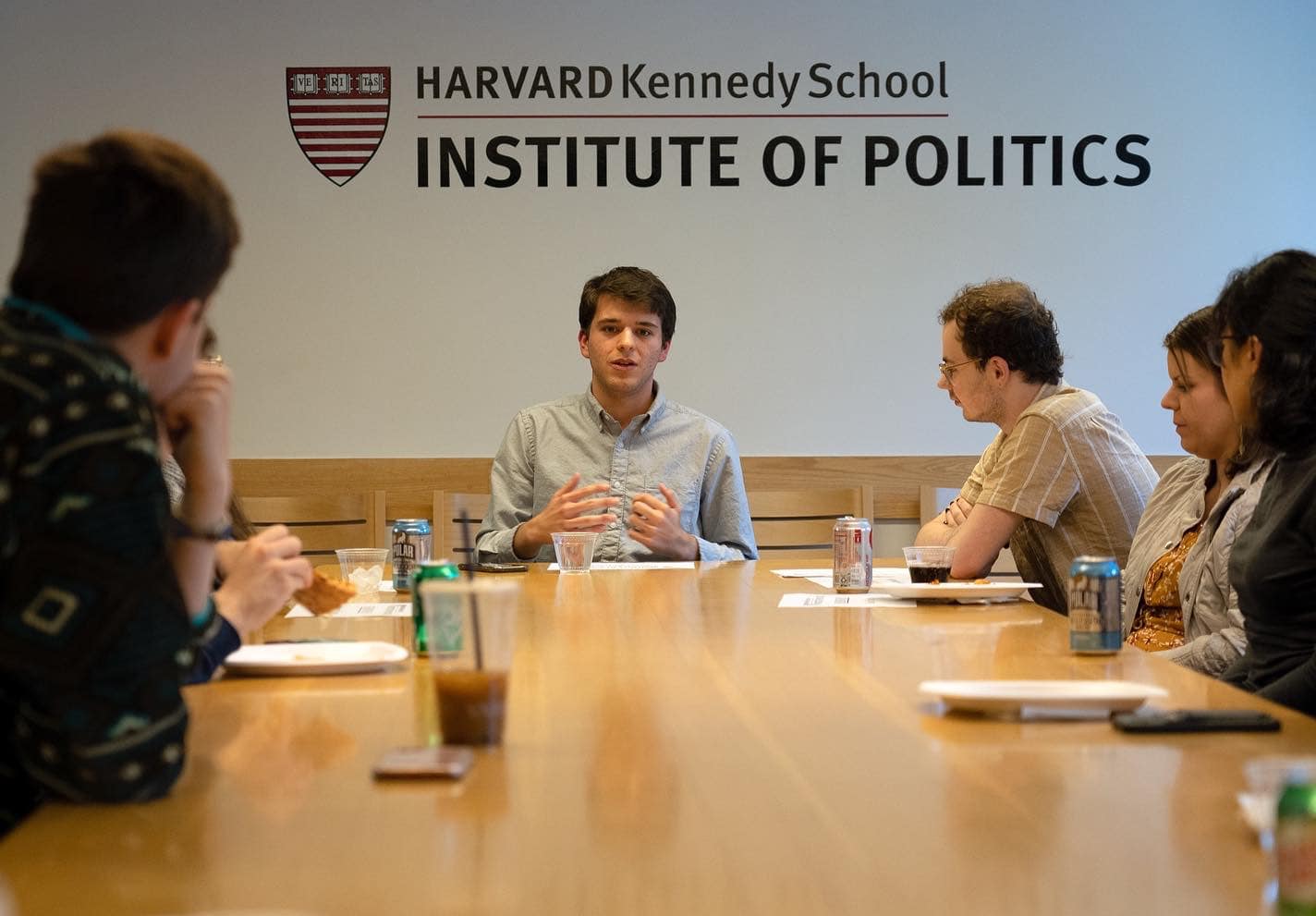 PALM COAST, Fl. – Jack Petocz, a Flagler Palm Coast High School junior, organized a state-wide student protest against Florida's "Don't Say Gay" bill this past March, and at his school, annoyed administrators suspended him.
On Tuesday, Petocz said that the school's disciplinary action is now preventing him from running for senior class president.
"When I returned, the administration assured me that no further disciplinary action would be taken. A month later, they broke this verbal agreement and placed a level 3 referral on my record. Now, due to this high level of discipline, I am being prevented from running for senior class president. I am continuing to be punished for standing up for my identity and against widespread hatred."
The suspension over the student walkout became a viral moment that propelled the 17-year-old into the national spotlight and into the national discourse over a spate of harsh laws targeting the LGBTQ+ community.
17-year-old Cameron Driggers, a student LGBTQ+ activist-organizer of the group Recall Flagler County School Board and co-leader of the walk-out, his friend's suspension inspired him to create a petition on Change.org to pressure Flagler Palm Coast High School Principal Greg Schwartz to rescind his seemingly arbitrary decision to suspend Petocz.
One protest at the school over its suspension of Petocz brought together a grizzled and proud Out gay U.S. Marine Corps veteran accompanied by his fellow vets, who alongside with Driggers and the other young adolescent activists protested in a rally in front of the school at the same time Petocz and his father were inside meeting with Flagler Palm Coast High School Principal Greg Schwartz, hoping to get him to rescind his seemingly arbitrary decision to suspend Petocz.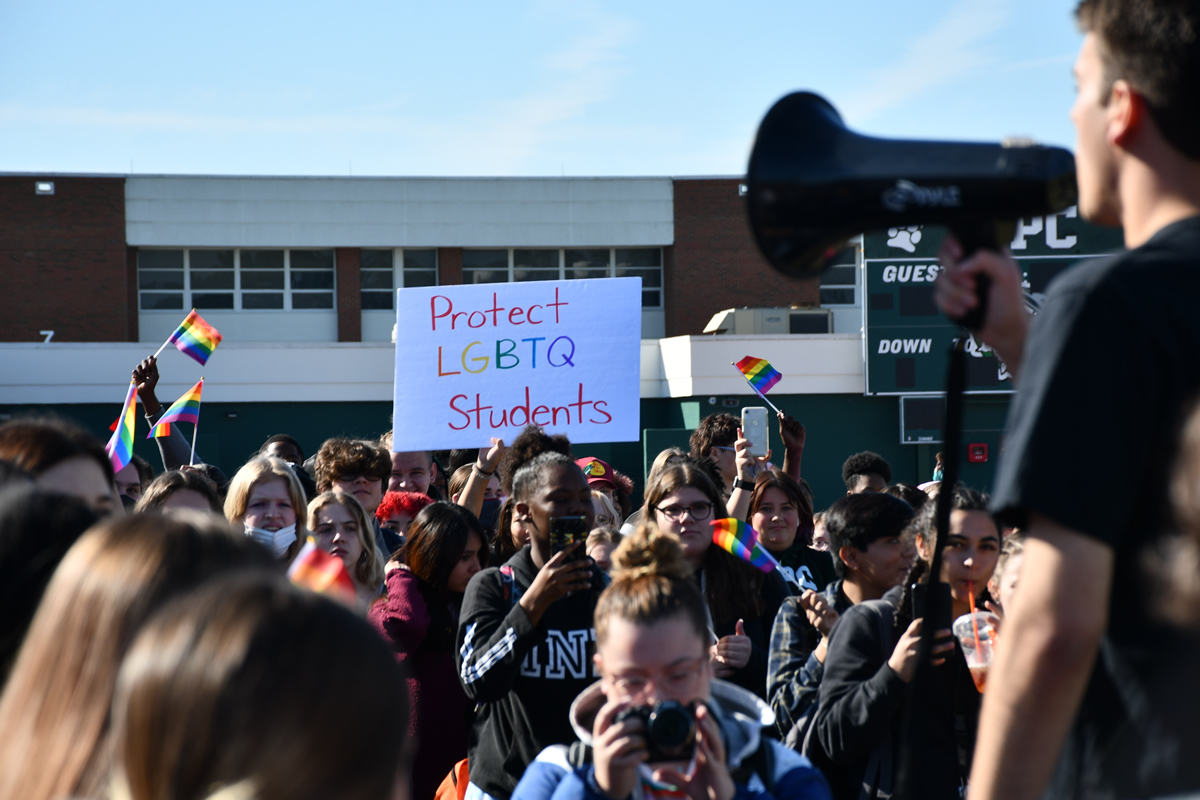 Later on during the day Driggers posted to the Change.org petition the news that Principal Schwartz had backed off.
"Recall FCSB is pleased to announce that Jack's suspension has ended and he is back on-campus. We are grateful for the thousands of people around the globe that shared, tweeted and protested in support of Jack, the organizer behind the state-wide Don't Say Gay Walkout. Over 7500 signatures were collected on a condemnation of Principal Greg Schwartz' conduct last Thursday. With Jack back on campus, Recall FCSB will continue to empower student leaders in and out of school," Driggers wrote.
Principal Schwartz also committed to removing the 'disciplinary action' from Petocz's school record.
On Tuesday, Petocz announced that Principal Schwartz and other school officials are barring him from running for an elected student office.
My name is Jack Petocz. I am the high school junior who led walkouts in opposition to the "Don't Say Gay" bill and was suspended for passing out pride flags. Now, I'm being prevented from running for senior class president. No matter what, I won't stop fighting for my community. pic.twitter.com/5lG6EYIXo2

— Jack Petocz (@Jack_Petocz) May 17, 2022
In response to the news, PEN America issued the following statement from Jonathan Friedman, director of the Free Expression and Education program:
"By going back on their word and imposing a red mark on Jack Petocz's disciplinary record, the Flagler Palm Coast High School administration appears bent on retaliating against him for organizing the walkout against the 'Don't Say Gay' bill. This is unconscionable. Jack exercised his right to protest as a citizen, and he led the walkout with the school's approval. No student ought to be intimidated or punished by school authorities for their political speech, and the school already told him he would not be disciplined. This is especially troubling alongside news of other efforts to censor or intimidate students raising their voices for LGBTQ+ rights across Florida. The leaders of Flagler Palm Coast High School should remove this infraction from his record so that he can run for class president just like any other student."
On Twitter, Petocz urged people to contact his school to get officials to reverse this latest decision.
If you want to help me fight, click the link below to send an email to administrators and the superintendent of my district. It's ridiculous queer kids have to be punished while fighting for our rights. https://t.co/oBOKZDLavb

— Jack Petocz (@Jack_Petocz) May 17, 2022
Florida high school students beat back anti-LGBTQ+ yearbook censorship
Seminole County Public Schools board voted unanimously to put disclaimer stickers in the yearbook versus having white blackout stickers used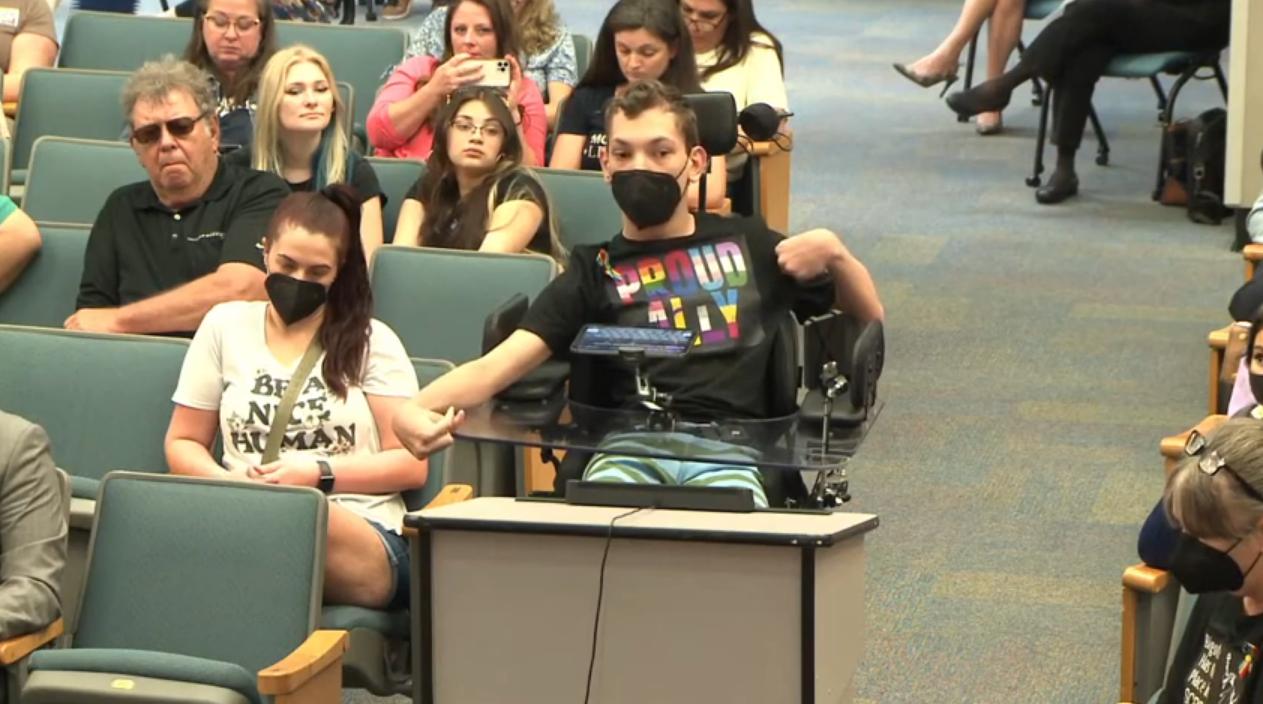 LONGWOOD, Fl. – Lyman High School students in Seminole County Florida will receive their complete yearbooks — without covered photos and captions that had sparked calls of protest and outrage.
Tuesday night, the Seminole County Public Schools board voted unanimously to put disclaimer stickers in the yearbook versus having white blackout stickers to cover the three pictures of the student led protest walk-out over the state's infamous 'Don't Say Gay' law which had not been passed at the time of the protest walkout.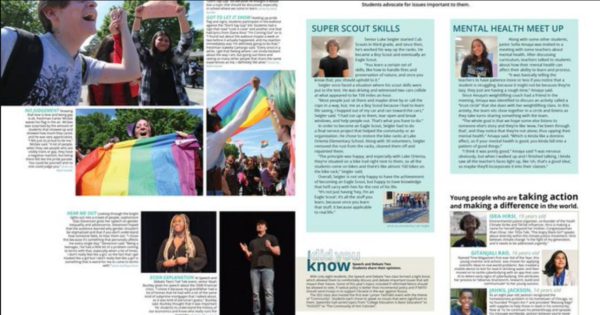 Lyman High School principal, Michael Hunter, had ordered the pictures covered with white black-out stickers and notified parents and staff earlier this week of his action justifying the decision as "ensuring the yearbook meets all aspects of Seminole County School Board policies, particularly as it pertains to non-school sponsored events contained in school publications."
The board voted to put disclaimer stickers in the yearbook instead.
Danielle Pomeranz, the yearbook's faculty adviser, told the board her students were only doing their job of documenting an important event that happened on campus. She said she thinks the yearbook can still be distributed to students by the end of the week, the Orlando Sentinel reported.
For the first time in a long time, Florida students are being listened to & supported by their elected officials. Committee hearings are often brutal for LGBTQ+ students but last night in Seminole County they got a beautiful lesson in government working for the and by the people. pic.twitter.com/IfxyzGA2RP

— Rindala رِندلى (@rindala_aj) May 11, 2022
The photos in question show students holding rainbow flags and a "love is love" sign. Accompanying captions include quotes from students sharing their views on the legislation and why they participated in the protest.
Superintendent Serita Beamon said the section didn't make clear that the protest was student led, and covering the content was viewed as the best way to comply with board policy and get the yearbook to students in a timely fashion.
At one point in the board meeting, J.J. Holmes, a disabled Seminole County high school student who types his own speeches using his nose delivered a message that had some people in the audience in tears. (Editor's note: J.J. Holmes speaks at the 57 minute mark, See video below)
"'Don't Say Gay' isn't even a law yet and you're already using it to target students of the LGBTQ+ community," Holmes said. "Tyler Clemente was 18-years-old when he jumped to his death from the George Washington Bridge. He was outed by another student for being gay," Holmes said.
SCPS School Board Meeting – 05-10-2022