Marriage equality plaintiff Obergefell running for Ohio state legislature
Obergefell was the plaintiff seeking marriage rights that led the U.S. Supreme Court to rule in 2015 for same-sex marriage nationwide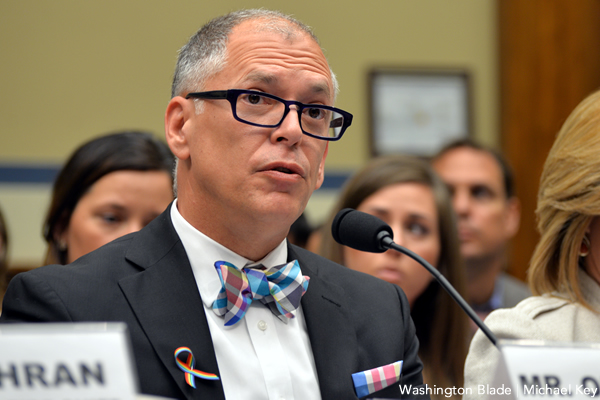 SANDUSKY, Oh. – Jim Obergefell, the lead plaintiff in the litigation that ensured same-sex couples have the right to marry nationwide, announced on Tuesday he'd pursue a new endeavor and run for a seat in the state legislature in his home state of Ohio.
"You deserve a representative who does the right thing, no matter what. You deserve a representative who fights to make things better for everyone," Obergefell said. "I've been part of a national civil rights case that made life better for millions of Americans. Simply put, I fight for what's right and just."
Obergefell, who claims residency in Sandusky, Ohio, is seeking a seat to represent 89th Ohio District, which comprises Erie and Ottawa Counties. A key portion of his announcement was devoted to vowing to protect the Great Lakes adjacent to Ohio.
"We need to invest in our Great Lake, protect our Great Lake, and make the nation envious that Ohio has smartly invested in one of the greatest freshwater assets in the world," Obergefell said.
Obergefell was the named plaintiff in the consolidated litigation of plaintiffs seeking marriage rights that led the U.S. Supreme Court to rule in 2015 for same-sex marriage nationwide. Obergefell was widower to John Arthur, who died of amyotrophic lateral sclerosis, and was seeking the right to be recognized as his spouse on his death certificate. The ruling in the consolidated cases ensured same-sex couples would enjoy the full benefits and responsibilities of marriage.
"We should all be able to participate fully in society and the economy, living in strong communities with great public schools, access to quality healthcare, and with well-paying jobs that allow us to stay in the community we love, with the family we care about," Obergefell said in a statement on his candidacy.
Ohio High School crowns LGBTQ+ prom court, threats erupt
Being voted for the honor of being prom royalty by their peers was special, at least until hate and negative feedback targeted the pair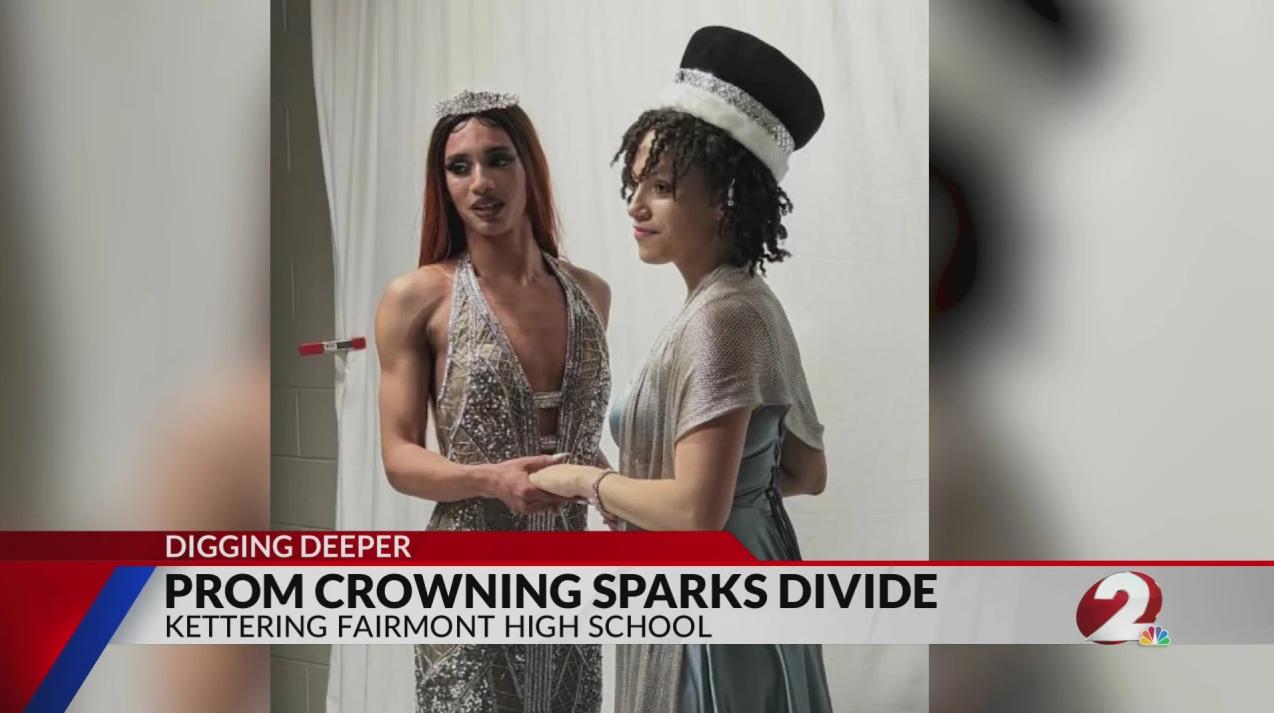 KETTERING, Oh. – The student body of Kettering Fairmont High School in this an inner suburb of Dayton, Ohio made history by crowning two LGBTQ+ students, seniors Dai'sean Conley and Rosie Green, as prom king and queen. What followed next was heated debate, acrimonious social media posts, and physical threats against the LGBTQ community and an arrest.
An annual Spring ritual of passage for high school age teenagers, prom is considered the seminal event marking the impending end of the academic school year, and for seniors the transition to college or jobs.
For seniors Dai'sean Conley and Rosie Green, who identifies as non-binary, voted for the honor of being prom royalty by their peers was special, at least until hate and negative feedback targeted the pair.
NBC News affiliate WDTN 2 reported that during the May 2, 2023 meeting of Kettering City Schools Board of Education public comments took an ugly turn. While the prom court received full support, local resident Joe Overholser believes prom king and queen should be a biological male and female.
"Till the last few years about all the history in the world, it's kind of been understood," Overholser said. "So, you know, so for whatever reason the last few years, it's has been questioned. And I don't think that's a good thing for society."
Michael Knote, the CEO and Executive Director of 'Have A Gay Day,' a Dayton- based LGBTQ+ community centre, food pantry and national web based outreach program told the Blade:
"Prom King and Queen was decided by the students of Kettering Fairmont High School in Kettering Ohio and while the students made their vote and decision it was an outraged community that took the joy away from the event," Knote said.
"The students decided on 18-year-olds Rosita Green and Dai'sean Conley which identified as gender non-conforming.  The community showed at the most recent school board meeting with some parents and peers being supportive while others demanded change.  Ultimately the school made the decision that the school would stay with tradition for now and the students would decide the results of their Prom King and Queen," he added.
"Even when I was given the crown and I put on my head, there's a lot of boos in the crowd," Conley said. "I didn't hear them. I only heard the congratulating, which I was very thankful for."
"It's very demeaning," Conley added. "It takes a lot for an individual to be able to bring themself back to who they are and believing in themselves and being fully confident and not letting things like that pull them out of who they are as a person."
The Kettering City School's Board of Education decided that the choice by the students despite the complaints would stand and the board said that it would not interfere.
The day after the board meeting, the high school received a threat via phone around 9 a.m. A spokesperson for the school district told WDTN 2 the threat was not towards one specific person, but a broad safety threat.
"Following district safety protocols, Fairmont's on-site School Resource Officer was made aware of the phone call," the spokesperson said.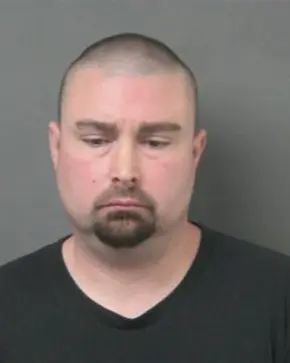 "Kettering Police were able to determine immediately that the phone call had come from a location in Beavercreek and advised Fairmont High Administration that maintaining a normal routine at the school would be helpful as they continued their investigation to identify the individual who had made the call."
Kettering Police immediately responded with an increased presence at the school and the ensuing investigation determined that the caller was a  Beavercreek resident, Brandon Moore who was charged Wednesday, May 3, 2023, with telecommunications and disturbing the peace violations.
According to police officials Moore threatened anyone at the high school who identified LGBTQ.
"In the wake of the threatening phone call today and the increased media coverage regarding Fairmont's 2023 Prom Court, KPD will continue to provide additional police officer coverage at the high school for the foreseeable future to assist SRO Spinks in assuring the safety of all," the Kettering City Schools District said in a statement.
Many schools in Ohio are making the news over LGBTQ students.  Butler High School in Vandalia, Ohio cancelled prom king and queen votes because a member of the LGBTQ+ Community was nominated on April 21st. 
The Bellbrook-Sugarcreek school board removed language from their policies in the past week protecting LGBTQ+ students and staff the Dayton Daily News reported. The board approved changes to its policies Thursday that remove specific language for discrimination protections for LGBTQ staff and students, but vowed to revisit the policy in the future to accommodate stronger anti-bullying measures for those students.
Protections against discriminatory harassment would remain, including those based on race, color, national origin, sex, disability, age, religion, ancestry or genetic information.
Students and parents Thursday condemned the changes, saying it proves the board thinks Bellbrook's LGBTQ students are unworthy of protection, and sends tacit approval to bullies that pick on gay kids, whether they intended to or not.
"I gotta be real, there's a lot of bullying in this school," said student Ethan Newell. "You're writing the words that define the students' lives. You're writing a reality. You think it's a piece of paper, to us it's our reality."
"As a community many feel gutted that politics and personal prejudices are standing over parental, and youth rights.  What have we become when our students are risking their safety to stand on sidewalks to hold signs and speaking at school board meeting podiums as teens out themselves to an unsupportive community pleading for a right to exist safely," said 'Hace A Gay Day's Knote.
He noted that the hallways of bullying and the echo chambers of erasing the community are becoming far too common. 
"While the violence of school life and active threats is felt across the nation the students of today are powerful and will not be dismissed.  Listening to the youth that stand up for their generation gives you such hope but also makes you ask what have we become when we see people discriminating against our children and dismissing the concerns of safety," he said.