June Jambalaya, lightly seasoned newcomer thickens mix of RPDR14
Jambalaya's drag name came about when a dance instructor asked for her birth month and the last thing she ate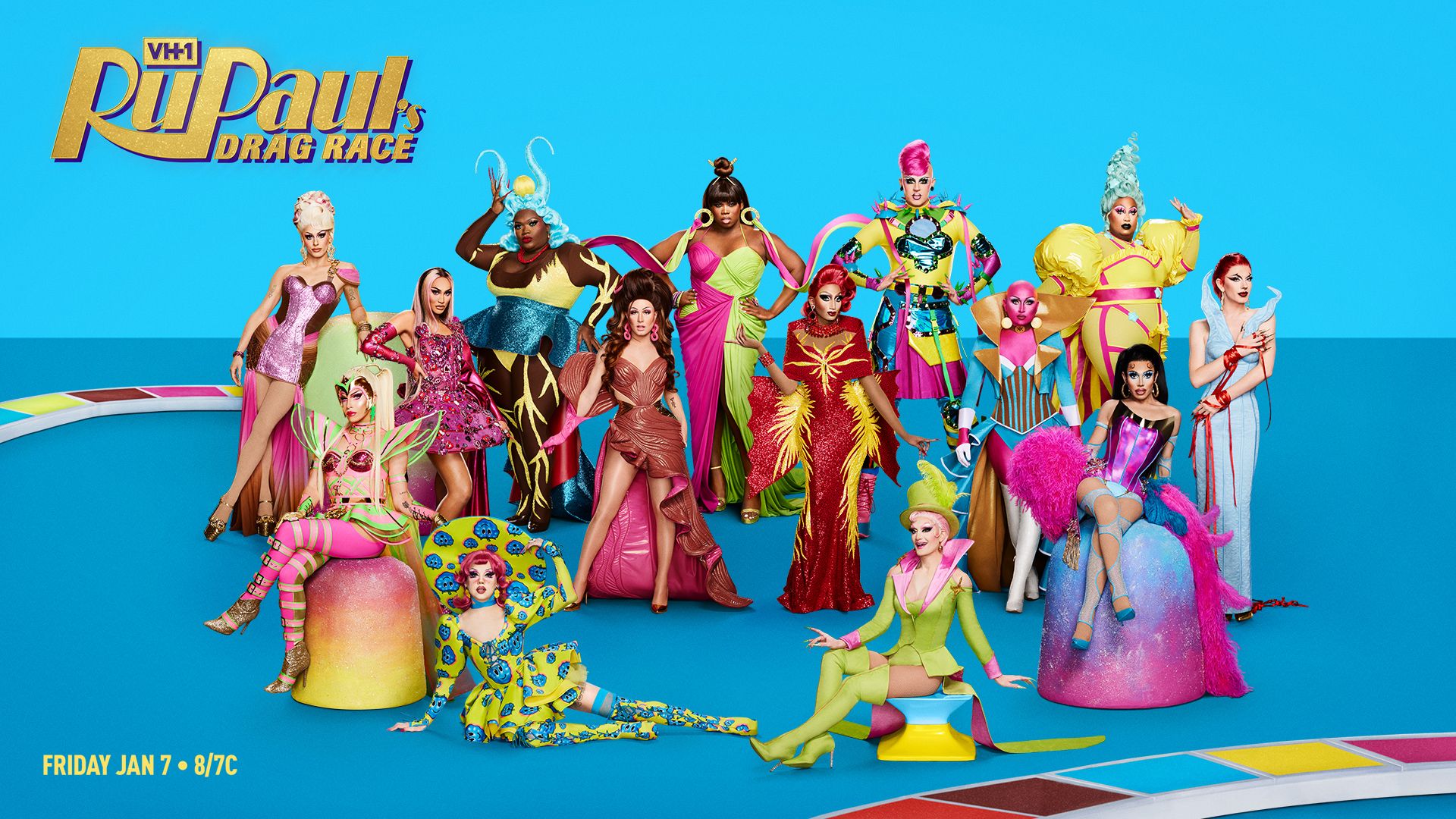 "Some are born into drag greatness, some achieve drag greatness, and some have drag greatness thrust upon 'em."
LOS ANGELES – That iconic line, from the 1602 Shakespeare play "RuPaul's Twelfth Night," is as true today as when it was first spoken on the stage of London's Globe Theatre. Back then, the female roles were played by men.
Times may have changed, but the song remains the same: Those with male plumbing who plumb the depths of what it takes to play a woman find themselves doing so through dynasty, scrappy determination, destiny, or a road they have to hoe on their own.
Season 14 "RuPaul's Drag Race" contestant June Jambalaya found herself in the iconic workroom and runway in a very roundabout way, indeed.
"I have been in the performing arts my entire life, going to performing arts school, and I moved out to LA to get my degree in fine arts" said the 29-year-old Jacksonville, Florida native, who spoke with the Blade just prior to the Season 14 premiere episode, in which she's introduced alongside half of the cast.
Jambalaya, whose drag name came about when a dance instructor asked for her birth month and the last thing she ate, stayed in LA after graduation but found things, "didn't go as planned, you know, just auditioning but still working my job. I worked as a visual manager for a luxury department store, so it [drag] gravitated to me because actually, I was choreographing for a co-worker. It gave me an opportunity to use my degree and use my talents—because I felt kind of frustrated with auditioning and the world of performing. I didn't fit the stereotypical body that a male backup dancer or performer should have and so it drew me to drag because this was an art form where you got to make your own rules and really pick your narrative, which made me even more intrigued to do it for myself."
While doing choreography for local LA drag queens Jambalaya noted, "They encouraged me to try it [drag], and I entered a nightly competition at Revolver and won and then I did a 10-week competition at Revolver and won. So all the stars just kind of aligned. It just felt like I was doing something right with all of the talents and gifts I felt like I had."
BLADE: What sort of style were you drawing from in those early performances?  
JUNE JAMBALAYA: When I first started drag, my references were from the Latrice Royales and the Roxy Andrews. I looked at the queens before me that really put on high-energy, like high old school drag numbers and performances. But the more I got to experience who June was, her brand and you know my own artistry I started to really pull from my love for the modern woman and thinking about like, my mom and my sister and my aunts and how I was always inspired by women, especially minority women, because they were the strongest, most fearless, most stylish women that I got to encounter so I really drew a lot of those references into my drag. And then I also, you know, I call myself The Real Housewife of Drag because of my love for the franchise and how real women just sit there fully dressed and living their fantasy on television. That's sort of what this is for me.
BLADE: You're serious about the way you use fashion. Does that clash with camp elements of drag? 
JUNE: Yes I'm funny, but I don't consider myself a comedy queen. I think it's performance with looks, um, because I revealed myself in a Christopher John Rogers couture gown and then I added a train and airbrushed my name on there to make it, you know, it was fashion but then I made it camp and, you know, urban by airbrushing it—having my nails, have my name hang off… So I'm wearing these designer pieces that you typically don't see from someone; I'm a size 14, 16 and you haven't really seen a big girl pull out these type of designers this way and I think that's interesting. So my camp comes in my love for the visual… You'll see me inside a waterfall performing a song for a video. That's where I think my camp comes through, in my visual artistic side. But with my fashion, I really do try to show that plus-sized women and full-figure people love and respect fashion and there is room for us there, too.
BLADE: What is an LA club experience with you like, as opposed to what we're going to see on television?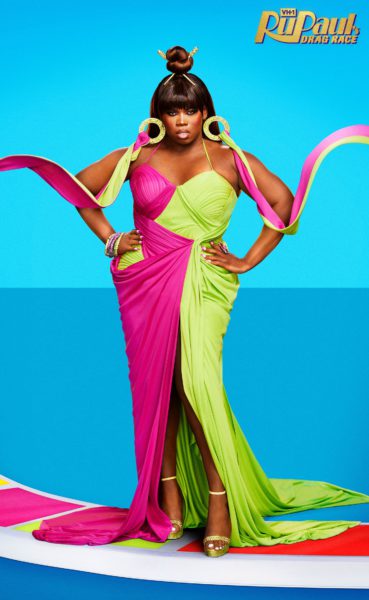 JUNE: I have always picked things that felt good to me, but I'm learning that I still have to pick numbers that people are going to enjoy. But when you come to a June Jambalaya performance, you want high energy. You know I'm gonna have backup dancers. So like me and my girls, we rehearse these numbers for weeks on end before the show. One of my biggest inspirations is Beyoncé. I've been to more concerts than I'd like to admit.
BLADE: Oh, there's no shame in that.
JUNE: (laughs) Seeing those shows, all the way down to the costumes and the choreography, all that time and effort that went into it—so I try my best, with the resources I have, to give people that live tour show experience.
BLADE: Your life will be different from the moment the show starts airing. What is the waiting experience like, and have you been given any helpful advice from other queens?
JUNE: So recently, I posted a Christmas video that took three months to film—and it's different now, because of the [Season 14] announcement, and people know the show is coming. So I get to hear from people from Brazil and Belize message me and tell me how much they enjoyed my video, and people who don't even celebrate Christmas, that these visuals and these packages of my art are reaching all over the world—it's blowing my mind to think about this time last year. I had maybe 2,000 followers and I just had dream and I was making videos and taking photos like crazy, and now it's [the buzz leading up to the show] unfolding before my eyes.
I've been fortunate enough to have conversations with Gigi Goode, Kandy Muse, and LaLa Ri. They have all been so extremely supportive. I think Gigi Goode gave me some of the best advice. She came to my "Showgirls" performance and she was like, "Do everything, every opportunity that comes to you. You're going to be tired but this is going to be the ride of your life—and everything you've dreamt of, you can literally do right now. So whatever is in your head, let it out."
BLADE: What advice would you give to those who are just starting out with their drag, and is having a formal background like yours helpful?
JUNE: I think it [education] definitely helped me, but I haven't been doing drag that long. I started April 2019… But I think when you find something you're passionate about you will do the work to further educate yourself on it, and I really do believe I did that. So my advice to anyone embarking on something or doing something they're passionate about is, pull from people who are doing it really, really well. I think one of the best things that I did, I watched Roxy Andrews. I studied with Aquaria [as I was preparing my audition tape]. I saw what the best of the best were doing, to prepare myself to meet that level of excellence. When you're in this high-pressure drag situation, and mind you, this was just a hobby for me. I had a full-time job. So I went from a part-time baby queen to now doing it full-time, 18-hour days. So it showed me there's still so much to be done, to be in drag all day, to go from doing an acting challenge to getting ready for a runway. It's so physically demanding, to be a full-time drag queen.
BLADE: So are you in better shape now than you were before?
JUNE: Well, we filmed it a while ago. I was in really good shape. Then I took a break and ate some food, enjoyed the holidays. Now it's kicking back in. You know, press [to do] and outfits need to fit (laughs).
BLADE: What do you hope to achieve, as a result of being on the show?
JUNE: I've never been to Fashion Week. I would love to experience that or walk and be a part of it, or be part of a beauty brand or something of that nature. But when it comes down to artistry, we have a whole Vegas residency with "RuPaul's Drag Race" now. I would love the opportunity for that—or the Werq the World Tour, to actually; Imagine if I got to take all of my visuals and put it on the stage… that's an artist's dream.
Follow June Jambalaya on Instagram/TikTok/Twitter: @junejambalaya.
To stay up-to-date on all things #DragRace Season 14, follow along on Instagram, Twitter, Facebook, YouTube and TikTok at @rupaulsdragrace.
'American Horror Story' goes full gay in 'NYC'
Anthology features leather daddies, divas, baths, and gruesome murders in 1981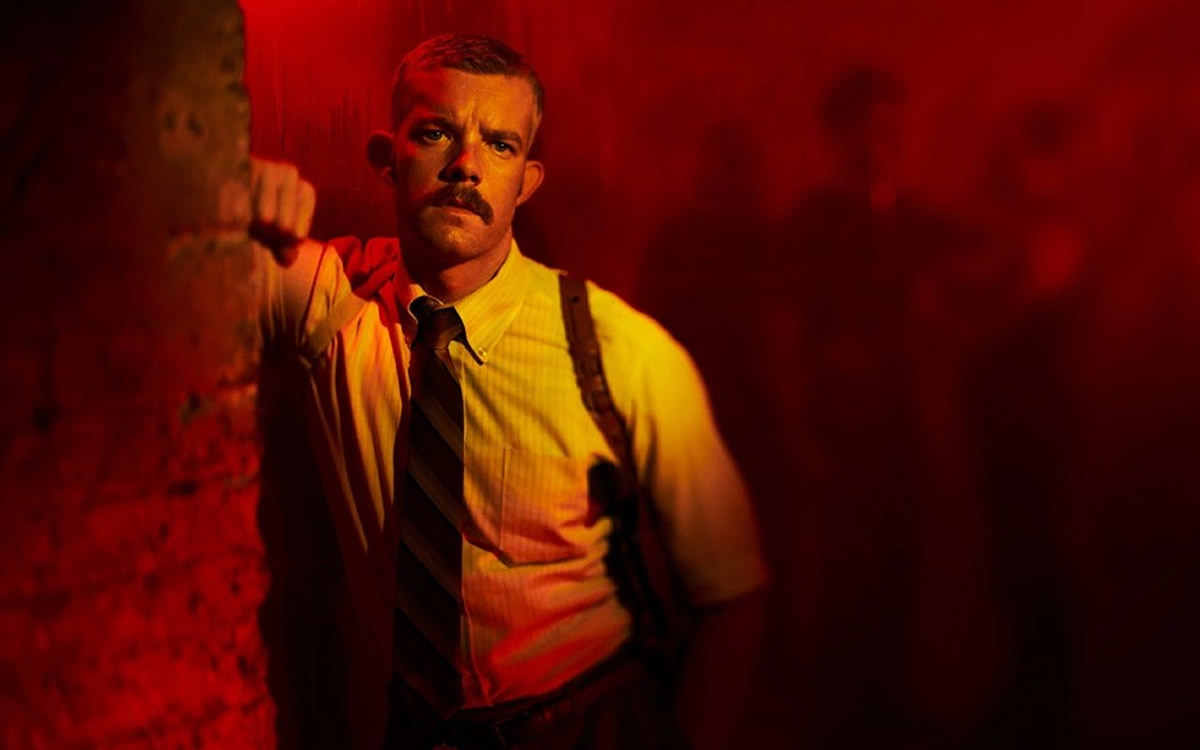 It's hard to believe that "American Horror Story" is now more than a decade old – yet at the same time, it feels like it's been on the air forever.
Arguably the signature accomplishment of gay entertainment mogul Ryan Murphy, who's been behind some of the most acclaimed, controversial, and campy programming of our contemporary era, it's a show that has met all three of those descriptors – often at the same time – while bringing a legion of die-hard fans back for more each season. That's not an easy thing to accomplish, but Murphy's "AHS" juggernaut has managed to keep itself going for 11 years thanks to its anthology format.
It has also, from its inception, been one of the queerest shows on television.
This might be stating the obvious, considering that Murphy typically includes multiple queer storylines in each season and employs a host of out queer actors, not to mention maintaining an unabashedly queer sensibility in the show's aesthetic and bringing in the occasional iconic diva. We only bring it up here because for its latest installment, which premiered with two episodes on FX last week (just in time for Halloween), "American Horror Story" has gone "gayer" than ever.
Titled simply "NYC," it's set against the backdrop of 1981 New York and focuses squarely on the city's thriving gay community. As anyone with even a basic knowledge of queer cultural history already knows, it's a heady time and place for a gay man to be – but it's also a time and place on the cusp of soon-to-descend devastation.
For most of the show's characters, however, AIDS is not even a blip on the horizon, at least not yet. Instead, they're facing a different kind of plague: a wave of grisly murders, targeting gay men, has left a growing pile of dismembered bodies in its wake, and to make matters worse, the NYPD seem uninterested in doing anything about it – or rather, most of them do. Patrick (Russell Tovey), a closeted police detective, has been cautiously pressing his superiors to take the situation more seriously, but it hasn't been enough to nudge them into action; it also hasn't been enough for his lover, Gino (Joe Mantello), an out-and-proud journalist who has made the mysterious killings into his paper's No. 1 cause, and for whom Patrick's refusal to share information about the case for fear of being "outed" has become a sore spot in their relationship.
The stalemate may be about to give way, though. When a young man named Adam (Charlie Carver) shows up at the station to report his roommate's disappearance after a night of cruising in the Ramble, Patrick breaks his silence at home and tells Gino about the incident, encouraging him to pursue the story and giving him a lead to follow, and embarking on a clandestine investigation of his own; likewise, Adam, resolving to find his missing friend after having his concerns dismissed by the police, traces a scrap of a clue to Theo (Isaac Powell), a rising-star photographer, and his art dealer boyfriend Sam (Zachary Quinto), whose dark secrets may or may not be connected with the murders. Meanwhile, somewhere in the "gayborhood," a killer still lurks, and the body count continues to climb.
If you're thinking that the story – written by Murphy and frequent creative collaborator Brad Falchuk – is an allegory in which the hunt for a fictional serial killer (a favorite "AHS" trope) is used as a metaphor for the AIDS crisis, you're probably not wrong. That doesn't mean that AIDS doesn't exist in this "AHS" version of the early '80s; a side story featuring epidemiologist Dr. Hannah Wells (Billie Lourd), glimpsed only briefly so far, has broached the subject of the disease, and it seems likely to become a big part of whatever endgame the show's creators have in mind.
That endgame is anyone's guess. "AHS" has a reputation for throwing everything against the wall and seeing what sticks; almost every season has left the gate with a provocative premise and an intriguing bundle of ideas – and while some have thrillingly lived up to their potential and others have devolved into a self-indulgent mess (though viewers' assessment of which is which may vary wildly, depending on which viewer you ask), even the best of them have usually allowed at least one or two threads to trail off and disappear. "NYC," at this early stage, could go either way or land somewhere in between.
Admittedly, it shows a great deal of promise. Obviously thrilled to explore a seminal moment in queer history, the series seems to delight in the sights, the sounds, and the happenings of early-'80s Manhattan. There are scenes in the historic baths, complete with a singing diva (Patti LuPone, of course) to entertain the boys in between hook-ups; an artist-turned-impresario (Gideon Glick) throws a massive party in an abandoned pier-side warehouse, where everybody who's anybody (or ever wants to be) gathers for a drug-and-disco-fueled night of art, fashion, and hedonistic fun; a Quentin Crisp-ish queer elder (Denis O'Hare) holds court in a dimly lit dive, and macho men engage in aggressive frottage at the leather-and-levi bar a few streets over. It's the kind of vivid and nostalgic period recreation that Murphy's productions have become famous for – detailed, colorful, immersive, and just glossy enough to make it feel like a fondly remembered dream – and it's one of the pleasures of watching the show.
At the same time, there's something unsettling about watching this Tarantino-esque distortion of a history that strikes such a deep chord in the queer imagination. With a main storyline that seems akin to a true-crime rewrite of "The Normal Heart" and a gallery of background characters that are clearly reimagined versions of real-life figures like Robert Mapplethorpe, David Wojnarowicz, Klaus Nomi, Victor Hugo and more, Murphy and Falchuk's audacious (some might say sensationalistic) approach to melding LGBTQ heritage into a pop-culture horror narrative – and one the evokes William Friedkin's controversial 1980 thriller "Cruising," at that – might hit a little too close to home for audiences who see this particular real-life chapter as horrific enough without fictional embellishment.
Still, as "AHS" has proven many times before, it's not afraid to disturb its fans – and that doesn't just mean with gore and shock value, though there's always plenty of that. Its horrors are rooted in our social zeitgeist, in our traumatic memories and in the vast uncertainty of our life in the here and now.
"NYC" – coming as it does at a time when anti-LGBTQ rhetoric and homophobic ideologies make the hard-won advancement of our community feel all too precarious – is no different. Thus far, no overtly supernatural elements have emerged (though that may change), but by invoking specters that continue to haunt us, hovering in the shadows around our safe spaces until they can leap out and catch us off guard, it's a ghost story, nonetheless.
It even has the potential to be a good one, if Murphy and company can continue to reach the bar they've set for themselves with the first two episodes. Judging from the "AHS" track record, they have a roughly even chance.