Same clap from same stale perennial candidates & former office holders
WeHo City Hall never closed- to protect health & safety of staff/community it shut to in-person transitions & activated virtual operations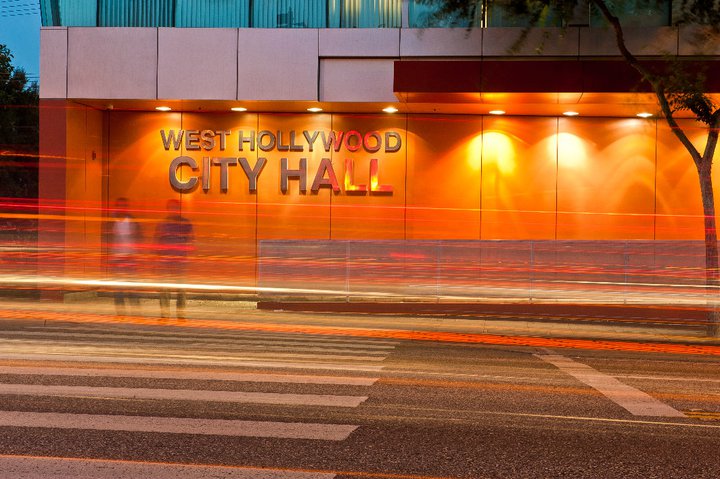 LOS ANGELES – I have tried to understand the recent criticisms aimed at the City Council and government of the City of West Hollywood. I can't help but see it as the same clap from the same stale slate of perennial candidates and former office holders who make their case the same tired way.
No matter what era, the narrative of these forces is always the same, always omitting the obvious successes of the place we call home and love while trying hard to raise a false flag on what they call failure.
Much of the criticism is just hollow and some of it is just willfully uninformed. Economics, for starters.
While the on-again-off-again shut downs and pandemic mitigation measures have had economic consequences for all of us, the measures have been necessary and not a situation unique to WeHo.
Mayor Meister, the City Council and managers of West Hollywood, whether its critics or its Chamber of Commerce agree or not, did the best it could to protect the intersections of resident's rights, their health and well-being, commerce and local economy. And that includes the many thousands of people who risk travel here every day by public transportation to do jobs that might put them at risk of exposure to Covid-19, a still potentially deadly pathogen.
Dishonest economic critiques will not serve anyone well.
Quote: "The city is digging into it's reserves to stay afloat, which is a massive difference from where we were just a few years ago when we were considered one of the best run cities in America."
Followed by: "We've now been living with COVID since March 2020; you'd think by now that the city would have figured out a way to manage the pandemic and move forward with city business, yet City Hall has been closed to the public and Council meetings are being held virtually. It was hard enough before for the public to get face time with their Councilmembers or city staff, but now it's literally impossible. City Hall is supposed to be closed till the end of this month but perhaps beyond; who knows when Council meetings will be held in person again? At this point it's absurd when we could easily resume business with masks, vaccine requirements etc."
Lot's of charges are just silly season of politics motivated. The City is accused by one critic and perennial candidate of rejecting their commercial offer of masks.
The truth is that West Hollywood was rightfully mindful of the needs of the regions medical professionals and their protective wear needs in the early days of the pandemic. The mass sale of N95 masks would have jeopardized hospital workers and KN95 masks had already been deemed insufficient, potentially even disastrous.
Oddly, none of this recognizes the profound nature of life in a pandemic and nor does it recognize the change of generations that is occurring, manifesting itself in the election of Mayor Pro Tem Sepi Shyne and Councilmember John Erickson.
Many of the same arguments are being made by the right wing media, politicians and bloviators about any politician or government that has tried to navigate constituencies safely through Covid, aiming especially hard at President Joe Biden and wrongly blaming him for the Omicron induced Covid-19 resurgence.
But, how Covid has been handled IS a fair way to measure a politician or local government over the past two years of upheaval, so let's set aside the political jockeying for some actual data and fact.
In March 2020 the City of West Hollywood declared a local emergency due to COVID-19. As public health directives and information related to COVID-19 evolved, the City of West Hollywood worked quickly to adapt and adjust its operations, its levels of service, and the delivery of key services to the community.
West Hollywood City Hall was never closed for operations. Rather, to protect health and safety of staff and community members, City Hall was shut to in-person transitions and the City activated virtual operations to conduct City business and emergency response plans safely and effectively.
After the State of California restrictions were lifted in Summer 2021 – and once it was deemed safe to do by decision-makers in the City of West Hollywood – the City reopened in-person services by appointment. In-person appointments were temporarily halted (but virtual services have continued) during the current steep Omicron case surge this month in January 2022; the City is scheduled to re-open City Hall to in-person services on January 31.
Approximately one year into the pandemic, the City published a COVID-19 Retrospective Report, which is more than 200 pages and which provides a comprehensive account of the cumulative actions taken by the City to respond to the COVID-19 crisis.
The efforts outlined in the report represent the City's commitment to sustaining community health, preventing housing displacement, providing health outreach and education, prioritizing the safety, welfare, and quality of life of community members, and fostering community and economic resiliency. Here's a link to the City's COVID-19 Retrospective Report:
https://weho.granicus.com/MetaViewer.php?view_id=22&clip_id=3594&meta_id=199851
The City of West Hollywood remains in a strong financial position. During the pandemic, the City took the unprecedented action of adopting a one-year budget, which had not been done since the City moved to a two-year budget process in fiscal year 1996-97. The one-year budget provided staff with the opportunity to further evaluate the impacts of the rapidly changing crisis without projecting too far into the future.
The City did conduct a drawdown from General Fund reserves and the City balanced this with an array of cost-saving measures that provided relief to the City's financial capacity ensuring no staff layoffs and allowing the allocation of emergency reserves to provide emergency services to community members in need of support.
The City's revenue growth has been strong and projected FY22 revenues are similar to revenues received in FY17 and FY18. The City anticipates that revenues will improve over the next two years as the local and regional economies recover from pandemic-induced economic constraints. Over the longer term, revenues are expected to rebound as travel resumes, retail businesses re-establish, and public health restrictions ease. Here's a link to the City's financial forecast, which is part of the FY22 Operating Budget:
https://city-west-hollywood-ca-budget-book.cleargov.com/fy22-budget/2022/funding-sources/financial-forecast
Throughout the past two years, the City prioritized creating a strong and supportive environment for residents and businesses. Early in the pandemic, the City approved a Residential Eviction Moratorium (in March 2020) and a Commercial Eviction Moratorium (in April 2020).
The adoption and implementation of the City's eviction moratoriums helped to protect public health and prevent transmission of COVID-19, and they were essential to avoid unnecessary displacement, to protect the City's affordable housing stock, and to prevent housed individuals from falling into homelessness, especially given state and county directives to remain at home as much as possible at that time.
The City's emergency rental assistance program has, throughout the pandemic, provided financial assistance to West Hollywood renters who are unable to pay rent due to issues related to COVID-19 (illness, loss of employment, reduction on working hours, caring for a household member with COVID-19, etc.).
Renters can apply for assistance to cover 25% of their rent for one month up to $1,000, which will be paid directly to the management company/landlord. A maximum of five grants are available to those who qualify. Since March 2020, the City's Social Services partners have received 2,224 emergency rental assistance requests and have approved 1,930 grants totaling $1,598,838.
In addition to providing emergency rental assistance, in July 2020 the City started an emergency eviction defense program. To date, 201 clients have applied for eviction defense and 140 cases were resolved.
The City's business programs have supported West Hollywood businesses in recovery, reinvention, growth, and hiring during the pandemic.
In recognition of the City's commitment to supporting businesses, the City was awarded the Los Angeles County Economic Development Corporation's 2021 Most Business-Friendly City Award at the 26th annual Eddy Awards in November 2021.
The Most Business-Friendly City Award recognizes demonstrated outstanding contributions to economic development in the region in business, education, and government throughout LA County and this year's award honors the community's extraordinary resilience and collaborative efforts during the pandemic, in celebration of economic reinvention by creating more equity and inclusion.
Details: https://www.weho.org/Home/Components/News/News/10039/23
Finally, the City of West Hollywood continues to monitor the positivity rate of COVID-19 cases in the region, as reported by the Los Angeles County Department of Public Health. West Hollywood City Council meetings throughout 2020 and 2021 have been mostly conducted as virtual teleconference meetings in order to protect the health and safety of community members.
The City Council has established that when the COVID-19 positivity rate in LA County falls below an average of 1.5 percent, the City will consider options for in-person City Council meetings. When the positivity rate is above this threshold, meetings will take place via virtual teleconference.
The City's viewership engagement in virtual teleconference City Council meetings is high: for City Council meetings held in October, November, and December, there are 3,259 combined City Council meetings views (YouTube 1,963; City website 1,118; and SmartTV streams 178). This does not count the community members who join City Council meetings via Zoom to view and participate in public comment.
Looking forward, the City of West Hollywood continues to balance its response to the COVID-19 pandemic – especially during current moments such as the steep Omicron surge – in delivering essential services, programs, and support to the West Hollywood community. I hope this information is helpful in providing a fuller picture of the work the City is doing each and every day to excel its deep commitment to residents, businesses, visitors, and the community at large.
Here are links to the City's two latest ratings updates, which each represent the City's extremely sound fiscal management policies:
In May 2020, Fitch Ratings and S&P Global Ratings affirmed the City of West Hollywood's highest-possible ratings:
https://www.weho.org/Home/Components/News/News/9304/
In July 2021, S&P Global Ratings assigned an upgraded AA- Long-Term Rating to the Successor Agency for the West Hollywood Community Development Commission:
https://www.weho.org/Home/Components/News/News/9856/23
Some recent awards:
The aforementioned LAEDC 2021 Most Business-Friendly City Award (which was featured in the Blade):
In 2019, the City was honored with the prestigious National Civic League All-America City Award, recognizing the work of communities in using inclusive civic engagement to address critical issues and create stronger connections among residents, businesses, and nonprofit and government leaders.
https://www.weho.org/Home/Components/News/News/8644/
This joined a variety of 2019 awards: https://www.weho.org/Home/Components/News/News/9012/
In 2020, the City's sustainability leadership at the local, regional, and national level was recognized with three prestigious awards:
https://www.weho.org/Home/Components/News/News/9424/23
In 2021, the City's funding study work for the future Northern Extension of the Metro Crenshaw/LAX Rail Line won an International Infrastructure 'Finance Project of the Year' award:
https://www.weho.org/Home/Components/News/News/10041/23
Most recently, the City was recognized by 3CMA and by PRSA-LA for its outreach and engagement efforts related to relief and resources during the COVID-19 pandemic:
https://www.weho.org/city-government/communications/awards-and-accomplishments
Enough said.
*********************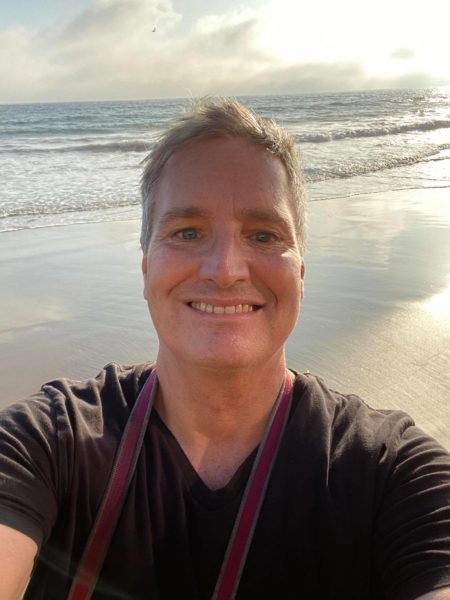 Troy Masters is the owner & publisher of the Los Angeles Blade.
Masters has been involved in LGBTQ+ media since the late 1980's and has founded five publications in addition to the Blade.
Supporting the community, Transgender Awareness Week 2022
This week, let us rededicate ourselves to committing to supporting our trans siblings making sure their voices are heard & shared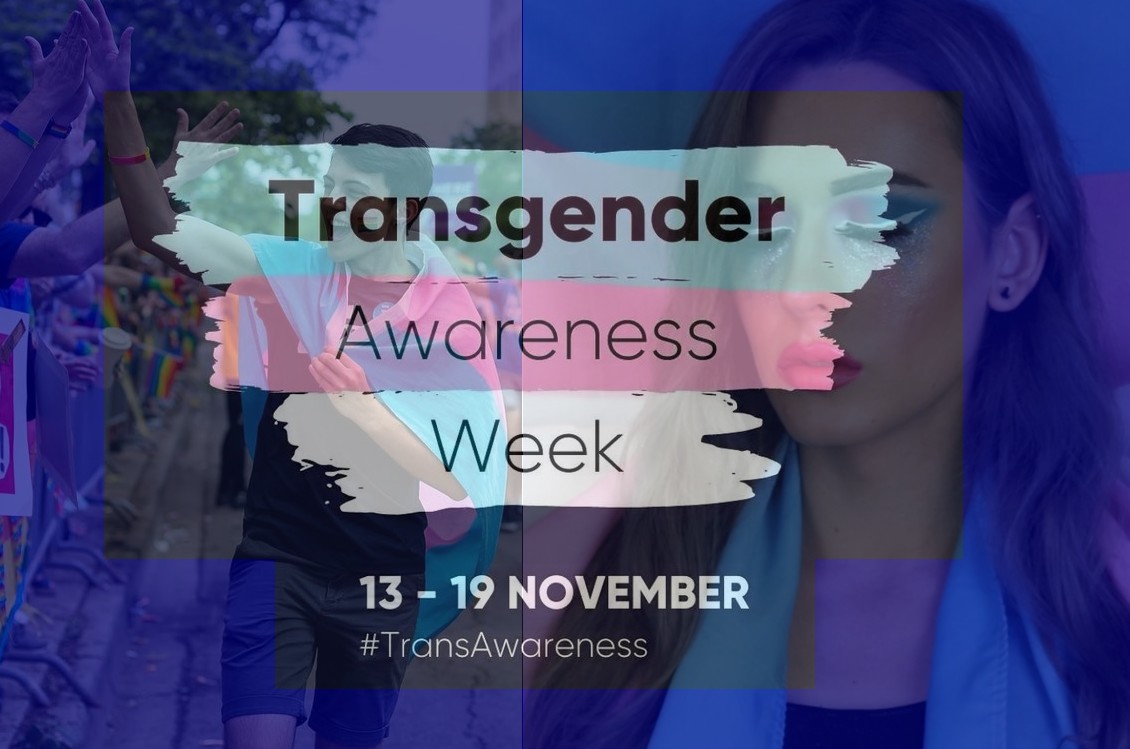 LOS ANGELES – Transgender Awareness Week, observed November 13 to November 19, is a one-week celebration leading up to the annual International Transgender Day of Remembrance (TDoR), November 20, which memorializes victims of transphobic violence.
It must, however, represent more than just a journalistic or even an activist/advocacy organization's effort to support and sustain the trans, queer, gender non-binary or gender non-conforming global community. This week needs to be so much more than perfunctory acknowledgement of this misaligned and persecuted segment of humanity.
This week, this publication and others in queer and mainstream media must tell the stories outlining the very humanity of trans people and urge others to celebrate the diversity and the impact of the significant contributions that trans people make for the betterment of all globally.
Trans people are human- period, or "full stop." Look at the incredible contributions that trans people make to enhance the lives of humanity on this planet that we all share. Just a short list of a few examples:
Dr. Rachel Levine, Admiral, U.S. Public Health Service and the 17th Assistant Secretary for Health for the U.S. Department of Health and Human Services. Dr. Levin has spent her entire career as a physician focused on the opioid crisis, adolescent medicine, eating disorders, and LGBTQ medicine.
Laverne Cox, actress, model, and LGBTQ+ equality rights activist. One of the most well-known trans actors and Black transgender celebrities, Cox has 'kept it real' as demonstrated by her words and public advocacy serving as a role model for youth.
Patricio Manuel, boxer and champion athlete. Manuel long struggled with his gender identity, rejecting the many ways society and his family forced him to live as a girl and in the end he overcame his gender dysphoria.
Elle Hearns, a transgender rights activist and the co-founder of the Black Lives Matter movement. Elle serves as a visible reminder of the power of advocacy at a grass-roots level.
Abel Liu, an accomplished student at the University of Virginia who is an Echols Scholar as well as a Truman Scholar. Abel is the first openly transgender and first Chinese-American student to be elected as Student Council president at a major institution of higher education.
Sarah McBride, Sarah was just reelected as Delaware's Senator from the First State Senate District. She's spent her life fighting for dignity, equality, and a level playing field for everyone as human beings.
These are just but a few limited choices of the literal tens of thousands of noteworthy Trans people whose lives and talents enrich this nation and globally making a difference every single day. Trans people are sheriffs, EMTs, firefighters, pilots, teachers, comedians; they are parents, grandparents, uncles, aunts, brothers, sisters, nephews, nieces, sons and daughters. Every single one a vital part of the whole.
Here on the staff of the Los Angeles Blade, journalist Dawn Ennis and LA Blade columnist and political analyst Brynn Tannehill lend their voices reporting and commenting on issues that impact all of us.
The bottom line is that without the contributions of transgender people, there would be a gap, a virtual emptiness in the rich diversity of humanity if you will. This week we need to celebrate, uplift, and yes, also mourn the lives of trans people lost to murder or suicide because of the promise that might have been.
We must fight against those who work to strip trans people of their dignity and their very right to exist. These last few years has seen a litany, a plethora of legislative efforts to erase trans rights from healthcare, sports, and even banning books that dare to mention trans people.
This week, let us rededicate ourselves to committing to supporting our trans siblings, making sure their voices are heard and shared. Trans rights ARE human rights.
*********************
Troy Masters is publisher and Brody Levesque is editor of the Los Angeles Blade