Same clap from same stale perennial candidates & former office holders
WeHo City Hall never closed- to protect health & safety of staff/community it shut to in-person transitions & activated virtual operations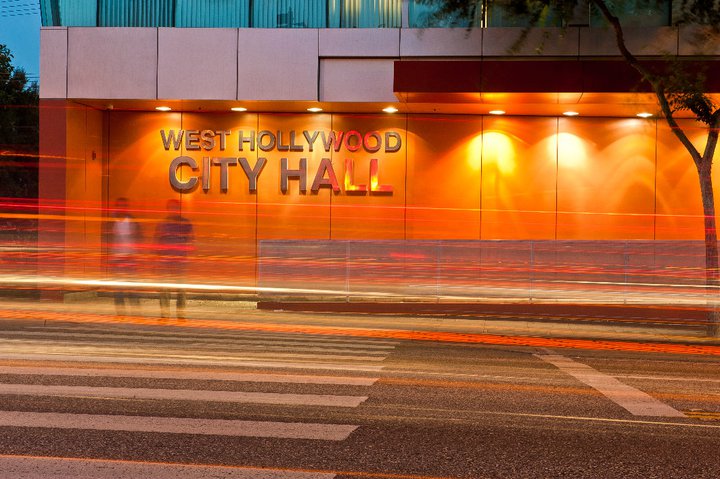 LOS ANGELES – I have tried to understand the recent criticisms aimed at the City Council and government of the City of West Hollywood. I can't help but see it as the same clap from the same stale slate of perennial candidates and former office holders who make their case the same tired way.
No matter what era, the narrative of these forces is always the same, always omitting the obvious successes of the place we call home and love while trying hard to raise a false flag on what they call failure.
Much of the criticism is just hollow and some of it is just willfully uninformed. Economics, for starters.
While the on-again-off-again shut downs and pandemic mitigation measures have had economic consequences for all of us, the measures have been necessary and not a situation unique to WeHo.
Mayor Meister, the City Council and managers of West Hollywood, whether its critics or its Chamber of Commerce agree or not, did the best it could to protect the intersections of resident's rights, their health and well-being, commerce and local economy. And that includes the many thousands of people who risk travel here every day by public transportation to do jobs that might put them at risk of exposure to Covid-19, a still potentially deadly pathogen.
Dishonest economic critiques will not serve anyone well.
Quote: "The city is digging into it's reserves to stay afloat, which is a massive difference from where we were just a few years ago when we were considered one of the best run cities in America."
Followed by: "We've now been living with COVID since March 2020; you'd think by now that the city would have figured out a way to manage the pandemic and move forward with city business, yet City Hall has been closed to the public and Council meetings are being held virtually. It was hard enough before for the public to get face time with their Councilmembers or city staff, but now it's literally impossible. City Hall is supposed to be closed till the end of this month but perhaps beyond; who knows when Council meetings will be held in person again? At this point it's absurd when we could easily resume business with masks, vaccine requirements etc."
Lot's of charges are just silly season of politics motivated. The City is accused by one critic and perennial candidate of rejecting their commercial offer of masks.
The truth is that West Hollywood was rightfully mindful of the needs of the regions medical professionals and their protective wear needs in the early days of the pandemic. The mass sale of N95 masks would have jeopardized hospital workers and KN95 masks had already been deemed insufficient, potentially even disastrous.
Oddly, none of this recognizes the profound nature of life in a pandemic and nor does it recognize the change of generations that is occurring, manifesting itself in the election of Mayor Pro Tem Sepi Shyne and Councilmember John Erickson.
Many of the same arguments are being made by the right wing media, politicians and bloviators about any politician or government that has tried to navigate constituencies safely through Covid, aiming especially hard at President Joe Biden and wrongly blaming him for the Omicron induced Covid-19 resurgence.
But, how Covid has been handled IS a fair way to measure a politician or local government over the past two years of upheaval, so let's set aside the political jockeying for some actual data and fact.
In March 2020 the City of West Hollywood declared a local emergency due to COVID-19. As public health directives and information related to COVID-19 evolved, the City of West Hollywood worked quickly to adapt and adjust its operations, its levels of service, and the delivery of key services to the community.
West Hollywood City Hall was never closed for operations. Rather, to protect health and safety of staff and community members, City Hall was shut to in-person transitions and the City activated virtual operations to conduct City business and emergency response plans safely and effectively.
After the State of California restrictions were lifted in Summer 2021 – and once it was deemed safe to do by decision-makers in the City of West Hollywood – the City reopened in-person services by appointment. In-person appointments were temporarily halted (but virtual services have continued) during the current steep Omicron case surge this month in January 2022; the City is scheduled to re-open City Hall to in-person services on January 31.
Approximately one year into the pandemic, the City published a COVID-19 Retrospective Report, which is more than 200 pages and which provides a comprehensive account of the cumulative actions taken by the City to respond to the COVID-19 crisis.
The efforts outlined in the report represent the City's commitment to sustaining community health, preventing housing displacement, providing health outreach and education, prioritizing the safety, welfare, and quality of life of community members, and fostering community and economic resiliency. Here's a link to the City's COVID-19 Retrospective Report:
https://weho.granicus.com/MetaViewer.php?view_id=22&clip_id=3594&meta_id=199851
The City of West Hollywood remains in a strong financial position. During the pandemic, the City took the unprecedented action of adopting a one-year budget, which had not been done since the City moved to a two-year budget process in fiscal year 1996-97. The one-year budget provided staff with the opportunity to further evaluate the impacts of the rapidly changing crisis without projecting too far into the future.
The City did conduct a drawdown from General Fund reserves and the City balanced this with an array of cost-saving measures that provided relief to the City's financial capacity ensuring no staff layoffs and allowing the allocation of emergency reserves to provide emergency services to community members in need of support.
The City's revenue growth has been strong and projected FY22 revenues are similar to revenues received in FY17 and FY18. The City anticipates that revenues will improve over the next two years as the local and regional economies recover from pandemic-induced economic constraints. Over the longer term, revenues are expected to rebound as travel resumes, retail businesses re-establish, and public health restrictions ease. Here's a link to the City's financial forecast, which is part of the FY22 Operating Budget:
https://city-west-hollywood-ca-budget-book.cleargov.com/fy22-budget/2022/funding-sources/financial-forecast
Throughout the past two years, the City prioritized creating a strong and supportive environment for residents and businesses. Early in the pandemic, the City approved a Residential Eviction Moratorium (in March 2020) and a Commercial Eviction Moratorium (in April 2020).
The adoption and implementation of the City's eviction moratoriums helped to protect public health and prevent transmission of COVID-19, and they were essential to avoid unnecessary displacement, to protect the City's affordable housing stock, and to prevent housed individuals from falling into homelessness, especially given state and county directives to remain at home as much as possible at that time.
The City's emergency rental assistance program has, throughout the pandemic, provided financial assistance to West Hollywood renters who are unable to pay rent due to issues related to COVID-19 (illness, loss of employment, reduction on working hours, caring for a household member with COVID-19, etc.).
Renters can apply for assistance to cover 25% of their rent for one month up to $1,000, which will be paid directly to the management company/landlord. A maximum of five grants are available to those who qualify. Since March 2020, the City's Social Services partners have received 2,224 emergency rental assistance requests and have approved 1,930 grants totaling $1,598,838.
In addition to providing emergency rental assistance, in July 2020 the City started an emergency eviction defense program. To date, 201 clients have applied for eviction defense and 140 cases were resolved.
The City's business programs have supported West Hollywood businesses in recovery, reinvention, growth, and hiring during the pandemic.
In recognition of the City's commitment to supporting businesses, the City was awarded the Los Angeles County Economic Development Corporation's 2021 Most Business-Friendly City Award at the 26th annual Eddy Awards in November 2021.
The Most Business-Friendly City Award recognizes demonstrated outstanding contributions to economic development in the region in business, education, and government throughout LA County and this year's award honors the community's extraordinary resilience and collaborative efforts during the pandemic, in celebration of economic reinvention by creating more equity and inclusion.
Details: https://www.weho.org/Home/Components/News/News/10039/23
Finally, the City of West Hollywood continues to monitor the positivity rate of COVID-19 cases in the region, as reported by the Los Angeles County Department of Public Health. West Hollywood City Council meetings throughout 2020 and 2021 have been mostly conducted as virtual teleconference meetings in order to protect the health and safety of community members.
The City Council has established that when the COVID-19 positivity rate in LA County falls below an average of 1.5 percent, the City will consider options for in-person City Council meetings. When the positivity rate is above this threshold, meetings will take place via virtual teleconference.
The City's viewership engagement in virtual teleconference City Council meetings is high: for City Council meetings held in October, November, and December, there are 3,259 combined City Council meetings views (YouTube 1,963; City website 1,118; and SmartTV streams 178). This does not count the community members who join City Council meetings via Zoom to view and participate in public comment.
Looking forward, the City of West Hollywood continues to balance its response to the COVID-19 pandemic – especially during current moments such as the steep Omicron surge – in delivering essential services, programs, and support to the West Hollywood community. I hope this information is helpful in providing a fuller picture of the work the City is doing each and every day to excel its deep commitment to residents, businesses, visitors, and the community at large.
Here are links to the City's two latest ratings updates, which each represent the City's extremely sound fiscal management policies:
In May 2020, Fitch Ratings and S&P Global Ratings affirmed the City of West Hollywood's highest-possible ratings:
https://www.weho.org/Home/Components/News/News/9304/
In July 2021, S&P Global Ratings assigned an upgraded AA- Long-Term Rating to the Successor Agency for the West Hollywood Community Development Commission:
https://www.weho.org/Home/Components/News/News/9856/23
Some recent awards:
The aforementioned LAEDC 2021 Most Business-Friendly City Award (which was featured in the Blade):
In 2019, the City was honored with the prestigious National Civic League All-America City Award, recognizing the work of communities in using inclusive civic engagement to address critical issues and create stronger connections among residents, businesses, and nonprofit and government leaders.
https://www.weho.org/Home/Components/News/News/8644/
This joined a variety of 2019 awards: https://www.weho.org/Home/Components/News/News/9012/
In 2020, the City's sustainability leadership at the local, regional, and national level was recognized with three prestigious awards:
https://www.weho.org/Home/Components/News/News/9424/23
In 2021, the City's funding study work for the future Northern Extension of the Metro Crenshaw/LAX Rail Line won an International Infrastructure 'Finance Project of the Year' award:
https://www.weho.org/Home/Components/News/News/10041/23
Most recently, the City was recognized by 3CMA and by PRSA-LA for its outreach and engagement efforts related to relief and resources during the COVID-19 pandemic:
https://www.weho.org/city-government/communications/awards-and-accomplishments
Enough said.
*********************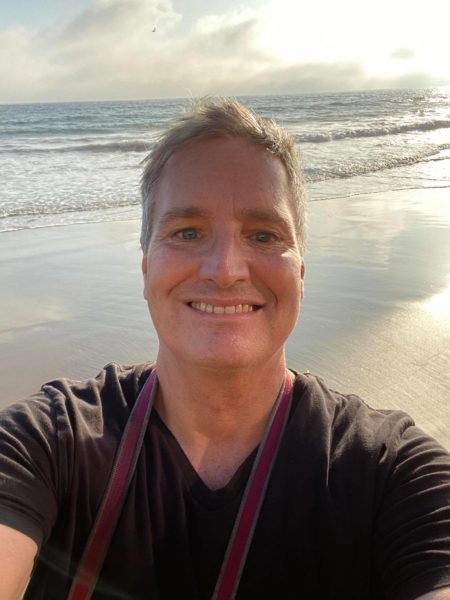 Troy Masters is the owner & publisher of the Los Angeles Blade.
Masters has been involved in LGBTQ+ media since the late 1980's and has founded five publications in addition to the Blade.
The road ahead as the Los Angeles Blade hits the 5 year mark
Making a difference is the credo of the paper and is the underlying mission mandate by its publisher and editors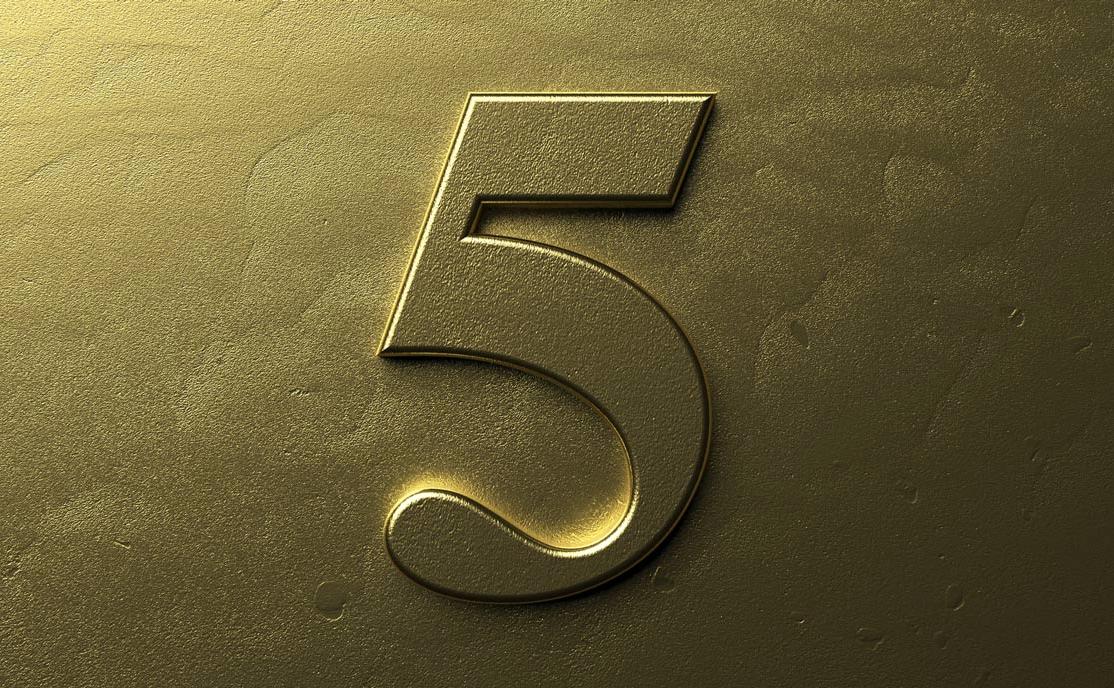 LOS ANGELES – According to numerology, the number five symbolizes freedom, curiosity, and change – a desire to have adventures and explore new possibilities. Five years ago this month for transplanted New Yorker Troy Masters his new adventure was to start up another LGBTQ+ publication. Joining him in the quest to explore new possibilities was veteran award-winning West Hollywood-based LGBTQ+ journalist Karen Ocamb.
Partnering with America's oldest LGBTQ+ newspaper, The Washington Blade, adapting 'Blade' as part of its masthead, Masters and Ocamb set out to ensure that the voices of greater Los Angeles' LGBTQ+ community were amplified with the launch of the Los Angeles Blade.
The modern reality is that although new journalistic ventures are launched continuously on the internet yearly, legacy media like newspapers and broadcasters are often struggling to adapt to a new communications environment. Masters and Ocamb believed strongly that media startups with a loyal community have the ability to succeed as long as they work hard, evolve and stay focused on the correct course.
The key though was a "loyal community" and the Blade set out to build a solid and mutually beneficial relationship with Los Angeles' LGBTQ+ community.
An ancient proverb reads: The proof of the pudding is in the eating, which has been often been shortened to 'the proof is in the pudding.' What that meant was that you had to try out food to know whether it was good. News is not unlike food insofar as it too is 'consumed' and the loyalty of readers/viewers/listeners relies on that very principle.
Along the way come examples of 'proof' as evidenced last fall by now former Los Angeles Blade editor Karen Ocamb being awarded Journalist of the Year for 2020 at the 63rd annual Los Angeles Press Club's Southern California Journalism Awards gala.
The LA Press Club judges noted in their decision bestowing the award, "Karen Ocamb's passionate reporting of the struggles of the LGBTQ community and journalists covering LGBTQ issues during the pandemic earns her a Print Journalist of Year award."
She was also a runner-up in two other categories securing second place in 'Pandemic Reporting Digital' (Online) with awardee Jon Regardie, Los Angeles Magazine, "A Month Inside the COVID-19 War Room with Mayor Eric Garcetti" securing first place. (Karen Ocamb, Los Angeles Blade, "Seeking Truth in the War on the Coronavirus")
Ocamb also secured second place in the category of 'Commentary: on political, social, cultural, investigative, judicial, economic or other serious subjects.'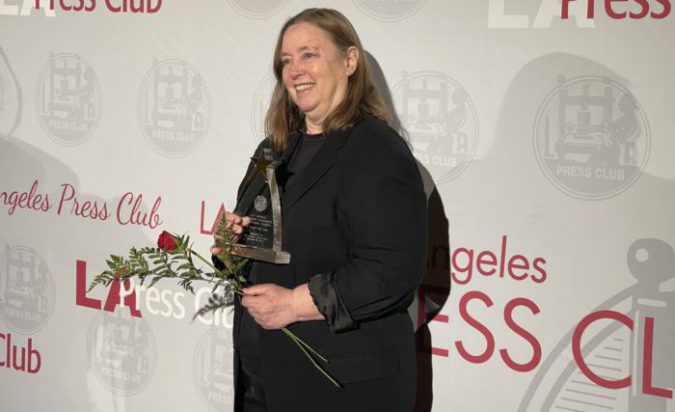 Making a difference is the credo of the paper and is the underlying mission mandate by its publisher and editors. In 2022, Masters was honored by the City of West Hollywood with the prestigious Rainbow Key Award for his role in establishing the Los Angeles Blade and for leading "Pride Walk," an unofficial Pride celebration during June 2021's COVID shutdown.
Dedication to community — a sense of belonging and being part of the more than just the media landscape in Los Angeles and Southern California as a whole — sometimes led the Blade to cover stories that have had far reaching impact in the United States and abroad.
As the government of Afghan President Ashraf Ghani collapsed and he fled the country in August of 2021, chaos had descended on the Afghan capital city. Among the Americans who were trapped in the suburban areas of Kabul under Taliban control was Josie Thomas, 32, a transgender government contractor for the U.S. State Department and former U.S. Air Force Sergeant. Thomas, along with several others, was trapped at the diplomatic support facility known as Camp Alvarado located on the outskirts of the capital city's airport.
Thomas, in a series of text messages provided to the Blade on background by a colleague of hers, relayed that she and others were aware of the immediate presence of the Taliban insurgents, which was communicated at the exact time Afghan security forces abandoned their posts. The texts also expressed frustration at the lack of communication regarding the lack of a presence of U.S. military forces to assist.
The Blade in turn reached out to U.S. officials at both the U.S. State Department and the Pentagon, which ultimately led to one of her colleagues communicating with Thomas receiving a text from her stating that elements of the United States Army's 82nd Airborne Division had arrived at the Camp Alvarado diplomatic support facility. She was then airlifted out the next day.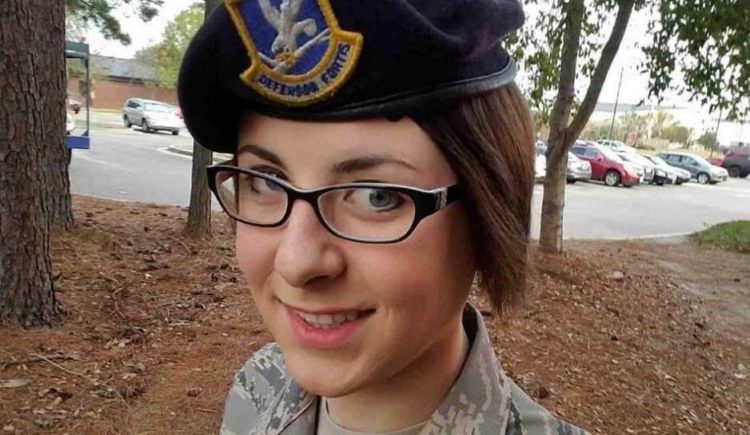 Ocamb was indefatigable in her pursuit of stories that made a difference and contributed to the well being of the LGBTQ+ community. Her coverage of the battle over former President Trump's ban on transgender people in military service was comprehensive and nuanced.
One of the most read and shared articles was her piece titled 'Trump's trans military ban now policy,' which detailed the harsh reality of the policy and the far-reaching negative impact it would have, especially on the trans community.
In July 2020, at the same time the parent company's White House reporter Chris Johnson won the GLAAD Award for Outstanding Newspaper Article, Ocamb received a special recognition award from GLAAD. "After initially starting her career at CBS News and producing the 1984 Olympics in Los Angeles, Ocamb joined the LGBTQ press in the 1980s after more than 100 friends died from AIDS," GLAAD noted, adding, "she has since become a leading force and champion for LGBTQ media. She is known for her smart, fair, and professional writing style as well as her staunch dedication to shining the spotlight on underreported LGBTQ people and issues."
True to that spirit mentioned by GLAAD, Ocamb, in another top-trafficked and read piece covered the story of West Hollywood's Louise Hay, an advocate for unconditional love and forgiveness during the height of the AIDS crisis, who died of natural causes at age 90. "Louise Hay and her Hay Ride gave spiritual support and acceptance to so many in the early days of the AIDS epidemic," says gay former Entertainment Tonight executive producer Brad Bessey. "She was so important to our movement—preaching love over fear and healing, hope and heart over hopelessness."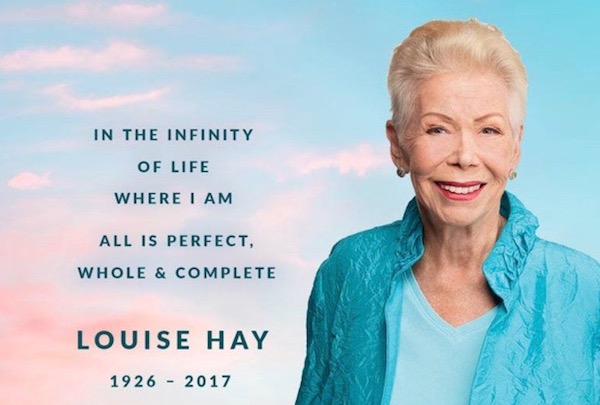 Beyond the journalistic efforts of Ocamb and the other writers, including me, the current editor and a veteran journalist, the Los Angeles Blade reached out with community events it sponsored and promoted.
On June 27 of last year for example, the Los Angeles Blade honored and recognized the achievements of LGBTQ+ students, faculty, staff, and administrators of the Los Angeles Community College District, (LACCD) as about 75 invited guests gathered at West Hollywood's Le Parc Suite Hotel's Skydeck rooftop lounge and pool area to celebrate the LGBTQ+ students, and celebrate the creation of a scholarship program between the Los Angeles Blade and LACCD.
Previously the Blade had highlighted LACCD as it held its second annual 'Lavender' graduation ceremony noting the critical support that the LACCD renders the LGBTQ+ community's economically disadvantaged students.
Sometimes though news can also be a sobering reminder of the challenges that the LGBTQ+ community faces daily. Closer to home, a dynamic young person who had assisted publisher Masters at LA Pride in 2018, Casey Hoke, a transgender artist, activist and national public speaker dedicated to helping others combat marginalization, died in Pomona, according to a family statement on his Facebook page. It was later revealed he had died as the result of suicide.
Masters reported the death himself writing: "My younger brother Casey Hoke passed away yesterday in the Los Angeles, CA area," Hoke's brother Ryan Benjamin Hoke said in a statement. "My family is heartbroken. We ask for privacy, but at the same time want to make sure Casey's friends and connections know."
Ryan Benjamin Hoke later told the Los Angeles Blade: "Casey lost his battle with mental illness."
Hoke, 21, was well known in the national trans community, particularly among the younger generation for his dedication to the LGBTQ community, especially in his art and in art history. He was also a Point Foundation scholar and worked closely on trans rights with GLSEN.
Hoke came out as a transgender male in high school and worked as an organizer and peer educator at his high school's Gay/ Straight/ Transgender Alliance.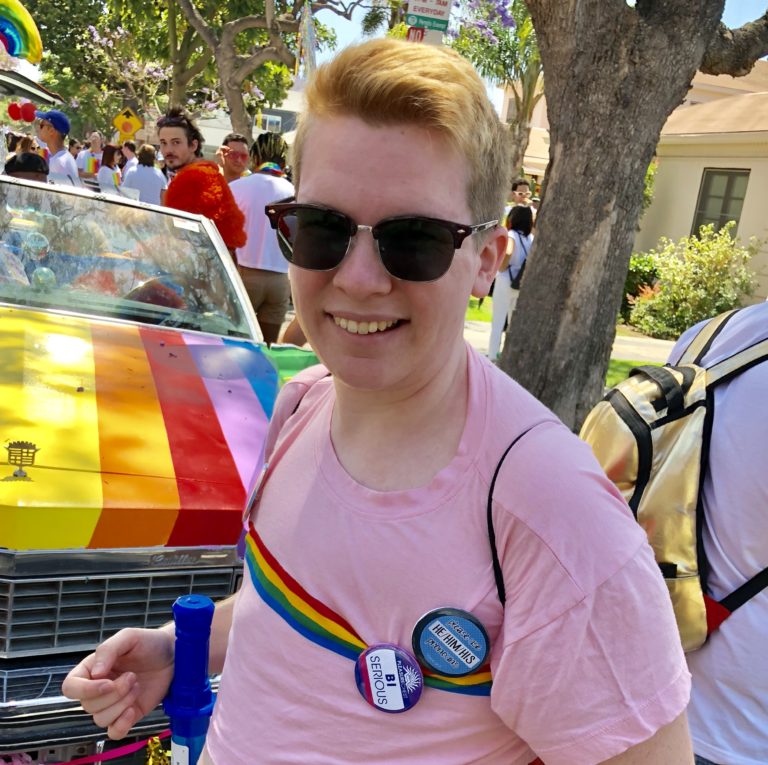 Reaching and building a core audience/readership in today's digital age is difficult at best and a virtual nightmare at worst. Yet, since 2017, the Blade has built an increasingly loyal and interactive base.
In the era of a two-year long coronavirus pandemic, which nearly caused the Blade to cease publication as advertising revenue dried up, that loyalty brought forth a unique partnership with the Ariadne Getty Foundation.
The focus of Ariadne Getty Foundation has been shoring up LGBTQ organizations, such as the Los Angeles LGBT Center and GLAAD. Getty joined the board of directors of the latter in 2016 and last year at the World Economic Forum in Davos she pledged $15 million to the organization, which focuses on media and how Americans as a culture can rewrite the script for LGBTQ acceptance.
The Blade kept publishing and in fact was the only LGBTQ+ publication in the United States to publish daily stories about the coronavirus pandemic. In addition to Ocamb's reporting, I worked to establish a de facto 'virtual' Blade Sacramento Capital Bureau, attending every press conference held by Gov. Gavin Newsom and Dr. Mark Ghaly the Secretary of the California Health & Human Services Agency and then writing daily articles to inform readers as to the latest and often critical updates on the battle with COVID-19.
Standing out in the reporting was the fact the COVID-19 pandemic revealed deep-seated inequities in health care for communities of color and amplified social and economic factors that have contributed to those communities being hit hardest. Additionally, there was virtually no collection of data for the LGBTQ+ community.
That lack of data collection frustrated and angered State Sen. Scott Wiener, (D-SF) who authored a bill last year that passed through the legislature and was signed by Newsom last fall that mandates gathering sexual orientation and gender identity data related to COVID testing in California. The Blade with its reporting and presence at the aforementioned press conferences along with Wiener's staff kept the pressure up to get that law passed.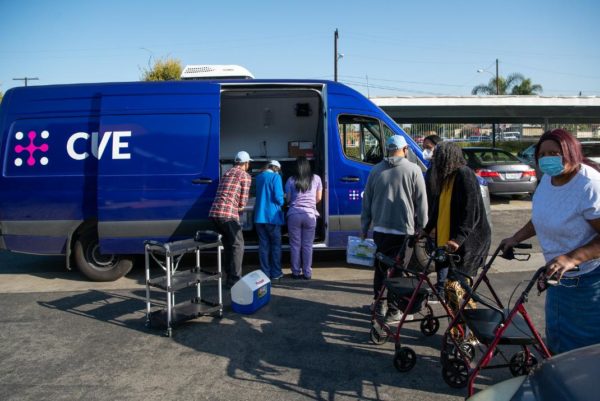 "We're one year into the pandemic, and LGBTQ people continue to be erased in our public health response to COVID-19 — similar to our invisibility throughout history. No government is successfully tracking COVID-19 cases in the LGBTQ community, despite a law I wrote mandating that California do so," Weiner told the Blade. "And, we now know that LGBTQ people are more vulnerable to COVID-19. We've also just learned that vaccination demographic data doesn't include LGBTQ data. It is simply shocking that in 2021, progressive health agencies continue to forget about our community," he added.
The Blade has also combined forces with other publications in unique media partnerships in much smaller markets that have resulted in critical stories receiving notice that is well deserved. One such story was titled 'Gay university student critically injured while passenger on Amtrak' written by Bob Conrad, editor and publisher of ThisIsRenoMedia LLC.
Aaron Salazar was on an Amtrak train traveling from Denver to Portland, but mysteriously ended up in a coma at a Nevada trauma hospital instead. According to the Truckee California Police Department's Detective-Sergeant Danny Renfrow, sometime shortly before noon on May 15, following Salazar's text message, the 22-year-old gay Portland State University junior was found in critical condition by railroad workers lying beside the Union Pacific Railroad's right-of-way property within the town's corporate limits.
Along the U.S.-Mexico border, Richard Montenegro Brown, editor of the Calexico Chronicle and Holtville Tribune, longtime community newspapers, wrote of the still unsolved murder of Oliver or Poe Black, a "two-spirit" transgender male of Wyandot Native American descent, in the Slab City area of the Imperial Valley.
The two-part series in the Blade was a comprehensive look at a troubling case detailing that months after the body of a 21-year-old transgender man, Poe Delwyn Black, was pulled from a canal north of Slab City riddled with stab wounds, investigators have shifted the theater of the murder probe in two directions: Black's home state of Tennessee and the Pacific Northwest.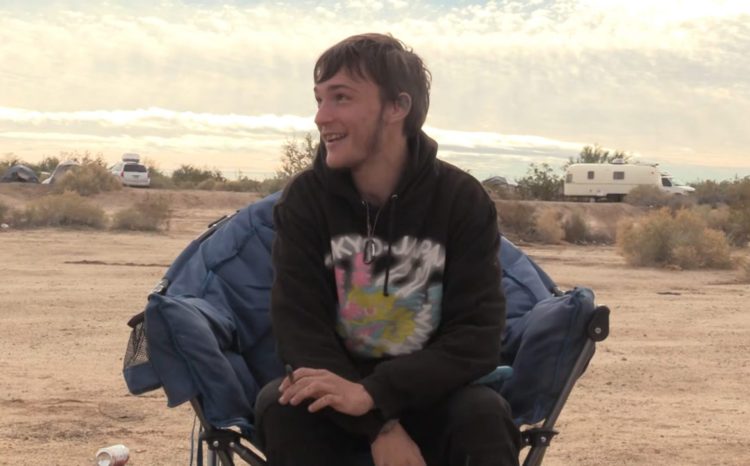 Probably though the best indicator of the worth of the Blade as an integral part of the community over the past 5 years is borne out by the statistics:
• 234 issues
• Millions of copies distributed in print
• 2,350 advertising pages
• 6,000,000 pageviews online
• 3,000 percent increase in web traffic over past year
• 8,448 articles published
• 14 in-person live events
• 300+ editorial contributors
• 100s of photographers
As the Blade marks its fifth year and looks to the future, there is a solid base of its accomplishment, as according to respected professional journalism data, information, publicity, and portfolio site for the media, Muck Rack, the Los Angeles Blade ranks 26th in the Top 50 of all LGBTQ+ Media organizations globally in traffic online and in the Top 30 LGBTQ publications in the U.S., the Blade is number 17.
The future is good, in fact if the Blade was celebrating a 5th wedding anniversary the appropriate gift would be something crafted from wood. Instead, the Blade will simply 'knock on wood,' celebrate and then move forward.
Why say Gay? Out? Trans? Lesbian? Etc? It's about erasure and equality
This has nothing to do with the sexual aspects of their lives but virtually does have everything to do with who they love and who they are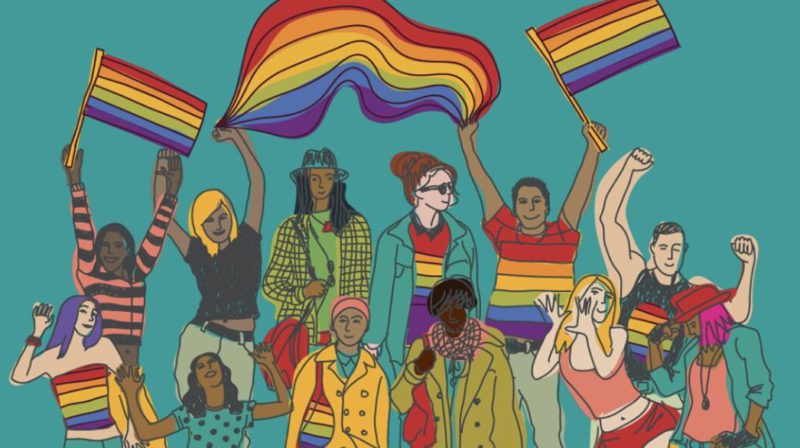 LOS ANGELES – Everyday one of my tasks is to quickly go through the comments left by our readership to gauge their reactions, be informed by their viewpoints, maybe get a laugh, or in the case of the haters /trolls zap their ignorant butts by hitting the delete key.
That said, I've noticed that the following comment and its sentiments have increased in frequency as of late;
"Is there really no way to simply celebrate the talent without labeling the sexual identification of these amazing athletes ???? I'm so tired of posts that feed off of info that tries to exploit and target personal information. This world gets more "snarky" and judgmental every day."

Carol Wolf Cacchione
The variance on that comment's theme covers a broad spectrum of human engagement. The truth put simply is the obvious- The Los Angeles Blade is Southern California's LGBTQ+ News Source. The Blade is also a national marquee news source for not just the LGBTQ+ community writ large but its allies and families as well.
The LGBTQ+ community is in a fight for its very existence as school boards and library's across the United States are facing down calls to ban books or materials that mention LGBTQ+ characters, plotlines, or stories.
In the states of Florida and Tennessee Republican lawmakers are attempting to pass legislation that would make mention of LGBTQ+ people a violation of the rules. The proposed laws are colloquially referred to as 'Don't Say Gay.'
In Alabama, a state Senate committee passed a measure on to the full Senate for a vote that would make treatment of Trans youth under the age of 18 by a Doctor or healthcare provider a felony.
In over 15 other states laws are being proposed or have been passed that would ban participation of Trans youth in sports that align with their gender identity. This is met by an alarming rate in LGBTQ+ youth considering or actually committing suicide.
Simply put, this publication and ALL media must identify members of the LGBTQ+ community because they are a persecuted and maligned segment of humanity which need to be recognized. This has nothing at all to do with the mechanics of the sexual aspects of their lives but virtually does have everything to do with who they love and who they are. It's about role models, it is about history, but it is most assuredly about preventing erasure and ensuring equity and equality.
So the next time you are about to leave the what does [fill-in-the-blank] have to do about it comment? The answer is everything and if you are unable to understand that then I'd ask you do not leave a comment at all rather than blatantly display your ignorance, or callous disregard, which ever it is, for your fellow humans.
***********************
Brody Levesque is the Out Editor of the Los Angeles Blade and a veteran journalist.
Gay Republicans a disgrace to an otherwise united community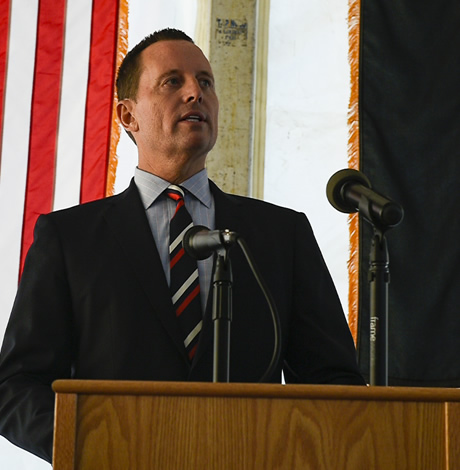 How to explain the unlikely, perverse phenomenon of a gay Republican in 2020?
Delusion? Denial? Blinded by privilege? Daddy issues rendering them subservient to Master Trump?
Whatever the underlying issue, it's truly sad to watch the once respected Log Cabin Republicans sink into further irrelevance. From Rich Tafel and Patrick Guerriero to R. Clarke Cooper and Patrick Sammon, Log Cabin has been led over the years by smart, committed advocates working to change the Republican Party from within. Whatever your views on the GOP, it's important to fight from the inside, whether it's inside political parties, organized religions, or sports leagues, to bring about change.
But 2020 is no ordinary year and Donald Trump is no ordinary president. Anyone who defends Trump's indefensible behavior is lying to themselves. There's no excusing racism, sexism, and transphobia. There's no looking the other way when Trump allows his buddy, the murderous Vladimir Putin, to put bounties on the heads of American soldiers. And there's no justification for snatching screaming toddlers from their mothers' arms and locking them in cages.
Trump is running a criminal enterprise out of the people's house; Steve Bannon is just the latest senior Trump official to be charged with felonies. What the hell more do people need to see to conclude that Trump is unfit for office, incapable and incompetent, and likely to leave Washington in handcuffs?
Despite the overwhelming and undeniable evidence, these hypocritical gay Republicans continue to carry water for their criminal master. The latest is Ric Grenell, the former acting Director of National Intelligence (key word: acting), who released an unintentionally hilarious video touting Trump as the "most pro-gay president in American history."
In the Log Cabin-produced clip, Grenell refers to "gays and lesbians" throughout, notably eschewing the more common "LGBTQ." That's because while Trump's attacks on gays and lesbians may be more subtle, his assault on the transgender community is overt and aggressive. From banning transgender service members from the military, to enacting an HHS rule that ends non-discrimination protections for trans patients, Trump has used the transgender community as a punching bag to score cheap points with his bigoted base.
In the video, Grenell criticizes Joe Biden for not congratulating him on his acting appointment. Maybe that's because the short, temporary, non-Senate-confirmed appointment was roundly criticized by experts in the intelligence community due to Grenell's stunning lack of experience. "This is a job requiring leadership, management, substance and secrecy," John Sipher, a former CIA officer, told the New York Times. "He doesn't have the kind of background and experience we would expect for such a critical position." That's quite the diplomatic understatement.
Grenell touts his experience as ambassador to Germany, another short-tenured post that led to widespread criticism about his inexperience and ham-handed efforts to interfere in internal German politics.
He references Trump's purported effort to decriminalize homosexuality around the world, but that effort seems to exist in word, not in deed.
Grenell further criticizes Biden for his past anti-gay positions. Yes, Biden, along with most other Democrats and Republicans, has evolved on LGBTQ issues over the decades (as have a majority of Americans), but we must allow allies to grow, change, and ultimately fight with us.
By contrast, Trump's assault on LGBTQ equality is long and well documented. From picking the notoriously homophobic Mike Pence — who doth protest too much — as his vice president, to naming a slew of hostile, right-wing judges to the federal bench, to advocating for so-called "religious freedom" carveouts to enable anti-LGBTQ discrimination, Trump has undermined decades of work in just four short years.
Grenell isn't the only gay toadie still standing in Trump's corner. Robert Kabel, Log Cabin's board chair and a former Reagan administration official, this week announced the impending release of his new book. In the press release announcing it, Kabel "is proud to call the GOP the true party of equality—not the Democratic Party."
Again, these delusional sycophants cherry pick empty Trump gestures to justify their support while ignoring a tidal wave of attacks on LGBTQ Americans. Has Kabel read his own party's platform?
The 2016 platform was recently re-adopted for 2020. As the Blade reported, "it calls for ending same-sex marriage either through judicial reconsideration or a constitutional amendment, offers veiled support for widely discredited conversion therapy and objects to enforcing civil rights laws to ensure transgender people can use the restroom consistent with their gender identity. Although the 2016 document doesn't explicitly mention conversion therapy, it includes this line: 'We support the right of parents to determine the proper medical treatment and therapy for their minor children.'"
Grenell, Kabel, and the rest of Trump's twisted enablers aren't just on the wrong side of history, they're on the wrong side of the law. LGBTQ voters see through these last-gasp attempts by his enablers to hang onto power. From the botched COVID response that has claimed thousands of American lives, to the stoking of racial division and support for white supremacists, to retreating from the climate change fight, and the rolling back of LGBTQ equality, Trump has shown the world he is unfit for the presidency. He knows that clinging to power by any means necessary is the only way he will avoid prison.
President @realDonaldTrump made history for #LGBT Americans — and nobody knows that better than @RichardGrenell. #GetOUTspoken pic.twitter.com/HJhY5kSuh0

— LogCabinRepublicans (@LogCabinGOP) August 19, 2020
Instead of Grenell and Kabel, let's look to Pete Buttigieg for inspiration. As he put it in his convention speech Thursday night, "I believe in this country because America uniquely holds the promise of a place where everyone can belong. … Joe Biden is right: This is a contest for the soul of the nation."
Indeed it is. Some of us will emerge with our dignity intact. Others like Grenell and Kabel will have to explain how they sided with a monster who worked to dismantle our government, destroy our democracy, and harm members of our LGBTQ community.
Kevin Naff is editor of the Washington Blade.