South Korean electronics giant pulls LGBTQ+ affirming ad after backlash
The "Listen to Your Heart" campaign promoting its Galaxy Buds2 and Watch4, featured a Muslim mother expressing support for her drag queen son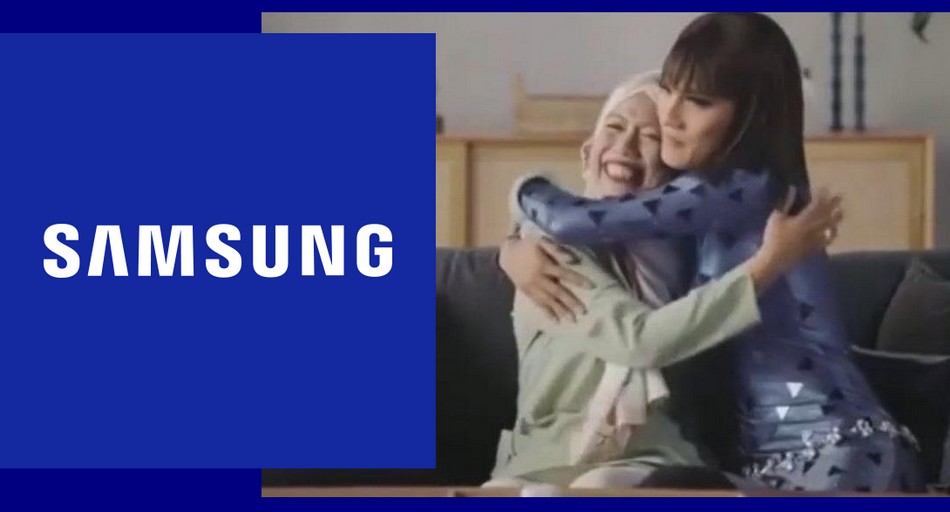 SINGAPORE – An advert campaign by South Korean electronics giant Samsung was yanked after significant backlash in this Southeastern Asian city-state from some members of its Muslim-majority community.
The ad, part of the company's "Listen to Your Heart" campaign to promote its Galaxy Buds2 and Watch4, featured a Muslim mother expressing support for her drag queen son.
The ad was meant to promote Samsung's new wearable products, like noise-cancelling earbuds and a smart watch with a heart rate monitor, the BBC reported.
The video featured several participants' reactions as they listened to heartfelt recorded messages from their loved ones. One of the pairs of participants featured a Muslim woman wearing a headscarf as she heard a message from her son, who was a drag performer.
"You are just unbothered having people looking or judging you differently, having a son that does drag," he tells her in his message.
The scene of the Muslim mother embracing her drag queen son sparked a torrent of negative commentary on virtually all social media platforms with some ad hominem remarks directed at Samsung which caused the electronics company to pull the ad.
In a Facebook post Samsung wrote;
"We acknowledge that we have fallen short in this instance, and have since removed the content from all public platforms," Samsung said. "Samsung believes that innovation and growth are driven by diversity and inclusivity. We will certainly be more mindful and thorough in considering all perspectives and viewpoints for our future marketing campaigns."
Members of the local LGBTQ+ community similarly expressed their disappointment at the ad being taken down.
"It was the first of its kind video coming from a minority group on a relationship between mother and son [and] was so affirming," Hilmi, a centre manager at local LGBTQ+ organization Oogachaga told BBC News.
"As a queer Malay man, I am saddened to see a video that expresses unconditional love [being] taken down abruptly due to societal pressure from a group of people with conservative values."
Marketing Interactive, an online Singapore-based daily news and email news service which is emailed every work day to advertising and marketing professionals in Singapore, Hong Kong, and Malaysia, interviewed Anand Vathiyar, managing director at Cheil Singapore, the ad agency Samsung partnered with.
The campaign was meant for people from all walks of life to be able to express their true feelings to their loved ones, Vathiyar said.
"What is heartening is that for everyone who is getting politically correct about this episode, there are many others, especially younger Singaporeans, who seem to get that we can do better to listen to each other with due care, empathy, respect, and consideration," Vathiyar added.
Meanwhile, in a video posted on Instagram on Thursday, the BBC noted that the son featured in the video also reassured followers that he and his mother were "doing well."
"I'm not going to talk about the comments that [were] said in [that video]," the drag performer known as Vyla Virus said.
"It was all about a mother's love in that video, nothing else was mentioned."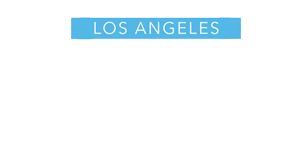 Vietnam no longer considers LGBTQ+ people sick
Country's health ministry issued directive on Aug. 3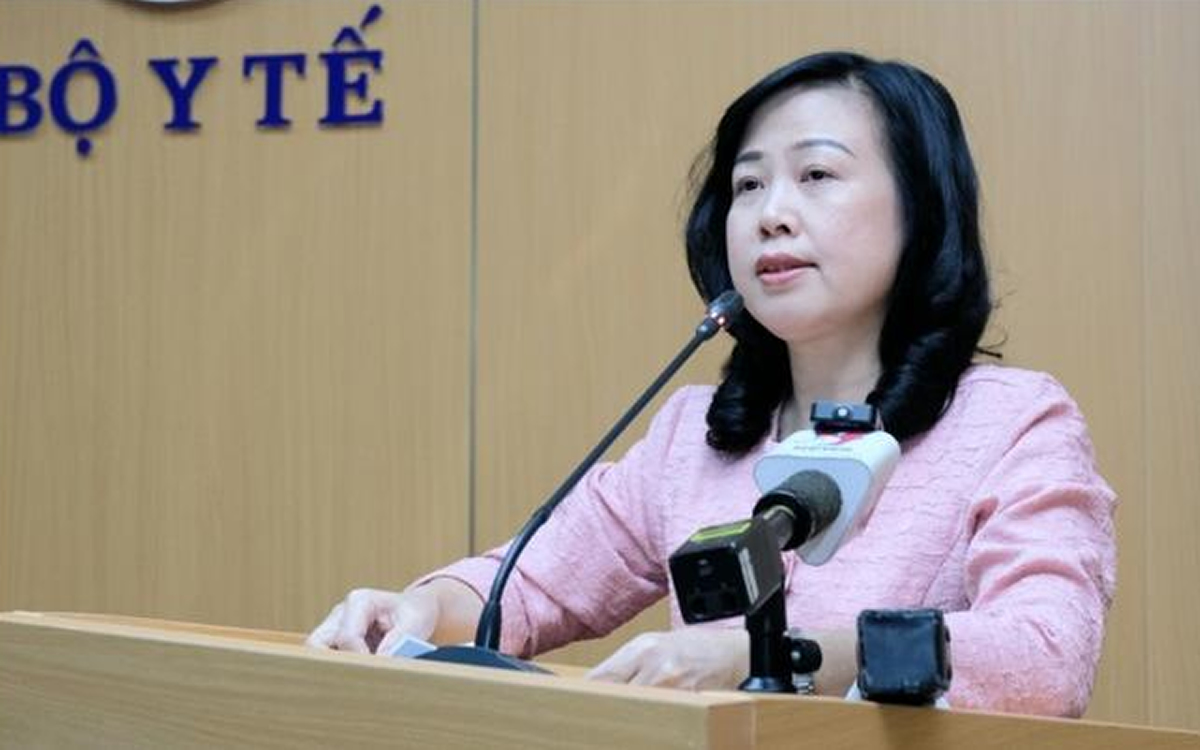 HANOI, Vietnam — The Vietnamese Health Ministry earlier this month announced it no longer considers LGBTQ+ people to be sick.
A directive the ministry issued on Aug. 3 directs health care providers "not to consider homosexual, bisexual and Transgender (people) an illness." The directive also contains the additional four provisions:
• Enhance information propagation and dissemination so that the medical doctors, staff and patients at the medical examination and treatment establishments have a correct understanding about homosexual, bisexual and Transgender persons.
• While administrating medical examination or treatment for the homosexual, bisexual and Transgender patients, gender equality and respect must be ensured to avoid discrimination and prejudices against these groups.
• Not to interfere nor force treatment upon these groups (of patients) — if any, it must be in the form of psychological assistance and performed only by those who have the knowledge of sexual identity.
• To enhance the works of internal review and inspection towards the medical examination and treatment establishments and practitioners to ensure compliance with the professional codes in medical services according to the law.
The directive also notes homosexuality cannot be "cured."
"The Vietnamese Health Ministry's recognition that sexual orientation and gender identity are not illnesses will bring relief to LGBT people and their families across Vietnam," said Kyle Knight, senior LGBT rights researcher at Human Rights Watch, in a press release his organization released on Aug. 18. "LGBT people in Vietnam deserve access to health information and services without discrimination, and the Health Ministry's new directive is a major step in the right direction."
Human Rights Watch in its press release notes Vietnam over the last decade "has made some progress on LGBT rights."
The government in 2013 announced same-sex relationships are no longer "forbidden," but LGBTQ+ and intersex couples still lack legal recognition.
Vice President Kamala Harris during a meeting with LGBTQ and intersex activists in Hanoi, the Vietnamese capital, last August noted the Health Ministry "helped craft the draft — and draft — the Transgender rights law" that took effect in 2017. The State Department's 2021 human rights report people "who have undergone reassignment surgery the right to register their new status," but a bill "to implement this was pending as of year's end."
Jessica Stern, the special U.S. envoy for the promotion of LGBTQ+ and intersex rights abroad, visited Vietnam in May.
Singapore government to decriminalize homosexuality
Prime Minister Lee Hsien Loong made announcement on Sunday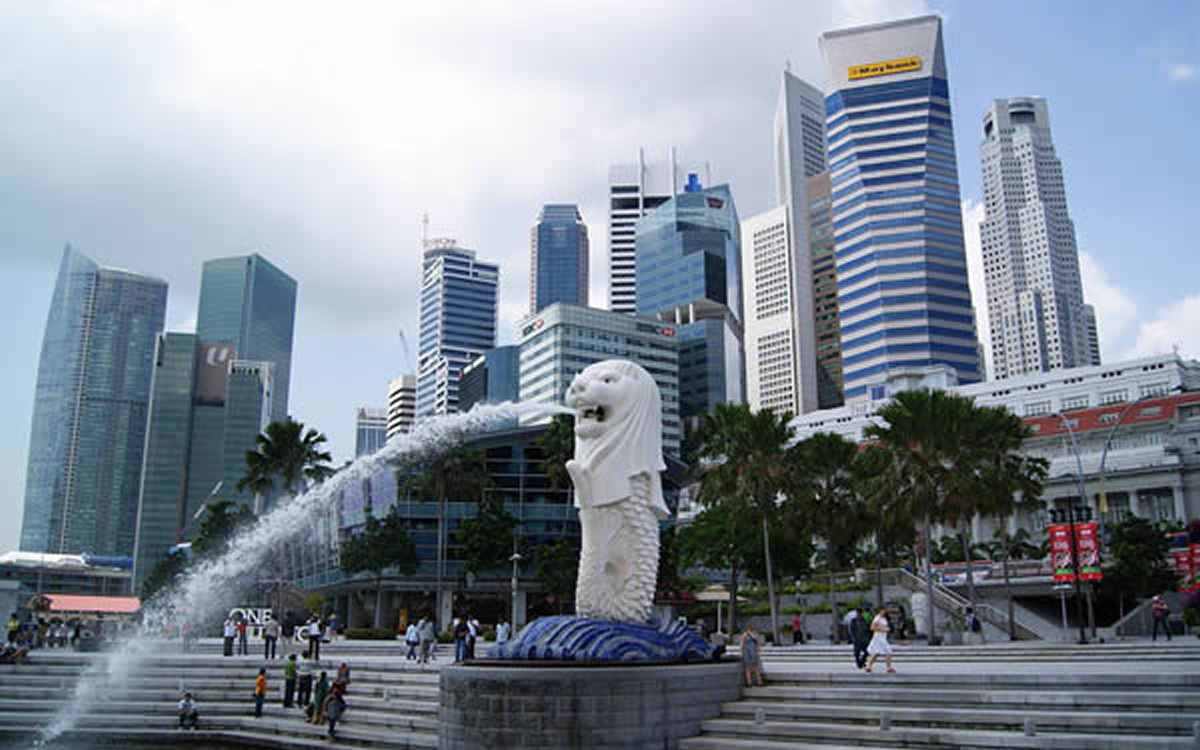 SINGAPORE — Singapore Prime Minister Lee Hsien Loong on Sunday announced his country will decriminalize consensual same-sex sexual relations.
Lee made the announcement during his speech at a rally that marked National Day, which commemorates Singapore's independence from Malaysia.
"Private sexual behavior between consenting adults does not raise any law and order issue. There is no justification to prosecute people for it nor to make it a crime," said Lee. "This will bring the law into line with current social mores and I hope provide some relief to gay Singaporeans."
Singapore's Court of Appeal in February upheld a lower court decision that dismissed three lawsuits against Section 377A of the country's colonial-era penal code. Home Affairs Minister K Shanmugam during a June 29 interview with the BBC said his country will not prosecute anyone under Section 377A.
Lee on Sunday said his government will amend Singapore's constitution to define marriage as between a man and a woman.
"We are grateful that the Singapore government will repeal Section 377A through Parliament," said Leow Yangfa, executive director of Oogachaga, an NGO that works with LGBTQ+ and intersex people in Singapore, on Sunday in a press release the London-based Human Dignity Trust released. "This means a lot to the LGBT community."
Human Dignity Trust works to promote LGBTQ+ and intersex rights in countries that criminalize consensual same-sex sexual relations.
"Decriminalization will not only improve the lives of LGBT people and their families, but will bring other obvious benefits to business, trade and Singapore's international reputation, making this announcement welcome on many fronts," said Yangfa. "We eagerly look forward to constructive debate in Parliament in the coming months."
Singapore government will not prosecute 'people engaging in gay sex'
BBC asked Home Affairs Minister K Shanmugam about sodomy law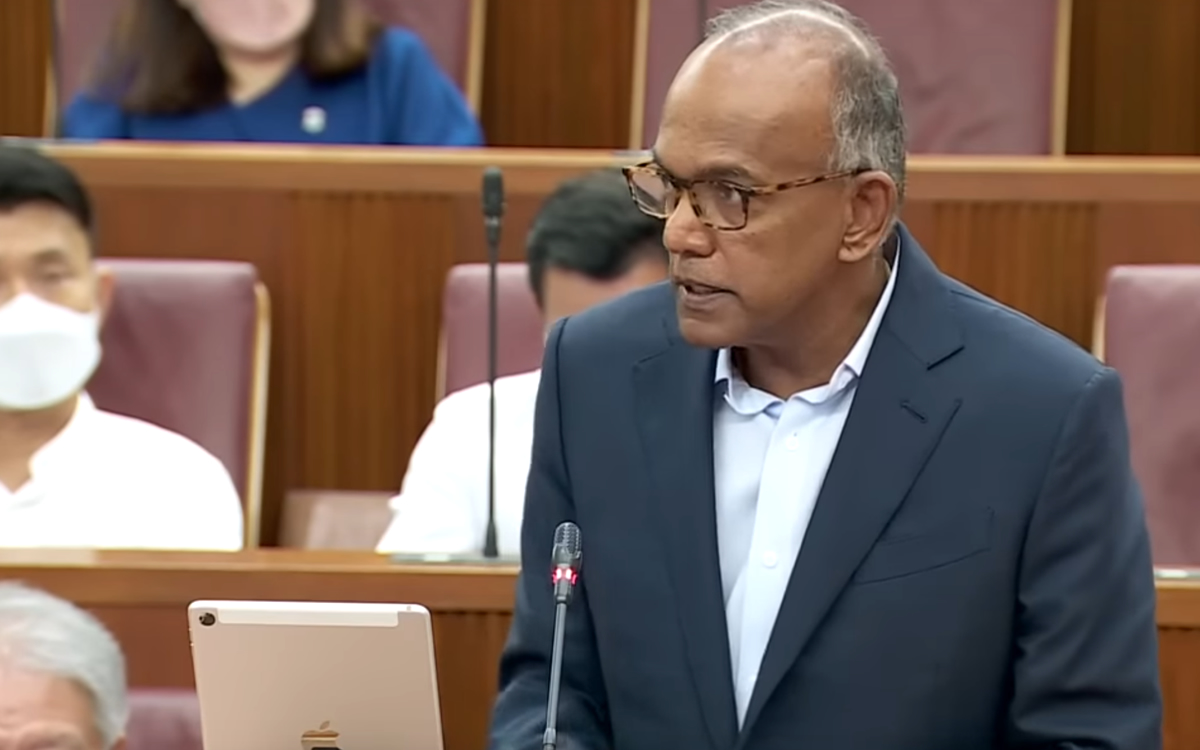 SINGAPORE — A Singapore government minister last week said his country will not prosecute anyone under a colonial-era law that criminalizes consensual same-sex sexual relations.
"People engaging in gay sex will not be prosecuted, even though there is this old piece of law which makes gay sex among males an offense," said Home Affairs Minister K Shanmugam on June 29 during an interview on BBC's "HARDtalk" program. "The attorney general has confirmed that position and the Supreme Court has said that the government's position is legal for us."
Singapore is among the dozens of countries in which consensual same-sex sexual relations remain criminalized.
The country's Court of Appeal in February upheld a lower court decision that dismissed three lawsuits against Section 377A of Singapore's penal code. Shanmugam acknowledged a "significant proportion of our population — the middle ground as it were — don't want that law repealed."
"Attitudes are shifting somewhat, but still Singapore government can't ignore those views, so we have arrived at this sort of messy compromise the last 15 years and we have taken this path because these issues are difficult," he said. "They are not easily settled and we have made clear that LGBTQ+ individuals are entitled to live peacefully without being attacked or threatened."
"This is a compromise that we have arrived at because of where our society is and if you believe in a democracy you've got to take into account where your main ground is," added Shanmugam.
Shanmugam spoke with the BBC less than a week after the U.S. Supreme Court overturned Roe v. Wade. Shanmugam during the interview specifically referenced Justice Clarence Thomas and his assertion the U.S. Supreme Court should reconsider its rulings in the Obergefell and Lawrence cases that extended marriage equality to same-sex couples and the right to private, consensual sex.
"Our approach: Deal with these issues in Parliament," said Shanmugam. "I've said earlier this year that we are relooking at our laws and our laws have to change and keep pace with the times and the Singaporean way we are engaging in a wide set of consultations to try and arrive at some set of landing."