South Korean electronics giant pulls LGBTQ+ affirming ad after backlash
The "Listen to Your Heart" campaign promoting its Galaxy Buds2 and Watch4, featured a Muslim mother expressing support for her drag queen son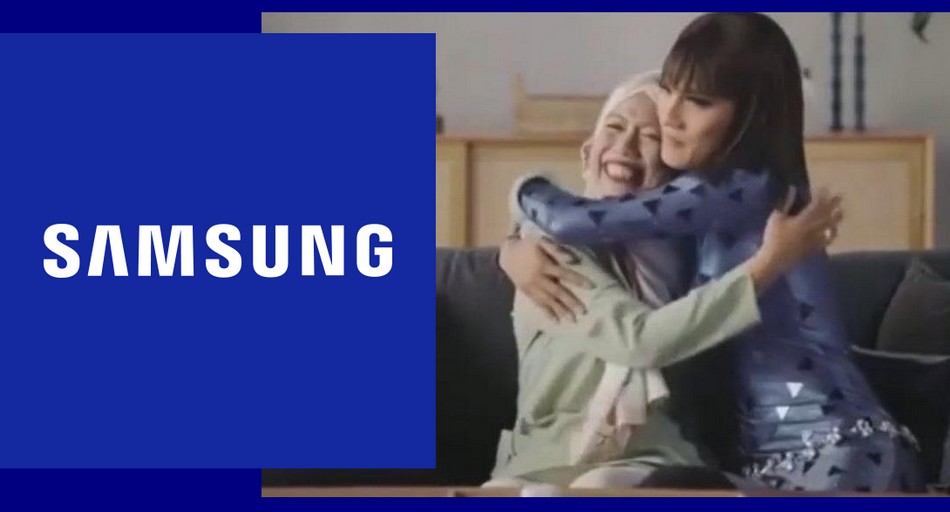 SINGAPORE – An advert campaign by South Korean electronics giant Samsung was yanked after significant backlash in this Southeastern Asian city-state from some members of its Muslim-majority community.
The ad, part of the company's "Listen to Your Heart" campaign to promote its Galaxy Buds2 and Watch4, featured a Muslim mother expressing support for her drag queen son.
The ad was meant to promote Samsung's new wearable products, like noise-cancelling earbuds and a smart watch with a heart rate monitor, the BBC reported.
The video featured several participants' reactions as they listened to heartfelt recorded messages from their loved ones. One of the pairs of participants featured a Muslim woman wearing a headscarf as she heard a message from her son, who was a drag performer.
"You are just unbothered having people looking or judging you differently, having a son that does drag," he tells her in his message.
The scene of the Muslim mother embracing her drag queen son sparked a torrent of negative commentary on virtually all social media platforms with some ad hominem remarks directed at Samsung which caused the electronics company to pull the ad.
In a Facebook post Samsung wrote;
"We acknowledge that we have fallen short in this instance, and have since removed the content from all public platforms," Samsung said. "Samsung believes that innovation and growth are driven by diversity and inclusivity. We will certainly be more mindful and thorough in considering all perspectives and viewpoints for our future marketing campaigns."
Members of the local LGBTQ+ community similarly expressed their disappointment at the ad being taken down.
"It was the first of its kind video coming from a minority group on a relationship between mother and son [and] was so affirming," Hilmi, a centre manager at local LGBTQ+ organization Oogachaga told BBC News.
"As a queer Malay man, I am saddened to see a video that expresses unconditional love [being] taken down abruptly due to societal pressure from a group of people with conservative values."
Marketing Interactive, an online Singapore-based daily news and email news service which is emailed every work day to advertising and marketing professionals in Singapore, Hong Kong, and Malaysia, interviewed Anand Vathiyar, managing director at Cheil Singapore, the ad agency Samsung partnered with.
The campaign was meant for people from all walks of life to be able to express their true feelings to their loved ones, Vathiyar said.
"What is heartening is that for everyone who is getting politically correct about this episode, there are many others, especially younger Singaporeans, who seem to get that we can do better to listen to each other with due care, empathy, respect, and consideration," Vathiyar added.
Meanwhile, in a video posted on Instagram on Thursday, the BBC noted that the son featured in the video also reassured followers that he and his mother were "doing well."
"I'm not going to talk about the comments that [were] said in [that video]," the drag performer known as Vyla Virus said.
"It was all about a mother's love in that video, nothing else was mentioned."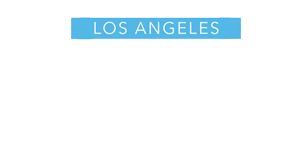 Two nights in Bangkok: The spectrum of the Thai sex industry
Male sex workers come from variety of backgrounds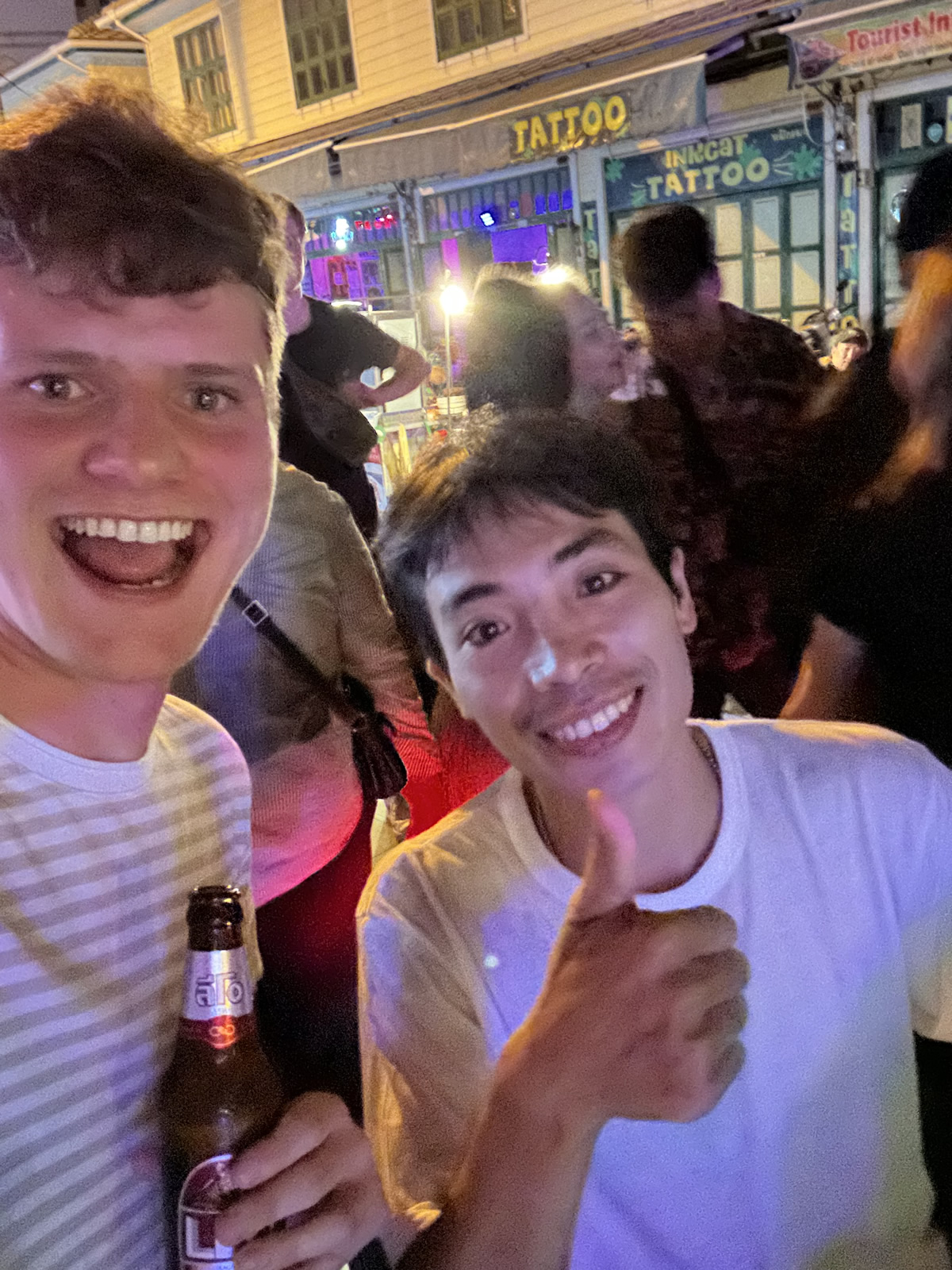 By Jack Morningstar | BANGKOK — At around 11 pm, the door knocked. "I think that's Pop," my friend Natalie said. She opened the door and he entered the apartment. He had a bob haircut, and smiled big, like he was trying to suffocate me with it.
"Is Pop a nickname?" I asked him. "Yes," he said, still smiling and bobbing his head up and down. "It's short for Popcorn." Oh, of course. "What do you guys want to do tonight?"
I had spent most of the day touring Bangkok's many temples. "Let's do something fun. What's the craziest thing you've experienced living here?"
Pop's eyes lit up. He stared at Natalie and snickeringly mumbled something in Thai, which made Natalie laugh. "What? What is it? Include me!"
Pop turned back to me and explained that he had recently heard of a gay brothel, where all the men stand on a stage and you can point a laser to indicate which one you want. "Well, that does sound like a unique experience … Are we allowed to go and just talk to them," I asked.
"I don't see why not." Pop googled the place, but it was closed for the night. "I have another idea. Follow me."
Moments later, we were driving the streets of Bangkok, jamming to Pop's Disney playlist. "Part of Your World" came on the queue. Pop looked at me questioningly. "What do you think about the new little mermaid?"
"I haven't thought much about it," I said. "Why?"
"I ask because some people here are angry about it. They don't think Black people deserve to be mermaid."
I puckered my lips contemplatively. The State Department had not briefed me on this issue. "You know what, I think they've earned it. They deserve to be mermaids if they want." Pop smiled and nodded. "I agree." We high-fived — a civil rights triumph!
"Ok, this is the street," Pop said. Natalie put on a face mask, handing me one after. Pop remained maskless to help build trust.
We circled around the block. "Him? Him?" Pop pointed out the window at the nonchalant men loitering along the curb.
"I have no preference, whatever you want, Pop." "Okay, I want him," pointing at a man wearing basketball shorts, which I learned is the universal watermark for Thai male sex workers. We looped back around but someone else had snatched him by the time we got there.
"Noooo!" We all screamed. Pop buried his face in the steering wheel. After a prolonged moan, we resumed our search.
"Okay. Him." We stopped and Pop negotiated with him for a bit before he entered the car. His name was Mai. Handsome, thin, kind eyes.
"A Million Dreams" from "The Greatest Showman" blared through the stereo. "I'm still upset that we lost the first guy," Pop said. "Take it easy Pop. Can this guy speak English?" "No, we're safe."
We arrived at the motel where the parking lot was almost full. The hostess greeted us outside. "It's 200 baht ($5.85) per person."
"Per person?" Natalie asked. "But we're just interviewing him." The hostess was not buying the "interview" defense. "How many towels do you want?"
An incandescent bulb swung shyly, illuminating the hall. Doors cracked open and then slammed shut after paranoid eyes peeked out to find the coast not clear.
We got to our room. The mosquito-swarmed lights buzzed. The sheets had gone through some mileage, a Jackson Pollock with only colors that the body can produce.
Pop, totally unfazed by the bed's condition, hopped on it, practically making snow angels in the bodily sediment. "Pop, what are you doing?"
"What? They wash them!"
There were two leather love seats by the bed. Natalie and I looked at each other, trying to recollect how expensive each of our shorts was should we decide to burn them afterward.
"You can't get an STD from them — they're leather," Pop groaned. We begrudgingly sat at the very edge of the seats, minimizing contact.
Pop started asking Mai questions. I had to read Pop and Natalie's faces to get the tone of what Mai was saying. Jaw drops, gasps, oohs.
Turns out, a hurricane of tragic circumstances brought Mai into the sex industry.
He moved to Thailand from Myanmar 10 years ago, sponsored for a work permit at a shrimp peeling facility. Every day he got to work at 8 a.m. and worked until 2 a.m., paid 3 baht for each kilogram of shrimp he separated, roughly $.09.
Desperate to build a more lucrative career, he got a 30,000 baht ($876.95) from a loan shark to start a food stand. Now working without a permit, he was unable to visit home. When his father fell sick and died he couldn't go to his funeral. Making matters worse, he inherited financial responsibility for his aging mother.
His food stand fell under, and he had no choice but to make it back to the shrimp peeling facility. There, he met his current girlfriend. She became pregnant, adding to his financial stresses.
One day after work, he got in a cab and asked for the best place to be dropped off which was the same area where we picked him up. This is his first month in sex work, and we were his seventh customers.
Mai's whole family thinks he's working at a restaurant. Asking what would happen if they were to find out, he shook his head. "I'd have to explain that this was the end of the road for me. I had no other choice."
I sensed, however, a creeping optimism from Mai. Since starting sex work, he has been able to make his loan payments, while supporting his family. Although, he still goes to bed hungry. "I don't eat unless if I'm too tired to work, because I have to save," he explained. He's lost 8 kg (17.64 lbs.) these past few months.
This made Mai's experience with his third client sting even more. After the session, Mai went to the bathroom. When he came out, his client was gone. Having just been cheated for free sex, he also had to pay for the room and the cab back to the curb.
Thai sex workers qualify for free STD testing, but Mai doesn't qualify since he's here with an invalid permit. He said one of his biggest concerns was getting diseases from standing outside in a long line of other sex workers while getting bitten by mosquitos. He gestured to several large welts on his arms.
Hearing this made my legs start to itch. I looked up at the ceiling to see a herd of swarming mosquitos. Looking over at Natalie, I saw she too was suffering from the same psychosomatic syndrome. She looked up if one could get STDs from mosquitoes, and confirmed that one cannot. We reassured Mai that the mosquitos were, in fact, the least of his worries.
Moving forward, Mai hopes to save enough to take care of his family, before ultimately moving back into the food industry. "My town never had good fresh food. My mother lives off dried noodles, and is very thin. I hope to someday bring her to Thailand, so I can take her out to dinner at a nice restaurant."
The drive back to the curb was a solemn one. Pop, teary eyed, screamed "it's too sad!" He turned the Disney playlist back on — "He Mele No Lilo" from "Lilo and Stitch" — to boost morale. At the curb, Mai waved goodbye and perched back up by his lamppost.
Pop, devastated by Mai's story, still thought that we should interview someone else to get a more nuanced view of Bangkok's sex industry.
The next day, we took a tuk-tuk to V-Club. V-Club. What a curious name for a gay sex parlor. Maybe it's a bad translation, or maybe they're trying to be facetious. From the outside, it looked like any old office building. You started to get a better sense of it in the courtyard, where a statue of a large phallus was planted in the dirt.
The lobby housed the infamous stage where a dozen-or-so shirtless men stood, winking, and waving. Periodically a laser would shoot across the room. Like a pseudo assassination, the escort would peel off the stage.
"This is craaaaazy," I mumbled to Pop. After some arm wringing, we convinced the manager to let us both in the room. "No hanky panky!" We promised. We chose Bon: Chiseled, friendly and flamboyant.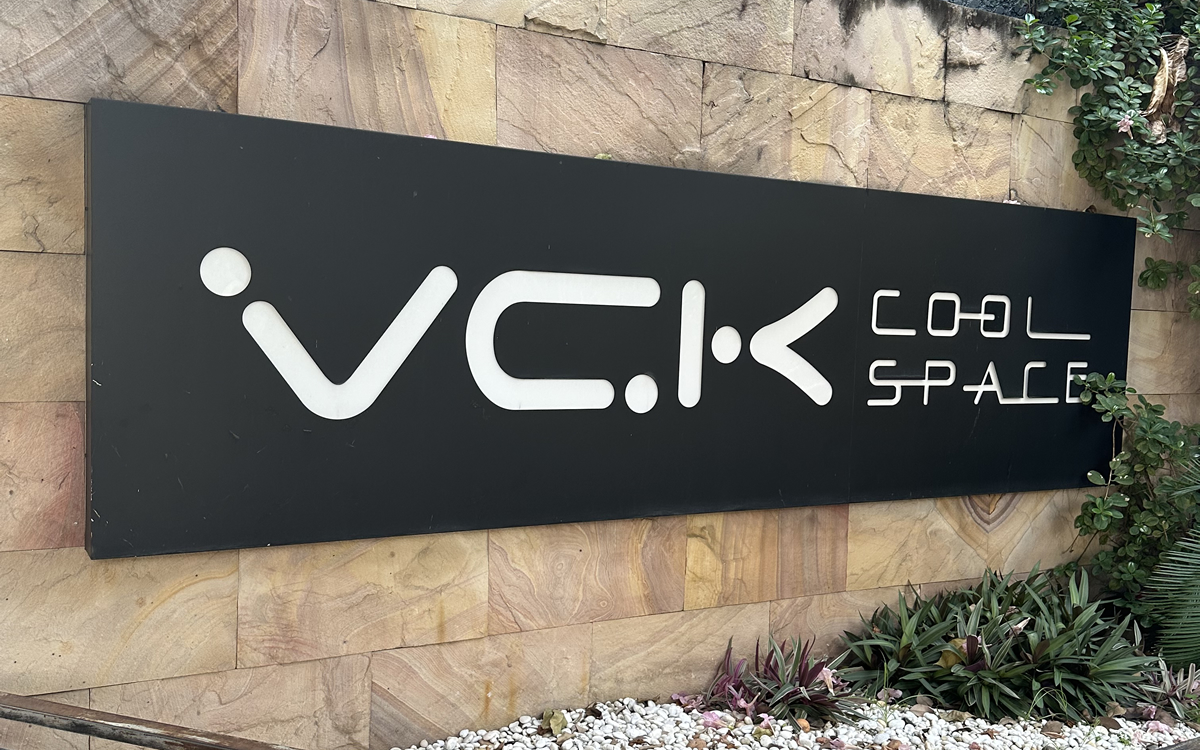 Unlike the sex workers on the street, we didn't have to go to a motel. This was a full-service stop. The room was nice, but steamy as hell, like someone had just showered. I winced. "Ahhhh! What is happening?!" "Sorry," Bon said. He turned on the mini-split and the swampiness slowly began to dissipate.
After our conversation with Mai, we reflexively braced ourselves for something tragic. Bon explained to us how, if customers complain to management, for whatever reason, they're not paid. Pop and I gasped, and bowed our heads pityingly.
"Has anyone ever complained about you?" I asked. His face grew stern.
"Noooo. Don't be stupid!" He fell back onto the bed, and had a good long chuckle. Pop and I looked at each other, embarrassed by our former pity.
Bon leads a pretty posh life. He has a college degree, as do the majority of the V-Club employees. He had previously worked at his family's veterinary business, but it couldn't support his lifestyle. As a sex worker, he makes far more than his veterinarian father.
Around 80 percent of his clients are Chinese, and they come to Bangkok specifically to patronize V-Club. According to Bon, the clientele is generally attractive. "It's really us that pick the client, not the other way around. If someone old or fat comes in we sit down, and they can't choose us."
What people ask for in their sessions is pretty conventional. Although he had one white client with a strange kink. Things were taking longer than they should have and, in a huff of frustration, the client asked Bon to pee on his face. "I said okay, stand over there." Bon gestured towards the shower. "He cums so fast." Bon was in stitches recalling this bizarre memory.
He generally meets between two and five clients per day (he only finishes with his last client), depending on the season, each paying upwards of 1500 baht ($43.85), plus benefits. Many clients bring him gifts, and some conscript his services for lavish vacations abroad.
One client paid him 40,000 baht ($1,169.27) a month for a year for exclusive access. He was given business class tickets to destinations like Hong Kong, Tokyo and Macau. He said that he considered doing Only Fans as well but was worried about his family finding out. They are accepting of his homosexuality, but sex work might push them over the edge.
Throughout our conversation, he would show us pictures of his most attractive clients. "Wait, are these photos posted on your own Instagram account?" I asked. "Yes, look at this Taiwanese model. This is him with my whole family," he showed me proudly. "You brought your client to visit your family, the one that can't find out you're a sex worker?" "Yes, I couldn't resist. He was so cute!" He told his family that they were just friends, but in one of the photos, I could see Bon's uncle staring skeptically at Bon, donned in Versace, holding this Taiwanese model, mentally running the numbers on how any of this made sense. "Yeah, my uncle maybe figured it out. But he doesn't say anything."
I kept thinking about how much this contrasted with Mai's experience. He had indicated that he would've liked to work at a higher-end brothel — safer, better pay. At the moment I thought getting Mai a job in the brothel would be the compassionate thing to do. Wait. Is that technically sex trafficking?
I showed Bon a picture of Mai and asked if he would fit in. Apparently looks weren't the biggest obstacle, it was mindset. Mai's poor English would be a problem, and he'd have to bribe the police since he no longer had a work permit. It wasn't going to happen.
"Okay, I'm gonna yield the rest of my time to Pop." Pop shook his head and said he'd leave with me. We hummed "How Far I'll Go" as we trotted out of the brothel.
The next night I went to explore Khao San Road, one of Bangkok's busiest streets, steeped in belligerent western debauchery. I saw a man weaving through the throng of people on his scooter, smiling and recording the spectacle. "Mai!" I screamed. It was him! I ran up and he smiled. I took a selfie to send to Popcorn and Natalie. I smiled too, knowing that at least on his night off, he seemed happy.