Chilean president-elect names two LGBTQ+ people to Cabinet
Gabriel Boric and his government takes office on March 11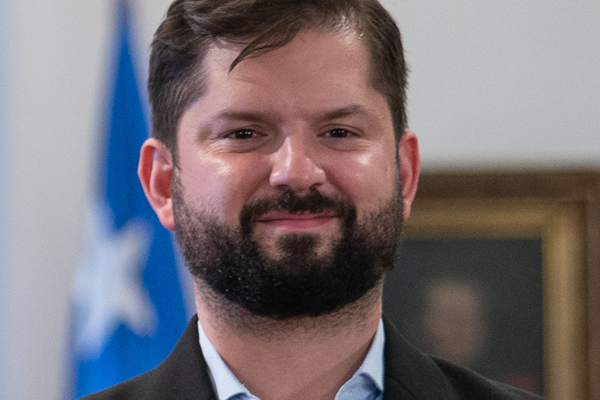 SANTIAGO, Chile — Chilean President-elect Gabriel Boric on Friday named two openly LGBTQ+ people to his Cabinet.
Marco Antonio Ávila, who is a gay man, will be the country's education minister. Alexandra Benado, who is a lesbian, will be Chile's sports minister.
Javiera Zúñiga, a spokesperson for Movilh (Movimiento de Integración y Liberación Homosexual), a Chilean LGBTQ+ rights group, applauded Boric for naming Ávila and Benado to his Cabinet.
"The visibility of sexual orientation and gender identity is no longer an impediment to access any position in Chile," said Zúñiga in a press release. "Sexual orientation and gender identity are irrelevant for the positions, whether they are public or private. Capability is the only thing that matters."
Boric and his government will take office on March 11. Chile's marriage equality law goes into effect the day before.
Meet Argentina's special envoy for LGBTQ+ and intersex rights
Alba Rueda is a Transgender woman, long-time activist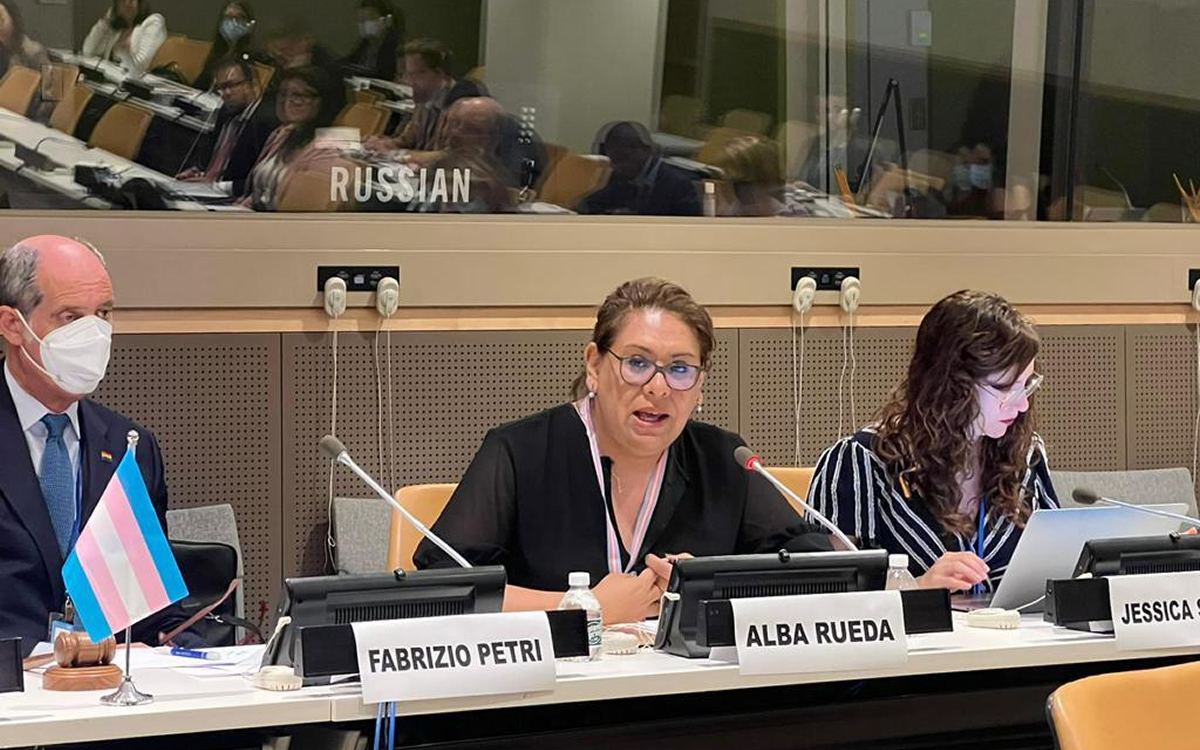 Editor's note: The Washington Blade interviewed Alba Rueda before the murder of Alejandra Ironici, a prominent transgender activist, in Santa Fe on Aug. 22 and the attempted assassination of Vice President Cristina Fernández de Kirchner in Buenos Aires on Sept. 1.
BUENOS AIRES, Argentina — Argentina is a pioneer in the implementation of laws and public policies that support LGBTQ+ and intersex rights.
The country in 2010 became the first in South America to extend marriage rights to same-sex couples. Argentina in 2021 became the second country in the Americas to offer nonbinary national ID cards.
A Transgender rights law and a labor quota for Trans people, among other things, have been implemented since then. These initiatives, in most cases, have inspired neighboring countries to recognize LGBTQ+ and intersex people.
Argentina this year created a position within the country's Foreign Affairs Ministry that focuses exclusively on the promotion of LGBTQ+ and intersex rights abroad.
Alba Rueda, a well-known queer activist, on May 2 became Argentina's first-ever Special Representative on Sexual Orientation and Gender Identity. The U.S., the U.K., Italy and Germany are the four other countries with people in their respective governments who specifically promote LGBTQ+ and intersex rights abroad.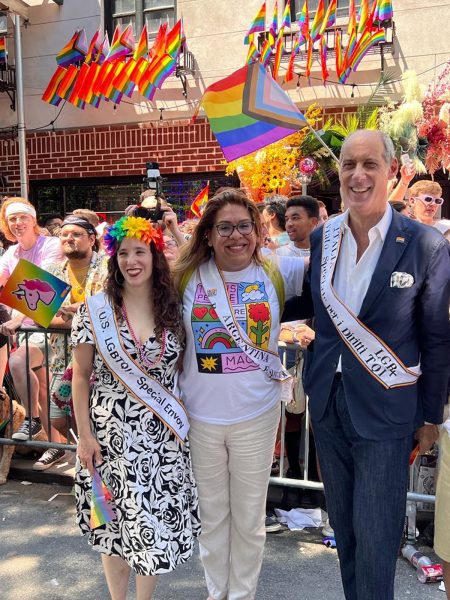 Rueda, 46, is a Trans woman who was born in Salta province in northern Argentina.
She moved to Buenos Aires with her family when she was a teenager. Rueda became an activist at an early age and has held various public positions over the last two decades.
Rueda was previously Argentina's first undersecretary of diversity policies in the Women, Gender and Diversity Ministry. She is the first Trans woman to hold a senior position in the country's government.
Rueda explained to the Washington Blade that her position is one "that deals exclusively with foreign policy regarding diversity policies."
"We are within the State's structure," she said. "We are in a very unique position within this ministry's political agenda."
For her, the advances in LGBTQ+ and intersex rights in Argentina have great relevance because activists and the movements of which they are a part had good strategies that influenced the political arena.
"The trasvestí and Transgender community knew how to anchor (themselves) in the militancy of human rights," she said. "The 2012 gender identity law is undoubtedly a milestone for all of Latin America because of its content. [It is] one of the first laws that set very high standards of rights in the world and that were really developed by the Trans community in the sociopolitical organizations in which we participate."
Rueda recalled that in 2006, before any legislation in favor of sexual and gender diversity took effect, the Trans population won a legal battle when the Supreme Court ruled Asociación Lucha por la Identidad Travesti (ALITT), a Trans advocacy group, could obtain legal status.
"This was a fundamental step within the political agenda and from then on a whole process of decriminalization began," Rueda recalled to the Blade.
The advancement of LGBTQ+ and intersex rights in Argentina since then has not stopped, and that is why Rueda wants to replicate this work in countries across South America and around the world. Argentina, in fact, over the last year has hosted a variety of Global Equality Caucus-led workshops that have focused on the elimination of so-called conversion therapy.
"We are a team under my leadership, where we are working integrally with the Ministry of Foreign Affairs, carrying out different lines of work to strengthen the multilateral policies that our country has around certain agendas, as in the United Nations, for example," she emphasized.
Regarding her efforts with other Latin American countries, Rueda said she will work to improve the quality of life of LGBTQ+ and intersex people based on efforts in Argentina.
"We are going for a coordination of State policy around LGBT rights, around living conditions; not only the promotion of rights, but of public policies that modify the structure of that inequality around living conditions," Rueda stressed.
"There are several countries in Latin America and the Caribbean that do not have a gender identity law. With equal marriage, with a Trans labor quota law and what we have here is not only an experience around public policies, but the evidence that this really strengthens and prevents other types of violence," she added. "This is basically Argentina's contribution to Latin American cooperation."
Finally, she stressed that "it has to do precisely with the strengthening of a line of work which is to demonstrate the evidence that the greater the rights and recognition, the better not only the quality of democracy, but also the better the living conditions of our community and the reduction of violence."
Chile's new constitution overwhelmingly rejected
Document would have enshrined LGBTQ+ rights in country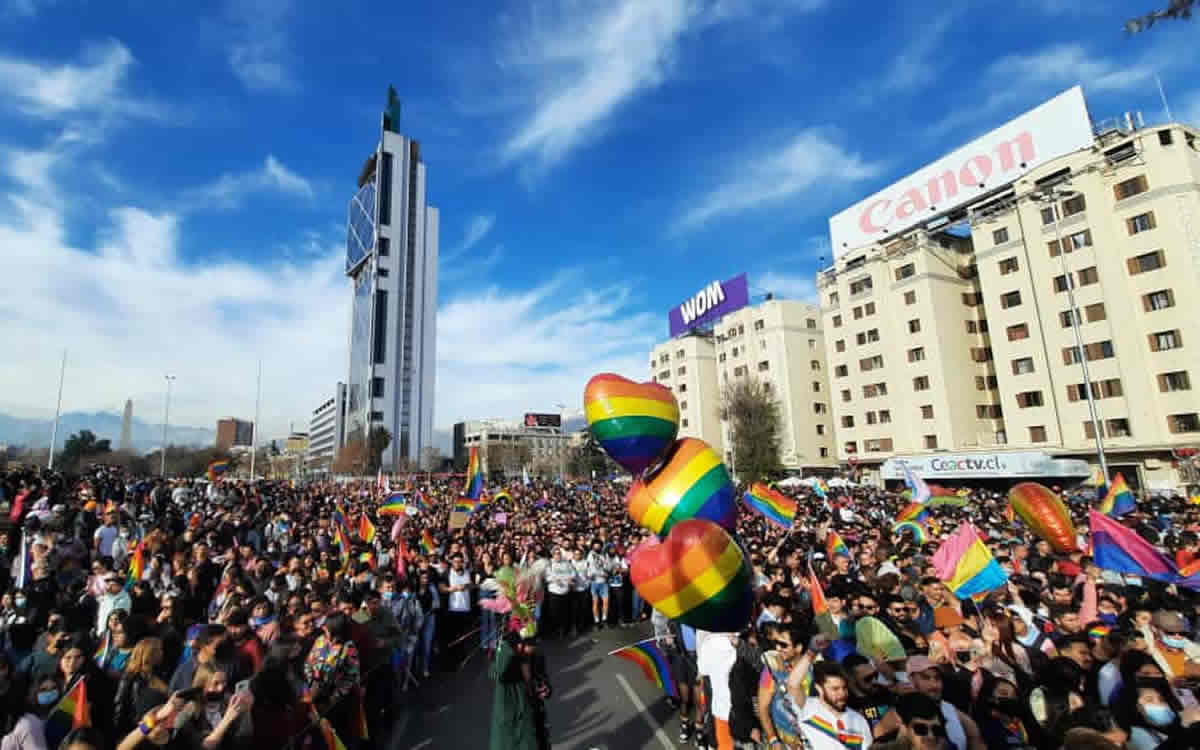 SANTIAGO, Chile — Chileans on Sunday overwhelmingly rejected a new constitution that would have enshrined LGBTQ+ rights in an unprecedented way.
Upwards of 80 percent of Chileans in October 2020 voted in favor of changing the constitution.
More than 60 percent of them rejected the new constitution in Sunday's referendum. Slightly more than 38 percent of Chileans voted to approve it.
The need to change the current constitution, which is a legacy of Gen. Augusto Pinochet's dictatorship, arose after social unrest in 2019 that exposed long-standing standing inequalities in the South American country.
The new constitution, which a Constitutional Convention with an equal number of men and women and eight openly LGBTQ+ members, was drafted in one year. Gaspar Domínguez, a gay doctor, was the Constitutional Convention's vice president.
There were several points of disagreement.
One of the constitution's most controversial amendments called for Chile to become a plurinational state that would have recognized the existence of the different indigenous people in the country. The "rejection" groups argued the recognition of indigenous people would have created a privileged group and divided the country.
This discourse permeated the debate over the constitution.
President Gabriel Boric's government said the referendum went well in terms of participation, public transportation and the functioning of the institutions that helped carry it out. The results were available a few minutes after the polling stations closed.
Boric addressed the country from La Moneda, Chile's presidential palace, in a nationally broadcast speech after the results were known.
He valued the high participation and celebrated the "triumph of democracy." At the same time, however, he said the "constituent process has not ended."
Boric said his government will "agree as soon as possible on the terms of the new constitutional process," alluding to the fact that the Pinochet-era constitution must be changed. Those who supported the "rejection" option have also committed themselves to find a new way to change the constitution.
Congresswoman Emilia Schneider, a Boric supporter who is the country's the first openly Transgender member of Congress, on Twitter acknowledged the "hard result" of the referendum.
"The constitution of the dictatorship does not unite us and we could not build a majority around the proposal for which we voted," said Schneider. "The cycle of changes is not over. Citizens demand social rights and more democracy. It is urgent to give answers."
"The constituent process does not end here. It is time for those on the side of rejection to assert their commitment," she stressed. "From tomorrow we must work for a new democratic process, with parity, with indigenous peoples and (a) participatory (process.) Chile has spoken and we need a new constitution."
Most LGBTQ+ organizations and activists in Chile urged voters to "approve" the new constitution because it would have extended explicit rights to the community for the first time. These would have included the recognition of non-heteronormative families outside of marriage, the right to gender identity and expression, nondiscrimination and reproductive rights.
Alessia Injoque, director of Fundación Iguales, an organization that works with the Human Rights Campaign, told the Washington Blade "the new constitution, if approved, would have represented a very significant advance in the protection of our families, in freedom to live authentic lives and without discrimination."
"It is regrettable that this advance will not be consolidated, but it is time to recognize the result and work so that these rights are part of the next process," Injoque lamented.
Injoque in response to a question about the possibility of a new constituent process to draft a new constitution said "in politics the doors are never completely closed."
"It is difficult to think that we will have such a clear opportunity, with such a strong constitutional proposal on LGBTIQ+ rights, but we will continue working until we achieve full equality and the same freedoms," said Injoque.
Javiera Zuñiga, the spokesperson for the Movement for Homosexual Integration and Liberation, another LGBTQ+ rights group in Chile, told the Blade the draft constitution had "unprecedented positive elements" and there was "an excessive confidence that all citizens felt highly represented by the text."
"Certainly in what follows in the constitutional process, it will be fundamental to achieve greater consensus on the matters that did not convince Chileans on this occasion," said Zuñiga.
"The matters related to substantive equality that were included in the proposal are not part of the conflictive elements in the proposal, such as nondiscrimination, respect for identity and equality of rights are quite well installed among Chileans as basic principles of the society we wish to build," added Zuñiga. "I believe that this has been one of the greatest gains of the process."
Zuñiga said Movilh "will continue to contribute to (the constituent process and) nurture it and achieve for the community nothing less than what this proposal considered."
Prominent Transgender activist murdered in Argentina
Alejandra Ironici found dead in home on Sunday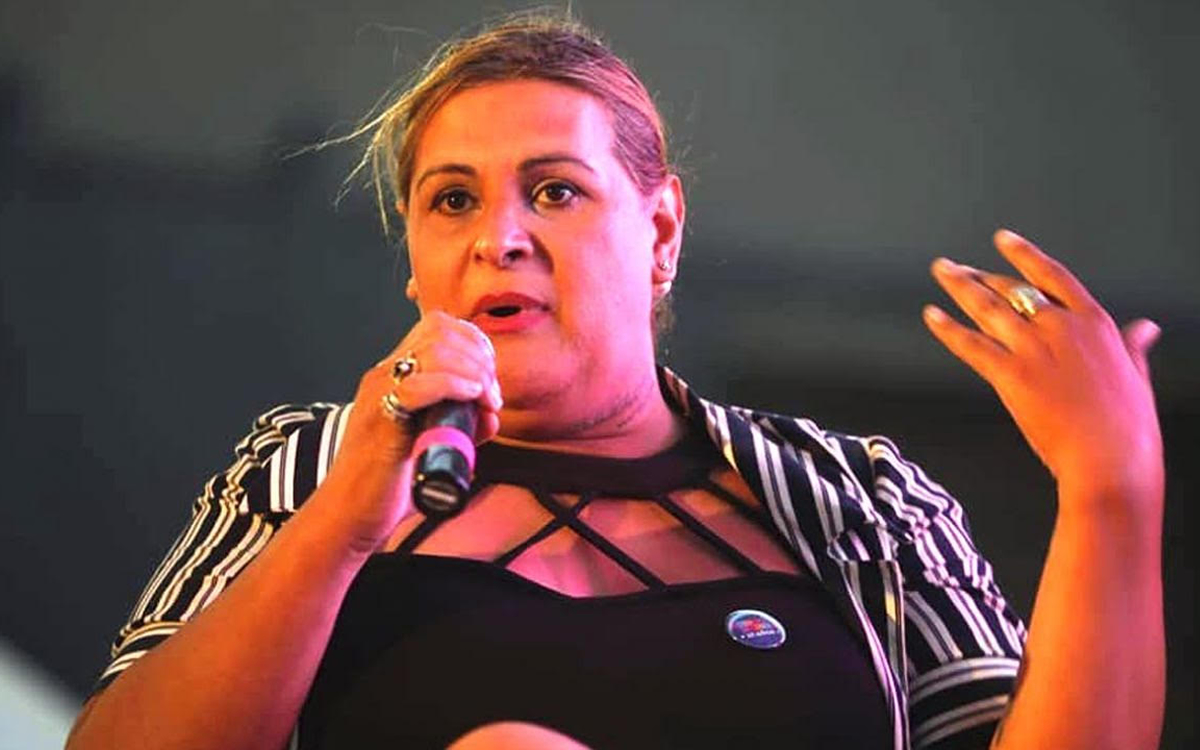 SANTA FE, Argentina — The murder of a prominent Transgender activist in Argentina has sparked outrage across the country.
Clarín, an Argentine newspaper, reports Alejandra Ironici was found dead in her home in Santa Fe, a city in Santa Fe province that is roughly 285 miles northwest of Buenos Aires, the country's capital, on Sunday.
Ironici's 22-year-old nephew found her body at around 11 p.m. local time (7 p.m. PT).
Reports indicate Ironici's body showed signs that she had been beaten and burned. A 32-year-old man with whom Ironici had been in a relationship has been charged aggravated feminicide and transfemicide.
Ironici, 45, in 2012 became the first Trans person in Argentina to legally change their gender on their national ID document without a court order. She was also the first Trans woman to undergo sex reassignment surgery at a public hospital in the country.
Ironici was the first openly trans person elected to Santa Fe's city government.
Activists who participated in a march in Santa Fe on Monday demanded justice for Ironici.
Esteban Paulón, an LGBTQ+ and intersex activist in Argentina who lives in Santa Fe province, on Tuesday told the Washington Blade that he knew Ironici for more than 20 years.
Paulón said Ironici "more than anything was a militant, was a committed person who gave everything she had and more to the community."
"She was one of the biggest motivators behind many of the advances that we have achieved in the province," Paulón told the Blade.
"Alejandra Ironici's femicide is evidence that machismo, patriarchy and violence is taking lives with impunity," added Paulón.
ATTTA (Asociación de Travestis, Transsexuales y Transgéneros de Argentina) in a statement noted Pancha Quebracha, a well-known drag queen in Mar del Plata, a city in Buenos Aires province, was found dead inside her home on Sunday. ATTTA pointed out violence and discrimination based on gender identity remains commonplace in Argentina, even though the country remains at the forefront of the global LGBTQ and intersex rights movement.
"The life expectancy for trans women in Argentina is 41 years," said ATTTA. "Our community faces violent situations that often times end in transfemicides because of machismo and patriarchal impunity."
ATTTA in its statement also calls upon Argentina's government to strengthen existing laws that are designed to protect LGBTQ+ and intersex people and to implement "an agenda of public policies where nobody is left behind."