Botswana government to implement decriminalization ruling
Mokgweetsi Masisi met with LGBTQ+ activists on Monday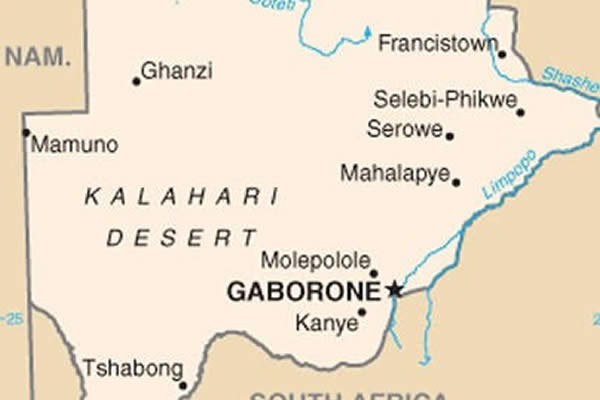 GABORONE, Botswana — Botswana President Mokgweetsi Masisi on Monday said his government will abide by a ruling that decriminalized consensual same-sex sexual relations in his country.
Masisi said he would implement the Botswana High Court's 2019 ruling against sections of the Batswana Penal Code that criminalized homosexuality.
The Batswana government appealed the High Court ruling. The Botswana Court of Appeals last November upheld it.
Agence France-Presse reported Masisi invited representatives of Lesbians, Gays and Bisexuals of Botswana (LEGABIBO), a Batswana LGBTQ+ rights group that challenged the criminalization law with the support of the Southern Africa Litigation Center, to meet with him at his office in Gaborone, the Batswana capital.
"We demand and expect anybody to respect the decisions of our court," Masisi told LEGABIBO members, according to Agence France-Presse.
Botswana remains one of only a handful of countries that have decriminalized homosexuality.
Kenya seeks to ban LGBTQ+ movies on Netflix
Prohibition expected to take effect by end of year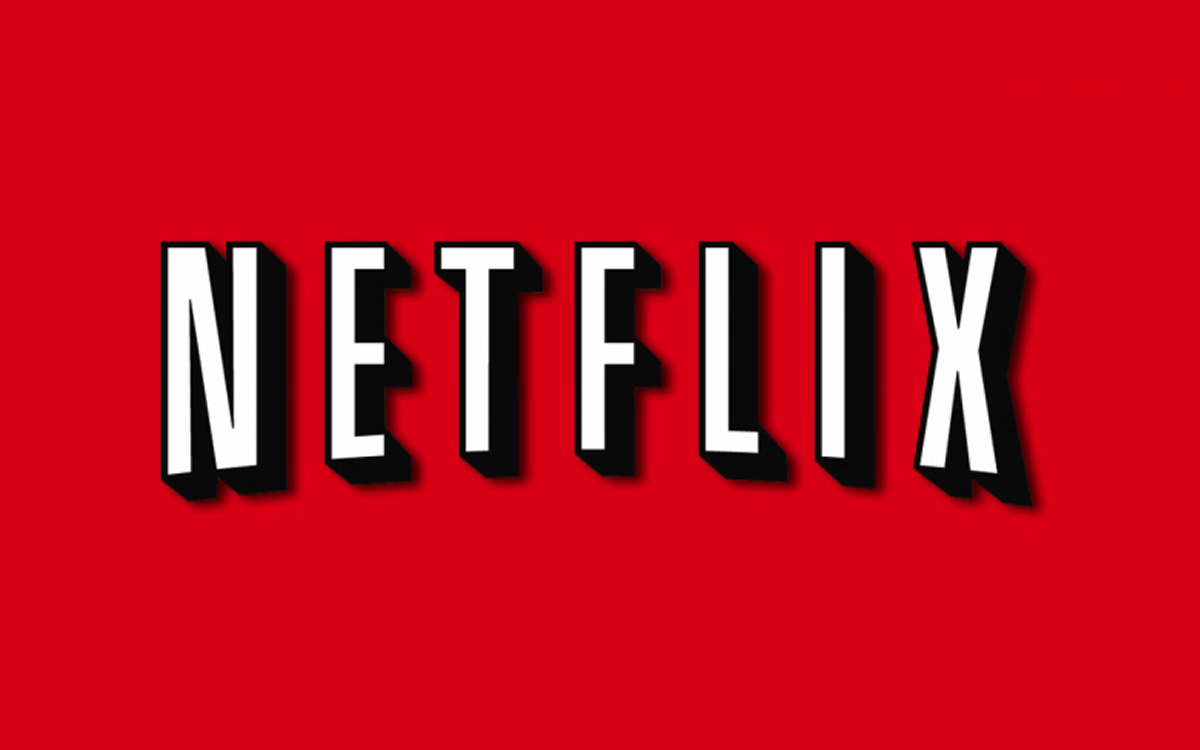 NAIROBI, Kenya — The streaming of LGBTQ+ movies on Netflix in Kenya is set to be restricted as the country tightens the noose on same-sex sexual activity.
The Kenya Film Classification Board, which is charged with the classification and regulations of films for public consumption, is in final talks with Netflix to restrict same-sex content that violates the country's laws.
Acting Kenya Film Classification Board CEO Christopher Wambua confirmed that official discussions with Netflix Africa began in October 2021, while noting that access to LGBTQ+ movies will be restricted before the end of this year.
"Already we have developed a draft agreement that defines how to conduct their (Netflix) operations in the country after another discussion in April this year," Wambua said.
The Kenya Film Classification Board is supposed to share the agreement with Netflix Africa this week for further scrutiny of its provisions before implementing it. The company's content manager for the continent is a Kenyan based in Nairobi.
The board has classified LGBTQ+ content under the "restricted category," meaning it is not allowed for broadcast, exhibition and distribution to the public.
The agreement allows Netflix to self-classify movies streamed in Kenya by limiting offensive content that glorifies, normalizes, promotes and propagates homosexuality.
Consensual same-sex sexual relations are criminalized under Section 165 of Kenya's Penal Code while the Films and Stage Plays Act gives the board the power to regulate the exhibition, distribution, possession, or broadcasting of content to the public. Its content classification exempts live programming and news.
"Netflix will have to develop an intelligence safety-worth classification pool that is consistent with the film classification guidelines for Kenya so that the system's output is aligned with our local laws and regulatory provisions concerning content classification," stated Wambua.
The move to permit Netflix and other streaming services to self-classy movies for Kenya will only allow the board to monitor compliance.
"Netflix has indicated a commitment to operate in the country within the purview of the existing laws," he said. "By the end of October this year we should have finalized the agreement so that by November we pilot the new framework."
Kenya is the second African country to demand Netfilx ban the streaming of LGBTQ+ movies.
Egypt's media regulator this month warned Netflix, Disney+, and other streaming services against broadcasting content that breaches its "societal values" and threatened to take action if not curbed.
The first Netflix film, "Perfect Strangers," released earlier this year targeting the Arabic audience sparked criticism in Egypt and the Middle East for having scenes that depict homosexuality. One Egyptian lawmaker even called for Netflix to be banned in the country.
Egypt is among the countries in the Arab World that do not condone homosexuality.
Egyptian authorities usually prosecute gay men on charges of "immorality" or "debauchery." Police regularly raid private parties, restaurants and bars to arrest them.
Egypt's warning on Sept. 7 came a day after Saudi Arabia, Kuwait, the United Arab Emirates, Qatar, Bahrain and Oman demanded Netflix to drop "offensive content" from its local streaming platforms as it "contradicts Islamic and societal values and principles."
Egypt and Kenya have the highest number of Netflix subscriptions in Africa.
Kenya in September 2021 banned a gay documentary, "I Am Samuel," produced by a local filmmaker.
The Kenya Film Classification Board said was "blasphemous" because it promoted "values that are in dissonance with our constitution, culture, values and norms." The same film, however, has been screened at more than 25 film festivals globally and streamed on iTunes, Vimeo and other international platforms.
Filmmakers and groups opposed to the government's LGBTQ+ films restriction criticized the decision as an abuse of the freedom of expression the Kenyan Constitution guarantees. Courts have dismissed challenges to it.
Apart from the Kenya Film Classification Board reaching a deal with Netflix to restrict LGBTQ+ content, Wambua disclosed that a new law has already been approved by the outgoing Cabinet to help the board effectively classify and regulate content in this digital era.
"The new digital platforms allowing streaming of movies make it difficult hence need to do some readjustments in the law to give companies powers to self-classify their videos-on-demand films that apply on auto-visual content. The existing law was for the analogue era," he noted.
The proposed law, dubbed the Kenya Film Bill 2021, has yet to be introduced in the Kenyan Parliament, which reconvened on Wednesday after August's general election.
The bill would recognize Kenya Film Classification Board key mandates of regulating the creation, broadcasting, distribution, possession and exhibition of films through the issuance of licenses to filmmakers, distributors and exhibitors. The bill would also recognize the Kenya Film Classification Board's role in classifying films under various categories such as films that are either restricted or prohibited.
The Kenya Film Classification Board is engaging with other regulatory government agencies to have minimal adjustments on self-classifications through miscellaneous amendments to restrict LGBTQ content to avoid any delay in enacting the proposed law.
"If this is done even before we overhaul the existing law, we would have the requisite provisions that are necessary to allow us to accommodate the business model of videos-on-demand (VODs) which are on digital demand," Wambua said.
The Washington Blade has reached out to Netflix for comment.
Zambia president reiterates opposition to LGBTQ+, intersex rights
Hakainde Hichilema made comments in response to anti-LGBTQ+ protest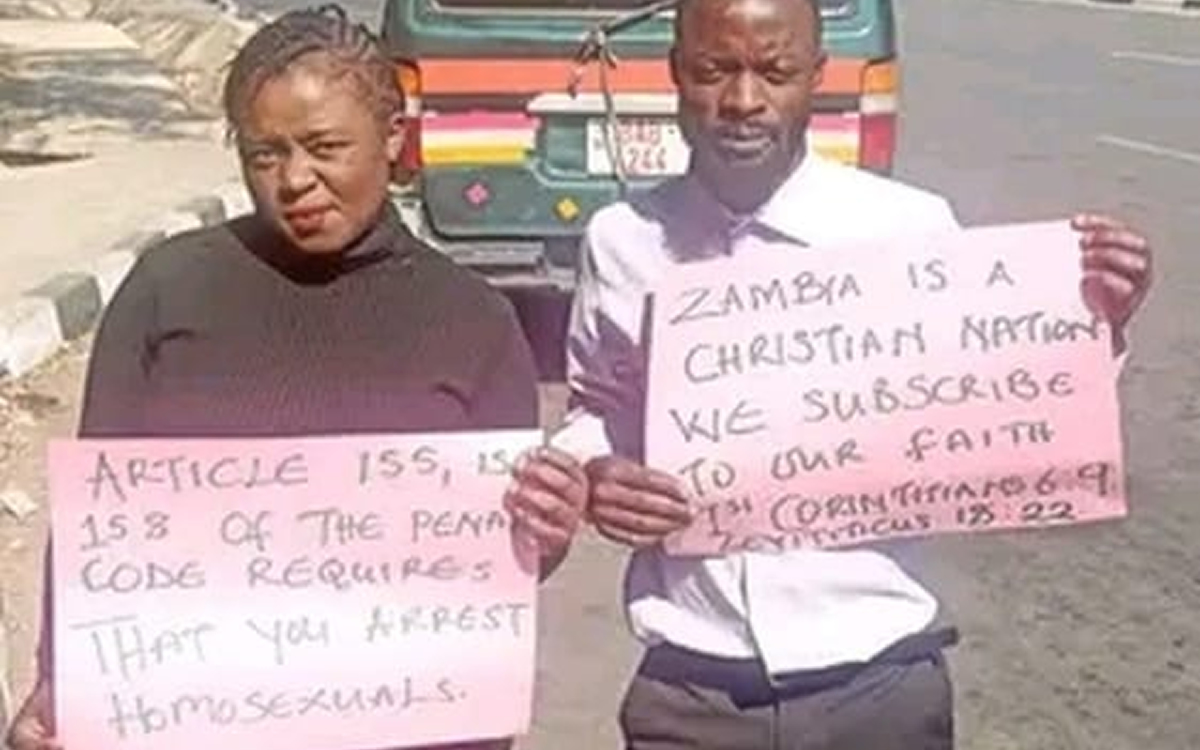 LUSAKA, Zambia — Zambian President Hakainde Hichilema on Monday reiterated his government does not support LGBTQ+ and intersex rights.
In a video posted to his Facebook page on Monday, Hichilema said Zambia is a country deeply rooted in Christianity and therefore does not support same sex relations. The president's remarks came after Dr. Brian Sampa on Sept. 15 held an anti-LGBTQ+ rights protest.
The police stopped Sampa's protest, which was to have taken place at the State House in Lusaka, the country's capital. Officers said he did not have the necessary permits and told him and the handful of other protesters to instead approach the country's Gender Ministry.
"Zambia is a Christian nation it's clear! We all agree, but sometimes we want to extract sections of our communities and say these are not Christians. Religion in diversity. Churches in diversity but one body of Christ and I want to say it is not right," said Hichilema in his video. "I have been following what is happening in the country and to say that the new dawn government is promoting lesbian rights or gay rights that is not right. We have said it before in opposition and now in government that we do not support gay, lesbian rights as a government."
"The records are there," he added. "The media houses carry those records from years back but now in the last recent days people are propagating in churches preaching about lesbian rights that is divisive you know, the new dawn government this and that it's not right let's focus on unity, let's focus on materiality, things that matter for this country, our children keeping them in school matters more than the peripheral petty side of a divisive behavior."
Sampa, meanwhile, has said he will be leading another anti-LGBTQ+ protest under the banner #BanNdevupaNdevu (#BanBeardonBeard) on Sept. 28. He said he plans to deliver a letter to the State House pertaining to what he labelled "the rise in unnatural acts like homosexuality."
"Our fight is non-political. It's for Zambians regardless of your color, creed, religion or political affiliation," said Sampa on Facebook. "The president needs to be making it clear to those ambassadors from some countries our stance about homosexuality. Here we chase ambassadors who support homosexuals because it's criminal under our constitution. The government has got power to end all this, but we are lacking political will against homosexuality. Use the law to the latter."
"Parents make time to talk to your children and visit them in boarding schools," he added. "Male boarding schools are no longer safe. The homosexuals are sodomizing children as they initiate them into this bad vice."
Sampa also posted to Facebook a picture of a bed with what appears to be human feces on sheets. Sampa said it was a result of too much anal sex and cautioned that heterosexuals should be concerned if their partner wants to engage in it.
"Before you join them no matter the amount they will offer you, remember this picture. This is a picture of a bed used by a person with fecal incontinence due to anal sex what you are seeing are feces leaking from the anus because the sphincter muscle is destroyed due to anal sex," he said. "This is an example of a male-to-male relationship. Don't be deceived; the anus is not a sexual organ. Would a normal person be happy to dip their penis in feces? Nobody enjoys the smell of feces unless there is some psychological problem."
"For ladies, how to know that you are dating a homosexual," added Sampa. "If the guy keeps demanding for anal sex make sure you report him to the police."
Zambia criminalizes same-sex sexual activity between men and between women. Sentences include a maximum penalty of 14 years in jail.
A court in 2019 convicted two gay men of engaging in same-sex sexual activity and sentenced them to 15 years in prison. They received a presidential pardon in 2020 amid international pressure, but reports of discrimination and violence against LGBTQ+ and intersex Zambians remain commonplace.
Daniel Itai is the Washington Blade's Africa Correspondent.
Kenya president-elect says LGBTQ+, intersex rights 'not a big issue'
Homosexuality remains criminalized in former British colony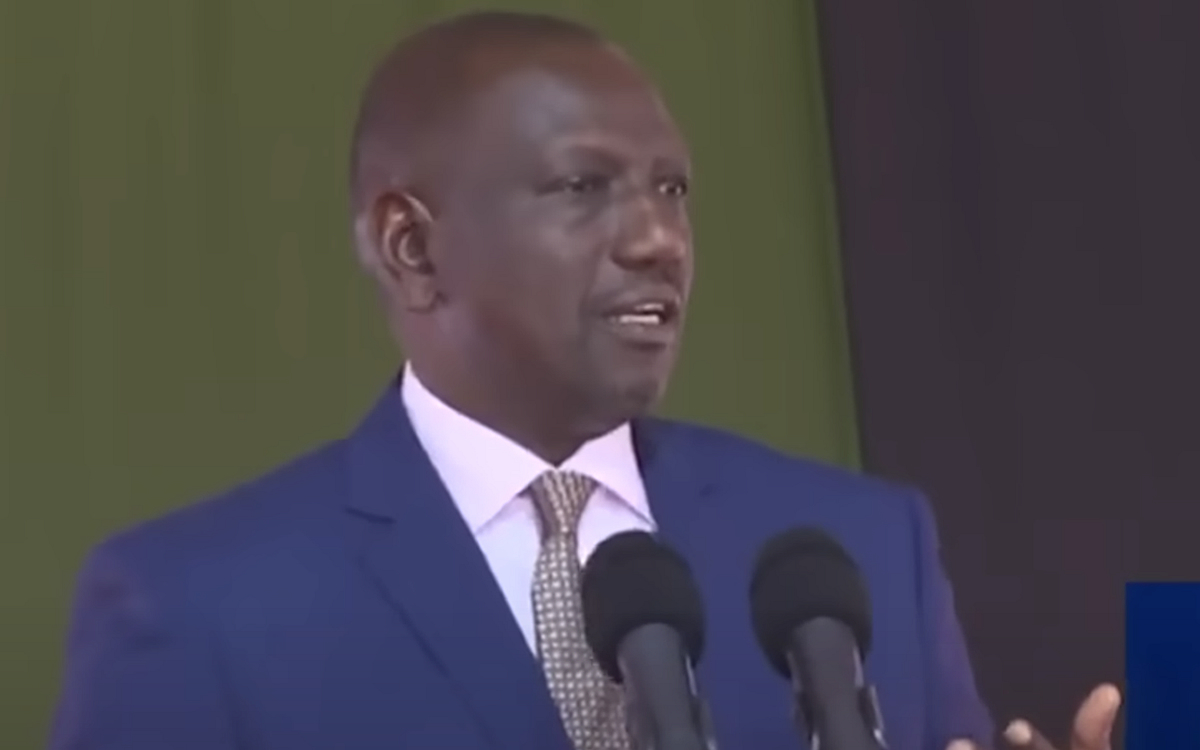 NAIROBI, Kenya — The president-elect of Kenya last week told CNN's Christiane Amanpour that LGBTQ+ and intersex rights are "not a big issue" in his country.
"We don't want to create a mountain out of a molehill," William Ruto told Amanpour during a Sept. 7 interview. "This is not a big issue for the people of Kenya. When it becomes a big issue for the people of Kenya, the people of Kenya will make a choice."
Ruto spoke with Amanpour days after the Kenyan Supreme Court declared him the winner of the country's Aug. 9 presidential election. Ruto's inauguration will take place in Nairobi, the Kenyan capital, on Wednesday.
The Children Act 2022, a law that granted equal rights and recognition to intersex people in Kenya, took effect in July. Consensual same-sex sexual relations nevertheless remain criminalized in the former British colony.
Amanpour noted to Ruto that outgoing President Uhuru Kenyatta previously said there is "no room for homosexuality in Kenyan society."
Ruto said his predecessor "was spot on." Ruto also noted youth unemployment and hunger are his top priorities.
"That is my concern. That is the focus of the people of Kenya at the moment," said Ruto. "When the issue you have discussed about homosexuality and the rights of LGBT (people) will come, the people of Kenya will make a choice and we will respect the choice of the people of Kenya. For now, Christiane Amanpour, let us focus on the real issues that affect our people."
Gay sex is illegal in Kenya and President-elect @WilliamsRuto previously said "we have no room for gays." Ruto tells me "we respect everybody," but adds "this is not a big issue for the people of Kenya" and President Kenyatta was "spot on" to say homosexuality "is not agreeable." pic.twitter.com/qLN3Ss0p2G

— Christiane Amanpour (@amanpour) September 7, 2022