Justice Breyer announces his retirement from high court sets up new battle
President Joe Biden told reporters that he would have "more to say later" about Justice Breyer's retirement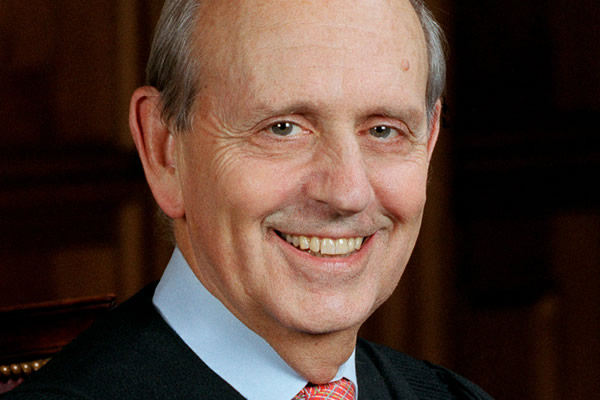 WASHINGTON – U.S. Supreme Court Associate Justice Stephen Breyer, who had joined landmark decisions from the Court in support of LGBTQ rights, announced on Wednesday he'd retire, opening up a new battle over the judiciary and the potential for President Biden to add his first nominee to the high court.
First reported by NBC News, the retirement of Breyer, appointed by former Bill Clinton and confirmed in 1994, fulfills a wish among progressives for him to step down for him to step down to ensure a replacement would be named with Biden in the White House and Democrats in control of the U.S. Senate.
President Joe Biden told reporters that he would have "more to say later" about Justice Breyer's retirement, but said that he was waiting for the justice's own statement.
"There has been no announcement from Justice Breyer — let him make whatever statement he wants to make, and I'm happy to talk about it later," the president remarked.
LGBTQ advocates immediately hailed Breyer upon his departure as they called on Biden to name a choice who would fulfill that same approach to the law for generations to come.
Sharon McGowan, chief strategy director and legal director for Lambda Legal, said in a statement Breyer "has been a reliable defender of the civil rights of LGBTQ+ people."
"We strongly urge President Biden to select a nominee whose commitment to equal justice under law is beyond question, and whose record demonstrates their understanding that LGBTQ+ people are entitled to the full protection of the Constitution's guarantees of equality and liberty," McGowan said.
Breyer had joined each of the major decisions from the Supreme Court in favor of LGBTQ rights, which are all handed down during his tenure on the bench. Among them are earlier decisions in Romer v. Evans and Lawrence v. Texas as well as decision in favor in marriage equality in Windsor v. United States and Obergefell v. Hodges.
In Bostock v. Clayton County, which affirmed last year anti-LGBTQ discrimination is illegal under federal law, Breyer made the case during oral arguments Congress intended the Title VII of the Civil Rights Act of 1964 to help all vulnerable communities, which include include LGBTQ people.
"In the '60s, we were only 10 years away from where people who were real slaves and discriminated against obtained a degree of freedom," Breyer said. "And these statutes were all part of a civil rights movement that was designed to include in our society people who had been truly discriminated against for the worst of reasons. And at that time, this civil rights statute, when it was passed, would have put in the category gay people, transgender people as people who were suffering terrible discrimination."
Biden, who during his presidential campaign said he'd appoint a Black woman to the Supreme Court, now has the opportunity to act on that commitment in the wake of Breyer's retirement.
Ruben Gonzales, executive director of LGBTQ Victory Institute, said Biden should go a step further in that diversity and choose for the high court a Black LGBTQ woman.
"We urge President Biden to make history and appoint a Black LGBTQ woman to the U.S. Supreme Court," Gonzales said. "With his previous commitment to nominate a Black woman, President Biden affirmed the important role diverse perspectives have on the bench and on the health of our democracy and society. There is a powerful pipeline of Black LGBTQ judges, officials and leaders who are more than qualified to fulfill this promise.
One possibility, named by Gonzales in his statement, Washington State Supreme Court Justice G. Helen Whitener. Another potential choice would be U.S. District Judge Staci Michelle Yandle, who was nominated by former President Obama and confirmed in 2014.
California Governor Gavin Newsom issued the following statement on the news that U.S. Supreme Court Justice Stephen Breyer is retiring:
"A San Francisco native and Stanford graduate, U.S. Supreme Court Justice Stephen Breyer has brought core California values to our nation's highest court throughout his distinguished tenure, shaping impactful decisions to strengthen our democracy and change lives for the better.
"His critical contributions over nearly three decades serving on the court include landmark opinions upholding reproductive rights, safeguarding access under the Affordable Care Act and expounding on the need for greater control of tobacco products to protect public health.
"A hallmark of his legacy, Justice Breyer's powerful critiques of the flawed and discriminatory death penalty system have bolstered California's reforms and helped build nationwide momentum for a more just criminal justice system.
"California and the nation owe Justice Breyer a deep debt of gratitude for his tireless work to defend our highest constitutional values. At this pivotal moment, it's imperative that the next Supreme Cout justice continue his work to create a brighter future for all."
White House blocked from ending Title 42
Advocacy groups say policy further endangered LGBTQ+ asylum seekers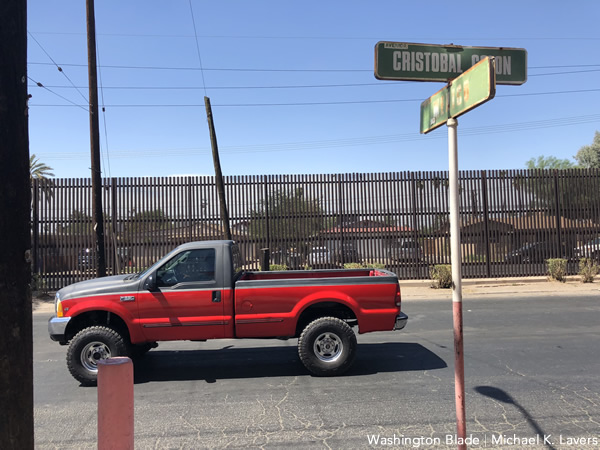 LAFAYETTE, La. — A Centers for Disease Control and Prevention rule that closed the Southern border to most asylum seekers and migrants because of the pandemic was to have ended Monday, but it remains in place after a federal judge blocked the Biden administration's plans to end it.
The White House last month announced it would terminate Title 42, a policy the previous administration implemented in March 2020.
U.S. District Judge Robert Summerhays in Louisiana on May 20 issued a ruling that prevented the Biden administration from terminating the Trump-era policy. White House Press Secretary Karine Jean-Pierre in a statement announced the Justice Department will appeal the decision, while adding the administration "will continue to enforce the CDC's 2020 Title 42 public health authority pending the appeal."
"This means that migrants who attempt to enter the United States unlawfully will be subject to expulsion under Title 42, as well as immigration consequences such as removal under Title 8 (of the U.S. Code)," said Jean-Pierre.
Advocacy groups and members of Congress with whom the Washington Blade has spoken since Title 42 took effect say it continues to place LGBTQ asylum seekers and other vulnerable groups who seek refuge in the U.S. at even more risk.
Oluchi Omeoga, co-director of the Black LGBTQIA+ Migrant Project, last month described Title 42 as a "racist and harmful policy." ORAM (Organization of Refuge, Asylum and Migration) Executive Director Steve Roth said Title 42 "put asylum seekers in harm's way in border towns and prevented them from seeking safety in the United States."
Title 42 was to have ended less than a month after five members of Congress from California visited two LGBTQ+ shelters for asylum seekers in Tijuana.
The Council for Global Equality, which organized the trip, in a tweet after Summerhays issued his ruling described Title 42 as a "catastrophe."
"The Biden administration cannot breathe a sign of relief until it's a matter of the past," said the Council for Global Equality on Saturday. "We remain committed to end Title 42."
#Title42 is a catastrophe — and the Biden administration cannot breathe a sigh of relief until it's a matter of the past. We remain committed to #EndTitle42. https://t.co/9EKJTiJzoV

— The Council for Global Equality (@Global_Equality) May 20, 2022
Federal Court rules against Tennessee's anti-Trans restroom sign law
"Today's decision ensures that the businesses who welcome them are not forced to become instruments for politicians' discrimination"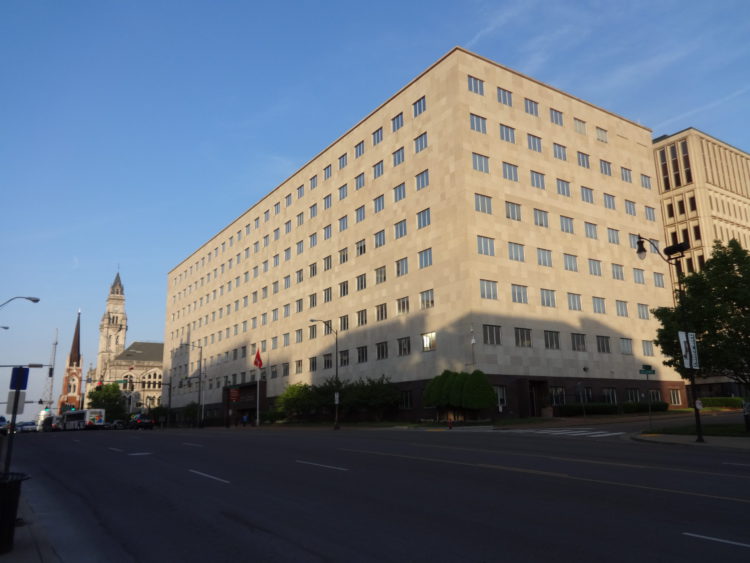 NASHVILLE – A U.S. District Court on Tuesday struck down the Tennessee law that required businesses and other entities that allow transgender people to use the public restroom that matches their gender to post a government-prescribed warning sign.
The measure known as House Bill 1182 (SB 1224), requires businesses or government facilities open to the public to post a sign if they let transgender people use multi-person bathrooms.
On July 9, 2021, the court granted a preliminary injunction blocking the law from going into effect, and today's ruling strikes down the law permanently.
According to the text of the law, language would be required to be included on the signs reading: "This facility maintains a policy of allowing the use of restrooms [or another type of accommodation] by either biological sex, regardless of the designation on the restroom."
"We applaud the court for recognizing that this law violates the First Amendment and harms transgender people," said Hedy Weinberg, ACLU of Tennessee executive director. "Transgender individuals should be able to live their lives free of harassment and discrimination. Today's decision ensures that the businesses who welcome them are not forced to become instruments for politicians' discrimination."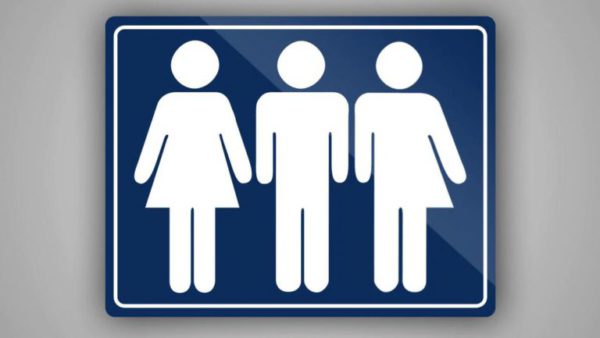 In the U.S. District Court for the Middle District of Tennessee ruling, U.S. District Court Judge Aleta A. Trauger noted; "It would do a disservice to the First Amendment to judge the Act for anything other than what it is: a brazen attempt to single out trans-inclusive establishments and force them to parrot a message that they reasonably believe would sow fear and misunderstanding about the very transgender Tennesseans whom those establishments are trying to provide with some semblance of a safe and welcoming environment."
"Transgender Tennesseans are real. The businesses and establishments that wish to welcome them are real. And the viewpoints that those individuals and businesses hold are real, even if they differ from the views of some legislators or government officials," Judge Trauger added.
The lawsuit was filed on behalf of Bob Bernstein and his restaurant Fido, who objected to the stigmatizing message that would have been required by this law. Fido has informal policies that allow customers to determine which restroom is appropriate for them and has not had any complaints or concerns about their restroom policies.
"As a former journalist, I believe strongly in free speech," said Bob Bernstein, owner of Fido, a restaurant in Nashville. "The government can't just force people to post discriminatory, inaccurate, and divisive signs in their places of business. I am glad that the court recognized that this law violates the First Amendment."
"We're thrilled to see the court rule in support of transgender and non-binary lives today. This signage law was simple cruelty – and cruelty is unjust," said Henry Seaton, ACLU of Tennessee transgender justice advocate. "We'll continue our pursuit of trans justice to its fullest extent, and hope that the trans and non-binary community feels relief and hope from this ruling."
Federal court blocks part of Alabama trans medical treatment law
"Kids in Alabama can now continue to receive this lifesaving care, & doctors cannot be prosecuted simply for doing their jobs"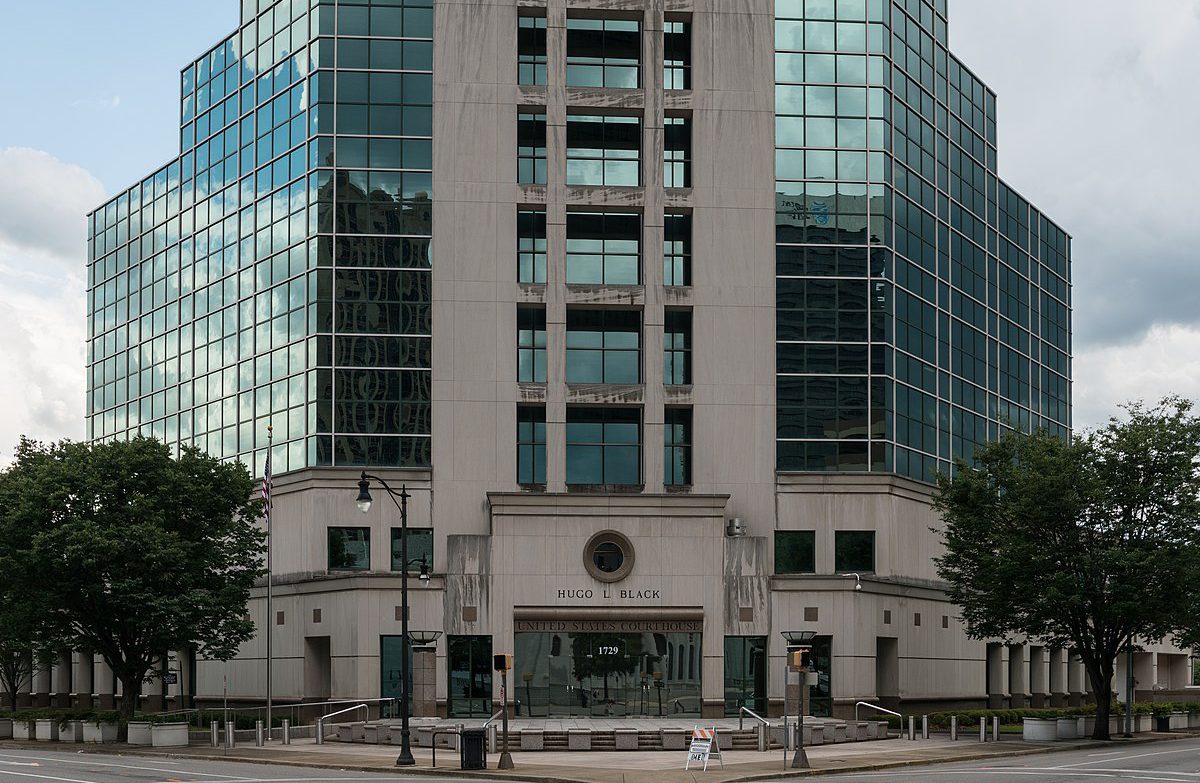 BIRMINGHAM, Ala. — In a 32 page ruling released Friday evening, U.S. District Judge Liles Burke preliminarily enjoined the state from enforcing the law criminalizing medical care for transgender minors in Alabama.
The law made it a felony for Doctors and licensed healthcare providers to give gender-affirming puberty blockers and hormones to transgender minors.
Burke, who was nominated to the bench by former President Donald Trump to serve on the U.S. District Court for the Northern District of Alabama, wrote that the section of the Alabama Vulnerable Child Compassion and Protection Act that makes treatment of trans minor children a felony; "the Court finds that there is a substantial likelihood that Section 4(a)(1)–(3) of the Act is unconstitutional and, thus, enjoins Defendants from enforcing that portion of the Act pending trial."
Judge Burke however ruled that all other provisions of the Act remain in effect, specifically: (1) the provision that bans sex-altering surgeries on minors; (2) the provision prohibiting school officials from keeping certain gender-identity information of children secret from their parents; and (3) the provision that prohibits school officials from encouraging or compelling children to keep certain gender-identity information secret from their parents.
The U.S. Department of Justice had challenged the state's SB 184 – a bill that would criminalize doctors for providing best-practice, gender-affirming care to transgender and nonbinary youth.
In the filing by the Justice Department, the complaint alleges that the new law's felony ban on providing certain medically necessary care to transgender minors violates the Fourteenth Amendment's Equal Protection Clause. The department is also asking the court to issue an immediate order to prevent the law from going into effect.
S.B. 184 makes it a felony for any person to "engage in or cause" specified types of medical care for transgender minors. S.B. 184 thus discriminates against transgender youth by denying them access to certain forms of medically necessary care.
It further discriminates against transgender youth by barring them from accessing particular procedures while allowing non-transgender minors to access the same or similar procedures. The penalties for violating the law include up to 10 years of imprisonment and a fine of up to $15,000. S.B. 184 would force parents of transgender minors, medical professionals, and others to choose between forgoing medically necessary procedures and treatments, or facing criminal prosecution.
The United States' complaint alleges that S.B. 184 violates the Equal Protection Clause by discriminating on the basis of sex and transgender status.
LGBTQ legal rights advocates SPLC, GLAD, NCLR, and HRC, joined by co-counsel King & Spalding LLP and Lightfoot, Franklin & White LLC, had previously filed a legal challenge in federal district court against Alabama SB 184.
Shannon Minter, the Legal Director for the National Center for Lesbian Rights, one of the legal rights advocacy groups who had sued Alabama told the Blade late Friday night:
"We are thrilled by this outcome, which will provide enormous relief to transgender children and their families. As the court recognizes, this is well established medical care that has been endorsed by 22 major medical associations. Thanks to this decision, kids in Alabama can now continue to receive this lifesaving care, and their doctors cannot be prosecuted simply for doing their jobs. This is a huge victory for compassion and common sense and a much needed antidote to the tidal wave of hostile legislation targeting these youth."
In addition to the U.S. Justice Department, the doctors challenging SB 184 in Ladinsky v. Ivey are Dr. Morissa J. Ladinsky and Dr. Hussein D. Abdul-Latif, both providers at the Children's Hospital of Alabama and members of the medical staff at the University of Alabama at Birmingham Hospital and the teaching staff at UAB School of Medicine. Dr. Ladinsky and Dr. Abdul-Latif have long-term expertise in caring for transgender children of Alabama families. Under SB 184, they both face criminal penalties including up to 10 years in prison if they continue to provide that support to their patients.
The Alabama family plaintiffs are proceeding anonymously to protect their children. They include Robert Roe, and his 13-year-old transgender daughter Mary, of Jefferson County; and Jane Doe and her 17-year-old-transgender son John, of Shelby County. These families have deep ties to Alabama. If SB 184 is allowed to go into effect both families will be forced to choose between leaving the state, breaking the law, or facing devastating consequences to their children's health.
********************