Best of LGBTQ+ LA 2022
Our fifth annual special issue celebrates your favorites in nightlife, dining, activism, and more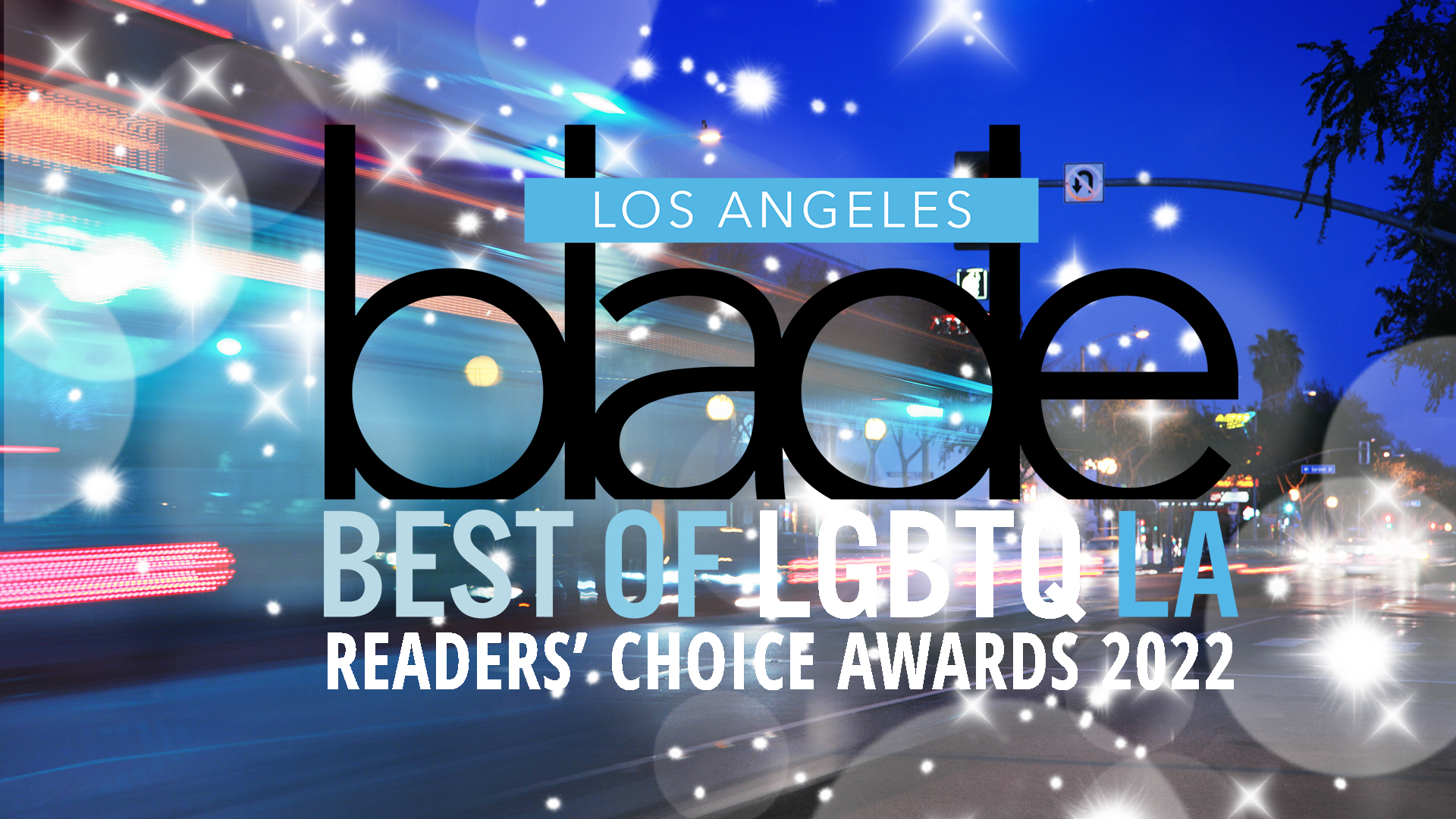 Welcome to the fifth annual special issue of the Best of LGBTQ LA.
The Los Angeles Blade is thrilled to celebrate the best of our community and all of the accomplishments that have been made throughout this past year. It was the year things were supposed to get back to "normal," but really didn't. During a year that started with an insurrection and ended with a new pandemic surge, here are some highlights of Los Angeles living, from drag to streaming services, that demonstrate the best of LA's LGBTQ community.
Los Angeles Blade readers nominated finalists; the top five vote getters in each category were then added to the final ballot. Thousands of Blade readers then voted and the winners are presented here. The Blade staff congratulates each of this year's winners and finalists.
Best Drag Queen: Rhea Litré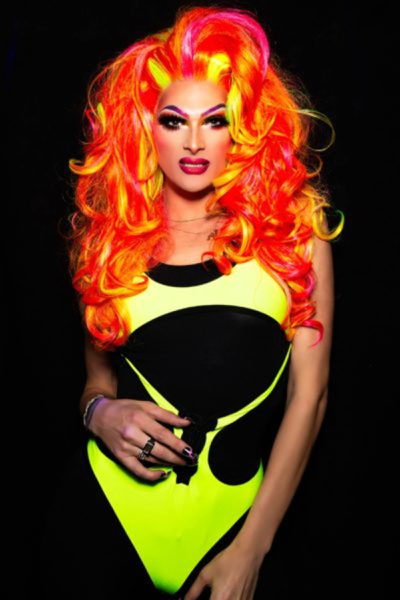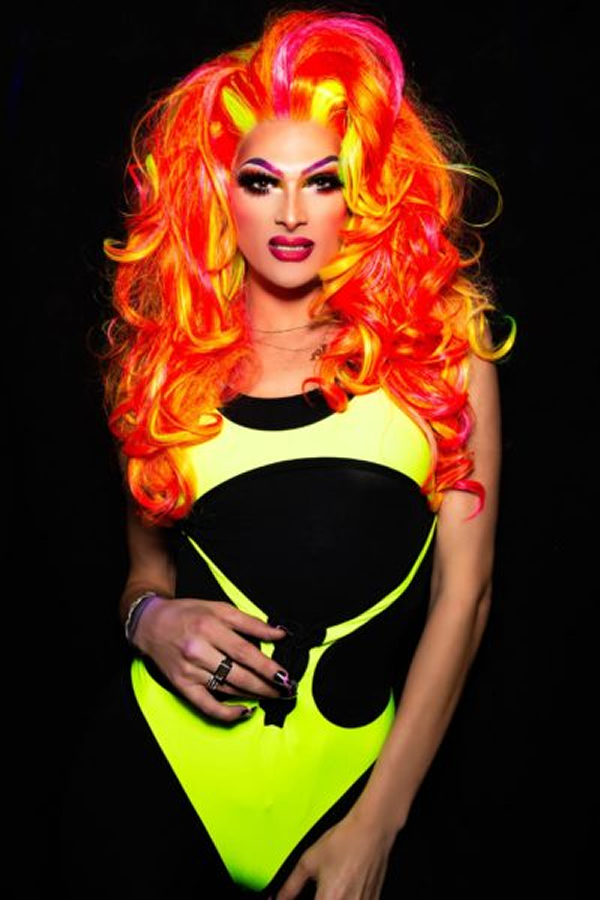 Rhea Litré describes herself as drag's "Baddest Bitch." It is not because she is "a bitch" but because she is bad at being one. LA Blade readers agree and have named her "Best Drag Queen" for a second year in a row. Last year, Litré decided to set up a live virtual drag show. According to Litré, "On March 16, 8 p.m. Pacific Time, we gave birth to the first digital drag show of its kind." Litre went on to say, "There has been drag online for a long time, but as far as a conceptualized, produced show, that had never been done before." You can find more information on Litré's Instagram – quarantinequeendragshow
Editor's choice: Jasmine Masters
---
Best LA-Based Drag Race Contestant (so far): Gottmik
Gottmik (Kade Gottlieb) was the first-ever transgender man to compete on RuPaul's Drag Race and was a finalist in the show's 13th season. Challenging the definition of modern drag and shaking up the "cis-tem" is intrinsic to Gottmik's image and power. Gottmik's work is a testament to the fluidity of the individual. Their career has taken them to the height of celebritydom as a makeup artist for some of Hollywood and New York's biggest marquis names. Vogue called their look and style a kind of "show-stopping" glam. Los Angeles is lucky to be home to this revolutionary whirling dervish of talent.
Editor's choice: Shangela
Best Drag King: Prinze Valentino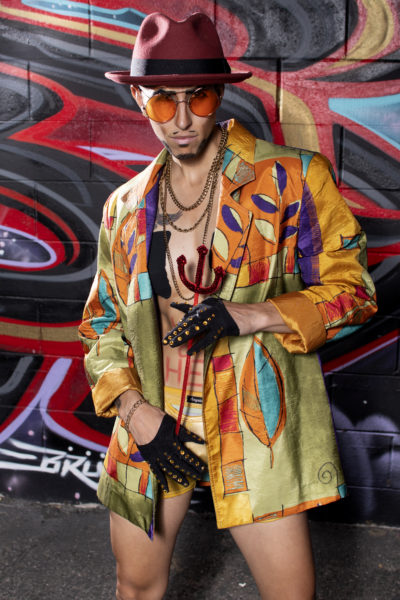 Prinze Valentino is a genderqueer performing artist who came to Los Angeles from Detroit. Each time Prinze steps foot on the stage he puts his passion into each movement with purpose and enthusiasm. He strives to be an empowering queer role model for the LGBTQ+ community. LA Blade readers think he hit that goal and voted him the best.
Editor's choice: Landon Cider
Best Drag Show: ELOTERIA at Redline
Located in the heart of Downtown Los Angeles, Redline is one of the newer gay bars to hit the scene, and LA Blade readers love ELOTERIA, the Redline Saturday night drag show.
Editor's choice: Makeout Mondayz at Rocco's
Best Happy Hour: Rocco's Tavern WeHo
Rocco's Happy Hour is set in a sexy cocktail lounge. Rocco's provides West Hollywood with a mix of weekly events featuring an open floor plan with lots of outdoor space. Friendliness is a brand trademark, and LA Blade readers seem to agree (especially those who like to start dinking early.)
Editor's choice: Beaches
Best Neighborhood Bar: Abbey and Chapel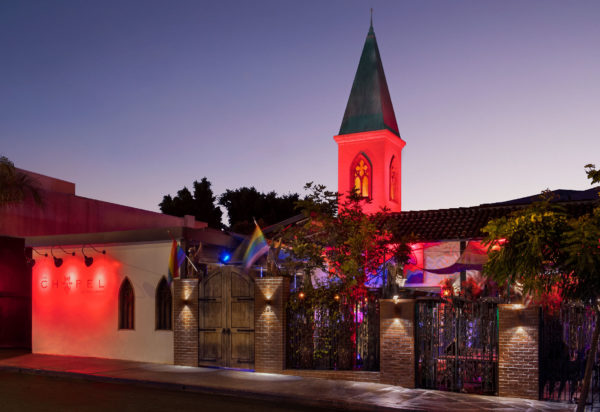 "The bartenders are amazing, very friendly and conversational!" The Chapel is the gay dance club in the heart of WeHo, the sister venue of The Abbey. LA Blade readers have declared it the best of Los Angeles' most popular gay nightclubs. Go and enjoy the amazing DJs. Owner David Cooley has been an enormous supporter of the community with numerous fundraisers, the founding of the Gay & Lesbian Elder Housing project and supporting numerous LGBTQ organizations.
Editor's choice: Hamburger Mary's
Best Outdoor Dining/Drinking: Rocco's
Launched in May 2019, Rocco's is known as a popular LGBTQ bar, winning the LA Blade Best Happy Hour for 2022. Two years ago, Rocco's won the Best Neighborhood Bar award and this year and last, Rocco's has won for Best Outdoor Dining. Rocco's is an inclusive space with LGBTQ décor that celebrates LGBTQ pride and history. The LA Blade's readers chose Rocco's as having the best outdoor dining due to its continued agility throughout the ongoing COVID-19 pandemic.
Editor's choice: La Boheme
Best Brunch: Santolina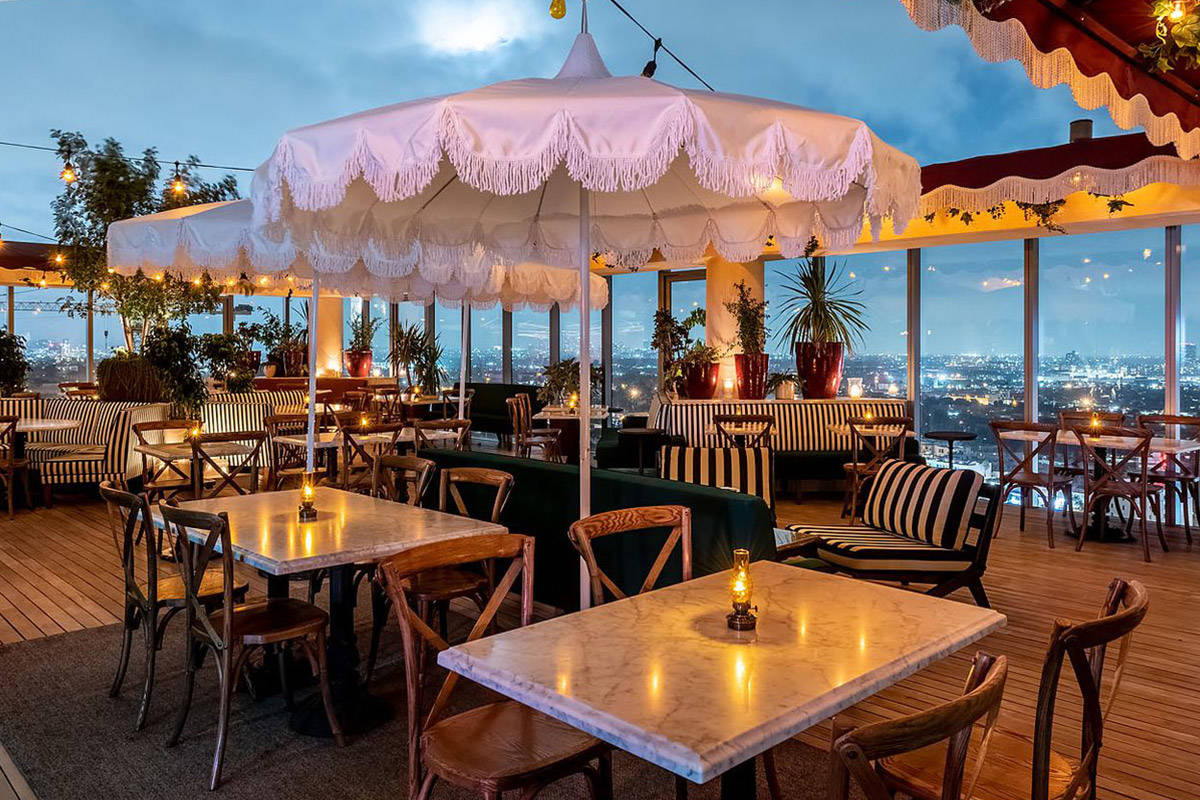 At Santolina, each dish on the menu tells a different story. The cuisine is a unique fusion of Tel Aviv meets California. Chefs Michael Teich and Burt Bakman infuse vibrant herbs into a health conscious offering that LA Blade readers definitely have eaten up and named as Best Brunch 2022.
Editor's choice: Hamburger Mary's
Best Bartender: Cesar Morales at Beaches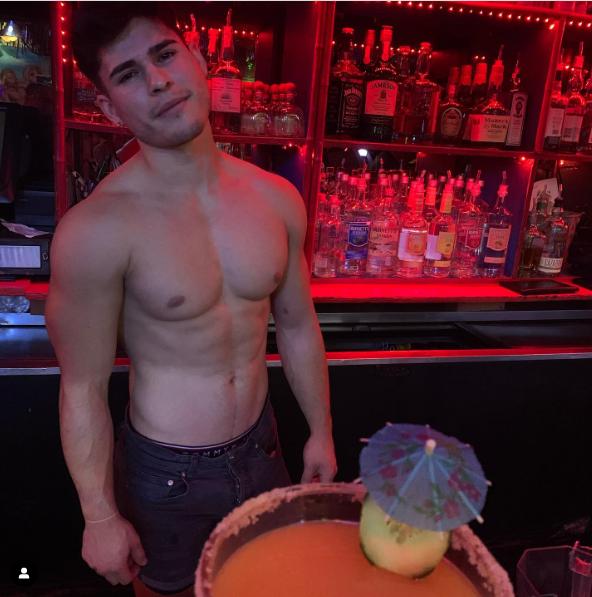 Beaches has become a gathering place for the social media creator and influencer community that has endorsed Cesar as a "super sweet and friendly" bartender who provides the very best in the hospitality Beaches has become known for. Cesar exemplifies The Beaches motto: 'Be wild and free and look good doing it.'
Located in the heart of West Hollywood, Beaches is a strong, conceptually driven and fashionable LGBTQ+ focused hybrid restaurant and lounge.
The two-story space offers two full bars and VIP seating areas where guests can take a breather, have a cocktail or enjoy our one-of-a-kind California Cuban Cuisine. Enthusiastic patrons won't be able to resist the pull of the energy on the main room equipped with a first-class lighting and sound system; the venue houses a DJ booth with the latest DJ equipment.
Editor's choice: Eric Lutz at Rocco's
Best DJ: Kimber Chronic
Kimber Chronic is an American DJ pop singer, songwriter, and music producer. She is known for working closely with the LGBTQIA+ community through her transgender activism. Named a "Hero of Diversity" by Stoli Vodka for her inspiring journey that began in the gritty heart of Detroit, Kimber is hands on in bringing her vision to life "of creating an arsenal of music that is married with visual themes of addiction, lust, and ferocity."
Editor's choice: DJ Morningstar
Best Restaurant: Bottega Louie
Bottega Louie adds this year's LA Blade Best Restaurant 2022 to their long list of awards. The restaurant, which seemed to tease us mid-construction for centuries, boasts sweet and savory gourmet dishes, and valet parking. "They make ordinary items not so ordinary," effuses one happy patron. LA Blade readers agree. It's very likely the best place in Los Angeles to see and be seen. Hit the patio after you faint over the desserts.
Editor's choice: Night+Market
Best Coffee Shop: Alfred Coffee Melrose Place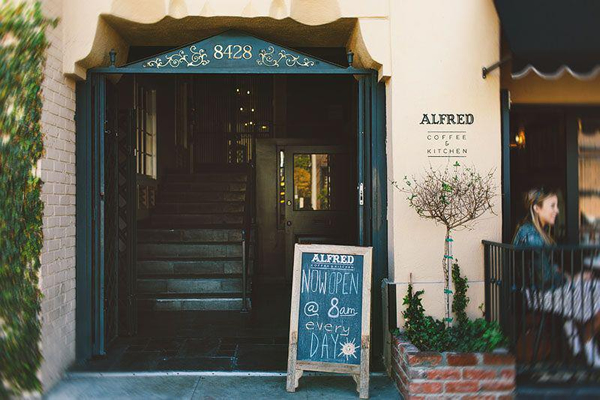 Stylish yet whimsical coffee shop serving coffee and juice, plus salads, sandwiches, and pastries.
Editor's choice: Starbucks
Best Radio or TV Station: KTLA

This year, KTLA partnered with the Los Angeles LGBT Center and aired the "Love in Action" telethon hosted by Cher Calvin and Jai Rodriguez. The telethon supported the LGBTQ community during the COVID-19 pandemic. The telethon has raised several million dollars and featured a host of LGBTQ celebrities and allies. LA Blade readers sent back the appreciation to KTLA by naming them the best station in LA.
Editor's choice: KCET PBS
Best Cannabis Business: Med Men
A recent review says, "Great experience there – my first time – and was greeted with a smile and good energy at the front door. Customer service was excellent – they asked what I liked, then swiftly showed me options and pricing and I was out the door in less than 4 minutes – literally. Plenty of easy parking too and five minutes from home – I think I found my new dispensary. Thanks MedMen." LA Blade readers obviously agree.
Editor's choice: Cannabis Café
Best LGBTQ-Owned Business: Out of the Closet Thrift Store
When you shop at Out of the Closet, 96 cents of every dollar goes back into HIV care and services. The chain is owned and operated by the AIDS Healthcare Foundation, a Los Angeles-based charity that provides medical, preventive, and educational resources for patients. "All of the proceeds go toward AIDS research. Love the cause and the workers were great," observes one patron. LA Blade readers see it similarly.
Editor's choice: The Abbey
Best LGBTQ Social Group: Impulse Group LA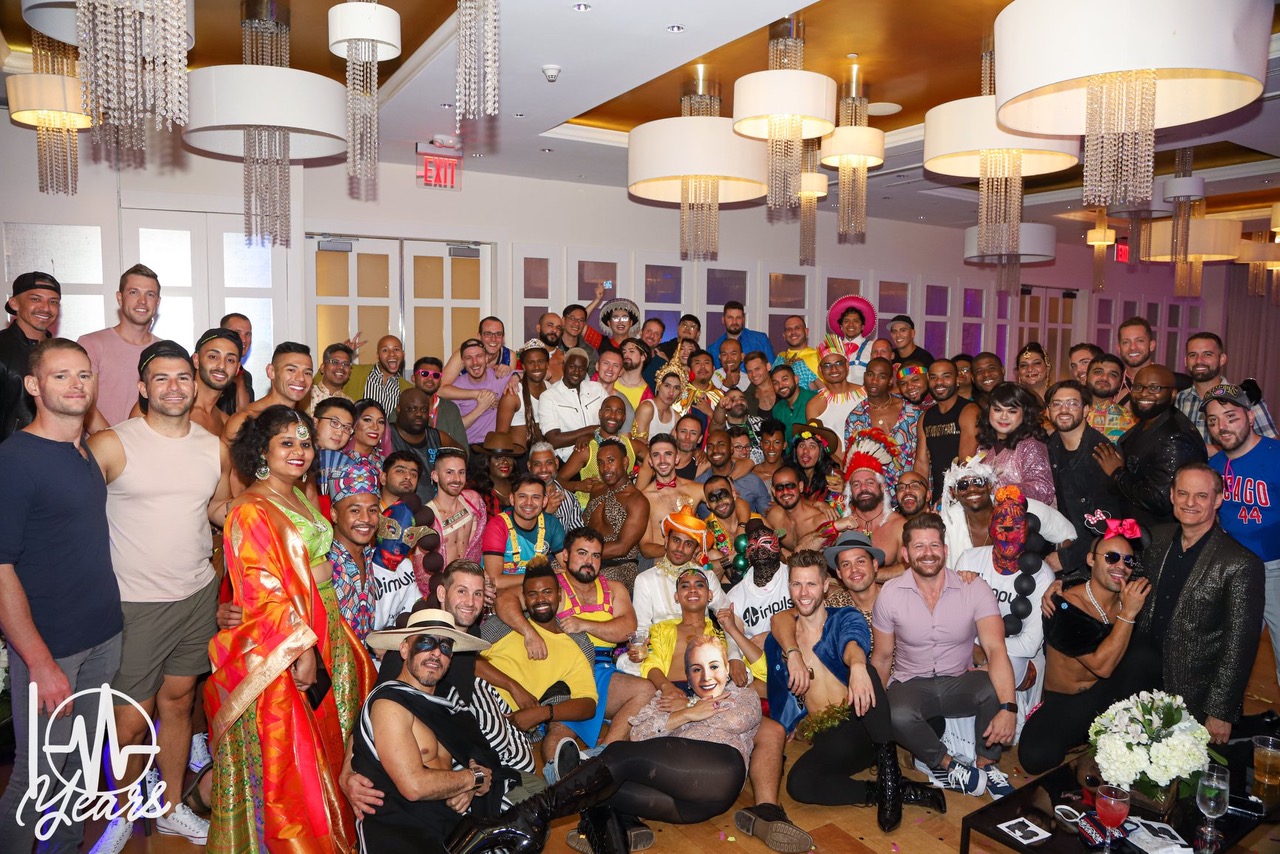 Winning this category for the second year in a row, Impulse Group LA was founded in 2009 by Jose Ramos. It is a nonprofit organization dedicated to building a stronger and healthier community for gay men. Hosting more than 400 events annually in 25 cities across the globe, Impulse seeks to create a brave space to engage, support, and connect our community.
Editor's choice: AIDS LifeCycle
Best House of Worship: Kol Ami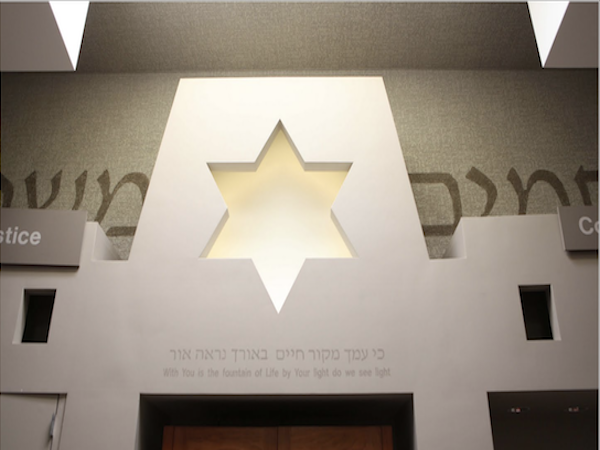 In 2019 and 2021, Congregation Kol Ami won the award for Best House of Worship. In 2020 it won Editor's Choice, and now wins the award again for the Best House of Worship this year. Kol Ami is an important leader in the Jewish, LGBTQ, and West Hollywood communities since its founding in 1992. Rabbi Denise L. Egers broke barriers to create a more inclusive Reform movement that has resulted in more LGBTQ inclusion at synagogues worldwide. (1200 N La Brea Ave, West Hollywood)
Editor's choice: Metropolitan Community Church, InVision Church (tie)
Most Committed Activist: Jose Ramos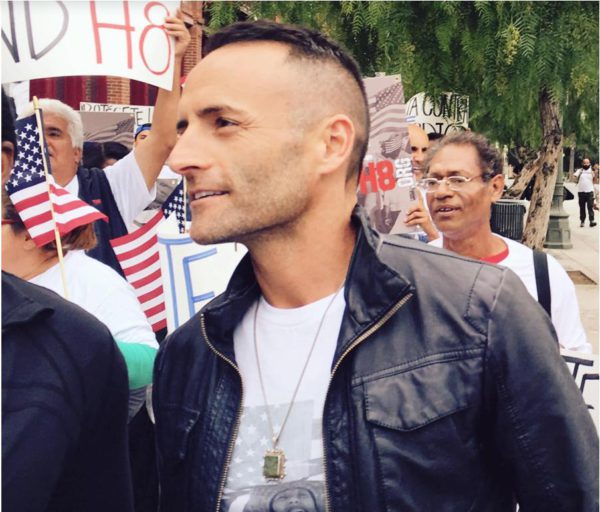 Jose has been described as "a fierce LGBTQ/HIV activist, leader, founder and president of Impulse Group, AFH Director of Western Sales, triathlete and former General Manager at Target North Hollywood." An activist since he was 14 years old, Jose launched Impulse from his kitchen table in 2009. Of the name for the group, Jose explained to WEHO Times, "The name came because we felt that there was this very short time when we are about to have sex, that we may have the impulse to use protection or not; to ask questions about sexual health or not. It's a split second when you make a decision about your health. Knowing that there is that urge, that impulse to act on your desires, we thought that the name "Impulse" fit really well with how we could help with moment of instinct–that split second. We wanted to empower gay men to make the best decision." LA Blade readers salute his commitment to our community.
Editor's choice: Queen Victoria Ortega
Favorite Public Official: Robert Garcia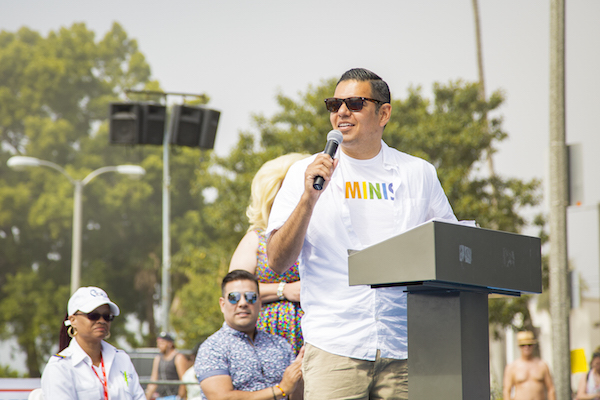 Garcia celebrated his 44th birthday on Dec. 2 and is a gay Latino originally from Peru. First elected to the city council in April 2009 to much fanfare as the Council's youngest, first Latino male, and first gay person of color. He became Long Beach's first gay mayor in 2014 with 52.1% of the vote
Garcia has deep ties to the Democratic Party's leadership. In the 2020 campaign he was a prominent surrogate for Kamala Harris's presidential campaign, later becoming a strong supporter of President Joe Biden. During the course of the ongoing coronavirus pandemic the mayor has acted in concert with California Gov. Gavin Newsom's measures including masking mandates and the push to get Californians vaccinated.
The pandemic tragically impacted Garcia directly when in summer of 2020, he lost his mother, Gaby O'Donnell, and stepfather, Greg O'Donnell, to COVID. His mother was a medical assistant who immigrated from Peru when the mayor was five years old.
Editor's choice: Lindsey Horvath
Most LGBTQ-Friendly City: West Hollywood

For the third year in a row, West Hollywood has won the award for the Most LGBTQ-Friendly City. As noted previously, West Hollywood has its "boutique hotels, celebrity-owned restaurants, unparalleled nightlife and shopping, and world-renowned events." The inclusive city, one of America's best run cities according to some, has multiple LGBTQ bars, restaurants, and nightlife and it's no surprise that the LA Blade readers continue to choose West Hollywood as the Most LGBT-Friendly City.
Editor's choice: Palm Springs
Best Local Pro Sports Team: The Dodgers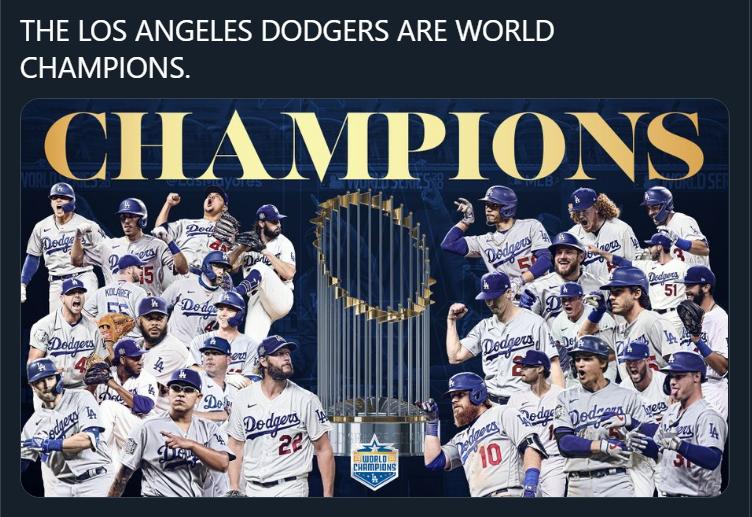 The Los Angeles Dodgers franchise wins for a second year in a row. With six World Series championships and 23 National League pennants since its beginnings in Brooklyn in 1890, The Dodgers are committed to a tradition of pride and excellence. The Dodgers are dedicated to supporting a culture of winning baseball, providing a first-class, fan-friendly experience at Dodger Stadium, and building a strong partnership with the community. With the highest cumulative fan attendance in Major League Baseball history and a record of breaking barriers, the Dodgers are one of the most cherished sports franchises in the world.
Editor's choice: The Lakers
Best Real Estate Firm: Oppenheim Group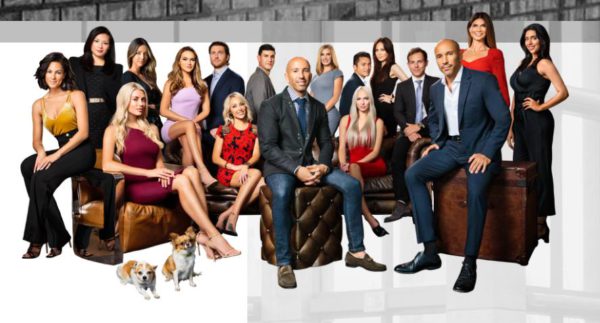 Made famous by the reality show, Selling Sunset, the award-winning Oppenheim Group is a professional real estate brokerage serving buyers and sellers of luxury property in Los Angeles and Orange County. The brokerage is comprised of a close group of talented Realtors, led by the firm's president and founder, Jason Oppenheim. A recent client exclaimed, "I would not have known about Oppenheim Group if it was not for the show. Oppenheim Group is all about professional upmarket real estate, which you effectively deliver. You showed us such lovely and beautiful homes. I liked the fact that the agents research the history of the properties, have knowledge on the area of the property/rooms and work hard to sell a property. Now looking forward to the next season where we can see more beautiful homes. Well done Brett, Jason and team!"
Editor's choice: Compass
Best Ally: Debbie Allen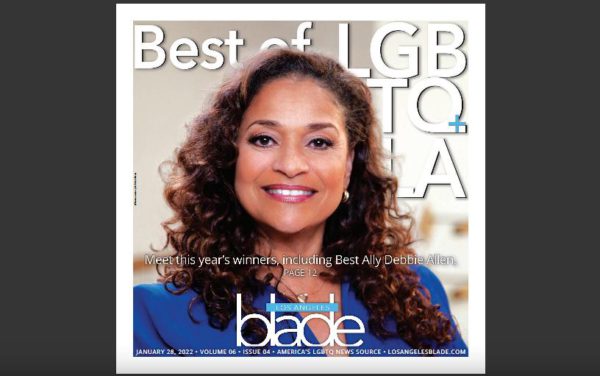 Debbie Allen received one of the 2021 Kennedy Center Honors and is receiving the 2021 Governor's Award at the Emmys. She can now add LA Blade's Best Ally 2022 to her award shelf. Allen was the producer of a landmark "A Different World" episode addressing AIDS and the Black community, and told AFROPUNK, "I'm happy to be here for World AIDS Day and to be working with AIDS Healthcare Foundation, it's really just to highlight this war, this global war that we're still in."
Editor's choice: Congressman Adam Schiff
Best Salon Spa: Shorty's Barbershop
It is no contest. Shorty's Barber Shop has won the Best Salon/Spa Award for the fourth year in a row. With amazing products and great haircuts, Shorty's is a local favorite. In terms of its high quality products, all of them are ethically created and never tested on animals.
LA Blade readers continue to sing Shorty's praises, "When you walk out with some merch (the styling putty and soy paste are customer favorites), you can feel good about that, too. Besides the perfect cut, Shorty's also puts a premium on giving back, by working with the likes of Concrete Hero, AIDS Project Los Angeles, and the Los Angeles LGBT Center."
Editor's choice: Ole Henriksen Face/Body Spa:
Best Car Dealership: Honda of Hollywood
Honda of Hollywood exudes excitement to help its Los Angeles clients. "We take the time to explore the features that are important to you and our knowledgeable staff is here to answer all of your questions. But what would buying a new car be without a test drive first? Visit Honda Of Hollywood where we'll get you out on the road to find a Honda vehicle perfectly suited to your needs," they state. "Super easy, great service," confirms one happy reviewer. LA Blade readers have test driven them into being the Best Car Dealership of 2022.
Editor's choice: Mercedes Beverly Hills
Best Doctor/Medical Provider: AIDS Healthcare Foundation Clinics
An Editor's Choice winner two years ago for Most LGBT-Friendly Workplace, AIDS Healthcare Foundation Clinics has won Best Doctor/Medical Provider for the second year in a row. They represent the consistently excellent work of doctors, physician's assistants, nurse practitioners, med techs, benefits counselors, and support staff at 14 AHF Healthcare Centers and satellite clinics throughout Southern California. In its quest to rid the world of AIDS, this nonprofit organization provides cutting-edge medicine and advocacy in 43 countries. Locally, says AHF Senior Director of Communications Ged Kenslea, "Our 'circle of care' concept starts with free and accessible HIV testing. When called for, AHF then provides swift linkage to care and follow-up treatment. We try as best we can to keep the focus on the patient by serving as their partner in care, in order to make it easier for them to adhere to their medication and care regimens to help them achieve their best selves, health and wellness-wise."
Editor's Choice: Los Angeles LGBT Center
Best Fitness or Workout Spot: LA Fitness
One happy reviewer reports, "So happy to be back. Great gym. Can't wait to use a locker again but I'm grateful they are being careful of covid. Clean, well-organized, and courteous staff for a much better price than the social club gym." LA Blade voters agree.
Editor's choice: Equinox
Best Home Furnishings: Living Spaces
Since December 2016, Living Spaces has brought a pressure-free furniture shopping experience to Los Angeles. Its two-story showroom boasts a variety of styles for every room in the house. Living spaces also carries hundreds of customizable styles in a special-order program. Living Spaces is so committed to offering their clients superior products at the best price, they will match a competitor's price and take off an extra 10%. For that, and many other reasons, LA readers consider them the year's best.
Editor's choice: Restoration Hardware
Most LGBT-Friendly Workplace: City of West Hollywood
The City of West Hollywood regularly makes history. It was the first city in the nation to have a majority-LGBTQ governing body with its inaugural City Council when the city was incorporated in 1984. Today, the City Council is majority-LGBTQ and majority female. Starting in the darkest days of the AIDS crisis, West Hollywood became a beacon of hope in proving social services and support to LGBTQ community members and it has led the way in advocating for full LGBTQ equality. LGBTQ history-making extends to the city's deep commitment to building an affirming work environment for LGBTQ employees. It's no wonder the City of West Hollywood receives high marks from the community as the most friendly workplace for LGBTQ people.
Editor's choice: Most LGBT-Friendly Workplace: Los Angeles LGBT Center
Best Non-Profit: Ariadne Getty Foundation
Founded in 2004, The Ariadne Getty Foundation works with partners worldwide to improve the lives of individuals and communities through financial investments and social activism. AGF is proud of its achievements and continues to ensure positive social and political change to further improve lives worldwide. Its namesake, Ariadne Getty, was voted 2020's Best Ally by readers and presented the 2021 Hero of the Year Award by Los Angeles Blade publisher, Troy Masters.
In addition to her key support of LGBTQ journalism, major donations to GLAAD and others, this year saw the opening of The Ariadne Getty Foundation Senior Housing, a cutting-edge 70,000-square-foot building in Hollywood with 98 affordable housing units for seniors ages 62 and above, LA Blade readers certainly noticed.
In the last decade Ariadne has become an increasingly visible LGBTQ philanthropist, encouraging other people of means to back Queer causes. As the mother of two, Nats and August, she has embraced gender fluidity and also championed trans rights. Getty has also been the recipient of the Los Angeles LGBT Center's Vanguard award (2018) as well as receiving award-winning magazine, Variety's Philanthropist of the Year award in 2019.
Editor's choice: Project Angel Food, Equality California (tie)
Best Pet Business or Vet: Laurel Pet Hospital
Located in the heart of West Hollywood, Laurel Pet Hospital has "general practice veterinarians and specialists in internal medicine, surgery, and dentistry, we provide high-quality medical care at a reasonable price. Our facility includes a well-stocked pharmacy, in-hospital surgery suite, digital X-ray equipment, dental radiography, endoscopy, ultrasound, CO2 laser capabilities, and a closely supervised hospitalization area." Compassionate advice and optimal care are key values.
Editor's choice: Wag
Best Grocery/Supermarket: Trader Joe's
Trader Joe's returns to the top of the heap having been named LA Blade's Best Grocery for 2019 and 2018. In June 2021, Trader Joe's gave all its stores nicely cut and potted rainbow roses in celebration of Pride month. Heidi Leindecker, an assistant manager for Trader Joe's told mycustomer.com, "Trader Joe's is a role model for hiring diversity and practicing inclusion. The company cultivates a positive image when it comes to inclusion and its brand amongst employees and consumers. Trader Joe's puts the employee first and makes sure that everyone is treated with integrity and respect. Employees are treated equally in the same manner as customers are treated equally. As employees are treated well, the feeling naturally overflows to the customers' positive shopping experience." LA Blade readers feel the love.
Editor's choice: Pavillions
Best Museum or Art Gallery: Getty Center
Editor's choice: Los Angeles County Museum of Art (LACMA)
Best A&E Venue: Hollywood Bowl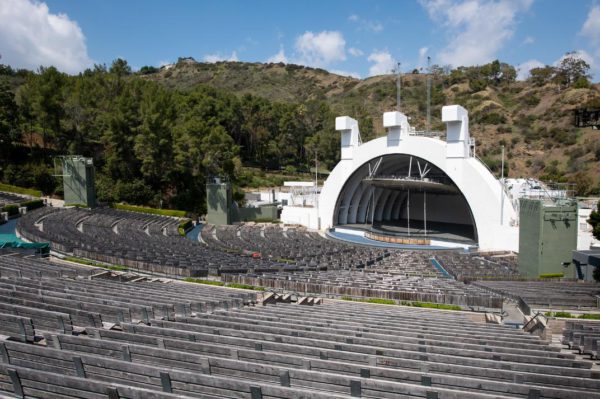 Last year the Hollywood Bowl won for Best Virtual A&E Events. This year it is the Best A&E Venue, which demonstrates that live or virtual, in the eyes of LA Blade readers, it is the best. Since its opening in 1922, the Hollywood Bowl has been the premier destination for live music, hosting everyone from Billie Holiday to The Beatles to Yo-Yo Ma under the iconic silhouette of its concentric-arched band shell.
Editor's choice: Greek Theater
Best Outside LA Getaway: Palm Springs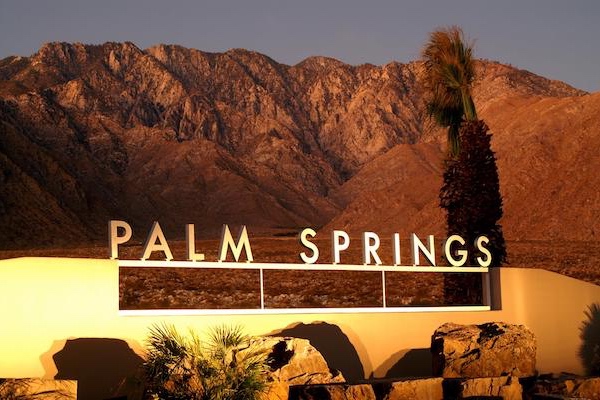 Palm Springs is so interested in attracting the LGBTQ community that its Visiting Greater Palm Springs website calls out the community specifically. "Ready to take a hiatus from virtual events and Zoom meetings? We don't blame you. The desert has long been a soothing oasis for the LGBTQ community with its poolside siestas, innovative cuisine, trendy shops and outdoor activities, but now, more than ever, those things have become more than luxuries. They are necessities for self-care and rejuvenation. Consider the following list of hot spots and activities and make a splash—literally—with your best LGBTQ getaway yet," states author Greg Archer. LA Blade readers apparently are ready to pack their bags and happily head to the desert.
Editor's choice: Las Vegas
Best Hotel: Le Parc
The Le Parc Suite Hotel is a groundbreaking boutique hotel in West Hollywood featuring sophisticated suites and a sky deck overlooking Los Angeles.
Le Parc Suite Hotel's extraordinary renovation embraces the local arts community and memorializes the city of West Hollywood's diversity. Already a well-known retreat for rising stars and trendsetting celebrities, Le Parc combines the city's design-forward aesthetic with residential-style suites. Its new LOVE mural, designed by large-format fine artist Scott Hile, of Free Spirit Fine Art, embodies the spirit of Le Parc Suites.
Editor's choice: Sofitel Beverly Hills
Best LGBTQ Event: OutFest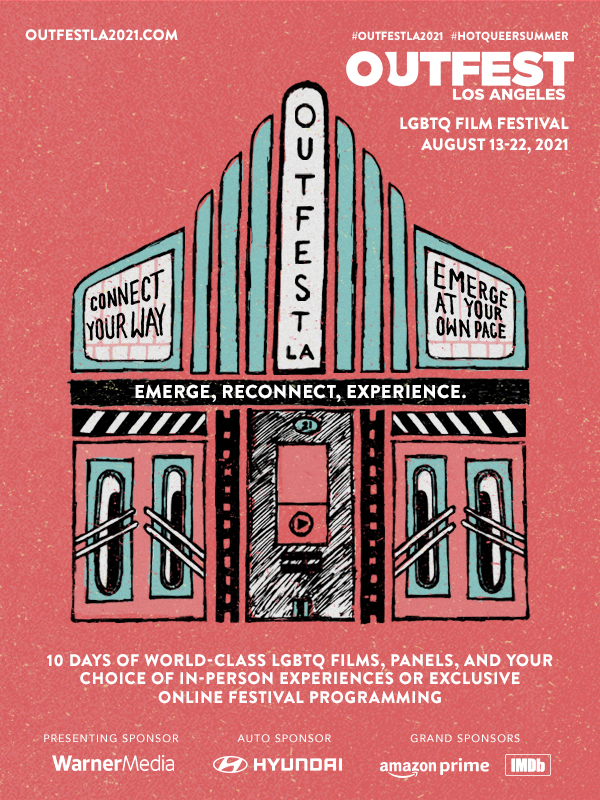 Each year since 1979, OutFest has been a staple film festival in Los Angeles, held during LA's Pride season and growing in importance to become the world's largest such festival.
Today, it is one of Los Angeles' most anticipated such events, even hosting events across the country. It has garnered the attention of the Academy of Motion Pictures and Sciences and even helped open the new Academy Awards Museum, hosting the billion dollar facility's first live and in person event, Outfest Legacy Awards Gala in November. Outfest also hosts year-round programming that gives artists, filmmakers and entertainment professionals the opportunity to discover their voice, provide the pathways to the visibility of their work by all members of the public, and assure that their legacy will live on for generations to come.
Outfest strives to increase LGBTQIA+ visibility, strengthen understanding and create meaningful change by building empathy for our cause among the general public and the LGBTQ community by honoring excellence in telling the stories of our community.
Editor's choice: DTLA ProudOutFest
Best Streaming Program Performance: Ben Aldridge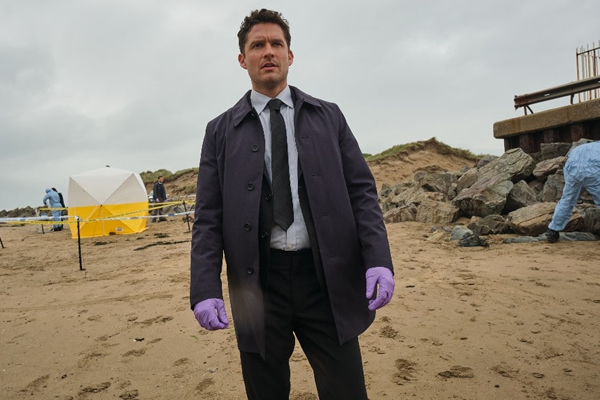 Out British actor Ben Aldridge had two prominent roles streamed by LA Blade readers this year. He is well regarded for his role in "Pennyworth" as Bruce Wayne's father, Thomas, the action-packed prequel story that was picked up by HBO Max this year. It was likely Aldridge's other critically acclaimed role seen on Brit Box that thrilled Blade audiences. In "The Long Call," he plays a gay man returning to an evangelical community that had rejected him years earlier. He is now a detective being asked to solve the mystery of a body found on the beach. Aldridge has had a great year, also being nominated for a GLAAD Award.
Editor's choice: Ewan McGregor- Halston (Netflix)
Best Streaming Service: Amazon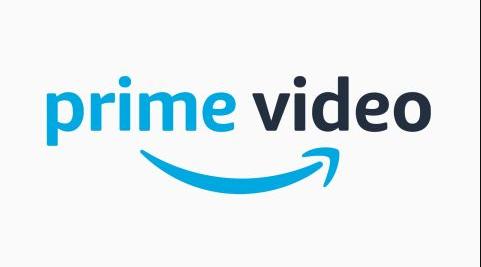 Amazon Prime has so many LGBTQ-themed movies that it has constructed a top 20 list. The movie "Rocket Man" from 2019 tops the list. The list includes 2019's "Halston," 2020's "Shubh Mangal Zyada Saavdhan," and "Lez Bomb" and "Believer," from 2018.
Best Indie Streaming Service: Brit Box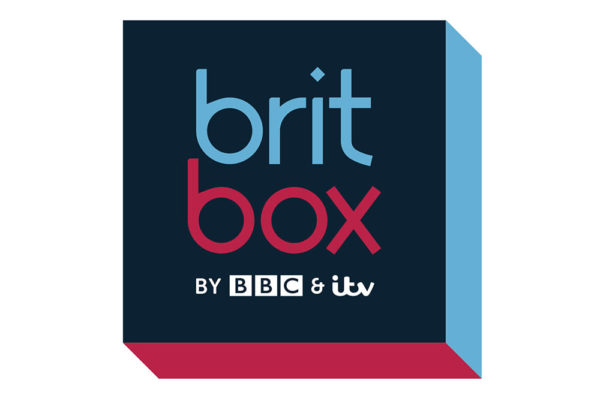 Turn on your TV and head to the UK! No travel, no stress – just the best and biggest collection of British television in the U.S. and Canada on the digital video subscription service, BritBox. The streamer was created by two British content powerhouses—BBC Studios and ITV, the UK's biggest broadcaster. BritBox features exclusive premieres, celebrated lifestyle and current series and iconic favorites, along with daytime dramas — most available within 24 hours after their UK premiere. BritBox also offers excellent curation, live programming and a user-friendly experience.
Editor's Choice: Revry
********************
Facebook banning users who post that abortion pills can be mailed
When Facebook started removing these posts is unclear. But Motherboard confirmed the social media platform removed such posts on Friday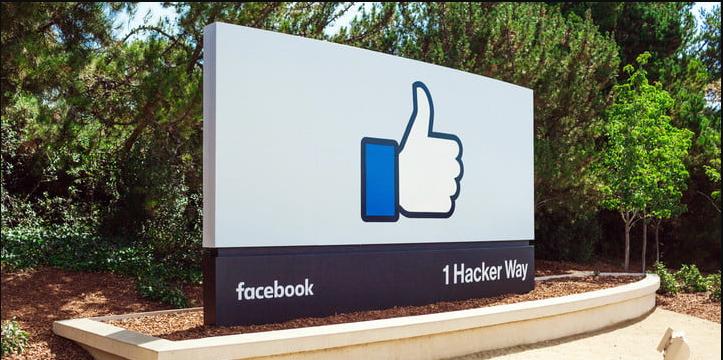 MENLO PARK, Ca. – Social media giant corporation Meta's Facebook platform has removed posts and has banned some users who wrote posts detailing that abortion pills can be mailed in the wake of the U.S. Supreme Court decision Friday that overturned Roe v. Wade.
Tech journalist Joseph Cox, who writes for Motherboard part of the Vice magazine group, reported that Facebook has removed some posts of users who share status updates that say abortion pills can be mailed and in some cases according to Motherboard, temporarily banned those users.
When exactly Facebook started removing these and similar posts is unclear. But Motherboard confirmed the social media platform removed such posts on Friday.
New: Facebook is removing posts and temporarily banning people who say that they will mail abortion pills to those who need it, or even just state the fact they can be mailed. In 2021 the FDA made it possible and legal to send abortion pills via mail https://t.co/MPipm5jmgq

— Joseph Cox (@josephfcox) June 27, 2022
Motherboard had communicated with one user had shared a status that read- "I will mail abortion pills to any one of you. Just message me," who then told the publication in an email:
"I posted it at 11 a.m. and was notified within a minute that it was removed. I was not notified until I tried to post later that I was banned for it."
Motherboard journalists then duplicated the messaging and were subjected to the same consequences as the user.
The post was flagged within seconds as violating the site's community standards, specifically the rules against buying, selling, or exchanging medical or non-medical drugs. The reporter was given the option to "disagree" with the decision or "agree" with it. After they chose "disagree," the post was removed.
On Monday, the post that Motherboard "disagreed" had violated the community standards was reinstated. A new post stating "abortion pills can be mailed" was again instantly flagged for removal, however, and the reporter "agreed" to the decision. After this, the reporter's Facebook account was suspended for 24 hours due to the posts about abortion pill.
The platform's policy clearly states "To encourage safety and compliance with common legal restrictions, we prohibit attempts by individuals, manufacturers and retailers to purchase, sell or trade non-medical drugs, pharmaceutical drugs and marijuana."
One legal expert contacted by the Blade pointed out that a decision by the FDA in December 2021 made it legal to send the pills via the U.S. Postal Service.
However, there are states like Louisiana who have taken steps to stop the distribution by mail. Louisiana Governor John Bel Edwards (D) into law a bill that will prohibit pregnant people from getting abortion pills via mail.
Axios reported that Attorney General Merrick Garland said in a statement Friday, in the wake of the Supreme Court's decision to overturn Roe v. Wade, that states cannot ban mifepristone, a medication that is used to bring about an abortion, based on disagreement with the federal government on its safety and efficacy.
"In particular, the FDA has approved the use of the medication Mifepristone. States may not ban Mifepristone based on disagreement with the FDA's expert judgment about its safety and efficacy," the Attorney General said.
As part of efforts to limit abortion access, some states have taken action to block the use of telehealth for abortion. Six states, Arizona, Arkansas, Missouri, Louisiana, Texas, and West Virginia, have passed laws specifically banning telehealth for abortion provision. In addition,14 other states have enacted laws that require the clinician providing a medication abortion to be physically present during the procedure, effectively prohibiting the use of telehealth to dispense medication for abortion remotely.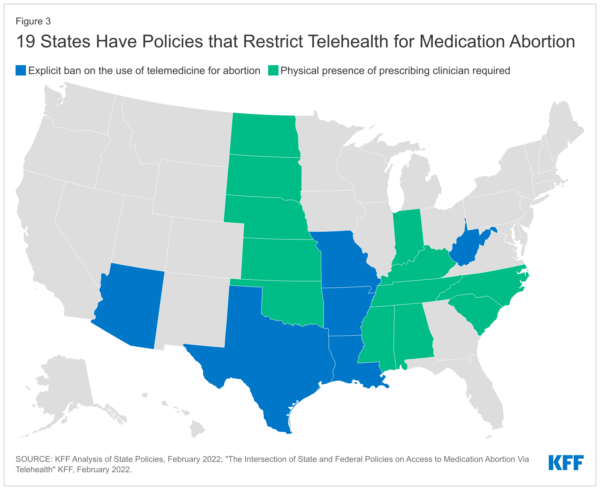 The question for social media platforms is what can be 'policed' especially in the wake of the Roe v. Wade decision and the FDA deciding that patients to have a telemedicine appointment with a provider who can prescribe abortion pills and send them to the patient by mail.
Meta Vice-President for Meta/Facebook/Instagram Andy Stone responded in a Tweet to Huffington Post Editor Phillip Lewis's post on banning users over the abortion pills writing:
"Content that attempts to buy, sell, trade, gift, request or donate pharmaceuticals is not allowed. Content that discusses the affordability and accessibility of prescription medication is allowed. We've discovered some instances of incorrect enforcement and are correcting these."
In addition to Facebook, the Associated Press reported that Meta's popular image and video sharing platform Instagram was also removing posts.
The AP obtained a screenshot on Friday of one Instagram post from a woman who offered to purchase or forward abortion pills through the mail, minutes after the court ruled to overturn the constitutional right to an abortion. "DM me if you want to order abortion pills, but want them sent to my address instead of yours," the post on Instagram read. Instagram took it down within moments.
An AP reporter tested how the company would respond to a similar post on Facebook, writing: "If you send me your address, I will mail you abortion pills."  The post was removed within one minute. The Facebook account was immediately put on a "warning" status for the post, which Facebook said violated its standards on "guns, animals and other regulated goods." Yet, when the AP reporter made the same exact post but swapped out the words "abortion pills" for "a gun," the post remained untouched.
Content that attempts to buy, sell, trade, gift, request or donate pharmaceuticals is not allowed. Content that discusses the affordability and accessibility of prescription medication is allowed. We've discovered some instances of incorrect enforcement and are correcting these.

— Andy Stone (@andymstone) June 27, 2022
The Los Angeles Blade has reached out to Meta/Facebook for a comment.
'Wildhood' explores queer Indigenous experience
An example of personal filmmaking at its most sublime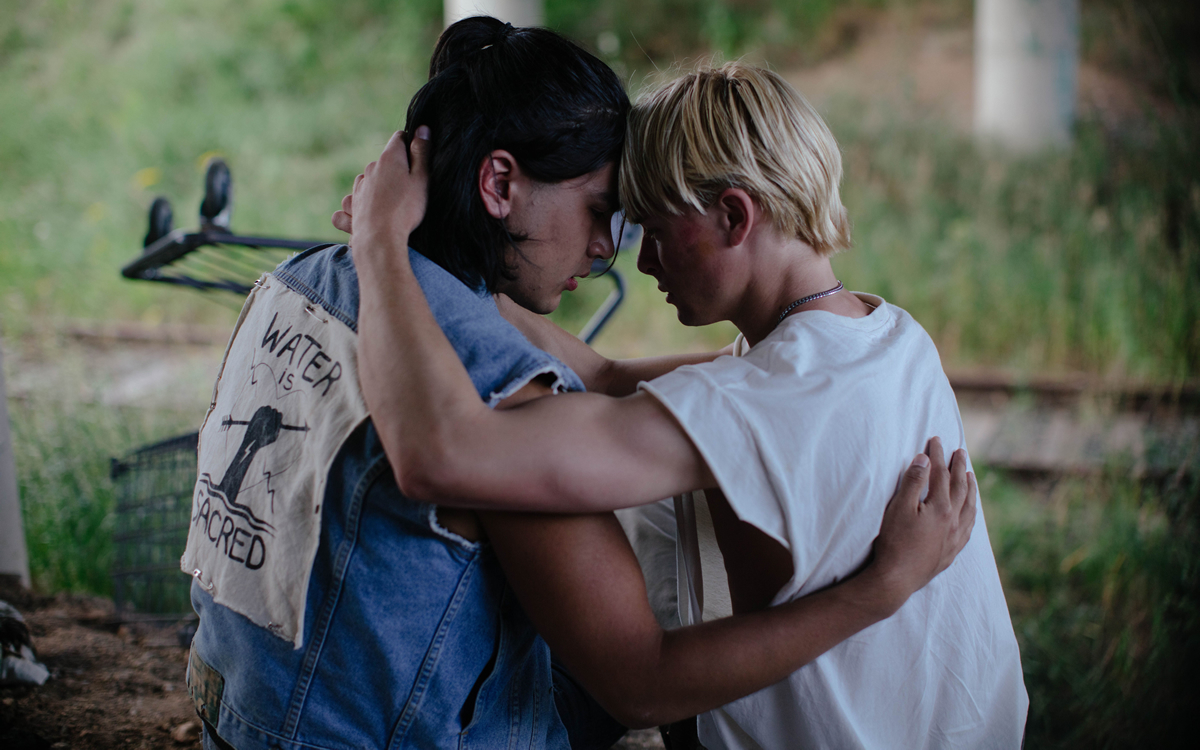 It's hardly news to say that the movies have a less-than-ideal track record when it comes to authentic representation – or, really, any representation at all – of Indigenous people. For most of its history, Hollywood's "dream machine" dutifully perpetuated the narrative that, with very few exceptions, "the only good Indian is a dead Indian," and even after the cultural tide began to turn, filmmakers who attempted to propagate a more compassionate viewpoint usually muted their efforts with stereotyped portrayals of Native Americans that presented them either as comic relief or tragic victims of oppression – when they weren't being idealized as magical fonts of ancient wisdom, that is – and did little to convey the reality that they were really just human beings like the rest of us.
It goes without saying that the LGBTQ community can relate. But though things have gotten somewhat better for us in recent years, we are still hard pressed to think of many examples of films in which Indigenous people have not been essentially marginalized – and when we try to think of movies with Indigenous people who are also queer, the best most of us can do is "Little Big Man," the 1970 Arthur Penn western in which Dustin Hoffman is raised by a Sioux Nation tribe and grows up with a Two Spirit character named Little Horse (played by Native actor Robert Little Star) as his friend. For the record, it's a sympathetic portrayal, if not quite fully drawn. It was also nearly 60 years ago, and we're still waiting for another mainstream movie to show us a more authentic vision of queer Native experience.
While Hollywood continues to drag its feet on correcting that gap, however, Canadian/L'nu Two Spirit/nonbinary filmmaker Bretten Hannam has been hard at work to bring their own perspective to the screen – and their debut feature film, "Wildhood," which launches on Hulu June 24, is as much a breath of trope-free air as one could wish.
Disregarding expectations about Indigenous identity right out of the gate, it centers on Link (Phillip Lewitski), a half-Mi'kmaq teenager who lives with his younger half-brother Travis (Avery Winters-Anthony) in a rural trailer park on the coast of Nova Scotia. Their home life is toxic, with an abusive father (Joel Thomas Hynes) more interested in training them for a life of crime than in taking care of their basic needs; when Link learns that his Mi'kmaw mother may still be alive – despite what he had been told since early childhood – he abruptly decides to steal away with Travis and make a run for it, hoping to locate her and find a better life in the process.
Ill-prepared for a cross-country journey, an early encounter brings them quickly under the wing of Pasmay (Joshua Odjick), a Two Spirit Mi'kaq pow wow dancer traveling from gig to gig. Though Link is hesitant to trust this interloper and the two are frequently at odds, he gradually warms to Pasmay, and an emotional bond begins to grow between them as the three young travelers make their way across the Canadian wilderness together.
It's not hard to gather where things go between Link and Pasmay, and together with the quest to reconnect Link to his estranged mother and the Native heritage she represents, it should be obvious enough that this is a coming-of-age tale whose protagonist yearns to embrace more than one neglected facet of his identity. Yet though it might be easy to classify "Wildhood" as a teen "coming-out" movie, it would also be misleadingly dismissive.
Like its central character, it's a movie with many questions to be asked and answered, and sexuality is only one of the many elements woven together in Hannam's briskly paced yet intricately layered screenplay. No one in the movie needs to "come out," exactly; it's easily gleaned that Link knows from the start that he is gay, or at least someplace on the queer spectrum, even if he doesn't know that getting comfortable with that fact might be tied up in the journey ahead of him. As for Pasmay, they're fully comfortable with their Two Spirit nature, yet the past trauma of family rejection is something they have yet to fully overcome. As these two walk together – accompanied by the one-eyed but clear-sighted Travis, who is working through family issues of his own – their growing closeness requires them to grapple with these lingering fears, providing a framework through which Hannam can subtly illuminate the differences between the world views held by white and Indigenous cultures.
With an Indigenous queer filmmaker behind the camera, the takeaway from that contrast inevitably emphasizes the opposition between two different cultural conceptions of queerness itself, and rightly so. As for their direction, Hannam's remarkably self-assured visual storytelling effortlessly complements the nuances of their screenplay to mesmerizing effect, making all these intellectual-sounding themes arise like thoughts in a meditation, to be noted as they pass and remembered later. No doubt it helped that "Wildhood" was expanded by Hannam from an award-winning 2019 short; in any case, the result is a film with an easy, natural flow that neither shies from emotion nor dwells in it, and culminates exactly where we hoped while taking us places we never expected to go.
As for the acting – a crucial element in making any film rise to its highest aspirations – Hannam's cast not only serves them well, but are so perfectly attuned to their movie's delicate spirit that they seem not to be performing at all. The nonbinary Odjick, charismatic without being showy, exudes a confident compassion that makes a perfect complement to Lewitski's awkward and angry teen rebel, and the easy chemistry between them helps to make the latter's lowering of defenses all the more believable. Winters-Anthony gives a stunningly genuine performance as Travis, helping to bring full weight to the all-important theme of chosen family; and Michael Greyeyes (the film's most recognizable face, thanks to TV roles in "True Detective" and "Fear the Walking Dead," among other titles) gives a memorable turn as a helpful stranger who facilitates Link's eventual reunion with his mother – in exchange for a favor, of course.
"Wildhood" comes to Hulu after becoming a hit on the Festival Circuit in 2021, where it was an official selection at both TIFF and AFI Fest and won awards at both the Canadian Screen Awards (for Odjick's performance) and the Palm Springs International Film Festival. That provenance is a testament to the importance of such festivals in amplifying the voices of marginalized artists and allowing them to tell their stories – but it's not the reason for putting the movie at the top of your must-stream list, nor is the fact that it's an embarrassingly rare example of Indigenous queer inclusion on the screen. Ultimately, the reason for watching "Wildhood" is that it is an example of personal filmmaking at its most sublime, existing at the intersection of personal experience, public enlightenment, and popular entertainment.
That's a big burden to bear, but "Wildhood" never feels weighed down. On the contrary, it leaves us with a sense of freedom and acceptance that is lighter than air.
Fascinating mystery novel features gay private eye in 1947 Philly
'Knock off the Hat' explores a world before LGBTQ rights advances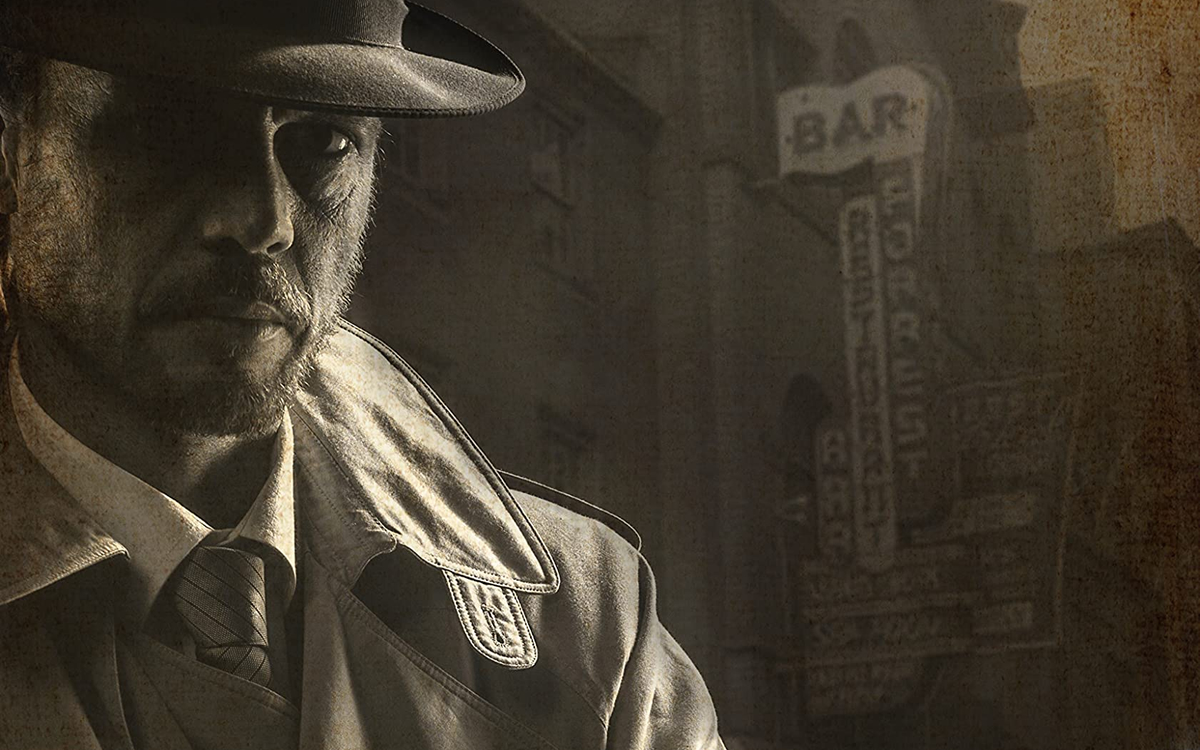 'Knock Off the Hat: A Clifford Waterman Gay Philly Mystery'
By Richard Stevenson
c.2022, Amble Press
$18.95/200 pages
The Horn & Hardart automat is a great place to meet friends and eat (on the cheap) delicious meatloaf and coconut cream pie.
People wonder when Connie Mack, the Philadelphia Athletics' manager, will retire and have a ballpark named after him.
If you're queer, you dance, drink and hook-up in gay bars.
Life is good. Even on summer nights when few places are air conditioned. Except that if you're queer, you can be arrested if you're in a gay bar that's raided by the police. If you're arrested, your name will likely appear in the Philadelphia Inquirer on a list of "deviants."
This is the world of Clifford Waterman, a gay private eye, the protagonist of "Knock Off the Hat," the fascinating new mystery by Richard Stevenson.
The novel is set in 1947 in Philadelphia. During World War II, Clifford, a former police detective, was in the Army. He was an Army MP in Cairo, where he jokes, "I was working with US Army unintelligence."
Clifford was dishonorably discharged from the Army for being gay. Though ironically, his job in the service was to round up "drunks," "dope fiends" and "perverts."
An officer found him one night, "enjoying the company of a nice man named Idriss, who normally cleaned the latrines," Clifford says. "On this particular occasion, this pleasant chappie was cleaning my latrine."
The era in which Clifford lives is repressive. The House Un-American Activities Committee is going after queer people and suspected Communists. If you're LGBTQ and arrested in a bar raid, you'll lose your job if your employer reads about it in the paper.
Yet Clifford respects himself. He proudly hangs his dishonorable discharge on his office wall.
In "Knock Off the Hat," Clifford is called upon to use his detective skills, street-smarts and connections in the queer community, to solve a terrifying, puzzling mystery.
Usually, queer people who are arrested in a gay bar raid for "disorderly conduct," can pay off Judge Harold Stetson. (Stetson is called "the Hat" because his surname is the name of a type of hat.) If they pay the judge $50 (a lot of money, but, with some belt-tightening, doable), they'll avoid "public humiliation along with a hefty fine or even jail time," Stevenson writes.
But now, the judge and his clerk have gone bonkers. They're requiring queer people to pay Judge Stetson $500. If they don't pay up, their professional and personal life will be ruined.
Scarcely anyone can afford this sum. A gay man, who's proud to be a salesperson in the shoe department of the glam department store Wanamakers, is comparatively lucky. After he's arrested in a bar raid, he sells his car to get the $500 to pay off the judge. Other queer people end up working at gas stations or even kill themselves because they don't have that kind of money.
"Knock Off the Hat" takes place at a time when queer lives were, largely, devalued. Yet it's far from grim.
The novel is filled with dark humor and engaging characters from an actress who pretends to be a deceased gay man's fiancee to a left-wing queer farmer. In one scene, after Lauren Bacall drops into a dinner party, it's revealed that her "dick" is "bigger than Bogie's."
Richard Stevenson is the pen name of the groundbreaking mystery writer Richard Lipez. "Knock Off the Hat," was published after Lipez, who was openly gay, died at 83 in March 2022. Lipez envisioned "Knock Off the Hat" as being the first in a series featuring Clifford Waterman.
Also, under the pseudonym Richard Stevenson, Lipez over four decades (beginning in 1981 with "Death Trick") wrote 17 mysteries featuring the queer detective Donald Strachey. "Chasing Rembrandt," the last of the Donald Strachey series, will be released by ReQueered Tales in fall 2022.
The Strachey mysteries, set in Albany, N.Y., in the late 1970s, 1980s and 1990s, are less dark than "Knock Off the Hat." Donald Strachey, his lover Timmy and many of the other queer characters dance, cruise, and indulge in camp humor. Yet without being preachy, the Strachey mysteries address AIDS and other serious issues.
"Knock Off the Hat" is as riveting as the best of Raymond Chandler. Though it's highly entertaining, reading it in this "Don't Say Gay" era, is sobering. The novel with its depiction of a time when queers had no rights is a chilling reminder that we can't afford to be complacent.
This isn't meant to be a downer. Libation in hand, treat yourself this summer. Check out "Knock Off the Hat."