Best of LGBTQ+ LA 2022
Our fifth annual special issue celebrates your favorites in nightlife, dining, activism, and more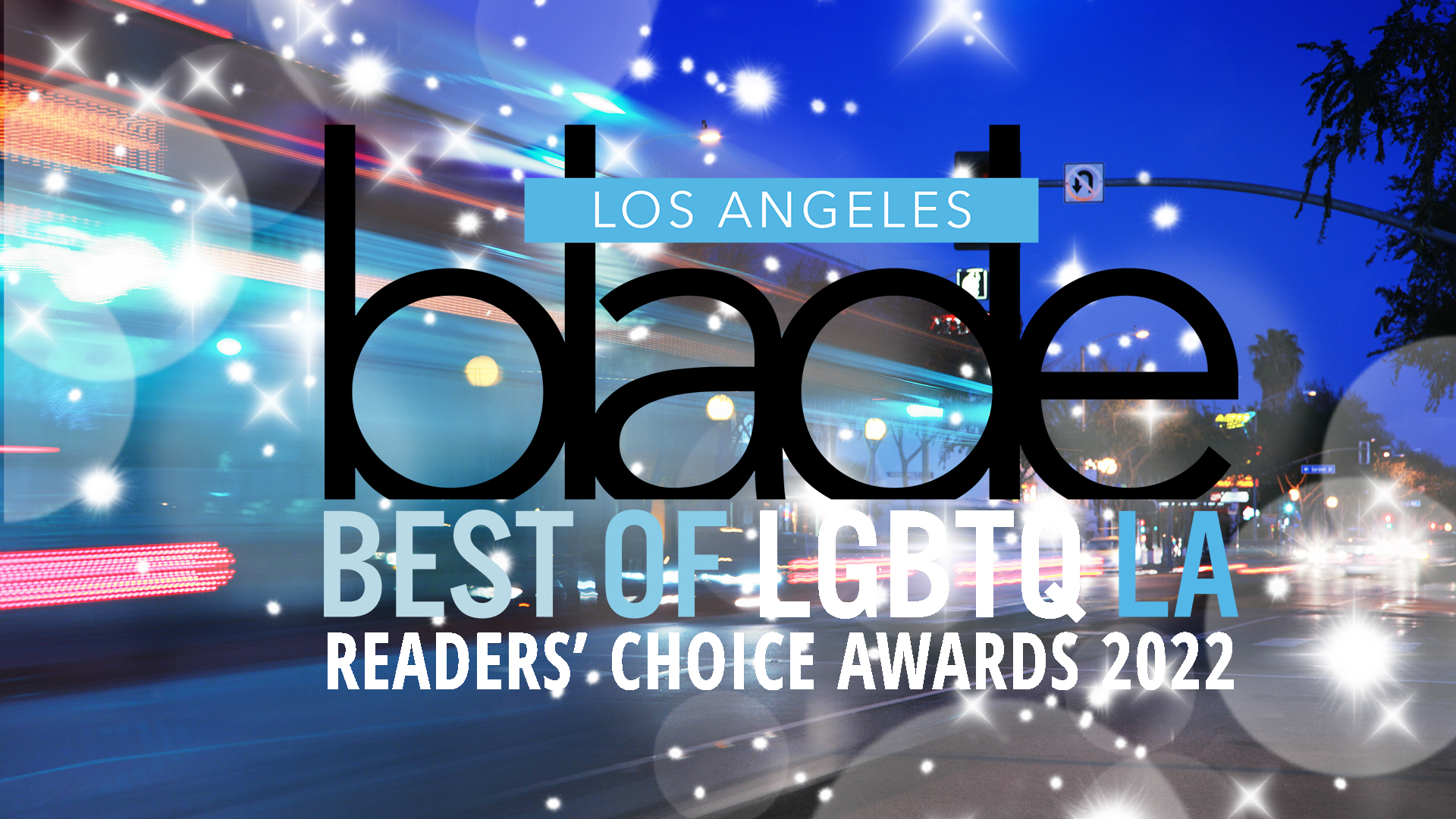 Welcome to the fifth annual special issue of the Best of LGBTQ LA.
The Los Angeles Blade is thrilled to celebrate the best of our community and all of the accomplishments that have been made throughout this past year. It was the year things were supposed to get back to "normal," but really didn't. During a year that started with an insurrection and ended with a new pandemic surge, here are some highlights of Los Angeles living, from drag to streaming services, that demonstrate the best of LA's LGBTQ community.
Los Angeles Blade readers nominated finalists; the top five vote getters in each category were then added to the final ballot. Thousands of Blade readers then voted and the winners are presented here. The Blade staff congratulates each of this year's winners and finalists.
Best Drag Queen: Rhea Litré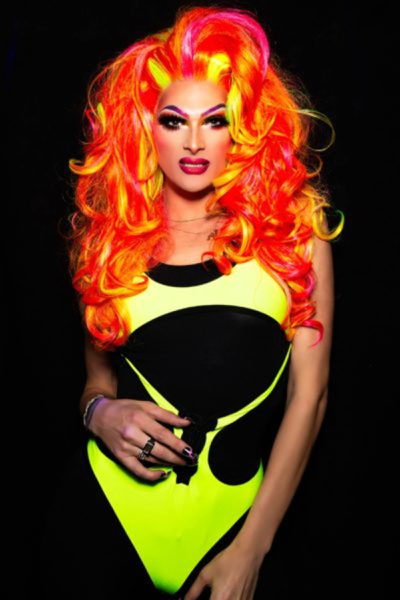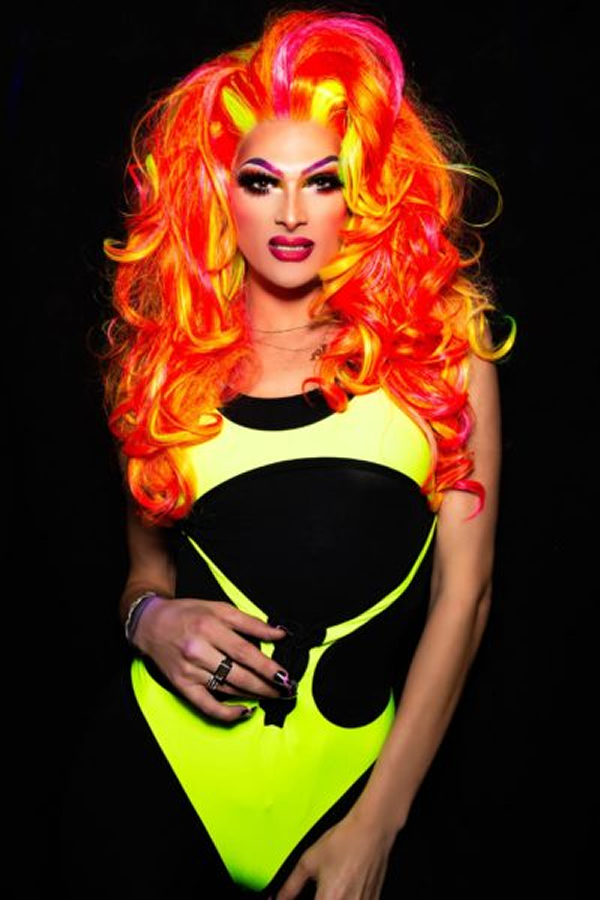 Rhea Litré describes herself as drag's "Baddest Bitch." It is not because she is "a bitch" but because she is bad at being one. LA Blade readers agree and have named her "Best Drag Queen" for a second year in a row. Last year, Litré decided to set up a live virtual drag show. According to Litré, "On March 16, 8 p.m. Pacific Time, we gave birth to the first digital drag show of its kind." Litre went on to say, "There has been drag online for a long time, but as far as a conceptualized, produced show, that had never been done before." You can find more information on Litré's Instagram – quarantinequeendragshow
Editor's choice: Jasmine Masters
---
Best LA-Based Drag Race Contestant (so far): Gottmik
Gottmik (Kade Gottlieb) was the first-ever transgender man to compete on RuPaul's Drag Race and was a finalist in the show's 13th season. Challenging the definition of modern drag and shaking up the "cis-tem" is intrinsic to Gottmik's image and power. Gottmik's work is a testament to the fluidity of the individual. Their career has taken them to the height of celebritydom as a makeup artist for some of Hollywood and New York's biggest marquis names. Vogue called their look and style a kind of "show-stopping" glam. Los Angeles is lucky to be home to this revolutionary whirling dervish of talent.
Editor's choice: Shangela
Best Drag King: Prinze Valentino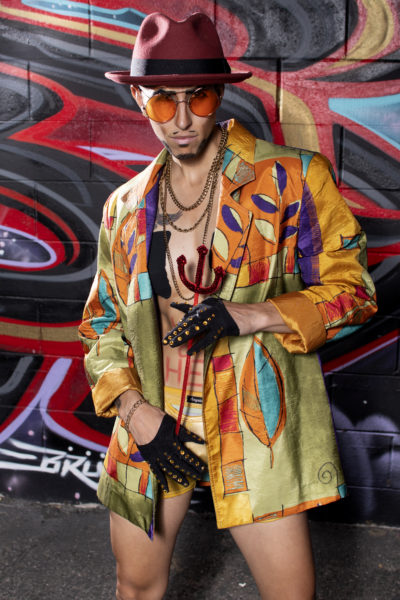 Prinze Valentino is a genderqueer performing artist who came to Los Angeles from Detroit. Each time Prinze steps foot on the stage he puts his passion into each movement with purpose and enthusiasm. He strives to be an empowering queer role model for the LGBTQ+ community. LA Blade readers think he hit that goal and voted him the best.
Editor's choice: Landon Cider
Best Drag Show: ELOTERIA at Redline
Located in the heart of Downtown Los Angeles, Redline is one of the newer gay bars to hit the scene, and LA Blade readers love ELOTERIA, the Redline Saturday night drag show.
Editor's choice: Makeout Mondayz at Rocco's
Best Happy Hour: Rocco's Tavern WeHo
Rocco's Happy Hour is set in a sexy cocktail lounge. Rocco's provides West Hollywood with a mix of weekly events featuring an open floor plan with lots of outdoor space. Friendliness is a brand trademark, and LA Blade readers seem to agree (especially those who like to start dinking early.)
Editor's choice: Beaches
Best Neighborhood Bar: Abbey and Chapel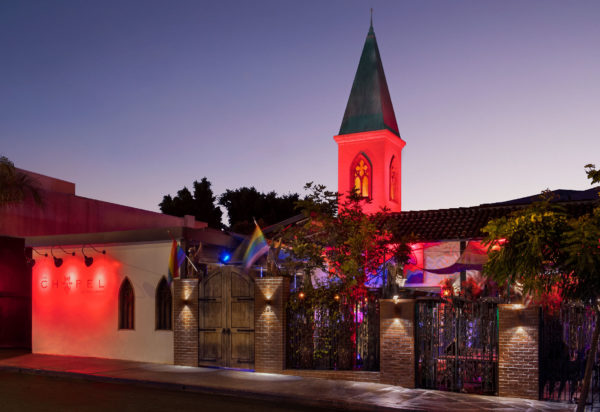 "The bartenders are amazing, very friendly and conversational!" The Chapel is the gay dance club in the heart of WeHo, the sister venue of The Abbey. LA Blade readers have declared it the best of Los Angeles' most popular gay nightclubs. Go and enjoy the amazing DJs. Owner David Cooley has been an enormous supporter of the community with numerous fundraisers, the founding of the Gay & Lesbian Elder Housing project and supporting numerous LGBTQ organizations.
Editor's choice: Hamburger Mary's
Best Outdoor Dining/Drinking: Rocco's
Launched in May 2019, Rocco's is known as a popular LGBTQ bar, winning the LA Blade Best Happy Hour for 2022. Two years ago, Rocco's won the Best Neighborhood Bar award and this year and last, Rocco's has won for Best Outdoor Dining. Rocco's is an inclusive space with LGBTQ décor that celebrates LGBTQ pride and history. The LA Blade's readers chose Rocco's as having the best outdoor dining due to its continued agility throughout the ongoing COVID-19 pandemic.
Editor's choice: La Boheme
Best Brunch: Santolina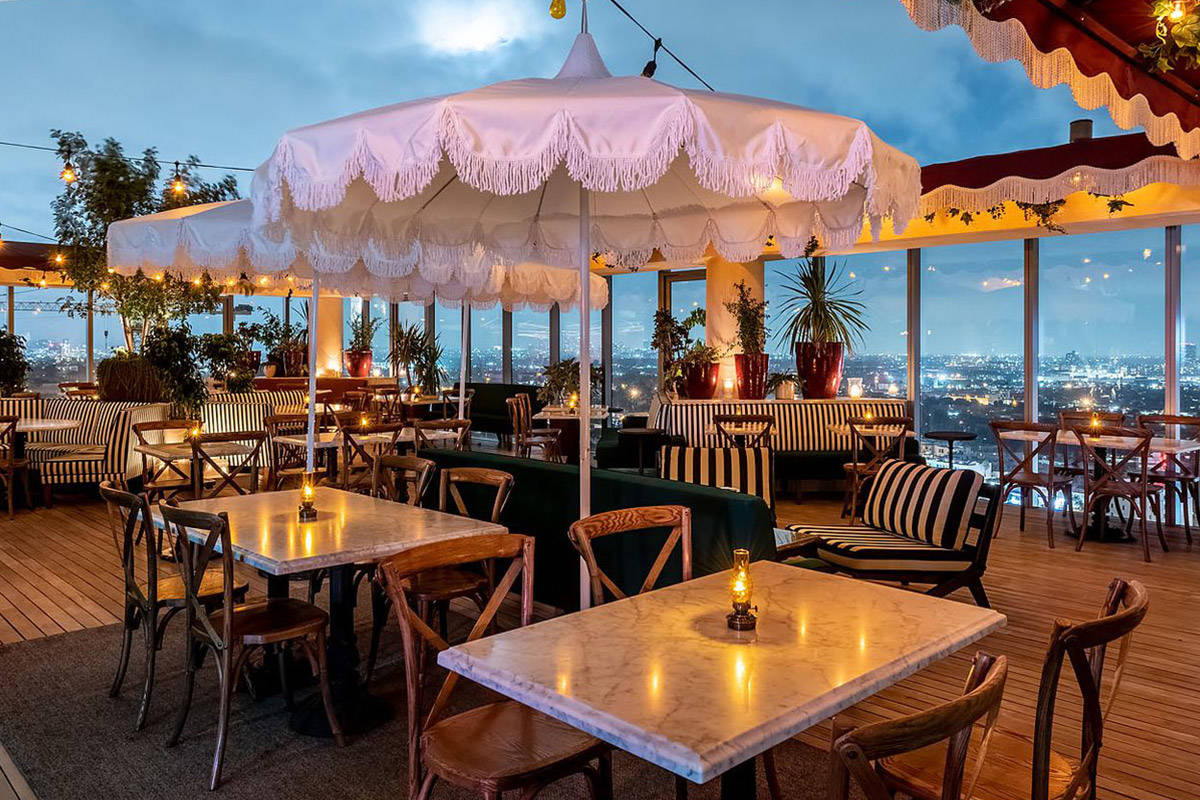 At Santolina, each dish on the menu tells a different story. The cuisine is a unique fusion of Tel Aviv meets California. Chefs Michael Teich and Burt Bakman infuse vibrant herbs into a health conscious offering that LA Blade readers definitely have eaten up and named as Best Brunch 2022.
Editor's choice: Hamburger Mary's
Best Bartender: Cesar Morales at Beaches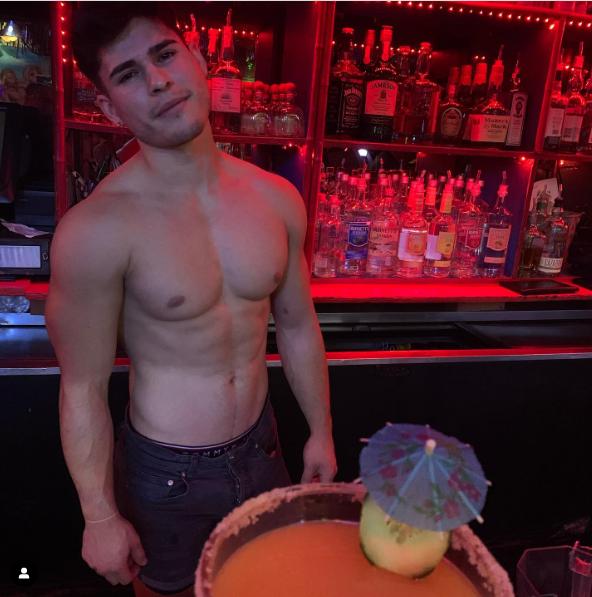 Beaches has become a gathering place for the social media creator and influencer community that has endorsed Cesar as a "super sweet and friendly" bartender who provides the very best in the hospitality Beaches has become known for. Cesar exemplifies The Beaches motto: 'Be wild and free and look good doing it.'
Located in the heart of West Hollywood, Beaches is a strong, conceptually driven and fashionable LGBTQ+ focused hybrid restaurant and lounge.
The two-story space offers two full bars and VIP seating areas where guests can take a breather, have a cocktail or enjoy our one-of-a-kind California Cuban Cuisine. Enthusiastic patrons won't be able to resist the pull of the energy on the main room equipped with a first-class lighting and sound system; the venue houses a DJ booth with the latest DJ equipment.
Editor's choice: Eric Lutz at Rocco's
Best DJ: Kimber Chronic
Kimber Chronic is an American DJ pop singer, songwriter, and music producer. She is known for working closely with the LGBTQIA+ community through her transgender activism. Named a "Hero of Diversity" by Stoli Vodka for her inspiring journey that began in the gritty heart of Detroit, Kimber is hands on in bringing her vision to life "of creating an arsenal of music that is married with visual themes of addiction, lust, and ferocity."
Editor's choice: DJ Morningstar
Best Restaurant: Bottega Louie
Bottega Louie adds this year's LA Blade Best Restaurant 2022 to their long list of awards. The restaurant, which seemed to tease us mid-construction for centuries, boasts sweet and savory gourmet dishes, and valet parking. "They make ordinary items not so ordinary," effuses one happy patron. LA Blade readers agree. It's very likely the best place in Los Angeles to see and be seen. Hit the patio after you faint over the desserts.
Editor's choice: Night+Market
Best Coffee Shop: Alfred Coffee Melrose Place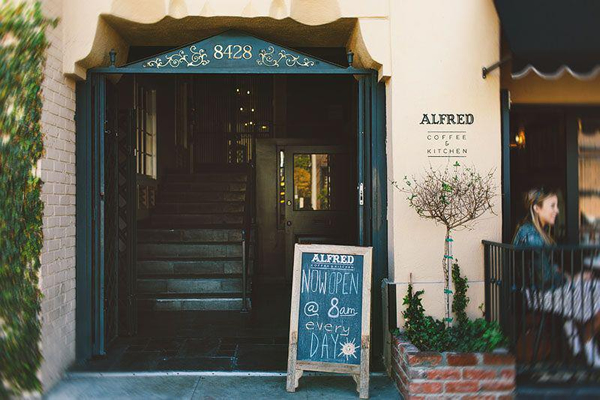 Stylish yet whimsical coffee shop serving coffee and juice, plus salads, sandwiches, and pastries.
Editor's choice: Starbucks
Best Radio or TV Station: KTLA

This year, KTLA partnered with the Los Angeles LGBT Center and aired the "Love in Action" telethon hosted by Cher Calvin and Jai Rodriguez. The telethon supported the LGBTQ community during the COVID-19 pandemic. The telethon has raised several million dollars and featured a host of LGBTQ celebrities and allies. LA Blade readers sent back the appreciation to KTLA by naming them the best station in LA.
Editor's choice: KCET PBS
Best Cannabis Business: Med Men
A recent review says, "Great experience there – my first time – and was greeted with a smile and good energy at the front door. Customer service was excellent – they asked what I liked, then swiftly showed me options and pricing and I was out the door in less than 4 minutes – literally. Plenty of easy parking too and five minutes from home – I think I found my new dispensary. Thanks MedMen." LA Blade readers obviously agree.
Editor's choice: Cannabis Café
Best LGBTQ-Owned Business: Out of the Closet Thrift Store
When you shop at Out of the Closet, 96 cents of every dollar goes back into HIV care and services. The chain is owned and operated by the AIDS Healthcare Foundation, a Los Angeles-based charity that provides medical, preventive, and educational resources for patients. "All of the proceeds go toward AIDS research. Love the cause and the workers were great," observes one patron. LA Blade readers see it similarly.
Editor's choice: The Abbey
Best LGBTQ Social Group: Impulse Group LA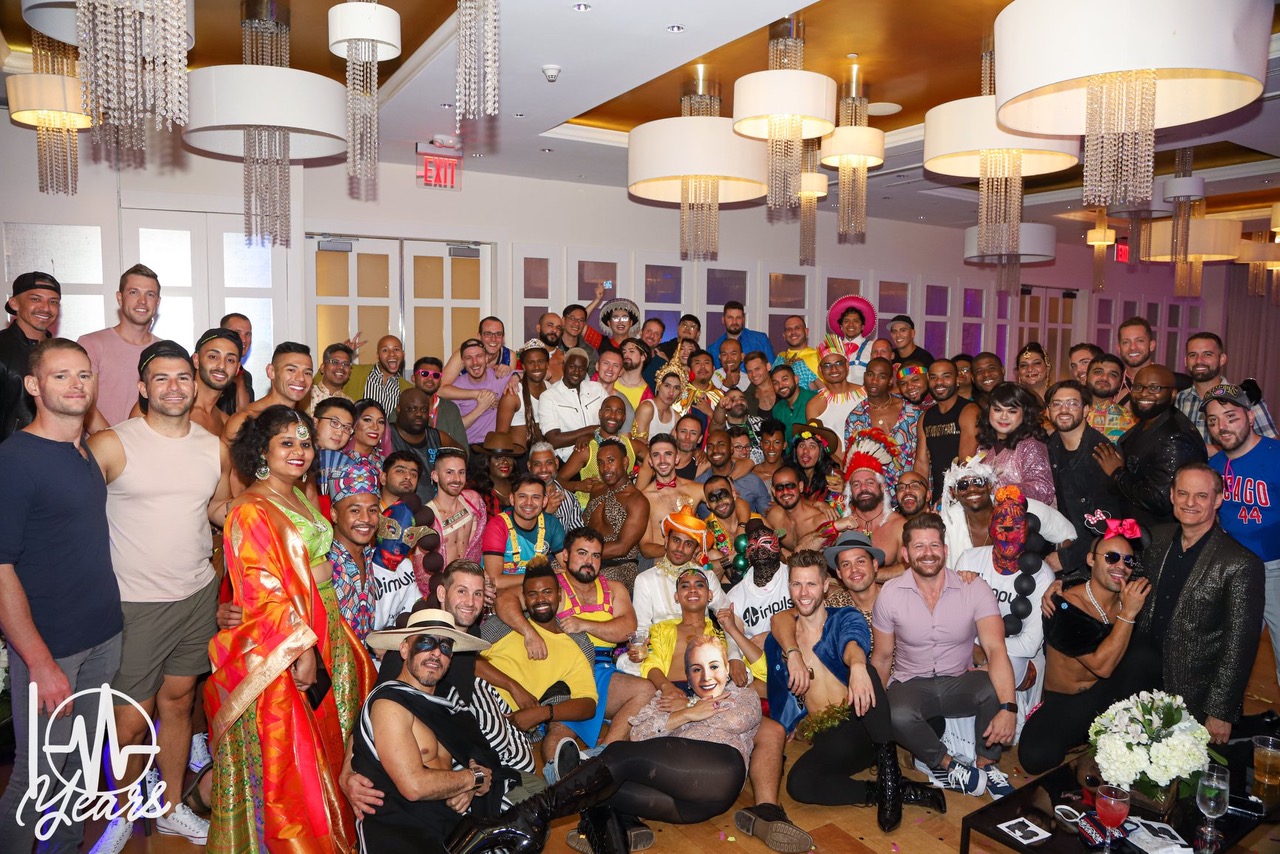 Winning this category for the second year in a row, Impulse Group LA was founded in 2009 by Jose Ramos. It is a nonprofit organization dedicated to building a stronger and healthier community for gay men. Hosting more than 400 events annually in 25 cities across the globe, Impulse seeks to create a brave space to engage, support, and connect our community.
Editor's choice: AIDS LifeCycle
Best House of Worship: Kol Ami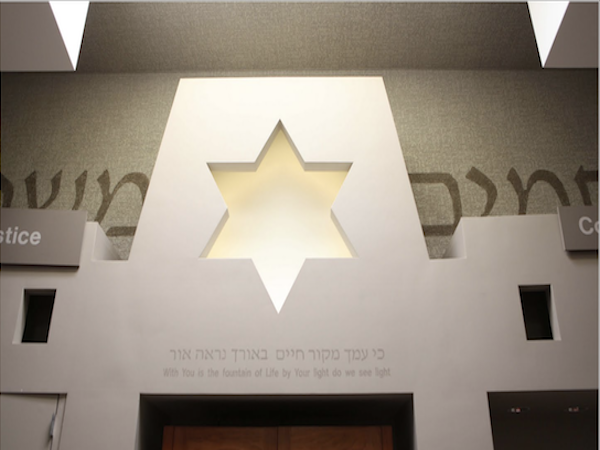 In 2019 and 2021, Congregation Kol Ami won the award for Best House of Worship. In 2020 it won Editor's Choice, and now wins the award again for the Best House of Worship this year. Kol Ami is an important leader in the Jewish, LGBTQ, and West Hollywood communities since its founding in 1992. Rabbi Denise L. Egers broke barriers to create a more inclusive Reform movement that has resulted in more LGBTQ inclusion at synagogues worldwide. (1200 N La Brea Ave, West Hollywood)
Editor's choice: Metropolitan Community Church, InVision Church (tie)
Most Committed Activist: Jose Ramos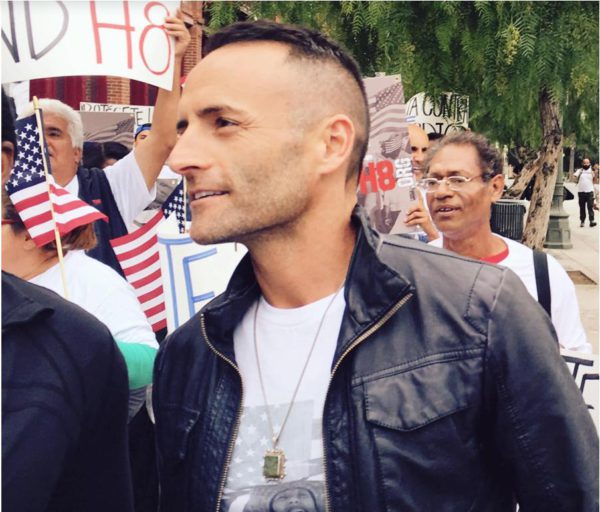 Jose has been described as "a fierce LGBTQ/HIV activist, leader, founder and president of Impulse Group, AFH Director of Western Sales, triathlete and former General Manager at Target North Hollywood." An activist since he was 14 years old, Jose launched Impulse from his kitchen table in 2009. Of the name for the group, Jose explained to WEHO Times, "The name came because we felt that there was this very short time when we are about to have sex, that we may have the impulse to use protection or not; to ask questions about sexual health or not. It's a split second when you make a decision about your health. Knowing that there is that urge, that impulse to act on your desires, we thought that the name "Impulse" fit really well with how we could help with moment of instinct–that split second. We wanted to empower gay men to make the best decision." LA Blade readers salute his commitment to our community.
Editor's choice: Queen Victoria Ortega
Favorite Public Official: Robert Garcia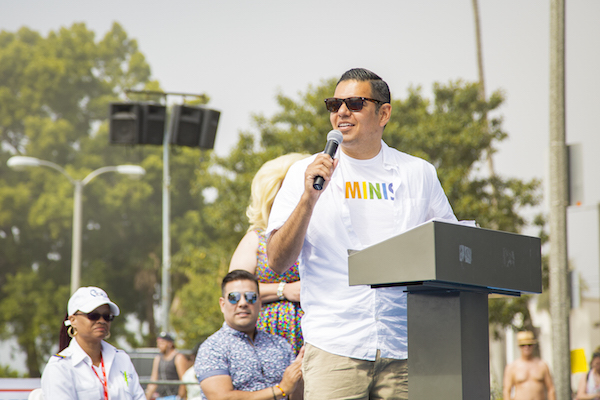 Garcia celebrated his 44th birthday on Dec. 2 and is a gay Latino originally from Peru. First elected to the city council in April 2009 to much fanfare as the Council's youngest, first Latino male, and first gay person of color. He became Long Beach's first gay mayor in 2014 with 52.1% of the vote
Garcia has deep ties to the Democratic Party's leadership. In the 2020 campaign he was a prominent surrogate for Kamala Harris's presidential campaign, later becoming a strong supporter of President Joe Biden. During the course of the ongoing coronavirus pandemic the mayor has acted in concert with California Gov. Gavin Newsom's measures including masking mandates and the push to get Californians vaccinated.
The pandemic tragically impacted Garcia directly when in summer of 2020, he lost his mother, Gaby O'Donnell, and stepfather, Greg O'Donnell, to COVID. His mother was a medical assistant who immigrated from Peru when the mayor was five years old.
Editor's choice: Lindsey Horvath
Most LGBTQ-Friendly City: West Hollywood

For the third year in a row, West Hollywood has won the award for the Most LGBTQ-Friendly City. As noted previously, West Hollywood has its "boutique hotels, celebrity-owned restaurants, unparalleled nightlife and shopping, and world-renowned events." The inclusive city, one of America's best run cities according to some, has multiple LGBTQ bars, restaurants, and nightlife and it's no surprise that the LA Blade readers continue to choose West Hollywood as the Most LGBT-Friendly City.
Editor's choice: Palm Springs
Best Local Pro Sports Team: The Dodgers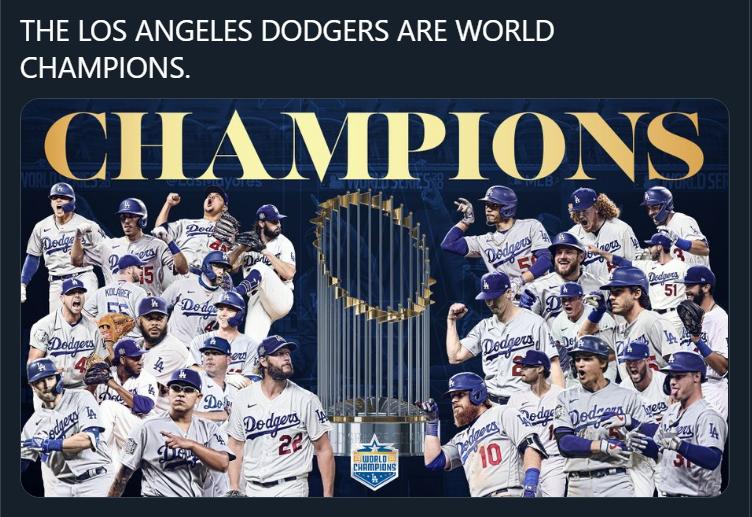 The Los Angeles Dodgers franchise wins for a second year in a row. With six World Series championships and 23 National League pennants since its beginnings in Brooklyn in 1890, The Dodgers are committed to a tradition of pride and excellence. The Dodgers are dedicated to supporting a culture of winning baseball, providing a first-class, fan-friendly experience at Dodger Stadium, and building a strong partnership with the community. With the highest cumulative fan attendance in Major League Baseball history and a record of breaking barriers, the Dodgers are one of the most cherished sports franchises in the world.
Editor's choice: The Lakers
Best Real Estate Firm: Oppenheim Group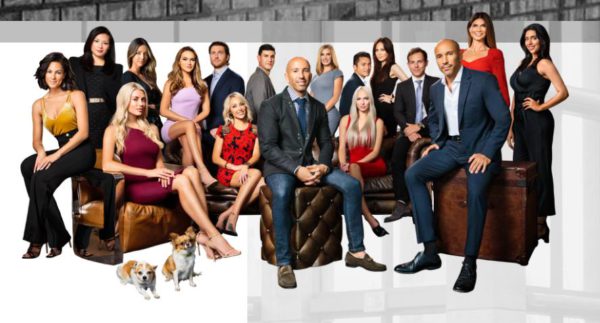 Made famous by the reality show, Selling Sunset, the award-winning Oppenheim Group is a professional real estate brokerage serving buyers and sellers of luxury property in Los Angeles and Orange County. The brokerage is comprised of a close group of talented Realtors, led by the firm's president and founder, Jason Oppenheim. A recent client exclaimed, "I would not have known about Oppenheim Group if it was not for the show. Oppenheim Group is all about professional upmarket real estate, which you effectively deliver. You showed us such lovely and beautiful homes. I liked the fact that the agents research the history of the properties, have knowledge on the area of the property/rooms and work hard to sell a property. Now looking forward to the next season where we can see more beautiful homes. Well done Brett, Jason and team!"
Editor's choice: Compass
Best Ally: Debbie Allen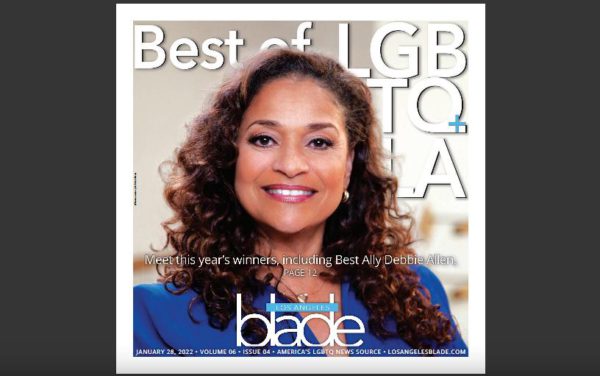 Debbie Allen received one of the 2021 Kennedy Center Honors and is receiving the 2021 Governor's Award at the Emmys. She can now add LA Blade's Best Ally 2022 to her award shelf. Allen was the producer of a landmark "A Different World" episode addressing AIDS and the Black community, and told AFROPUNK, "I'm happy to be here for World AIDS Day and to be working with AIDS Healthcare Foundation, it's really just to highlight this war, this global war that we're still in."
Editor's choice: Congressman Adam Schiff
Best Salon Spa: Shorty's Barbershop
It is no contest. Shorty's Barber Shop has won the Best Salon/Spa Award for the fourth year in a row. With amazing products and great haircuts, Shorty's is a local favorite. In terms of its high quality products, all of them are ethically created and never tested on animals.
LA Blade readers continue to sing Shorty's praises, "When you walk out with some merch (the styling putty and soy paste are customer favorites), you can feel good about that, too. Besides the perfect cut, Shorty's also puts a premium on giving back, by working with the likes of Concrete Hero, AIDS Project Los Angeles, and the Los Angeles LGBT Center."
Editor's choice: Ole Henriksen Face/Body Spa:
Best Car Dealership: Honda of Hollywood
Honda of Hollywood exudes excitement to help its Los Angeles clients. "We take the time to explore the features that are important to you and our knowledgeable staff is here to answer all of your questions. But what would buying a new car be without a test drive first? Visit Honda Of Hollywood where we'll get you out on the road to find a Honda vehicle perfectly suited to your needs," they state. "Super easy, great service," confirms one happy reviewer. LA Blade readers have test driven them into being the Best Car Dealership of 2022.
Editor's choice: Mercedes Beverly Hills
Best Doctor/Medical Provider: AIDS Healthcare Foundation Clinics
An Editor's Choice winner two years ago for Most LGBT-Friendly Workplace, AIDS Healthcare Foundation Clinics has won Best Doctor/Medical Provider for the second year in a row. They represent the consistently excellent work of doctors, physician's assistants, nurse practitioners, med techs, benefits counselors, and support staff at 14 AHF Healthcare Centers and satellite clinics throughout Southern California. In its quest to rid the world of AIDS, this nonprofit organization provides cutting-edge medicine and advocacy in 43 countries. Locally, says AHF Senior Director of Communications Ged Kenslea, "Our 'circle of care' concept starts with free and accessible HIV testing. When called for, AHF then provides swift linkage to care and follow-up treatment. We try as best we can to keep the focus on the patient by serving as their partner in care, in order to make it easier for them to adhere to their medication and care regimens to help them achieve their best selves, health and wellness-wise."
Editor's Choice: Los Angeles LGBT Center
Best Fitness or Workout Spot: LA Fitness
One happy reviewer reports, "So happy to be back. Great gym. Can't wait to use a locker again but I'm grateful they are being careful of covid. Clean, well-organized, and courteous staff for a much better price than the social club gym." LA Blade voters agree.
Editor's choice: Equinox
Best Home Furnishings: Living Spaces
Since December 2016, Living Spaces has brought a pressure-free furniture shopping experience to Los Angeles. Its two-story showroom boasts a variety of styles for every room in the house. Living spaces also carries hundreds of customizable styles in a special-order program. Living Spaces is so committed to offering their clients superior products at the best price, they will match a competitor's price and take off an extra 10%. For that, and many other reasons, LA readers consider them the year's best.
Editor's choice: Restoration Hardware
Most LGBT-Friendly Workplace: City of West Hollywood
The City of West Hollywood regularly makes history. It was the first city in the nation to have a majority-LGBTQ governing body with its inaugural City Council when the city was incorporated in 1984. Today, the City Council is majority-LGBTQ and majority female. Starting in the darkest days of the AIDS crisis, West Hollywood became a beacon of hope in proving social services and support to LGBTQ community members and it has led the way in advocating for full LGBTQ equality. LGBTQ history-making extends to the city's deep commitment to building an affirming work environment for LGBTQ employees. It's no wonder the City of West Hollywood receives high marks from the community as the most friendly workplace for LGBTQ people.
Editor's choice: Most LGBT-Friendly Workplace: Los Angeles LGBT Center
Best Non-Profit: Ariadne Getty Foundation
Founded in 2004, The Ariadne Getty Foundation works with partners worldwide to improve the lives of individuals and communities through financial investments and social activism. AGF is proud of its achievements and continues to ensure positive social and political change to further improve lives worldwide. Its namesake, Ariadne Getty, was voted 2020's Best Ally by readers and presented the 2021 Hero of the Year Award by Los Angeles Blade publisher, Troy Masters.
In addition to her key support of LGBTQ journalism, major donations to GLAAD and others, this year saw the opening of The Ariadne Getty Foundation Senior Housing, a cutting-edge 70,000-square-foot building in Hollywood with 98 affordable housing units for seniors ages 62 and above, LA Blade readers certainly noticed.
In the last decade Ariadne has become an increasingly visible LGBTQ philanthropist, encouraging other people of means to back Queer causes. As the mother of two, Nats and August, she has embraced gender fluidity and also championed trans rights. Getty has also been the recipient of the Los Angeles LGBT Center's Vanguard award (2018) as well as receiving award-winning magazine, Variety's Philanthropist of the Year award in 2019.
Editor's choice: Project Angel Food, Equality California (tie)
Best Pet Business or Vet: Laurel Pet Hospital
Located in the heart of West Hollywood, Laurel Pet Hospital has "general practice veterinarians and specialists in internal medicine, surgery, and dentistry, we provide high-quality medical care at a reasonable price. Our facility includes a well-stocked pharmacy, in-hospital surgery suite, digital X-ray equipment, dental radiography, endoscopy, ultrasound, CO2 laser capabilities, and a closely supervised hospitalization area." Compassionate advice and optimal care are key values.
Editor's choice: Wag
Best Grocery/Supermarket: Trader Joe's
Trader Joe's returns to the top of the heap having been named LA Blade's Best Grocery for 2019 and 2018. In June 2021, Trader Joe's gave all its stores nicely cut and potted rainbow roses in celebration of Pride month. Heidi Leindecker, an assistant manager for Trader Joe's told mycustomer.com, "Trader Joe's is a role model for hiring diversity and practicing inclusion. The company cultivates a positive image when it comes to inclusion and its brand amongst employees and consumers. Trader Joe's puts the employee first and makes sure that everyone is treated with integrity and respect. Employees are treated equally in the same manner as customers are treated equally. As employees are treated well, the feeling naturally overflows to the customers' positive shopping experience." LA Blade readers feel the love.
Editor's choice: Pavillions
Best Museum or Art Gallery: Getty Center
Editor's choice: Los Angeles County Museum of Art (LACMA)
Best A&E Venue: Hollywood Bowl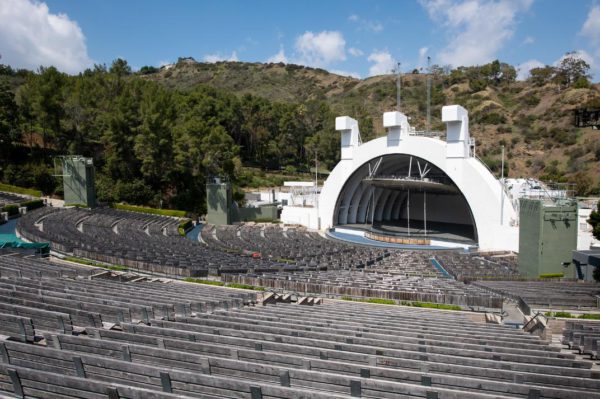 Last year the Hollywood Bowl won for Best Virtual A&E Events. This year it is the Best A&E Venue, which demonstrates that live or virtual, in the eyes of LA Blade readers, it is the best. Since its opening in 1922, the Hollywood Bowl has been the premier destination for live music, hosting everyone from Billie Holiday to The Beatles to Yo-Yo Ma under the iconic silhouette of its concentric-arched band shell.
Editor's choice: Greek Theater
Best Outside LA Getaway: Palm Springs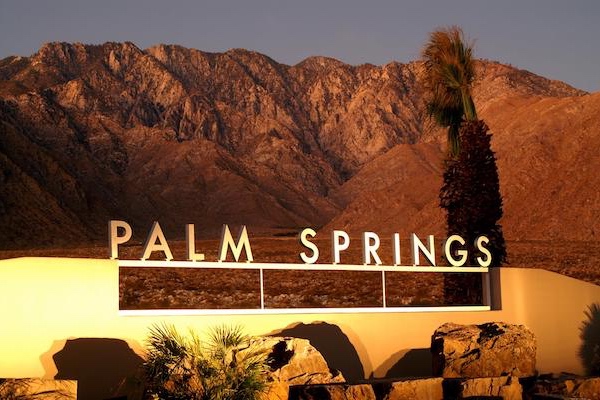 Palm Springs is so interested in attracting the LGBTQ community that its Visiting Greater Palm Springs website calls out the community specifically. "Ready to take a hiatus from virtual events and Zoom meetings? We don't blame you. The desert has long been a soothing oasis for the LGBTQ community with its poolside siestas, innovative cuisine, trendy shops and outdoor activities, but now, more than ever, those things have become more than luxuries. They are necessities for self-care and rejuvenation. Consider the following list of hot spots and activities and make a splash—literally—with your best LGBTQ getaway yet," states author Greg Archer. LA Blade readers apparently are ready to pack their bags and happily head to the desert.
Editor's choice: Las Vegas
Best Hotel: Le Parc
The Le Parc Suite Hotel is a groundbreaking boutique hotel in West Hollywood featuring sophisticated suites and a sky deck overlooking Los Angeles.
Le Parc Suite Hotel's extraordinary renovation embraces the local arts community and memorializes the city of West Hollywood's diversity. Already a well-known retreat for rising stars and trendsetting celebrities, Le Parc combines the city's design-forward aesthetic with residential-style suites. Its new LOVE mural, designed by large-format fine artist Scott Hile, of Free Spirit Fine Art, embodies the spirit of Le Parc Suites.
Editor's choice: Sofitel Beverly Hills
Best LGBTQ Event: OutFest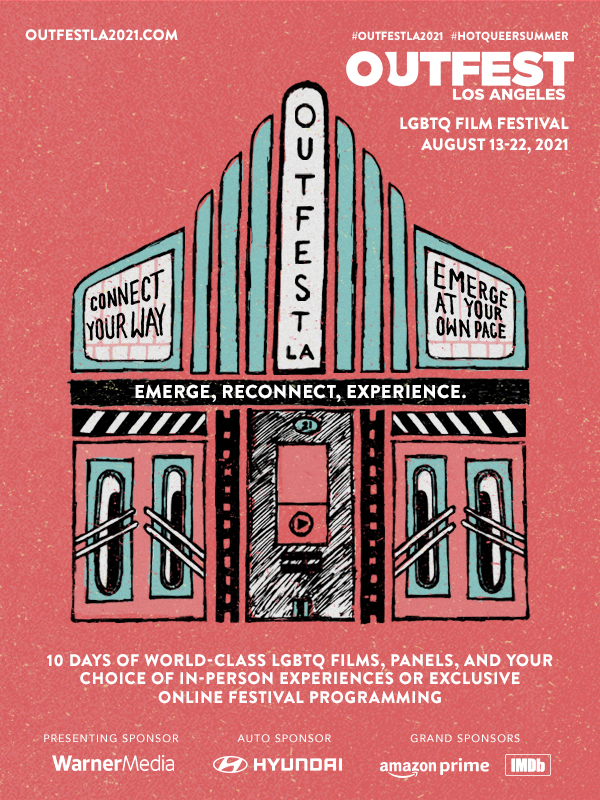 Each year since 1979, OutFest has been a staple film festival in Los Angeles, held during LA's Pride season and growing in importance to become the world's largest such festival.
Today, it is one of Los Angeles' most anticipated such events, even hosting events across the country. It has garnered the attention of the Academy of Motion Pictures and Sciences and even helped open the new Academy Awards Museum, hosting the billion dollar facility's first live and in person event, Outfest Legacy Awards Gala in November. Outfest also hosts year-round programming that gives artists, filmmakers and entertainment professionals the opportunity to discover their voice, provide the pathways to the visibility of their work by all members of the public, and assure that their legacy will live on for generations to come.
Outfest strives to increase LGBTQIA+ visibility, strengthen understanding and create meaningful change by building empathy for our cause among the general public and the LGBTQ community by honoring excellence in telling the stories of our community.
Editor's choice: DTLA ProudOutFest
Best Streaming Program Performance: Ben Aldridge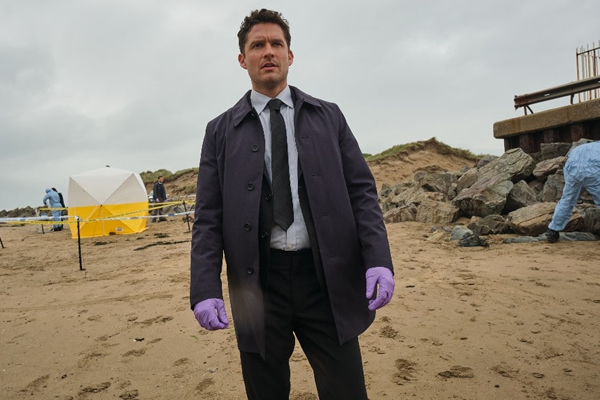 Out British actor Ben Aldridge had two prominent roles streamed by LA Blade readers this year. He is well regarded for his role in "Pennyworth" as Bruce Wayne's father, Thomas, the action-packed prequel story that was picked up by HBO Max this year. It was likely Aldridge's other critically acclaimed role seen on Brit Box that thrilled Blade audiences. In "The Long Call," he plays a gay man returning to an evangelical community that had rejected him years earlier. He is now a detective being asked to solve the mystery of a body found on the beach. Aldridge has had a great year, also being nominated for a GLAAD Award.
Editor's choice: Ewan McGregor- Halston (Netflix)
Best Streaming Service: Amazon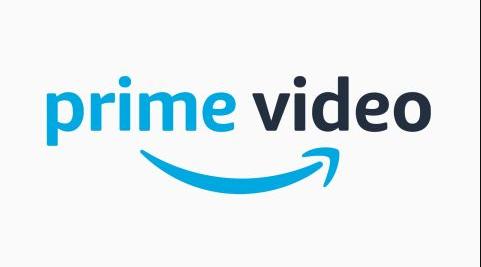 Amazon Prime has so many LGBTQ-themed movies that it has constructed a top 20 list. The movie "Rocket Man" from 2019 tops the list. The list includes 2019's "Halston," 2020's "Shubh Mangal Zyada Saavdhan," and "Lez Bomb" and "Believer," from 2018.
Best Indie Streaming Service: Brit Box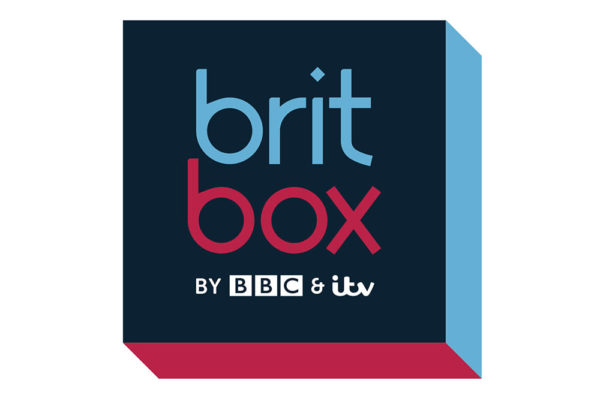 Turn on your TV and head to the UK! No travel, no stress – just the best and biggest collection of British television in the U.S. and Canada on the digital video subscription service, BritBox. The streamer was created by two British content powerhouses—BBC Studios and ITV, the UK's biggest broadcaster. BritBox features exclusive premieres, celebrated lifestyle and current series and iconic favorites, along with daytime dramas — most available within 24 hours after their UK premiere. BritBox also offers excellent curation, live programming and a user-friendly experience.
Editor's Choice: Revry
********************
My Unorthodox Life's Ra'ed Saade dishes up Reality TV spunk
Is America's Reality TV genre ready for frank discussions on open relationships?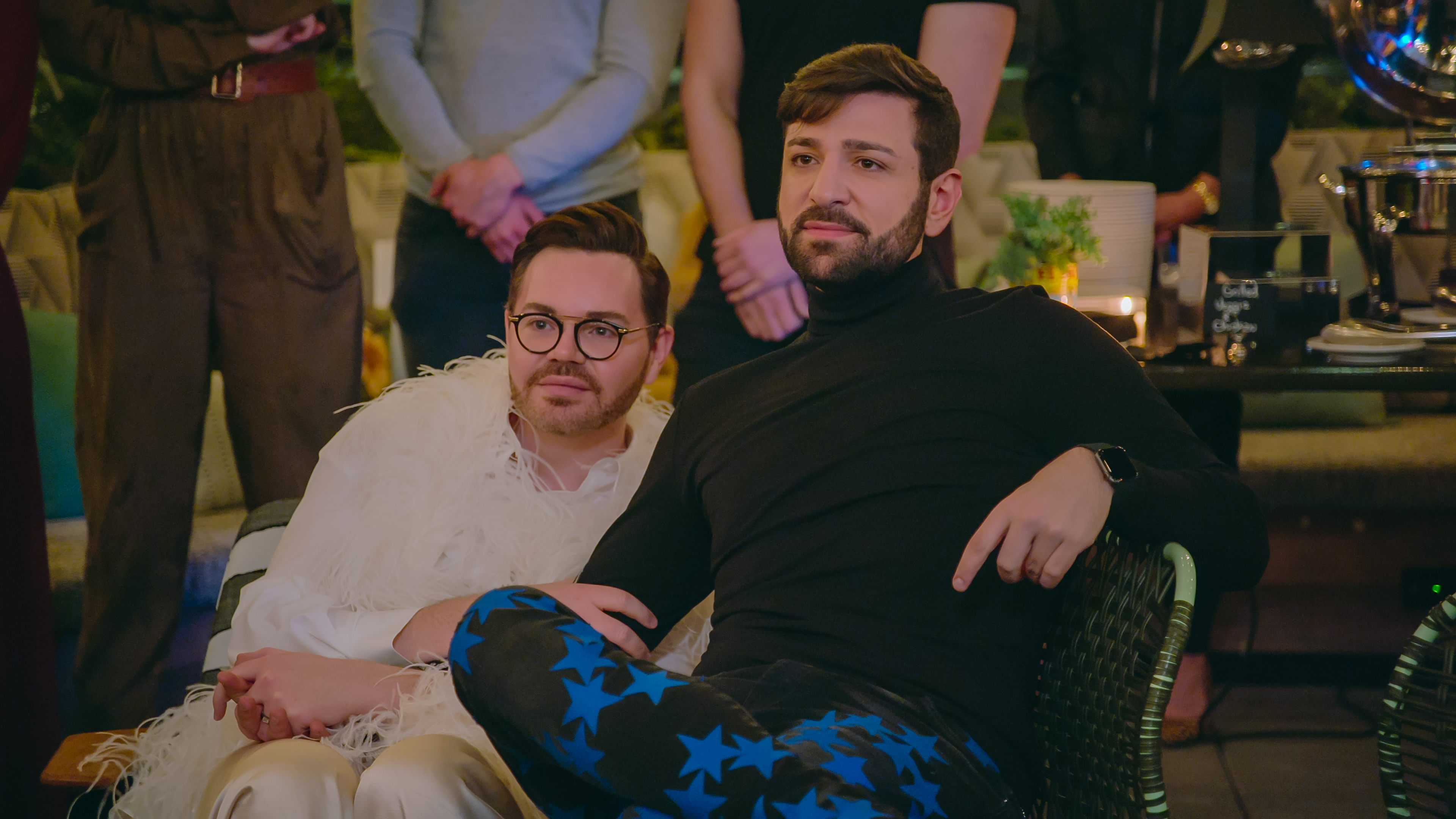 HOLLYWOOD – If you are like many who have reacted harshly to Real Friends of WeHo, you may feel a bit hopeless regarding reality television and its representation of gay men.
For all its misses, the reality TV genre still explodes across broadcast and streaming services. There are endless contests, there are weird matchmaking gimmicks and through it all, you can still find some gay fingerprints. And of course, there is Drag Race.
One of my personal guilty pleasures has been various "Real Housewives" franchises. Each franchise seems to study the behaviors of women who possess big egos, lots of money and are plied with a sloshing amount of alcohol. Sitting back in an armchair, shoveling popcorn and watching, is gay man, and executive producer, the boss and god of the Real Housewives world, Andy Cohen… (and oh yeah, me.) There is a perverse pleasure observing a hetero world where the Higher Power is gay and watching them all descend into madness.
It is all theatrical and somewhat staged, of course. We are the fourth wall of their world, and situations are played out and exaggerated for our benefit, and from the accounts of the people we are observing, only represent a fraction of their real lives.
Against this backdrop, Netflix's My Unorthodox Life plays on this voyeuristic concept but is refreshingly unique and insightful. While it certainly has Real Housewives trappings, it centers around the uber-wealthy and has even had Jill Zahn, an OG New York Real Housewife, drop in to give advice, the core is less about superficial squabbles and more about cultural oppression and the quest for personal empowerment.
The show centers around Julia Haart. Her life is literally "unorthodox" as her story arc describes her escape from the orthodox lifestyle of the ultra-conservative Haredi Jewish Community in Monsey, New York. In season one, three of her four children follow her and she mentors them into living life in the secular world as they each make personal strides to find their own unique identities. Julia herself becomes a fashion and design mogul, married to an incredibly wealthy husband Silvio Scaglia Haart, and best friend to her gay business partner, Robert Brotherton. Robert and Julia could not be more "Will and Grace" if they tried. Julia ends season one trying to matchmake Robert and find him true love. Apparently, she did not need to bother, as he had already been working on something off camera on his own.
As the sun rises on season two, we see seismic shifts have been made in the relationship statuses of the cast. Julia is now going into a divorce war with Silvio, and her oldest daughter has left her husband and their marriage which had been originally rooted in Haredi orthodox standards. Robert on the other hand, is no longer single, but has a boyfriend, with whom he has had a seven-year relationship.
Enter Ra'ed Saade, the boyfriend. Handsome and positive with a killer smile, he is somehow reminiscent of a male, Lebanese, gay Mary Richards as Lou Grant defined her in the classic sitcom.
Lou: You know what? You've got spunk…
Mary: Yeah, well (slight giggle)
Lou: I HATE spunk!
Ra'ed has spunk. In every sense of the word—double entendre intended. Will America "hate" his brand of spunk?
Mary, in her day, was one of the only single working women representations on network TV. Ra'ed is the first gay Arab man on Netflix reality TV. He is sex positive and allows himself to be a walking commercial for open relationships. On the show, he mixes a deep sense of romance and being the ultimate boyfriend, a superior friend and confidant, with being frequently horny, or as he himself describes it, "a slut."
Ok, so maybe Mary Richards never called herself a slut.
While Ra'ed is from Lebanon, he seems to have lived elsewhere most of his life. This is not unusual, he tells me, "The majority of the population of Lebanon live outside. We have more Lebanese people in Brazil than there are in Lebanon." Ra'ed was born in Dubai, moved to the Philippines, lived in Holland, and then spent his high school years in Saudi Arabia. He credits those high school years as being the ones that shaped him. "Saudi Arabia is a very conservative, Muslim country. There is when I discovered that I was a homosexual gay man. Surviving three years in Saudi Arabia as a homosexual man and keeping it to myself, acting and putting on… doing all the things you do when you're acting to cover up. That shaped a lot of things for me in my life. All the trauma of that period made me into this funny guy that knows, if I survived that, I could survive anything… I was considered an abomination and could have gotten up to the death penalty, especially in Saudi Arabia, and especially during the time that I was there. It was very frightening and scary. I didn't tell a soul other than the people I was sleeping with, of course they knew."
When he came to America and Syracuse University, everything changed. He met Robert. "It was like, opening a cave and letting the puppy come out. I smelled freedom. I felt I saw the rainbow colors in the sky every day. I just obviously fell in love. And here I am. I feel like I've arrived."
It was with that survival instinct that gave him the courage to go for the Middle East edition of The Voice, and to audition for America's Got Talent. When he hit the AGT stage, the audience loved his personality. His act? Not so much. He got booed off.
Spunk.
In the second season of My Unorthodox Life, Ra'ed and Robert starred in the first episode describing how they were living together. While the show misleadingly implied that their relationship was new, it was not only not new, but tried and true. "Rob and I have been soul mates for 16 years. We know each other through thick and thin, through rich and poor, famous and non-famous and good and bad. All of it. We know each other inside and out," Ra'ed told me on a recent Rated LGBT Radio discussion.
Haart's eldest daughter Batsheva was harsh when Ra'ed revealed that he believed in open relationships. She advocated for the couple to break up immediately. She made her comments right to Ra'ed's face on camera.
He has no regrets. "I'm such an open book and it's sometimes bad for me… I didn't have any hesitation because I stopped caring what people think and I am shameless, as you've seen on many shows. I just know the truth that is the truth," Ra'ed said to me about his stance. "The truth of the matter is Rob and I have been together as friends as you know, sexually active or whatever for 16 years, I mean, there is no doubt the loyalties– the love, is there. There's no doubt that I would jump off a cliff, I would take a bullet for Rob. All of these beautiful things– but when I'm going to Ibiza …Rob and I are going to go and flirt with everybody in the club. A lot of people do that in secret. It is okay to have an open relationship when you are honest and open with your partner and you guys have set the ground rules and you both are saying, yes, we agree, both say yes, we love, we love this idea. There's no problem with this and it's a way more fun lifestyle. I mean that's the truth. When you're in a relationship, you are together to lift each other up encourage each other and just build a beautiful life. You just don't own another person, you know."
Hi answer is direct, unapologetic and almost innocent. Spunk.
Will there be a season three of My Unorthodox Life? Ra'ed hopes so. "The assignment was my unorthodox life." Even if season two was the final he feels "like I completed the assignment." If there are more seasons, "There's a lot of facets and a lot of a lot of dynamics in my life that are unorthodox so I would love to open up more in coming seasons."
In the meantime, while Mary Richards famously twirled and threw her hat in the air on a Minneapolis street corner, Ra'ed is tossing his on a New York City Time Square street corner.
It is from there that he TikTok promotes his February 10th "Club Ra'ed" DJ evening of Middle East disco sounds, a one-time event he hosts. He has proven that spunk is alive and well.
The modern version is just a tad more exciting with a unique Arabic feel and a fun infectious rhythm.
Listen to the complete interview:
****************************************************************************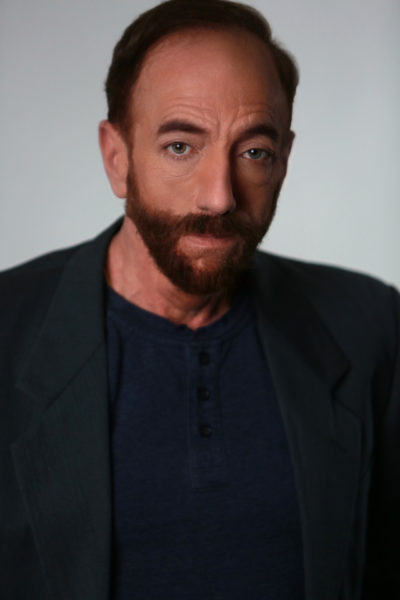 Rob Watson is the host of the popular Hollywood-based radio/podcast show RATED LGBT RADIO.
He is an established LGBTQ columnist and blogger having written for many top online publications including Parents Magazine, the Huffington Post, LGBTQ Nation, Gay Star News, the New Civil Rights Movement, and more.
He served as Executive Editor for The Good Man Project, has appeared on MSNBC and been quoted in Business Week and Forbes Magazine.
He is CEO of Watson Writes, a marketing communications agency, and can be reached at [email protected] .