Anchorage YAC member leaves because of LGBTQ+ book banning effort
Anchorage Public Library employees' saying work climate is toxic because of Deputy Director of Library Services attempts to ban LGBTQ+ books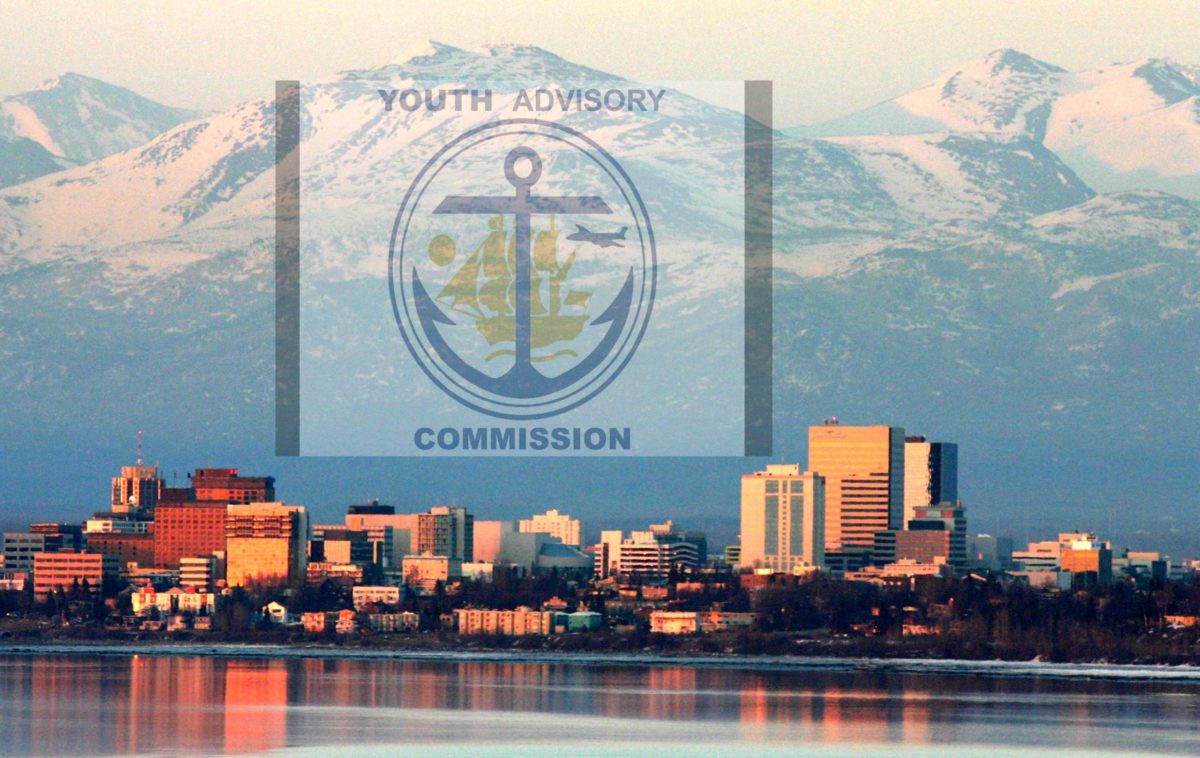 ANCHORAGE, Ak. – A member of the Anchorage Youth Advisory Commission (YAC), a group with the mission of promoting youth voices in municipal government, resigned because of, what they called, the commission's bid to censor LGBTQ+ authors from the Anchorage Public Library.
The Anchorage Press reported that Lily Spiroski, who joined YAC after serving as the first Youth Representative for the Anchorage Assembly, decided to leave because the commission is now under Anchorage Mayor Dave Bronson, a Republican who has been criticized for anti-LGBTQ+ views. Specifically, Spiroski complained of a "hostile and unwelcoming environment" and the commission's attempt to ban LGBTQ+ authors from libraries in the city. 
"The recent project from the YAC to limit what books youth are allowed to access is damaging. By starting a project to censor LGBTQIA+ authors in the library, they have made it an unsafe environment for Anchorage's LGBTQIA+ youth," Spiroski wrote in their resignation letter, according to the newspaper.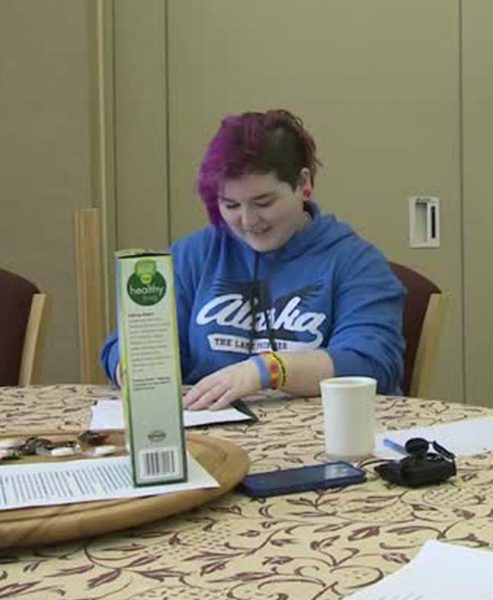 Spiroski's resignation comes after a Blue Alaska report detailing Anchorage Public Library employees' saying their work climate is becoming increasingly toxic because of Deputy Director of Library Services Judy Eledge's, a Bronson pick, attempt to ban LGBTQ+ materials from libraries.
It also comes when Republicans across the country are attempting to ban books in schools and public libraries that deal with LGBTQ issues and racism. Last December, the American Library Association (ALA) announced that it had documented 155 separate incidents of efforts to remove or ban books by or about LGBTQ+ and Black people since June 2021.
According to Spiroski – who was once securing funding for a youth art initiatives and gathering data in support of a plastic bag ban for YAC under Democrat Ethan Berkowitz – the censoring project began when a member of the commission called out "inappropriate" literature in the Anchorage Public Library's young adult and children sections.
They told the Anchorage Press that the books were deemed "inappropriate" because sexuality is not for children. "From this initial presentation, a smaller work group formed to present something to the library," they said.
A screenshot provided to the Blue Alaskan adult romance novels that dealt with mature sexual situations were compared to books that address gender identity and expression.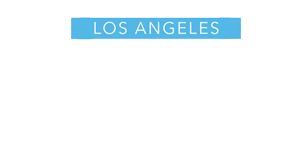 Alaska school sports board votes to exclude trans girls
Several school districts, including Anchorage, Alaska's largest, have adopted anti-discrimination policies that conflict with ASAA's new rule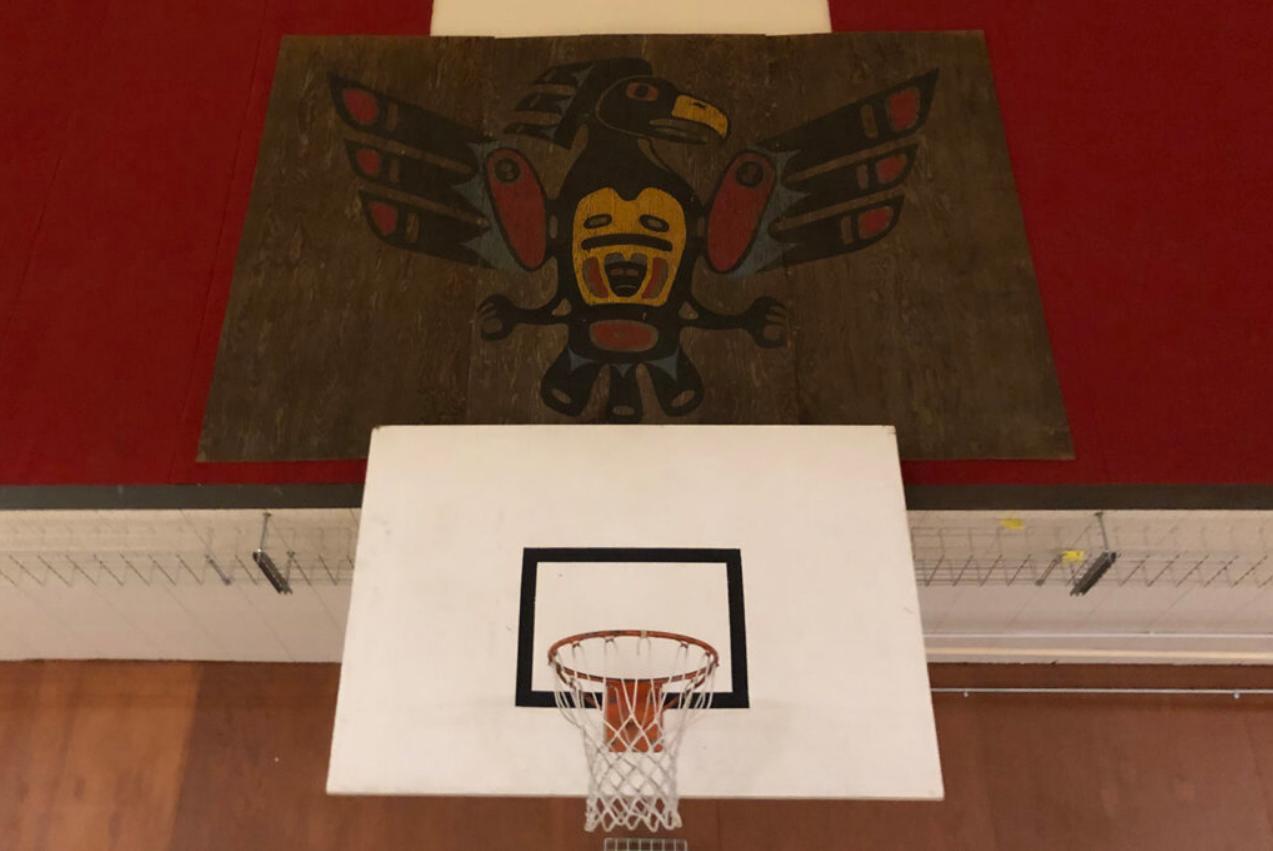 By James Brooks | ANCHORAGE, AK. – Transgender girls in Alaska are now banned from competing on girls' school sports teams.
The board of the Alaska School Activities Association — which regulates school sports in the state — voted 5-3 on Monday to adopt a new rule affecting transgender girls.
The rule was required by the Alaska state school board, which voted in August to require that ASAA create a sports division limited to students who are assigned female at birth. That excludes transgender girls.
More than half of U.S. states have some policy restricting the athletic participation of transgender students. Twenty-three states have limited transgender students by law, according to a count by the Movement Advancement Project, a nonprofit whose stated mission includes promoting equity and inclusion.
Other states, including Alaska, have acted through regulation rather than law.
Members of the school board are appointed by Gov. Mike Dunleavy, and the new policy is one of several that his administration has proposed to limit the rights of transgender students.
A bill filed by the administration with the Alaska Legislature would require students to use bathrooms corresponding with their gender assigned at birth, and it would have required schools to inform parents if their child wants to use a different name or preferred pronoun.
Those proposals have since been revised and have yet to pass the Legislature in any form.
ASAA's new rule takes effect 30 days after the board's vote.
Under the new rule, a transgender girl is able to compete on a coed team or on a boys team, if a school has teams designated by gender.
The new ASAA rule is expected to draw legal challenges from civil rights organizations and could cause Alaska's network of school sports to fracture.
Several school districts, including Anchorage, Alaska's largest, have adopted anti-discrimination policies that conflict with ASAA's new rule, and school districts across the state will be tasked with reconciling that conflict.
*****************************************************************************************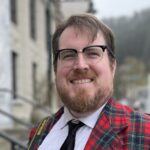 James Brooks is a longtime Alaska reporter, having previously worked at the Anchorage Daily News, Juneau Empire, Kodiak Mirror and Fairbanks Daily News-Miner. A graduate of Virginia Tech, he is married to Caitlyn Ellis, owns a house in Juneau and has a small sled dog named Barley. He can be contacted at [email protected].
The preceding article was previously published by the Alaska Beacon and is republished with permission.
The Alaska Beacon is an independent, nonpartisan news organization focused on connecting Alaskans to their state government. Our journalists fairly and fearlessly report on the people and interests that determine state policy.
Alaska bans trans girls from competing in girls' sports
As the Board bans trans girls from competing in girls' sports- student representative is only member to vote against new regulation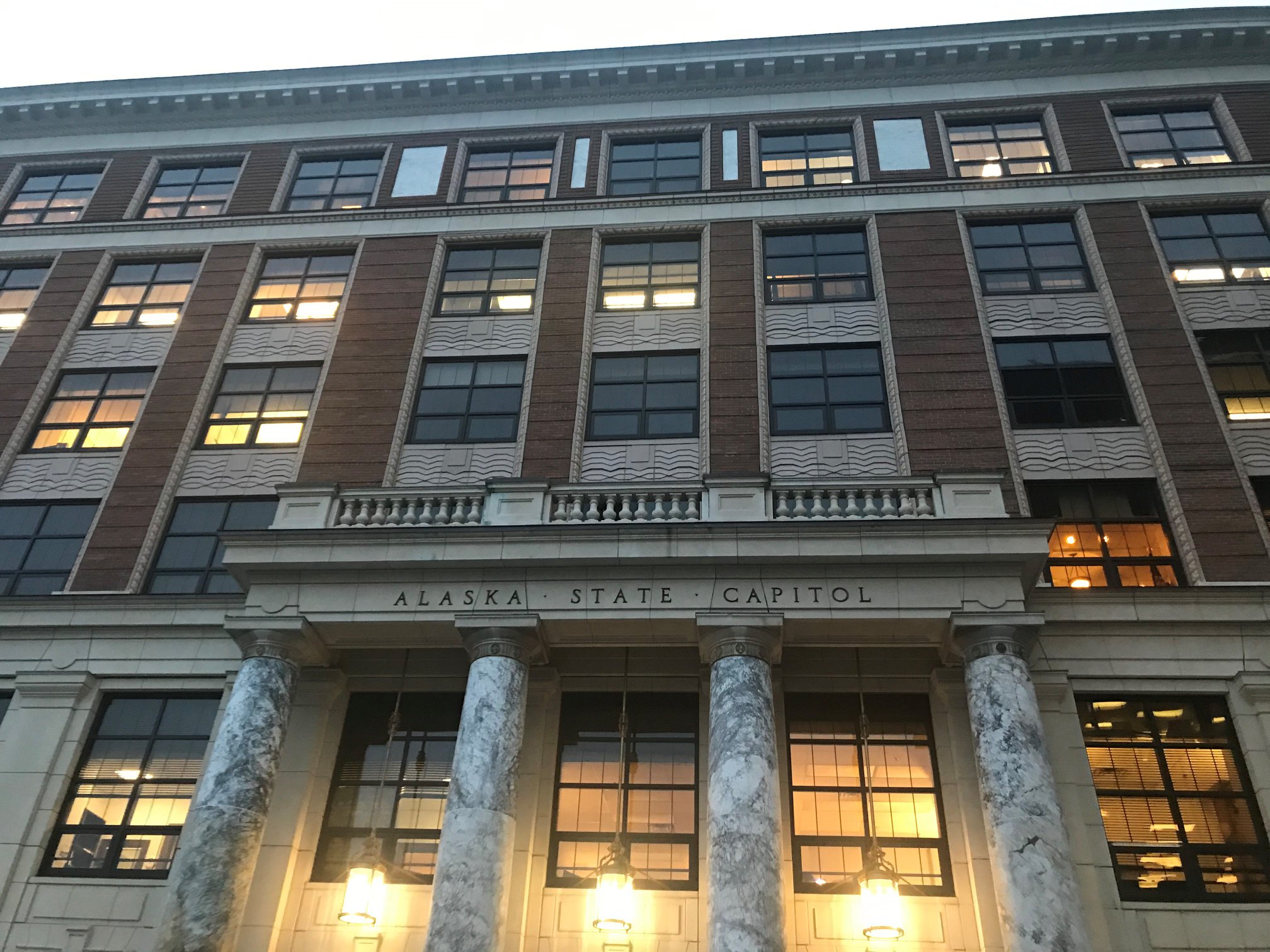 JUNEAU, AK — After three failed attempts by conservative lawmakers to ban transgender female student-athletes from competing in school sports according to their gender identity, Alaska's board of education voted 7-1 Thursday to approve a new regulation banning them from high school girls' athletics.
Following an hour of debate during a special meeting, every member of the Republican governor-appointed board of ed voted for the ban, except student representative Felix Myers, a high school student from Sitka, AK. As the Alaska Beacon reported, he was the lone voice against the regulation, and soundly rejected the arguments by those who said trans girls would join girls sports teams just to gain an unfair advantage. 
"I don't think anyone would go through the strain, the bullying… all of the problems that come with being around kids when you're different," Myers said, who predicted the proposed policy could expose transgender students to more bullying. "If someone is truly going to go out of their way to identify this way, that is a huge sacrifice and they are the bravest, bravest students among us."
Myers criticized the board for spending time on the policy rather than other issues facing the state's education system.
"When it comes back to helping protect girls' sports, I think there's a lot more issues that we can address here in Alaska," Myers said. 
Board member Lorri Van Diest introduced the first non-binding resolution related to the issue in March, and claimed it is impossible to balance inclusion with fairness because of the differences in physiology between males and females.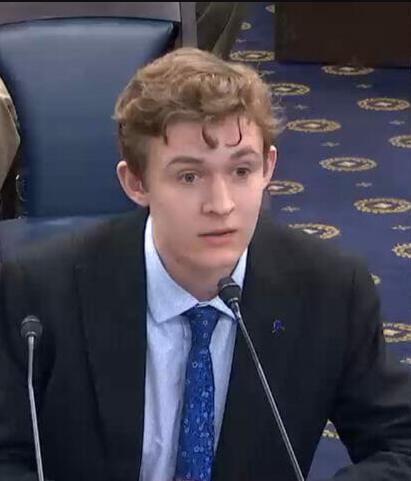 "I will be voting for the regulation amendment because I am part of the group which prioritizes competitive fairness and safety for high school girl athletes," Diest said, giving a litany of examples of men's athletic superiority over women.
Myers told Diest and the other board members they were mistakenly discussing the idea of men participating in women's sports rather than the issue of trans women participating in women's sports.
Currently, Myers said, this is not an issue in Alaska that the board needs to fix. The Alaska School Activities Association Inc. executive director Billy Strickland confirmed that a fairness issue with transgender students has not yet arisen.
Myers suggested the board consider educating coaches on how to identify eating disorders and the issue of funding parity for travel and equipment if it wants to support girls' sports.
As the Anchorage Daily News reported, the ASAA, which oversees all high school activities in the state, is now empowered to implement the new regulation. Strickland said Thursday that the ASAA would most likely create two divisions in high school sports: one for girls presumed to be female at birth, and a separate one for all other students —including transgender students, boys, and girls who prefer to compete alongside boys.
The Matanuska-Susitna Borough School District is the only one in the state that has already adopted regulations restricting the rights of transgender kids from participating in school sports, according to the sex they were assigned at birth.
Diest, Jeffrey Erickson, Sally Stockhausen, Pamela Dupras, Barbara Tyndall, Bob Griffin and James Fields were the members who voted in favor of the regulation, according to the Alaska Beacon. Myers and board member Lt. Col. James Fowley, who abstained, are considered advisory members.
Sen. Löki Tobin (D-Anchorage) has repeatedly spoken against this new regulation. Tobin criticized the board for overstepping its authority because it moved to adopt these changes without any laws to support its decision.
"Removing all the artifice and double speak: any discrimination against a trans or non-binary child violates the foundation of what it means to be building a more perfect union," she wrote in an email to the Beacon. "What we saw today is national politics, misinformation, and fear getting in the way of building a better future for all Alaskans. I find it appalling and a terribly sad day for the place I call home."
Aaron Poe, the father of two high school students, one of whom is trans, said the decision is "profoundly disappointing."
"The Department of Education that is supposed to be lifting all kids in Alaska up and supporting them and helping them be productive members of their society is essentially doing a backdoor deal to target trans kids," he told the Beacon.
Poe is worried the new policy will discriminate against all girls who play sports, not just trans girls.
"What the policy change would do is focus on young women who maybe don't appear or don't act feminine enough, therefore making them a target of scrutiny," he said, pointing to a case in Utah where a young woman's sex was investigated by school officials after she excelled in sports. "The fact that people are willing to even take that up as an issue or a question, and imagine that school officials are going to police young women's bodies, is just really disgusting."
Alaska is now the 24th state to adopt a policy that restricts transgender athletes.