Virginia county official demands report on school sexual assaults released
Two sexual assaults by the same teen in Loudoun County, Virginia schools attracted widespread media attention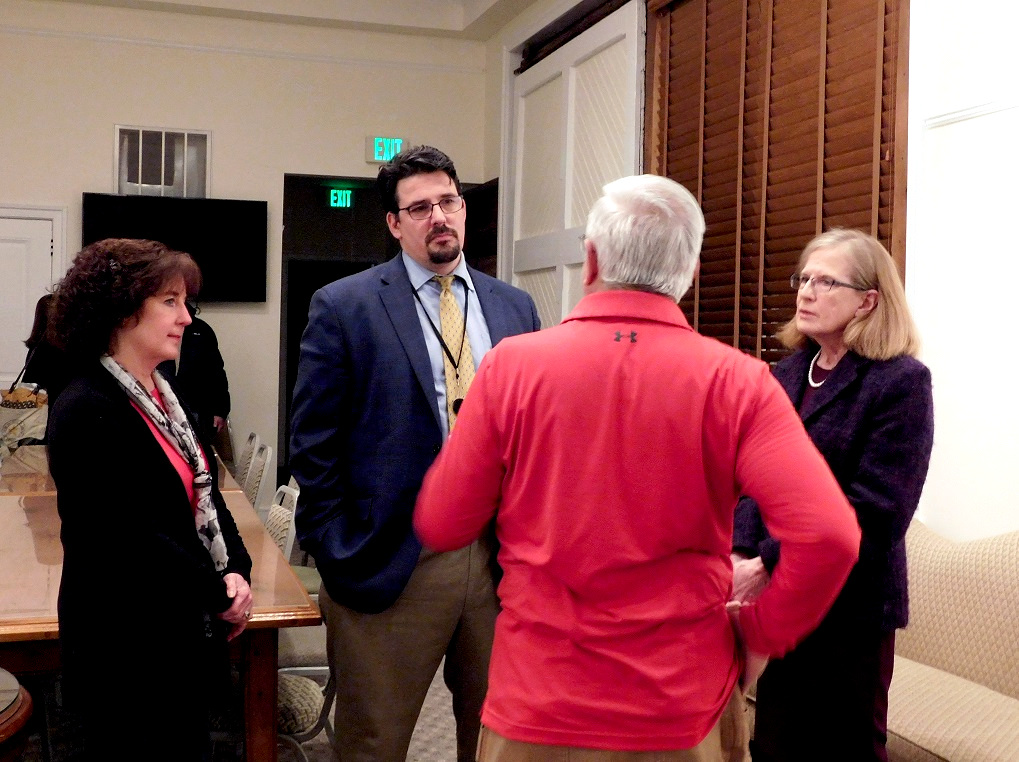 ASHBURN, Va. – A member of the Loudoun County, Va., Board of Supervisors has threatened to call for the withholding of funds from the county's school system unless school officials release a report they hired a law firm to prepare as part of an investigation into the school system's handling of two sexual assaults committed by a 14-year-old boy, who's now 15, and who was incorrectly identified as "gender fluid."
When reports surfaced last October that the boy allegedly committed one of the two assaults in the girl's bathroom at Stone Bridge High School in Ashburn, Va., in May 2021 while wearing a skirt, the revelation triggered a furious backlash against Virginia's statewide transgender school policy that had been adopted by Loudoun County.
The policy, which is based on LGBTQ nondiscrimination legislation passed by the Virginia General Assembly, allows transgender and gender fluid students to use the bathroom and other school facilities that conform to their gender identity.
Loudoun school officials apologized for their handling of the two sexual assault incidents and commissioned an independent investigation by a law firm after news surfaced that they transferred the boy to another high school after he was charged in the first sexual assault without alerting the other school of the charges pending against him. The boy was charged with sexually assaulting another girl in a vacant classroom on Oct. 6, 2021, at Broad Run High School, also in Ashburn.
Loudoun school officials have declined to release the report conducted by the law firm Blankingship & Keith, saying to do so would violate attorney-client privilege and would release information about individuals involved in the sexual assault cases. The identity of the 15-year-old boy charged in the two cases and the two girls he allegedly assaulted have been withheld because they are considered juveniles under Virginia law.
But Loudoun County Supervisor Caleb Kershner, who is an attorney whose law firm represented the 15-year-old boy when his case came before a juvenile court judge last year and in January of this year, has demanded that the report be released.
He told WTOP News that in an upcoming joint meeting in February of the Board of Supervisors and the Loudoun County School Board, he would raise the issue of withholding school funding unless school officials release the report.
"Loudoun County Public Schools needs to keep our students safe, and parents need assurances that the mistake made by the LCPS and by the Commonwealth's Attorney will never occur again," he told WTOP. He was referring to concerns raised that the Commonwealth's Attorney, who serves as the county prosecutor, also mishandled the case involving the teenager.
"The Board of Supervisors will be starting our budget process with LCPS this month, and I will be asking LCPS to release their independent sexual assault report as a condition of funding," WTOP quoted him as saying.
Kershner didn't respond to a call to his office from the Blade seeking a comment on whether he supports the Loudoun County school system's transgender nondiscrimination policy that has come under attack following the sexual assault incidents linked to the now 15-year-old boy. 
In a little-noticed article last November, the British publication DailyMail.com published an interview with the 15-year-old boy's mother, who said her son identifies as heterosexual and as a male, not as gender fluid or transgender.
LGBTQ activists have said the backlash against both the Virginia and Loudoun County transgender non-discrimination policies was fueled by what they have said all along was unsubstantiated claims that the boy was transgender or gender fluid.
His mother told DailyMail.com that her son occasionally wore a skirt "because it gave him attention he desperately needed and sought," but he wore jeans and male clothes most of the time. She pointed out that law enforcement authorities disclosed that her son and the girl he was charged with assaulting in the school's girl's bathroom had consenting sex in the bathroom twice before the alleged assault.
Kershner's call for the release of the school report on the two sexual assault incidents came three days before Loudoun County Juvenile Court Chief Judge Pamela Brooks reversed an earlier decision to place the 15-year-old boy on the Virginia sex offender registry for life.
WTOP News reports that the judge's reversal of her earlier order placing the boy on the sex offender registry came in response to arguments by Kershner and members of Kirshner's own law firm representing the boy at a Jan. 27 hearing. The lawyers argued that a sex offender registry designation should be limited to adults rather than a juvenile and would be harmful to the juvenile justice system's objective of rehabilitation for juvenile offenders.
Brooks left in place her earlier decision on Jan. 12 to sentence the boy to supervised probation in a locked juvenile rehabilitation center until his 18th birthday, WTOP News reported.
Hate legal group ADF sues Virginia school board over Trans policies
The Virginia Department of Education issued a model policy on the treatment of trans students & required all schools to adopt similar policies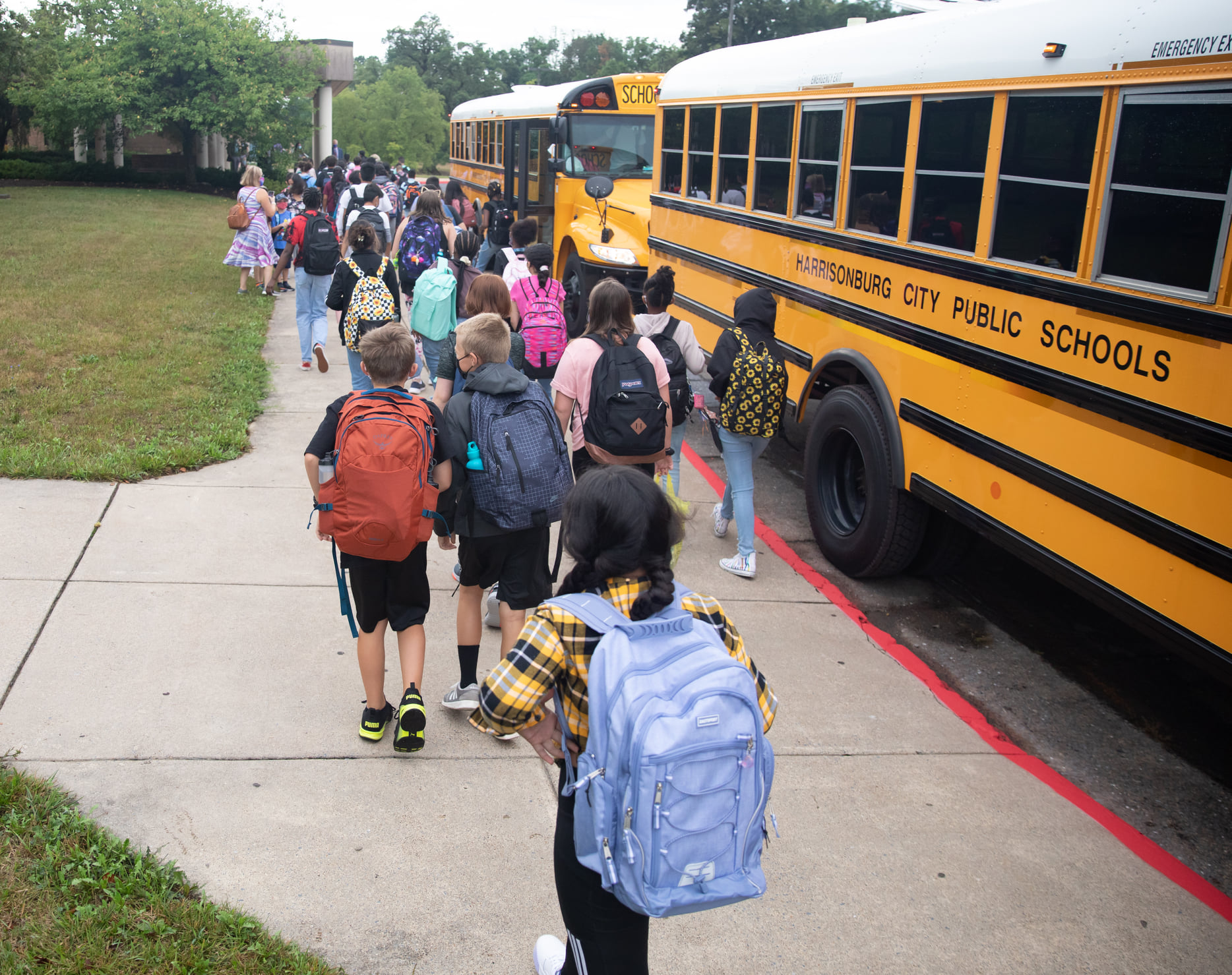 HARRISONBURG, Va. –  The Alliance Defending Freedom, a Christian legal advocacy group based in Scottsdale, Arizona listed by the Southern Poverty Law Center as an anti-LGBTQ+ hate group for its lies and duplicitous propaganda about LGBTQ people has sued a school board over its inclusive Trans policies.
The ADF, representing a a group of six parents and teachers sued Harrisonburg City Public Schools. The lawsuit, filed in Rockingham County Circuit Court, alleges the policy violates their First Amendment rights to freedom of religion and freedom of speech.
Harrisonburg's WHSV News 3 reported the policy in question requires teachers to ask students what their preferred names and pronouns are and to utilize those from that point forward.
If a student's preferred name and pronoun differ from their biological sex at birth, the information is shared with a guidance counselor who will facilitate a conversation on gender identity with the student. However, teachers are not permitted to notify a student's parents of the request.
The policy was adopted last August after the Virginia Department of Education issued a model policy on the treatment of transgender students and required all school divisions in the Commonwealth to adopt similar policies.
The lawsuit claims that the HCPS policy requirements go beyond what is set in stone by the Department of Education.
 Amanda Reiman Johnson, a lawyer and legal analyst at AC Reiman Law Firm in Culpeper, Virginia spoke to News 3 offering her perspectives on the suit and its implications.
"The Virginia Supreme Court has routinely upheld that parents should have the ultimate say in dictating how their child is brought up whether that is regarding their education or their own religious beliefs," she said.
"One of the key arguments in this entire case hinges on something that we saw earlier this year and in years prior regarding the COVID vaccine and what exactly does a sincere religious belief mean?" she added.
"Not just a closely held religious belief but a sincere religious belief. Then ultimately it might be able to tie into their defense that 'hey this violates our First Amendment against our freedom of religion and our freedom of speech," said Johnson.
"The defendants are saying listen we have to adhere to these state rules that provide some type of guidance when it comes to adhering to what the students want to be called," said Reiman-Johnson.
Harrisonburg City Public Schools released the statement below in regard to the lawsuit.
"Our School Board has general nondiscrimination policies within its Policy Manual and maintains a strong commitment to its inclusivity statement, all of which is available on our website. In specific student situations, the focus is always to foster a team approach that includes and supports the unique needs of the student and family on a case-by-case basis. HCPS also has systems in place to listen to and respond to employee concerns. We are dismayed that this complaint is coming to us in the form of a lawsuit in lieu of the collaborative approach we invite and take to address specific needs or concerns, an approach that we believe best serves the interests of our students, staff, and families."
Small Virginia town in suburban Washington D.C. says NO to Pride Month
Lovettsville Mayor Nathaniel Fontaine expressed disagreement with the body's decision following the proclamation's failure to advance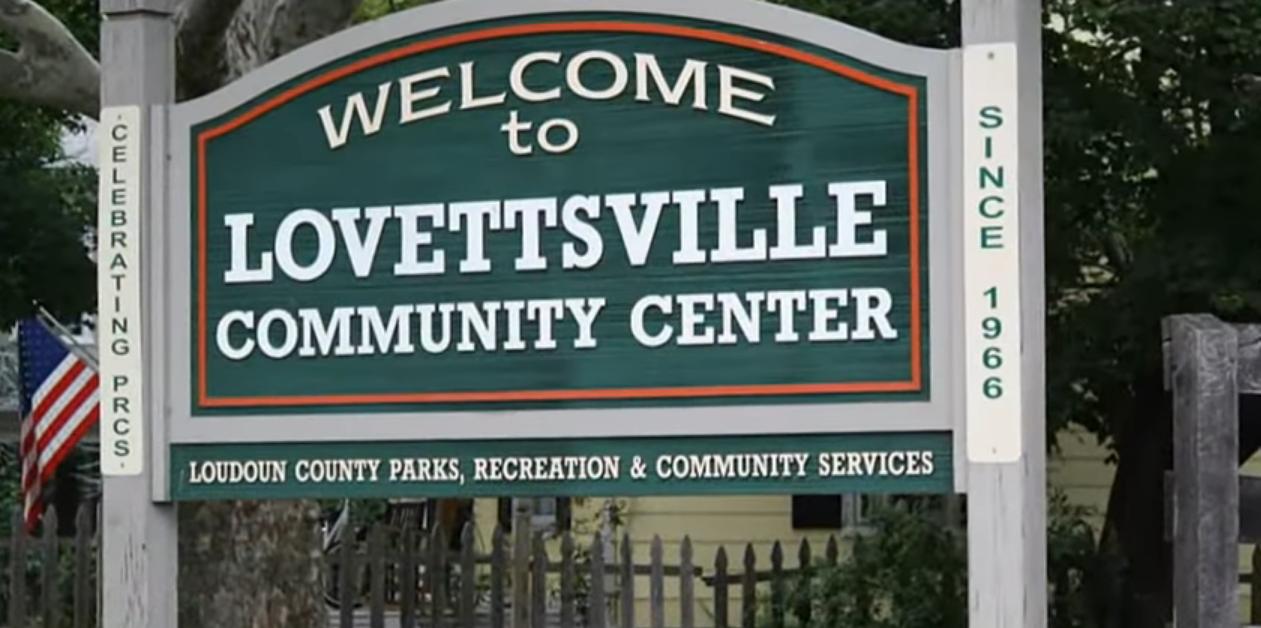 LOVETTSVILLE, Va. – The Lovettsville Town Council is drawing criticism from community groups after denying passage of a proclamation last Thursday that would have recognized June as Pride month.
After a motion was made by Councilwoman Renee Edmonston to take up the proclamation submitted to the Council by members of the public, the motion was denied both discussion and a vote after failing to receive support from a second member.
In her closing statement, Edmonston explained why she believed collaborating with community members and sponsoring the motion were necessary.
"The LGBTQ+ community along with everyone in our great town should be able to live without fear of prejudice, discrimination, violence and hatred based on race, religion, gender identity or sexual orientation," Edmonston said.
Some Council members offered their rationale behind declining to move the proclamation forward, a measure they also rejected in 2021.
"I don't believe that seconding or making a proclamation of a statement that is not signifying an event of one of our organizations, our community member service — and that's what we discussed last year — is in the vein of what was proposed," Vice Mayor Christopher Hornbaker said.
But for some Council members and members of the public present at the meeting, such arguments weren't sufficient.
Lovettsville Mayor Nathaniel Fontaine, a non-voting Council member, expressed disagreement with the body's decision following the proclamation's failure to advance.
"That was a proclamation that was celebratory of and getting recognition to a portion of our populace here," Fontaine said. "I don't understand why we could not even get a second to even have that discussion here this evening."
Against a national background of anti-LGBTQ legislation and pushes to restrict conversations pertaining to the community, local advocates are similarly denouncing the Council's decision.
Equality Loudoun, a local LGBTQ support and advocacy organization operating in Loudoun County where Lovettsville is located, is one group pushing back.
Cris Candace Tuck, president of Equality Loudoun's board of directors, commented on the decision on behalf of the organization.
"Our community faces constant harassment, abuse and violence," Tuck said. "These efforts lead to both children and adults feeling afraid, feeling lost, and feeling like they don't belong in their own community."
Current data shows the true impact to which Tuck alluded.
Statistics from a survey the Trevor Project, conducted earlier this year suggested consistently lower rates of attempted suicide among LGBTQ youth who perceived their communities as more accepting of their identity.
Tuck made mention of Lovettsville's own history with such when explaining how the proclamation could have broad effects on the community.
"This simple passage could have saved a child's life like the Lovettsville teenager who died by suicide a few years ago because of a lack of acceptance," Tuck said. "We implore the Council to correct this action and pass a proclamation so that all citizens feel like they belong in their own community."
Tuck conveyed the absence of action to be a statement in and of itself.
"The silence in this case was deafening," said Tuck.
Trans Virginia state Delegate announces her run for the state Senate
"The reason I'm running for state Senate in 2023 is to keep continuing the constituent work that I've been doing"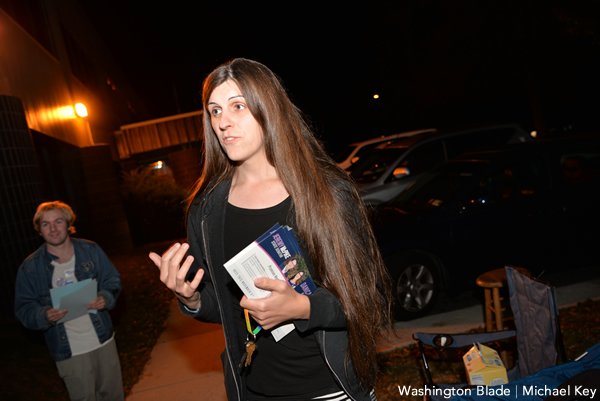 MANASSAS PARK, Va. – Virginia state Del. Danica Roem on Monday announced she is running for the state Senate. Roem, 37, is running to represent the newly redistricted Senate District 30, which includes western Prince William County and the cities of Manassas and Manassas Park.
"I know the issues," Roem told the Washington Blade before her announcement. "I am just as comfortable defending the Rural Crescent (in Prince William County) from development as I am about talking about Route 28 in Manassas."
Roem in 2018 became the first openly transgender person stated in a state legislature in the U.S. Roem in 2019 became the first out trans state legislator to win re-election.
Delaware state Sen. Sarah McBride in 2020 became the first out trans person elected to a state senate in the U.S. Roem would become the second openly trans state senator in the country if she were to win her race in 2023.
Former Manassas City Council member Ian Lovejoy is the only Republican who has announced he is running for the seat. Roem is the only Democrat who has thus far entered the race.
"The reason I'm running for state Senate in 2023 is to keep continuing the constituent work that I've been doing," Roem told the Blade.
Roem noted 32 of her bills have passed in the General Assembly since her election.
Former Gov. Ralph Northam, a Democrat, last year signed Roem's bill that bans the so-called LGBTQ panic defense in Virginia. Roem's measure that expanded the state's free school breakfast and lunch programs also took effect in 2020.
Roem noted to the Blade that she voted to expand Virginia's Medicaid program. Roem also pointed out that one of her nine bills that Republican Gov. Glenn Youngkin has signed will reform the state's guardianship program.
"We did big things this year with my legislative agenda and we took care of constituent service requests," said Roem, while noting her platform before the 2023 election will be "fixing roads, feeding kids."
Roem declared her state Senate candidacy roughly six months after Youngkin defeated former Gov. Terry McAuliffe and Democrats lost control of the House of Delegates.
Democrats maintain a 21-19 majority in the state Senate.
Youngkin last month signed a bill that will require school boards to notify parents about "sexually explicit materials in the classroom." The measure did not specifically define "sexually explicit content," and activists have expressed concern that Virginia Republicans will seek to limit student access to LGBTQ materials.
Resolutions to repeal a state constitutional amendment that defines marriage as between a man and a woman died in the General Assembly earlier this year.
Roem noted she "spoke out on the House floor and told the stories of my LGBTQ constituents who are same-sex couples." Roem in March also corrected state Del. Rob Bell (R-Albemarle County) on the House floor when he misgendered her during a debate over a bill that would once again allow local police and prosecutors to withhold information about inactive cases if they receive a Freedom of Information Act request.
"I'm a good Democrat who also has a very strong bipartisan record," said Roem. "You don't pass 32 bills into law as a trans woman without infinite patience."
Roem acknowledged she is "not getting a world of emails" from her constituents about efforts to repeal LGBTQ rights in Virginia, "but it has come up in conversations one on one." Roem further reiterated that she will continue to take "on the very people who are stigmatizing trans kids."
"We're going to be taking them on directly," she said. "I don't attack my constituents. We serve them. They need to see someone in the halls of power who looks like them."
"My name is the equality part of that platform," added Roem. "My presence on the ballot as a trans woman running is the equality part of my platform."