Maine school retaliated against teacher advocating for LGBTQ+ students
English teacher "stripped" of a leadership role in her department because of her work advocating for the rights LGBTQ+ students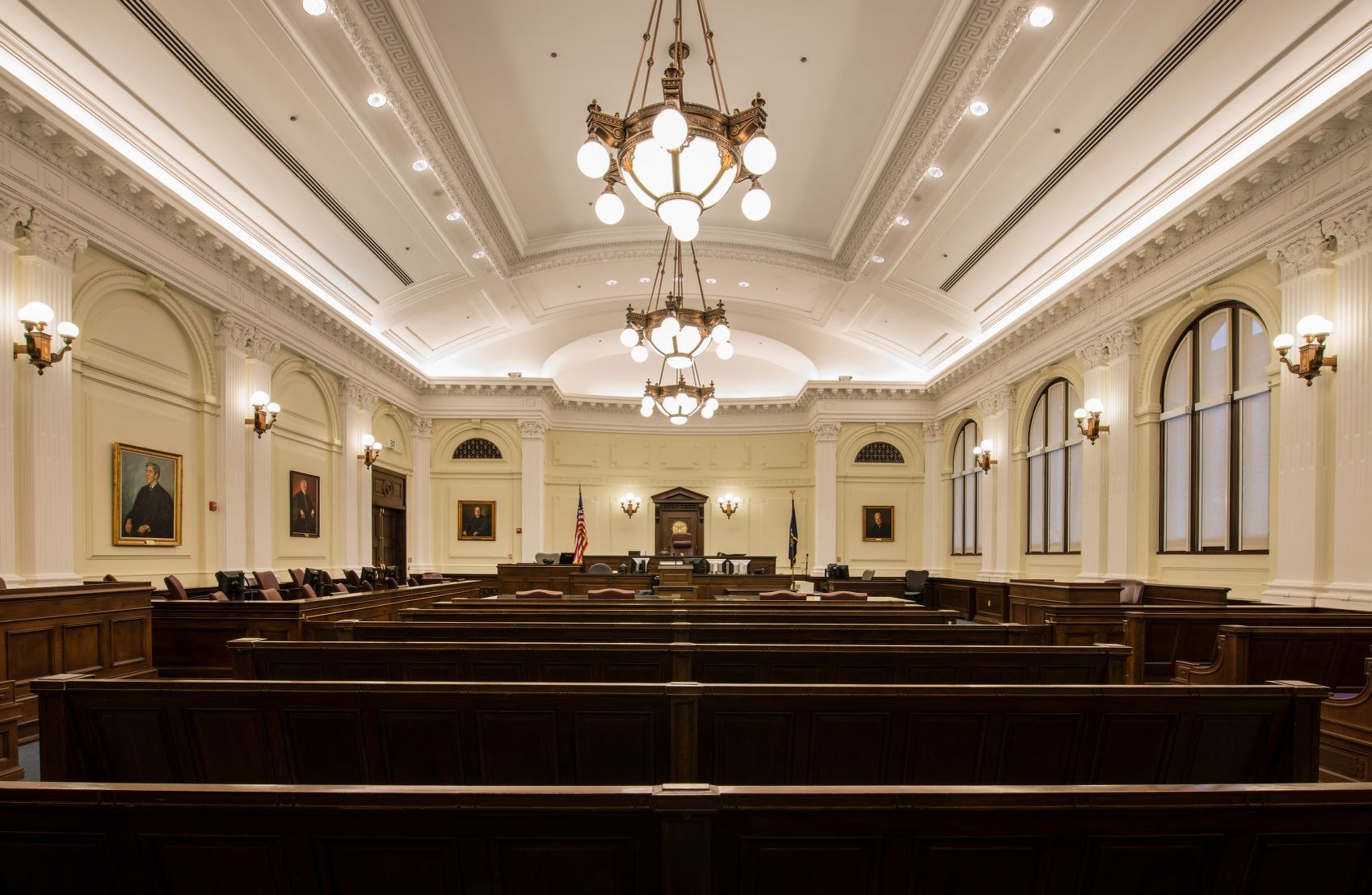 BREWER, Me. – A high school teacher in Maine is alleging in a lawsuit that her school district created a hostile work environment and retaliated against her because she advocated for LGBTQ+ students.
The complaint, filed Monday in a federal court in Maine, said Michelle MacDonald, an English teacher at Brewer High School in Maine, suffered a "campaign of harassment" and was "stripped" of a leadership role in her department because of her work advocating for the rights LGBTQ+ students.
The filing follows a nearly two-year investigation from the Maine Human Rights Commission that found "reasonable grounds to believe that unlawful discrimination and retaliation occurred," according to the lawsuit.
MacDonald, a co-adviser of the high school's Gender and Sexuality Alliance (GSA), claims that school administrators acted inappropriately after she complained of anti-LGBTQ+ discrimination by minimizing her claims and blaming her. What followed, according to MacDonald, was hostility from colleagues, resulting in her losing her role as English department curriculum leader.
"It's an important case for protecting the rights of LGBTQ+ students," John Gause, MacDonald's attorney, told the Blade in an email. "Michelle hopes to prevent what happened to her from happening to someone else who stands up for their rights."
The lawsuit names the Brewer School Department, Superintendent Greg Palmer, former Superintendent Cheri Towle, Brewer High School Principal Brent Slowikowski, Director of Instruction Renita Ward-Downer, and English teachers Paul Wellman and Breanne Pelletier as defendants.
MacDonald's claims date back to 2017 when she was approached by students concerned that the GSA would be left out of the school yearbook. She contacted Pelletier, who was the yearbook advisor, but she told her the GSA would not be in the yearbook because it was a "support group" and did not do "anything worth taking pictures of."
After reporting the issue to the Brewer School Department, Pelletier was forced to include the GSA in the yearbook. But Pelletier proceeded to treat MacDonald in a "hostile manner," calling her a "drama queen," giving her "dirty looks" and speaking negatively about her to students, the complaint alleges.
The hostility would continue to grow, according to documents, as during the 2018-19 school year, Pelletier and Wellman started to approach other teachers with a petition as part of a "concerted effort to file a formal internal complaint against MacDonald, motivated in part by her advocacy for LGBTQ rights."
Simultaneously, Slowikowski, Towle and Ward-Downer gave MacDonald's position as the English department curriculum leader to Pelletier "because of MacDonald's LGBTQ advocacy, protected oppositional conduct and reporting, WPA-protected activity, and her association with LGBTQ individuals," the complaint said.
According to MacDonald, she held the position for seven years without problem before giving it to Pelletier.
Melissa Hewey, who is representing the defendants, denied the allegations in the lawsuit.
"Our school department is very much committed to education around gender expansiveness, so the suggestion that they would retaliate against this person for advocacy is just contrary to everything that they do," Hewey told the Blade, adding that the case is an "example of colleagues who had some interpersonal disagreements," and "that's not a matter of discrimination."
The lawsuit notes that before the initial incident in 2017, MacDonald "got along well" with both Wellman and Pelletier.
MacDonald successfully filed a union grievance that gave her a co-curriculum leadership role alongside Pelletier, according to the complaint. However, the hostile treatment continued.
Though the Maine Human Rights Commission sided with her unlawful discrimination and retaliation claims, it was only partially. The panel cleared Wellman and Pelletier of MacDonald's discrimination allegation.
MacDonald – claiming her rights were violated under the First and Fourteenth Amendments, the Maine Human Rights Act and the Maine Whistleblowers' Protection Act – is seeking lost wages and benefits, as well as relief for emotional distress and reinstatement to her former position as the English department curriculum leader.
Newsom on federal court allowing domestic violence abusers guns
"These three zealots are hellbent on a deranged vision of guns for all, leaving government powerless to protect its people"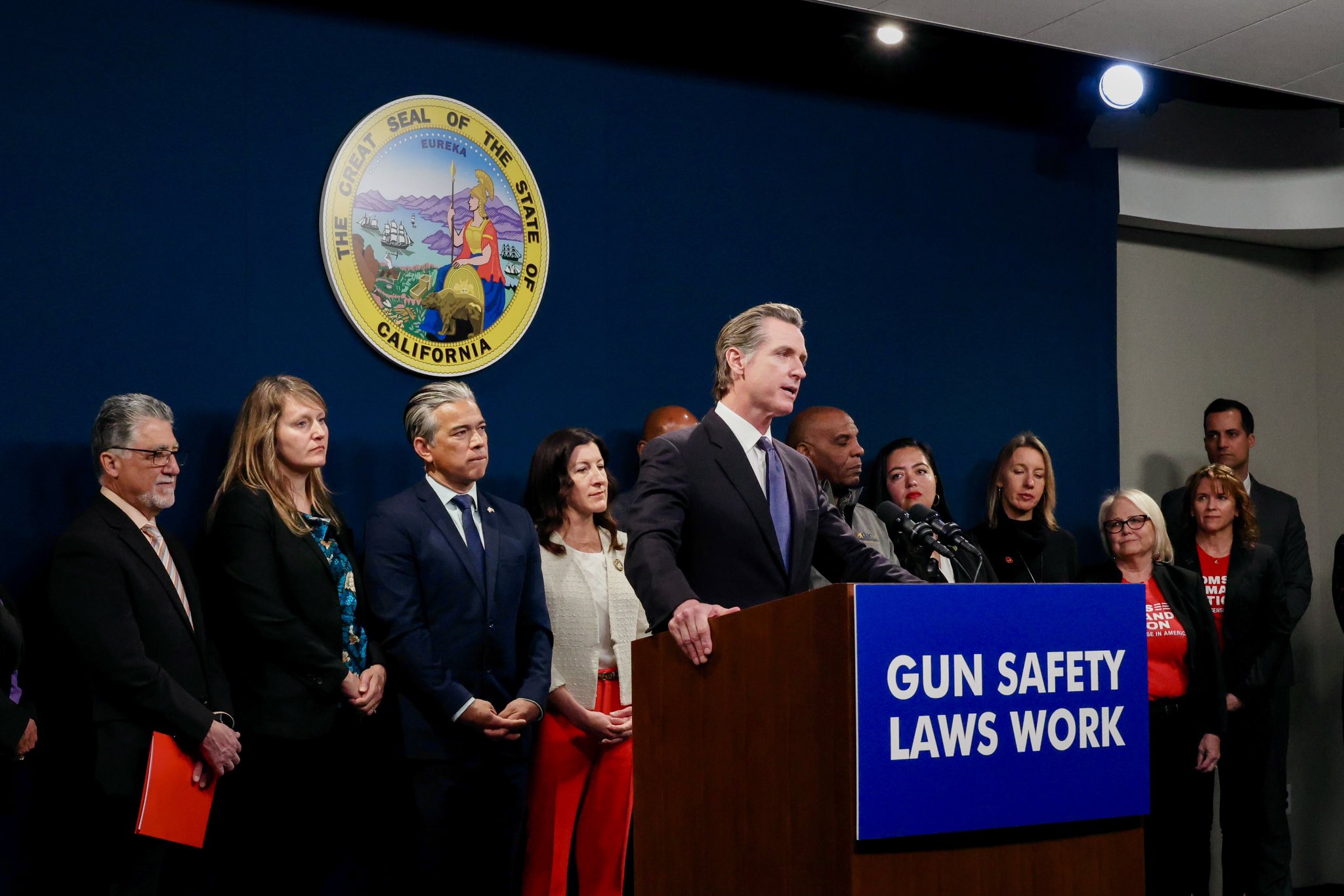 NEW ORLEANS – On Thursday, a three judge panel from the Fifth U.S. Circuit Court of Appeals, ruled that the federal law prohibiting individuals from "possessing a firearm while under a domestic violence restraining order" is unconstitutional.
Judge Cory Wilson, a Trump appointee, writing in the majority opinion in United States v. Rahimi, stated the federal law targeting those believed to pose a domestic violence threat could not stand under the Bruen test, a significant U.S. Supreme Court June 23, 2022 decision which requires that gun laws have a historical analogy to the firearm regulations in place at the time of the Constitution's framing and the Second Amendment.
CNN reported that the 5th Circuit panel was not persuaded by the historical parallels put forward by the US Justice Department, which was defending the conviction of a person who possessed a firearm while under a domestic violence restraining order that had been imposed after he was accused of assaulting his ex-girlfriend. The Justice Department argued that the domestic violence law was analogous to 17th-and 18th century regulations that disarmed "dangerous" persons.
Ian Millhiser a lawyer and constitutional expert reporting for Vox noted:
The immediate impact of this decision is that Zackey Rahimi, who "was subject to an agreed civil protective order entered February 5, 2020, by a Texas state court after Rahimi's alleged assault of his ex-girlfriend," may not be convicted of violating the federal ban on gun possession by domestic abusers.
More broadly, because the decision was handed down by the U.S. Court of Appeals for the Fifth Circuit, which presides over federal lawsuits in Louisiana, Mississippi, and Texas, this federal law can no longer be enforced in those three states.
In Sacramento, California Governor Gavin Newsom issued a statement after the judicial panel struck down the federal law:
"Now, a federal appeals court has ruled domestic abusers have the right to carry firearms. Where is the line? Who's next?
"Judge Cory Wilson, Judge James Ho, and Judge Edith Jones.
"These three zealots are hellbent on a deranged vision of guns for all, leaving government powerless to protect its people. This is what the ultra-conservative majority of the U.S. Supreme Court wants. It's happening, and it's happening right now.
"Wake up, America – this assault on our safety will only accelerate. This is serious – and it's coming to California. We are probably only weeks away from another activist judge, Judge Roger Benitez, striking down California's bans on assault weapons and large capacity magazines. California will continue to fight against these extremist judges to protect our residents' right to be free from gun violence."