Maine school retaliated against teacher advocating for LGBTQ+ students
English teacher "stripped" of a leadership role in her department because of her work advocating for the rights LGBTQ+ students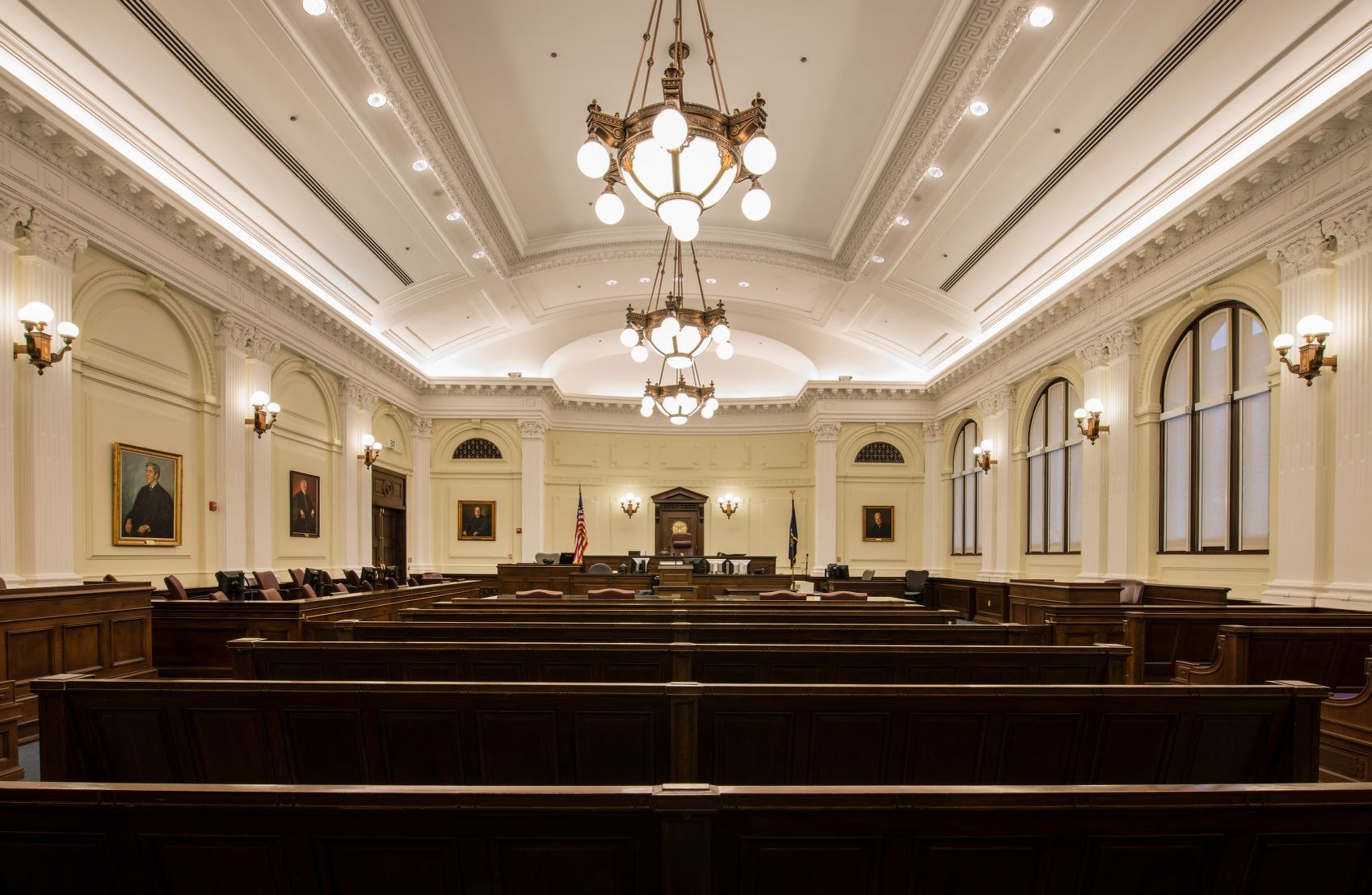 BREWER, Me. – A high school teacher in Maine is alleging in a lawsuit that her school district created a hostile work environment and retaliated against her because she advocated for LGBTQ+ students.
The complaint, filed Monday in a federal court in Maine, said Michelle MacDonald, an English teacher at Brewer High School in Maine, suffered a "campaign of harassment" and was "stripped" of a leadership role in her department because of her work advocating for the rights LGBTQ+ students.
The filing follows a nearly two-year investigation from the Maine Human Rights Commission that found "reasonable grounds to believe that unlawful discrimination and retaliation occurred," according to the lawsuit.
MacDonald, a co-adviser of the high school's Gender and Sexuality Alliance (GSA), claims that school administrators acted inappropriately after she complained of anti-LGBTQ+ discrimination by minimizing her claims and blaming her. What followed, according to MacDonald, was hostility from colleagues, resulting in her losing her role as English department curriculum leader.
"It's an important case for protecting the rights of LGBTQ+ students," John Gause, MacDonald's attorney, told the Blade in an email. "Michelle hopes to prevent what happened to her from happening to someone else who stands up for their rights."
The lawsuit names the Brewer School Department, Superintendent Greg Palmer, former Superintendent Cheri Towle, Brewer High School Principal Brent Slowikowski, Director of Instruction Renita Ward-Downer, and English teachers Paul Wellman and Breanne Pelletier as defendants.
MacDonald's claims date back to 2017 when she was approached by students concerned that the GSA would be left out of the school yearbook. She contacted Pelletier, who was the yearbook advisor, but she told her the GSA would not be in the yearbook because it was a "support group" and did not do "anything worth taking pictures of."
After reporting the issue to the Brewer School Department, Pelletier was forced to include the GSA in the yearbook. But Pelletier proceeded to treat MacDonald in a "hostile manner," calling her a "drama queen," giving her "dirty looks" and speaking negatively about her to students, the complaint alleges.
The hostility would continue to grow, according to documents, as during the 2018-19 school year, Pelletier and Wellman started to approach other teachers with a petition as part of a "concerted effort to file a formal internal complaint against MacDonald, motivated in part by her advocacy for LGBTQ rights."
Simultaneously, Slowikowski, Towle and Ward-Downer gave MacDonald's position as the English department curriculum leader to Pelletier "because of MacDonald's LGBTQ advocacy, protected oppositional conduct and reporting, WPA-protected activity, and her association with LGBTQ individuals," the complaint said.
According to MacDonald, she held the position for seven years without problem before giving it to Pelletier.
Melissa Hewey, who is representing the defendants, denied the allegations in the lawsuit.
"Our school department is very much committed to education around gender expansiveness, so the suggestion that they would retaliate against this person for advocacy is just contrary to everything that they do," Hewey told the Blade, adding that the case is an "example of colleagues who had some interpersonal disagreements," and "that's not a matter of discrimination."
The lawsuit notes that before the initial incident in 2017, MacDonald "got along well" with both Wellman and Pelletier.
MacDonald successfully filed a union grievance that gave her a co-curriculum leadership role alongside Pelletier, according to the complaint. However, the hostile treatment continued.
Though the Maine Human Rights Commission sided with her unlawful discrimination and retaliation claims, it was only partially. The panel cleared Wellman and Pelletier of MacDonald's discrimination allegation.
MacDonald – claiming her rights were violated under the First and Fourteenth Amendments, the Maine Human Rights Act and the Maine Whistleblowers' Protection Act – is seeking lost wages and benefits, as well as relief for emotional distress and reinstatement to her former position as the English department curriculum leader.
Federal judge overturns Calif. high capacity magazines ban again
There are over 110 gun deaths daily & nearly 41,000 per year in the U.S. Guns are the leading cause of death of children & adolescents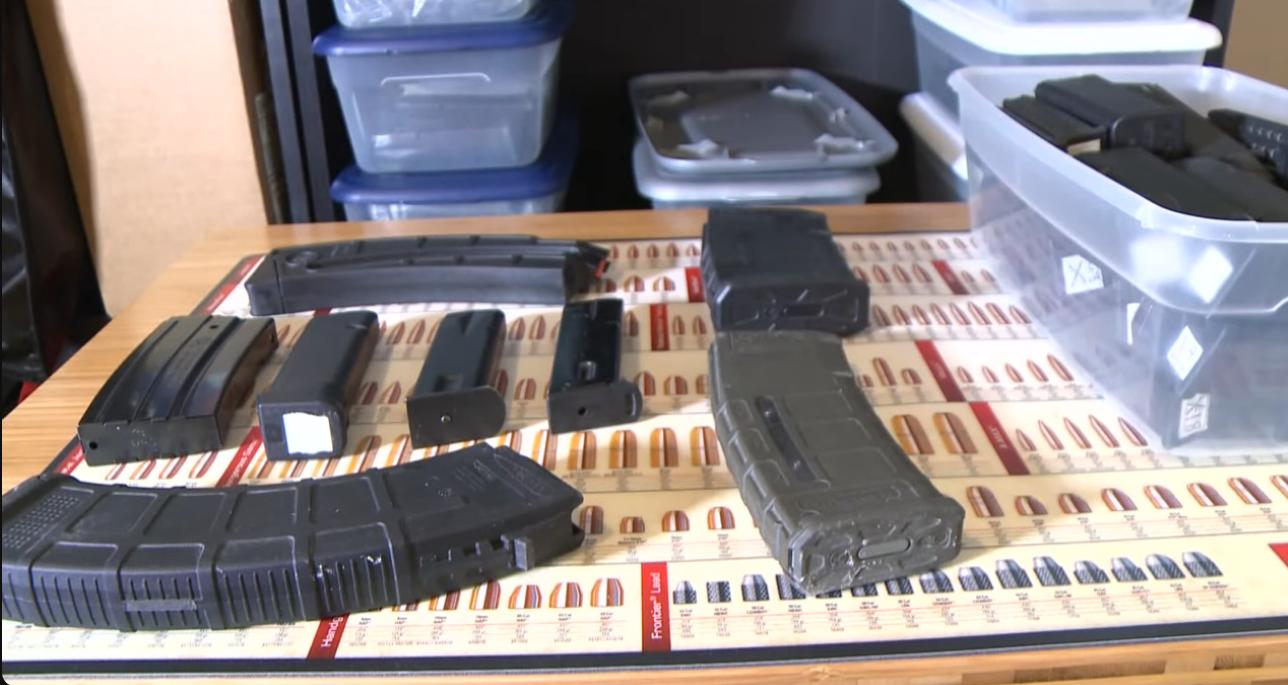 SAN DIEGO, Calif. – California Governor Gavin Newsom and Attorney General Rob Bonta reacted sharply to a ruling Friday by a federal judge blocking California's ban on gun ammunition magazines with capacity of holding more than 10 rounds.
U.S. District Court Judge Roger Benitez, a President George W. Bush appointee on the bench of the Southern District of California wrote: "This case is about a California state law that makes it a crime to keep and bear common firearm magazines typically possessed for lawful purposes. Based on the text, history, and tradition of the Second Amendment, this law is clearly unconstitutional."
This is not the only time Benitez has ruled against the ban by the state on high capacity magazines. The Sacramento Bee noted that Benitez struck down California's large-capacity ammunition ban originally in 2019 — when the case was still called Duncan v. Becerra, for then-Attorney General Xavier Becerra — only for the case to make it all the way to the U.S. Supreme Court, which kicked it back down for further proceedings.
In his opinion today Benitez wrote, "The fact that there are so many different numerical limits demonstrates the arbitrary nature of magazine capacity limits," referring to similar bans in other states but with differing numbers of rounds limited.
He also noted several cases where he said ammunition capacity "was a matter of life and death for lawful gun owners."
"There have been, and there will be, times where many more than 10 rounds are needed to stop attackers. […] Woe to the victim who runs out of ammunition before armed attackers do. The police will mark the ground with chalk, count the number of shell casings, and file the report."
In a statement released by his office, Newsom took aim at the ruling:
"Unsurprisingly, Judge Benitez chose to issue this radical decision on the same day President Biden announced his new Office of Gun Violence Prevention. As a reminder, this is the same judge who used Gun Violence Awareness Day to strike down California's assault weapons ban — comparing the AR-15 to a Swiss Army knife.
"Judge Benitez is not even pretending anymore. This is politics, pure and simple.
"It's time to wake up. Unless we enshrine a Right to Safety in the Constitution, we are at the mercy of ideologues like Judge Benitez. All of our gun safety laws that are proven to save lives are at risk. It doesn't matter what laws we pass. It doesn't matter what the voters decide. Concealed carry. Banning weapons of war. Reasonable waiting periods. Background checks. The idealogues are coming for all of them.
"This is exactly why I've called for a Constitutional amendment, and this is why I'll keep fighting to defend our right to protect ourselves from gun violence."
Today, a district court struck down CA's large-capacity magazine ban.

I am going to immediately appeal to correct this dangerous decision.

We vow to fight to keep Californians safe from weapon enhancements that cause mass casualties. https://t.co/2chQiVqb75

— Rob Bonta (@AGRobBonta) September 22, 2023
California Attorney General Rob Bonta immediately filed a notice of appeal to overturn the decision. The notice of appeal, filed just hours after Benitez issued his decision and temporary stay, is the first step toward seeking a further stay of the decision by the Ninth Circuit pending appeal. 
"In the past half-century, large-capacity magazines have been used in about three-quarters of gun massacres with 10 or more deaths and in 100 percent of gun massacres with 20 or more deaths," said Attorney General Bonta. "We will continue to fight for our authority to keep Californians safe from weapon enhancements designed to cause mass casualties. The Supreme Court was clear that Bruen did not create a regulatory straitjacket for states — and we believe that the district court got this wrong. We will move quickly to correct this incredibly dangerous mistake. We will not stop in our efforts to protect the safety of communities and Californians' rights to go about their business without fear of becoming victims of gun violence, while at the same time respecting the Second Amendment rights of law-abiding gun owners."
Gun violence remains a growing threat to public safety throughout the nation. Mass shootings are on the rise throughout the country and frequently feature large-capacity magazines, causing more deaths and injuries.
On average, there are over 110 gun deaths each day and nearly 41,000 each year in the U.S. Guns are the leading cause of death among children and adolescents, with U.S. children being more likely to die from gun violence than in any other comparable country. 
In 2021, California was ranked as the #1 state for gun safety by Giffords Law Center, and the state saw a 37% lower gun death rate than the national average. According to the CDC, California's gun death rate was the 44th lowest in the nation and the gun death rate for children is 58% lower than the national average.