Senator Wiener introduces major mental health workforce legislation
SB 964 increases investment in California's mental health workforce and creates new opportunities for recent Masters in Social Work graduates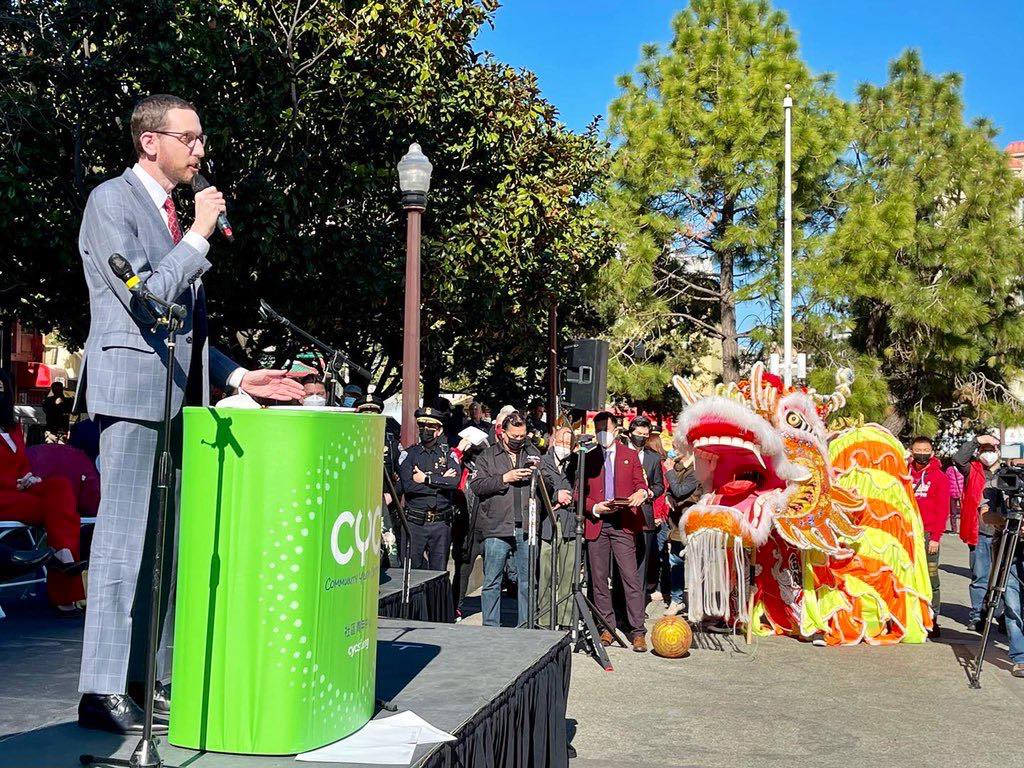 SACRAMENTO – Out Senator Scott Wiener (D-San Francisco) introduced Senate Bill 964 Thursday, the Behavioral Health Workforce Revitalization Act. SB 964 increases California's investment in its behavioral workforce in order to retain workers, increase the size of the behavioral health workforce, and support behavioral health workers who are facing a significant increase in demand for services.
"The key to better mental health and addiction care is investing in our mental health workforce," said Senator Wiener. "Mental health workers are heroes, and they have some of the hardest jobs out there. They should be paid a living wage and given opportunities for career advancement. If we allow this shortage to grow, we will continue to fail to provide people – particularly our most underserved communities – with the mental health care they so badly need."
"Our behavioral health workforce is strained and struggling," said Maggie Merritt, Executive Director of the Steinberg Institute. "We urgently need to rebuild and invigorate it with a holistic approach. A revitalized workforce that is treated fairly and represents all Californians will ensure that our most vulnerable get the help they deserve."
SB 964 is a critical investment in our behavioral health workforce. The legislation establishes a Behavioral Health Workforce Preservation and Restoration Fund to provide hiring and performance-based bonuses, salary increases or supplements, overtime pay, and hazard pay for workers in the behavioral health sector.
SB 964 also creates a stipend program for students in Master of Social Work (MSW) programs who specialize in public behavioral health. Students will be eligible for a stipend of $18,500 a year for up to two years, and will be required to complete two years of continuous, full-time employment in a public behavioral health agency.
In addition, SB 964:
Creates an online job board where licensed providers in California can post job openings for behavioral health workers in order to increases awareness about job opportunities
Expands access to culturally competent care by making peer support specialists a statewide Medi-Cal benefit and establishing a statewide certifying body to certify these peer specialists
Develops accelerated social work programs with new coursework focused on behavioral health
Amends the existing Medicaid Graduate Medical Education Code to add behavioral health providers to the list of those eligible under the program
Creates new career ladders for peers and community health workers by developing an accelerated program from certification to associates, bachelors, and masters programs
Requires a study of California's behavioral health licensing requirements to eliminate unnecessary bureaucratic barriers that keep well-trained and talented workers from entering the field and working at the top of their scope
Requires a comprehensive landscape analysis of the behavioral health workforce to further develop strategies for retaining workers
Currently, only one-third of Californians who live with a mental illness receive the care they need. One of the largest drivers of this failure is a shortage of behavioral healthcare workers. Today, 31 California counties in "high need" for mental health services report having a workforce shortage.
With healthcare workers resigning in droves and mental health needs skyrocketing as a result of the COVID-19 pandemic, the behavioral health workforce shortage has gone from challenge to crisis. Even with the increase in need for quality mental health and addiction treatment, facilities across the state are closing due to worker shortages. When workers can instead, for example, become traveling nurses and receive a $100,000 signing bonus, it becomes even more difficult for hospitals and other facilities to retain staff. And without essential behavioral health workers providing this important care, people with mild mental health symptoms can fall into severe mental illness.
Those in rural, linguistically and ethnically diverse, and LGBTQ+ communities are severely underserved when it comes to all health care, and this is especially true of mental health care. And those suffering from severe mental illness are often forced to cycle between hospital emergency rooms, jails and city streets because of a lack of mental health care workers and resources.
SB 964 is sponsored by the Steinberg Institute. Senators Henry Stern (D-Los Angeles) and Anna Caballero (D-Merced) are principal co-authors of SB 964, and Senator Bill Dodd (D-Napa) is a co-author.
Assemblymembers Rebecca Bauer-Kahan (D-Orinda), Tom Lackey (R-Palmdale), Adam Gray (D-Merced), Marc Levine (D-Marin County), Mike Gipson (D-Carson), and Marie Waldron (R-Escondido) are co-authors.
Newsom announces water strategy for a hotter, drier California
Without action, California officials believe extreme weather could diminish the water supply by up to 10% by 2040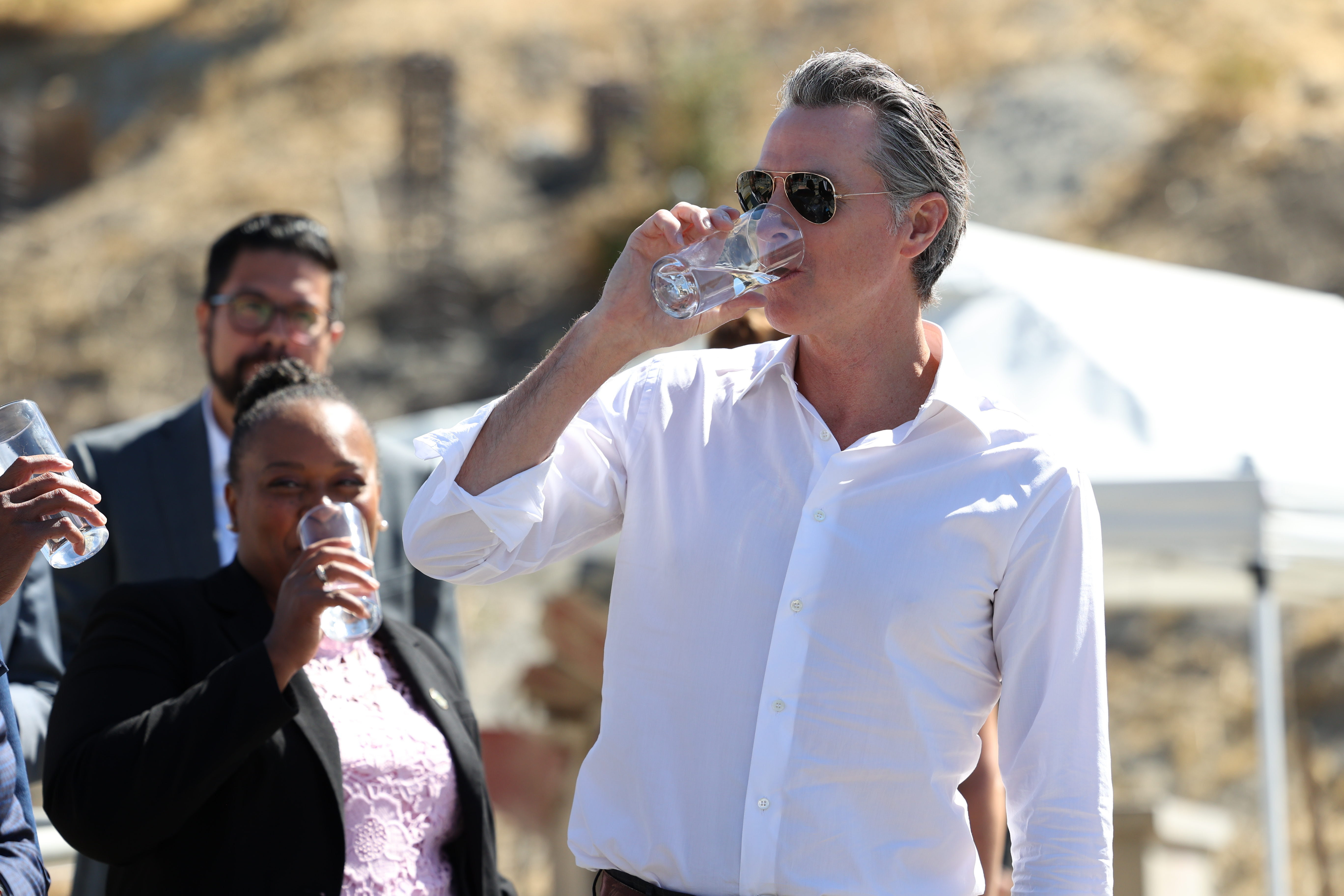 ANTIOCH – Hotter and drier weather conditions spurred by climate change could reduce California's water supply by up to 10% by the year 2040. To replace and replenish what the loss to thirstier soils, vegetation, and the atmosphere, Governor Gavin Newsom on Thursday announced California's latest actions to increase water supply and adapt to more extreme weather patterns caused by climate change. 
Thursday's announcement follows $8 billion in state investments over the last two years to help store, recycle, de-salt and conserve the water it will need to keep up with the increasing pace of climate change, generating enough water in the future for more than 8.4 million households by 2040.
The actions, outlined in a strategy document published by the Administration called "California's Water Supply Strategy, Adapting to a Hotter, Drier Future" calls for investing in new sources of water supply, accelerating projects and modernizing how the state manages water through new technology. 
This approach to California's water supply management recognizes the latest science that indicates the American West is experiencing extreme, sustained drought conditions caused by hotter, drier weather. The warming climate means that a greater share of the rain and snowfall California receives will be absorbed by dry soils, consumed by thirsty plants, and evaporated into the air. This leaves less water to meet the state's needs.
"The best science tells us that we need to act now to adapt to California's water future. Climate change means drought won't just stick around for two years at a time like it historically has – extreme weather is a permanent fixture here in the American West and California will adapt to this new reality," Governor Newsom said at the Antioch Brackish Desalination Project. "California is launching an aggressive plan to rebuild the way we source, store and deliver water so our kids and grandkids can continue to call California home in this hotter, drier climate."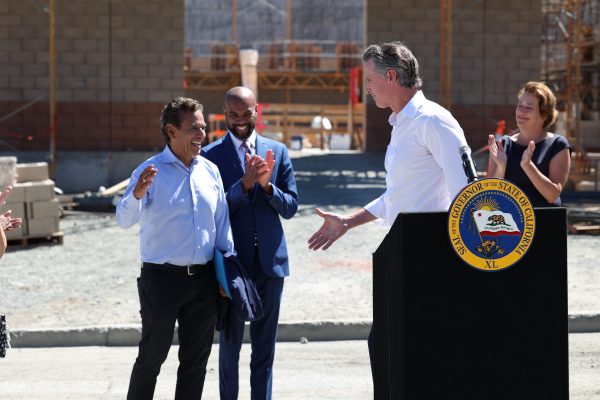 To help make up for the water supplies California could lose over the next two decades, the strategy prioritizes actions to capture, recycle, de-salt and conserve more water. These actions include:
Creating storage space for up to 4 million acre-feet of water, which will allow us to capitalize on big storms when they do occur and store water for dry periods
Recycling and reusing at least 800,000 acre-feet of water per year by 2030, enabling better and safer use of wastewater currently discharged to the ocean.
Freeing up 500,000 acre-feet of water through more efficient water use and conservation, helping make up for water lost due to climate change.
Making new water available for use by capturing stormwater and desalinating ocean water and salty water in groundwater basins, diversifying supplies and making the most of high flows during storm events.
These actions are identified broadly in the Newsom Administration's Water Resilience Portfolio – the state's master plan for water released in 2020 – but they will be expedited given the urgency of climate-driven changes. To advance the infrastructure and policies needed to adapt, the strategy enlists the help of the Legislature to streamline processes so projects can be planned, permitted and built more quickly, while protecting the environment.
Newsom announces historic Supreme Court nominations 
Judge Kelli Evans will be the second openly LGBTQ+ justice to serve on the state's high court joining Justice Martin Jenkins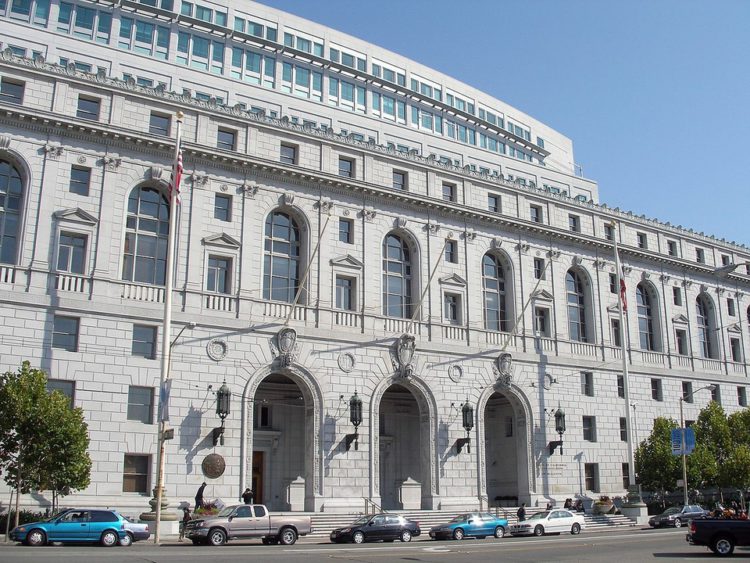 SACRAMENTO – Governor Gavin Newsom announced his nomination of Supreme Court Associate Justice Patricia Guerrero to serve as California's next Chief Justice after Chief Justice Tani Cantil-Sakauye concludes her current term of office on January 2, 2023.
A first-generation Californian, Justice Guerrero was the first Latina to serve on the California Supreme Court and, if confirmed, will be the first Latina to serve as California's Chief Justice.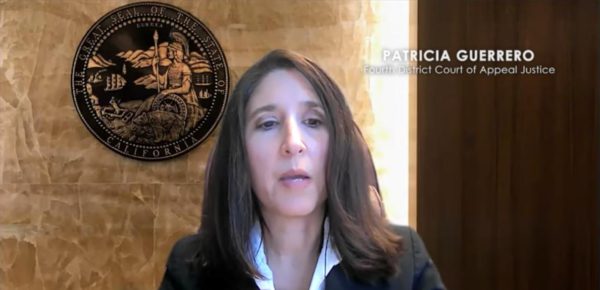 "Justice Guerrero has established herself as a widely respected jurist with a formidable intellect and command of the law and deep commitment to equal justice and public service," said Governor Newsom. "A first-generation Californian from the Imperial Valley, Justice Guerrero broke barriers as California's first Latina Supreme Court Justice, enriching our state's highest court with her insights and deep understanding of the real-world impacts of the Court's decisions in the lives of everyday Californians. I thank Justice Guerrero for her willingness to step into this role and am confident that the people of California will continue to be well served by her leadership for years to come."
"I am humbled by this nomination to lead our state's Supreme Court and thank the Governor for entrusting me with this honor," said Justice Guerrero, who was sworn in to the California Supreme Court by Governor Newsom earlier this year. "If confirmed, I look forward to continuing the strides the Court has made under Chief Justice Cantil-Sakauye to expand equal access to justice and create a fairer justice system for all Californians."  
The Governor also announced his intention to appoint Alameda County Superior Court Judge Kelli Evans to serve as an Associate Justice of the California Supreme Court to fill the vacancy created by Justice Guerrero's elevation to Chief Justice.
Equality California, the nation's largest statewide LGBTQ+ civil rights organization, released the following statement from Executive Director Tony Hoang:
"Representation is power, and it's critical in our collective fight for full, lived equality. Governor Newsom's historic appointment of Judge Evans ensures that California's highest court better reflects the diversity of our state and sends an important message to the rest of the country at a time when LGBTQ+ people, women and communities of color are under attack. Judge Evans is an outstanding, highly qualified jurist, and we are confident she will continue to uphold and advance equal justice under the law for all Californians."
Judge Evans assumed office in 2021 as a judge of the Superior Court of Alameda County. Evans served as an Assistant Public Defender at the Sacramento County Public Defender's Office, as an Attorney for the ACLU of Northern California and as a Senior Trial Attorney in the Civil Rights Division of the U.S. Department of Justice from.
She was Senior Director for the Administration of Justice at the California State Bar and Special Assistant to the Attorney General at the California Department of Justice. From 2019 to 2020, Evans worked as Deputy Legal Affairs Secretary for Criminal Justice in the Office of Governor Newsom, where she worked as Chief Deputy Legal Affairs Secretary from 2020 to 2021.
"Throughout her career, Judge Evans has dedicated herself to helping all Californians have an equal chance at justice," said Governor Newsom. "Raised by her grandmother in public housing, Judge Evans was inspired from a young age to find ways to help expand justice and opportunity for everyone, especially marginalized and vulnerable communities. I have seen firsthand her commitment to the highest ideals of public service, and her passion to protect and advance civil rights and liberties for all Californians. I have no doubt that her exemplary talent, wide-ranging knowledge and experience, strong moral compass, and work ethic will make her an outstanding Supreme Court Justice," said Governor Newsom.   
Judge Evans will be the second openly LGBTQ+ justice to serve on the state's high court joining Justice Martin Jenkins who was appointed October 2020.
"I am truly honored by this opportunity to serve the people of California on our state's highest court," said Judge Evans. "I have worked my entire career to promote equality and access to justice and to protect the rights of some of society's most disenfranchised members. If confirmed, I look forward to furthering our state's work to ensure equal justice under the law for all Californians."

"Governor Gavin Newsom has made historic appointments to the California Supreme Court in nominating Justice Patricia Guerrero to be the new Chief Justice and Judge Kelli Evans to be a Justice. These two individuals are impeccably qualified," said Erwin Chemerinsky, Dean of the University of California, Berkeley School of Law. "They will lead the California Supreme Court in using the California Constitution and California law to advance freedom and equality."
Background biographical on the Governor's choices:
Raised in the Imperial Valley by immigrant parents from Mexico, Justice Guerrero, 50, of Coronado, served as an Associate Justice at the Fourth District Court of Appeal, Division One from 2017 to 2022 and has wide-ranging experience as a trial court judge, partner at a major law firm and Assistant U.S. Attorney.  
As an appellate justice at the Fourth District Court of Appeal, Justice Guerrero authored numerous opinions to protect the rights of consumers and individuals, while also ensuring that defendants' constitutional rights are protected and that all parties, including the government, are treated fairly and consistent with the rule of law. She served as a Judge at the San Diego County Superior Court from 2013 to 2017 and was Supervising Judge for the Family Law Division at the Court in 2017. Justice Guerrero was hired as an Associate at Latham & Watkins and became a Partner in 2006. She served as an Assistant U.S. Attorney at the U.S. Attorney's Office, Southern District of California from 2002 to 2003. Justice Guerrero earned a Juris Doctor degree from Stanford Law School. The compensation for this position is $293,286. She is a Democrat.

"This is truly an exceptional and historic day for the people of California and for the justice system. Justice Guerrero is an outstanding choice to lead our court system. This includes chairing the work of the California Supreme Court in reviewing the landscape of thousands of legal opinions across the state and ensuring that the development of the law is consistent with the statutory and Constitutional mandates that govern our state," said retired California Supreme Court Justice Carlos R. Moreno. "Justice Guerrero's inspiring nomination demonstrates that, regardless of humble beginnings, hard work and commitment to one's values can lead to the fulfillment of the true American dream."

Instilled with the importance of education by her grandmother, Judge Evans, 53, of Oakland, excelled academically and was able to attend a top-rated high school when her family moved from a public housing project to a HUD subsidized apartment. One of only a small number of students of color at the school, she managed to thrive and graduate among the top of her class while working 20 hours a week to help support her family. Judge Evans went on to attend Stanford University and earn a Juris Doctor degree from the University of California, Davis School of Law, where she received the Martin Luther King, Jr. award for exceptional public service.
Judge Evans has served as a Judge in the Alameda County Superior Court since 2021. Prior to this appointment, she served as Chief Deputy Legal Affairs Secretary in the Office of Governor Gavin Newsom, where she helped shape California's moratorium on capital punishment and advised the Governor and executive agencies on myriad issues in administrative proceedings and in state and federal trial and appellate courts. 
Judge Evans served as Special Assistant to the Attorney General at the California Department of Justice from 2017 to 2019 and was Senior Director for the Administration of Justice at the California State Bar from 2014 to 2017. She was Associate Director of the ACLU of Northern California from 2010 to 2013, where she served as an Attorney from 1995 to 1998. She was a Partner at Independent Assessment & Monitoring LLP from 2006 to 2010 and an Associate at Relman and Associates from 2001 to 2004. Judge Evans served as a Senior Trial Attorney in the Civil Rights Division of the U.S. Department of Justice from 1998 to 2001 and as an Assistant Public Defender at the Sacramento County Public Defender's Office in 1995. She has served as a member of federal court-appointed monitoring teams for the Oakland and Cleveland Police Departments.  

"Judge Kelli Evans is a brilliant choice to serve as Associate Justice on the California Supreme Court. Besides being an amazingly accomplished lawyer and judge, she has devoted her professional life – and her very heart and soul – to social justice for all and is ideally suited for service on the state's highest court. I cannot imagine anybody better than Judge Evans to fill the vacancy," said Kevin Johnson, Dean of the University of California, Davis School of Law.

The Governor's nominations and appointments must be submitted to the State Bar's Commission on Judicial Nominees Evaluation and confirmed by the Commission on Judicial Appointments.
The Commission on Judicial Appointments consists of Chief Justice Tani Cantil-Sakauye, Attorney General Rob Bonta and Senior Presiding Justice of the state Court of Appeal Manuel Ramirez.
The nomination of Justice Guerrero as Chief Justice must also be confirmed by the voters in the November 8, 2022 general election. 
Newsom launches nation's largest college savings program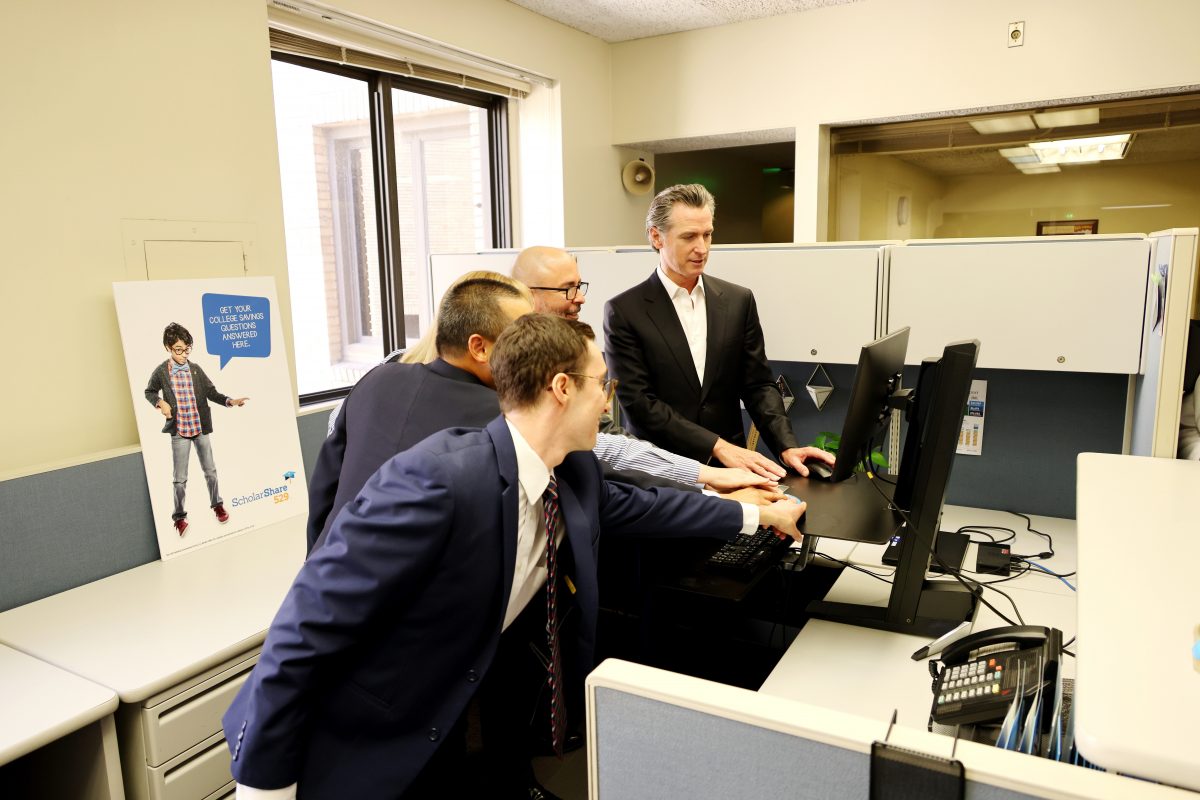 SACRAMENTO – Starting today, all Californian families of low-income public school students – 3.4 million across the state – can now access college savings accounts created in their children's names, with seed investments of between $500 and $1,500.
The CalKIDS program, launched by Governor Gavin Newsom, invests $1.9 billion into accounts for low-income school-age children in grades 1-12 and for newborn children born on or after July 1, 2022. 
"California is telling our students that we believe they're college material – not only do we believe it, we'll invest in them directly," said Newsom. "With up to $1,500, we're transforming lives, generating college-going mindsets, and creating generational wealth for millions of Californians."
"I am proud and excited to finally see CalKIDS in action," said Assemblymember Adrin Nazarian. "My goal with this program was to bridge the gap between wealth inequality and the high cost of education. CalKIDS will expand access to college through savings by providing each child born in the state of California a seed deposit in a ScholarShare 529 college savings account. Furthermore, thanks to Governor Newsom's investment and expansion of the Program to make college more accessible to low-income California kids, additional deposits will be made for low-income first graders across the state, with supplemental deposits for foster and homeless youth. Our shared vision ensures each child across the state will have an opportunity at higher education."
FIND OUT IF YOU'RE RECEIVING MONEY BY CLICKING HERE.
Up to $1,500 for 3.4 Million School-Age Children:
$500 Automatic Deposit: Eligible low-income public school students in grades 1-12.
$500 Additional Deposit: Eligible low-income public school students in grades 1-12 identified as foster youth.
$500 Additional Deposit: Eligible low-income public school students in grades 1-12 identified as homeless.
Up to $100 for Newborn Children:
$25 Automatic Deposit: Every eligible child born on or after July 1, 2022.
$25 Additional Deposit: Those who register on the program's online portal.
$50 Additional Deposit: Those who link a new or existing ScholarShare 529 account to the CalKIDS account.
Californians can begin accessing their accounts via the online portal now. In the coming months, CalKIDS will send notification letters to qualifying children and families with more information.