NYC Mayor pushes Christian "Death to Gays" politico for City post
Cabrera promotes the false notion that homosexuality is a mental illness. How could he serve as a leader for NYC's mental health communities?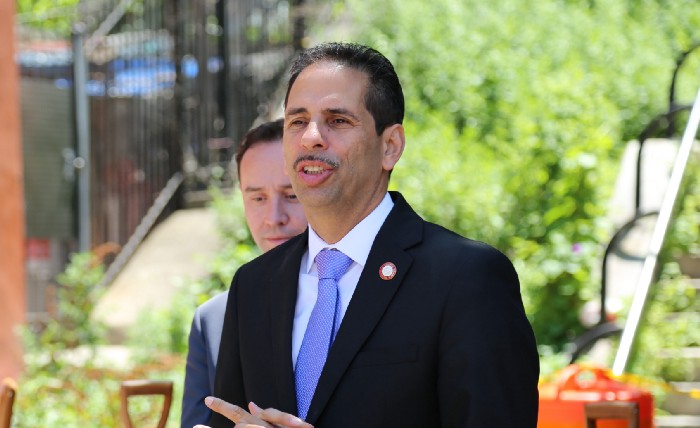 By James Finn | NEW YORK – Shortly after Uganda lawmakers passed a "life in prison" law for homosexuality, and while they debated restoring the death penalty, a Democratic politician and Christian pastor from the Bronx named Fernando Cabrera traveled there and praised them for fighting homosexuality, claiming all government officials must first be servants of the Christian God.
Cabrera made clear he supports harsh criminal penalties for gay people.
Cabrera made clear he opposes Church/State separation.
Cabrera made clear religious diversity is not what his God wants.
Cabrera endorsed dangerously ignorant claims about HIV, directly opposite to reality, claims public health experts say help encourage the spread of HIV. (For more about Cabrera's dangerous HIV claims, see extra content at the bottom of this article.)
Will Cabrera be bringing his dangerous views to New York City government? That sounds absurd, but it looks like the answer is yes.
NYC Mayor Eric Adams insists on giving Cabrera a job in his administration
Not long ago, the newly elected Democratic mayor proposed making Cabrera, a fellow Democrat and former council member from the Bronx, head of the Mayor's Office of Community Mental Health.
LGBTQ activists shouted bloody murder.
Cabrera is on the record promoting the false notion that homosexuality is a mental illness. How could he possibly serve as a leader for NYC's mental health communities?
What was the mayor thinking?
After several days of withering criticism, Adams withdrew the proposal. But he wasn't done. He tapped Cabrera to join a new Office of Faith-Based and Community Partnership as a "a conduit between city government, the faith-based community throughout New York City and nonprofit organization[s]."
LGBTQ activists, politicians, and Christian leaders are shouting bloody murder again
Allen Roskoff, a longtime gay rights activist and Democratic Party organizer, joined a wide array of Democrats, including many faith leaders, expressing shock, saying that Cabrera serving in a faith-based government post is "equally as unacceptable as him running the mental health office."
"How is he going to deal with LGBTQ people of faith? How is he going to deal with a gay synagogue? How is he going to deal with gay Catholics? What is this mayor thinking? Has he no consideration for us? It's a big FU to the LGBTQ community."
Equality New York asked members "to let Mayor Adams know that we will not accept any anti-LGBTQI individuals anywhere in government here in NYC."
Councilmember Chi Ossé of Brooklyn, a member of the LGBT Caucus, told Gay City News he strongly opposes any faith-based role for Cabrera: "The Office of Faith-Based and Community Partnerships offers a powerful opportunity to build bridges between communities and strengthen the bonds of our proudly diverse city. Mr. Cabrera's history unfortunately demonstrates that he is unfit to fulfill this role."
Adams isn't backing down. The implications are frightening.
A source told the Daily News he was in the room when out gay State Senator Brad Hoylman angrily confronted Adams about Cabrera. The source says the mayor vowed not to change his mind, saying, "This is his administration and that he can do what he wants."
Is this Democratic Party move LGBTQ people's worst nightmare coming true?
We're used to opposition to equality from the Republican Party, especially now with Trumpism dominating and queer people centered in a political bullseye. We know a backlash is happening among conservatives who are trying to roll back progress, especially in the state and local levels.
We know parents are demanding books about us and by us be removed from school curriculums and libraries, often on the flimsiest of pretexts about "sexual content."
We know queer lives in Red states are becoming more difficult, especially for transgender people. We know queer youth from all stripes of the rainbow are suffering increasing rates of bullying and calling mental health crisis lines like Trevor Project in unprecedented numbers.
The one thing we thought we could count on was Democratic Party support
I'm not claiming the sky is falling. New York City politics are a little odd. A Democratic mayor there isn't necessarily a mainstream Democrat. Adams' support of Cabrera could be a one-off, bizarre effect of City politics. Or not.
Adams is a savvy politician.
If he thinks he can ram Cabrera's appointment through despite organized Democratic opposition — and it looks like he will — then he must believe Democratic voters will ultimately have his back.
That's the nightmare.
If Adams is right, he might have just normalized homophobia in the Democratic Party.
Cabrera's positions reveal him to be deeply ignorant with respect to HIV policy, dangerously un-American in his rejection of secular government ideals, anti-Christian in his embrace of harsh punishment for gay people, and entirely unsuited to be a leader in the Democratic Party.
Cabrera's views line up point by point with those of hardline Trump Republicans.
I don't know much about Mayor Adams other than that many Democrats in NYC are leery of his conservative politics, but if he insists on appointing a reactionary anti-LGBTQ religious fanatic to his administration, then queer people's worst nightmares have started to come true.
Will American politics continue to reflect a regressive backlash against acceptance and equality? Will the Democratic Party no longer be welcoming or safe for LGBTQ people?
The jury is out. Stay tuned.
Extra content: Details about Cabrera's false claims about HIV in Uganda —
Fernando Cabrera is dead wrong about Uganda's "Christian" government reducing HIV infection rates, which remain among the highest in Africa. In the video where Cabrera praised Uganda's harsh anti-homosexuality laws, he claimed Ugandan Christian leadership was responsible for a dramatic reduction in HIV cases, saying the reduction happened, "because the righteous are ruling."
His claim is dangerously counterfactual.
Uganda's people have suffered from HIV/AIDS at higher rates than people in any other African nation except South Africa. During the period Cabrera was talking about in his speech, HIV infection rates were rising, not falling as he claimed.
Why?
Public health authorities like NCBI and WHO cite the Ugandan government's policies stigmatizing sex work and criminalizing homosexuality as primary driving factors. The full situation is complex, but Pan-African health authorities claim that to this day the Uganda government is not effectively managing the HIV crisis. Infection rates are not falling like they are in most other African nations — like in South Africa where they are now falling dramatically.
The claims Cabrera made in his speech echo claims Ugandan leaders were making then and that they continue to make, frustrating international and Pan-African efforts to contain HIV on the continent.
For details, click this link.
********************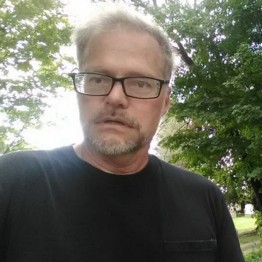 James Finn is a former Air Force intelligence analyst, long-time LGBTQ activist, an alumnus of Queer Nation and Act Up NY, a frequent columnist for the LA Blade, a contributor to other LGBTQ news outlets, and an "agented" but unpublished novelist. Send questions, comments, and story ideas to [email protected]
********************
The preceding article was previously published by Prism & Pen– Amplifying LGBTQ voices through the art of storytelling and is republished by permission.
New study on resilience & mental health among LGBTQ youth
LGBTQ youth with high resilience had 59% lower odds of reporting a suicide attempt- 69% lower odds of considering suicide in the past year
NEW YORK – The Trevor Project observing the 53rd anniversary of the riots at the Stonewall Inn that sparked a greater movement for LGBTQ+ rights and equality this week, released new data that examines resilience and mental health among LGBTQ youth.
"As we celebrate Pride Month and commemorate the Stonewall Riots, there is often discussion of the 'resilience' of the LGBTQ community and the ways in which members are able to bounce back in the face of adversity. These data highlight the fact that resilience is not just an admirable quality – but one that can be associated with improved mental health among LGBTQ youth," said Dr. Jonah DeChants, Research Scientist at The Trevor Project.
"Higher resilience in our sample was consistently associated with better mental health outcomes including decreased risk for anxiety, depression, and suicide attempts in the past year among LGBTQ youth. Moving forward, we should invest further research into understanding how LGBTQ youth can successfully develop high resilience. Additionally, we should work to dismantle systems of oppression and implement LGBTQ-inclusive anti-discrimination protections  so that LGBTQ youth are not required to possess resilience to excel and thrive." 
Key Findings:
LGBTQ youth with high resilience had 59% lower odds of reporting a suicide attempt, and 69% lower odds of considering suicide in the past year, compared to LGBTQ youth with low resilience.
LGBTQ youth with high resilience reported 81% lower odds of anxiety symptoms, compared to LGBTQ youth with low resilience.
LGBTQ youth with high resilience reported 79% lower odds of recent depression, compared to LGBTQ youth with low resilience.
LGBTQ youth who have supportive families and are in supportive environments have higher resilience.
LGBTQ youth ages 18 to 24 reported significantly higher resilience than LGBTQ youth ages 13 to 17.
Read the report:
150 people on Tennessee's sex offender registry for HIV-related conviction
Nearly one-half of HIV registrants on the SOR were women and over three-quarters of HIV registrants were Black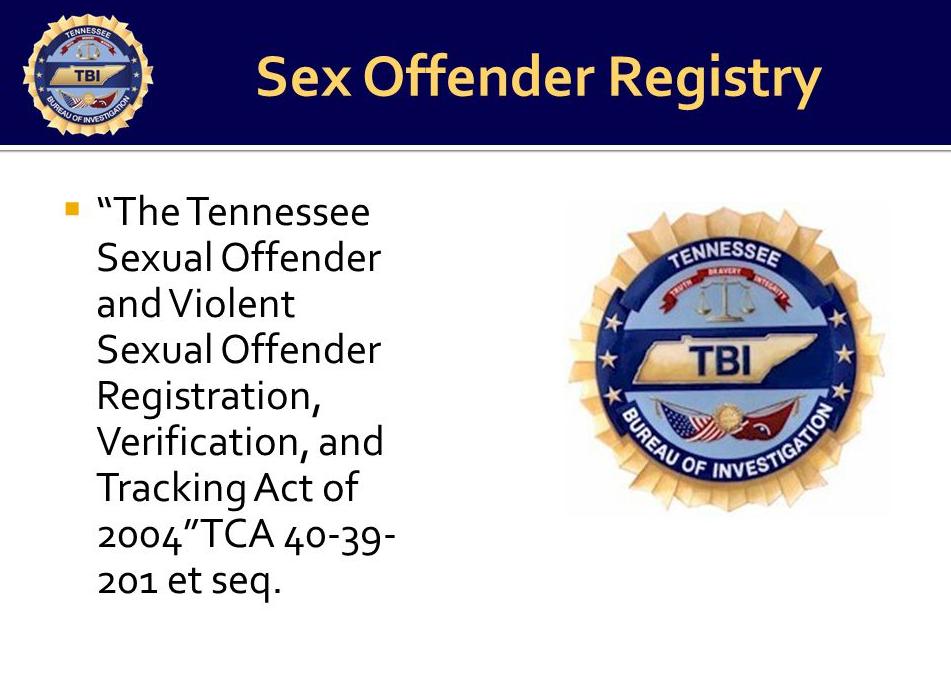 LOS ANGELES – At least 154 people have been placed on Tennessee's sex offender registry (SOR) for an HIV-related conviction since 1993, according to a new report by the Williams Institute at UCLA School of Law.
Enforcement of HIV crimes in Tennessee disproportionately affects women and Black people. Nearly one-half of HIV registrants on the SOR were women and over three-quarters of HIV registrants were Black.

Tennessee's two primary HIV criminalization laws—aggravated prostitution and criminal exposure—make it a felony for people living with HIV to engage in sex work or other activities, such as intimate contact, blood donation, or needle exchange, without disclosing their status. Both are considered a "violent sexual offense" and require a person convicted to register as a sex offender for life.

Examining Tennessee's sex offender registry, researchers found that Shelby County, home to Memphis, accounts for most of the state's HIV convictions. Shelby County makes up only 13% of Tennessee's population and 37% of the population of people living with HIV in the state, but 64% of HIV registrants on the SOR. Moreover, while Black Tennesseans were only 17% of the state's population and 56% of people living with HIV in the state, 75% of all HIV registrants were Black.

In Shelby County, 91% of aggravated prostitution convictions resulted from police sting operations in which no physical contact ever occurred. In addition, the case files showed that 75% of those convicted were Black women. When it came to criminal exposure case files, all of those convicted except one person were Black men.

"Tennessee's HIV criminal laws were enacted at a time when little was known about HIV and before modern medical advances were available to treat and prevent HIV," said lead author Nathan Cisneros, HIV Criminalization Analyst at the Williams Institute. "Tennessee's outdated laws do not require actual transmission or the intent to transmit HIV. Moreover, the laws ignore whether the person living with HIV is in treatment and virally suppressed and therefore cannot transmit HIV."

KEY FINDINGS
Incarcerating people for HIV-related offenses has cost Tennessee at least $3.8 million.
Of the 154 people who have been placed on Tennessee's SOR for an HIV-related conviction, 51% were convicted of aggravated prostitution, 46% were convicted of criminal exposure, and 3% were convicted of both.
Women account for 26% of people living with HIV in Tennessee and 4% of people on the SOR, but 46% of the SOR's HIV registrants.
Black people account for 17% of people living in Tennessee, 56% of those living with HIV, 27% of people on the SOR, but 75% of the SOR's HIV registrants.
Black women were the majority of aggravated prostitution registrants (57%), while Black men were the majority of criminal exposure registrants (64%).
People with an HIV-related offense are more economically vulnerable when compared to others on the state's SOR.

One in five (19%) HIV registrants were homeless compared to 9% of all SOR registrants.
28% of HIV registrants reported an employer address compared to about half (49%) of all SOR registrants.

Shelby County has one aggravated prostitution conviction for every 115 people living with HIV in the county, and Black people were 90% of all people convicted for aggravated prostitution.

Over 90% of aggravated prostitution convictions in Shelby County were the result of police sting operations.
Only 3% of aggravated prostitution convictions in Shelby County alleged any intimate contact.
Nearly all (95%) people arrested in Shelby County for criminal exposure were Black men, compared to 64% of people statewide.
The Williams Institute has conducted research on HIV criminalization in numerous U.S. states.
New Pew Research Center poll: Americans at odds over Trans issues 
Strong majorities favor non-discrimination protections but weaker support for access to transition-related care among minors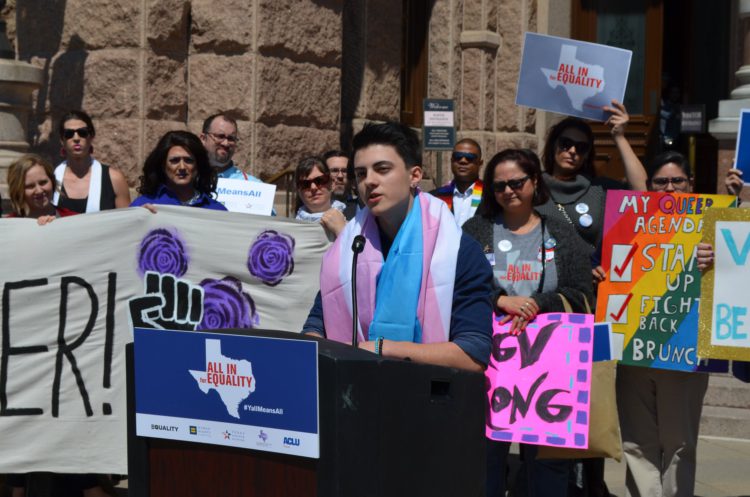 WASHINGTON – A new survey from a leading non-partisan research center reveals Americans have mixed views on transgender issues at a time when states are moving forward with measures against transgender youth, with strong majorities favoring non-discrimination protections but weaker support for access to transition-related care among minors and participation in school sports.
The Pew Research Center issued the findings on Tuesday as part of the results of its ongoing study to better understand Americans' views about gender identity and people who are transgender or non-binary. The findings are based on a survey of 10,188 U.S. adults from data collected as part of a larger survey conducted May 16-22.
A majority of respondents by wide margins favor non-discrimination protections for transgender people. A full 64 percent back laws or policies that would protect transgender people from discrimination in jobs, housing, and public spaces, while roughly 8-in-10 acknowledge transgender people face at least some discrimination in our society.
Additionally, nearly one half of Americans say it's extremely important to use a transgender person's new name after they undergo a transition, while an additional 22 percent say that is somewhat important. A smaller percentage, 34 percent, say using a transgender person's pronouns is extremely important, and 21 percent say it is somewhat important.
But other findings were less supportive:
60 percent say a person's gender is determined by sex assigned at birth, reflecting an increase from 56 percent in 2021 and 54 percent in 2017, compared to 38 percent who say gender can be different from sex assigned at birth.
54 percent say society has either gone too far or been about right in terms of acceptance, underscoring an ambivalence around transgender issues even among those who see at least some discrimination against transgender people.
About six-in-ten adults, or 58 precent, favor proposals that would require transgender athletes to compete on teams that match the sex they were assigned at birth as opposed to teams consistent with their gender identity, compared to 17 percent who oppose that and 24 percent neither favor nor oppose it.
46 percent favor making it illegal for health care professionals to provide transition-related care, such as hormones or gender reassignment surgery, to someone younger than 18, compared to 31 percent who oppose it.
Americans are more evenly split when it comes to making it illegal for public school districts to teach about gender identity in elementary schools (which is favored by 41 percent, and opposed by 38 percent) and investigating parents for child abuse if they help someone younger than 18 obtain transition-related care (37 percent are in favor and 36 percent oppose it).
Young adults took the lead in terms of supporting change and acceptance. Half of adults ages 18 to 29 say someone can be a man or a woman even if that differs from the sex they were assigned at birth, compared to about four-in-10 of those ages 30 to 49 and about one-third of respondents 50 and older.
Predictably, stark differences could be found along party lines. Democrats by 59 precent say society hasn't gone far enough in accepting people who are transgender, while 15 percent say it has gone too far and 24 percent say it's been about right. For Republicans, 10 percent say society hasn't gone far enough, while 66 percent say it's gone too far and 22 percent say it's been about right.
Read the full report here.