Man sentenced to life in prison for 1992 murder of gay sailor recommended for parole
Family of Allen Schindler organizes campaign opposing release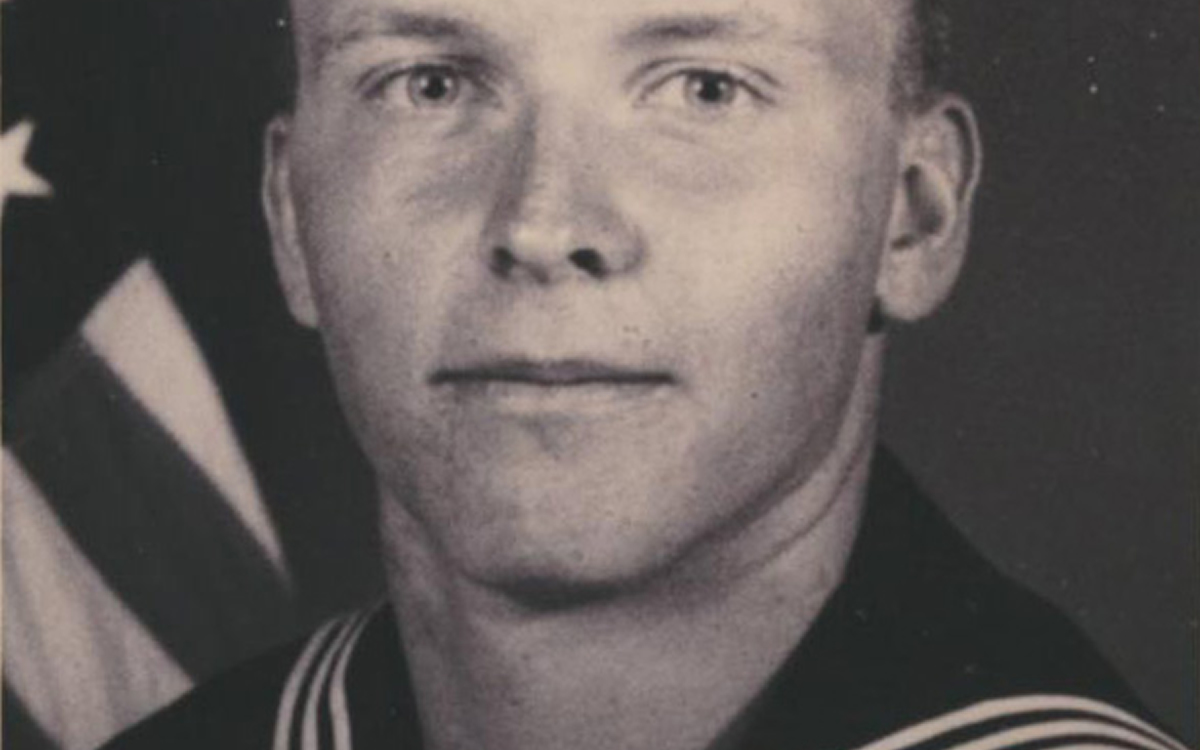 WASHINGTON – A former U.S. Navy sailor sentenced to life in prison for the 1992 anti-gay murder of fellow U.S. Navy sailor Allen Schindler while the two were stationed in Japan received a recommendation for parole at a Feb. 17 hearing, according to Schindler's sister who attended the hearing.
Members of Schindler's family, who expressed strong opposition to approving parole for former Navy Airman Apprentice Terry M. Helvey, are calling on the LGBTQ community and others to send email messages and letters opposing parole for Helvey to an official with the U.S. Parole Commission, which is an arm of the U.S. Department of Justice.
Kathy Eickhoff, Schindler's sister, told the Washington Blade that a parole examiner issued the recommendation that Helvey be approved for parole at the Feb. 17 Zoom hearing after listening to testimony by Helvey and his sister. Eickhoff said she, her mother, and her daughter also gave testimony at the hearing in their role as the victim's family.
"He was given a recommendation to be paroled on Oct. 26, 2022," Eickhoff said. "It will now go to a parole board for a final decision," she said. "That will happen in the next week to three weeks."
Porcha L. Edwards, the Parole Commission official that Schindler's family members are urging people to contact to oppose parole for Helvey, couldn't immediately be reached for comment.
Schindler's murder triggered expressions of outrage by LGBTQ activists when news surfaced that Schindler, 22, had been subjected to harassment and threats of violence on board the Navy's amphibious assault ship Belleau Wood when rumors surfaced on the ship that Schindler was gay, and the ship's captain ignored Schindler's request for protection.
Naval investigators disclosed that Helvey and another one of Schindler's shipmates, Airman Charles Vins, attacked Schindler on Oct. 27, 1992, in a men's bathroom at a public park in Sasebo, Japan near where their ship was docked.
A Naval investigative report says a witness to the attack saw Helvey repeatedly stomp on Schindler's head and body inside the bathroom. An autopsy later found that Schindler's head and face were crushed beyond recognition, requiring that his body be identified by a known tattoo on his arm.
Another Naval investigator, according to media reports, presented evidence that Helvey admitted to his hostility toward Schindler when Helvey was interrogated at the time of his arrest the day after the murder. "He said he hated Homosexuals. He was disgusted by them," the investigator said in a report. In describing Helvey's thoughts on Schindler's murder, the investigator, Kennon F. Privette, quoted Helvey as saying, "I don't regret it. I'd do it again…He deserved it."
Helvey, 21, was later sentenced to life in prison after pleading guilty to killing Schindler. The guilty plea was part of a plea bargain offer by military prosecutors not to seek the death penalty, which could have been pursued under military law.
Charles Vins, the other sailor implicated in Schindler's murder, whose lawyer argued that he was an accomplice to the attack who did not actually physically assault Schindler, also pleaded guilty to three lesser charges, including failure to report a serious crime, as part of a separate plea bargain offer by prosecutors. As part of that plea offer, Vins cooperated with prosecutors in the case against Helvey. He was released after serving 78 days of a one-year prison sentence.
After being dishonorably discharged from the Navy, Helvey was transferred to a federal prison and has been an inmate in several federal prisons for the past 29 years. He is currently an inmate at the Federal Correctional Institution in Greenville, Ill.
Eickhoff, Schindler's sister, said Helvey has been applying for parole and clemency almost every year for at least the past 20 years. She said federal parole authorities have turned down all those requests until last week, when, for the first time, a parole examiner issued the recommendation for parole.
According to Eickhoff, Helvey, who is now 50 years old, has expressed remorse for what he did 29 years ago and claims he is a different person. She said the Feb. 17 parole hearing, in which the parole examiner asked Helvey questions, appeared to focus on whether Helvey would "reoffend" if released from prison.
"He [Helvey] said what he has lined up," Eickhoff told the Blade. "He's going to go home. He's got three different jobs lined up. His mother and his stepfather need him. He wants to be a truck driver," Eickhoff said. "And then, of course, all of the things he has done while he's been in prison," she recounted Helvey saying at the hearing. "All of the mentoring and all of the classes and all the wonderful things he's done."
Eickhoff noted that if Helvey is approved for parole and is released on Oct. 26 of this year, it will take place one day short of the 30th year after her brother's murder. She said the parole examiner also stated at the hearing that 30 years of incarceration in a federal prison can sometimes become a threshold for when a prisoner becomes eligible for parole under federal law.
"And he does have a parole hearing every two years and a clemency hearing every other year," Eickhoff said. So, it's more or less every year we are going through this," she told the Blade. "Twenty-nine years ago, we thought that was it," she said when Helvey was sentenced to life in prison. "But no, that's not what happened."
The U.S. Bureau of Prisons website says all federal and state prisoners are eligible to apply for clemency, which can be granted by a state governor or the U.S. president depending on the circumstances of the case.
Among those joining Schindler family members in urging opposition to parole for Helvey is longtime gay activist Michael Petrelis of San Francisco, who called on the Navy to publicly recognize the Schindler murder as a hate crime shortly after the murder took place in 1992.
In 2015, Petrelis released to the public a 900-page Naval investigative report he obtained from the Navy through a Freedom of Information Act request that revealed new information that the Navy had withheld in earlier years.
Among other things, the investigative report provided further details that the captain of the ship on which Schindler was stationed discussed Schindler's request for protection from anti-gay harassment in front of other shipmates. Doing so further spread the word that Schindler was gay, a development that subjected him to intensified anti-gay harassment on the ship, according to Petrelis.
Eickhoff and her family are urging members of the LGBTQ community and others supportive of what they say is justice for Allen Schindler to send letters and email messages expressing opposition to parole for Helvey to:
Porcha L. Edwards
Victim Witness Specialist
United States Parole Commission
United States Department of Justice
90 K Street, N.E., Third Floor
Washington, D.C. 20530
Email: [email protected]
Office: 202-346-7003
Work Cell: 202-880-2156
$600 Million in refunds returned to airline passengers
Airlines were also fined $7.25 Million in civil penalties against six airlines for extreme delays in providing refunds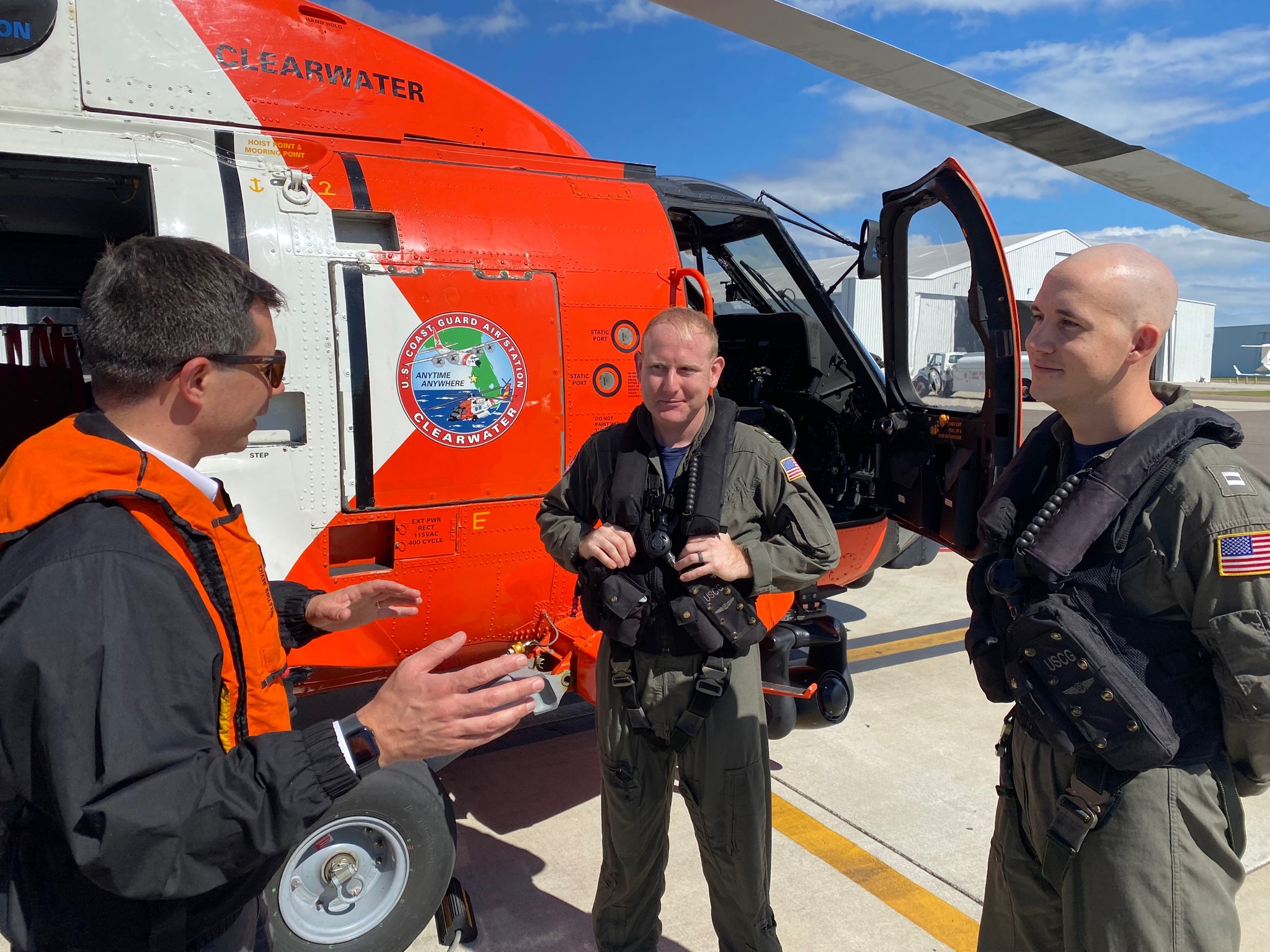 WASHINGTON – The U.S. Department of Transportation, (DOT) announced Monday that six U.S. air carriers, targeted by the DOT paid more than half a billion dollars to people who were owed a refund due to a canceled or significantly changed flight.
In a press release, the DOT noted that these fines are part of DOT's ongoing work to ensure Americans receive the refunds they are owed from airlines. Since the beginning of the COVID-19 pandemic, DOT has received a flood of complaints from air travelers about airlines' failures to provide timely refunds after they had their flights canceled or significantly changed. 
"When a flight gets canceled, passengers seeking refunds should be paid back promptly. Whenever that doesn't happen, we will act to hold airlines accountable on behalf of American travelers and get passengers their money back." said U.S. Transportation Secretary Pete Buttigieg. "A flight cancellation is frustrating enough, and you shouldn't also have to haggle or wait months to get your refund." 
In addition to the more than $600 million in refunds airlines have paid back, the Department announced today that it is assessing more than $7.25 million in civil penalties against six airlines for extreme delays in providing refunds.
With today's fines, the Department's Office of Aviation Consumer Protection has assessed $8.1 million in civil penalties in 2022, the largest amount ever issued in a single year by that office. A majority of the assessed fines will be collected in the form of payments to the Treasury Department, with the remainder credited on the basis of payments to passengers beyond the legal requirement.
The Department's efforts have helped lead to hundreds of thousands of passengers being provided with more than half a billion dollars in required refunds. The Department expects to issue additional orders assessing civil penalties for consumer protection violations this calendar year. 
The fines assessed today and required refunds provided are:
Frontier – $222 million in required refunds paid and a $2.2 million penalty
Air India – $121.5 million in required refunds paid and a $1.4 million penalty
TAP Portugal – $126.5 million in required refunds paid and a $1.1 million penalty
Aeromexico – $13.6 million in required refunds paid and a $900,000 penalty
El Al – $61.9 million in required refunds paid and a $900,000 penalty
Avianca – $76.8 million in required refunds paid and a $750,000 penalty
Under U.S. law, airlines and ticket agents have a legal obligation to refund consumers if the airline cancels or significantly changes a flight to, from and within the United States, and the passenger does not wish to accept the alternative offered. It is unlawful for an airline to refuse refunds and instead provide vouchers to such consumers.
The fines announced today are one of the many steps the Department is taking to protect consumers. Below are additional actions DOT has taken:
During the summer, the Department rolled out a new airline customer service dashboard to help consumers determine what they are owed when a flight is cancelled or delayed because of an airline issue. Previously, none of the 10 largest U.S. airlines guaranteed meals or hotels when a delay or cancellation was within the airlines' control, and only one offered free rebooking. However, after Secretary Buttigieg called on airlines to improve their service and created this dashboard, nine airlines now guarantee meals and hotels when an airline issue causes a cancellation or delay and all 10 guarantee free rebooking. The Department will continue to work to increase transparency so Americans know exactly what the airlines are providing when they have a cancellation or delay. 
 
The Department's proposed rule on Airline Ticket Refunds, if adopted, would: 1) require airlines to proactively inform passengers that they have a right to receive a refund when a flight is canceled or significantly changed, and 2) define a significant change and cancellation that would entitle a consumer to a refund. The rule would also 3) require airlines to provide non-expiring vouchers or travel credits when people can't travel because they have COVID-19 or other communicable diseases; and 4) require airlines that receive significant government assistance in the future related to a pandemic to issue refunds instead of non-expiring travel credits or vouchers when passengers are unable or advised not to travel because of a serious communicable disease.
 
The Department has proposed a rule that would significantly strengthen protections for consumers by ensuring that they have access to certain fee information before they purchase their airline tickets. Under the proposed rule, airlines and travel search websites would have to disclose upfront – the first time an airfare is displayed – any fees charged to sit with your child, for changing or cancelling your flight, and for checked or carry-on baggage. The proposal seeks to provide customers the information they need to choose the best deal. Otherwise, surprise fees can add up quickly and overcome what may look at first to be a cheap fare. DOT encourages members of the public and interested parties to submit comments by December 19, 2022. 
The Department has proposed a rule to refund passengers for services they paid for that aren't actually provided (e.g., broken WiFi). 
The Department invites the public to submit comment on this rulemaking by December 16, 2022. The Department's Aviation Consumer Protection Advisory Committee will publicly deliberate on the Department's proposed rule on Airline Ticket Refunds and decide on recommendations to make to the Department at a virtual meeting on December 9, 2022. To register and attend this virtual meeting, please use this link:
 https://usdot.zoomgov.com/webinar/register/WN_V2zwVF3RQfuoOkyYFVqvdA. 
For information about airline passenger rights, as well as DOT's rules, guidance, and orders, the Department's aviation consumer website can be found at: