South Africa farm refuses same-sex weddings, stops hosting all marriages
Couple filed complaint with country's Human Rights Commission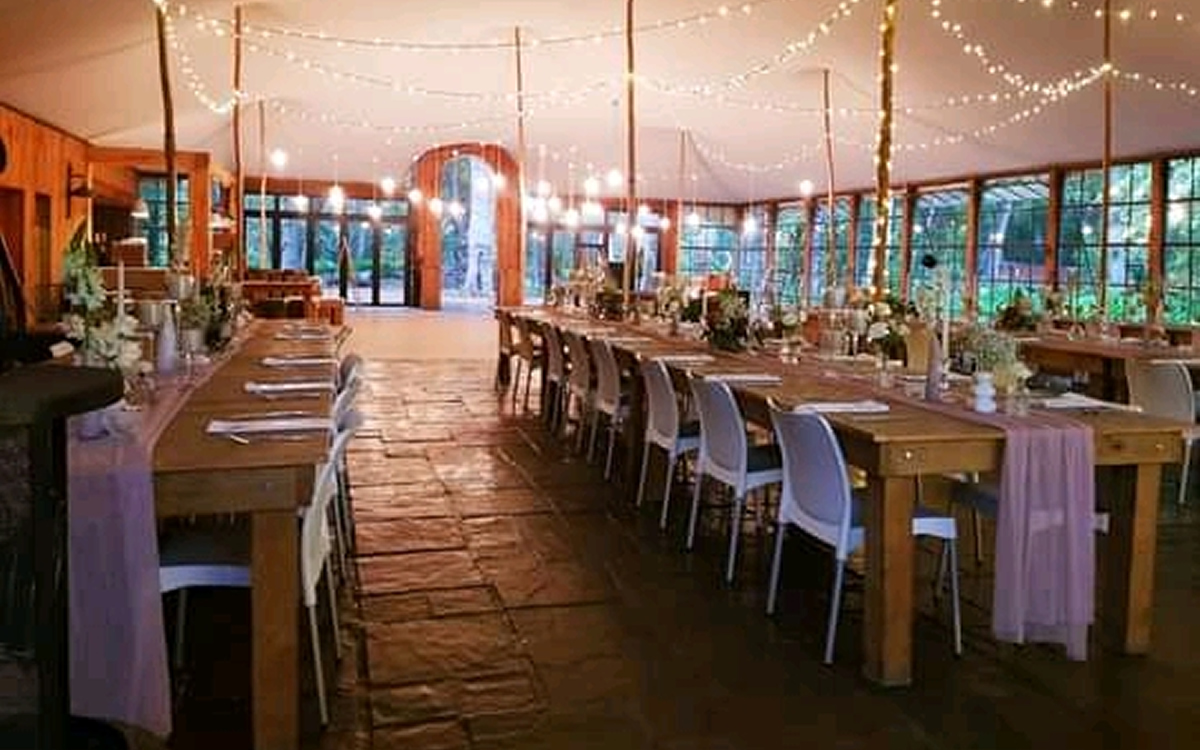 STANFORD, South Africa — There have been mixed reactions from South Africa's LGBTQ community after a popular wedding venue east of Cape Town announced it will no longer host weddings.
The Beloftebos farm, which Coia and Andreis de Villiers own, is 90 miles east of Cape Town and hosts a number of events.
It first came under the spotlight in 2017 when Alexandra Thorne and her partner Alex Lu approached Coia de Villiers in the hope of hosting a wedding, but was told the venue does not host same-sex marriages. Another same-sex couple, Megan Watling and Sasha-Lee Heekes, in January 2020 had a similar experience and approached the South Africa Human Rights Commission (SAHRC) which brought the de Villiers before the Equality Court for discrimination against the LGBTQ community.
The closure of the wedding venue has since seen Ruth Maseko, convener of the Triangle Project, an LGBTQ rights group, labeling the move as a total divergence from the LGBTQ community.
"Firstly, religious convections in the Bible have been used to appeal many forms of oppression including oppression of women, slavery amongst others," said Maseko. "The sadness is that religion is still a point of exclusion and intolerance instead of being loving, affirming and inclusive. The case of the Beloftebos; owners to no longer host weddings at all than to allow people who do not identify exactly as they do is very repugnant. I wonder at what point do we become humans to know and understand the one who created you is the one who created us, members of the LGBTQIA+ (community)?"
"In this country, we have a constitution and as LGBTQIA+ people, we are protected by the constitution in that people may not discriminate against us on the grounds of our sexual orientation," lamented Ruth. "If a wedding venue is open to the public, you cannot say we are open to the public except for LGBTQIA+ people or we are open to the public except black people, it is not constitutional."
Michael Swain, director of Freedom of Religion South Africa, however, said the de Villiers had cited that they fully respect and recognize the constitutional rights of the LGBTQ community.
"The issue for the de Villiers family has always been about their sincere and deeply held convictions on the sacrament of marriage," said Swain. "It has never been about the sexual orientation of any person and they have at every opportunity made it crystal clear that they fully respect and recognize the constitutional rights of the LGBTQIA+ community."
"They have therefore asked the SAHRC to accept, without having to agree with them, that their bona fide and intensely-held world view is that marriage is a sacrament between a man and a woman," added Swain. "Further, that their views and beliefs regarding marriage are for considered and nuanced reasons which in turn are fundamental to their relationship with God. This relationship is central to how they live their lives and it guides all their activities, including their decisions to diversify the use of their farm."
Swain said "the decision of the de Villiers family to no longer make the wedding venue on their property generally available to the public was not part of their proposal to the SAHRC to find a resolution to this matter."
"Rather, it was the culmination of a process of prayer and consideration over a number of years. This decision was accelerated by the severe impact of the COVID-19 lockdown regulations that effectively shut down the wedding industry," added Swain. "However, the Beloftebos farm will continue to be used for a variety of Christian ministry (sic) and other events. By way of example, and in line with their decision, they have recently hosted a conference covering the topic of Biblical engagement with secular society."
Furthermore, Swain said the constitution is very clear on the issue of freedom.
"To date, there has been no legal precedent to force a wedding venue to host and celebrate a same sex marriage," said Swain. "However, if someone can be forced to participate in and celebrate events that violate their conscience, religion and belief, then every supplier of goods and services in South Africa may be forced to perform work or to provide services that they fundamentally disagree with."
"This case is therefore about freedom, freedom for all of us to live in an open and democratic society where people are free to live their lives as they choose, in mutual respect for the dignity and sincerely held beliefs of one another," added Swain. "Our constitution does not require everyone to believe the same and it should not punish people for holding divergent beliefs and opinions."
The de Villiers have since written this week to the SAHRC in an attempt to amicably resolve this matter, which has been ongoing for more than two years.
Daniel Itai is the Washington Blade's Africa Correspondent.
Report documents continued persecution of LGBTQ+, intersex people in Cameroon
Country's penal code criminalizes consensual same-sex sexual activity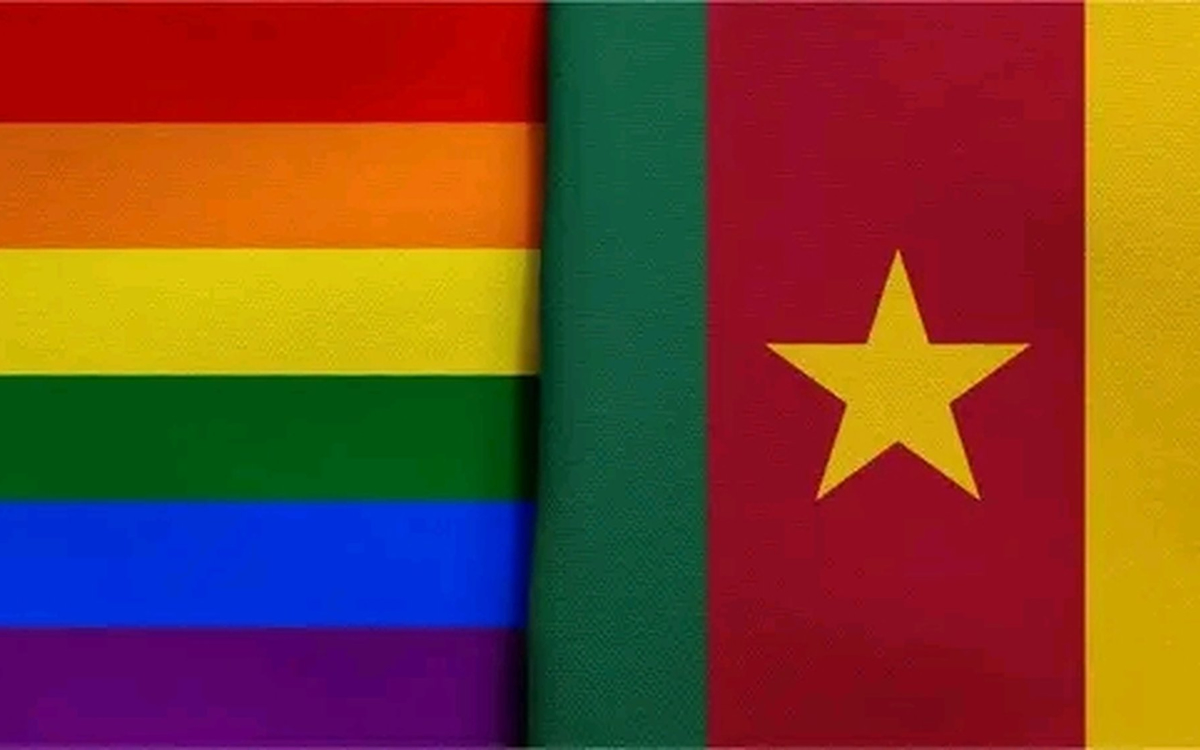 YAOUNDÉ, Cameroon — A 2022 Human Rights Watch report shows LGBTQ+ and intersex people in Cameroon continue to suffer persecution and abuse.
The Penal Code of 2016 criminalizes consensual same-sex sexual activity for both men and women. It carries a maximum penalty of five years in prison and a fine. Cameroon's first penal code, which was adopted in 1965, did not criminalize homosexuality, but a 1972 amendment made consensual same-sex sexual activity illegal.
"In 2022, armed groups and government forces committed human rights abuses, including unlawful killings, across Cameroon's Anglophone regions and in the Far North region and the persecution of LGBT people and mob attacks against members of the LGBT community intensified," notes the report.
The report notes security forces from March to May 2022 "arbitrarily arrested" at least six people and detained 11 others "for alleged consensual same-sex conduct and gender nonconformity."
Human Rights Watch indicates a crowd of eight men armed with machetes, knives, sticks and wooden planks attacked a group of at least LGBTQ+ and intersex people in April 2022. Cameroonian police detained and beat at least two of the victims, according to the report.
Tembeng Eli-Ann Anwi, a Cameroonian gender rights activist, said religion also plays a pivotal role in the ostracization of LGBTQ+ and intersex people.
"Identifying as 2SLGBTQIA+ is still a crime in Cameroon as per our Penal Code. Even though we are rectifying laws on gender equality, our government still finds it a criminal offence because it is still a crime and doing it publicly is bad, as any crime in Cameroon with evidence is a punishable offense," said Anwi. "Moreso, if we look in the Bible, Sodom and Gomorrah were destroyed partly because this was practised there and for Christians, we know just the relationship between a man and a woman and not people of the same gender.
"So to protect the people of this rainbow nation, they have to go to where it is being accepted, if you think it is right, come out and advocate for your beliefs, but do not forcefully engage people in your circle," added Anwi. "However, not everyone or every society goes with every belief so to be safe you have to practice yours in your closet till the day it is legal, but people should not judge people for who they are."
Blaise Chamango, director of Human Is Right, a Cameroonian NGO, said the police use the Penal Code to justify the arbitrary arrests of LGBTQ+ and intersex people.
"Section 346 of the Cameroon Penal Code condemns homosexuality in Cameroon so the police officers use this as a pretext to keep harassing LGBT persons and subjecting them to illegal detention," said Chamango. "As a result, those who identify as LGBT are constantly under attack from the community because it is something which is new and strange to many here, in some communities which are still very traditional it is even a taboo to mention that as some people are hostile to LGBT and do not want to associate with them."
Chamango, like Anwi, noted religion in Cameroon "is strongly against the LGBT community as most religious leaders here abhor the practice and discourage believers to associate or accept identifying as LGBT as being normal."
"Nevertheless, we need to empower civil society organizations to carry out sensitization campaigns to promote a culture of tolerance and coexisting with LGBT persons and the rest of the society," said Chamango. "It is also important to provide technical and material support to such organizations so as to provide legal support to LGBT persons who are victims of abuses."
The State Department's 2021 human rights report notes numerous cases of authorities arresting LGBTQ+ and intersex Cameroonians and abusing them while in their custody. Violence and discrimination based on sexual orientation, gender identity and HIV status were also commonplace in the country.
"The constitution prescribes equal rights for all citizens; however, the law does not explicitly prohibit discrimination against LGBTQI+ persons in housing, employment, nationality and access to government services such as health care," notes the report. "Security forces sometimes harassed persons based on their perceived sexual orientation or gender identity, including individuals found with condoms and lubricants. Fear of exposure affected individuals' willingness to access HIV and AIDS services, and several HIV positive men who had sex with men reportedly were partnered with women, in part to conceal their sexual orientation. Anecdotal reports suggested some discrimination occurred in places of employment with respect to sexual orientation."
U.S. Ambassador to Cameroon Christopher Lamora is openly gay.
The Washington Blade has reached out to the State Department for comment on the Human Rights Watch report.
Daniel Itai is the Washington Blade's Africa Correspondent.