Elton John's private jet forced to make emergency return to UK airport
The Sun noted that the singer, 74, was shaken by the ordeal — but hours later caught another flight to the US in time for a gig last night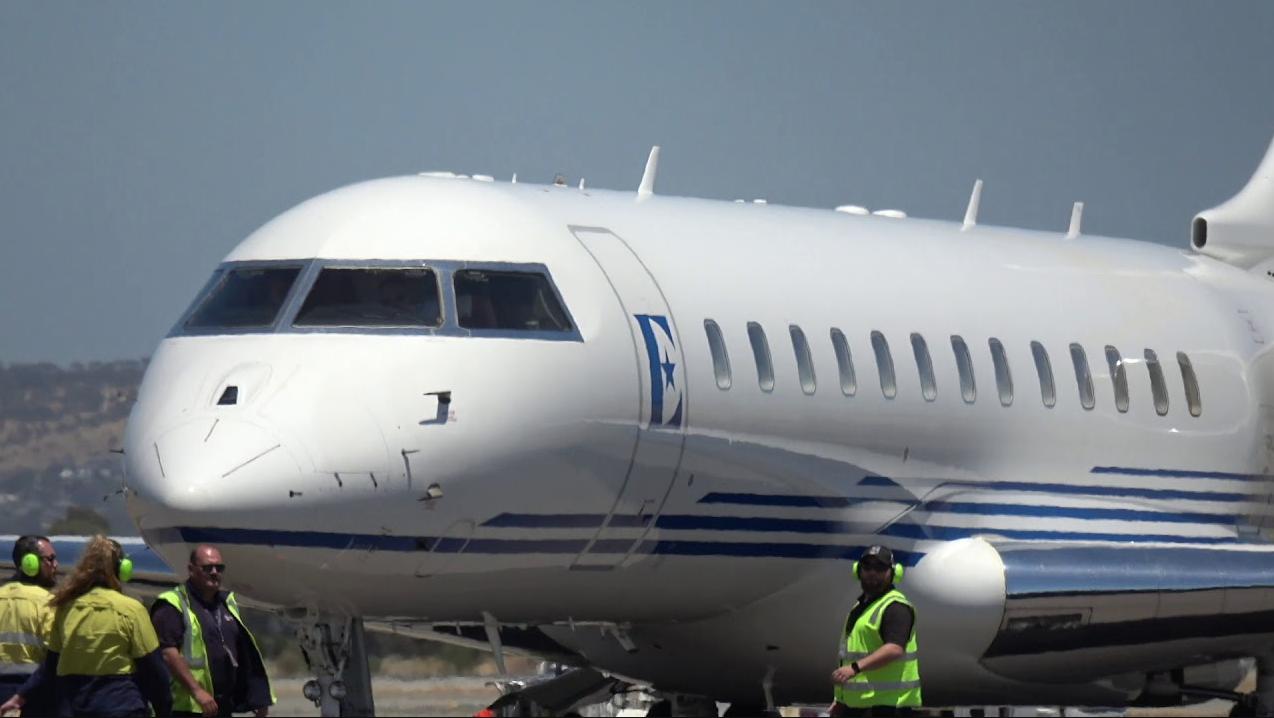 FARNBOROUGH, United Kingdom – British musical superstar Sir Elton John was aboard his private jet bound for New York when the aircraft suffered hydraulic failure at 10,000 ft in the air. Declaring an in-flight emergency the singer's pilot made a U-turn while approaching the coast of southern Ireland returning back to Farnborough Airport, 41 miles Southwest of London.
Complicating the flight were the storm front winds moving through the area of the airport with wind gusts that reached 80mph, forcing the pilot to abort landing the crippled jet twice.
British tabloid media outlet 'The Sun' reported a witness who was present when John' s private jet was forced to make the emergency landing said it was a 'horrible thing to see'.
Fire crews had raced to the runways at Farnborough Airport as the aircraft tried to make an emergency landing. According to another witness, the plane was being 'rocked from side to side' as it tried multiple times to land.
Due to the intense winds from the storm front, when the jet tried to land on the tarmac it would 'soar back into the air'. "It was only at the third attempt to land that the plane got down," a local plumber Philip Thomson, who was working at the time, explained to the 'The Sun'.
The singer's twin-jet engine Bombardier Global Express was buffeted by the strong crosswinds caused by the storm front surrounding the airport.
"The aircraft's nose was far too vertical. The plane was descending and was halfway along the runway when it gave up trying to hit the tarmac," Thomson said.
"It soared back in the air," he continued. "A crowd had gathered after word went around that Elton was in difficulty. And as the plane came around again for a second attempt to land, the storm was doing its worst."
"It was only at the third attempt to land that the plane got down. The pilot made a flatter approach and the wind had dropped slightly. Everyone watching was mightily relieved," he added.
The Sun also noted that the singer, 74, was shaken by the ordeal — but hours later caught another flight to the U.S. in time for a gig last night. John was due to perform at Madison Square Garden in New York City as part of his Farewell Yellow Brick Road Tour.
He has two dates scheduled at the venue, including February 22 and 23.
.
LGBTQ+ 'Swifties' get emotional Pride month support in Chicago
Swift said that she was inspired to get vocal about LGBTQ activism after having a conversation with her friend Todrick Hall
CHICAGO – The over fifty-thousand Taylor Swift fans packing Soldier Field Friday night as the singer brought her current "The Eras Tour" to the Windy City for a three-day sold-out stop-over were treated to a Vegas-style spectacle. But for her LGBTQ+ 'Swifties' she had a special message.
During a pause before performing her song 'Champagne Problems' the 33-year-old performer addressed the stadium telling the audience that it was a 'safe space.'
🏳️‍🌈 | Taylor wishing fans a happy pride month and saluting those who live authentically "This is a safe space." during her Champagne Problems speech tonight! 🥹 #TSTheErasTour via @swifferwins pic.twitter.com/qNEkZm2C3m

— Taylor Swift Updates (@SwiftNYC) June 3, 2023
"I'm looking out tonight, I'm seeing so many incredible individuals who are living authentically and beautifully, and this is a safe space for you," Swift said.
"This is a celebratory space for you. One of the things that makes me feel so prideful is getting to be with you and watching you interact with each other, being so loving and so thoughtful and so caring."
"Being with you during Pride Month, getting to sing the words to 'You Need To Calm Down' where there are lyrics like, 'Can you just not step on his gown?' or, 'Shade never made anybody less gay,' and you guys are screaming those lyrics.
"Such solidarity. Such support of one another and such encouraging, beautiful acceptance and peace and safety. And I wish that every place was safe and beautiful for people of the LGBTQ+ community," she said addressing the fans.
"We can't talk about Pride without talking about pain. Right now and recently there have been so many harmful pieces of legislation that have put people in the LGBTQ+ and queer community at risk," she said acknowledging the flood of anti-LGBTQ+ legislation the first five months of this year. Then she urged her fans to carefully consider their options as the nation moves into another elections cycle.
"It's painful for everyone. Every ally. Every loved one. Every person in these communities. And that's why I'm always posting, 'This is when the midterms are. This is when these important key primaries are,' Swift said encouraging fans to vote for legislators that protect the LGBTQ+ community.
"Are they actually advocates? Are they allies? Are they protectors of equality? Do I want to vote for them?" she asked.
Taylor Swift kicks off #PrideMonth by encouraging fans to vote for legislators that protect the LGBTQ+ communityhttps://t.co/qs68MLDG6d

— Rolling Stone (@RollingStone) June 3, 2023
The proud recipient of no less than 12 GRAMMY Awards, 14 MTV Video Music Awards, and an astonishing 94 Guinness World Records, Swift has been a vocal ally and supporter of the LGBTQ+ community.
The singer-songwriter and musician revealed in an interview with Vogue, that she was inspired to get vocal about LGBTQ+ activism after having a conversation with her friend, choreographer and "RuPaul's Drag Race" judge Todrick Hall.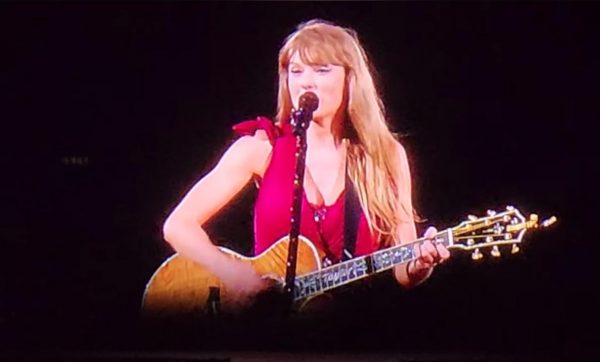 "Todrick and I are in the car, and he asked me, What would you do if your son was gay? The fact that he had to ask me shocked me and made me realize that I had not made my position clear enough or loud enough. If my son was gay, he'd be gay. I don't understand the question," Swift says.
She added: "Rights are being stripped from basically everyone who isn't a straight white cisgender male. I didn't realize until recently that I could advocate for a community that I'm not a part of. It's hard to know how to do that without being so fearful of making a mistake that you just freeze. Because my mistakes are very loud. When I make a mistake, it echoes through the canyons of the world. It's clickbait, and it's a part of my life story, and it's a part of my career arc."
Swift's LGBTQ activism includes endorsing politicians who promote LGBTQ rights and she started a Change.org petition in support of the Equality Act. The singer also released the pro-LGBTQ single "You Need to Calm Down," which featured Hall.