New York man pleads guilty to bomb threats to LGBTQ+ Organizations
Defendant admitted that he threatened mass shootings, bombings and other fatal attacks, on the LGBTQ+ community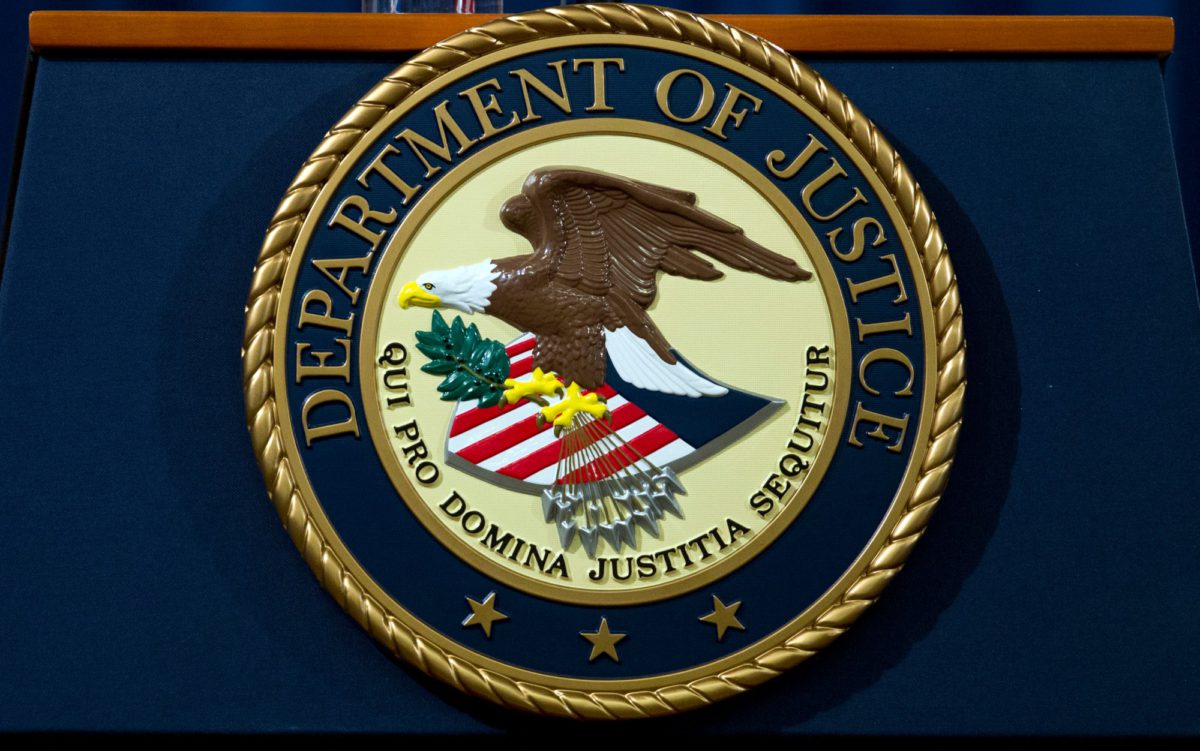 LONG ISLAND, Ny. – In federal court in Central Islip, New York, on Thursday Robert Fehring, 74, pleaded guilty before United States District Judge Joanna Seybert to mailing more than 20 letters threatening to assault, shoot, and bomb LGBTQ+ affiliated individuals, organizations and businesses.  When sentenced, Fehring faces up to five years' imprisonment. 
The United States Attorney for the Eastern District of New York, and Michael J. Driscoll, Assistant Director-in-Charge, Federal Bureau of Investigation, New York Field Office (FBI), and Rodney K. Harrison, Commissioner, Suffolk County Police Department (SCPD), announced the guilty plea in a press statement.
"In pleading guilty today, the defendant admits that he sent hate-filled communications that threatened mass shootings, bombings and other fatal attacks, to members of the LGBTQ+ community," stated United States Attorney Breon Peace. "This Office will use all of its available law enforcement tools to protect the safety and civil rights of the LGBTQ+ community and every other community. We will not tolerate hateful threats intended to invoke fear and division, and we will hold accountable those who make or act on such threats."
Mr. Peace also expressed his gratitude to the Suffolk County District Attorney's Office for their assistance in the investigation.
"Today's guilty plea further highlights Fehring's intentions, and underscores the FBI's commitment to vigorously investigating civil rights violations. Anonymous threats against members of our community will eventually be uncovered, and those who are responsible for them will be held accountable," stated FBI Assistant Director-in-Charge Driscoll.
"We have absolutely no tolerance for hate incidents of any kind here in Suffolk County and I hope that this guilty plea gives peace of mind to both the victims and the entire LGBTQ+ community," stated SCPD Commissioner Harrison. "Our department remains laser focused on holding individuals who carry out acts of hate accountable and I thank all of our law enforcement partners who helped bring quick closure to this case."
As set forth in the court filings and today's proceeding, from at least 2013 to 2021, Fehring sent letters threatening violence to individuals associated with the LGBTQ+ community. In those letters, Fehring threatened to use firearms and explosives against the recipients.
One such letter threatened that there would "be radio-cont[r]olled devices placed at numerous strategic places" at the 2021 New York City Pride March with "firepower" that would "make the 2016 Orlando Pulse Nightclub shooting look like a cakewalk," referencing the 2016 attack in which 49 persons were killed and dozens wounded at Pulse, a gay nightclub in Orlando, Florida.
Fehring also sent a threatening letter to the owner of a barbershop affiliated with the LGTBQ+ community in Brooklyn, New York, which stated, in part, "your shop is the perfect place for a bombing . . . or beating the scum that frequents your den of [expletive] into a bloody pool of steaming flesh."
Fehring mailed dozens of additional threatening letters to individuals, businesses, and elected officials associated with the LGBTQ+ community.
On November 18, 2021, the FBI's Civil Rights Squad and the New York Joint Terrorism Task Force executed a search warrant at Fehring's home in Bayport and recovered copies of letters containing threats, supplies used to mail threatening letters, 20 LGBTQ+ related Pride flags that appeared identical to flags stolen from flagpoles in Sayville in July 2021, and reconnaissance-style photographs from a June 2021 Pride event in East Meadow.
Law enforcement officers also recovered electronic devices owned by Fehring that contained internet searches for Fehring's victims and related LGBTQ+ affiliated individual, events, and businesses.
Law enforcement officers also recovered from Fehring's residence two loaded shotguns, hundreds of rounds of ammunition, two stun guns, and a stamped envelope addressed to an LGBTQ+ affiliated attorney containing the remains of a dead bird.
Retired teacher who threatened violence against NYC's #LGBTQ pride march and other LGBTQ-friendly groups pleads guilty to mailing threatening communications.https://t.co/dp6sjkGuEO

— David Crary (@CraryAP) February 24, 2022
ACLU & Lambda Legal sue Iowa over 'Don't Say Gay' law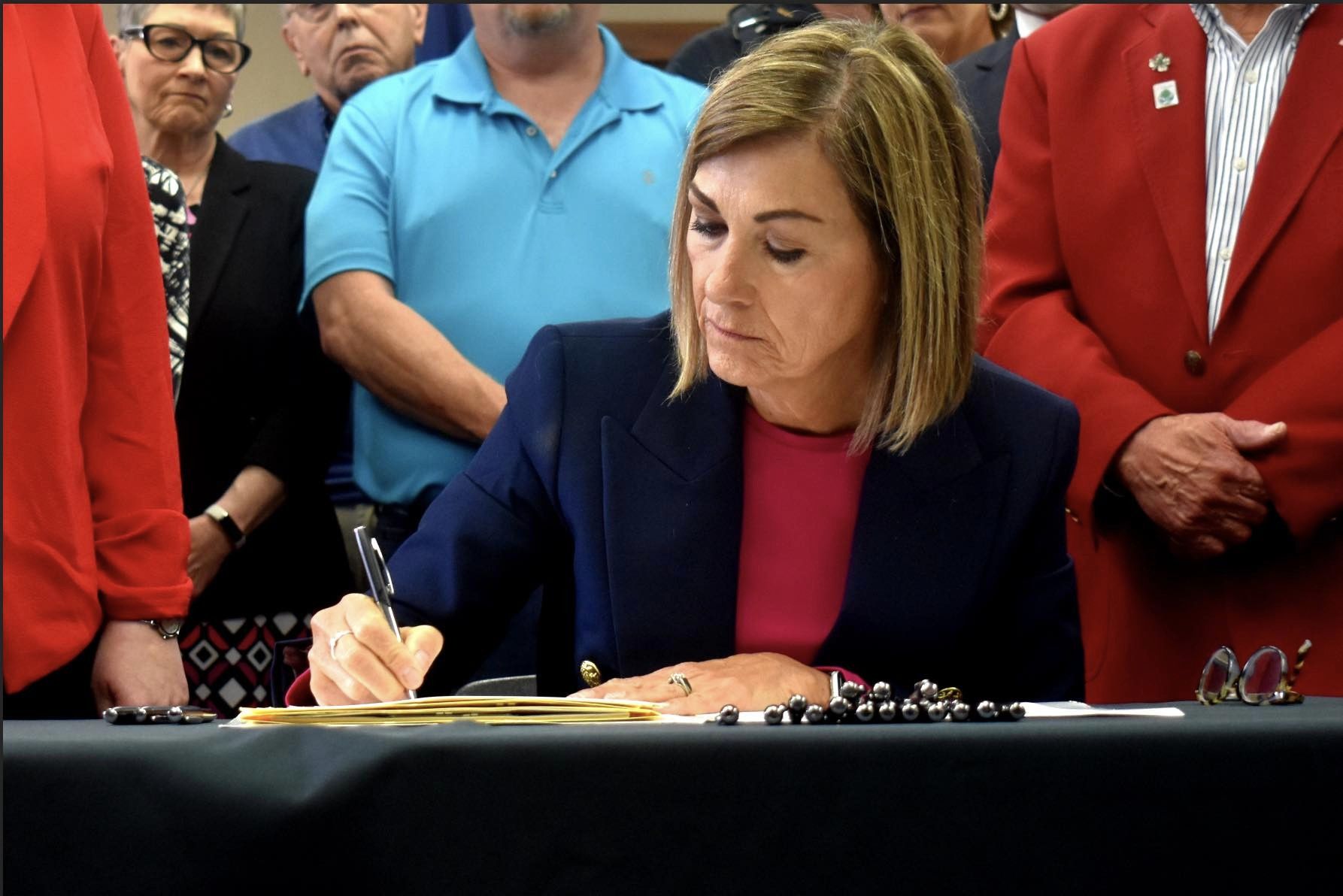 DES MOINES, Iowa – The American Civil Liberties Union (ACLU) of Iowa and Lambda Legal on Tuesday sued to block a sweeping Iowa education law that seeks to silence LGBTQ+ students, erase any recognition of LGBTQ+ people from public schools, and bans books with sexual or LGBTQ+ content, arguing in a federal lawsuit that the measure violates the constitutional rights of LGBTQ students.
The law also requires teachers, counselors, school psychologists, and other staff to report students to their parents or guardians if a student asks to be referred to by names or pronouns that align with their gender identity. This reporting is required regardless of whether it violates a student's expectation of confidentiality, professional ethical obligations, or whether the school official knows that the student would be rendered unsafe, kicked out of their home, or subject to abuse as a result, the suit alleges.
The lawsuit is being brought on behalf of Iowa Safe Schools, a non-profit organization supporting LGBTQ and allied youth, and seven Iowa students and their families affected by the law. The students range from 4th to 12th graders and span the state.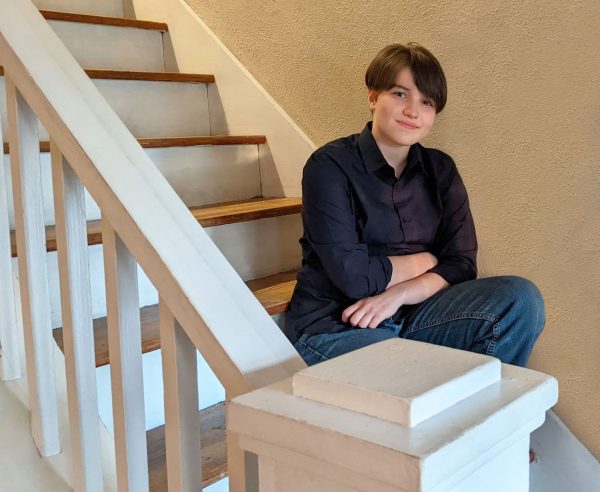 One of the clients in the case, Puck Carlson (they/them), a high school senior in Iowa City, said the law is having a devastating impact on LGBTQ+ students like them. "Reading has always been a fundamental part of how I learned to understand the world around me. Every student should have the right to do the same: to be able to learn about people, cultures, and perspectives and to be able to learn about all of the world around them—not just parts of it. Furthermore, every student should be able to see themselves in their libraries—so that they not only understand the world around them but that they also belong in it."
Another plaintiff is Percy Batista-Pedro, high school junior, Waterloo, Iowa who said:
"I am a junior and I also attend orchestra, participate in theater, and lead my school's Gay-Straight Alliance. I have experienced harassment in school because of my transgender identity, but SF496 and its provisions to shut down open, healthy discussion of LGBTQ issues, and its silencing of students like me make me fear for my happiness and safety more than ever.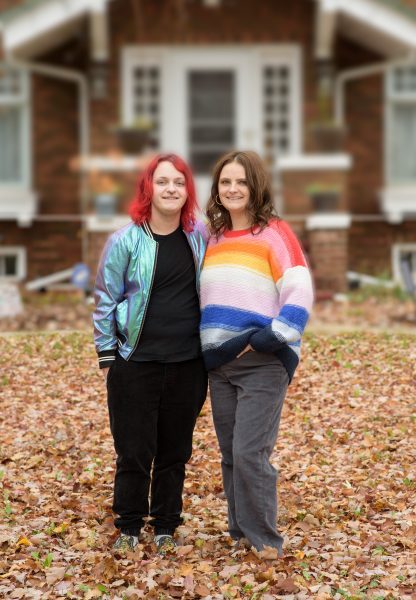 "I am scared of being harassed if I wear Pride apparel, or if I talk about my identity in class. This fear, which is shared by my transgender friends, is why I have chosen to be a plaintiff in this case. During my freshman year while I was performing in a play, a student in the crowd threatened to kill me. I believe the student knew me because of a protest I had staged earlier that year at my high school. Now, after SF 496 and the climate it has created to shame and invite violence against transgender people, I would be terrified of organizing another protest.
"Transgender youth should not have to live in fear at their schools. We should not have to take unnecessary steps to gain the respect of being called by the correct name and pronouns that no cisgender kid ever has to ask for. It is blatant discrimination and should not be permitted to continue."
Belinda Scarrott, Percy's mom noted:
"I have joined with other parents in the State of Iowa to act against this unnecessarily cruel law. My 16-year-old child is transgender and queer. Prior to the passage of SF 496, school already presented difficulties for him that are not faced by cisgender, straight children. We struggled for years, and continue to struggle, with him being misgendered, bullied, and called the wrong name. We even received death threats posted to social media and shouted at school functions, with no action taken by the school.
"I send my child to school, work, and play every day knowing there are many individuals who, given the opportunity, would harm my child simply because he exists as his authentic self. This law only serves to make life more perilous for him and more terrifying for me. This law claims to protect parental rights, but it does the opposite. Instead of sending my child to school and assuming he will be safe, as every parent of a cis-gendered, straight child does, I spend my days worrying about what potential damage this school day might do to my child's physical or mental well-being."
The law went into effect this fall. Penalties for violating portions of the law start January 1, 2024, and administrators, teachers, librarians, and other school staff will be subject to disciplinary action, which could include being fired or losing a license.
SPECIFICS OF THE LAWSUIT
SF 496 is a law with wide-ranging implications for students' academic experience, safe school climate, and mental health. The lawsuit challenges multiple portions of the law that target LGBTQ+ youth and require school districts to ban books, including the following provisions:
The law forbids "any program, curriculum, test, survey, questionnaire, promotion, or instruction relating to gender identity or sexual orientation" in grades K-6. This prohibition has frightened LGBTQ+ young people into concealing who they are for fear of violating the law or getting a teacher in trouble. This provision has caused school districts to take down safe space stickers, remove references to LGBTQ historical figures from library displays, and ban books with LGBTQ themes or characters from libraries and classrooms. This provision also has forced student groups for LGBTQ+ students and their allies to stop meeting entirely.
The law requires public schools K-12 to remove all books containing "descriptions or visual depictions of a sex act" with the explicit exception of the Bible. This portion of the law has caused school districts to remove hundreds of titles from school libraries. School districts have interpreted this provision as requiring the removal of classics from authors such as James Joyce, F. Scott Fitzgerald, Alice Walker, and many others.
The law requires school counselors and other school employees to report to parents or guardians any student's request for a gender-affirming accommodation, including any request to be addressed by particular pronouns. This forced outing provision requires disclosure of a student's gender identity to the student's parents or guardians regardless of whether a school official knows that the report will expose the student to potential family rejection, being kicked out, or physical abuse.
On Nov. 15, the Iowa Board of Education issued proposed rules implementing the law, but those rules do not clarify the law and do not address its unconstitutionality.
The plaintiffs ask the court to 1) temporarily block the law's implementation while the litigation proceeds because of ongoing irreparable harm to LGBTQ+ students. The lawsuit also asks 2) that SF 496 then be declared unconstitutional and permanently blocked. 
Related: