To fight book banning, it's time to get loud
Librarians, queer activists, free speech supporters unite to combat frightening trend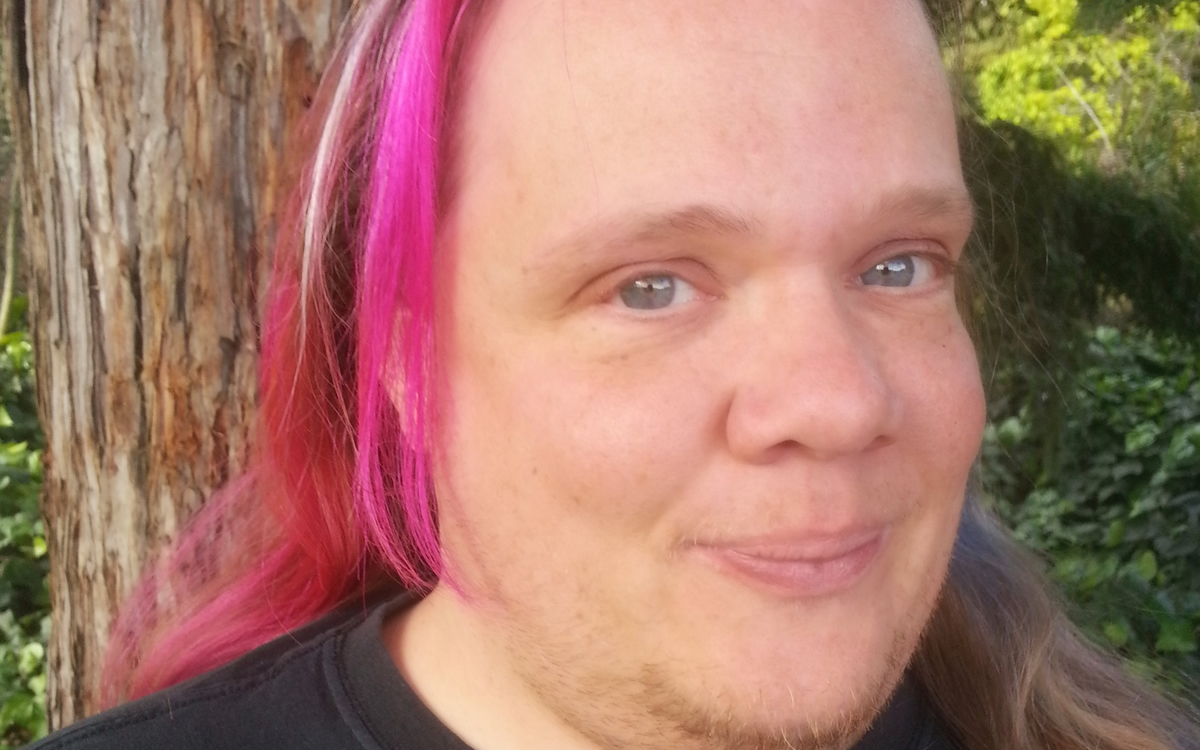 Cynthia Sherman, executive director of the Association of Writers & Writing Programs, recently saw something she never thought she'd see in the United States.
Sherman was online, and suddenly she says, "I saw a book burning, I couldn't believe it!"
Sherman wasn't imagining things. Earlier this month, in Mt. Juliet, Tenn., Greg Locke, a pastor, led a book burning, CNN reported. Copies of books in the "Harry Potter" series and "Twilight" series were burned.
There's been an alarming increase in the number of books nationwide that have been removed from school classrooms and libraries, according to free speech advocates, writers, and LGBTQ activists and allies, interviewed by the Blade by phone and email.
Many of the books being banned, they said, are written by LGBTQ and/or BIPOC (Black, indigenous, people of color) authors, and deal with racism, sexual or gender identity.
Over the last year, calls for the banning of LGBTQ books have frequently taken an ugly turn.
In October, Jen Cousins and Stephana Ferrell attended an Orange County Public Schools school board meeting in Orlando, Fla. Cousins and Ferrell are parents.
Cousins has a 12-year-old daughter named Saffron, who came out as nonbinary a month before the school board meeting.
Ferrell has two children, aged six and eight. "I don't know what their sexual or gender identity will be," Ferrell said.
At the school board meeting, a man read a short excerpt from "Gender Queer: A Memoir," a graphic novel by Maia Kobabe. "He was thrown out," Ferrell said, "but based just on that brief excerpt the book was removed."
Sometimes anti-LGBTQ attacks have been aimed at school board members and/or their families.
Rebecca Bender is a parent in Hastings, Minn. Bender and her partner have a son named Reese and a daughter named Reagan. Reese and Reagan, age 5, are twins.
Reese is transgender and out and proud. At two-and-a-half, Reese knew he wasn't a girl. "I'm a boy, Mom," he told Bender.
"I'm the brother!" Reese said, referring to his twin sister Reagan.
Reese, who is autistic, attended an early childhood program run by his school district. "We had to advocate for the correct pronouns to be used for him," Bender said.
People in the community and school district knew Reese. His experience as an out transgender kindergartner has been good, Bender said. But things worked out badly for another mom with a transgender child in Hastings, Bender said.
Kelsey Waits's youngest child is transgender (and uses they/them pronouns). Waits, who had served on the school board, ran for another term. During the campaign, a group called Concerned Parents outed her daughter as trans (before they were ready to come out).
"I have no issue with people critiquing votes that I have taken or stances I hold that they disagree with," Waits wrote in a letter to the Paper Boy News. "However, even in this time of political division, a line must exist. Surely, this line was crossed when a group of parents decided not only to attack me, but to attack my children."
Those concerned about censorship have reason to worry. "Book challenges and removals are significantly up this school year from last year," said Nora Pelizzari, director of communications, National Coalition Against Censorship. "The most frequently challenged books are by and about people of color and LGBTQ+ people. All of the intersections apply."
The American Library Association tracks reports of challenged books. From Sept. 1 to Dec. 1, 2021 alone, the ALA tracked 330 book challenges.
In normal times, a book challenge takes the form of a formal request to have the book reviewed, Pelizzari said, "to review if it should be removed or included in a school curriculum or school library."
The challenge is filed with a school or school district depending on the policy, she added, "this initiates a process by which a school or district reviews the book to determine whether to take action or not."
These reviews are conducted by committees of librarians, teachers, pedagogical experts, such as curriculum developers, parents, and, ideally, older-grade trained students, Pelizzari said.
But these are not normal times, Pelizzari said. This year, increasingly, people, often parents, are circumventing the review process.
They are demanding, frequently vocally, in school board meetings that books be removed without going through the review process.
Most of the books that have been challenged, such as "Heather Has Two Mommies" by Lealea Newman and "George" by Alex Gino (to be published in April as "Melissa") have LGBTQ content, said Deborah Caldwell-Stone, director, American Library Association, Office for Intellectual Freedom.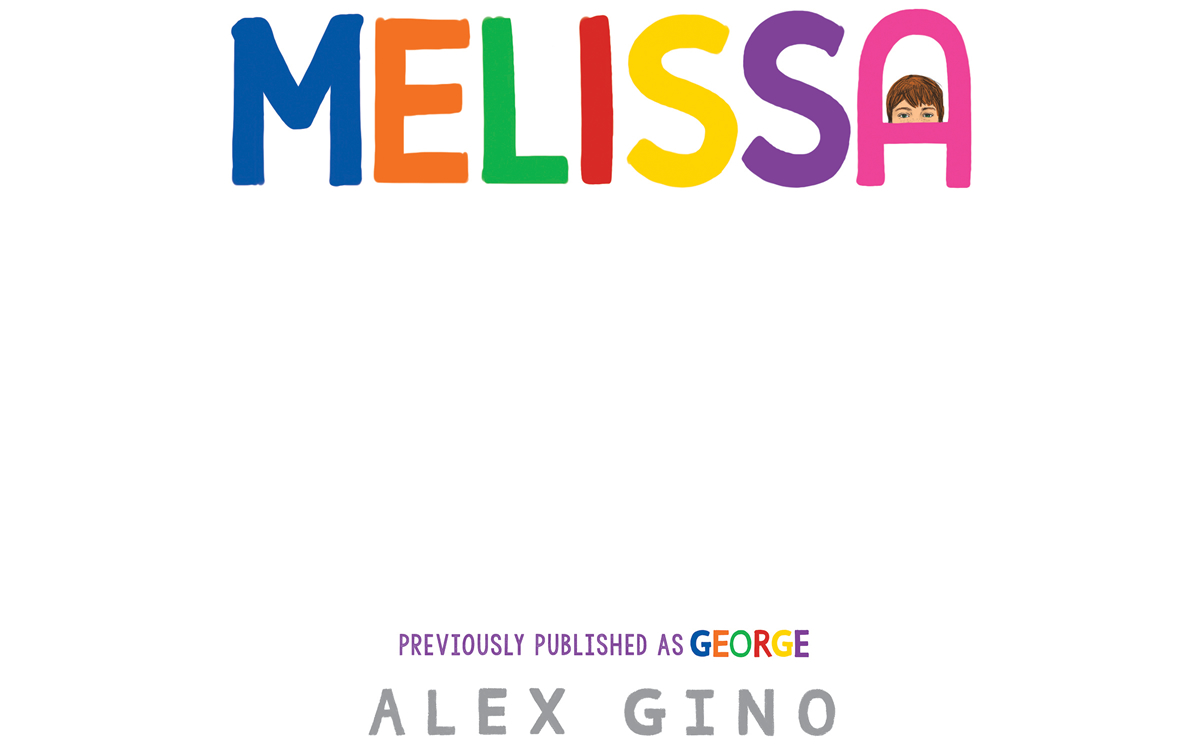 "Heather has Two Mommies" is about a family headed by same-sex parents, and "George" is about a transgender girl named Melissa.
In the aftermath of the murder of George Floyd, people have "challenged books about slavery – the lived experience of Black people," Caldwell-Stone said, "along with books about LGBTQ+ people."
The ALA encourages libraries to file reports with "us if they've had challenges or encountered censorship," Caldwell-Stone said, "we promise confidentiality."
The attempt to censor and ban books by queer writers with LGBTQ+ characters, shouldn't be viewed as an isolated phenomenon, said Mary O'Hara, a GLAAD rapid response manager. (For info on GLAAD's #BooksNotBans campaign, go to glaad.org.)
The battle for marriage equality has been won. More than 21 percent of Generation Z adults identify as LGBTQ, according to a Gallup poll released on Feb. 17. "It's no coincidence that anti-queer groups have made schools their new battlegrounds," O'Hara said.
The effort to ban LGBTQ books is connected to proposed anti-trans bills that would limit transgender and nonbinary students' access to health care, rights to participation in sports and use the bathroom, O'Hara said. (In the first week of this year alone, seven states proposed such anti-trans bills.)
"We're seeing bills [such as the 'Don't Say Gay' bill before the Florida Legislature] advance in state legislatures that would prohibit conversation about sexuality or gender identity in schools," said Jonathan Friedman, director of free expression and education at Pen America.
People seeking to ban LGBTQ books have an unrealistic view of the world, author Newman said, "they want to show kids a society where all families are white, cisgender, Christian, able-bodied – with one mom and one dad."
In October, Matt Krause, a Texas state legislator, compiled a list of 850 books that he would like to see removed from schools because they might make students feel "discomfort…because of their race or sex."
Kalynn Bayron, author of the YA novel "Cinderella Is Dead" and the forthcoming middle-reader novel "The Vanquishers," lived in San Antonio for many years. She was disheartened to hear that "Cinderella" is on Krause's list.
"I write about Black, queer protagonists," Bayron said. "Representation is so important. When books are banned, Black, queer, disabled and other marginalized kids don't see themselves in stories."
"And kids who aren't marginalized won't see people who are different from themselves," she added.
LGBTQ activists and allies are fighting back against censorship.
Lily Freeman is a transgender and Jewish activist, and a member of GLSEN's 2021-2022 National Student Council Cohort. Freeman and her mom run the Instagram and TikTok account @projectuncensored.
"Having representation in books creates acceptance and empathy," Freeman said. "In online videos, my Mom and I talk about books that have been banned that folks should read."
Bender and her partner held a fundraiser so that LGBTQ books could be donated to libraries and teachers in her community's schools.
Early this year, Cousins and Ferrell established the Florida Freedom to Read Project, a group that advocates for the right for students, hetero and LGBTQ, to access ideas and information in schools.
Lisa Keating, director, My Purple Umbrella, and sweet pea Flaherty, owner of King's bookstore in Tacoma, Wash., co-run the Queerest Book Club Ever. Flaherty, through her bookstore, runs 11 book clubs, including the Banned Book Club.
"We try to select books that tell stories that for so long haven't been told," Flaherty said.
It might be time to break through the stereotype of the "quiet librarian," said Jennisen Lucas, president of the American Association of School Librarians, a division of the ALA.
The effort to ban books could place some librarians' jobs in jeopardy, said Lucas, who is a librarian for seven schools in Cody, Wyo. "It might be time [for librarians] to get loud," she said, "about standing against censorship and supporting the First Amendment."
"It's what makes the news," Lucas added.
In December, NCAC issued a statement, "The Attack on Books in Schools," which was signed by more than 600 organizations.
"It is freedom of expression that ensures that we can meet the challenges of a changing world," the statement said. "That freedom is critical for the students who will lead America in the years ahead."
Love of baseball unites father, gay son
'Magic Season' explores family life after a tragedy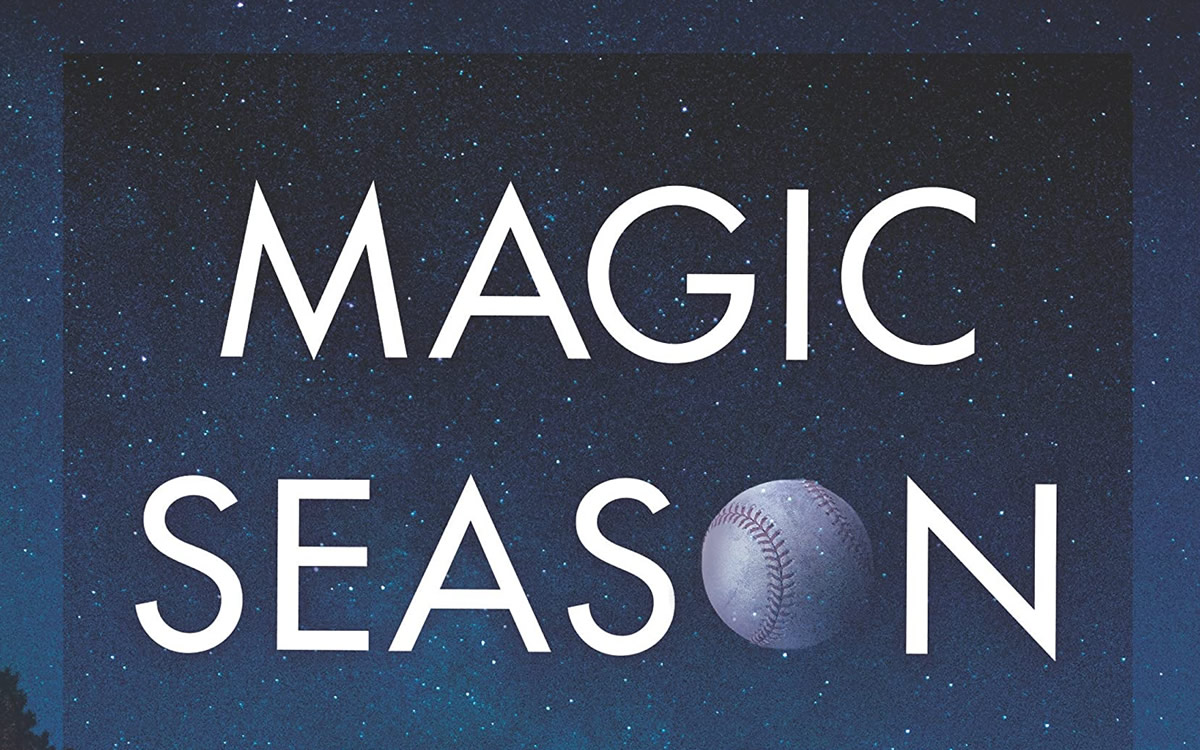 'Magic Season: A Son's Story'
By Wade Rouse
c.2022, Hanover Square Press
$27.99/ 304 pages
You've always looked up to your dad.
Sometimes it happened literally, like when you were a child and "up" was the only way to see his face hovering over yours. You've looked up at him in anger, embarrassment, dismissal, and yeah, you've looked up to him in the best ways, too – never forgetting, as in the memoir "Magic Season" by Wade Rouse, that sometimes, the hardest thing is seeing eye-to-eye.
Wade Rouse threw like a girl.
He couldn't catch a baseball, either, and he wasn't much of a runner as a young boy. He tried, because his father insisted on it but Rouse was better with words and books and thoughts. He was nothing like his elder brother, Todd, who was a natural hunter, a good sportsman, and an athlete, and their father never let Rouse forget it.
And yet, curiously, Rouse and his dad bonded over baseball.
Specifically, their love of Cardinals baseball became the one passion they shared. The stats, the players, the idea that "Anything can happen," the hope that there'd be a World Series at the end of every season was the glue they needed. It was what saved them when Todd was killed in a motorcycle accident. When Rouse came out to his father, Cards baseball was what brought them back together after two years of estrangement.
In between games, though, and between seasons, there was yelling, cruelty, and all the times when father and son didn't communicate. Rouse accepted, but didn't like, his father's alcoholism or his harsh life-lessons: his father didn't like Rouse's plans for his own future. Rouse admits that he cried a lot, and he was surprised at the rare times when his father displayed emotion – especially since an Ozarks man like Ted Rouse didn't do things like that.
Until the time was right.
Love, Wade Rouse says, is "shaped like a baseball." You catch it, throw it, or hit it out of the park, but "You don't know where it's going."
Just be sure you never take "your eye off it, from beginning to end."
Oh, my. "Magic Season" is a 10-hankie book.
First, though, you're going to laugh because author Wade Rouse is a natural-born humorist and his family is a great launching-pad for him despite the splinters and near-clawing despair of the overall theme of this book. That sense of humor can't seem to let a good story go, even when it's obvious that there's something heartbreaking waiting in the bullpen.
Which brings us to the father-son-baseball triple-play. It may seem to some readers that such a book has been done and done again, but this one feels different. Rouse excels at filling in the blanks on the other, essential teammates in this tale and, like any big skirmish, readers are left breathless, now knowing the final score until the last out.
If you like your memoirs sweet, but with a dash of spice and some tears, here you go. For you, "Magic Season" is a book to look up.
The Blade may receive commissions from qualifying purchases made via this post.
Calhoun and O'Hara give us hope that art will still be a life force
New memoir 'Also a Poet' will inspire readers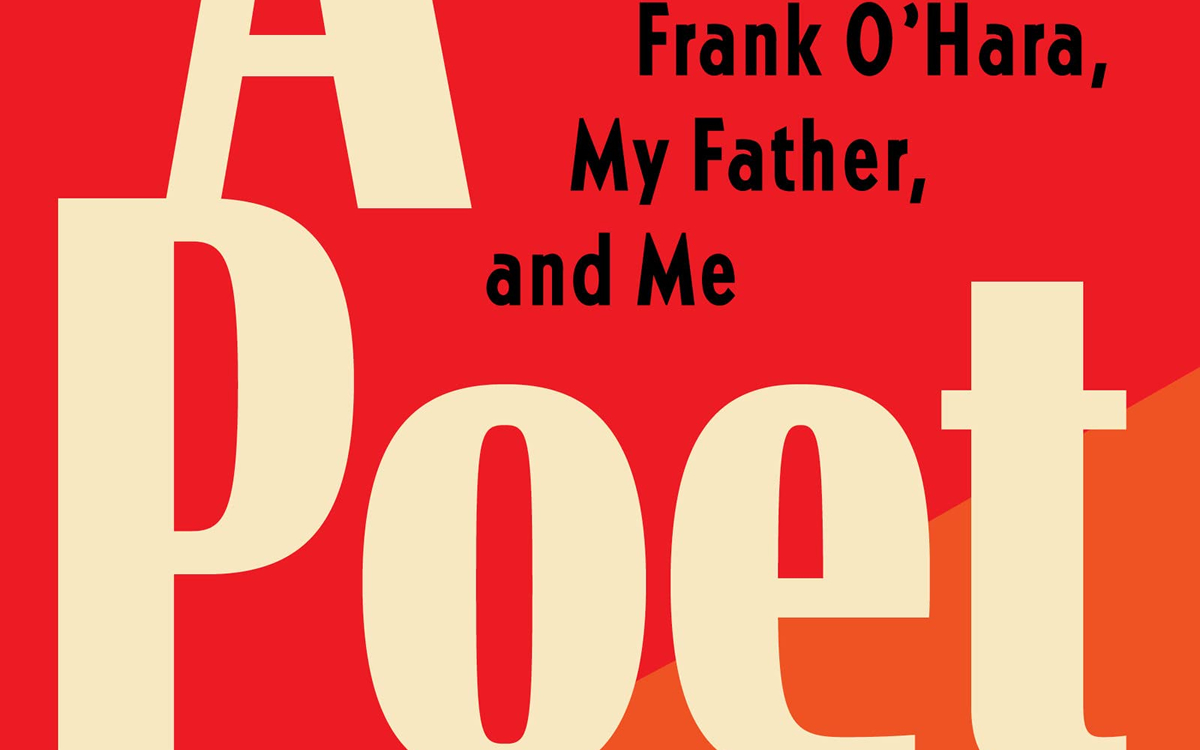 'Also a Poet: Frank O'Hara, My Father, and Me'
By Ada Calhoun
c.2022, Grove Press
$27/259 pages
Families. Especially if your parents are acclaimed writers and artists, they can get under your skin. They love you, but sometimes withhold praise and suck the air out of the room. You wonder if you'll end up as a second-string imitation of your famous folks.
That was what growing up was like for writer Ada Calhoun, author of the new memoir "Also a Poet: Frank O'Hara, My Father and Me."
"Happy families are all alike; every unhappy family is unhappy in its own way," Tolstoy wrote in "Anna Karenina."
If you're queer, you know not only how right Tolstoy was, but that family tension makes for riveting reading.
Calhoun, a lifelong New Yorker who grew up in the East Village, doesn't disappoint.
Her parents are creative and talented. Her mother Brooke Alderson started out performing stand-up comedy in lesbian bars. Later, she was an actress whose most well-known roles were in "Urban Cowboy" and "Family Ties."
Her father Peter Schjeldahl, born in 1942, is a poet and The New Yorker art critic.
Schjeldahl is far from a pompous gasbag. As The New York Times book critic Molly Young said recently, in his book "Hot, Cold, Heavy, 100 Art Writings 1988-2018," Schjeldahl received, perhaps, the most awesome blurb ever. "Bruce is no longer the Boss; Schjeldahl is!" Steve Martin said of the volume.
Not surprisingly, Calhoun didn't have a typical childhood.
Gay writer Christopher Isherwood, author of "The Berlin Stories," was among those who Calhoun's parents hung out with. "One of the most agreeable children imaginable," Isherwood said of Calhoun when she was a child, "neither sulky nor sly nor pushy nor ugly, with a charming trustful smile for all of us."
Most of us as kids see "The Nutcracker" with an aunt or grandma. Calhoun saw the holiday classic with a "dreamboat" poet. An artist posing topless so other painters could paint her wasn't shocking to the young Calhoun.
While Calhoun's Mom makes several memorable appearances, "Also a Poet" is focused on Calhoun's relationship with her father.
Relationships between daughters and fathers can be difficult. But they're often more fraught when the dad is a renowned writer. Especially when Calhoun, born in 1976, was growing up.
Then (thankfully, to a lesser extent, now) if you were a male writer, life in your household centered around you. You didn't help with housework or pay much attention to your spouse and kids.
Though Calhoun was raised in the sophisticated East Village, life with her father fit this pattern. One day, Schjeldahl let her go alone, with no directions, at age eight on a bus to a friend's birthday party.
When she was young, Calhoun wanted to escape the Village literary life. "My typical answer was farmer because that was the most tangible, least cosmopolitan option I could think of," Calhoun writes, when as a kid, people asked her what she wanted to be when she grew up.
But Calhoun couldn't evade the clutches of the writing bug. From early on, she wanted to get away from her father's shadow. So her work could be judged on its own merit. She changed her last name from Schjeldahl to her middle name Calhoun.
Despite their difficulties, one thing bonded Calhoun with her dad: their love of Frank O'Hara, the openly queer poet and Museum of Modern Art curator, who died at 40 in a Jeep accident on Fire Island in 1966.
In the 1970s, Schjeldahl, who like so many poets, writers and artists then and now, idolized O'Hara, tried to write a biography of the beloved poet. But O'Hara's sister and executor Maureen Granville-Smith derailed his attempt to write the bio.
But all wasn't lost. Decades later, Calhoun discovered the tapes of the people (from Larry Rivers to Willem de Kooning) who Schjeldalhl had interviewed for the project in the basement of her parents' building.
In a magnificent Rubik's Cube of literary history and memory, Calhoun weaves a tale of family and of making art.
The memoir will inspire you to read O'Hara. O'Hara wrote funny and moving poems out of the pop culture and sadness of his time (from the "The Day Lady Died" on the death of Billie Holiday to the hilarious "Poem" – with the line "Lana Turner has collapsed!" to "Personal Poem" about Miles Davis being beaten by cops).
"His life force was on the page," Grace Cavalieri, Maryland's poet laureate and the producer/host of the radio show "The Poet and the Poem, said of O'Hara in an email to the Blade.
In this "Don't Say Gay" era, Calhoun and O'Hara give us hope that art will still be a life force.
The Blade may receive commissions from qualifying purchases made via this post.
New queer biographies make for ideal summer reading
Array of options, from somber to outlandish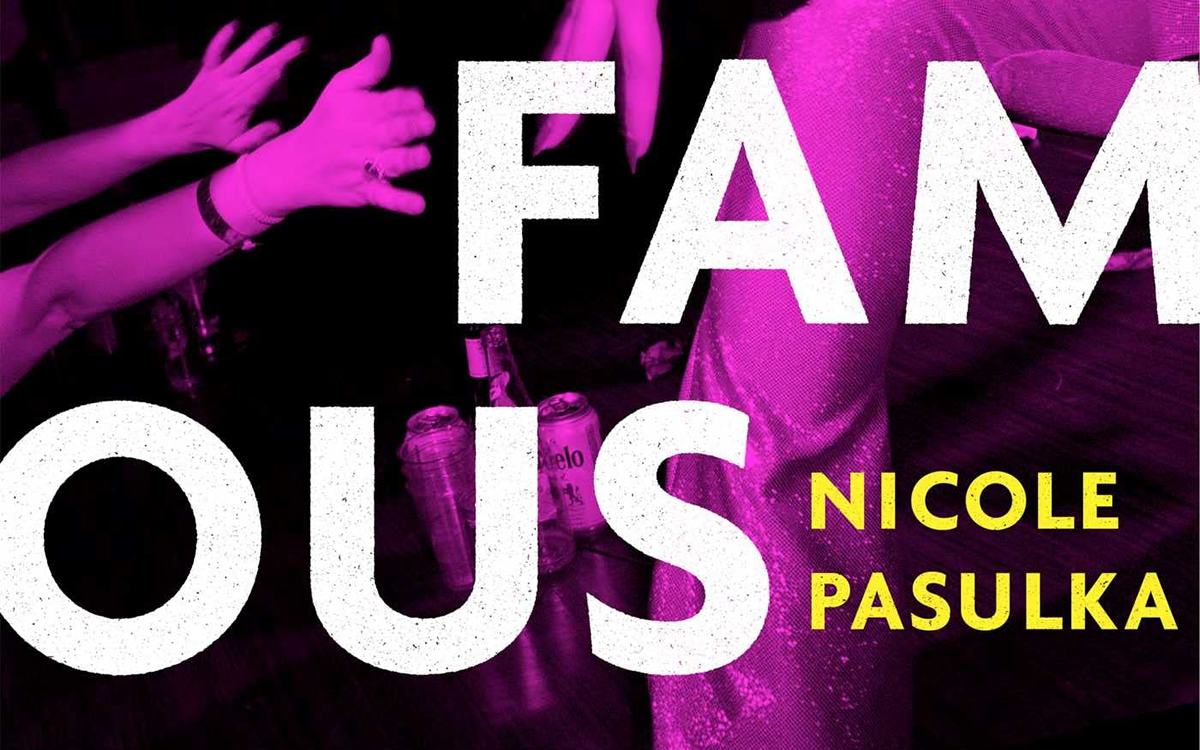 Another Pride month is in the can.
All that planning, preparation and execution of events is done, and now you find yourself with lots of time on your hands. So why not reach for one of these great memoirs to read?
A little bit of memoir, a little bit of sympathy, advice, and several biographies are at the heart of "Here and Queer: A Queer Girl's Guide to Life" by Rowan Ellis, illustrated by Jacky Sheridan (Quarto, $14.99). This book leans mostly on the serious-but-lighter side, with plenty of colorful artwork and suggestions for teen girls on figuring out who they are and what it means. There are fun activities, quizzes, essays, and tips inside; readers will find plenty of one-liners to take away, a comprehensive timeline of LGBTQ history, and biographies that reflect women of many ages and races. That all makes this a book that even adult women and, perhaps, some questioning boys will appreciate.
---
Speaking of lighthearted, try "Start Without Me (I'll Be There in a Minute)" by Gary Janetti (Holt, $27.99). TV producer, writer, social media star, and sometimes curmudgeon Janetti is annoyed. Mighty annoyed in several essays here, but his aggravation is not meant to bring readers down. It's meant to make you laugh and – with very funny, wry takes on finding the perfect tan and the perfect man, friendship with a nun, hotel rooms, mothers-in-law, "The Wizard of Oz," vacations, weddings, and more – you will.
---
For something a little more somber, reach for "Side Affects: On Being Trans and Feeling Bad" by Hil Malatino (University of Minnesota Press, $21.95). Honesty is at the root of this semi-biographical look at being trans: if you are trans, says Malatino, you may struggle with several righteously negative feelings you have — disconnect, anger, fear, numbness, burnout, exhaustion — feelings that exist, in part, because of the times in which we live now and the transphobia that seems to be everywhere. Counteracting these feelings – or, at least being able to survive and thrive despite them – may be as simple as some type of activism, and Malatino explains the details as he shares his own story as well as many case studies.
---
And finally, if you love watching or participating in drag, then you'll absolutely love "How You Get Famous" by Nicole Pasulka (Simon & Schuster, $27.99). This book tells the story of a coat-check boy who loved performing in drag and who talked her bar-owning boss into letting her host a drag show in Brooklyn. But this was no one-night stand and soon, the event had a lot of fans – among them, dozens of "kids" who sneaked into the club to practice their acts next to experienced performers. But when you're on the edge of what's about to be a popular kind of entertainment, amateur status doesn't last long enough – and neither does this upbeat, wonderful book.
---
And if these don't fit the bill, be sure to ask your favorite booksellers or librarians for help. They've got your next best read in the can.
The Blade may receive commissions from qualifying purchases made via this post.