To fight book banning, it's time to get loud
Librarians, queer activists, free speech supporters unite to combat frightening trend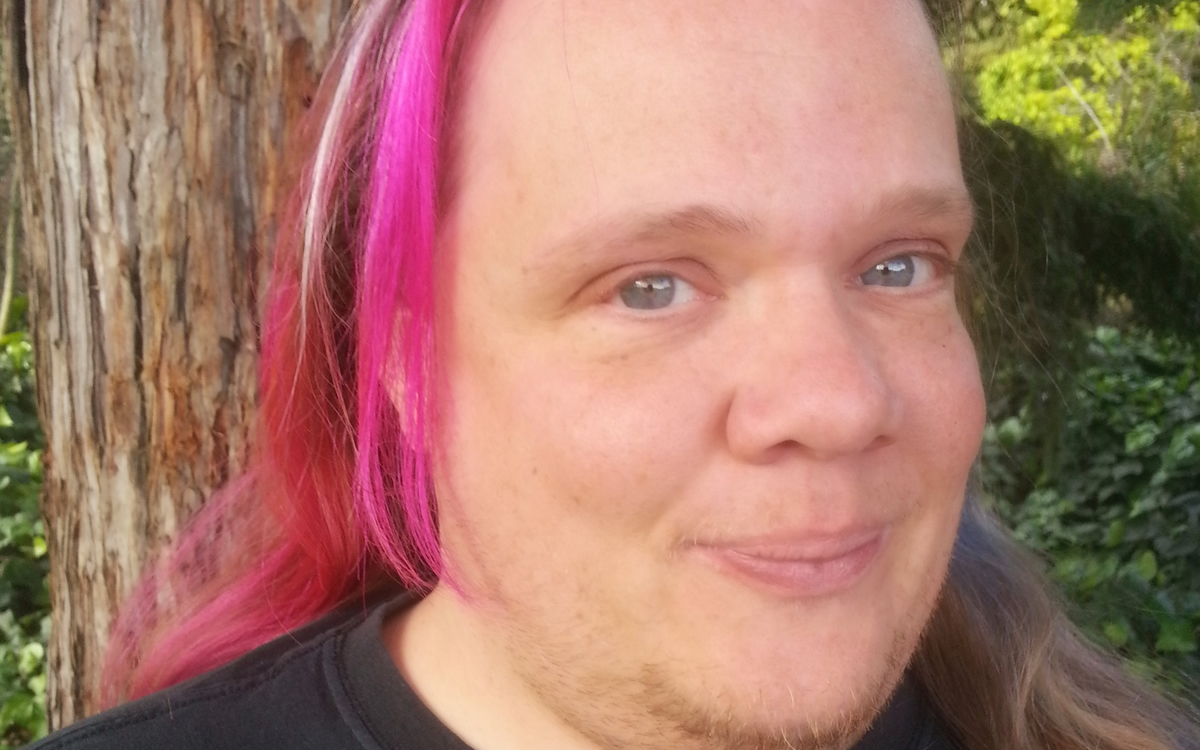 Cynthia Sherman, executive director of the Association of Writers & Writing Programs, recently saw something she never thought she'd see in the United States.
Sherman was online, and suddenly she says, "I saw a book burning, I couldn't believe it!"
Sherman wasn't imagining things. Earlier this month, in Mt. Juliet, Tenn., Greg Locke, a pastor, led a book burning, CNN reported. Copies of books in the "Harry Potter" series and "Twilight" series were burned.
There's been an alarming increase in the number of books nationwide that have been removed from school classrooms and libraries, according to free speech advocates, writers, and LGBTQ activists and allies, interviewed by the Blade by phone and email.
Many of the books being banned, they said, are written by LGBTQ and/or BIPOC (Black, indigenous, people of color) authors, and deal with racism, sexual or gender identity.
Over the last year, calls for the banning of LGBTQ books have frequently taken an ugly turn.
In October, Jen Cousins and Stephana Ferrell attended an Orange County Public Schools school board meeting in Orlando, Fla. Cousins and Ferrell are parents.
Cousins has a 12-year-old daughter named Saffron, who came out as nonbinary a month before the school board meeting.
Ferrell has two children, aged six and eight. "I don't know what their sexual or gender identity will be," Ferrell said.
At the school board meeting, a man read a short excerpt from "Gender Queer: A Memoir," a graphic novel by Maia Kobabe. "He was thrown out," Ferrell said, "but based just on that brief excerpt the book was removed."
Sometimes anti-LGBTQ attacks have been aimed at school board members and/or their families.
Rebecca Bender is a parent in Hastings, Minn. Bender and her partner have a son named Reese and a daughter named Reagan. Reese and Reagan, age 5, are twins.
Reese is transgender and out and proud. At two-and-a-half, Reese knew he wasn't a girl. "I'm a boy, Mom," he told Bender.
"I'm the brother!" Reese said, referring to his twin sister Reagan.
Reese, who is autistic, attended an early childhood program run by his school district. "We had to advocate for the correct pronouns to be used for him," Bender said.
People in the community and school district knew Reese. His experience as an out transgender kindergartner has been good, Bender said. But things worked out badly for another mom with a transgender child in Hastings, Bender said.
Kelsey Waits's youngest child is transgender (and uses they/them pronouns). Waits, who had served on the school board, ran for another term. During the campaign, a group called Concerned Parents outed her daughter as trans (before they were ready to come out).
"I have no issue with people critiquing votes that I have taken or stances I hold that they disagree with," Waits wrote in a letter to the Paper Boy News. "However, even in this time of political division, a line must exist. Surely, this line was crossed when a group of parents decided not only to attack me, but to attack my children."
Those concerned about censorship have reason to worry. "Book challenges and removals are significantly up this school year from last year," said Nora Pelizzari, director of communications, National Coalition Against Censorship. "The most frequently challenged books are by and about people of color and LGBTQ+ people. All of the intersections apply."
The American Library Association tracks reports of challenged books. From Sept. 1 to Dec. 1, 2021 alone, the ALA tracked 330 book challenges.
In normal times, a book challenge takes the form of a formal request to have the book reviewed, Pelizzari said, "to review if it should be removed or included in a school curriculum or school library."
The challenge is filed with a school or school district depending on the policy, she added, "this initiates a process by which a school or district reviews the book to determine whether to take action or not."
These reviews are conducted by committees of librarians, teachers, pedagogical experts, such as curriculum developers, parents, and, ideally, older-grade trained students, Pelizzari said.
But these are not normal times, Pelizzari said. This year, increasingly, people, often parents, are circumventing the review process.
They are demanding, frequently vocally, in school board meetings that books be removed without going through the review process.
Most of the books that have been challenged, such as "Heather Has Two Mommies" by Lealea Newman and "George" by Alex Gino (to be published in April as "Melissa") have LGBTQ content, said Deborah Caldwell-Stone, director, American Library Association, Office for Intellectual Freedom.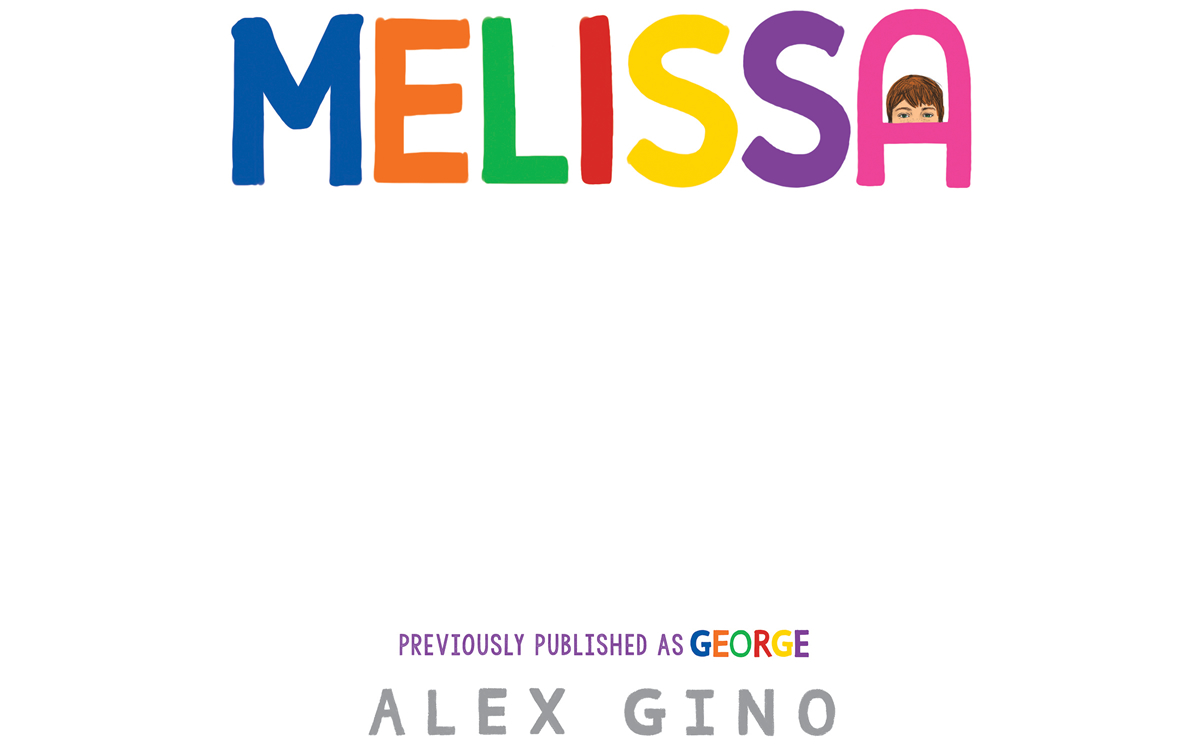 "Heather has Two Mommies" is about a family headed by same-sex parents, and "George" is about a transgender girl named Melissa.
In the aftermath of the murder of George Floyd, people have "challenged books about slavery – the lived experience of Black people," Caldwell-Stone said, "along with books about LGBTQ+ people."
The ALA encourages libraries to file reports with "us if they've had challenges or encountered censorship," Caldwell-Stone said, "we promise confidentiality."
The attempt to censor and ban books by queer writers with LGBTQ+ characters, shouldn't be viewed as an isolated phenomenon, said Mary O'Hara, a GLAAD rapid response manager. (For info on GLAAD's #BooksNotBans campaign, go to glaad.org.)
The battle for marriage equality has been won. More than 21 percent of Generation Z adults identify as LGBTQ, according to a Gallup poll released on Feb. 17. "It's no coincidence that anti-queer groups have made schools their new battlegrounds," O'Hara said.
The effort to ban LGBTQ books is connected to proposed anti-trans bills that would limit transgender and nonbinary students' access to health care, rights to participation in sports and use the bathroom, O'Hara said. (In the first week of this year alone, seven states proposed such anti-trans bills.)
"We're seeing bills [such as the 'Don't Say Gay' bill before the Florida Legislature] advance in state legislatures that would prohibit conversation about sexuality or gender identity in schools," said Jonathan Friedman, director of free expression and education at Pen America.
People seeking to ban LGBTQ books have an unrealistic view of the world, author Newman said, "they want to show kids a society where all families are white, cisgender, Christian, able-bodied – with one mom and one dad."
In October, Matt Krause, a Texas state legislator, compiled a list of 850 books that he would like to see removed from schools because they might make students feel "discomfort…because of their race or sex."
Kalynn Bayron, author of the YA novel "Cinderella Is Dead" and the forthcoming middle-reader novel "The Vanquishers," lived in San Antonio for many years. She was disheartened to hear that "Cinderella" is on Krause's list.
"I write about Black, queer protagonists," Bayron said. "Representation is so important. When books are banned, Black, queer, disabled and other marginalized kids don't see themselves in stories."
"And kids who aren't marginalized won't see people who are different from themselves," she added.
LGBTQ activists and allies are fighting back against censorship.
Lily Freeman is a transgender and Jewish activist, and a member of GLSEN's 2021-2022 National Student Council Cohort. Freeman and her mom run the Instagram and TikTok account @projectuncensored.
"Having representation in books creates acceptance and empathy," Freeman said. "In online videos, my Mom and I talk about books that have been banned that folks should read."
Bender and her partner held a fundraiser so that LGBTQ books could be donated to libraries and teachers in her community's schools.
Early this year, Cousins and Ferrell established the Florida Freedom to Read Project, a group that advocates for the right for students, hetero and LGBTQ, to access ideas and information in schools.
Lisa Keating, director, My Purple Umbrella, and sweet pea Flaherty, owner of King's bookstore in Tacoma, Wash., co-run the Queerest Book Club Ever. Flaherty, through her bookstore, runs 11 book clubs, including the Banned Book Club.
"We try to select books that tell stories that for so long haven't been told," Flaherty said.
It might be time to break through the stereotype of the "quiet librarian," said Jennisen Lucas, president of the American Association of School Librarians, a division of the ALA.
The effort to ban books could place some librarians' jobs in jeopardy, said Lucas, who is a librarian for seven schools in Cody, Wyo. "It might be time [for librarians] to get loud," she said, "about standing against censorship and supporting the First Amendment."
"It's what makes the news," Lucas added.
In December, NCAC issued a statement, "The Attack on Books in Schools," which was signed by more than 600 organizations.
"It is freedom of expression that ensures that we can meet the challenges of a changing world," the statement said. "That freedom is critical for the students who will lead America in the years ahead."
New bio illuminates Liz Taylor's decades of support for queer community
'Without homosexuals there would be no culture'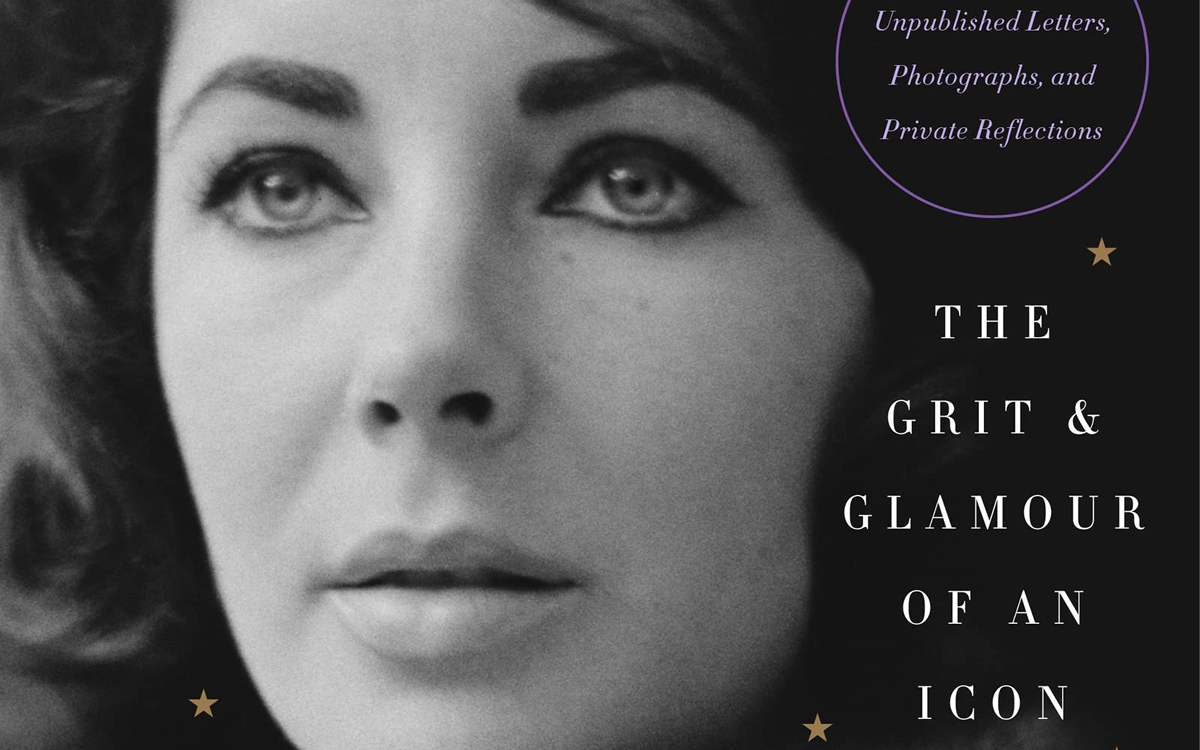 'Elizabeth Taylor: The Grit & Glamour of an Icon'
By Kate Andersen Brower
c.2022, Harper
$33/513 pages
In the mid-1980s, actor Roddy McDowell threw a dinner in honor of Bette Davis's birthday. Davis, a queer icon, thought it was "vulgar" when Elizabeth Taylor and actress Pia Zadora, tried on each other's diamond rings. "Oh, get over it, Bette," Taylor, an actress, philanthropist and queer icon, told Davis.
One Friday in 1998, Taylor learned that a friend of her assistant had died, alone, with no money for his burial, from AIDS. Taylor wanted her business manager to arrange for the man who had died to be buried. She was outraged when she learned that this couldn't be done ASAP. "We will not fucking wait until Monday," Taylor said, "We will do it right now."
These are two of the entertaining, moving, and revealing stories told about Taylor in "Elizabeth Taylor: The Grit & Glamour of an Icon" by Kate Andersen Brower.
Many bios written about celebs have the shelf life of a quart of milk. Thankfully, this isn't the case with Brower's bio of Taylor.
Taylor, who lived from 1932 to 2011, was, for most of her life, not only a celebrity – but a household name, a worldwide subject of admiration, titillation and gossip.
But Taylor was so much more than catnip for the paparazzi. She was a feminist, an often underrated actress, businesswoman, senator's wife, addict, mother, lover of animals, a proponent of gun control, an opponent of anti-Semitism, philanthropist and queer history hero.
Yet, despite the hype, glam and all that's been written about Taylor, many aren't aware of the multi-facets of her life.
In "Elizabeth Taylor," Brower, a CNN contributor, who's written "The Residence," "First Women" and "Team of Five, "First in Line," gives us an informative, lively bio of Taylor.
It is the first authorized biography of Taylor. Usually, this is the kiss of death for a biography. Few want their family members to be revealed as three-dimensional people with not only talent, but flaws.
Thankfully, Brower's Taylor bio escapes the trap of hagiography. Brower began writing the biography after talking with former Sen. John Warner, who was married to Taylor from 1976 to 1982. (Warner died in 2021.)
Warner was one of Taylor's seven husbands. He and Taylor remained friends after they divorced. Warner connected Brower with Taylor's family who wanted the story of Taylor to be told. Brower was given access to a trove of new source material: to Taylor's archives – 7,358 letters, diary entries, articles, and personal notes and 10,271 photographs. Brower drew on unpublished interviews with Taylor, and extensively interviewed Taylor's family and friends.
In her 79 years, Taylor did and lived so much, that telling the story of her life is like trying to put the Atlantic Ocean into one bottle of water. Yet, Brower makes Taylor come alive as an earthy, glam hero with flaws and struggles.
Taylor, who performed with Burton in Shakespeare's "Taming of the Shrew," was as proficient at cursing as the Bard was at writing sonnets. "I love four-letter words," Taylor said, "they're so terribly descriptive."
She was renowned for caring for friends and strangers. During Sept. 11, Taylor was in New York. She paid for a toothless woman, who was looking for a job, to get teeth, and comforted firefighters. A firefighter wondered if Taylor was really at his firehouse. "You bet your ass, I am," Taylor said.
Taylor loved her children. Yet, her kids were often (due to her work) left with nannies or enrolled in boarding schools.
Due partly to life-long back pain sustained from an injury she sustained while filming "National Velvet" when she was a child, Taylor struggled with a life-long addiction to pills.
In "Elizabeth Taylor," Brower illuminates Taylor's decades of support and friendship with the queer community. Early in her career, she formed close friendships with queer actors Rock Hudson, Montgomery Clift and James Dean. "Without homosexuals there would be no culture," Taylor said.
Decades later, it's easy to forget how horrible things were during the AIDS crisis in the 1980s and 1990s. Brower vividly brings back the horror and the tireless work Taylor did for AIDS research. At a time when people wouldn't use a telephone touched by someone with AIDS, Brower reports, Taylor would hug patients with AIDS in hospices. She jumped into bed to hold her friend Rock Hudson when he was dying from AIDS when no one would go near him, Brower writes.
"I'm resilient as all hell," Taylor said.
There couldn't be a better time for "Elizabeth Taylor" than today. In our era, when many would like to erase LGBTQ people, Taylor's legacy is more important than ever.
The Blade may receive commissions from qualifying purchases made via this post.