Right-wing media applauds Texas re: accepting Trans kids is "child abuse"
Texas Gov. Greg Abbott directed state agencies to investigate parents and medical caregivers of trans youth for child abuse


By Ari Drennen & Brennan Suen | WASHINGTON – Right-wing media figures have spent years calling the affirmation of trans kids "child abuse" and asking the government to break up the families of trans people, particularly targeting a specific family in Texas and asking for the state to jail a supportive mother and take her trans child away.
On February 22, their rhetoric seems to have influenced a dangerous policy, as Texas Gov. Greg Abbott directed state agencies to investigate parents and medical caregivers of trans youth for child abuse — despite overwhelming evidence that affirming and providing treatment to trans kids dramatically improves their quality of life.
Abbott's order follows an opinion from Texas Attorney General Ken Paxton, which stated that transition-related treatments, including puberty blockers, "can legally constitute child abuse." Paxton's opinion, however, is nonbinding, has no legal effect, and does not change Texas law. The state's child welfare agency has said that it will follow the guidance and investigate reports of alleged abuse, but many local officials have said that they will not. According to NBC 5 Chicago, there's uncertainty over the impact of Abbott's letter and Paxton's opinion, and it's "largely due to the fact that attorney general opinions do not carry the weight of law. In Houston, the county office that represents the state in civil child abuse cases said it would not take any actions based on the letter."
Health care providers, including the American Academy of Pediatrics, support the affirmation of trans youth, including best-practice transition-related health care. Research shows that trans youth who have access to puberty blockers are happier and less likely to attempt suicide. Abbott's order, if enacted with the weight of law, is effectively asking every adult around a trans child to be a government informant; his letter specifies "criminal penalties" for doctors, nurses, teachers, and seemingly the public at large who fail to report a visibly transitioning minor to the authorities. Even without the weight of the law, the directive could be devastating simply because it encourages teachers, social workers, and others to "out" trans youth and falsely accuse parents of child abuse.
For years, right-wing media figures have called affirming trans kids "child abuse" and have advocated for government intervention in families with trans kids in Texas
This horrific order is the unsurprising conclusion of a yearslong campaign by the right-wing media to push the idea that affirming and supporting trans youth is child abuse, with Texas as ground zero for their narrative.
In late 2019, this narrative centered around a custody battle between the parents of a trans girl whose mother affirmed her with her chosen name and pronouns while the father refused to accept her and dragged her into a national media storm by repeatedly appearing in right-wing media.
The Daily Wire's Matt Walsh wrote that the mother "should be locked in prison for the rest of her life" and suggested it would be "heroic" for the father to kidnap his child and flee the country. A blog in The Federalist titled "Transing Children Is Child Abuse And Should Be Punished" suggested that parents who affirm their trans children's gender identity "should be hauled away from those kids as fast as possible for their safety." Right-wing media figures with large followings like Kurt Schlichter of Townhall and Jack Posobiec of One America News Network called for government intervention, while the Blaze Media's Conservative Review said that new laws were needed.
Texas politicians began to respond to the pressure: Texas Republican Sen. Ted Cruz wrote on Twitter, "This is horrifying & tragic. For a parent to subject such a young child to life-altering hormone blockers to medically transition their sex is nothing less than child abuse." Abbott tweeted that the matter "is being looked into by the Texas Attorney General's Office and the Texas Department of Family and Protective Services."
On the day the investigation was launched, Texas Lt. Gov. Dan Patrick appeared on Fox News' The Ingraham Angle, where he noted that Abbott and Paxton had "asked for an investigation by our child protection services." Host Laura Ingraham responded by calling affirming trans youth "child abuse" and made false and extreme assertions that if young people can be openly trans, children will soon be able to give "consent for sexual activity." In an appearance the next day on Fox's The Daily Briefing with Dana Perino, Patrick suggested the Texas legislature would look into the matter in their next session.
In April 2021, Texas legislators released a bill that would include gender-affirming treatment of youth in the state's definition of child abuse. In a May 7 interview with Texas Agriculture Commissioner Sid Miller about the bill, Fox prime-time host Tucker Carlson incorrectly referred to trans health care as "castration, chemical and otherwise," and Miller lied that "some of these children have this done to them as young as two years old." Miller specifically called for Abbott to use "some of his political powers" to get the bill moving, and later, Carlson said, "I mean, if a Republican governor can't even weigh in on this, to what extent is he representing his voters, honestly?" The bill died in the state House that month.
Right wing media figures and anti-LGBTQ groups have pushed these narratives at a national level
For years, powerful anti-LGBTQ groups have built the foundation for a campaign to label affirmation of trans children as child abuse, even though studies show that trans children are at risk of suicide when they're not affirmed and that best-practice medical care and social transition can mitigate the dysphoria they experience.
One figure pushing the narrative that trans health care is abuse is Terry Schilling, president of the American Principles Project. Schilling's organization was profiled in 2019 by the New York Times for leading "a conservative push to make trans kids and school sports the next battleground in the culture war" – a goal that they pursued in part with ads on social media that attacked transgender athletes and spread disinformation about trans health care. Schilling has repeatedly argued that affirming trans kids is "child abuse." In a recent appearance on Steve Bannon's War Room: Pandemic podcast, Schilling claimed to have raised $750,000 with Bannon's help with the intent of pressuring Abbott to take this action, saying, "It wasn't a coincidence that he did this.
American Principles Project president credits his group and Bannon's War Room for horrifying TX order targeting trans kids and their parents. Claims APP raised $750k "with the War Room's support" to pressure Abbott before the election: "It wasn't a coincidence that he did this." pic.twitter.com/tbuQeBeKE2

— Brennan Suen✊🏼🇺🇦 (@brennansuen) February 24, 2022
Another of the figures pushing this narrative has been Michelle Cretella, speaking on behalf of the American College of Pediatricians (ACPeds) and coordinating with other extreme groups. ACPeds is a splinter group with extreme right-wing beliefs that is not to be confused with the legitimate American Academy of Pediatrics. In 2017, Cretella wrote a piece for The Daily Signal, which is published by the Heritage Foundation, titled "Transgender Ideology Has Infiltrated My Field and Produced Large-Scale Child Abuse." She also appeared on a panel for the Heritage Foundation where she incorrectly referred to puberty blockers as "chemical castration" and said that teaching children about trans identities was "abusive." In 2018, at an event for the extreme anti-LGBTQ group Family Research Council, Cretella compared transition care to "child abuse" and said that trans people were like people suffering from anorexia.
Abbott is giving the world a preview of what these extremists want for all of America: trans children afraid to be themselves for fear of being ripped from their parents and placed into foster care, parents afraid to affirm their children for fear of prison, and doctors afraid to provide life-saving medical care for fear of the State.
*********************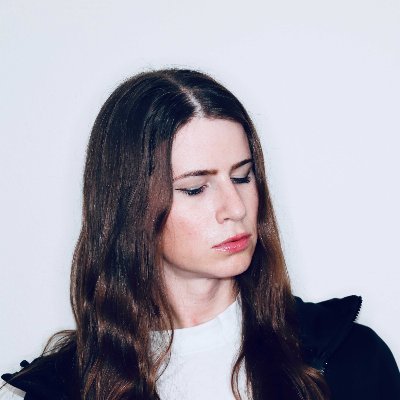 Ari Drennen is the LGBTQ program director for Media Matters, where she has worked since January 2022. She has a bachelors degree in political science and economics from Middlebury College. Previously she worked at the Center for American Progress and the League of Conservation Voters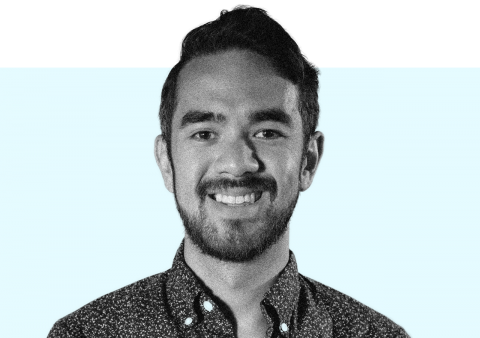 Brennan Suen is the LGBTQ program director at Media Matters, where he has worked since July 2015. He has a bachelor's degree from Northwestern University, and he formerly interned at the Human Rights Campaign and SKDKnickerbocker.
*********************
The preceding article was previously published by Media Matters for America and is republished by permission.
Marriott hosting anti-LGBTQ Moms for Liberty's national conference 
Moms for Liberty spouts overt hate against the LGBTQ community, regularly targeting trans individuals and LGBTQ books


By Olivia Little | WASHINGTON – Marriott International claims to support the LGBTQ community and celebrate Pride Month, but the hotel chain is hosting a national conference for Moms for Liberty, an overtly anti-LGBTQ organization known for strategically harassing public school employees and advocating for school book bans. 
Marriott has vocally celebrated Pride Month for years, even launching a "Love Travels" campaign in support of organizations and individuals advocating for inclusion and equity.
Despite Marriott's open LGBTQ support, Moms for Liberty will hold its national summit at a Marriott hotel in Tampa, Florida, next month, with a speaker lineup packed with anti-LGBTQ figures. Florida Republican Gov. Ron DeSantis — who recently signed the state's "Don't Say Gay" bill into law — will headline the conference, appearing along with Sen. Rick Scott (R-FL), author of a manifesto that denies the existence of trans people, and anti-LGBTQ conservative commentator Allie Beth Stuckey.
Moms for Liberty spouts overt hate against the LGBTQ community, regularly targeting trans individuals. The group's official Twitter page quoted an article in March claiming that The Trevor Project — the world's largest suicide prevention and crisis intervention organization for LGBTQ youth — "is actively grooming children into a trans identity." As recently as June 13, Moms for Liberty described the increase of young people identifying as trans as a "transgender contagion" and encourage parents to "fight" it.
The organization has advocated for the removal of select books with LGBTQ themes, describing the basis for removal as "sexually explicit" content — all while partnering with transphobic publishers to place right-wing propaganda in public school libraries. One chapter even filed a public records request asking for a list of "LGBTQ" book titles from the school library.
Marriott is allowing a clearly anti-LGBTQ organization to use its facilities to continue spreading hate — and is subsequently profiting from that hate.
********************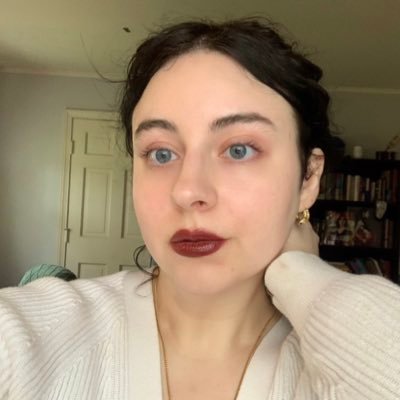 Olivia Little is a researcher at Media Matters. She holds a bachelor's degree in law and public policy from Indiana University. Olivia previously worked as a research associate for Sen. Bernie Sanders' 2020 presidential campaign.
The preceding article was previously published by Media Matters for America and is republished with permission.
A Moms for Liberty leader threatens gun violence against librarians (Audio)
"[…] making librarians who make 85k a year answer to parents when we ask how sexually explicit books got into the library"


By Olivia Little | WASHINGTON – Leaked audio from a Moms for Liberty meeting in Lonoke County, Arkansas, reveals a member of the chapter's leadership flippantly threatening gun violence against librarians. 
In the audio obtained by Media Matters, the chapter's head of communications and media, Melissa "Missy" Bosch, complained about librarians in the district, saying, "I'm telling you, if I was — any mental issues, they would all be plowed down with a freaking gun by now."
Bosch is an Arkansas-based anti-mask activist who has since redirected that energy to her new charter school and the Moms for Liberty "parental rights" campaign that advocates for the banning of books across the country and strategically harasses school officials.
She was made aware of the recorded audio and took to Facebook falsely claiming it was "illegally recorded" and "illegally spliced." It wasn't — Arkansas is a one-party consent state and Media Matters has reviewed the original recording in full.
Bosch also threatened legal action in her post, claiming to know "some fantastic lawyers," and she said her comments came while she was talking about "making librarians who make 85k a year answer to parents when we ask how sexually explicit books got into the library." Bosch — along with other Moms for Liberty members — advocates for banning "pornographic books" to protect children, parroting a line right-wing media often use to target books about race and LGBTQ identity.
Yet Bosch's hypocrisy is clearly evident since she rationalizes book bans to "protect" children while also hiring a lawyer who also represented a high-profile child sex offender. Travis Story, who represented Bosch in 2021 in a lawsuit against school mask mandates, simultaneously represented former TLC star and reported "longtime friend" Josh Duggar, who has since been convicted of "receiving and possessing child sexual abuse material."
As right-wing media and organizations push false and misleading claims about education policies, there has been an uptick in violence against school employees across the United States. Moms for Liberty members have also previously threatened school officials, and this incident is symptomatic of the group's toxic campaign as a whole.
Editor's Note: Moms for Liberty, a nonprofit claiming to advocate for "parental rights," appears to be using parents as pawns to advance a far-right agenda.  Read more here: (LINK)
********************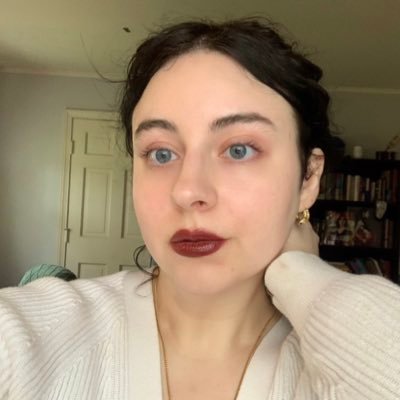 Olivia Little is a researcher at Media Matters. She holds a bachelor's degree in law and public policy from Indiana University. Olivia previously worked as a research associate for Sen. Bernie Sanders' 2020 presidential campaign.
The preceding article was previously published by Media Matters for America and is republished with permission.
California bill to expose dangerous secrets passes Assembly Judiciary
Day-to-day consumer fraud by greedy, corrupt corporations that impacts the public health and safety of thousands often flies under the radar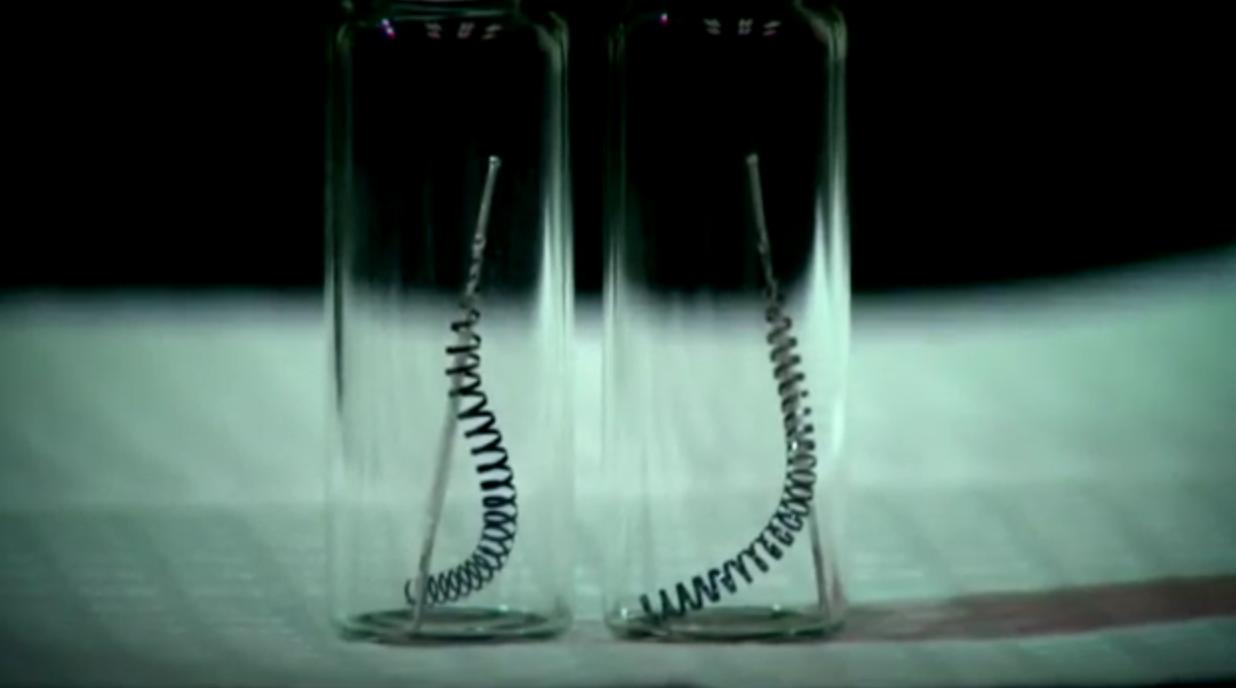 By Karen Ocamb | WEST HOLLYWOOD – Political scandals capture America's attention like the dramatic crescendo of a soap opera.  But day-to-day consumer fraud by greedy, corrupt corporations that impacts the public health and safety of thousands often flies under the radar, even if exposed by a lawsuit, because of secret settlement agreements and overbroad court protective orders.
The Public Right to Know Act (Senate Bill 1149) by California state Senator Connie M. Leyva seeks to change that and on Tuesday, June 14, the Assembly Judiciary Committee agreed with Senate and passed SB 1149 by 7-1. 
"If it had been shown in court that the coffee you were drinking now or earlier this morning was contaminated with toxic chemicals, wouldn't you want to know that?," Leyva asked the committee in presenting the bill. What too often happens in cases related to defective products and environmental hazards is that the public doesn't find out about the harms until years later, "when many people have already been injured or even died." SB 1149 "would prohibit factual information about dangerous public hazards from being hidden from the public through overly broad court protective orders and agreements to keep information about dangers a secret."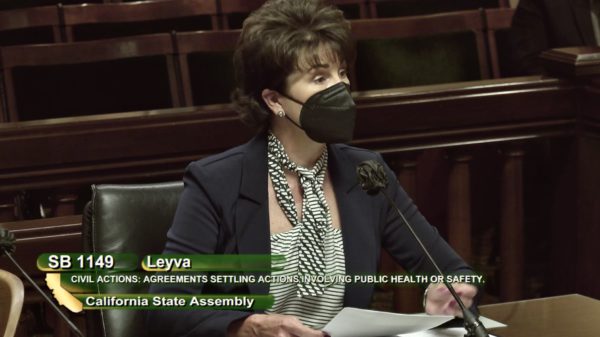 In an open society, "court records are presumptively open to public inspection," Leyva noted. "Secrecy is sometimes necessary to protect personal information or legitimate trade secrets — but is grossly inappropriate when it clearly keeps information about ongoing dangers from the public. In very real way, it can threaten their health, safety and even their lives."
Leyva offered several examples, including how Purdue Pharma "told outright lies for many years regarding the safe dosage levels and likelihood of addiction from OxyContin, which ultimately killed hundreds of thousands of people."
Public Justice is co-sponsoring SB 1149 with Consumer Reports and offered two witnesses to attest to the importance of the bill. Richard Zitrin, a former trial attorney and Professor Emeritus at UC Hastings, appeared via phone on behalf of Public Justice and Lori Andrus called in on behalf of the Consumer Attorneys of California.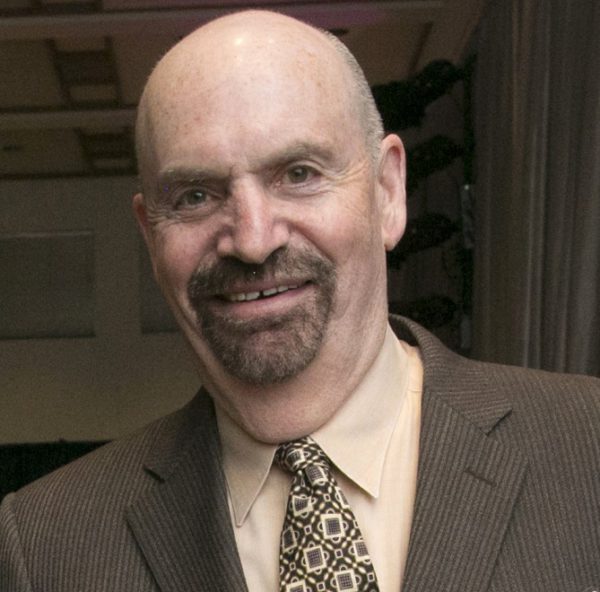 Zitrin, an expert in legal ethics, got right to the point. "It is simply wrong for lawyers or judges to be complicit in keeping things secret where the public dies as a result," Zitrin said. "Over 12 judges over the period of 15 years entered protective orders to keep information that was revealed about OxyContin secret in those court proceedings," a point he emphasized in testimony before the Senate Judiciary last April.
Zitrin also testified that Bayer, the company that bought the permanent birth control device Essure, kept problems with the device secret for 12 years.
Maggie Stroud, 48 years old, married with two adult children in the Bay Area, had to learn about the cause of her pain from an Essure users group on Facebook. 
"Around 2010, when I was 36 years old, my husband and I decided not to have any more children — so I looked for a permanent method of birth control. I did my research, asked questions about this non-surgical birth control device, was told I would be fine and decided to go ahead with the procedure," Shroud told Public Justice.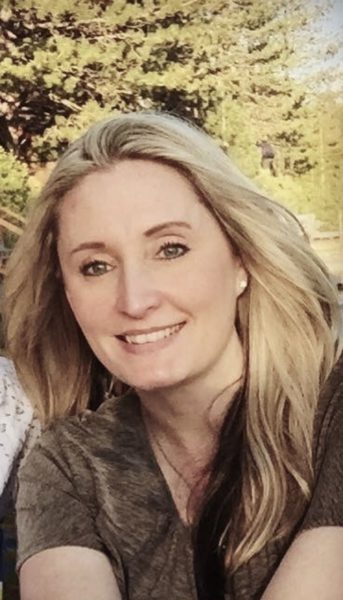 "It was the worst experience I've ever had. The device was a small metal coil that was implanted in my fallopian tubes. I was awake the whole time — in such terrible pain, I almost passed out. After the devices were implanted, my life started falling apart. First, I had this woozy, rocking feeling. It really freaked me out. Then my scoliosis back pain got really bad and my migraines more intense. I was in constant pain," and no one knew why.
A coworker told Stroud about a Facebook page for people who'd had the implant. "I was like, 'Oh my gosh! I'm not crazy!'" she said. Stroud finally found an OBGYN who would remove the devices through a total abdominal hysterectomy, which caused the-then 42-year-old to go through complete menopause.
"But," said Stroud, "I got my life back!  Had I known what I could possibly go through, I absolutely would have not gotten the device. We're not science experiments. We're humans and we have the right to know what's going into our body so that we can make our own choices based on facts. We need the Public Right to Know Act to get the truth we deserve."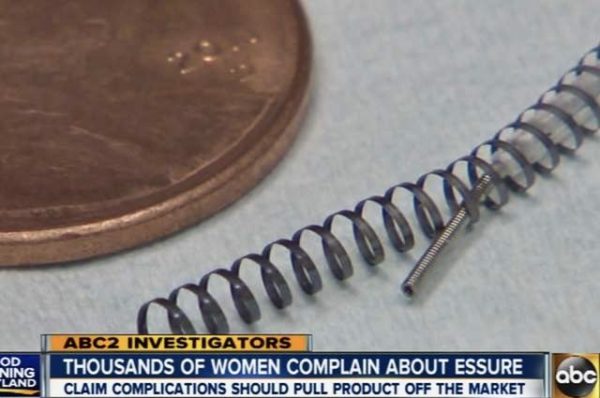 The room fell chillingly silent as Andrus, a lawyer who for 20 years has represented people injured by dangerous pharmaceuticals and flawed medical devices, testified how Essure marketed the devices as "safer and less intrusive than having a tubal ligation surgery." Dozens of her clients joined thousands of other women in bringing civil lawsuits in California's courts beginning in 2015.
"The devices consisted of two small metal coils, one to be placed in each fallopian tube. The devices were designed to cause inflammation and to prompt scar tissue to form around the coils in the women's abdomen, thus blocking sperm from reaching her ovaries. The women who filed suit alleged multiple problems with these devices. The devices could break. They could perforate the fallopian tube. They could migrate around the abdomen. They could puncture and become lodged in nearby organs. They could also result in ectopic pregnancies. An ectopic pregnancy is where the fertilized egg grows outside of the uterus. That can cause the death of the mother. It's a terrible event and it should be avoided," Andrus said.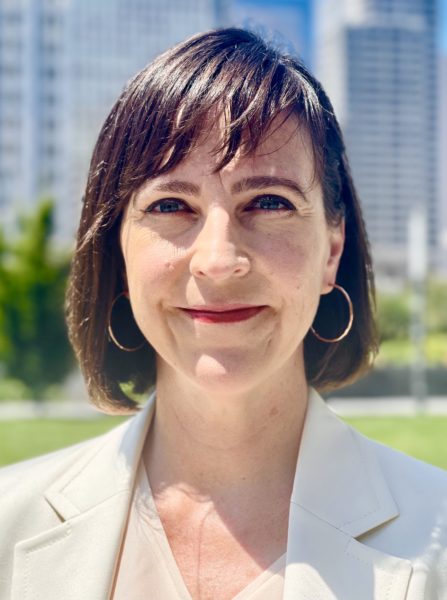 "Terrible pain at the site was another common effect that these women alleged in their lawsuits and also pain during intercourse," Andrus continued. "They alleged skin rashes likely due to the nickel that was a component in the coils. Roughly 5% of the population is allergic to nickel. Many of these women also documented heavy bleeding — some said like a horror movie — and severe cramping in an unusual and abnormal aspect. To remove these devices, my clients and these other women had to undergo partial or total hysterectomies. Many of these women were in their early thirties when they began to experience menopause after these premature hysterectomies."
Zitrin testified that 67,000 complaints were made by women to the FDA with 27,000 lawsuits consolidated into one case in Alameda County where the court issued a protective order. "The protective order, as most of these protective orders do, allowed the defendant to self-select what items could be confidential," Zitrin said. Bayer "self-selected 97.7% of all of the 900,000 documents in this case to be confidential when it should have been limited only to those things that are corporate proprietary information and trade secrets." The case was settled with all but 200 documents remaining secret.
"(SB) 1149 is a big change in the law. There's no question about it," said Zitrin. "But it is necessary to save lives."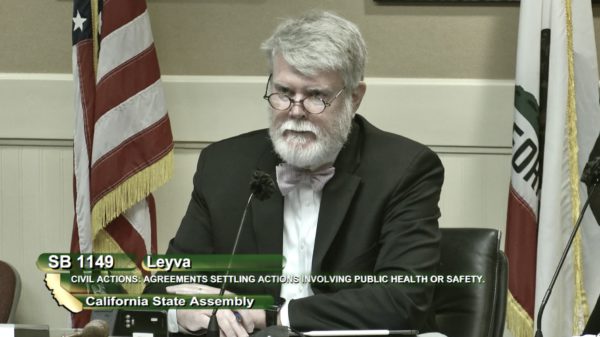 Following the opposition from business groups, Assembly Judiciary Committee Chair Mark Stone rejected the feigned arguments they advanced. "The case that they really want to make is that the consumer protection laws are there to compensate for injury, which means that they're not a deterrent and they're not preventative of injuries. That is just inhumane," said Stone. "And it's just astonishing to me to think of defects and environmental hazards being considered trade secrets. None of the companies I have ever worked for would've considered such as trade secrets. But yet, in this context, the whole current way that the opposition want to construct the consumer protection law would mean that defects are part of someone's trade secrets. That is kind of astonishing to me."
SB 1149 now heads to the full Assembly for a vote. 
********************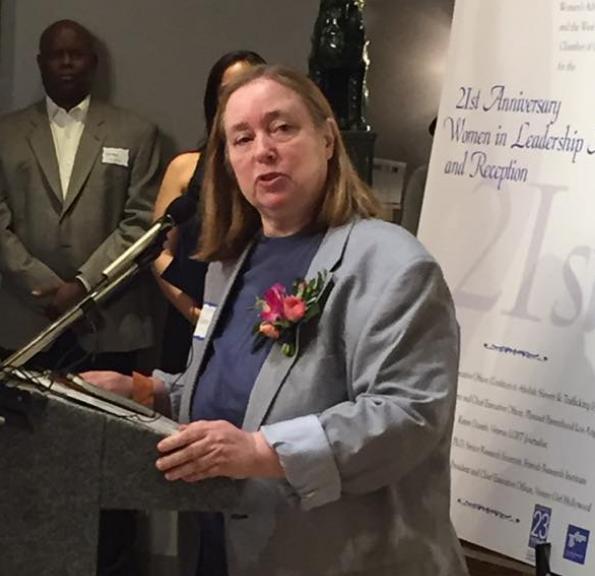 .