We can fix Los Angeles: The people of this city can and will come together
I have the plans, the experience, the leadership, the support, and the passion.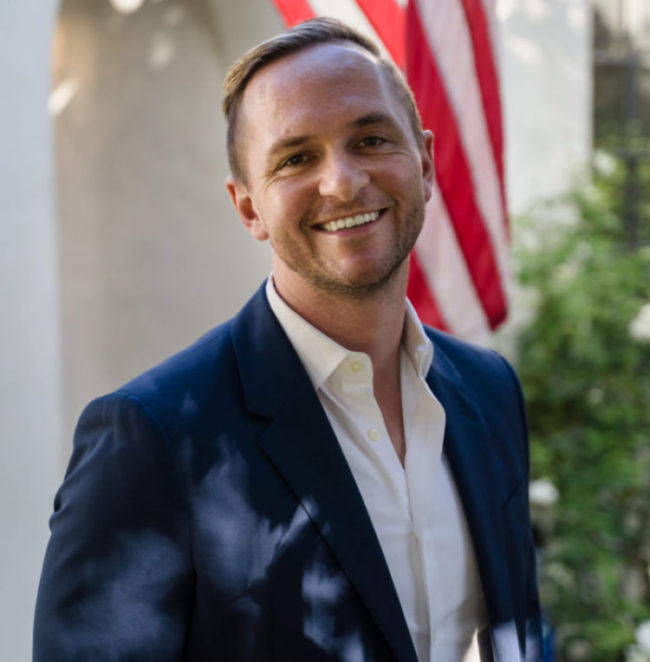 Editor's note: The following essay is written by a mayoral candidate seeking the office of the mayor of the City of Los Angeles. The essay is an independent viewpoint published by the Los Angeles Blade without endorsement and is additionally not a paid political advertisement.
By Los Angeles Mayoral Candidate Craig Greiwe | I have been thinking a lot lately about what it means to run for office in America.  
You see, when I started running for Mayor of Los Angeles in late 2021, I had an idea about what it meant to serve my city.
I had real, concrete plans; in fact, the only published plans of any candidate. I had experience in leadership, both in business and in nonprofits. I had a successful career and track record of bringing solutions to seemingly impossible and complex problems of all sizes. I had a full campaign team of experts. I had a message that resonated with people, and which still does: Knowing that the people who created our problems cannot be the people who solve them.
Above all else, I had passion. The kind of fire-in-your-belly, true-believer passion that makes you wake up early and go to bed late believing that no matter how bad things seem in this city, they can and will be better.
We can fix Los Angeles. The people of this city can and will come together to choose change based on common ground and common sense. I had all these things, and still do, proudly. But I did not have the experience of what we expect of people to become a public servant.
The last four months, along with my life experience, have taught me that everything I read about, everything I knew from advising other candidates, everything I learned from building the fastest-growing grassroots movement in the city — all of it was informative, educational, redeeming, challenging, and impressive, and very much not enough.
It has also taught me that I am ready to be the next Mayor of Los Angeles.
I have the plans, the experience, the leadership, the support, and the passion. I have also realized that what we expect of people to become Mayor, or City Councilmember, or even Block Captain, may be what is tearing Los Angeles, and this country, apart. The way we hold our elections is not just part of the problem, it is the problem.
I did not grow up wanting to be a politician, or in politics in any capacity. Growing up the way I did, public service was not even on the map. I was too busy running from work to school and back again in an effort to survive to be able to think about changing the world. I grew up poor, dirt poor. The kind of poor where you cannot afford shoes and where you must forage in the forest for food. Today, hipsters think it is kitschy and fun. To me, it was necessary to live.
Things got worse when I was abandoned at age 14. I was left to fend for myself and faced the type of impossible questions that no one should ever confront, and yet all too many people have to. I had to figure out life on my own, without parents, even bad ones, and always just a knife's edge away from homelessness and starvation. Only through determination, hard work, and helping hands from other people did I find a way out. And along the way, I learned that every decision mattered. What I did in the morning, what job I took, what too-quick-turn that caused a flat tire I could not afford, it all mattered. It was the difference between a roof over my head and hunger pains at night.
Though I would grow up and emerge from poverty to become a successful business leader and executive, I never lost the feeling that every decision mattered. If anything, that is why I became successful in my job. Some of America's most trusted corporations and individuals, from Verizon and the late Kobe Bryant, trusted me to lead strategy and business operations because every decision always mattered, and I usually made the best one for them based on exhaustive research, common sense, and a deep understanding of every issue and alternative.
In late 2019, I approached the crises confronting Los Angeles with the same rigor I did my client work. I wanted to help the city that I loved, the city with the only friends and adopted family I had ever known. After extensive research and interviews, I discovered that we had a ruling class that no longer responded to the people they were supposed to serve.
Eric Garcetti was elected Mayor with just over 200,000 votes in a city of four million people. Elected city officials were just on a carousel of personal ambition with lifetime pensions attached. The vast majority of the people in this city did not vote or even know who represented them, and the vast majority of elected officials preferred it that way, as they pilfered from the public – three indicted city councilmen in under 20 months is just the start – and built-up power that surpasses that of any other local official in America.
My research also led me to see an opportunity that, because of a date change in our city elections, we would have a once-in-a-lifetime chance to bring real change. Our citywide elections, including Mayor, would align with federal elections for the first time, sending turnout soaring by 300 percent. The ballot box would be flooded with new city voters who could overwhelm the ruling class of Los Angeles by sheer volume. All they had to do was believe it was possible, something they did not yet do.
As a result, I created Rise Together, a grassroots organization focused on common ground and common sense. We worked to shift the public narrative and succeeded. When we started our messaging campaign, more than 75 percent of Angelenos did not believe change was possible. Within six months that number had dropped to under 38 percent thanks to our work to accelerate a desire for change already underway in the city. Candidates in almost every race began using, if not copying, our organization's language, and self-identifying their affinity for common sense. We amassed a movement of over 100,000 people.
There was just one problem: No one in the Mayor's race was focused on that change or common sense. Every leading candidate was a career politician, and the remaining expected candidate who later declared, has also been a career insider for more than 30 years, though unelected.
I faced the daunting reality that if no one did anything, all our work to bring change to this city would be bulldozed by a more-of-the-same Mayor. So, I made the difficult decision to step away from Rise Together to run for office – something I had never in my life wanted to do.
It was not a decision I took lightly. I did more than 2,000 interviews, meetings, and calls with folks around the city. I digested over 100,000 pages of research. I wrote exhaustive, real plans to address our crises, and lined up experts and supporters in every field who could support the campaign and our movement for change. We mapped a clear, if hard, path to votes and victory, in spite of the millions of dollars we knew institutionalists would spend trying to paper over their own failing records. I became a candidate for Mayor of Los Angeles.
Almost immediately, however, I realized that being ready to be Mayor, as I was and am, had nothing in common with being ready to be a candidate. It was not the mean tweets; my clients had taught me not to fear or care about basement bloggers simply hoping for a big break with salacious rumors and lies. It was not the endless fundraising calls, which I took as an opportunity to talk with voters, something I loved. It was not the 18-hour days or the endless events, all of which filled me with energy and passion, seeing the look of inspiration and hope in people's faces. Those things, I was ready for.
What I did not expect was the combination two factors in a perfect storm. First, the willingness of those in power to do anything to stay in power and, second, the public's willingness to stay disengaged.
First, the power. One candidate sent a surrogate to ask me to drop out of the race in exchange for becoming Deputy Mayor and designated successor, as if the office was something that could be doled out like party favors. Not one, but two leading reporters told me that they would not cover me or mention my name because, substituting their judgment for the public's, they felt I "should not be a candidate" because I had not "followed the rules" to get a Commission seat or run for smaller office first.
Those who have governed this city, lobbied this city, run elections, and even marched in parades lined up, one after the other, to explain to me my candidacy was not credible. Their reasoning? Because I was not a current elected official or billionaire willing to pump endless money into it. No matter how many supporters I had, or how much money I raised, they would continue to ignore me, hoping to strangle my outsider candidacy, and its threat to their world order, on the vine.
All of this coalesced in a recent Mayoral debate. A seemingly respectable university, Loyola Marymount, allowed a professor moonlighting as a paid lobbyist to control and manipulate their debate. He, too, tried to silence me because I "should not be a candidate". Hundreds of citizens wrote to Loyola Marymount to advocate for my inclusion, including civic leaders with strong consciences.
Yet others did not. Three organizations who represent the LGTBQ community in politics refused to publicly advocate on my behalf for fear of alienating favor with a leading straight candidate (so much for community!). Three former elected officials said they believed my exclusion was "abhorrent" but there were challenging "political circumstances" that prohibited them from speaking out in spite of their principles. Loyola Marymount buried its head in the sand.
All of this, for what? To prevent me from speaking on a single debate stage? To prevent an honest exchange of ideas? What do these institutionalists, the elected officials, and their staffs who have governed this city for decades of failure, have to fear from an outsider that, by their own attacks, they claim is not credible? Every voter should find an answer for themselves.

And I hope that they do. Because the second, and most trying circumstance of being a candidate, is the voter and their apathy. When I declared my candidacy, I believed and still do — that the voters here care about their lives and making Los Angeles a better place. They know that this city has gone from being a place that serves its people to one that breaks them down. They know that we cannot trust the people who created our problems to be the same people who solve them. They can look out their windows, no matter how many ads my opponents run, and see the track record of failing leadership in their streets. I believe in the people of this city, every day. Even when they challenge me not to.
Every day, I talk to dozens of people who say they "do not want to get involved in politics" even while they complain about the homeless on their block. They are focused on the dangers of a neighborhood encampment, not looking down the road far enough to see we have the chance to end all encampments while housing all the homeless in a comprehensive plan. They listen to my speech in a town hall or zoom meeting and applaud. They say they will vote for me, but they cannot bring themselves to share a social post or forward an email to a friend. They take action in their heart, but not with their fingers, feet, or wallets. So many people in this city want change, but they have not yet decided to make the very choices that can and will bring about that change. It is almost enough to be maddening. Combined with the malfeasance of the ruling class of this city, it makes it almost impossible to run for any office, including Mayor.
So why do it? Because I still believe. Every day shows me that for every ten people I talk to who aren't willing to take the plunge, there is one who is willing to do it ten times over. There are people so fed up with career public parasites, they are willing to go to the mat every day. There are people so hurt by this city that, even though they can barely afford to make their rent, they donate $25 to my campaign because they believe in me and my message of change. I still do it because I've met and spoken to thousands of people, and I know that those people can eventually bring the rest of the city along…and I choose to believe they will.
You see, being a candidate is different from being Mayor. I am ready to be Mayor. I am prepared. My plans will solve our problems. But being a candidate has nothing to do with that. Running for office requires me to battle the most corrupt institutions and individuals of one of the most corrupt cities in America. Which I do every day. But it also requires me to believe that a noble corps of a few thousand can wake the sleeping giant public of this city and rouse them into action.
It is a huge bet. I have staked my life on it, as the only candidate not taking a paycheck for another job while running for Mayor, which is a terrifying thought for a poor kid from the sticks. But it is a bet I have to place. The future of this city depends on it. It depends on me, and you, believing that the people of this city will rise from their slumber, make the hard decision to look past fancy slogans, and multi-million-dollar ad buys to choose the only outsider in the race, the only real plans, the only path forward out of our crises.
That is what it takes to run for office in Los Angeles. It is grueling, grinding, and generally near impossible. However, my entire life has been making the impossible, possible. And it is the hope of the thousands of people I have met, and the thousands more I will meet, that keeps me going. I choose to believe, because believing is the only way that this city, and this country, survive. That is what I see when I think about running for office in America.
In her own words: Somali singer IDMAN on queerness & family
Musical artist, IDMAN, creates a sonic tableau of hybrid R&B that explores the highs and lows of navigating relationships & life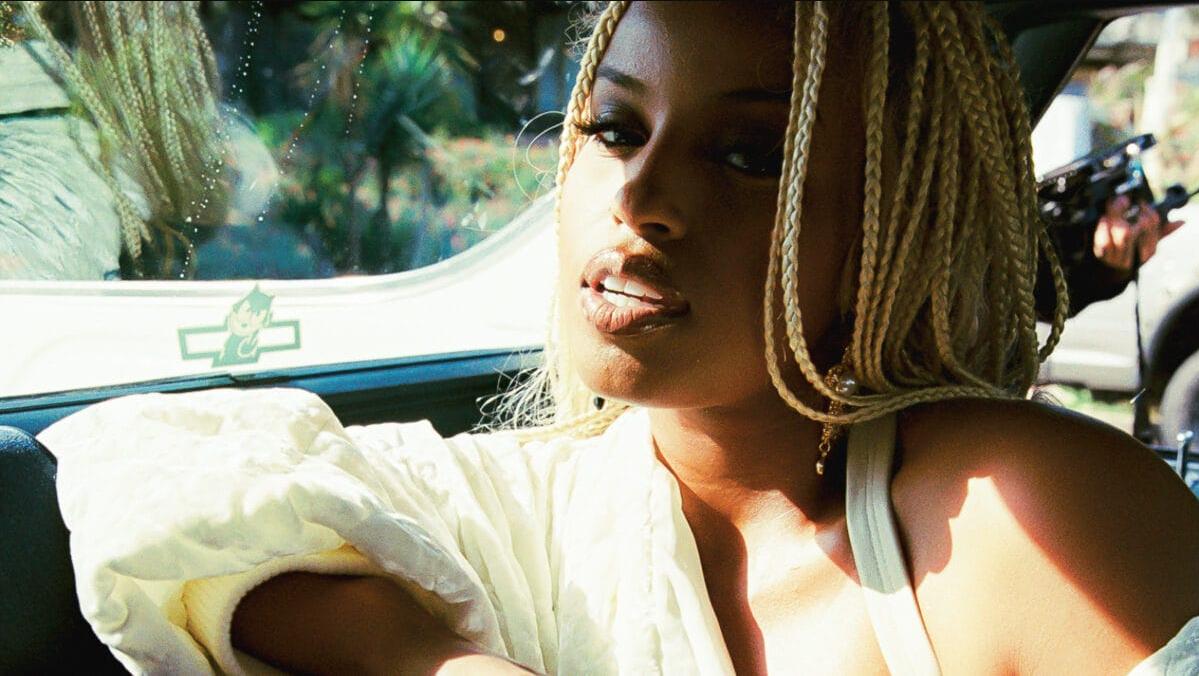 Toronto native and musical artist, IDMAN, creates a sonic tableau of hybrid R&B that explores the highs and lows of navigating relationships and life. Shaped by her Somali heritage and a deep interest in social activism, IDMAN is a burgeoning singer/songwriter who began honing her skill set in childhood, immersing herself in American pop culture, learning English as a result. Her signature sound is credited to blending both North-American and Somali culture and music, alongside the support of her music collective, Golly Geng, Now, in a personal essay IDMAN is sharing a different kind of tune: her truth.
LOS ANGELES – Imagine that I was a stranger who knocked on your door on a random afternoon and asked: "Who are you when no one's watching?"
What would you say?
Would I even deserve an answer?
This question will make sense by the end of this letter, but first, I want to tell you a story.
In 2015, I went on a road trip to Miami for the National LGBTQ Task Force's Trans Justice Miami Power Summit with some close friends and organizer homies. Two of us were hijabis who'd signed up to support our queer/trans family as allies (Talk Valentina).
A few years before, I was involved in activism where I made some friends while volunteering for a couple of marriage campaigns that ultimately won Mainers the right to same-sex marriage.
Only a select few people knew what I was working on, a family member of mine, her friends, and her father.
It was then that my eyes were opened.
Her father was really supportive and truly understood MLK's words: "Injustice anywhere is a threat to justice everywhere." Her father saw me and I respected him dearly for it. He will never know how the nuance and compassion he showed me every time we spoke did so much to counter the narratives I'd been taught about who was or could be tolerant.
The first queer person in my life was my mom's cousin.
I called her Auntie Guruhbadan, which means beautiful (it was a name I gave her not only to protect her identity but because I couldn't pronounce her actual name as a five-year-old). I mention her because she made flyers for her wedding and it was the first instance where my father and I had explicitly talked about queerness.
It was awkward and a bit clumsy but I understood two things: my father was trying to come from a place of respect and was talking from his heart.
A good sign.
The second queer person I knew and loved was my cousin, a trans woman.
She lived in the same building as my grandparents and would come over for meals. She presented as femme and wore traditional Somali dresses, hair coverings, and people honored TF outta her pronouns.
They rationalized the use of her pronouns and transition as the result of a head injury from an accident that would make her fight you if you didn't use the right pronouns.
Yeah…mmmkay. She had them spooked and it was marvelous.
It never felt confusing or out of the ordinary.
They were some of the only adults I truly felt safe around as a kid. It went against everything I'd heard in the West about back home with issues around queerness and gender.
Later that year, I attended my first Pride as an ally.
It was during a speech when a close friend of mine, a Black Muslim woman, came out and referenced Surah Ar Rahman. She related it to our friendship and our presence there together. And it was at that moment that I truly felt the power of the queer community and the importance of family.
"Queer community and family is something different. It is a favor from God that I cannot deny," she said.
To my friends Rana, Edric, Benn, Del Mar, and Samaa, I thank you for being the exact right people at the right time, with open hearts enough to care and say something.
Their presence in my life has allowed me to embrace my true self without reservation – a great gift that I came to know. It's led me to a life full of so much pride and honor that has revealed a rich history and legacy.
Growing up I'd been led to believe that hiding your true self from people not equipped to hold or honor you, meant you were ashamed or embarrassed.
Out-culture has always been something I've felt like I've had to contend with.
I know there are folks out there who feel that silent, personal protest (the rainbow flag in their bag/under their bed) is sometimes the only safe way to feel connected or affirmed.
I feel as though out-culture has set up a dynamic that pressures young people to choose between access to resources like housing, food, security, and feeling valid or authentic to their identity. I hate the parts of out-culture that tugs at the integrity of those already at the bottom of the totem pole. It has always felt wack to me honestly.
I believe that everyone has the right to choose how and when to disclose their personal identity.
No one should feel pressured to explain their desires or preferences. It's essential to nurture a culture of respect and care, focusing on things that truly matter, such as providing resources, safety, and community support. I wish we told queer and trans youth more often that there is no standard within which to measure the authenticity of one's identity, and that they're valid whether they decide to come out or not. That the world's reactions to their truths are not their fault, and that they are no less valid in their identities for deciding to withhold it from those they believe cannot honor them.
Statistics show that LGBTQ+ youth, especially those of color, are disproportionately affected by homelessness.
Out-culture has often perpetuated anti-black, xenophobic, and Islamophobic attitudes. It's crucial to challenge the idea that queer and trans people owe intimate details of their lives to others.
Ultimately, it's up to individuals to decide whom they trust with their identities. It's okay if someone doesn't get to know all aspects of who we are. We must prioritize personal boundaries and respect for one another.
I believe in the agency to decide who we share what with, and my circles feel warm and they see me wholly. They get the benefit and gift of getting to experience all of me unabashedly and fully disarmed in some cases because they have demonstrated the ability to see and accept my agency.
It's a shame, it's a stain and it should be the regret of a lifetime for someone to deny themselves the love of a queer or trans person because they can't see beyond their own projection.
What a flop.
It is always their loss.
I promise.
I wrote this letter today not out of a need to validate who I am.
I'm not more legit in my queerness for writing this letter.
I'm here to say that you are no less valid for choosing not to deal with all that may come with these choices.
It is just that: a choice.
I've been me, and I've been galavanting in my truth for years.
It's just always been with and around those who could honor that much.
And if this letter is vague, I'm sorry that I couldn't be more unapologetic. I hope everyone who hears me loud and clear knows this much: I love you, I love us.
There are no comments, no DMs, no culturally enforced shame, and nothing that could deter me from being able to say that much.
I wrote this because I could, and I felt safe enough to..
My folks understood me and I believe in my family enough to love them enough to give them the gift and honor of learning to love me as I am in this lifetime.
I think they got it.
And I know I've got the necessary after-care in place if they don't. I've got a community of support to lean on, a career that offers the financial independence to be okay without the support of family and pathways to medical resources to support mental health help and gender affirming care. Because of this access, not only do I feel safer in coming out, I also feel a responsibility to amplify our voices and affirm the many of us who can't or might not be able to. It feels that much more important to affirm the validity of those who have been made to feel otherwise. Because I know queerness is universal (it should go without saying) and I know our liberation is bound together. From Palestine to Ferguson, Tigray to Toronto we exist as we always have and our freedom is tied together.
Truthfully, this all started with a friend, a pronoun, and the first line of a song, and it felt necessary to tell the story I want to tell artistically with the proper context. By the time my work is done, it'll all be there. I hope it makes sense to you then.
I hope you understand that I'll probably never address questions about what I like, who I like, or why I like whatever it is that I do like.
Personally, I don't know you like that and it's rude, tuh. I think the world would be a better place if we cared less about surveillance and policing one another and more about the things that matter – if folks are eating, if they feel safe, if they've got a roof over their head or solid community and real friendship around them.
Imagine.
So again, when it's the middle of the night and someone randomly comes knocking at the doors of your boundaries with questions, remember you actually don't have to answer them and that this is your house!!!
May our hearts remain inaccessible to the untrained or unopened heart, I love you 🤍
******************************************************************************************
The preceding essay was previously published by GLAAD and is republished with permission. The essay was edited by Black queer filmmaker and screenwriter, Sabaah Folayan.
IDMAN's current singles "Down For It", "Good Life", "Look At What I'm Doing To You" and "Hate" have garnered coverage from outlets such as COMPLEX, The Fader, V Magazine, PAPER, Ladygunn, and have generated over 7 million streams.
Recently crowned one of Amazon's Breakthrough Artists in 2023 and coming off support slots for both Sampa The Great and Ella Mai, IDMAN's debut EP Risk arrived this summer. Subsequently, a deluxe version, Risk: Reloaded, was released in August and anchored by a remix of Hate featuring Lojay and Highlyy.