Fairfax County Public Schools shuts down anti-LGBTQ Instagram account
The announcement by Principal Daniel W. Smith came hours after an LGBTQ group operated by students issued a press release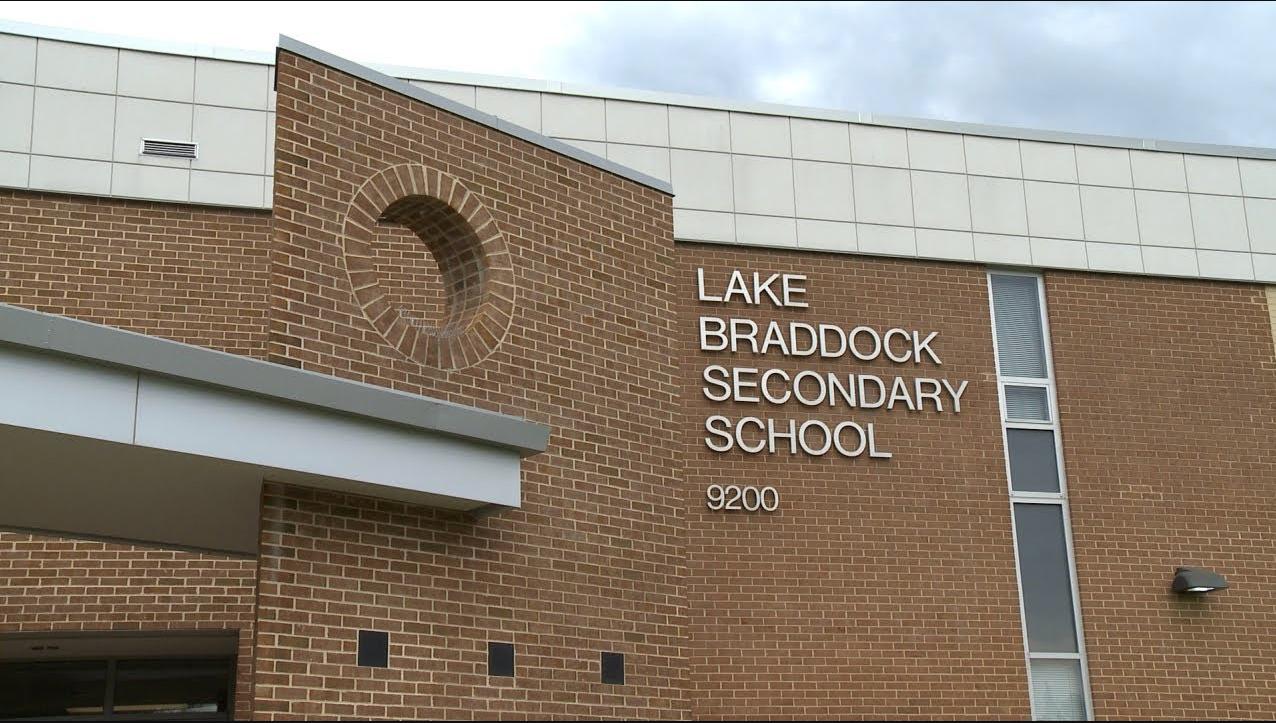 BURKE, Va. – The principal at Lake Braddock Secondary School announced on Tuesday that the school's cybersecurity team shut down an Instagram account created by one of the school's students who used it to "harass and bully" LGBTQ students at the school.
The announcement by Principal Daniel W. Smith came hours after the Pride Liberation Project, an LGBTQ group operated by students in the Fairfax County Public Schools, issued a press release reporting that the Instagram site appeared one day earlier on March 7.
"On Monday, an Instagram account emerged that outed, attacked, and used slurs against LGBTQIA+ students at Lake Braddock Secondary School," according to Pride Liberation Project's press release. "Although the account has since been removed, it has – and continues to – foster an unsafe school environment for LGBTQIA+ students," the group said.
THREAD: On Monday, an Instagram account was created at Lake Braddock that shamed, outed, and used slurs against LGBTQIA+ students. Though the account was removed, it comes at a time of heightened anti-LGBTQIA+ legislative efforts. pic.twitter.com/ioAK9UxdNu

— Pride Liberation Project (@PrideLiberation) March 8, 2022
"We were able to work with our cybersecurity team to have the account shut down and we have identified the student responsible," said Smith said in a letter to the Lake Braddock Middle School community. "Appropriate disciplinary action will be taken in accordance with the Fairfax Public Schools Students Rights and Responsibilities," he wrote.
"I am deeply troubled that any student at Lake Braddock feels that this is acceptable behavior," Smith said in his letter. "This is not the kind of school community we seek to cultivate. Our shared vision at Lake Braddock emphasizes our commitment to developing students' understanding of self and community with a focus on responsibility, service, empathy, social-emotional learning, equity, and inclusion," Smith stated.
The school's website says it enrolls students from grades 7 through 12.
The Pride Liberation Project released several screenshots taken by its members of the Instagram account. One of the screenshots appears to show the site's home page, which identifies itself as "lbsshomos" and "Comedian."
"The official Instagram page for homos at lbss [Lake Braddock Secondary School]," a message on the site says. "Owned and operated by the Lake Braddock Gimmick Association," the message continues. "Pronouns: Attack/Helicopter," it says.
Another screenshot released by Pride Liberation Project includes photos of three young people that the group says are Lake Braddock students appearing to be walking inside the school. The group blacked out the students' faces, saying it did so to protect their anonymity.
"Given that this harassment coincided with a rise in anti-Queer policies across the country, it is imperative that FCPS leadership take strong action immediately," the group says in its press release.
Principal Smith did not disclose the name of the student identified as the one who created the Instagram account or what specific action the school will take against the student.
"Every student at Lake Braddock has the right to feel safe and respected," he said in his letter. "I am meeting with members of our LGBTQIA+ student groups this week to listen, learn, and continue the dialogue around their experiences in our school community."
Virginia school board says no to grant from LGBTQ nonprofit
"The LBGTQ agenda in schools is about indoctrination and grooming our children into an evil and wicked lifestyle"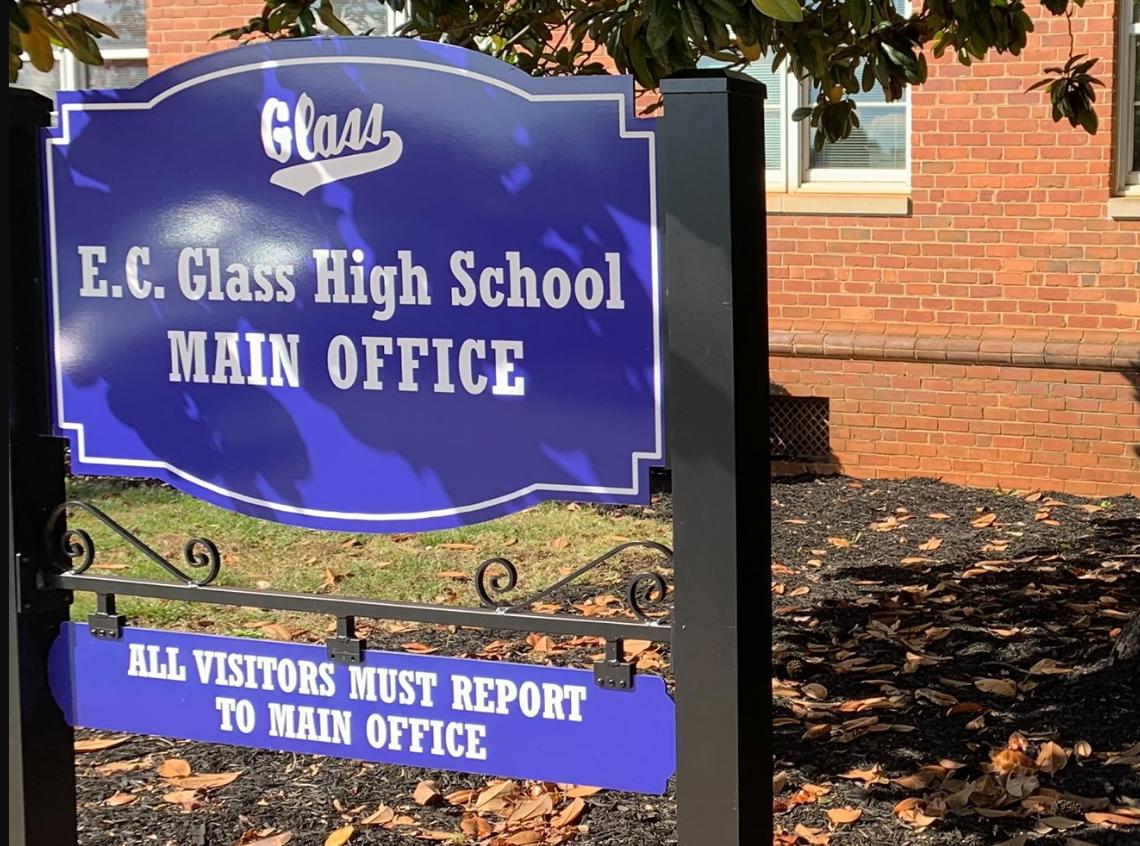 LYNCHBURG, Va. – At its regular board meeting last week, the Lynchburg City School Board voted 7-2 against accepting a grant from the LGBTQ-focused nonprofit It Gets Better Project. The Lynchburg News and Advance reported that the $10,000 grant was earmarked to develop a safe-space or "quiet room."
The E.C. Glass High School Gender and Sexuality Alliance (GSA) club was awarded the grant back in August as part of the non-profit's "50 States 50 Grants 5,000 Voices" program, an "initiative to fund projects that support and uplift LGBTQ+ identity in schools across the U.S. and Canada."
In an interview with Lynchburg's WSET ABC 13 News, Brittany Harris, co-president of the GSA Club, said that E.C. Glass was the first school in Virginia to be awarded the money from the grant.
"We worked so hard to get this," Harris said. "We submitted videos and testimonials from our students and how they have conquered so much; it was so surreal to be awarded the grant."
During the October 24 school board work session meeting, Board Chairman Dr. Atul Gupta and LCS Superintendent Dr. Crytsal Edwards told E.C. Glass principal Daniel Rule to provide more information on it and answer questions about the grant. This was also requested of the student GSA officers.
"Many schools within LCS already have such rooms and they have been shown to promote student self-regulation and are correlated to better student outcomes," Rule told the board at that meeting.
"The students selected this project due to the high rate of bullying that the LGBTQIA+ community experiences, but the entire school would be welcomed and encouraged to use the room. The budget for the room includes flexible seating, interactive sensory devices, non-intrusive lighting and white noise machines," Rule added.
During the Nov. 14 meeting the Lynchburg News and Advance reported that five E.C. Glass students and GSA club members told the board why they applied for the grant and why they picked the projects it's intended to fund.
"Many students, including myself, struggle with mental health. School can be overwhelming just by itself, but a lot has happened in the last three or four years, what with the uncertainty of COVID along with the many lockdowns and how those have affected students," junior Lindley Crosby said.
"Students have skipped school because they don't feel safe or they don't feel supported and these classrooms can be disruptive and chaotic and sometimes it can be too much. We want to provide this safe room so they have somewhere to go and breathe for a second."
There were points that the meeting became contentious, a grandparent and guardian of an E.C. Glass student, Greg Barry, spoke in opposition to the grant: "Let me be very clear, the LBGTQ agenda in schools is about indoctrination and grooming our children into an evil and wicked lifestyle, all while circumventing the rights and responsibilities of parents," he said.
Related:
Lynchburg school board rejects grant for LGBTQ+ high school safe space: