In Los Angeles, Newsom convenes inaugural CARE Court roundtable
CARE Court provides individuals with clinically appropriate, community-based & court-ordered mental health & substance use disorder treatment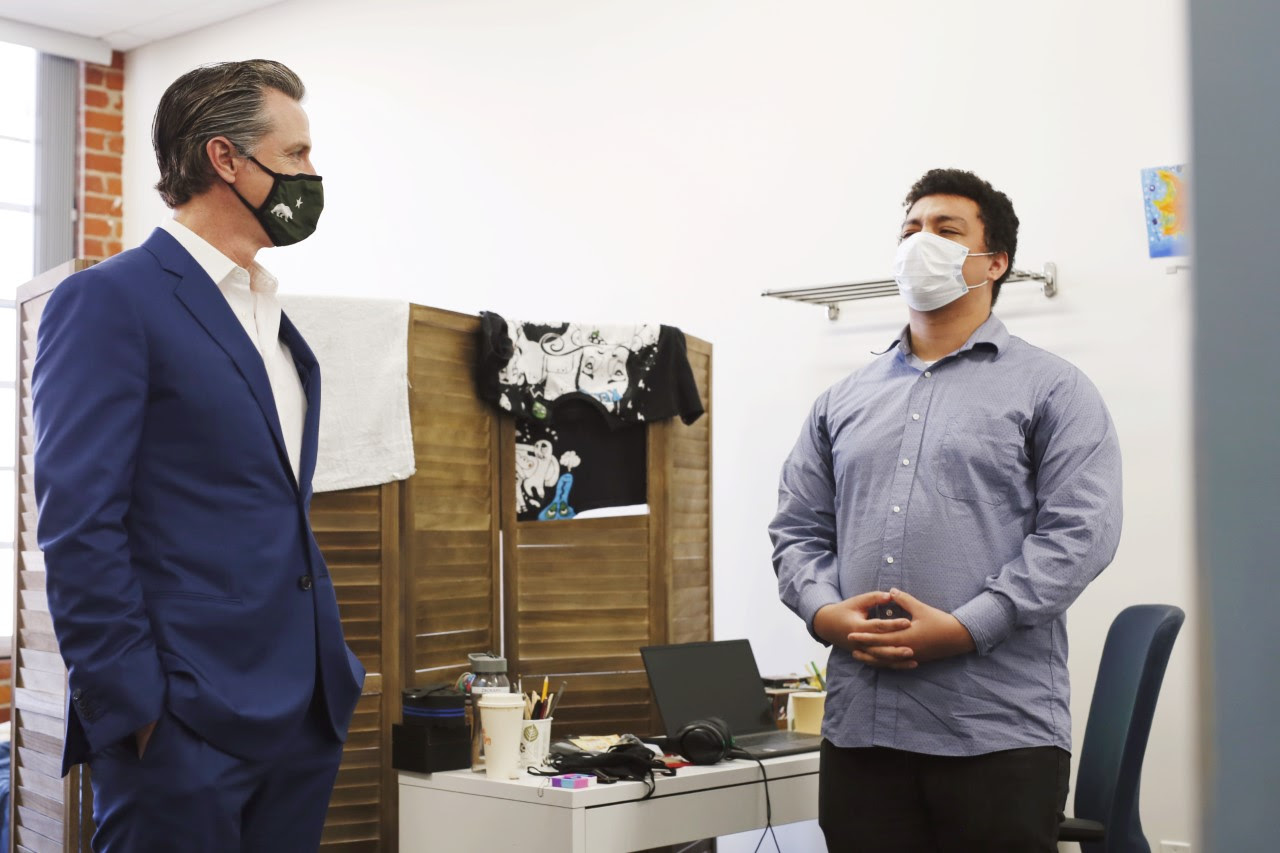 LOS ANGELES – Governor Gavin Newsom today visited a residential facility in Los Angeles, where he met with clients, health care and service providers, and local and judicial officials to discuss his CARE Court proposal.
Unveiled by the Governor last week, CARE Court is a new policy framework for providing community-based mental health and substance use disorder treatment services to Californians with the most acute challenges, many of whom are experiencing homelessness. 

Today's roundtable is the first in a series of statewide convenings that the Administration will host, bringing together Californians who would benefit from the new framework, health care providers, first responders, outreach workers, representatives from the courts, local officials and other stakeholders.

"With new tools and a focus on accountability, CARE Court will empower communities to help those in the greatest need get critical services to put them on a path to recovery and healing," said Governor Newsom. "In the weeks ahead, we'll be hearing firsthand from everyday Californians and their families, service providers, health care professionals, first responders, members of the judiciary, local officials and other stakeholders whose partnership is foundational to our community-based approach."
Governor Newsom convened today's roundtable at Kress House in Los Angeles, a residential housing facility that provides comprehensive behavioral health services for justice-involved individuals.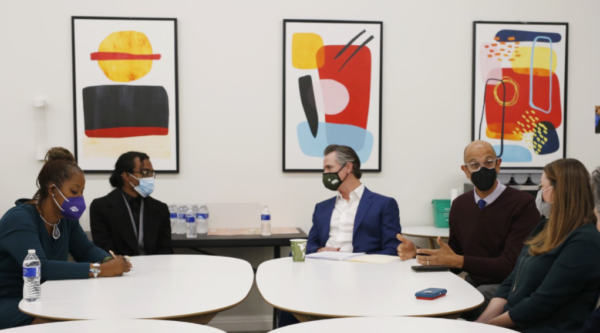 The Governor today also announced the launch of a new CARE Court website by the California Health and Human Services Agency, which will serve as a one-stop resource for the public and stakeholders to learn more about the framework, provide their input, and keep abreast of developments.
The Governor was joined today by Kress House residents, California Health and Human Services Secretary Dr. Mark Ghaly, Medical Director for the Los Angeles County Office of Diversion Dr. Kristen Ochoa, Los Angeles County Board of Supervisors Chair Holly J. Mitchell, Executive Director Herbert Hatanaka of Special Service for Groups, the non-profit operating Kress House, and other roundtable participants.
CARE Court, which must be approved by the Legislature, would require counties to provide comprehensive treatment to the most severely impaired and untreated Californians and hold patients accountable to following their treatment plans. The framework will provide an opportunity for a range of people, including family members, first responders, intervention teams, and mental health service providers, among others, to refer individuals suffering from a list of specific ailments, many of them unhoused, and get them into community-based services.
The CARE Court framework was created using the evidence that many people can stabilize, begin healing, and exit homelessness in less restrictive, community-based care settings. The plan focuses on people with schizophrenia spectrum and other psychotic disorders, who may also have substance use challenges, and who lack medical decision-making capacity, and advances an upstream diversion from more restrictive conservatorships or incarceration.

CARE Court would provide individuals with a clinically appropriate, community-based and court-ordered Care Plan consisting of culturally and linguistically competent county mental health and substance use disorder treatment services. These include short-term stabilization medications, wellness and recovery supports, and connection to social services, including a housing plan. In addition to a full clinical team, the client-centered approach includes a public defender and a supporter to help individuals make self-directed care decisions. Services would be provided to the individual through an outpatient model while they live in the community.

In the event that a participant cannot successfully complete a Care Plan, the individual may be referred for a conservatorship, consistent with current law, with a presumption that no suitable alternatives to conservatorship are available. All counties across the state will participate in CARE Court under the proposal. If local governments do not meet their specified duties under court-ordered Care Plans, the court will have the ability to order sanctions and, in extreme cases, appoint an agent to ensure services are provided.

CARE Court builds on Governor Newsom's $14 billion multi-year investment to provide 55,000 new housing units and treatment slots and nearly $10 billion annually in community behavioral health services. The Governor's approach focuses on quickly rehousing unsheltered individuals with behavioral health issues, all while new units come online, while also transforming Medi-Cal to provide more behavioral health services to people struggling the most.
Triple A: Gas prices move up slightly, but more increases expected
The average price for self-serve regular gasoline in California is $4.57, which is five cents higher than last week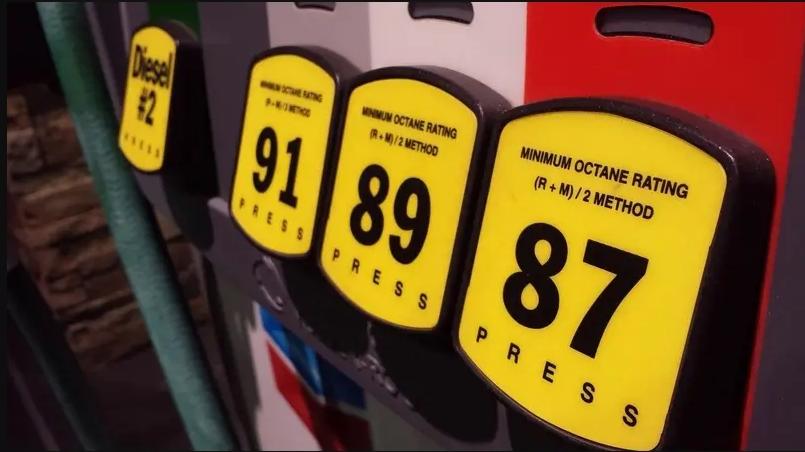 LOS ANGELES – Southern California gas prices moved very little in the past week, but increases are expected in coming weeks related to the process to switch to selling summer-blend gasoline, according to the Auto Club's Weekend Gas Watch. 
The average price for self-serve regular gasoline in California is $4.57, which is five cents higher than last week. The average national price is $3.50, which is the same as a week ago.
The average price of self-serve regular gasoline in the Los Angeles-Long Beach area is $4.57 per gallon, which is two cents higher than last week, seven cents higher than last month, and 13 cents lower than last year. In San Diego, the average price is $4.59, which is one cent higher than last week, six cents higher than last month, and six cents lower than last year.
On the Central Coast, the average price is $4.51, which is the same as last week, one cent lower than last month, and 12 cents lower than last year. In Riverside, the average per-gallon price is $4.44, which is two cents higher than last week, seven cents higher than last month and 18 cents lower than a year ago. In Bakersfield, the $4.57 average price is four cents higher than last week, two cents higher than last month, and one cent lower than a year ago today.
"Los Angeles wholesale gas prices are almost ninety cents higher than at their lowest point of last year in December, but retail average prices have risen by less than 20 cents," said Auto Club spokesperson Doug Shupe. "We expect prices will continue rising during the spring months. For drivers who are interested in avoiding these high prices by going electric, AAA has a new resource available – the AAA Used EV Buyer's Guide."
The Auto Club reminds drivers of the following tips to save money on gas:
If you use premium unleaded fuel, make sure it is required for your vehicle, not just recommended. The Auto Club's Automotive Research Center found that vehicles with recommended premium fuel performed safely with regular unleaded gasoline.
Make sure your tires are properly maintained and inflated to the correct level.
Maintain your car according to the manufacturer's recommendations. Regular service will ensure optimum fuel economy.
Avoid "jackrabbit" starts and hard accelerations. These actions greatly increase fuel consumption.
Slow down and drive the speed limit. Fuel economy peaks around 50 mph on most cars, then drops off as speed increases. Reducing freeway speeds by 5 to 10 mph can increase fuel economy by as much as 14%.
Use cruise control on the highway to help maintain a constant speed and save fuel. However, never use cruise control on slippery roads because you could lose control of the vehicle.
Minimize your use of air conditioning.
Avoid extended idling to warm up the engine, even in colder temperatures. It's unnecessary and wastes fuel.
Remove unnecessary and heavy items from your car.
Minimize your use of roof racks and remove special carriers when not in use.
Download the AAA App to find the cheapest gas prices near you.
The Weekend Gas Watch monitors the average price of gasoline. As of 9 a.m. on Feb. 2, averages are: