For theater lovers, Fierstein bio a feast of memories
It's also the story of a queer hero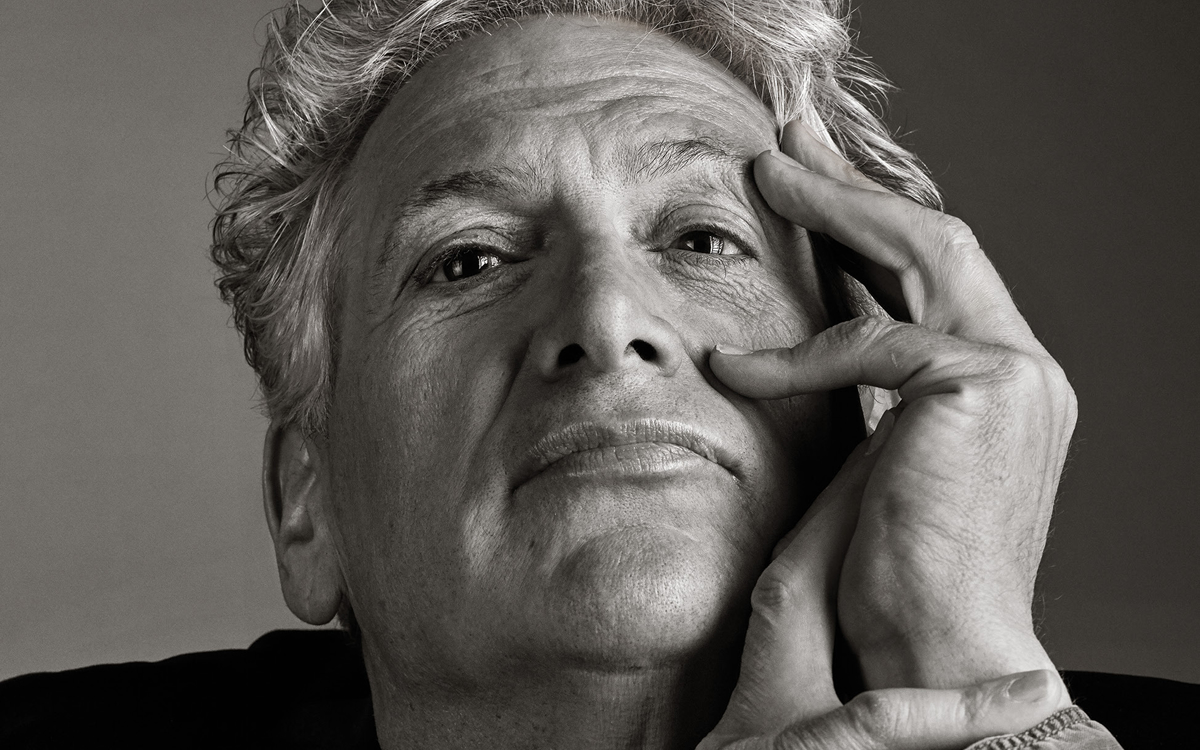 'I Was Better Last Night: A Memoir'
By Harvey Fierstein
c.2022, Alfred A. Knopf
$30/383 pages
One night when "Torch Song Trilogy" first ran on Broadway, playwright, screenwriter, actor, gay rights advocate and four-time-Tony-winner Harvey Fierstein recalls in his sparkling memoir "I Was Better Last Night," he went to his dressing room after a performance. There, Fierstein, 67, found theater legend Ethel Merman. "Oh, Miss Merman, I am one of your most devoted fans," Fierstein said to Merman, "I'm so honored you came to see the show. Please, I'm dying to know what you thought."
"I thought it was a piece of shit," Merman told Fierstein, "But the rest of the audience laughed and cried, so what the fuck do I know?"
For lovers of theater, queer and hetero, "I Was Better Last Night" is a feast of memories.
For LGBTQ folk who lived through the early AIDS epidemic, 'Don't Ask, Don't Tell' – the fight for marriage equality – the memoir is the story of a queer hero.
It's the tale of an icon who makes you laugh, cry and get angry (at homophobia).
The memoir is written in 59 short chapters. Reading it is like eating pistachios. Eat one, and you can't stop.
Once you start "It Was Better Last Night," be prepared to let the vacuuming go, the bills to go unpaid, so you can burn the midnight oil.
Listing even a few of Fierstein's multitudinous credits is exhausting! Fierstein is a Renaissance man who'd give Leonardo da Vinci a run for his money.
He's sung "Everything's Coming Up Noses" with the Muppets on "Sesame Street," appeared as Mrs. Claus in the Macy's Thanksgiving Day Parade, played Robin Williams' brother Frank in the movie "Mrs. Doubtfire," was nominated for an Emmy for his appearance on "Cheers," voiced Yao in "Mulan" and played the iconic Edna Turnblad in the musical "Hairspray."
Before "Will and Grace," Fierstein, as he notes in the memoir, was the "first openly gay actor to play an openly gay on a sitcom."
Fierstein came out when you could be arrested for holding hands with someone of the same-sex. While in his 20s, he wrote and performed in the pioneering and renowned "Torch Song Trilogy." It was the first (or one of the first) play to feature gay characters who weren't ashamed of being queer. Words can't describe how transformative, even lifesaving, "Torch Song" has been for generations of queers.
"What's run in the mill today," Fierstein writes, "was run for the hills" back in the day.
Without succumbing to self-pity, Fierstein describes the homophobia and gender-stereotyping that permeated the culture during his youth and young adulthood.
Fierstein's mother loved his cousin Sheldon, who was known as the "queer." Yet, Sheldon's queerness wasn't talked about.
In Bensonhurst, Brooklyn in second grade, Fierstein was cast as the king in "Sleeping Beauty" because of his theatrical "flair." But this wasn't for him. Fierstein wanted to be the witch because, the "Witch gets green skin, red lips, and long black fingernails," he writes, "give me lipstick or show me the exit!"
Fierstein's coming out story is gut-wrenching. His account of his friend Harvey being gay-bashed is terrifying.
Fierstein speaks bluntly about the straight community's homophobia at the height of the AIDS epidemic. "I have never been able to shake the feeling that the heterosexual community at large let us die," he writes. "They wished us well, then turned their backs, issuing sighs of relief that they had nothing to worry about."
There's lots of glam, glitz, Tony Award ceremonies and celebrity in "I Was Better Last Night." One night, Fierstein recounts, after he partied with Debbie Reynolds at Backstage, one of his favorite hangouts, he heard on the news that Reynolds may have had a heart attack. "Don't worry," he told Reynolds' daughter Carrie Fisher, "it's a hangover."
But the memoir is far from a vacuous ego-boost. Fierstein writes with raw honesty about his alcoholism (his long "love affair" with Southern Comfort), his heart surgery and his regrets.
Reading "I Was Better Last Night" is like seeing a fabulous Broadway play on opening night.
New book explores impact of family secrets
Her father was hiding his sexual orientation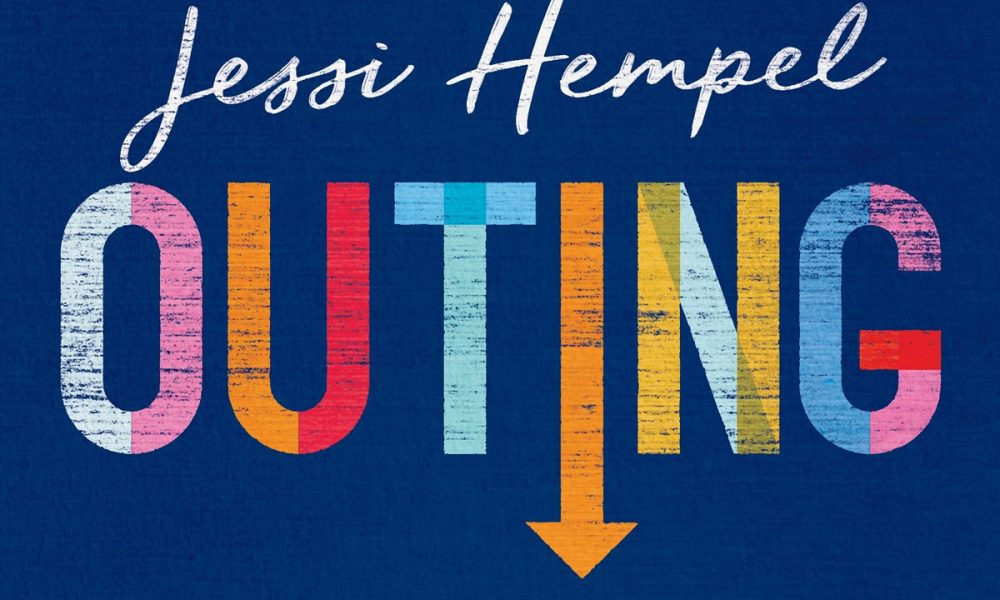 'The Family Outing: A Memoir'
By Jessi Hempel
c. 2022, HarperOne
$27.99/320 pages
Don't tell the children.
For most families in America in the last century, that was the maxim to live by: the kids are on a need-to-know basis and since they're kids, they don't need to know. And so what did you miss? Did you know about familial philanthropy, rebellion, embarrassment, poverty? As in the new memoir, "The Family Outing" by Jessi Hempel, did secrets between parent and child run both ways?
"What happened to me?"
That's the big question Jessi Hampel had after many therapy sessions to rid herself of a recurring nightmare. She had plenty of good memories. Her recollection of growing up in a secure family with two siblings was sharp, wasn't it?
She thought so – until she started what she called "The Project."
With permission from her parents and siblings, Hempel set up Skype and Zoom sessions and did one-on-one interviews with her family, to try to understand why her parents divorced, why her brother kept mostly to himself, how the family dynamics went awry, why her sister kept her distance, and how secrets messed everything up.
Hempel's father had an inkling as a young man that he was gay, but his own father counseled him to hide it. When he met the woman who would eventually be his wife, he was delighted to become a husband and father, as long as he could sustain it.
Years before, Hempel's mother was your typical 1960s teenager with a job at a local store, a crush on a slightly older co-worker and, coincidentally, a serial killer loose near her Michigan neighborhood. Just after the killer was caught, she realized that the co-worker she'd innocently flirted with might've been the killer's accomplice.
For nearly the rest of her life, she watched her back.
One secret, one we-don't-discuss-it, and a young-adult Hempel was holding something close herself. What else didn't she know? Why did she and her siblings feel the need for distance? She was trying to figure things out when the family imploded.
Ever had a dream that won't stop visiting every night? That's where author Jessi Hempel starts this memoir, and it's the perfect launching point for "The Family Outing."
Just prepare yourself. The next step has Hempel telling her mother's tale for which, at the risk of being a spoiler, you'll want to leave the lights on. This account will leave readers good and well hooked, and ready for the rest of what turns out to be quite a detective story.
And yet, it's a ways away from the Sherlockian. Readers know what's ahead, we know the score before we get there, but the entwining of five separate lives in a fact-finding mission makes this book feel as though it has a surprise at every turn.
Sometimes, it's a good surprise. Sometimes, it's a bad one.
A happily minimized amount of profanity and a total lack of overtness make "The Family Outing" a book you can share with almost anyone, adult, or ally. Read it, and you'll be wanting to tell everyone.
The Blade may receive commissions from qualifying purchases made via this post.