An LGBTQ spring at the movies
From lesbian superheroes to Downton Abbey, something for everyone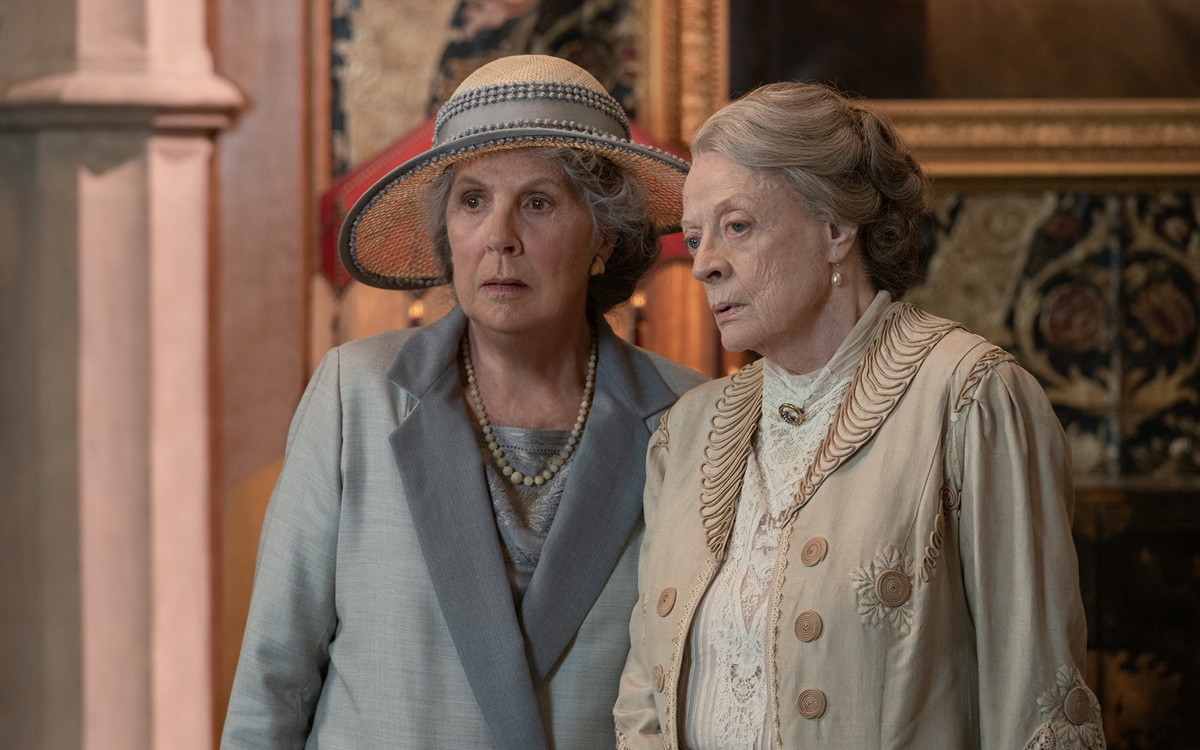 Spring is always a welcome season when it comes to the weather, but for movie lovers it can be a very mixed bag. With the big releases waiting for summer and the "prestige movies" being held until the end of the year to ensure their freshness in the minds of awards voters, the months between February and June are often loaded with what some might call "filler." Fortunately, there are always a few gems among them, and although we offer no guarantees, here's the Blade's list of promising spring releases that might be of interest to LGBTQ audiences.
GREAT FREEDOM (March 4/May 6) Austria's official entry into the Oscar race for Best International Feature didn't snag a nomination, but that doesn't mean it's not essential viewing for fans of LGBTQ cinema. Franz Rogowski (touted as the German Joaquin Phoenix) stars as Hans, a West German gay man who, after being liberated by the Allies from a Nazi concentration camp, is repeatedly imprisoned for homosexuality under Paragraph 175, an anti-LGBTQ criminal code established in 1871 that remained in effect until 1994. Spread across three eras (1945, 1957, 1968), the film chronicles his increasingly complicated relationship with his cellmate, a convicted murderer named Viktor (Georg Friedrich). Described by director Sebastian Meise as "a prison drama and a love story," it's already in limited theatrical release but becomes available to stream (via MUBI) on May 6.
EVERYTHING EVERYWHERE ALL AT ONCE (March 25) The lead character here has a rocky relationship with her queer daughter, but that's not the main attraction in this wild ride of a science fiction comedy from directors Daniel Kwan and Daniel Scheinert (collectively known as Daniels), who previously gave us the extremely odd "Swiss Army Man." Michelle Yeoh stars as Evelyn, a middle-aged Chinese woman with a life full of problems who is suddenly thrown into the multiverse, jumping through alternate versions of her own life to do battle with an evil power that only she may be able to defeat – even though she can't even figure out how to do her own taxes. Concocted by the directors from the premise of being able to save the universe only by "doing stupid stuff," the trailer alone is enough to get us excited for this one, in which Yeoh gets ample opportunity to show off her legendary martial arts skills, share the screen with Jamie Lee Curtis, and generally be the bad-ass heroine we all not-so-secretly wish to be. Also starring Stephanie Hsu, Jenny Slate, James Hong, and Ke Huy Quan, the former child actor known for playing Indiana Jones' sidekick "Short Round" in "Indiana Jones and the Temple of Doom." In theaters March 25.
JUMP, DARLING (March 29) There are lots of reasons to add this LGBTQ family drama to your shortlist for spring viewing, but perhaps the biggest one has nothing to do with the queerness of its storyline – it's the final leading film role of Cloris Leachman, the beloved screen icon who passed away in January 2021. An audience favorite from 2021's LGBTQ festival circuit (where it won multiple awards, including a Jury Special Mention Award for Leachman's performance), it tells the story of an aspiring young actor and drag performer (Thomas Duplessie) who leaves his boyfriend after a disastrous non-debut at a Toronto drag club and moves in with his grandmother (Leachman) – a fiercely independent woman coming to terms with her own mortality. Written and directed by Phil Connell, who calls his late star "an icon and an ally," and says, "To work with her, to know her, and now to share her final leading performance with the world is a true honor." The film – which also features Linda Kash, Jayne Eastwood, and cameos from drag queens Tynomi Banks, Fay Slift and Miss Fiercalicious – includes six on-screen drag performances against a soundtrack of pop music by Robyn, Allie X, Rough Trade, Years & Years and more. Opens in theaters March 18, and dropsMarch 29 on DVD and the usual VOD platforms.
DOCTOR STRANGE IN THE MULTIVERSE OF MADNESS (May 6) We're including this Marvel blockbuster, the sequel to 2016's "Doctor Strange" (in case you didn't know), because it features the introduction of Xochitl Gomez as lesbian superhero America Chavez. Marvel already made the move toward a more inclusive queer presence in its Cinematic Universe by including the gay-and-married Phastos in last year's "Eternals" (even featuring an onscreen kiss between the two husbands, as played by Brian Tyree Henry and Haaz Sleiman), but we're still interested in seeing how they handle this one. We're also excited for director Sam Raimi's return to the genre; his deliciously madcap style seems a perfect match for what will likely be one of the more surreal entries in the juggernaut franchise's ever-expanding film canon. Benedict Cumberbatch returns as the title character, with Elizabeth Olsen's Wanda Maximoff (aka the Scarlet Witch) on hand as either friend, foe, or something in between. Also starring Chiwetel Ejiofor, Benedict Wong, Michael Stuhlbarg, and Rachel McAdams, with former "X-Men" star Patrick Stewart coming onboard for an "undisclosed role" that has Marvel fans salivating for a long-hoped-for crossover.
BENEDICTION (May 13) Siegfried Sassoon may not be a household name nowadays, but the queer English wordsmith-turned-soldier became one of the leading poets of the World War I era with works that captured the horrors of the battlefield and satirized the false patriotism behind the conflict. This British indie, written and directed by master cinema artist Terence Davies, follows the young poet (Jack Lowden) through this period of his life, covering his controversial open criticism of the war, his "marriage-of-convenience" to a woman (Kate Phillips), and his on-again-off-again affair with renowned composer, actor, and matinee idol Ivor Novello (Jeremy Irvine). Heavy-hitters Simon Russell Beale, Peter Capaldi, and Gemma Jones also star. Already a multi-award-winner after screenings at high-profile film festivals like TIFF and San Sebastián, this one has racked up some impressive reviews from international critics so far – but be warned, it's not a happy story. Details of the upcoming U.S. release are unclear, but it's apparently slated for May 13, so keep your eyes open.
DOWNTON ABBEY: A NEW ERA (May 20) No explanation is needed here. Julian Fellowes' addictively popular highbrow soap opera returns for a second big-screen follow-up with most of its beloved cast intact – and, yes that includes the indomitable Dame Maggie Smith as sharp-tongued-mistress-of-shade and Dowager Countess Violet Crawley, who in this installment has inherited a French villa. There's a mystery involved, however, so naturally the whole Downton household (from both upstairs and down) picks up and goes on a grand journey to get to the bottom of things. Sure to be a shameless crowd-pleaser, it's once again helmed by director Simon Curtis (from Fellowe's screenplay), and also stars returning cast members Hugh Bonneville, Laura Carmichael, Jim Carter, Brendan Coyle, Michelle Dockery, Kevin Doyle, Joanne Froggatt, Harry Hadden-Paton, Robert James-Collier, Allen Leech, Phyllis Logan, Elizabeth McGovern, Sophie McShera, Tuppence Middleton, Lesley Nicol, Imelda Staunton, and Penelope Wilton, with new additions Hugh Dancy, Laura Haddock, Nathalie Baye, Dominic West, and Jonathan Zaccaï joining for the fun. It's in theaters on May 20.
Gnarly 'Saltburn' takes us on a sexy, savage ride
Buzzed-about film manages to shock even when we expect the jolt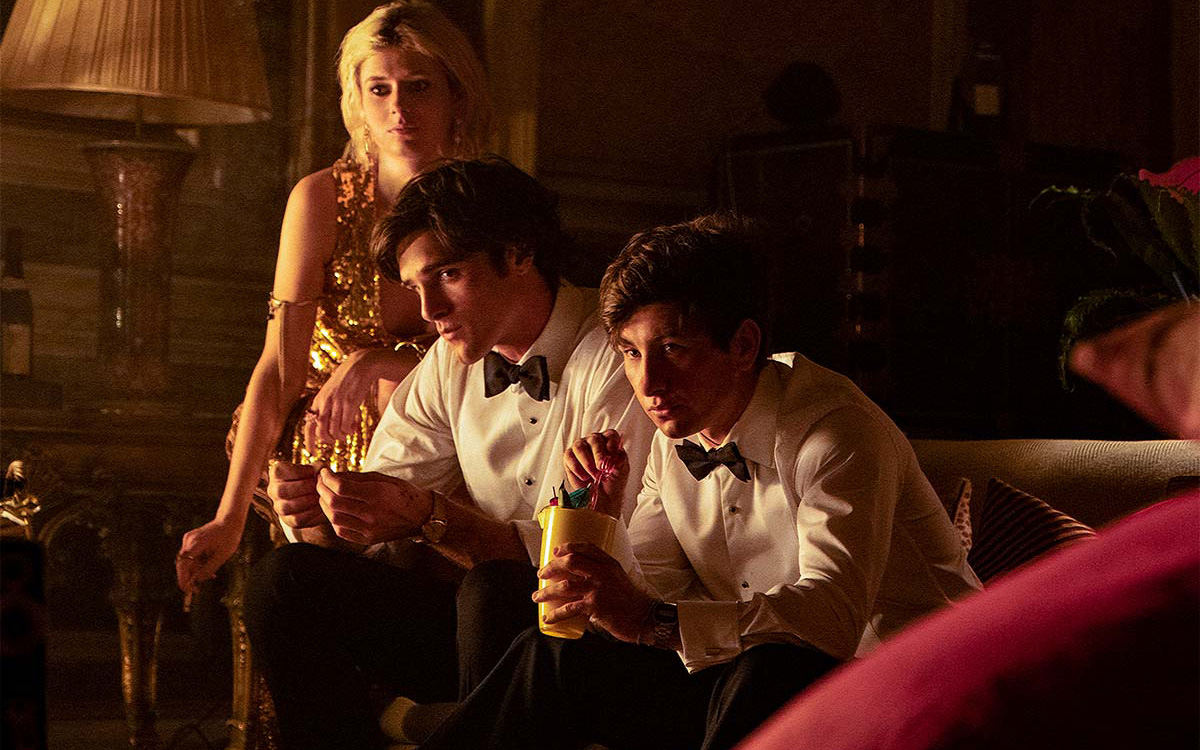 When a movie comes with as much buzz behind it as "Saltburn," one can't help but have expectations.
This is especially true when the buzz is fueled by rising talent, both in front of the camera (in this case, Oscar-nominee Barry Keoghan in his first leading role, alongside "Euphoria" sensation Jacob Elordi) and behind it (Oscar-winning writer/director Emerald Fennell, following up her debut feature, "Promising Young Woman"). When you add a deliberately vague, shamelessly provocative publicity campaign, which offers little more than a suggestion of the film's premise while luring us in with imagery that implies a dark but sexy wild ride through the world of the decadent upper class, it's almost impossible not to walk into the theater without feeling like you're in for a thrill.
That, of course, is exactly what Fennell and company want you to feel. "Saltburn," which opened in wide release the day before Thanksgiving, is a movie that counts on both your expectations and your ignorance; it needs you to be prepared for anything while knowing next to nothing, and it relies on your imagination to make assumptions and draw conclusions as you go. It's the story of Oliver Quick (Keoghan), a first-year student attending Oxford University on scholarship in the mid-2000s. Relegated at first to outsider status among his privileged peers, he becomes infatuated with wealthy Felix Catton (Elordi), a handsome and popular classmate, and gains his attention through a chance encounter. The two become close companions, and when the school term ends he is invited to spend the summer with Felix at Saltburn – his family's sprawling country estate.
It's there the movie begins to follow a more gnarly path. Immersed in the idyllic, dilapidated luxury of Saltburn, Oliver finds himself entangled in the dysfunctional dynamic of the household; he easily wins the approval of Felix's father and mother, Sir James and Lady Elspeth (Richard E. Grant, Rosamund Pike), but jealous sister Venetia (Alison Oliver), and scheming cousin Farleigh (Archie Madekwe), a "poor relation" who sees him as a threat to his own tenuous position in the family, are a different matter, and he must learn to navigate the behind-the-scenes politics required to keep them at bay.
It's impossible, really, to say much more about the events that unfold beyond that point, other than to say that it's a far cry from the nostalgic, semi-sweet gay coming-of-age story it might seem to be in the beginning, if the occasional ominous chord in the soundtrack and the glimpses of ugly human behavior on the screen didn't suggest otherwise. "Saltburn" is one of those movies that demands to be seen knowing as little as possible about its plot if one is to get the full experience, and we won't be revealing anything here that would ruin that – not even whether the "will-they-or-won't-they?" steaminess of Oliver and Felix's bromance ever comes to fruition.
What we will tell you is that Fennell – whose first film electrified audiences with a devastating twist ending – knows how to play an audience. She sets up "Saltburn" as a flashback; we know from the beginning that something big and presumably bad has happened, and its protagonist is a likable misfit who proceeds to narrate how it came to pass. From the film's first moments, we are anticipating the twist – which begs the question of how a twist can be a twist if we already know it's coming.
"Saltburn" addresses that question, though some viewers might not like the answer, by playing not just on our expectations, but on our hopes. While we may expect to be shocked, we also hope for a certain outcome; more than that, we become so attached to that hope that it can blind us to reality, so that when it finally hits us, it feels like we never saw it coming even though it was in plain view all along. That's the best we can do in explaining how Fennell's wickedly subversive, deeply disturbing mindfuck of a movie manages to shock us even when we expect the jolt.
Of course, it also delivers plenty of other shocks — drugs, sex, homoeroticism, lots of full-frontal nudity — before it gets there, and quite a few more disquieting, transgressive moments in which we see things that jar our understanding of what we are seeing or simply can't believe what we're seeing. When the gravesite scene comes up, you'll know that's one of the moments we're talking about.
Still, it takes more than shock value to make a movie worth watching, and "Saltburn" doesn't rest its laurels on a bag of manipulative tricks, no matter how skillfully they're executed. Fennell's movie delves deep into the economic class divide – a worldwide phenomenon epitomized by the genteel squalor of its upper-crust English setting – through its microcosmic portrait of the Catton family, whose benign and polite demeanor barely conceal the casual cruelty and shallow banality of their lifestyle. Even Felix – who, as superbly played by Elordi, seems genuinely kind and much more grounded than the rest of his clan – is ultimately a spoiled "golden child" used to getting what he wants and not above using his considerable charms to do make it happen. More than that, it plays with the uncomfortable notion that there's a part in all of us, no matter how much we may deplore the perceived excesses of the one percent, that would be willing to do anything to live in that world. Indeed, it's this conflicted idea that gives Fennell's movie its teeth, made even sharper by the fact that, no matter how ridiculous or downright awful her characters may be, she makes us feel for – and even like – all of them.
Of course, she's also an extremely literate Englishwoman, and she peppers her movie with references and themes from Shakespeare to Dickens to Agatha Christie, while paying ironic homage to the entire "country house" genre of British fiction. Her film craft is bold and distinctive, delivering (with the help of cinematographer Linus Sandgren) pastoral pleasures and Fellini-esque Bacchanales with equally arresting style. She deploys the talent of composer Anthony Willis to provide a stately-yet-gothic musical score that thrums with a low warning of menace, keeping us on edge throughout. And she has the good sense to assemble a superb cast – with the dryly hilarious Pike and the quietly heartbreaking Oliver as standouts, alongside Elordi – to make it all work.
It's Keoghan, though, who is ultimately the glue holding "Saltburn" together. His Oliver Quick is a character destined to become iconic, a one-of-a-kind portrait of enigmatic humanity that bestows movie star status upon the young Irish actor after a steadily impressive roster of high-profile supporting roles. When the film is over, you will either love him or hate him, but you will never forget him.
In fact, the same can be said about "Saltburn" itself, which has had its share of negative reviews from critics put off by its over-the-top style and manipulatively orchestrated storytelling. We'd have to respectfully disagree; it's an outrageous movie, to be sure, but purposefully so – and as for the storytelling, it is through its unapologetic manipulation that a movie which might easily otherwise have been just another mindless, lurid thriller into a savage piece of cinema that you'll want to see again and again.