Haas, Jr. Fund's tone deaf message to the LGBTQ+ community
The Haas, Jr. Fund's announcement sends a message to other foundations: the LGBTQ+ community doesn't need philanthropic support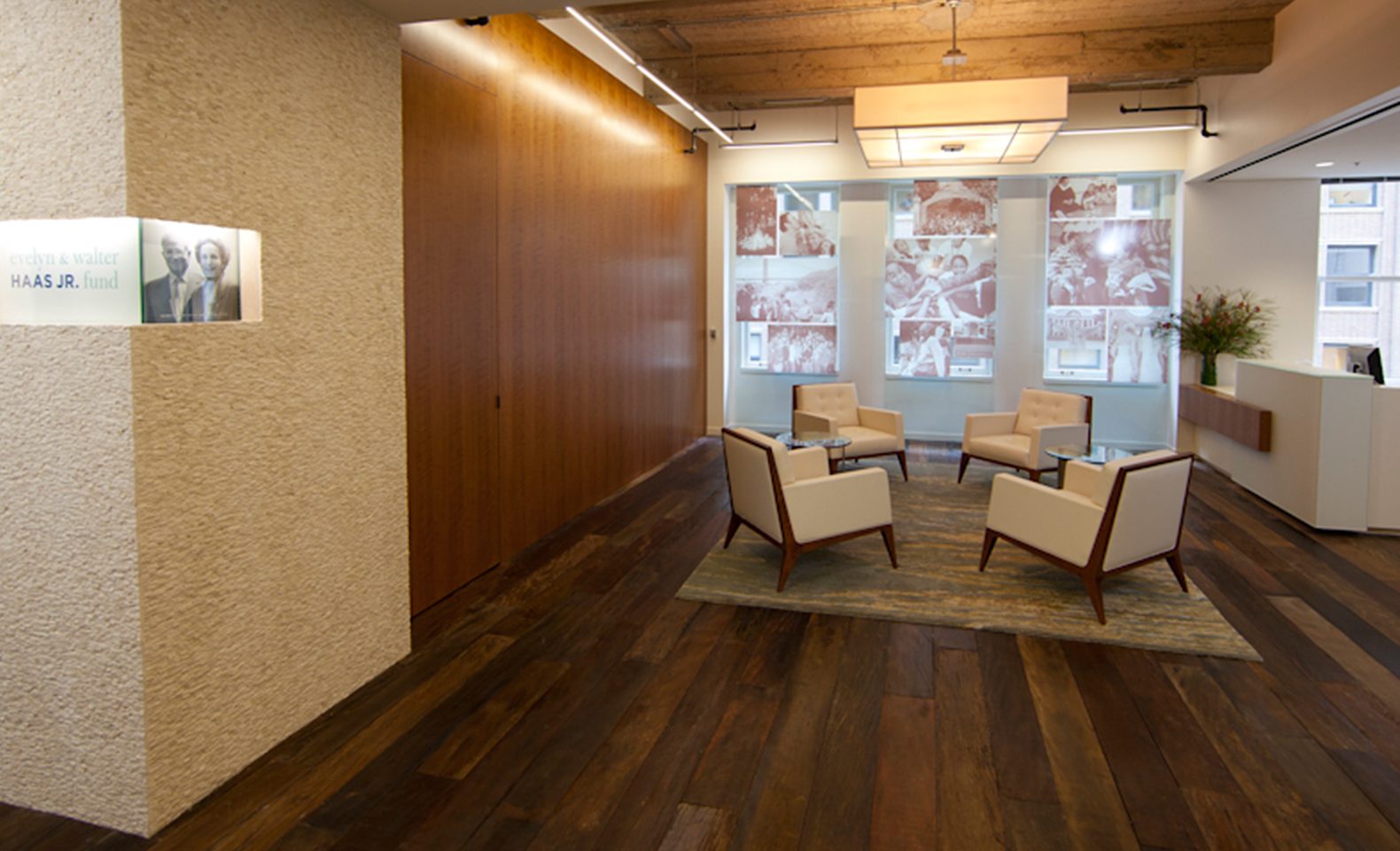 LOS ANGELES – In state legislatures across the nation, LGBTQ+ people are under attack as never before. Hundreds of bills have been introduced to sanction anti-LGBTQ+ discrimination, hurt trans kids and athletes, ban books with LGBTQ+ content, and even prohibit the discussion of LGBTQ+ people in public schools, like the "Don't Say Gay" bill that recently passed the Florida House of Representatives.
In the midst of this carnage, what did the Evelyn & Walter Haas, Jr. Fund, a leading supporter of state-based LGBTQ+ equality work, decide to do? Shut down its LGBT Equality program!
For more than 20 years, organizations across our movement have relied on the Haas, Jr. Fund in San Francisco to help fuel the fight for equality. Over that time, it has contributed more than $105 million for repealing "Don't Ask, Don't Tell," marriage equality (a big chunk of which went to work here in California), litigation leading to groundbreaking Supreme Court decisions, and more recently, state-based efforts to win federal nondiscrimination protections.
While I appreciate the Haas, Jr. Fund's commitment over the years, I'm dismayed and angry over its decision to pull out now, for which it offered no explanation. This is wrong and must be reconsidered. 
Obviously, the struggle for equal rights and dignity for LGBTQ+ people is far from over. Beyond the staggering number of hateful bills now under consideration, murders of trans people continue to rise, LGBTQ+ people in 29 states still lack basic civil right protections, health and economic disparities for LGBTQ+ people of color remain shockingly high.
But the Haas, Jr. Fund's tone deaf announcement sends a very different message to other foundations: the LGBTQ+ community doesn't need philanthropic support. Of course, nothing could be further from the truth. A study by Funders for LGBTQ+ Issues found that "for every $100 awarded by U.S. foundations, only 28 cents specifically support LGBTQ+ issues."
Moreover, the Haas, Jr. Fund has been a top funder of state-based advocacy, including giving significant grants to LGBTQ+ equality groups in Florida, Georgia, Michigan, Ohio, North Carolina, Texas, Utah, and West Virginia. These groups need support more than ever to push back attacks by well-funded right-wing forces.
They are all understaffed, operating on shoestring budgets, and simply cannot afford to lose a grant of $50,000, $100,000 or more. Given the lack of foundation funding I just described, it will be impossible for them to find some other funder to take Haas, Jr.'s place over the next year.
So why did Haas, Jr. pull out now when its help is needed the most? It can't be money concerns. Its most recent tax return shows that its assets grew by $30 million dollars from 2019 to 2020 to $492 million.
It's not too late for the Haas, Jr. Fund to reverse course, salvage its reputation, and get other foundations to join the fight. I hope they do so, immediately.
************************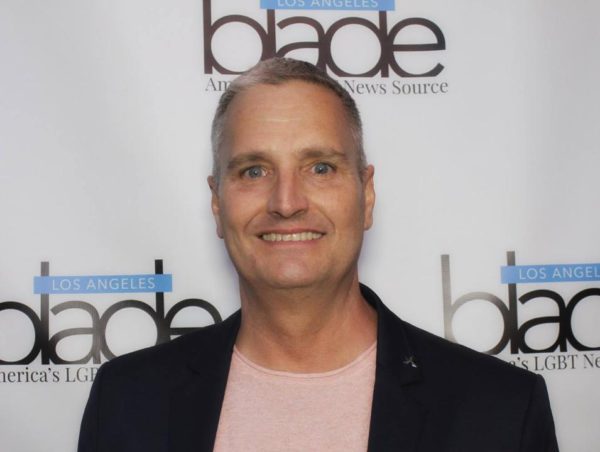 Troy Masters is the owner & publisher of the Los Angeles Blade.
Masters has been involved in LGBTQ+ media since the late 1980's and has founded five publications in addition to the Blade.
Judy Heumann helped so many of us with disabilities to be out and proud
'Like the color of my eyes or the color of my hair, it is a part of who I am'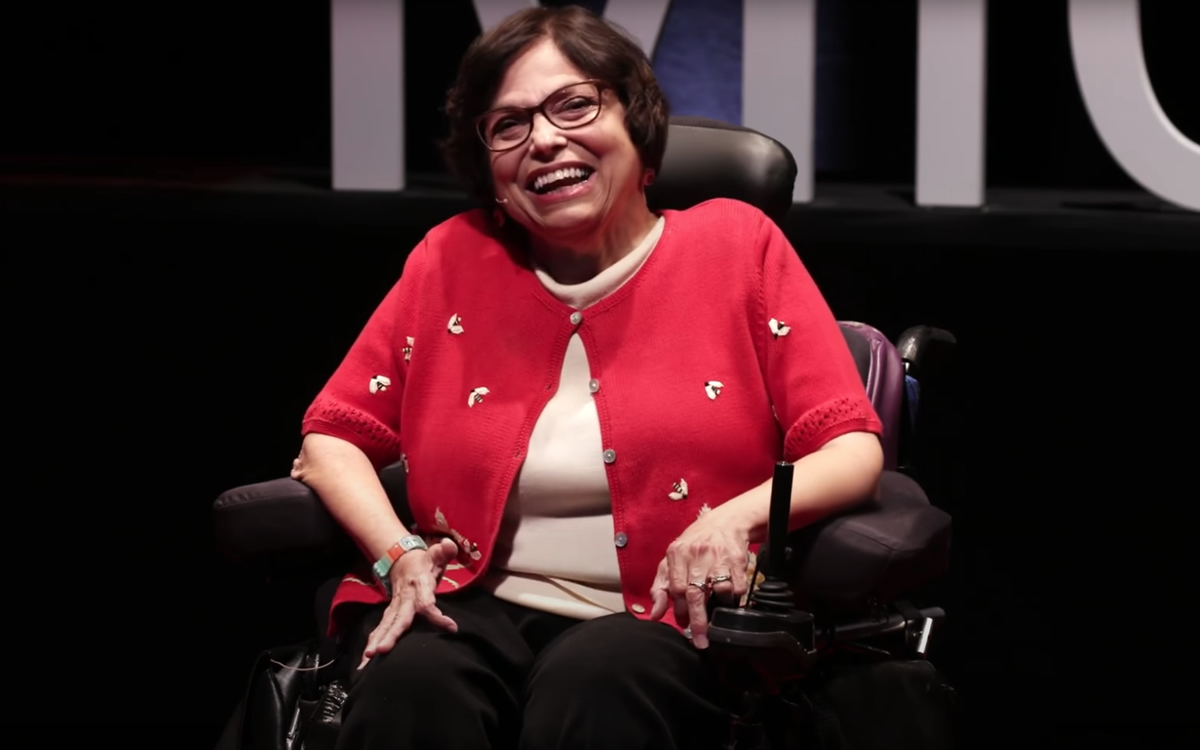 When I was growing up, people like me, who were disabled, were usually met with scorn, pity and exclusion.
On March 4, Judith (Judy) Heumann, a founder of the disability rights movement, died at 75 in Washington, D.C.
For decades, Heumann, who contracted polio when she was 18 months old, was a leader of a civil rights movement that changed the lives of millions of folks like me.
Judy (so many of us, whether we knew or not, connected with her on a first-name basis), was known as the "mother" of the disability rights movement. She was the Harvey Milk of our struggle.
You might think: why should LGBTQ people care about the passing of a disability rights leader?
Here's why: Nearly, 20 percent of people in this country have a disability, according to the U.S. Census Bureau. This includes LGBTQ+ people. An estimated three to five million people are queer and disabled.
Studies, including a study by the Map Advancement Project, reveal that queer people are more likely than non-queer people to become disabled. We face the double-whammy of anti-queer and disability-based discrimination. The MAP study reported that of the more than 26,000 transgender people surveyed, 39 percent reported having a disability.
If you're queer and have a disability (blindness, epilepsy, cerebral palsy, psychiatric disorder, etc.), you've likely run up against employers who don't want to hire you or restaurants who don't care to serve you. If you're a queer parent of a disabled child, you've probably had to fight to get your kid the education they need.
These battles are hard. But, thanks to Heumann and the movement she led, there are ways — from the Americans with Disabilities Act to working the media — to fight this injustice.
Heumann, who at 29 led a month-long protest that was the Stonewall of the disability rights movement, and in her 70s was the star of the fab, Oscar-nominated documentary "Crip Camp," was a powerhouse of energy, discipline, hard work and humor. She was a quintessential bad ass who worked for justice 24/7, and kicked your butt if you didn't."Kathi, get your self together!" commanded the voice over the phone, "or you won't get anything done."
It was 1987, and I was writing my first news story. I was interviewing Heumann about an historic protest that she'd led a decade earlier. It was the 10th anniversary of what is believed to be the longest non-violent sit-in a federal building.
In April 1977, more than 100 disabled people took over the (then) Health, Education and Welfare building in San Francisco. President Richard Nixon had signed the Rehabilitation Act into law in 1973. But, regulations, known as "504," a section of the Act that prohibited discrimination against disabled people by institutions (schools, hospitals, etc.) receiving federal funding, hadn't been signed. After protesting in the San Francisco building for a month and in Washington, D.C. (including at then President Jimmy Carter's church), the "504″ regulations were signed.
Heumann, who was an official in the Clinton administration and a special adviser in the Obama State Department, was tough, kind, and proud of herself and the movement that she founded.
For Heumann, who is survived by her husband and brothers, disability was a normal part of life, not a tragedy.
"I never wished I didn't have a disability," Heumann wrote in her memoirs "Being Heumann: An Unrepentant Memoir of a Disability Rights Activist."
When Heumann was a child, disabled children were often institutionalized. Like being queer, being disabled wasn't considered to be normal then.
Doctors advised Heumann's parents to send Judy to an institution when she was a child. But her parents, who were Jewish and had fled Nazi Germany, refused. This experience turned her mother and father against institutionalizing her, Heumann wrote in her memoir.
"If I'd been born just 10 years earlier and become disabled in Germany, it is almost certain the German doctor would also have advised that I be institutionalized," Heumann wrote, "The difference is that instead of growing up being fed by nurses in a small room with white walls and a roommate, I would have been taken to a special clinic, and at that special clinic, I would have been killed."
Just as it is if you're queer, if you're disabled, if you want to respect yourself, you need to be out and proud.
Judy more than anyone I've ever known, helped so many of us with disabilities to be out and proud. She taught us that being disabled isn't something to be ashamed of. That it's an important aspect of who we are.
Her disability, Judy often said, is, "Like the color of my eyes or the color of my hair, it is a part of who I am."
I knew Judy only from interviewing her over the years and being on an episode of her podcast "The Heumann Perspective." But Judy, whether you'd known for decades or just a few months, made you feel like you were a friend. She'd advise you, cheer you on and challenge you over the phone, in texts and on Zoom.
She almost got me, a non-make-up wearing lesbian, to wear lipstick (so I wouldn't look like a ghost on her podcast). Earlier this winter, Judy wondered why I didn't put my disability on my resume. Being nervous could be good, she said, when I was scared of reading at a poetry festival.
"If you don't respect yourself and if you don't demand what you believe in for yourself, you're not going to get it," Judy said.
Thank you, Judy for teaching us to respect ourselves and to demand our rights! R.I.P., Judy!
Kathi Wolfe, a writer and a poet, is a regular contributor to the Blade.