Texas superintendent tells librarians to rid shelves of LGBTQ, Trans books
Parents demand elected officials to protect their children from materials without academic purpose- pushing a political narrative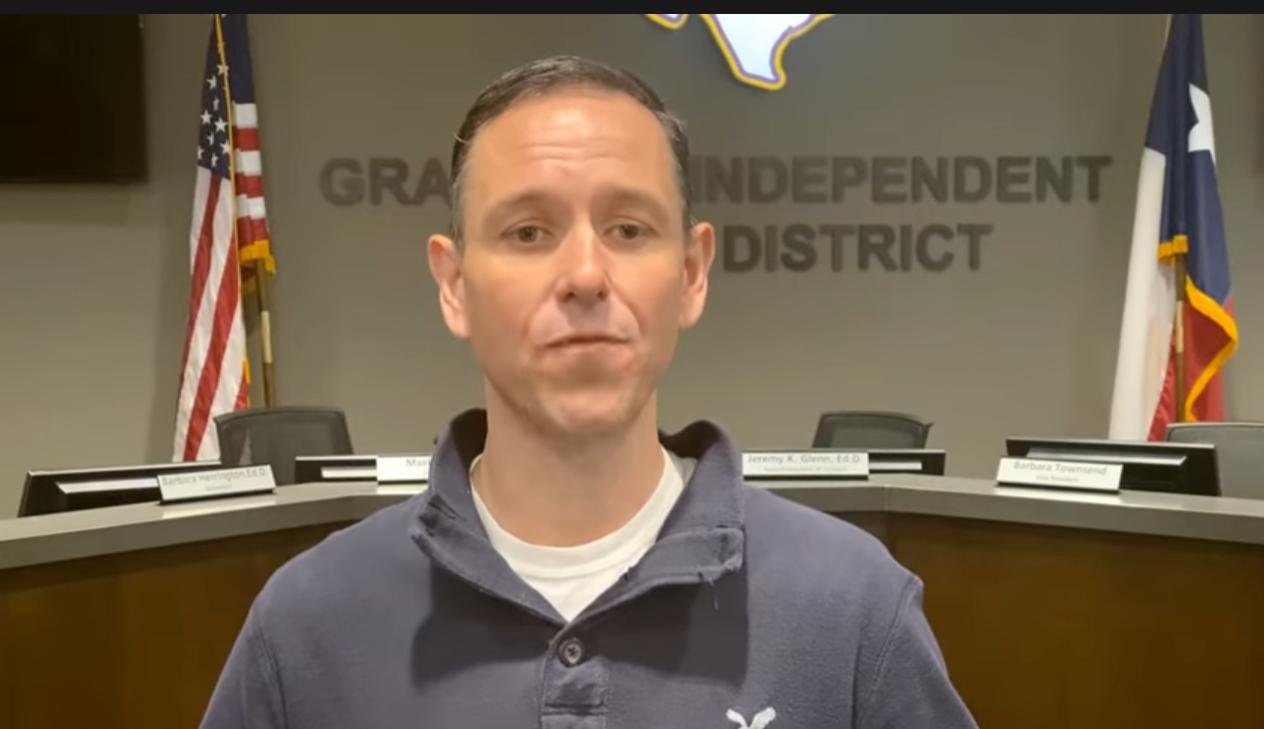 GRANBURY, Tx. – A North Texas superintendent told a group of librarians to remove books about LGBTQ+ people, particularly Trans people, as proponents of taking queer-themed literature off library shelves argue the effort is centered around "sexually explicit" material.
Journalists from the Texas Tribune, ProPublica and NBC News obtained and confirmed a recording of a Jan. 10 meeting, where Jeremy Glenn, the superintendent of the Granbury Independent School District in North Texas, met a group of librarians in a district meeting room. Glenn needed to "speak from his heart," noting how "very, very conservative" the community is – going as far as to say those with differing political opinions "better hide it."
During the meeting, according to the report, Glenn explicitly targeted LGBTQ+ books before beginning one of the largest book removals in the country. Over the next two weeks, the school district pulled approximately 30 titles from library shelves for review – with some three-quarters of the materials containing LGBTQ characters or themes, according to a ProPublica and Tribune analysis.
At one point, Glenn was asked if titles on racism were acceptable. He responded by saying books on different cultures "are great," the Tribune, ProPublica and NBC News reported.
"Specifically, what we're getting at, let's call it what it is, and I'm cutting to the chase on a lot of this," Glenn said. "It's the transgender, LGBTQ and the sex — sexuality — in books. That's what the governor has said that he will prosecute people for, and that's what we're pulling out."
In November of last year, Republican Gov. Greg Abbott ordered the Texas Education Agency to investigate "the availability of pornography" in the state's public schools system and determine if criminal activity occurred. That order came two days after he had tasked state education officials to develop statewide standards preventing "pornography" and "other obscene content in Texas public schools."
Abbott aimed directly at LGBTQ-themed books in his directives, including "Gender Queer: A Memoir" by Maia Kobabe and "In the Dream House" by Carmen Maria Machado – both of which won awards, critical acclaim and are recommended to high school-aged teenagers.
According to the report, Glenn made similar arguments during the closed-door meeting, saying: "I don't want a kid picking up a book, whether it's about homosexuality or heterosexuality, and reading about how to hook up sexually in our libraries," he said.
But Glenn went a step further, adding that he was concerned with LGBTQ-themed books, even if they do not describe sex.
"And I'm going to take it a step further with you," he said. "There are two genders. There's male, and there's female. And I acknowledge that there are men that think they're women. And there are women that think they're men. And again, I don't have any issues with what people want to believe, but there's no place for it in our libraries."
Glenn's comments – according to legal experts that spoke with the Tribune, ProPublica and NBC News – raise constitutional concerns and could be grounds for a complaint to the Department of Education's Office for Civil Rights.
"This audio is very much evidence of anti-LGBTQ and particularly anti-trans discrimination," Kate Huddleston, a staff attorney with the American Civil Liberties Union of Texas, told the outlets, "It is very much saying the quiet part out loud in a way that provides very significant evidence that book removals in the district are occurring because of anti-LGBTQ bias."
Glenn told the reporters that the district was committed to supporting students of all backgrounds, adding that "the values of our community will always be reflected in our schools."
"In Granbury and across Texas we are seeing parents push back and demand elected officials put safeguards in place to protect their children from materials that serve no academic purpose, but rather push a political narrative," he said in the statement. "As a result, classrooms and libraries have turned schools into battle grounds for partisan politics."
To read the full report, visit the Texas Tribune, ProPublica or NBC News.
Prominent anti-LGBTQ+ activist running for Texas House
Woodfill has for years been at the helm of conservative Christian and anti-LGBTQ+ movements in Houston and Texas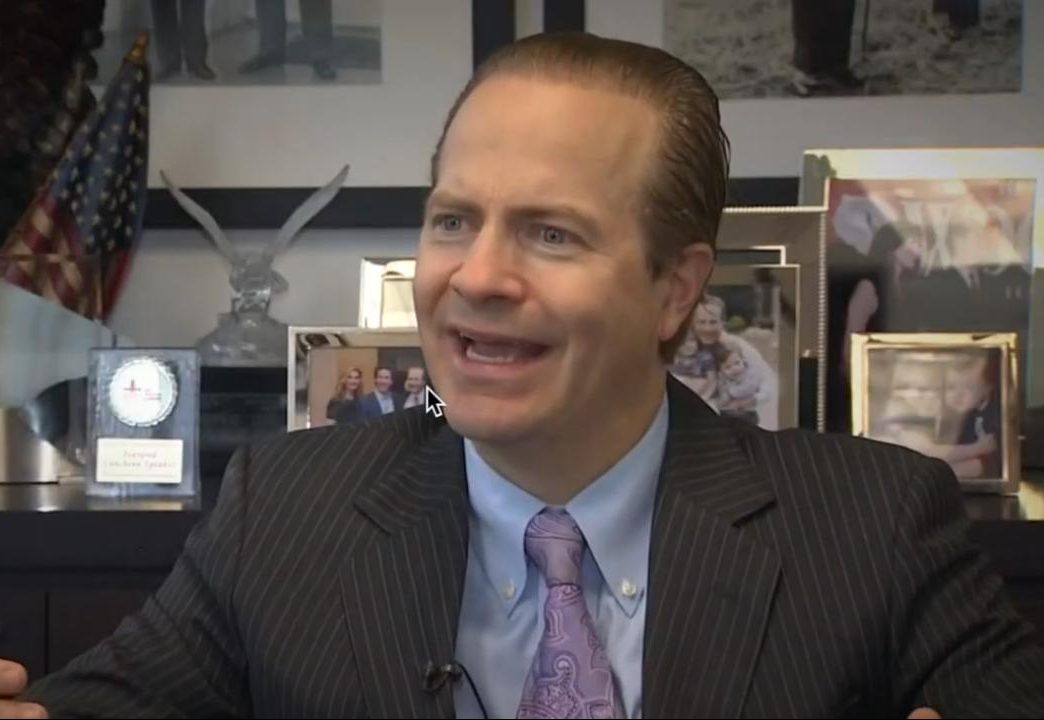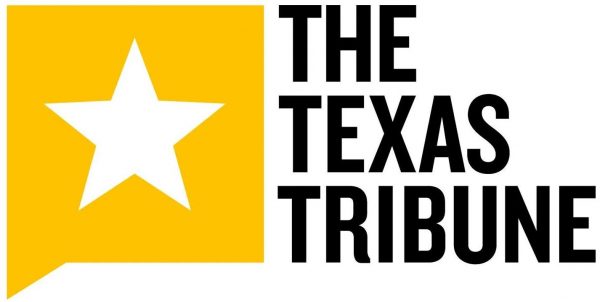 By Robert Downen | HOUSTON, Texas – Prominent anti-LGBTQ+ attorney and former Harris County GOP chair Jared Woodfill is running for the Texas House and to replace House Speaker Dade Phelan.
Woodfill announced his candidacy for House District 138 this week, touting his legal challenges to COVID-19 mandates and LGBTQ+ legislation, and the four "Republican sweeps" that Harris County Republicans saw during his tenure as the local GOP's leader from 2002 to 2014.
He's running against incumbent Republican Rep. Lacey Hull, who was first elected to represent the northwest Houston district in 2020 with backing from Gov. Greg Abbott and U.S. Rep. Dan Crenshaw, R-Houston. Hull was ranked as one of the most conservative members of the Texas House this year based on an analysis of voting records by Rice University political scientist Mark Jones.
Woodfill's campaign has already tried to frame Hull as a Republican in Name Only — RINO — by citing D ratings from two conservative activist groups. His campaign also accuses her of conspiring with Phelan — a longtime nemesis of Woodfill and other ultraconservative Texas Republicans — to "undermine" conservative legislation and impeach Attorney General Ken Paxton.
"The entire episode was an example of why 'RINOs' in Austin must be voted out of office," Woodfill's campaign website states. "Woodfill will be ready on Day 1 to bring decency back to HD 138, and return our conservative grassroots values back to the Texas House of Representatives."
Woodfill and Hull could not be reached for comment Friday.
Woodfill has for years been at the helm of conservative Christian and anti-LGBTQ+ movements in Houston and Texas. In 2015, he and well-known Houston GOP powerbroker and anti-gay activist Dr. Steven Hotze played key roles in the defeat of an ordinance that would have extended equal rights protections to LGBTQ+ Houstonians, during which they compared gay people to Nazis and helped popularize "groomer" rhetoric.
The two have remained close, leading a pro-Paxton fundraising group during the attorney general's impeachment this summer and spearheading legal challenges to COVID-19 closure mandates and election results in Harris County. Woodfill is also representing Hotze in a criminal investigation stemming from a 2020 incident in which a private investigator, allegedly acting at Hotze's behest, held at gunpoint an air-conditioning repairman who he believed was transporting fake ballots.
Woodfill has faced his own legal issues: He has for years been at the center of an ongoing lawsuit in which a man accuses Woodfill's former law partner and Southern Baptist leader Paul Pressler of decades of sexual abuse. In March, The Texas Tribune reported that Woodfill testified under oath that he was alerted in 2004 about child sexual abuse allegations against Pressler, who Woodfill was representing at the time in an assault lawsuit that was settled for $450,000. Despite that, Woodfill continued to work with Pressler, providing him with a string of young, male personal assistants who worked out of Pressler's home. The lawsuit is set for trial early next year.
In 2018, Woodfill was also investigated for money laundering by the Harris County District Attorney's Office after being accused of misappropriating funds from two clients of his law firm, though no charges were filed.
Hull cruised to reelection in HD 138 last year, beating her Democratic opponent Stephanie Morales by 15 percentage points — or about 8,000 votes.
Disclosure: Rice University has been a financial supporter of The Texas Tribune, a nonprofit, nonpartisan news organization that is funded in part by donations from members, foundations and corporate sponsors. Financial supporters play no role in the Tribune's journalism. Find a complete list of them here.
****************************************************************************************
Robert Downen is a reporter covering democracy and the threats to it, including extremism, disinformation and conspiracies. Before joining the Tribune in 2022, he worked for five years at the Houston Chronicle. As a Hearst Media fellow, he developed what would become "Abuse of Faith," a landmark investigation into child sexual abuse in the Southern Baptist Convention that prompted a Department of Justice investigation.
Before coming to Texas, Robert was a business reporter in New York's capital region, and the managing editor of six newspapers in his home state of Illinois. He is a 2014 graduate of Eastern Illinois University.
The preceding article was previously published by The Texas Tribune and is republished by permission.
**********************
Quality journalism doesn't come free
Perhaps it goes without saying — but producing quality journalism isn't cheap. At a time when newsroom resources and revenue across the country are declining, The Texas Tribune remains committed to sustaining our mission: creating a more engaged and informed Texas with every story we cover, every event we convene and every newsletter we send. As a nonprofit newsroom, we rely on members to help keep our stories free and our events open to the public. Do you value our journalism? Show us with your support.
Donation Link Here: (Link)