LA Superior Court: Law requiring diverse company boards unconstitutional
Critics have argued that the law is discriminatory and a violation of the equal protection clause in the California Constitution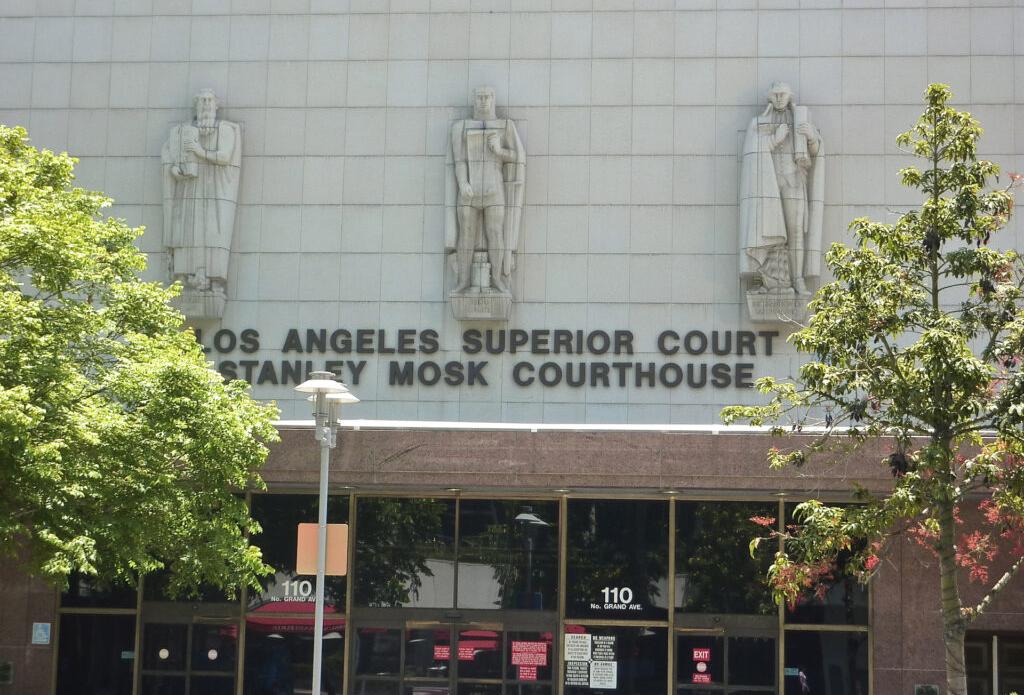 LOS ANGELES – A Superior Court judge in Los Angeles County ruled last Friday that the 2020 law which requires California-based or headquartered corporations to have a minimum of one director from an underrepresented community, is unconstitutional.
Judge Terry Green granted summary judgment to Judicial Watch, a Washington D.C. based conservative legal nonprofit founded by attorney Larry Klayman, and has been led by Tom Fitton since 2003.
Judicial Watch had sued the state on behalf of three residents, alleging that the state's expenditure of taxpayer funds to enforce the law was unconstitutional.
"This historic California court decision declared unconstitutional one of the most blatant and significant attacks in the modern era on constitutional prohibitions against discrimination," Judicial Watch President Tom Fitton said in a statement. "In its ruling today, the court upheld the core American value of equal protection under the law. Judicial Watch's taxpayer clients are heroes for standing up for civil rights against the Left's pernicious efforts to undo anti-discrimination protections."
The law known as Assembly Bill No. 979, mandates corporations to have at least one board member who self-identifies as Black, African American, Hispanic, Latino, Asian, Pacific Islander, Native American, Native Hawaiian, or Alaska Native, or who self-identifies as LGBTQ+.
The bill would require, no later than the close of the 2022 calendar year, that a corporation with more than 4 but fewer than 9 directors to have a minimum of 2 directors from underrepresented communities, and such a corporation with 9 or more directors to have a minimum of 3 directors from underrepresented communities.
Andres Picon, a reporter with the San Francisco Chronicle noted that before the law passed, more than one-third of California boardrooms were all white, according to the Latino Corporate Directors Association.
Proponents of the bill, AB979, hoped that it would push companies to hire more diverse directors, increasing equity in hiring and making it more likely for companies to consider the needs and wants of underrepresented communities in their decision making.
But critics have argued that the law is discriminatory and a violation of the equal protection clause in the California Constitution. Some opponents argued that forcing diversity quotas would not necessarily lead to changes in how boards run their businesses.
"Corporate boards should not just be made up of white, straight men. AB 979 is a critical law that promotes diversity and inclusion, and ensures people from marginalized communities have a seat at the table. This is a terrible ruling and I hope it will be overturned in higher court," Out State Senator Scott Wiener, (D-SF) told the Blade.
Newsom gets second booster dose, urges eligible Californians to get theirs
California's vaccination strategy has saved tens of thousands of lives and prevented even more cases and hospitalizations
BAKERSFIELD – Amid rising COVID-19 cases across the country, and following the U.S. Food and Drug Administration's emergency authorization of a booster dose for healthy 5- to 11-year-olds, Governor Gavin Newsom today received his second Moderna booster at a clinic in Bakersfield, and encouraged all eligible Californians to get boosted to keep their immunity strong against COVID-19.
The second booster dose of the Pfizer-BioNTech or the Moderna vaccine is available to all Californians 50 and older, as well as those who are immunocompromised or received the Johnson & Johnson vaccine.
"Vaccines have saved tens of thousands of lives in California, and with COVID-19 still prevalent, we can't afford to let our guard down," said Newsom. "The best protection against serious illness and hospitalization is getting vaccinated and boosted. I encourage all eligible Californians to get your second booster – for you, for your family, for your friends, for your community."
Under the Newsom Administration's SMARTER Plan, the state maintains operational readiness to continue the fight against COVID-19 and respond quickly, including the ability to administer 200,000 vaccinations and 500,000 tests per day. The California Blueprint includes another $2.4 billion for COVID response, which ensures California will be on the best possible footing against future waves.
According to a study analyzing California's pandemic response, COVID-19 vaccines prevented an estimated 1.5 million coronavirus infections, nearly 73,000 hospitalizations, and almost 20,000 deaths in California.
The Governor received his booster shot at Clinica Sierra Vista, one of hundreds of health clinic locations around the state where people can receive their free vaccine and booster. The Governor was joined today by California Health and Human Services Secretary Dr. Mark Ghaly and community and local leaders who have supported vaccine equity efforts in the region. To date, Clinica Sierra Vista has administered nearly 100,000 COVID-19 vaccination doses.
"Vaccines remain the best protection against hospitalization and death from COVID-19. Our state, like much of the nation, is beginning to see an increase in COVID-19 transmission. Fortunately, thanks to California's robust vaccination efforts, we are seeing relatively low hospitalization rates," said Dr. Mark Ghaly, California Health and Human Services Secretary. "This underscores the efficacy and importance of staying up to date on your COVID-19 vaccines. Californians age 50 and over are encouraged to get their additional booster dose to keep their immunity strong and strengthen their protection against COVID-19."
According to the California Department of Public Health, the statewide test positivity rate is 5 percent as of Tuesday, about double the positivity rate a month prior, with some regions seeing positivity rates as high as 9 percent. Unvaccinated people are 4.8 times more likely to get COVID-19 than fully vaccinated individuals who are boosted. Unvaccinated people are also 6.5 times more likely to be hospitalized than boosted individuals, and 7.8 times more likely to die than boosted individuals.
California's response to COVID-19 has led the nation with the lowest COVID death rate among the country's most populous states. More than 8 in 10 Californians have received at least one dose of the vaccine and more than 15.5 million Californians have received their first booster dose, representing 59.1 percent of those eligible for a booster. Additionally, 22 percent of eligible Californians have received their second booster dose.
The state's Vaccinate ALL 58 campaign continues to focus on driving vaccine efforts in lower-income and non-English speaking communities with cultural competency and in-language outreach and education. Its community-based organization network, in partnership with philanthropy, is now standing at over 700 organizations and supports outreach and appointment assistance efforts.
Clinica Sierra Vista is a comprehensive health care organization serving the primary medical, dental, and behavioral health needs of about 200,000 people in Kern and Fresno counties. With the continued support of federal, state, and local governments, they have been able to reach out to thousands of new patients, offering comprehensive programs tailored to the needs of those they serve over a vast geographical region in the heartland of California.
Newsom highlights state & local action to combat drought
At a Los Angeles County Water Recycling Facility, Newsom called on Californians to take immediate action to avoid a crisis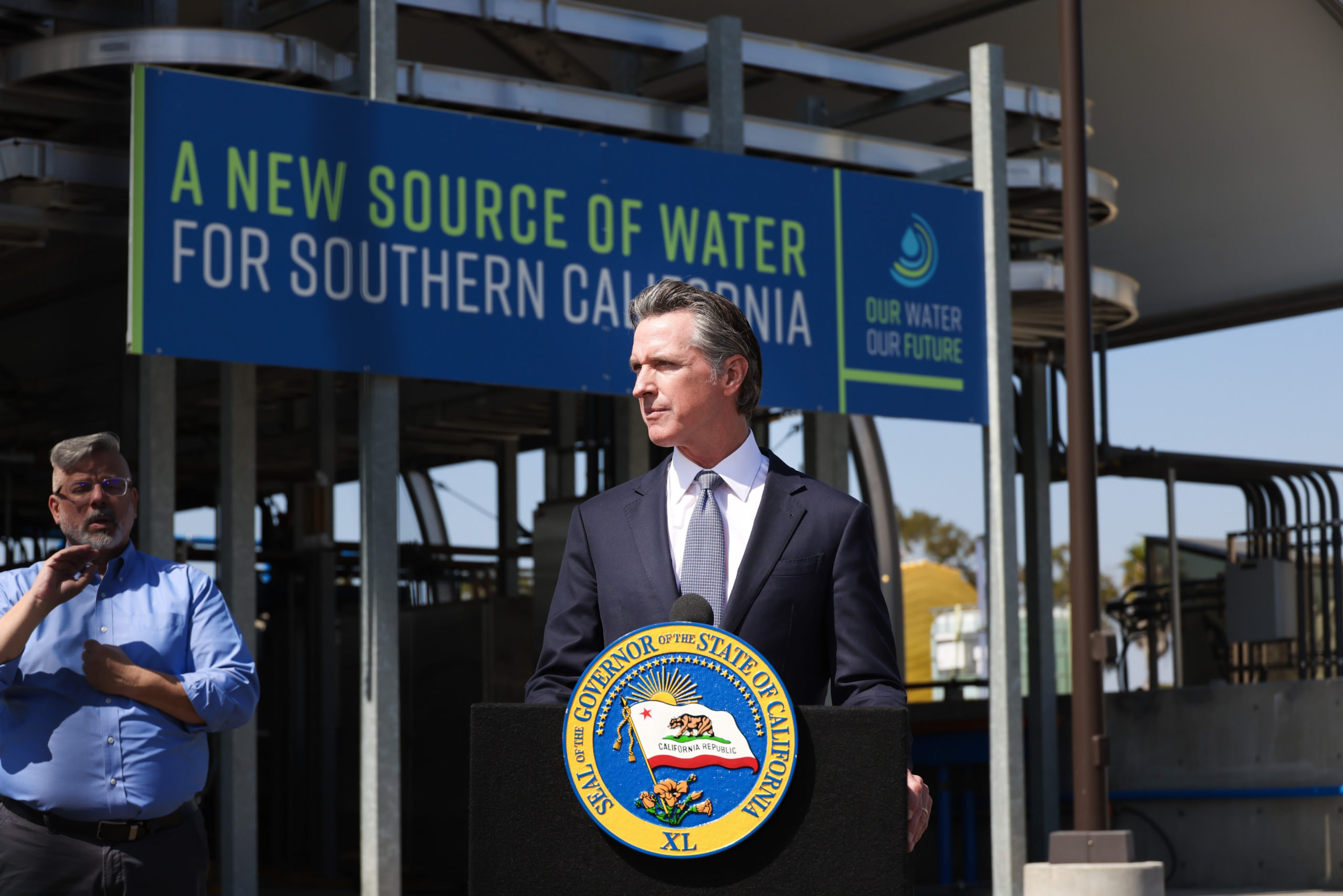 CARSON – Governor Gavin Newsom visited a Metropolitan Water District of Southern California water recycling facility Tuesday to discuss the administration's response to the ongoing megadrought affecting the western United States.
January through March were the driest first three months in the state's recorded history, the state's largest reservoirs are currently at half of their historical averages, and the state's snowpack is just 17 percent of average. Governor Newsom called on local water agencies and Californians to step up and take action to conserve water.
"California will need to use every tool in its toolbox to safeguard our communities, businesses and ecosystems from the severe, climate-driven drought being felt throughout the West," said Newsom. "The state is taking urgent action to tackle drought impacts, drive water savings, and empower local water agencies to step up conservation measures across the state. All of us must take aggressive action to meet these challenges head-on while we work to build a climate-resilient water system."
Governor Newsom has taken swift action to combat the drought conditions, including extending the drought emergency statewide last October and in March, issuing an executive order calling on water agencies to implement, at a minimum, Level 2 of their drought contingency plans to achieve water use reductions in response to a supply shortage of up to 20 percent.
In addition, under proposed emergency regulations by the State Water Resources Control Board (SWRCB), the local agencies that have not yet adopted conservation plans, covering just 8 percent of the state's population, will be compelled to take steps to achieve water use reduction with steps like limiting outdoor water use.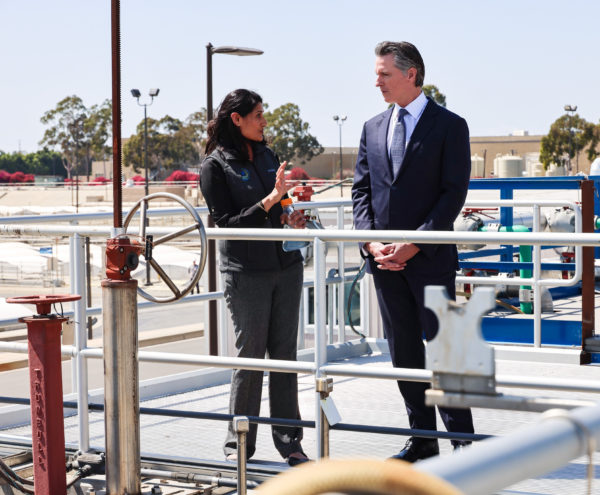 The Governor's March order was based on lessons learned from the last drought including that conservation actions are most impactful when imposed at the local level, based on regional needs and behaviors, and can be an effective means to achieve statewide conservation goals.
 
In response to the Governor's direction, many local water agencies, including the Metropolitan Water District of Southern California (MWD), have taken aggressive action to combat the drought. While an overwhelming majority of the state's water agencies have drought plans at the ready, plans covering about 50 percent of California residents have not yet been activated at the level urged by the Governor.
 
On May 13, the SWRCB released draft regulations that will require all local water suppliers to implement Level 2 of their Water Shortage Contingency Plans, and compel those that have not developed their own plan to take the following steps:   
Limit outdoor water use to two days per week.
Ban watering during the hottest parts of the day.
Ban irrigating ornamental grass at business and commercial sites.
Enforce fines of up to $500 a day for districts and corporations not in compliance.
The draft regulations will be considered by SWRCB at their May 24 meeting and, if adopted and then approved by the Office of Administrative Law, will ensure all local plans are in effect by June 10. The SWRCB also will consider regulations banning the watering of decorative grass at business and institutions, which the Governor's March order directed the Board to consider.
The state is calling on Californians to take immediate action to avoid a crisis, including:
Limiting outdoor watering – on average, each time you water your yard equals about 240 flushes or 13 full laundry loads (for a washer that uses 30 gallons per load).
Taking shorter showers. Going to a 5 minute shower to save up to 12.5 gallons per shower when using a water-efficient shower head.
Taking showers instead of baths – a bath uses up to 2.5 times the amount of water as a shower.
Using a broom instead of a hose to clean outdoor areas to save 6 gallons of water every minute.
Washing full loads of clothes to save 15-45 gallons of water per load.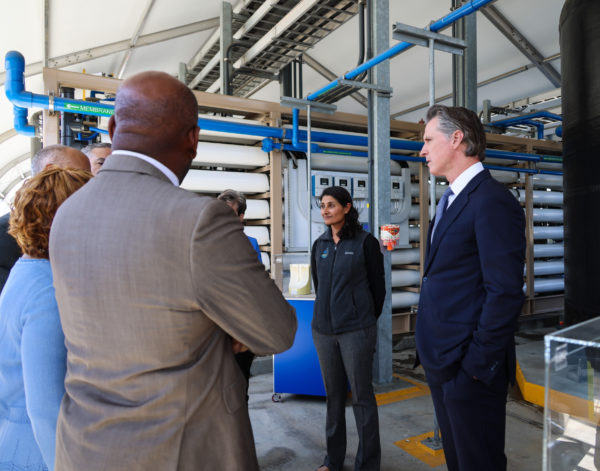 The Governor's California Blueprint proposed this year would invest an additional $2 billion for drought response, which includes $100 million in addition to a previous investment of $16 million this fiscal year for a statewide education and communications effort on drought. These investments build on the previous $5.2 billion three-year investment in the state's drought response and water resilience through the California Comeback Plan (2021).
California's minimum wage is projected to increase to $15.50 per hour
The wage increase will benefit millions of households that are struggling to keep pace with the highest rate of inflation in decades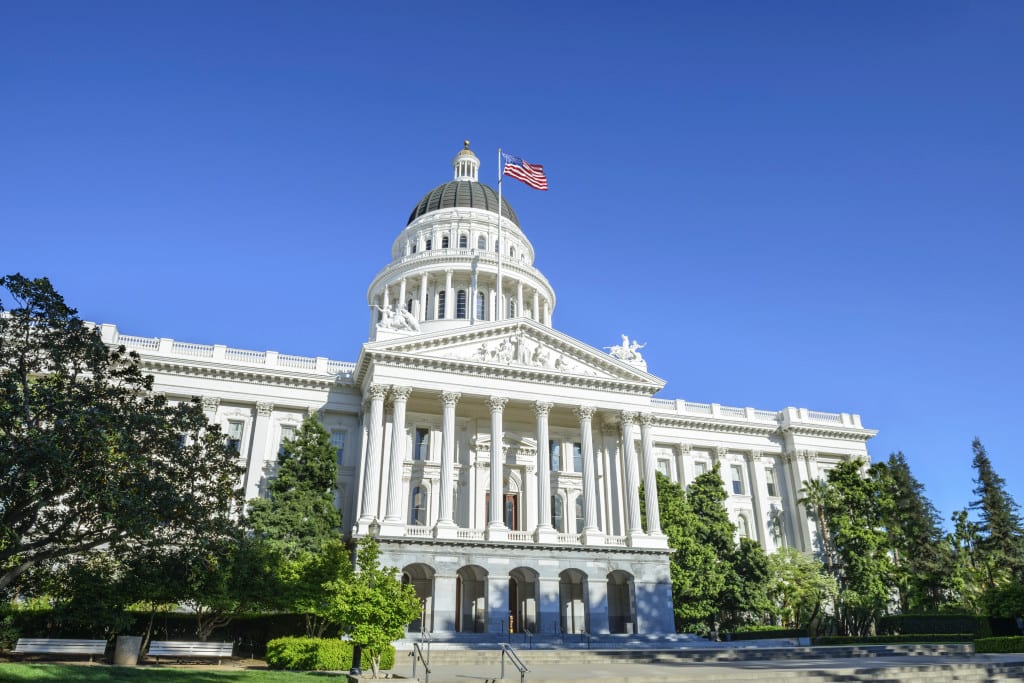 SACRAMENTO – California's minimum wage is projected to increase to $15.50 per hour for all workers on January 1, 2023. The accelerated increase is required by a provision in the state's existing minimum wage law when inflation exceeds 7 percent. The COVID-19 pandemic has resulted in persistent supply chain disruptions and labor market frictions have driven inflation to its highest rate in 40 years. These conditions have further been exacerbated by Russia's war in Ukraine. 
 
The wage increase will benefit millions of California households that are struggling to keep pace with the highest rate of inflation in decades. For years, the state minimum wage has increased steadily while inflation numbers remained modest.
As people throughout the country face increasing costs due to global inflation, Governor Gavin Newsom today announced an $18.1 billion inflation relief package to get money into the pockets of Californians.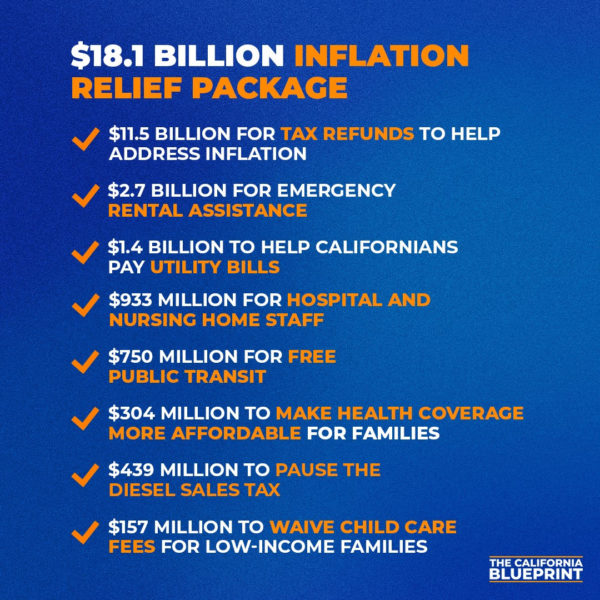 "We enacted the most comprehensive economic stimulus program in the nation last year, getting billions in immediate relief to millions of Californians. But many folks are still struggling, especially with high costs due to inflation, so we're leveraging this historic surplus to get money back into the pockets of Californians," said Governor Newsom. "This inflation relief package will help offset the higher costs that Californians are facing right now and provide support to those still recovering from the pandemic."
Governor Newsom's inflation relief package includes:
$11.5 Billion for Tax Refunds to Help Address Inflation. As the entire country faces increasing costs due to inflation, Governor Newsom proposed getting $400 checks to every eligible registered vehicle owner, capped at two checks per individual.
$2.7 Billion for Emergency Rental Assistance. Governor Newsom is proposing significant state funds for qualified low-income tenants who requested rental assistance before March 31, helping these Californians get the support they need.
$1.4 Billion to Help Californians Pay Past-Due Utility Bills. As Californians continue to face difficulties in paying for utility bills, this investment expands upon last year's utility relief program to continue this vital support – $1.2 billion for electricity bills and $200 million for water bills.
$933 Million for Hospital and Nursing Home Staff. Providing up to $1,500 to hospital and skilled nursing facility workers who have been delivering care to the most acute patients during the COVID-19 pandemic and saved thousands of lives.
$750 Million for Free Public Transit. Governor Newsom is proposing incentive grants to provide three months of free public transportation for communities throughout the state.
$304 Million to Make Health Coverage More Affordable for Middle-Class Families. This extends health insurance premium assistance under Covered California for families of four earning up to $166,500 annually, upwards of 700,000 Californians.
$439 Million to Pause the Diesel Sales Tax. Bringing relief to the commercial sector and drivers, Governor Newsom is proposing a 12-month pause in the sales tax rate for diesel fuel that would provide upwards of $439 million in relief.
$157 Million to Waive Child Care Fees for Low-Income Families. Making state-subsidized preschool and child care more affordable, benefitting 40,000 low-income California families with savings of up to $595 per month.
"Package includes direct payments to help address costs of rising inflation and past-due water and utility bills, free public transit, money for health care workers, middle-class health care subsidies, and waiving child care fees for families"
This inflation relief package builds off of Governor Newsom's nation-leading stimulus package last year, which helped accelerate California's economic recovery and support those hit hardest by the pandemic, including:
Golden State Stimulus checks for 2 out of every 3 Californians. The Governor created the biggest state tax rebate in American history, expanding direct payments to middle-class families, with $9 billion in stimulus payments delivered directly to middle-class Californians and families.
Largest statewide renter and utility assistance program in the country. Governor Newsom put forth a plan to distribute $5.4 billion to help low-income renters and landlords, as well as $2 billion for past-due utility bills like water and electricity.
Largest small businesses relief program in the nation. The Governor invested $4 billion in direct grants to California's small businesses – on top of $6.2 billion in tax relief – putting more money directly into the pockets of hundreds of thousands of small business owners and helping them re-hire workers displaced by the pandemic.